This website is made possible by readers. I may earn a small commission when you buy through the links in this article at no extra cost to you. Learn more.
Will the Aer Cardholder be a suitable replacement for my TOM BIHN Nik's Minimalist Wallet that I've been using for the past two years? I'll find out.
Details
Price $45 on aersf.com
Dimensions 5.1″ (13 cm) Length, 3″ (7.5 cm) Width, 0.2″ (0.5 cm) Depth
Weight 0.07lbs (35.1g)
Overview
While I've reviewed quite a number of great brands, like Outlier, TOM BIHN, GORUCK, just to name a few, Aer has slowly inched its way into my favorites.
There is something special about Aer that I like to call design flair, which makes them stand out for me. The Helvetica logo, the thoughtful organization of their travel backpacks like the Aer Travel Pack 2, and their preference for black colorways are a few of the elements I love.
Having tried out the Aer Travel Pack 2 and Aer Tech Pack 2, I was curious to see if their flair for great travel products translates well in a smaller medium.
Up to now, I've been religiously using the TOM BIHN Nik's Minimalist Wallet, and have been slowly minimizing my wallet's contents. At the time of this review, I bring along with me only two cards (a credit card and an ID) and cash. I have a small coin case from the 100 yen shop near the entrance of my apartment that I dump any loose change into the moment I get back.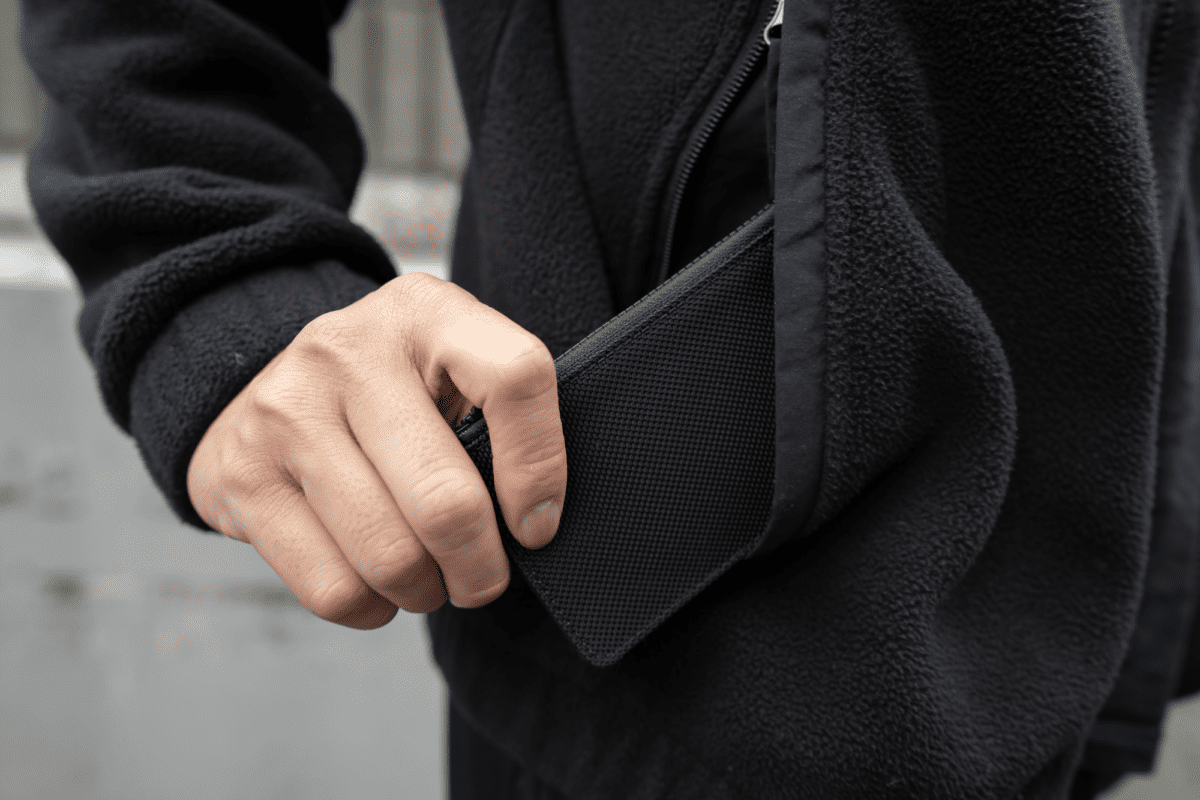 Since my setup is pretty minimal, the Aer Cardholder seems like a suitable replacement that will play well into my lifestyle.
Style
With some pretty great experiences with Aer's backpacks, I have certain expectations coming into this review. Their saavy use of materials, paired with their sense of design, usually results in a package that feels "complete" and "just works".
Even in a smaller medium like the Aer Cardholder, I was not disappointed. Aer always seems to be able to deliver that little bit of flair that other brands can't quite achieve.
The Aer Cardholder is sold in two color variants, black or black camo. As with almost everything that I wear, I went for the black one. I'm glad that they kept the color consistent throughout, down to the zippers. The only exception to this is the Aer logo.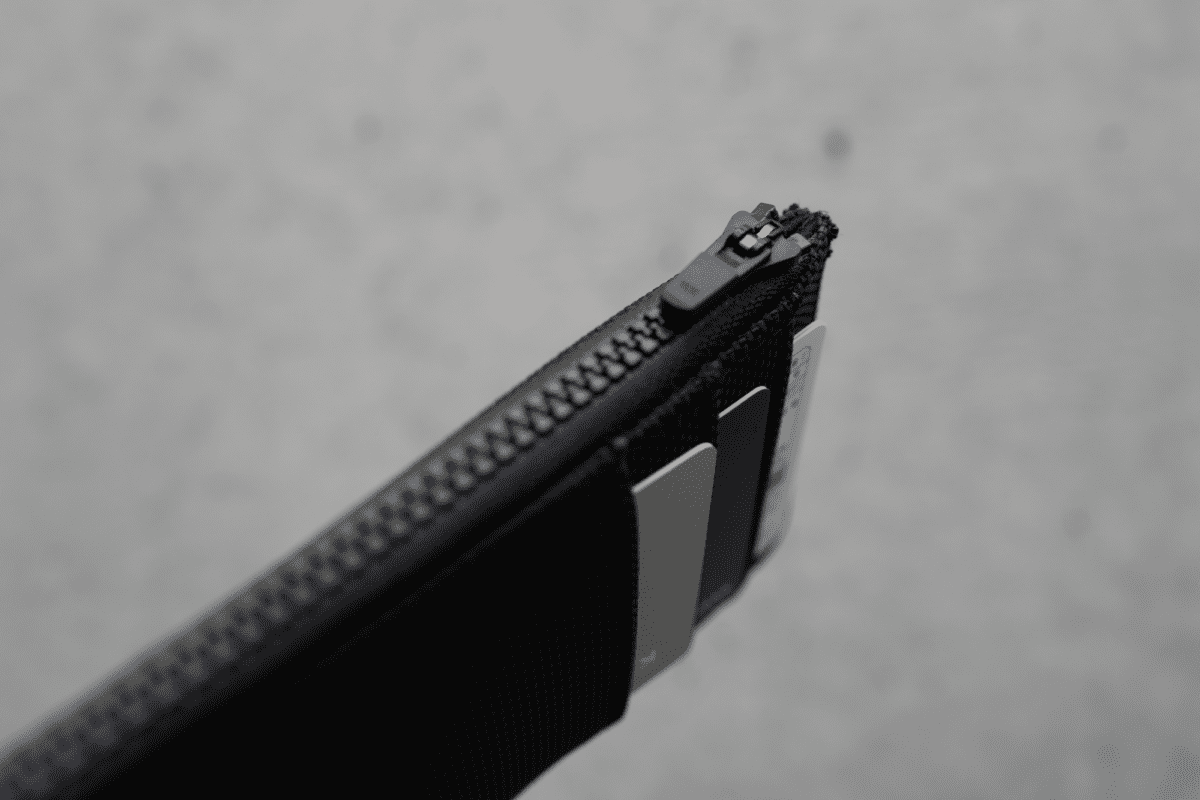 As with most of Aer's products, they proudly display their logo in the form of a tag (using Hypalon no less). I like the subtle inclusion of negative space to the left of the logo, which is what I mean when I talk about flair.
But no one likes ads, so I got rid of them. If my articles helped you, I ask for your support so I can continue to provide unbiased reviews and recommendations. Every cent donated through Patreon will go into improving the quality of this site.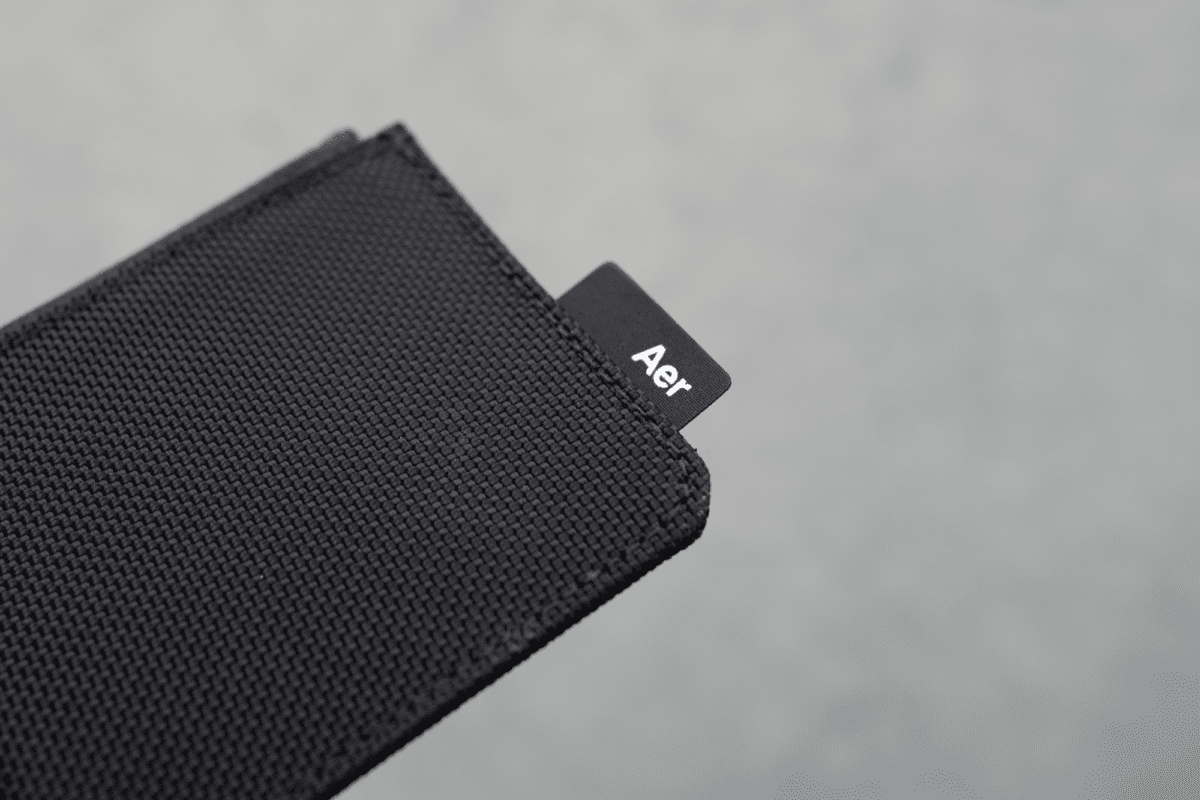 There are three card slots on the outside of the holder. There is also a zippered compartment for your notes and coins. I noticed that the zippers are protruding from the wallet. While it makes it easier to use, perhaps a hidden zipper might make the entire package sleeker.
The Aer Cardholder actually feels larger than I thought it would be. But because of the more solid structure, it's keeps a flatter profile. This helps me barely feel it in my pockets, which is nice.
Material
Aer has always spared no expenses when it comes to materials.
The exterior uses the 1680D Cordura® ballistic nylon, which is what is also found in most of the other of Aer's products, including the previously-reviewed Aer Travel Pack 2.
I've written in-depth about Ballistic Nylon here, but there are a few key points about this ballistic nylon. This is ballistic nylon produced by Cordura, which is a brand (like GORETEX). Cordura produces many different types of fabrics including the well-known Cordura (non-ballistic) nylon.
The origins of ballistic nylon go all the way back to wartimes where it was used exclusively for military applications. It was originally developed as an anti-fragmentation ballistic jacket which is where the term "ballistic" comes from.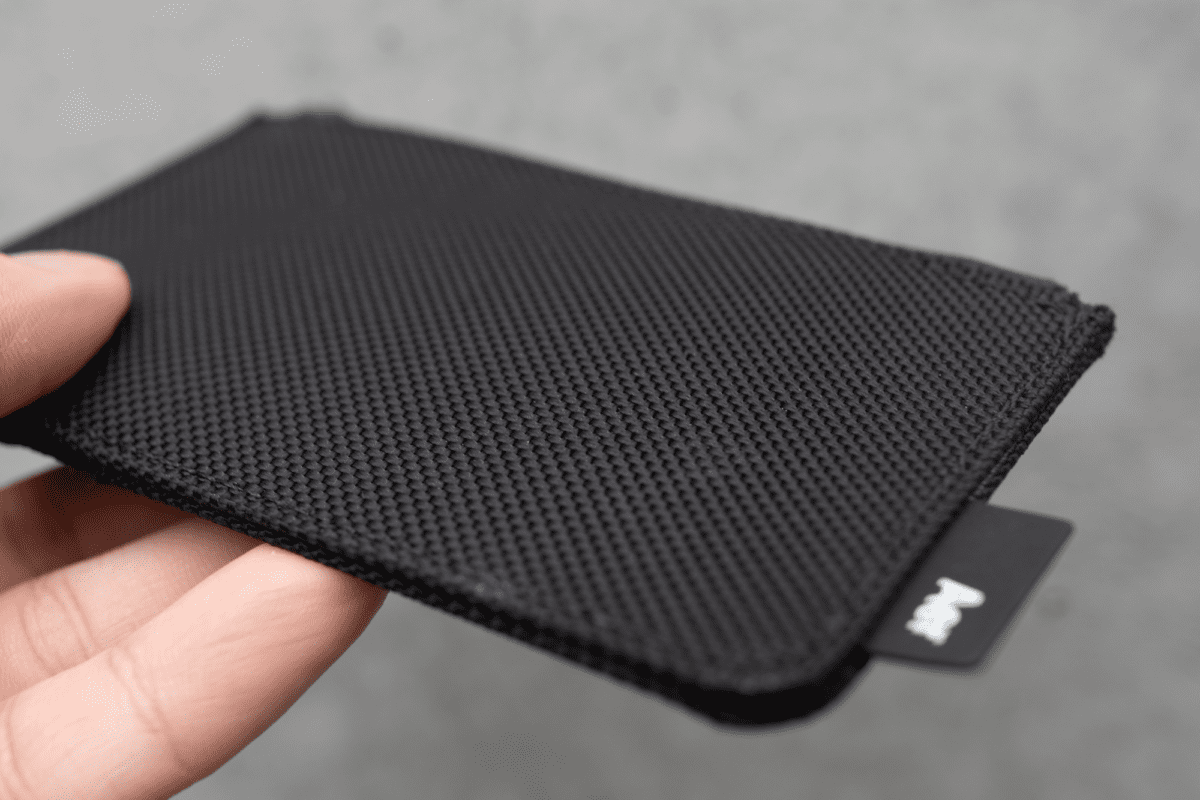 If you are not interested in history, all you really need to know is that this fabric is badass and probably overkill no matter how you abuse your wallet.
The zippers used are from Japan's YKK, widely regarded as the industry standard. Note that this is not an AquaGuard model which is more water-resistant. I can only assume that your wallet won't be exposed to water as often as a backpack would, and using AquaGuard zippers would just add to the cost unnecessarily.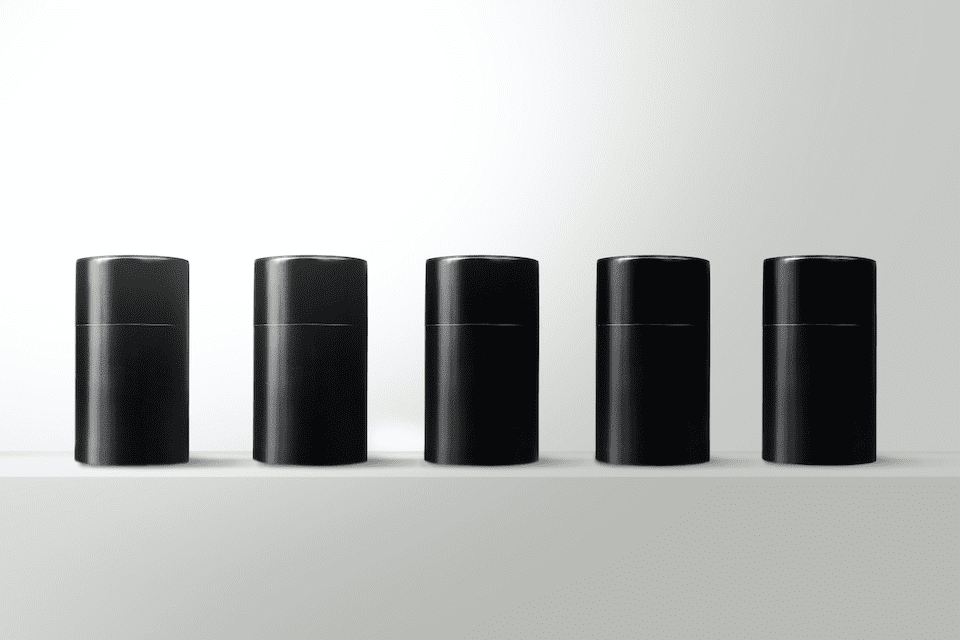 I found a 100 year old company that would create these heirloom quality canisters for me. They are handmade and will keep your tea leaves, coffee beans or anything that you need dry for years to come.
or read review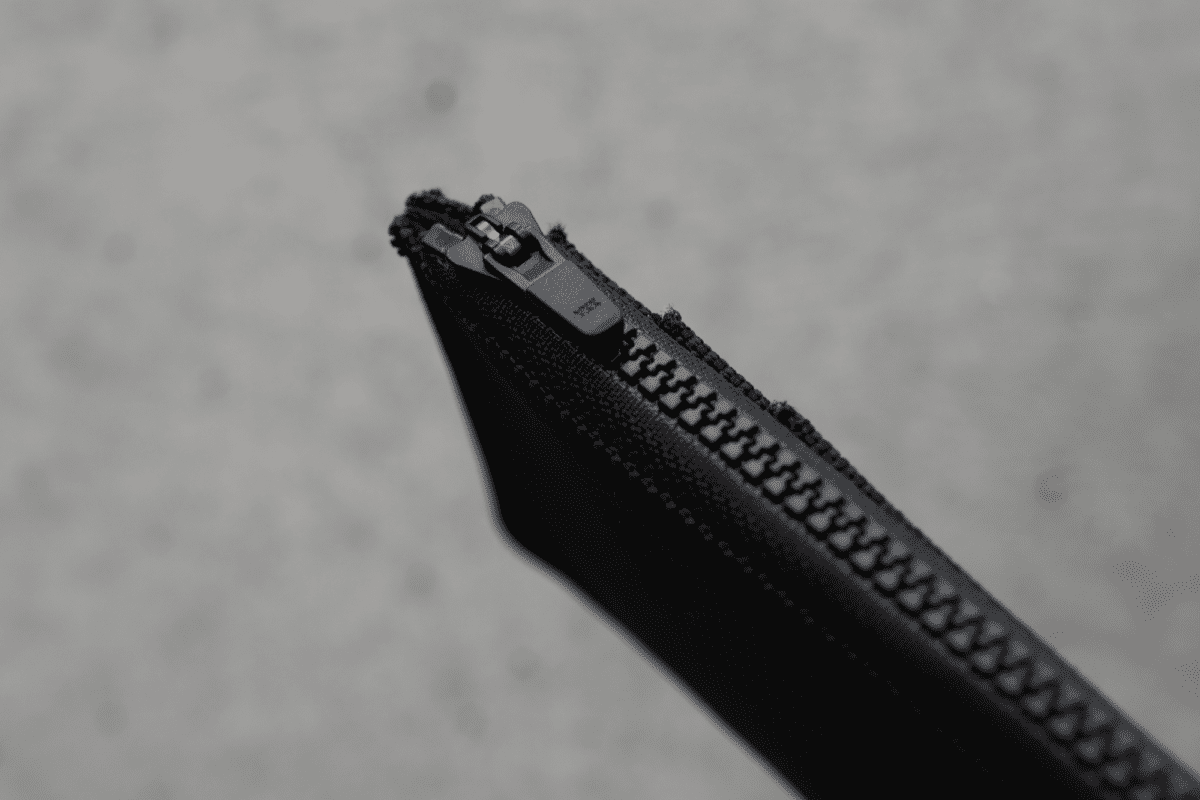 One little detail about the zipper that I love is how it snaps down into place on one side when you it's around the mid point. It's such a small detail but helps keep the wallet looking clean and sleek.
In the zippered compartment, as well as the three external card slots, microfiber is used as interior lining. This is so that your cards won't experience abrasion from the ballistic nylon that might cause the face of some cards to rub off.
The zippered pocket is RFID-safe. RF stands for Radio Frequency and ID is Identification
Some cards using technology like NFC rely on radio waves to transmit information. This means a stranger can walk pass you and read or extract information from your card with just his phone, also called RFID Skimming.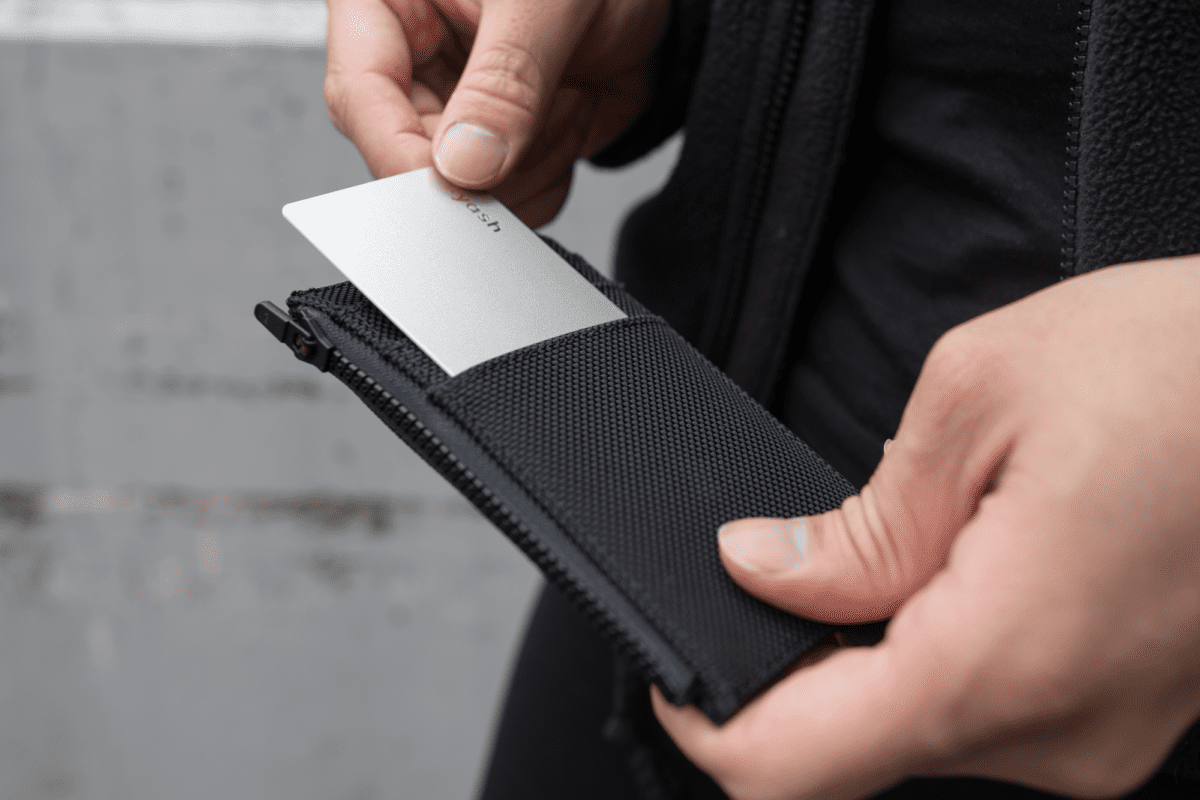 RFID protection blocks the frequencies required for such technologies. You should note that this also means that transit cards will be prevented from being read at gantries. You would have to use the quick access slots instead.
Usage
Since I have been carrying only two cards, I decided to add my bank card so fully utilize the three external slots. In the zippered slot, I usually have just a few notes.
In situations where coins are inevitable, I'm glad that the zippered compartment can support them. This is something often overlooked in many minimalist wallets, like the WAYFINDER DAYBREAKER Billfold Wallet, opting to ignore coin storage.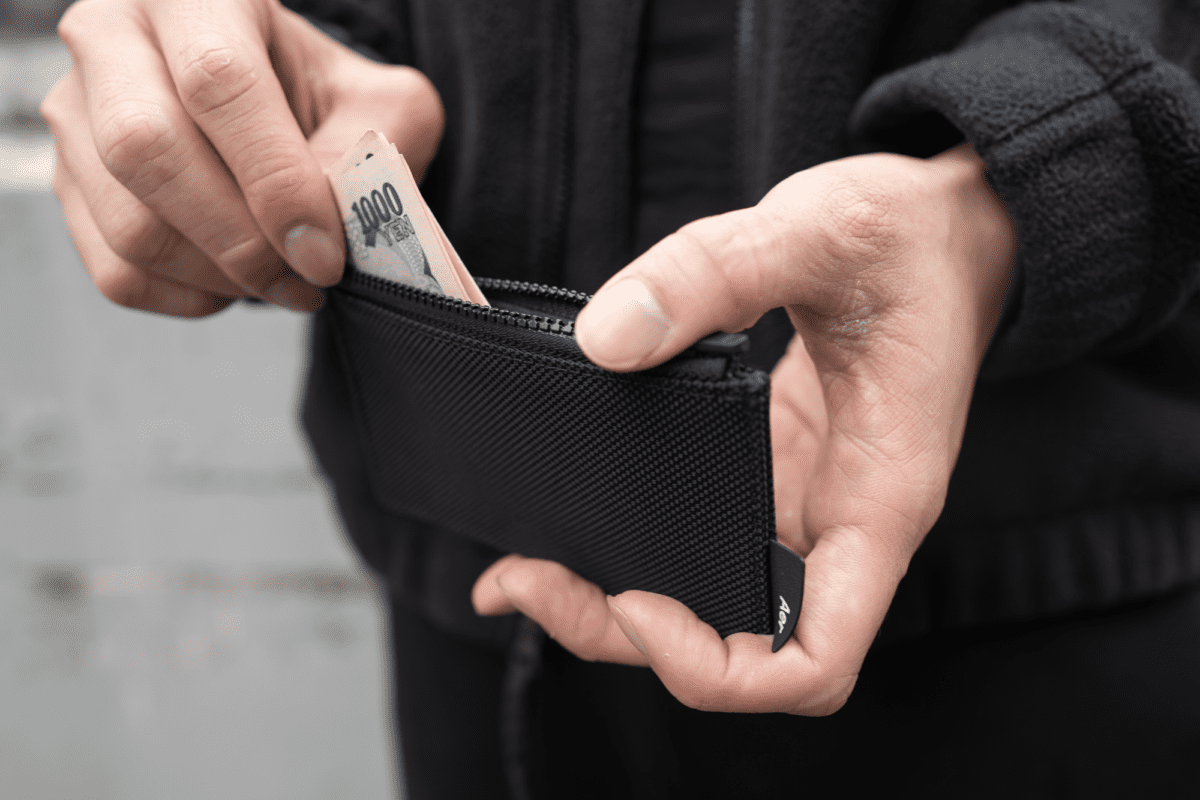 One thing to note is that because of the tough structure which keeps it flat, it's hard to fish out coins from the compartment. Even if you try to pour out your coins, some will likely be sandwiched inside and you'll have to dig them out.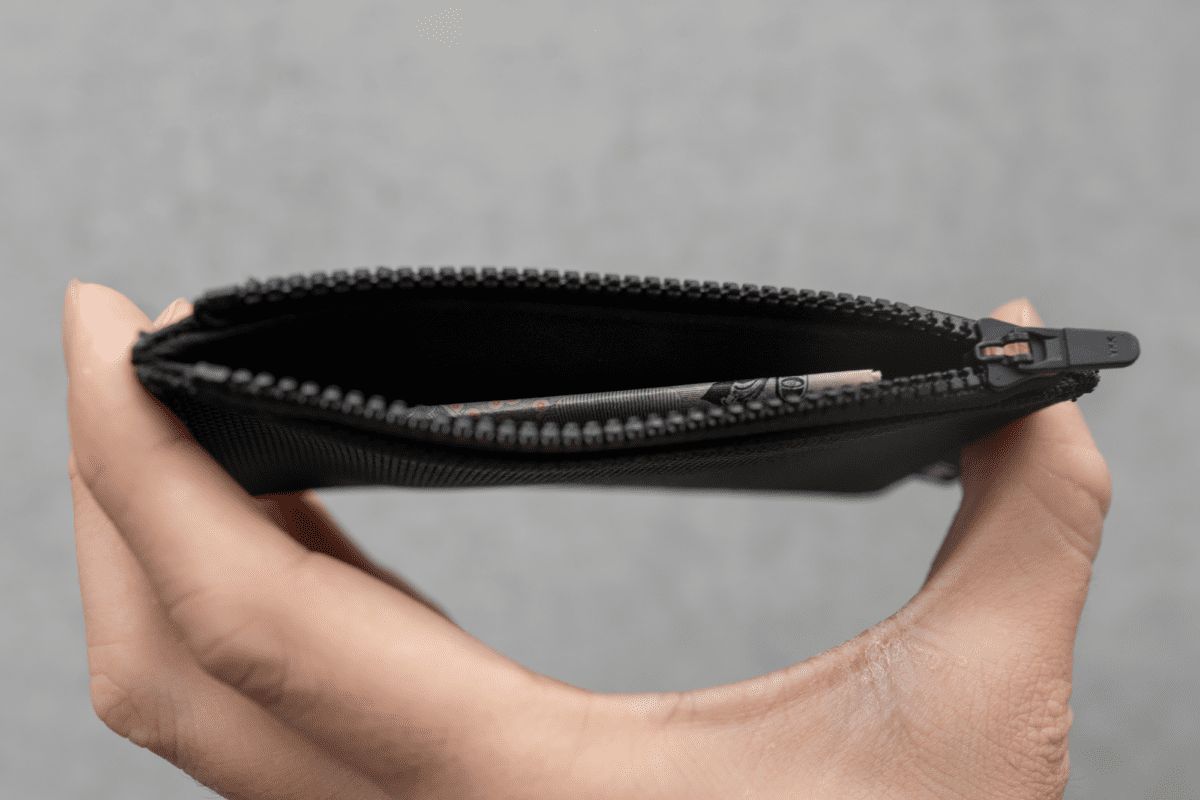 While putting my credit card into the zippered pockets lets me take advantage of the RFID protection, I opt to have it in the quick access pocket because I use it for almost every transaction.
Given that I live in Japan, one of the safest countries in the world, I'm okay with exchanging the risk for convenience. Although, I'll likely use the zippered RFID-safe pocket for my credit cards when I travel.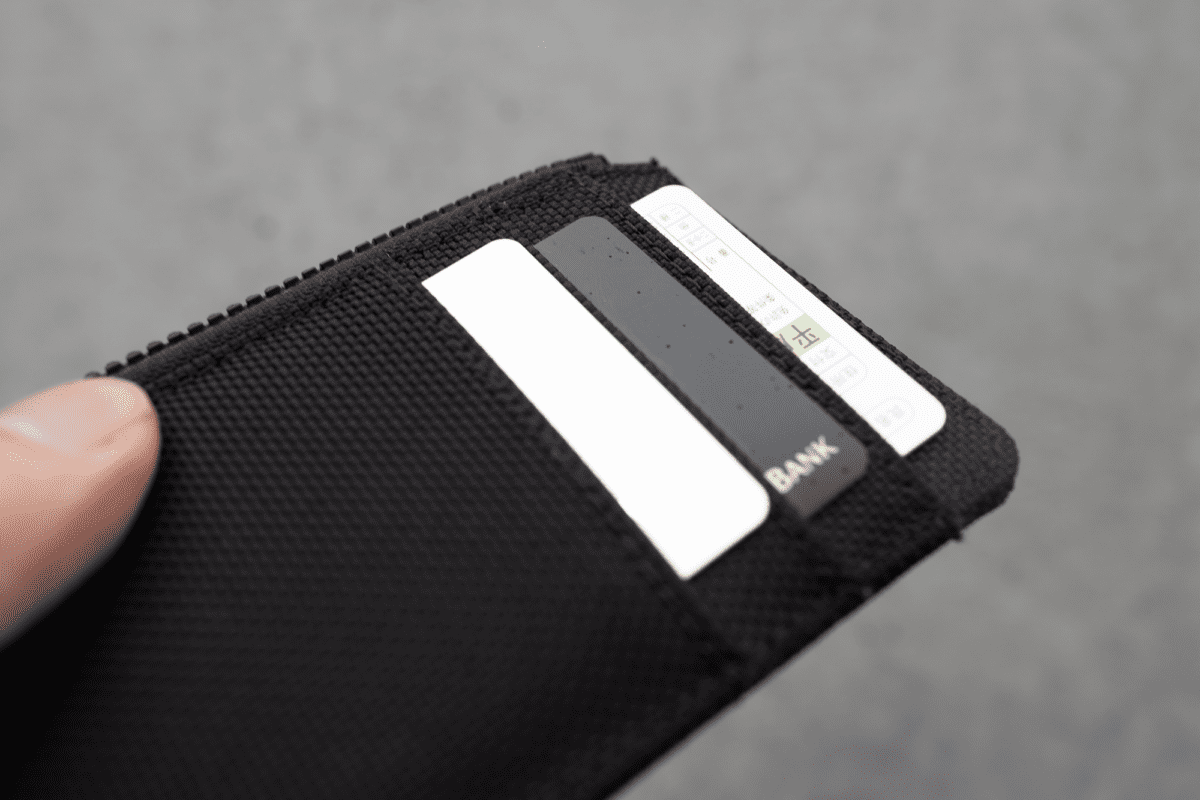 The base fabric is water-resistant, but you'll likely have it in your pocket or bag most of the time, so this isn't really necessary but not a bad thing to have.
Speaking of the fabric, ballistic nylon is a woven fabric which results in a rough texture. This texture makes it easy to catch onto dirt and harder to clean, since you can't just sweep the dirt off like smoother fabrics.
Conclusion
Although this is touted as a cardholder, it's perfect as a wallet. I think it's better than many minimalist wallets in the market now.
Following the high design standards of Aer's lineup, the Aer Cardholder is one cool-looking wallet. Features-wise, it checks all the boxes for someone like me looking for a minimalist wallet.
Including the modest price point, there is very little to dislike about the Aer Cardholder. The only thing you have to consider is if the organization and features is what you need in your daily carry.
Additional Images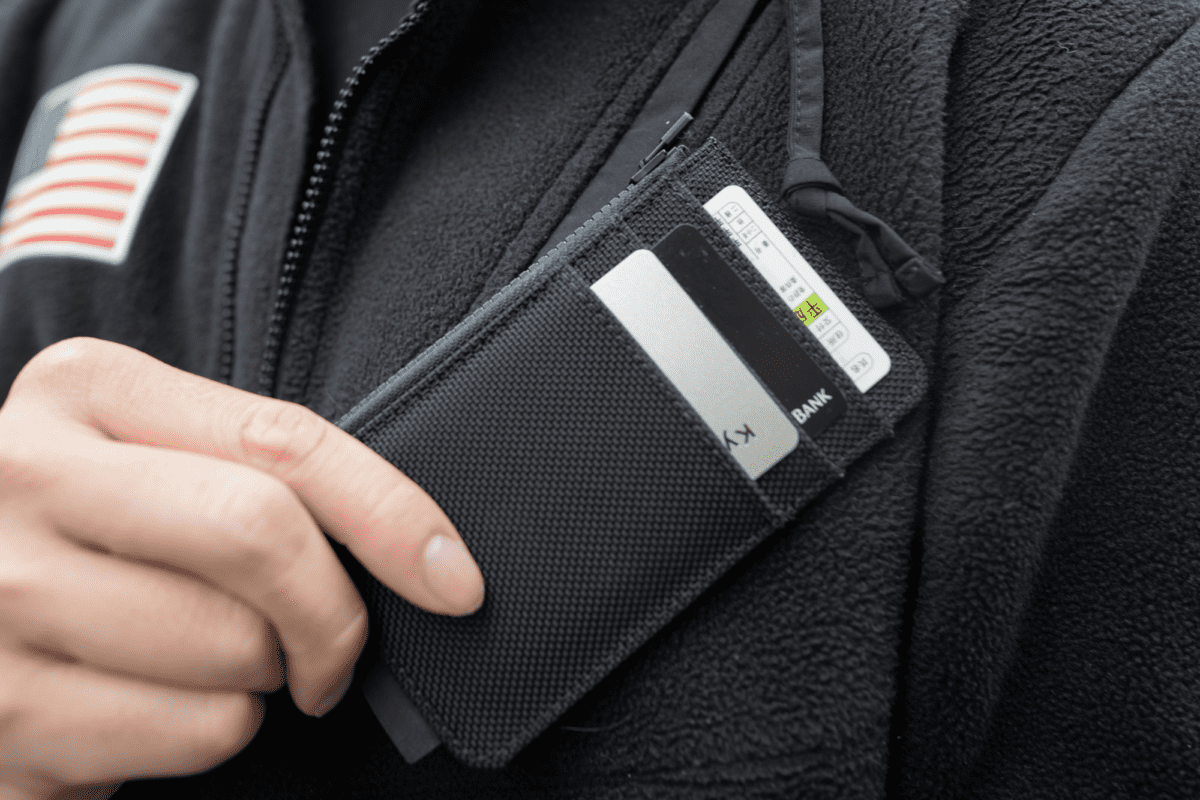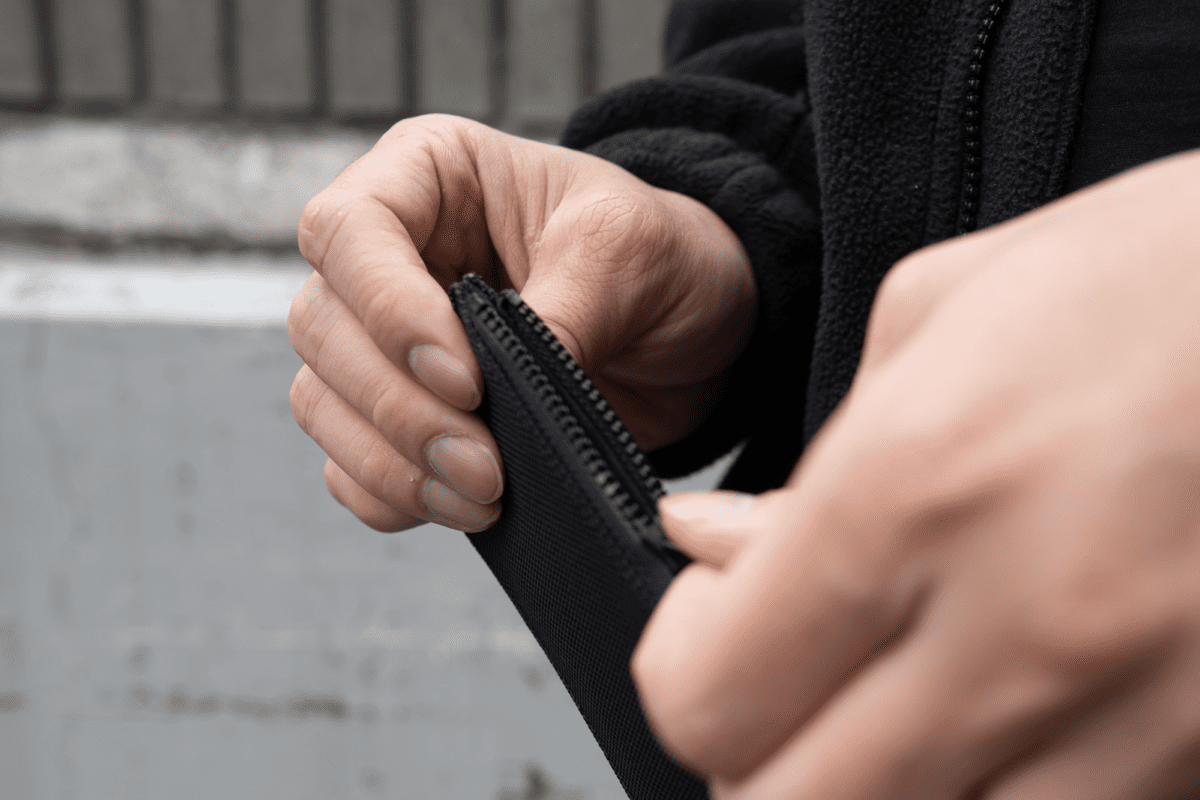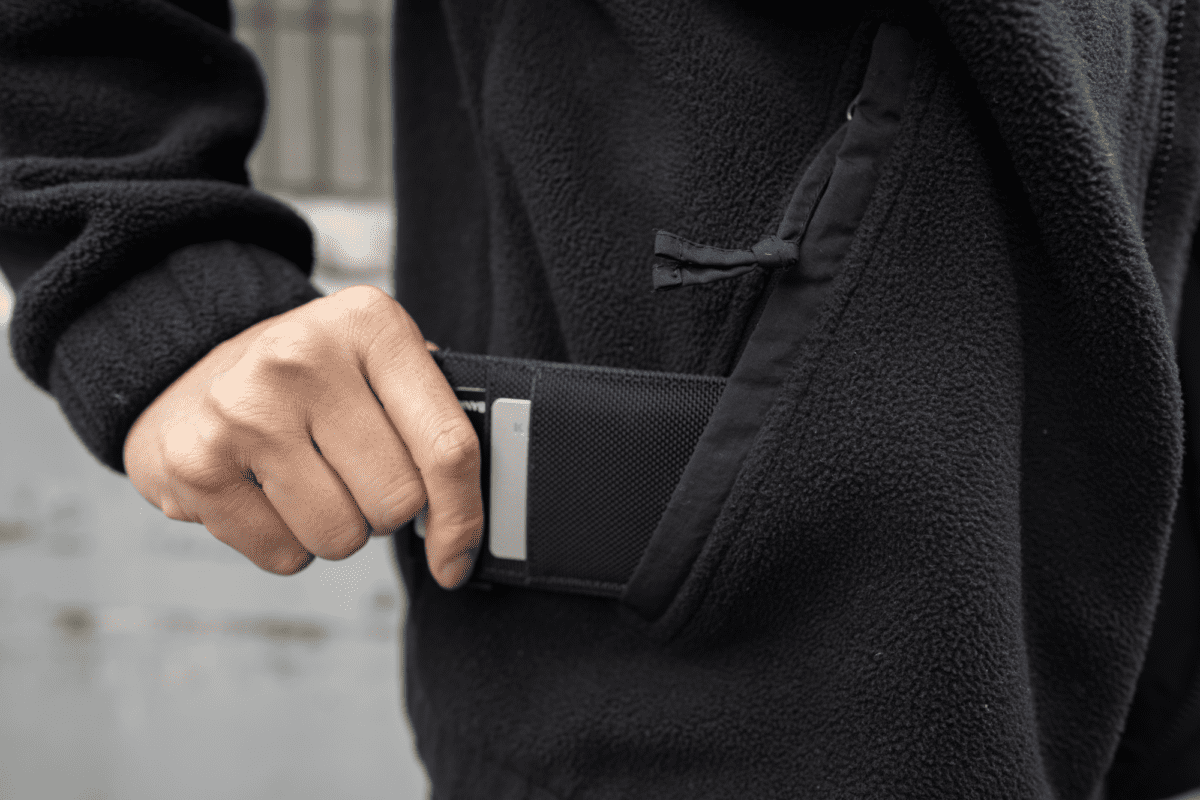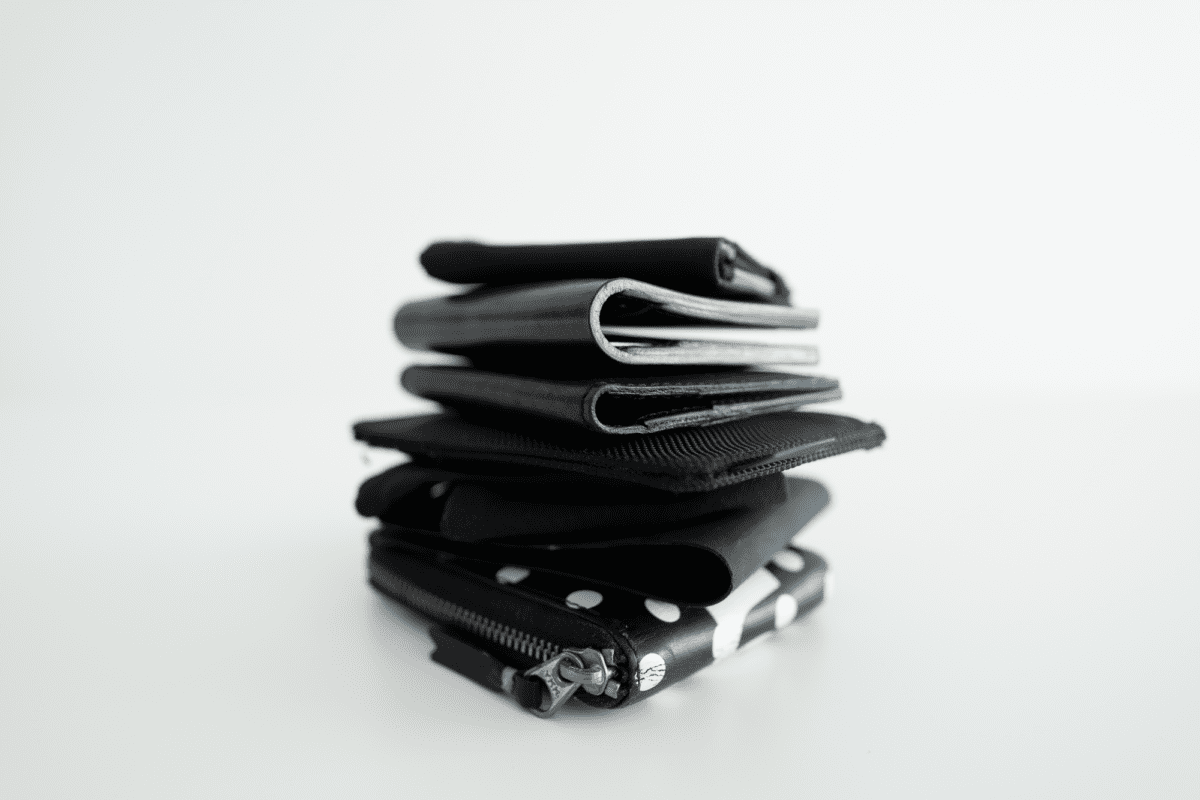 Like this review? See all of my in-depth reviews.
Also, consider supporting me by being a Patreon. Every cent given will go back into improving the content of this website.