This website is made possible by readers. I may earn a small commission when you buy through the links in this article at no extra cost to you. Learn more.
Details
Price $33.90 (QC3 version) on xtardirect.com
Weight 232 g (measured, body only)
Overview
I've swapped completely over to rechargeable batteries a few years ago. You might think what are batteries for if you go for electronics with inbuilt batteries that you can recharge.
The answer is longevity. Inbuilt batteries, like all batteries, deteriorate. Check the battery health on your iPhone to get an idea. Using external batteries will allow you swap as needed, resulting in longer use.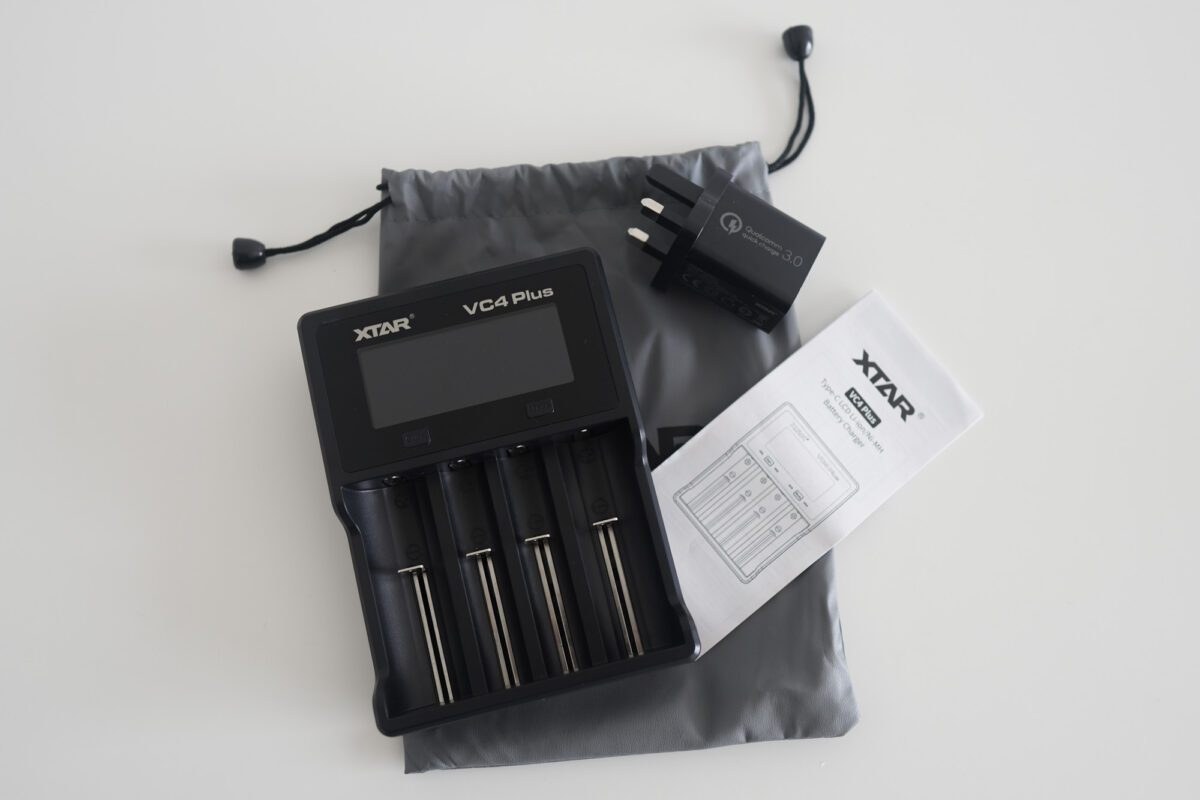 As a minimalist, I always strive to use my belongings as long as possible. Using external batteries lets me do that; and using rechargeable batteries will extend the life of the battery itself.
Today, we are looking at yet another China-made product. I have been impressed by China-made electronics, with brands like Nitecore truly innovating and being able to offer high-spec products at reasonable prices.
I expect as much as XTAR who looks like they have been innovating on battery chargers for awhile. I will be reviewing the upgraded version of the XTAR VC4SL Battery Charger that comes with QC3.0 support.
Style
The XTAR VC4SL comes in a single color, black. I am a simple man. I see black, I review. The VC4SL is completely in black besides the display and the connectors for battery charging. Even the compatibility info and compliance mark at the back is black-on-black. Not too legible but much sleeker, just the way I like it.
The charger can charge four batteries at once, making it a relatively big package. While it is technically portable, I wouldn't bring this along for travel and would rather bring a one or two battery charger.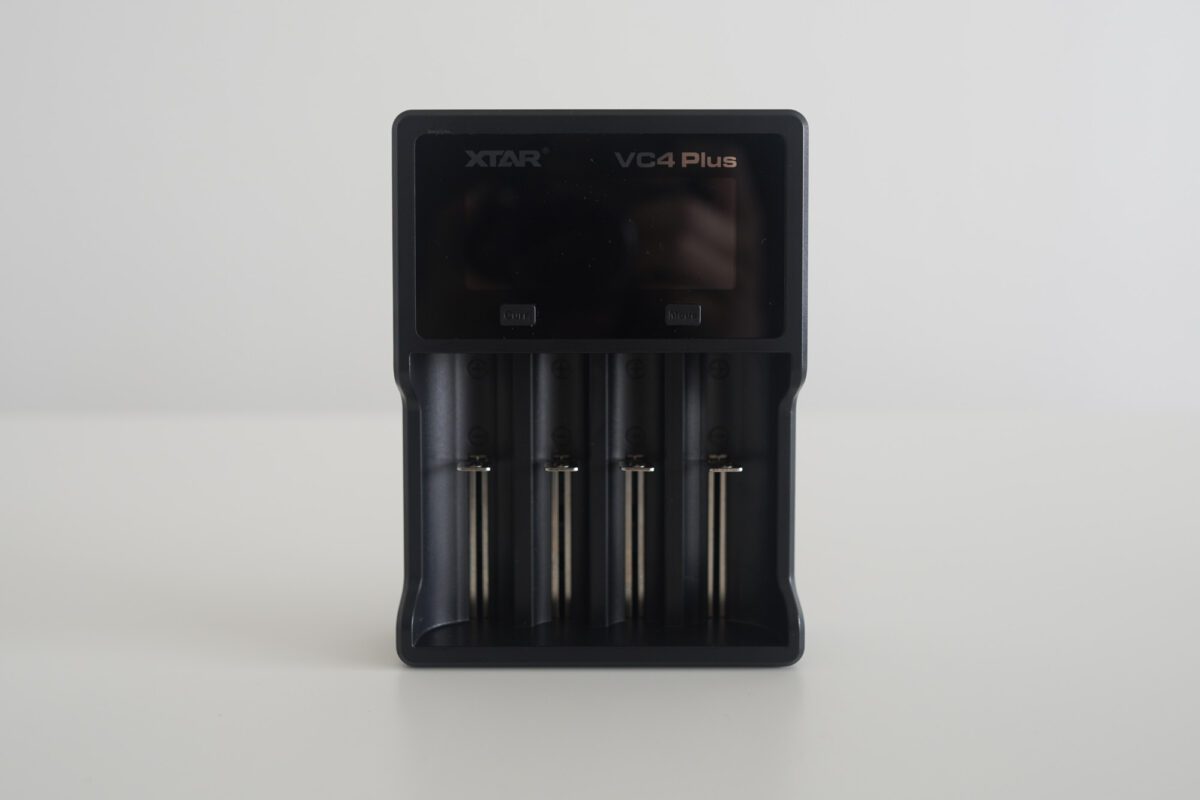 The display features for dials, which indicate several data points for the charging battery. They look pretty cool and remind me of the design aesthetics of fashion brand, Hood by Air.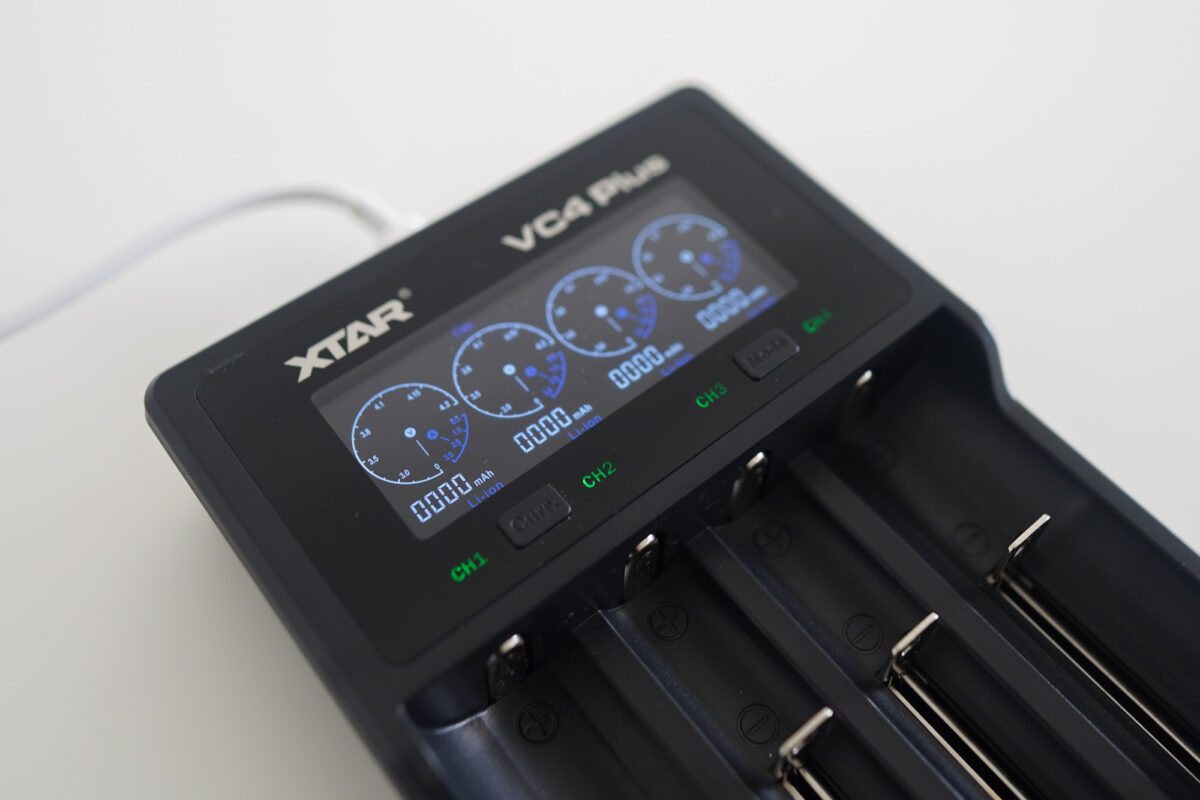 A nitpick here is the the blue parts of the displayed aren't actual blue light generated by the display but a tint behind the display. You can see that it doesn't look as good at an angle.
There isn't anything special about the design of the XTAR VC4SL. At the same time, there isn't anything style-wise that would prevent me from getting it.
But no one likes ads, so I got rid of them. If my articles helped you, I ask for your support so I can continue to provide unbiased reviews and recommendations. Every cent donated through Patreon will go into improving the quality of this site.
Tech
The biggest draw of the XTAR VC4SL is probably the display. It has a bunch of info such as current, capacity and internal resistance (IR).
The mode button lets you switch between capacity (Cap.), current (Cur.), and IR. This changes the main number flashing and does not affect the dials.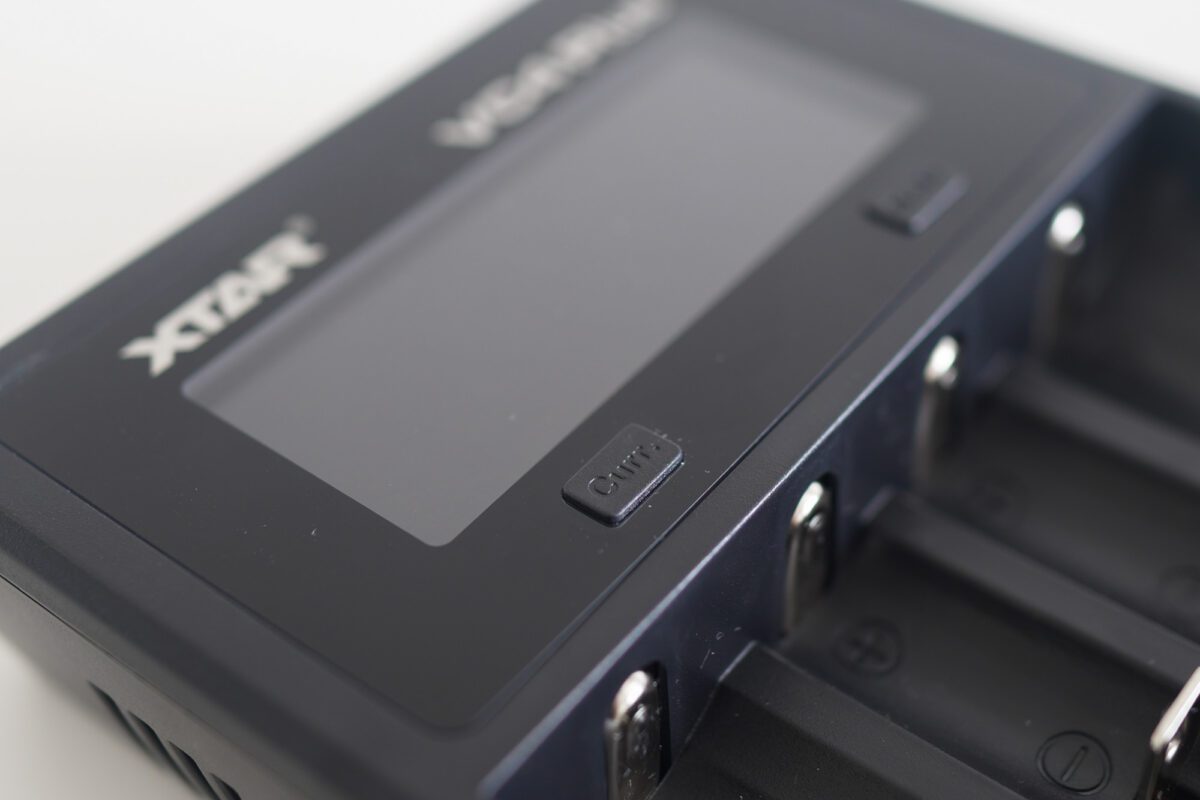 I had thought that the capacity would tell me the total amount of power left in my battery and a status of the charge, but it simply tells you the amount of mAh charged so far.
Current will tell you the amount of mA channeled into the battery.
IR will tell you the internal resistance. In an ideal situation, batteries would have no internal resistance. However, in reality, they always have some resistance. The higher the resistance, the more energy is lost, and this loss creates heat that can damage the battery.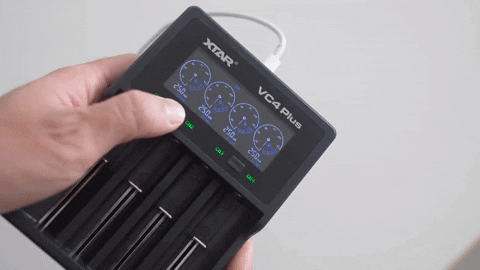 Simply put, the resistance tells you the quality and health of your battery. New high-capacity NiMH rechargeable AA batteries typically have an internal resistance ranging from 30mΩ to 100mΩ. On the other hand, alkaline batteries usually have an internal resistance between 200mΩ and 300mΩ, although it can go as high as 700mΩ depending on the battery's charge level. If the IR goes beyond these numbers, there might be a chance that batteries are faulty.
There are two other modes here; grading and storing, activated by long-pressing the mode button.
Grading grades the battery health by fully charging, fully discharging and fully charging again. When completed, it will show the "donE" and the battery voltage. This is great for telling you the batteries' real capacity and see if the manufacturer is trying to pull a fast one by overstating.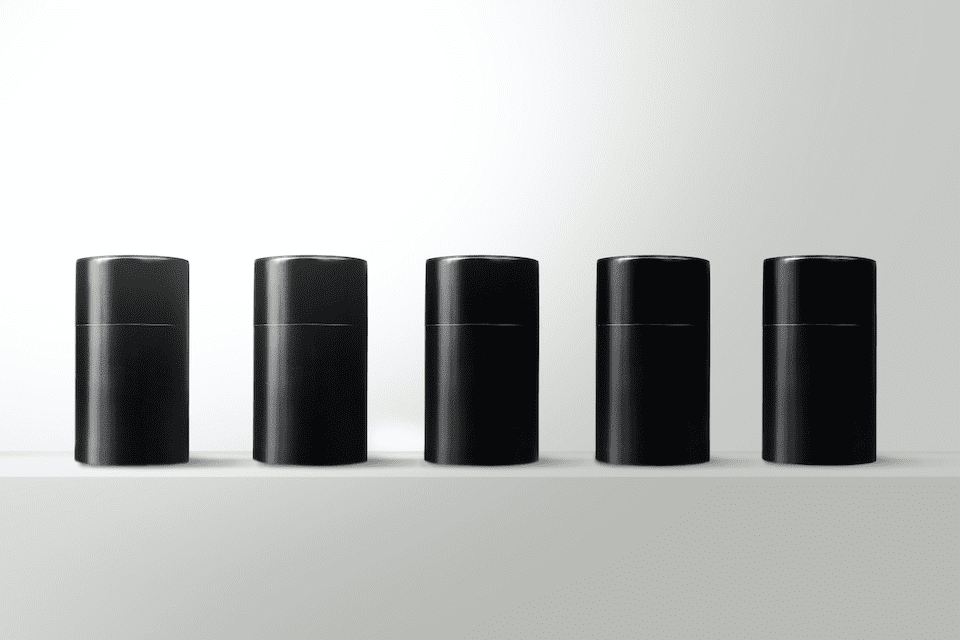 I found a 100 year old company that would create these heirloom quality canisters for me. They are handmade and will keep your tea leaves, coffee beans or anything that you need dry for years to come.
or read review
Storing mode charges or discharges your battery to the optimum levels (3.7V/1.2V) for long term storage or transport. The basis is that when a battery voltage is at rated voltage, the self discharge will be the slowest, thus most stable.
The charger comes with a USB-A to C cable and adapter. It was sent to me in Singapore, so it comes with a UK type adapter, but US folks would get a US adapter. I chucked the two immediately in my drawer of cables, and went with my existing cable arsenal, like the Satechi USB-C 100W Cable cable.
Conclusion
When it comes to rechargeable batteries, the XTAR offers a complete package to everything you might want to do with it; charge, store, or grade it with ease.
The display can be a little techy a.k.a complicated, but that might appeal to some steampunks out there. The price is more than reasonable with such a high quality product. Recommended.
Additional Images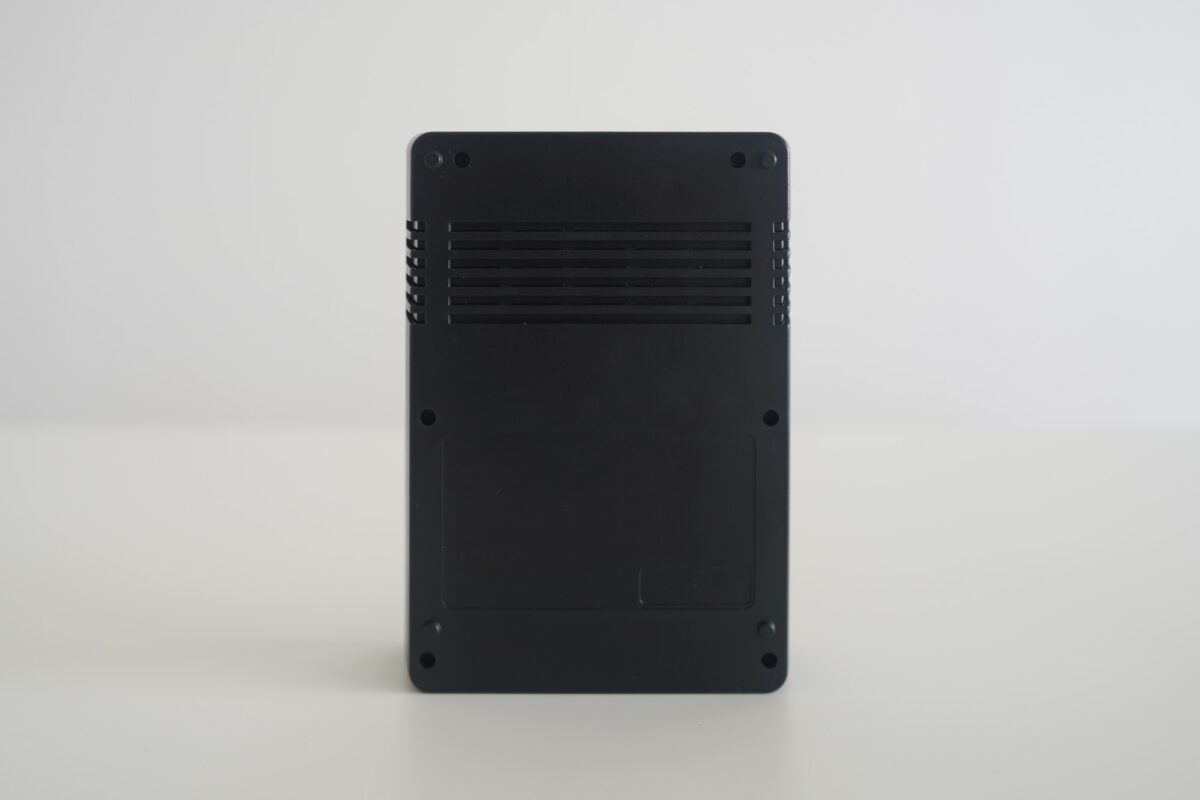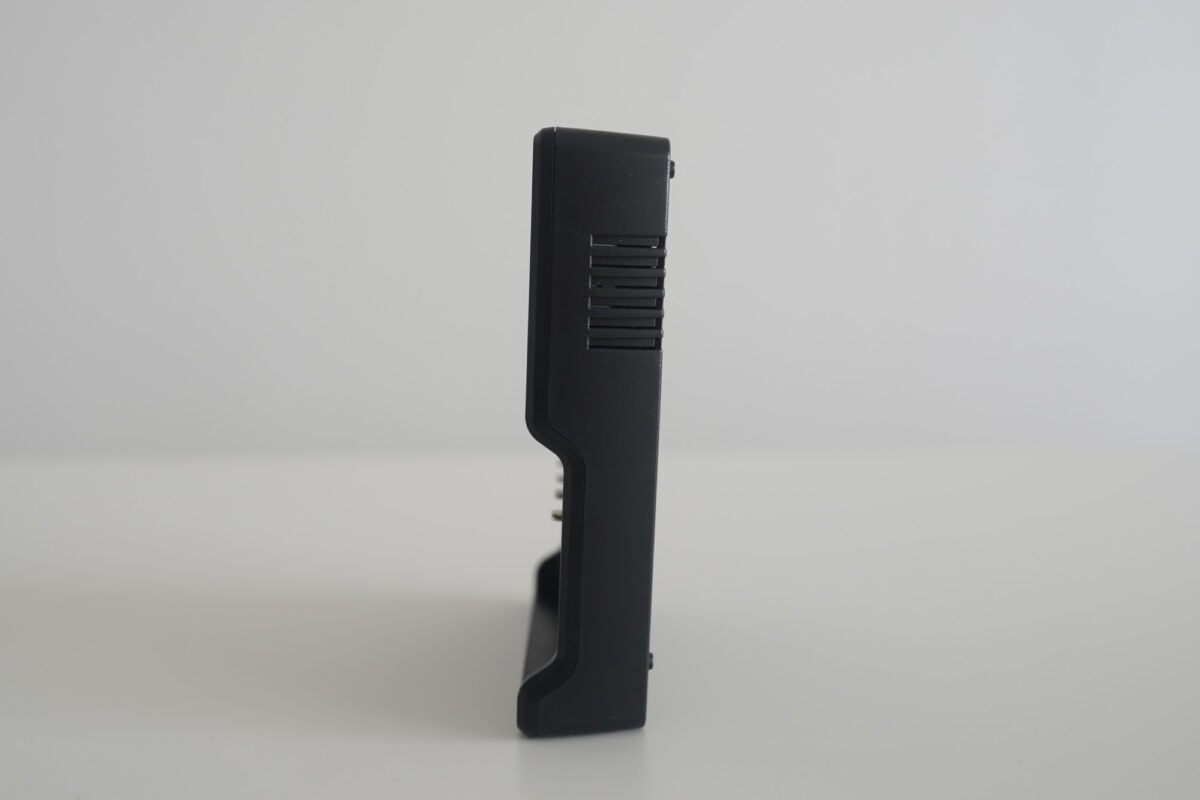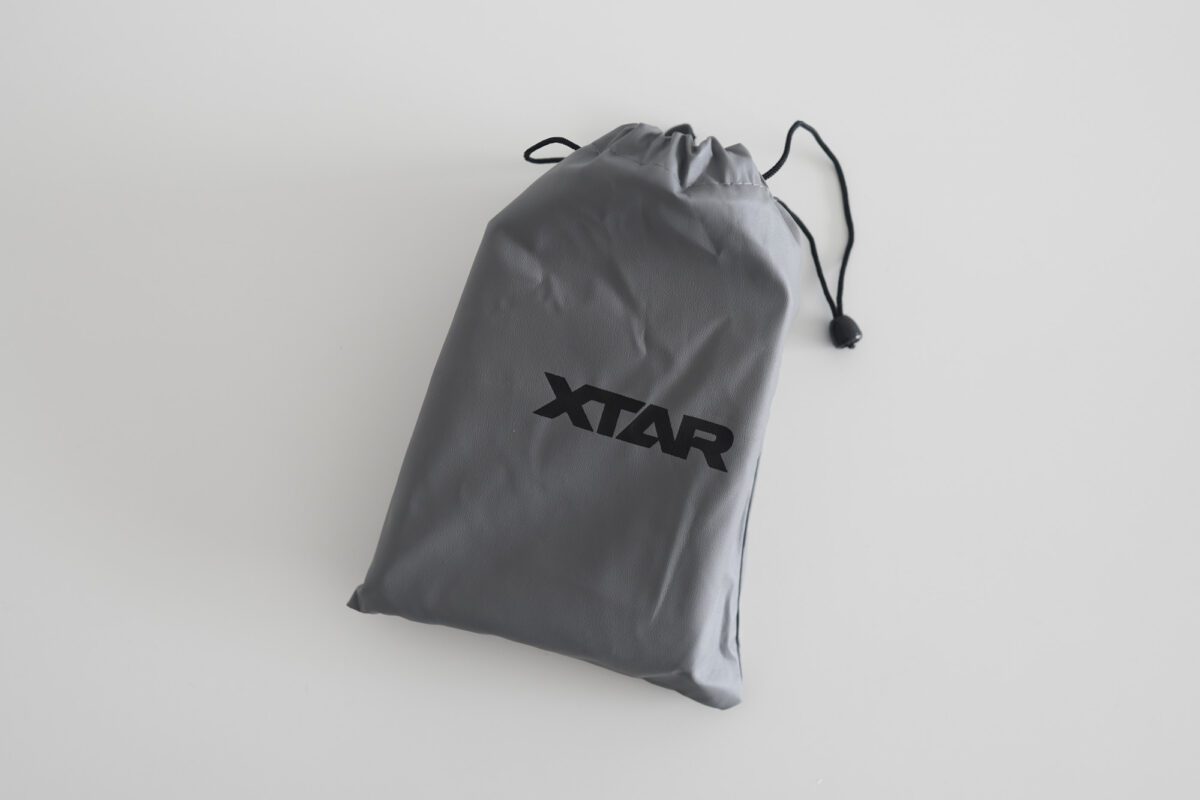 Like this review? See all of my in-depth reviews.
Also, consider supporting me by being a Patreon. Every cent given will go back into improving the content of this website.
Tagged battery charger made in china review tech xtar