This website is made possible by readers. I may earn a small commission when you buy through the links in this article at no extra cost to you. Learn more.
Details
Price $21.89 on Amazon
Dimensions 4.9 x 2.3 x 1.1 in / 125 x 58 x 28 mm
Weight 2.99 oz / 85 g
Overview
I've always been pretty diligent in keeping my devices fully charged and rarely run out of battery. Even then, I occasionally misjudge my battery usage throughout the day.
I consider a mobile battery indispensable on my travels. Getting caught without a working phone in a foreign country is not only disorientating but can be dangerous.
I've been enjoying mobile batteries like the Nitecore NB10000, which I bring along everywhere I go. However, as good as a mobile battery with an internal battery can be, batteries deteriorate. Like it or not, you'll eventually have to replace your favorite mobile battery.
This is why the PB2S from XTAR intrigues me.
It is a battery charger that doubles up as a mobile charger. The batteries are, by that nature, replaceable, and as long as the device doesn't break, you can use it indefinitely by replacing the batteries.
This is the review of the 2023 version of the XTAR PB2S battery charger, also labeled as PB2SL.
Style
While XTAR PB2S can improve in the product-naming department, their designs are up to par for me. While they aren't as sleek as brands like NOMAD, they look sleek enough to match the rest of my digital arsenal.
While the color is labeled as black, it looks more like charcoal, especially obvious when contrasted with the black display.
On the front is a huge XTAR logo, which could be smaller but looks fine.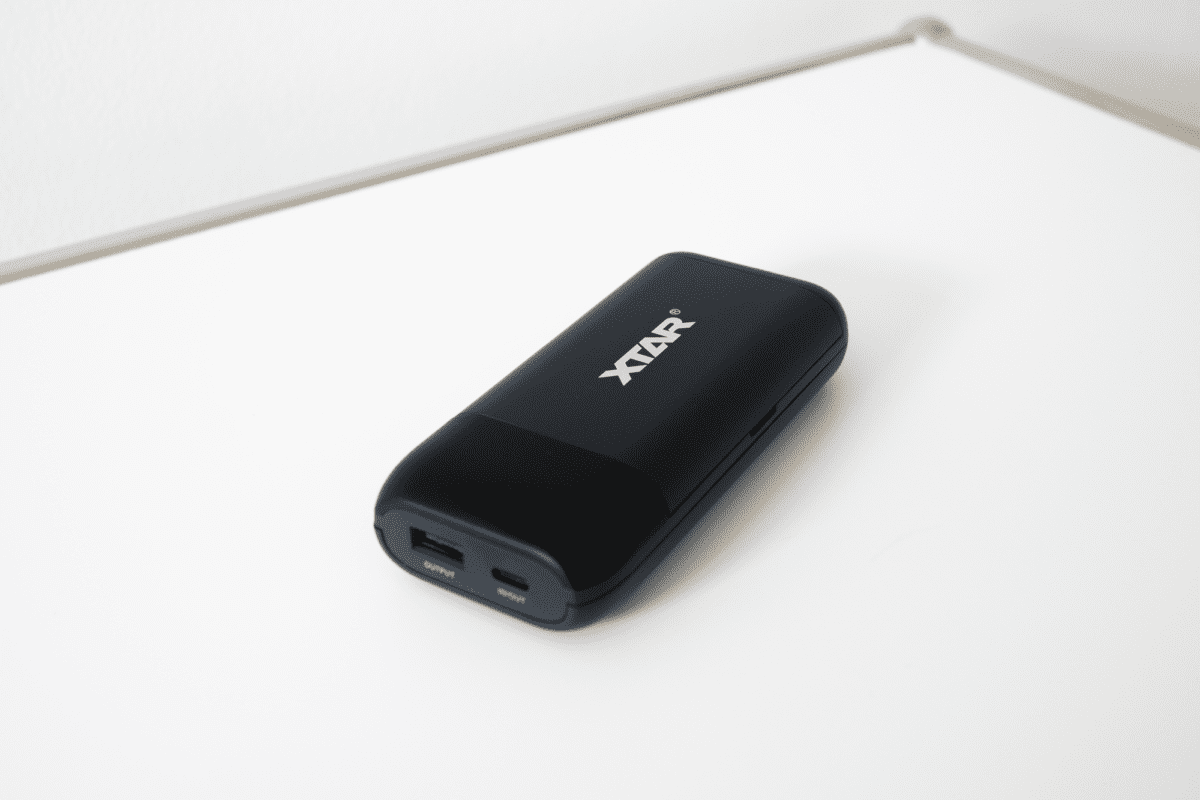 What is less acceptable is the wall of specification on the back. I know a lot of these are required by regulations, but they could have done a better job in designing it to be more subtle, which brands like NOMAD are masters at.
But no one likes ads, so I got rid of them. If my articles helped you, I ask for your support so I can continue to provide unbiased reviews and recommendations. Every cent donated through Patreon will go into improving the quality of this site.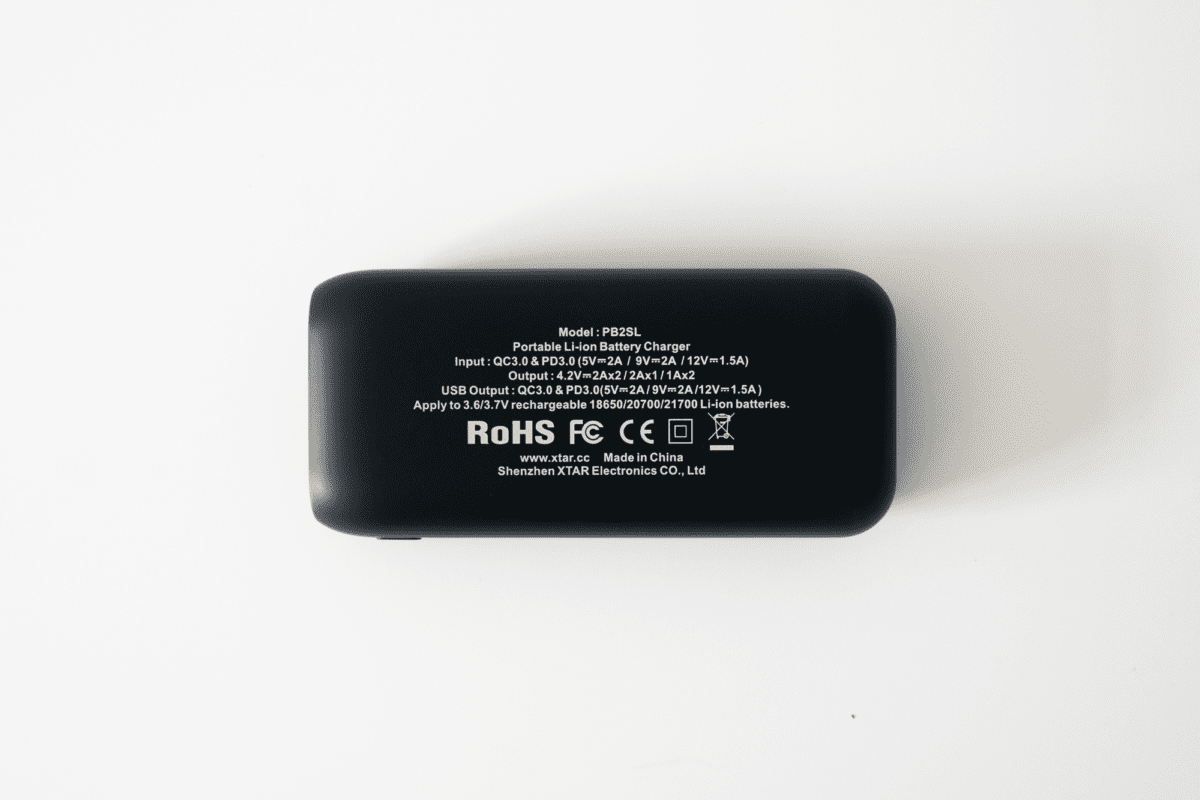 Opening up the battery compartment, there is a blue ribbon to give you an easier time to remove the batteries. This ribbon is blue, which I thought was a miss. I know they wanted to make it easy to spot, but I thought making it gray would have looked better and match the rest of the product styling much better.
LED digits light up the black display slightly diffused behind the black plastic. The LED is only visible when turned on, which makes it look seamless and gives a cyberpunk vibe. This is, perhaps, one of my favorite design details.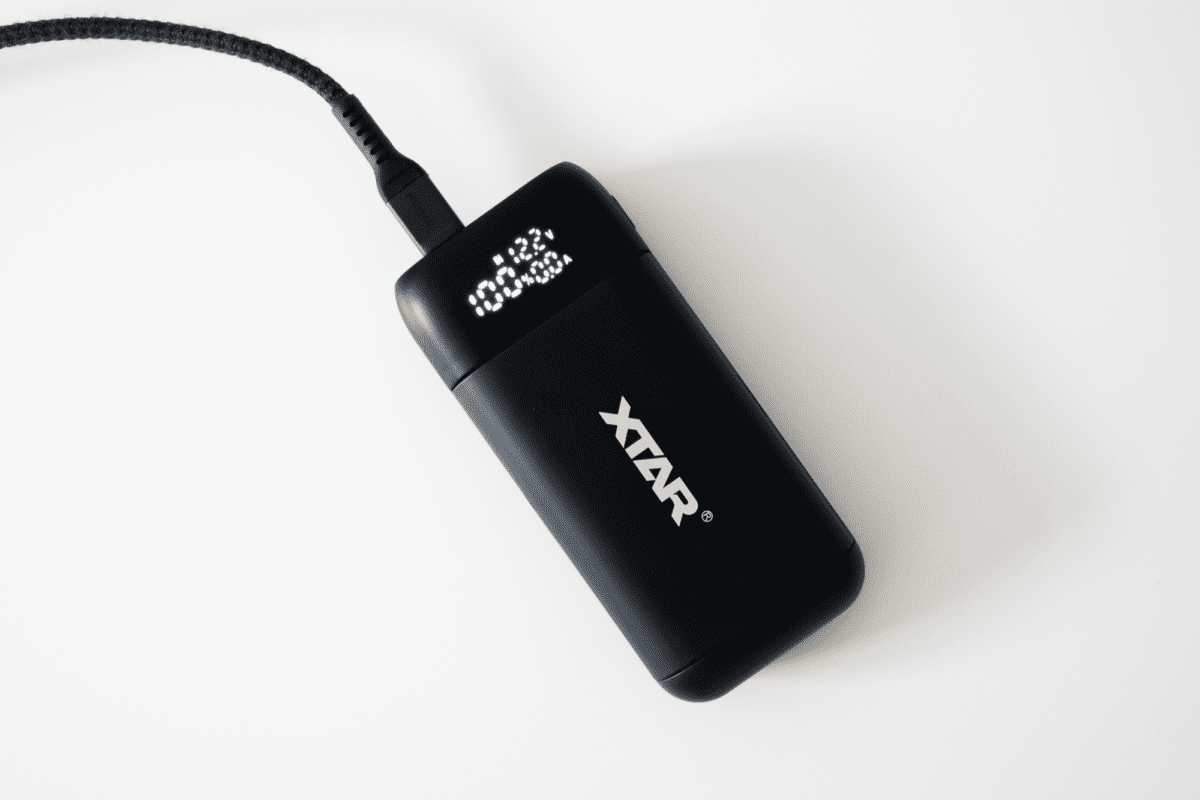 Tech
The main upgrade from the previous version is compatibility with more battery sizes. This is mainly done via a longer bay with a removable spacer, making it compatible with 18650 and 21700 batteries between 63 and 78 mm in length.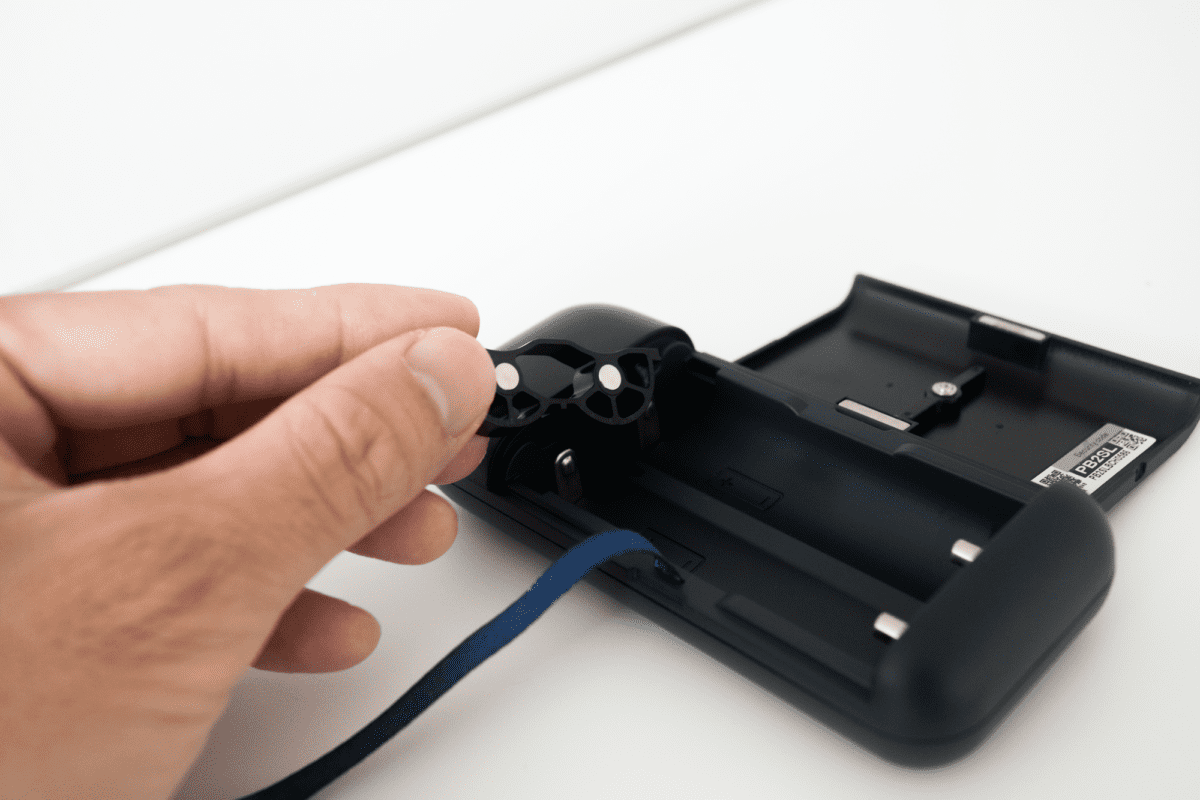 You can take a look at this article which electrically tests the previous version in more detail than I can ever manage. The key takeaways for the layman seem to be
The voltage and current values on the display are not precise
You get about 15W power, but not the full QC2/3 power of 18W
The compatibility with both batteries allows configuration for light weight or high capacity (50g and 3000mAh difference)
Usage
Charging
Plug a USB-C cable into the in/out port, and the display comes on indicating the amount of voltage received. It will start charging even if you plug it in when it is off. Using my NOMAD Universal Cable USB-C cable plugged into a wall outlet, I was getting 12.2V of input.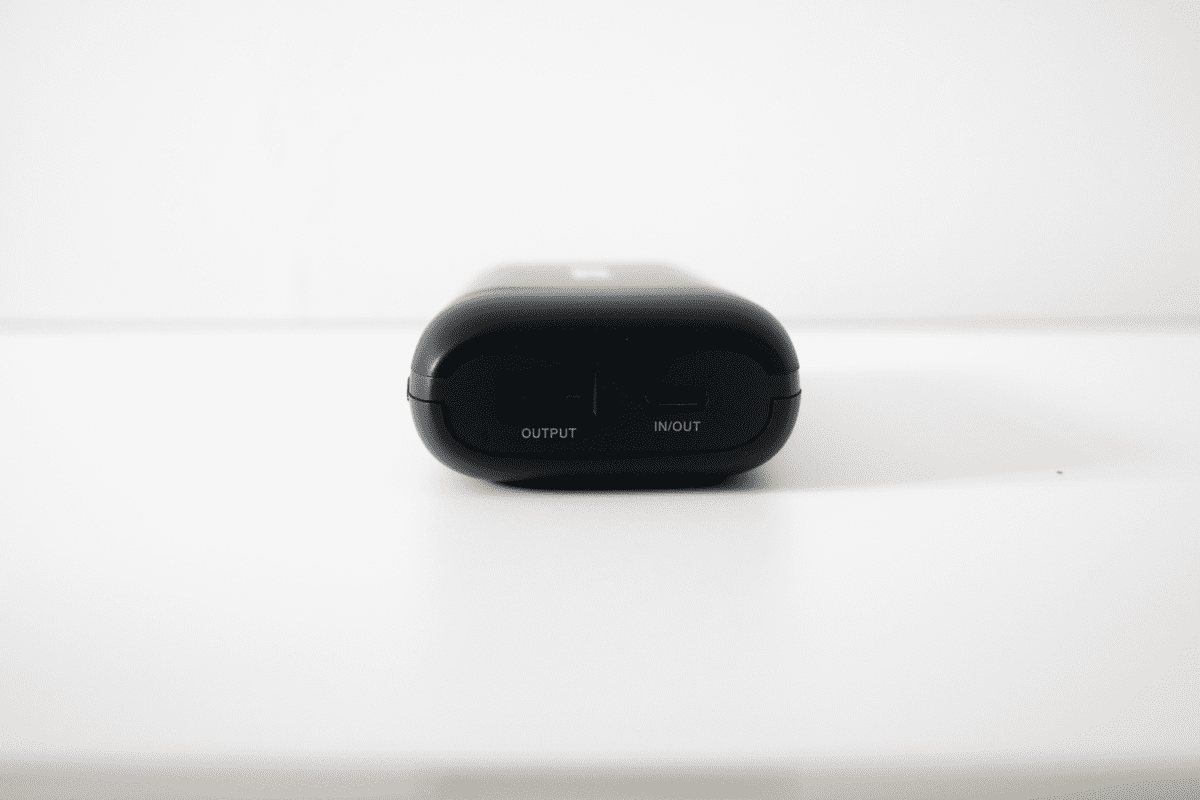 Power output is intelligent and would only give the appropriate amount of power that the device needs. Plugging it into my fully charged iPhone, it outputs approximately 0.5W to keep the battery from going down.
Operation
The operation is not entirely straightforward. You won't be able to get it intuitively without reading the manual.
There is a single button on the device on the upper right side. Short press it to turn the device on, long press to turn it off.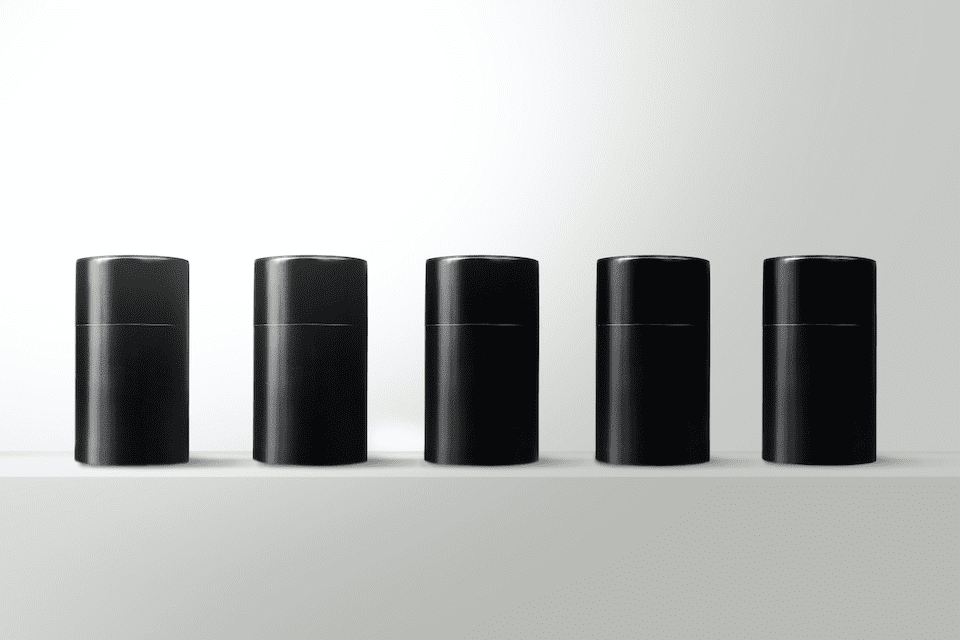 I found a 100 year old company that would create these heirloom quality canisters for me. They are handmade and will keep your tea leaves, coffee beans or anything that you need dry for years to come.
or read review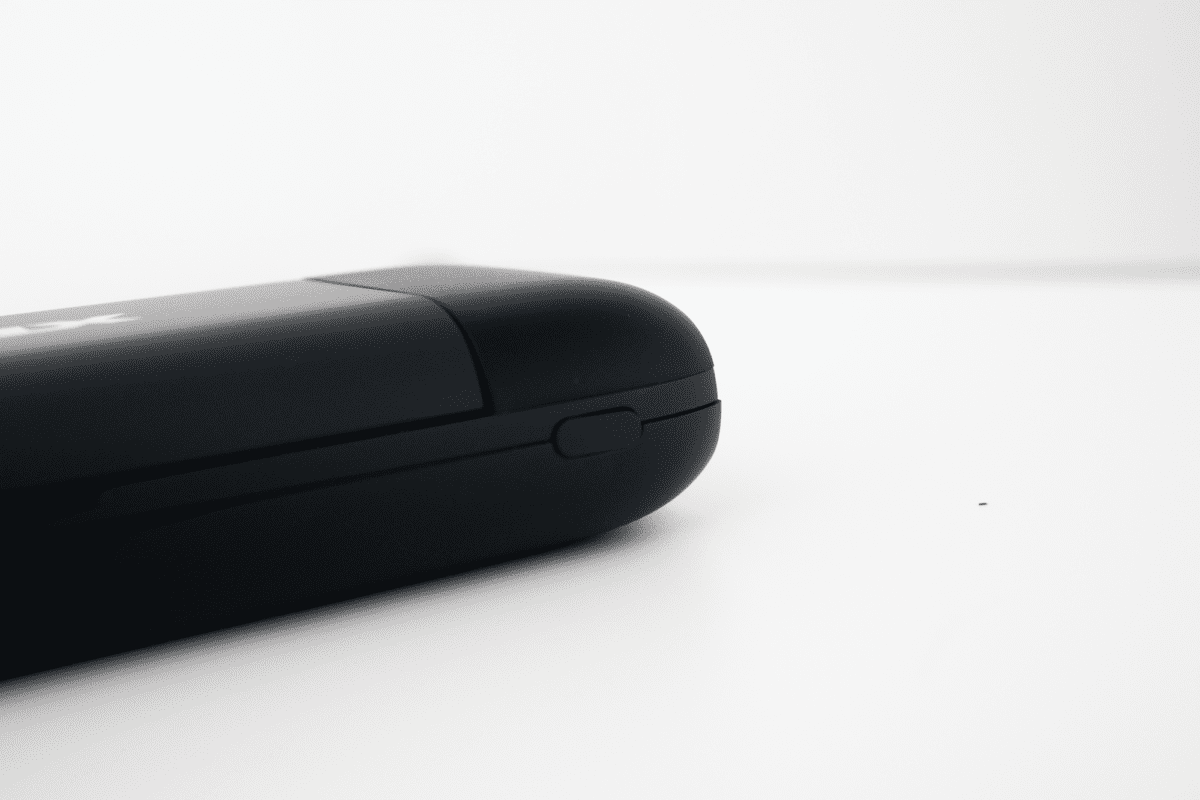 The device will automatically turn off once the output drops below a specific threshold. For use with low power devices, you can override this behavior by long pressing the button when it's off. The display will blink to indicate that it is in low-power mode.
The blinking display can be a little irritating to try to read and I would have preferred an always-on display with some indication.
Battery replacement
My favorite part about the PB2S is the lid for the battery bay. It has a magnetic closure that lets you snap it in place. I initially thought that this might be insecure, but the magnets are quite strong, and there wasn't a time that I felt like it would come off by accident.
On the lid, there is a piece of plastic that can be turned 90° to allow a tighter fit for 18650 batteries. I didn't face any issues without using this function, but it's always nice for batteries to have a snug fit.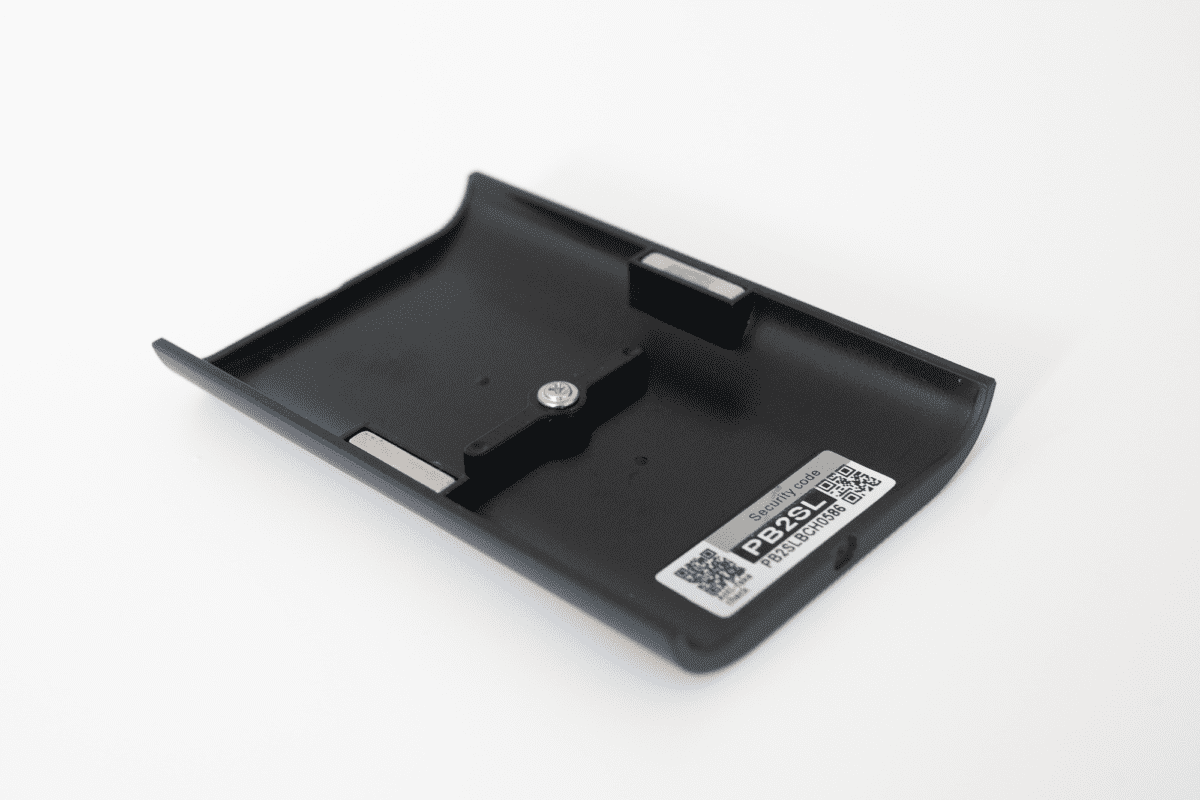 The blue ribbon that lets you take the battery out easily is nice but unnecessary for someone who is using it as a mobile battery. While the length of the ribbon is nice, if you fold it over the batteries as it closes, it should not stick out. It is an extra thing that you have to care about each time when closing.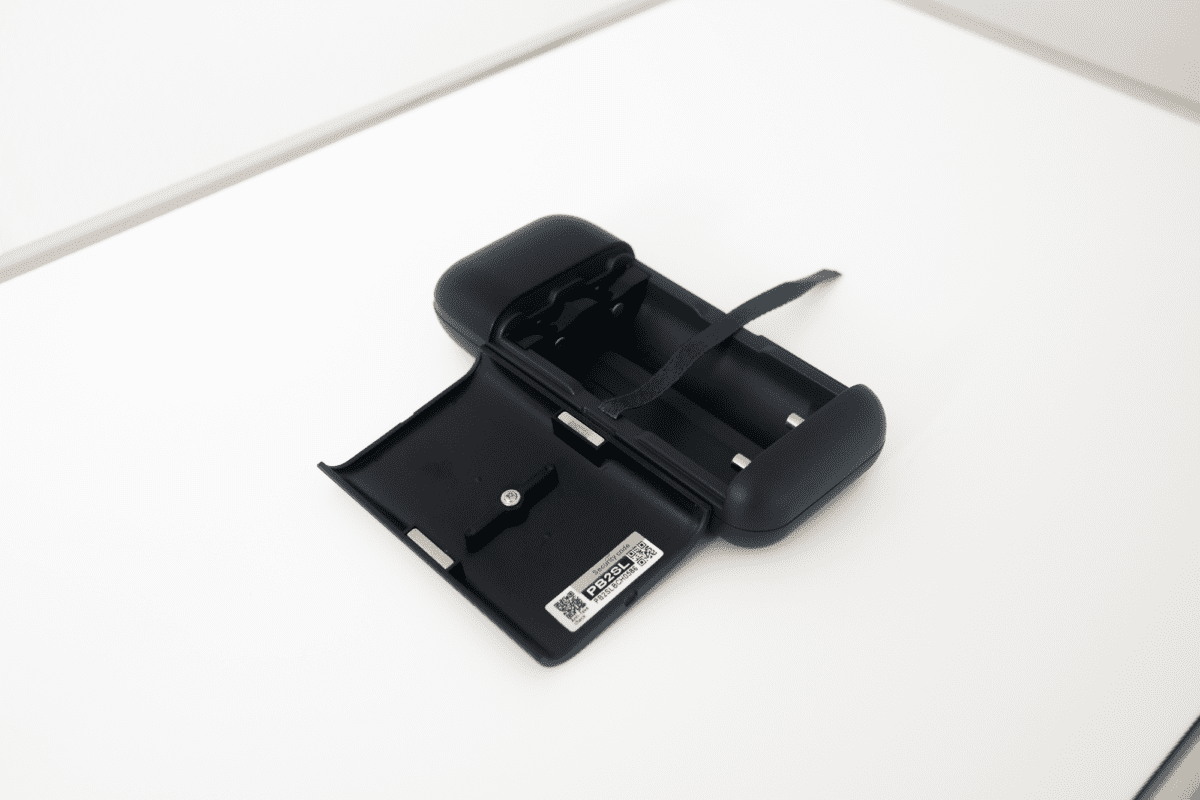 Additionally, the ribbon is already frayed at the end when I received it, so I can only imagine how it would look like after a few years. It does not look like there is an easy way to remove it cleanly. You can cut it off, but you would likely still see bits of it sticking out.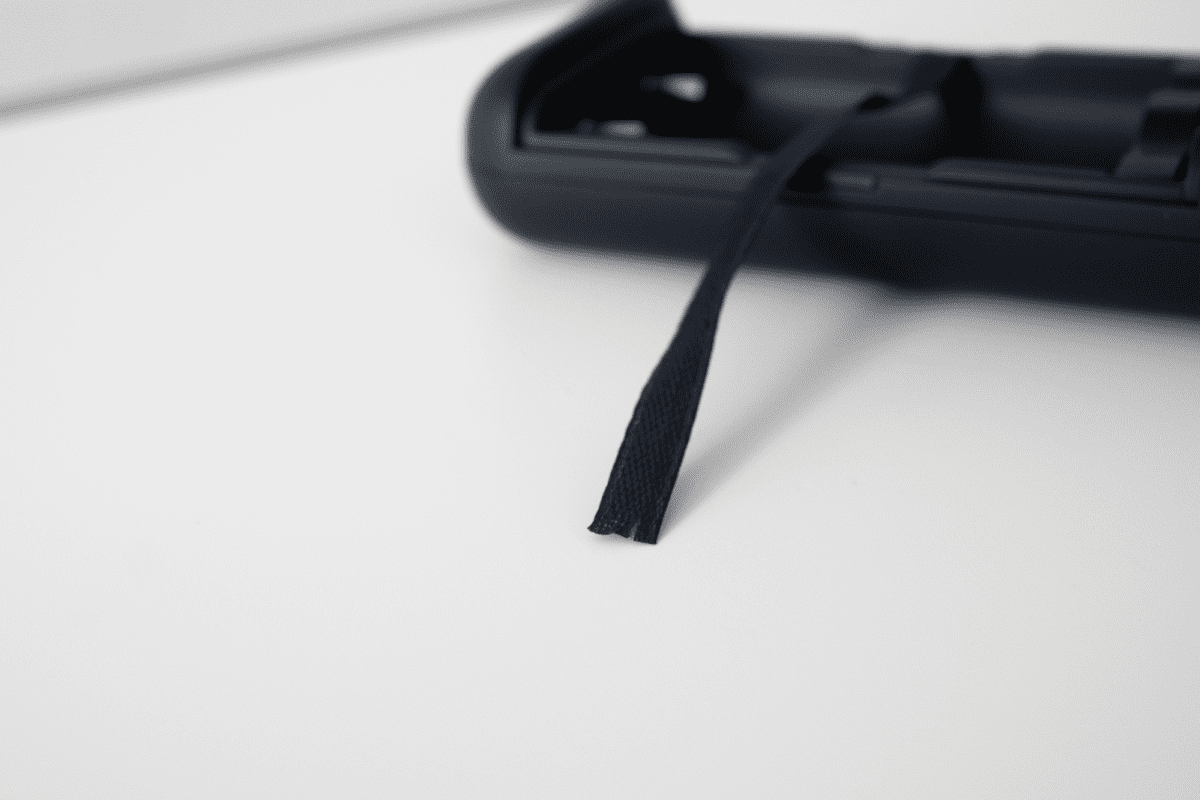 Conclusion
This is a nice little device that lets you charge batteries as well as other devices as a compact power bank.
18650 and 21700 batteries aren't something one would just have around on this side of the world, so I wish there were adapters for AA batteries as well.
I also hope there is more attention to detail in the next version, such as the ribbon design and specifications on the back.
Additional Images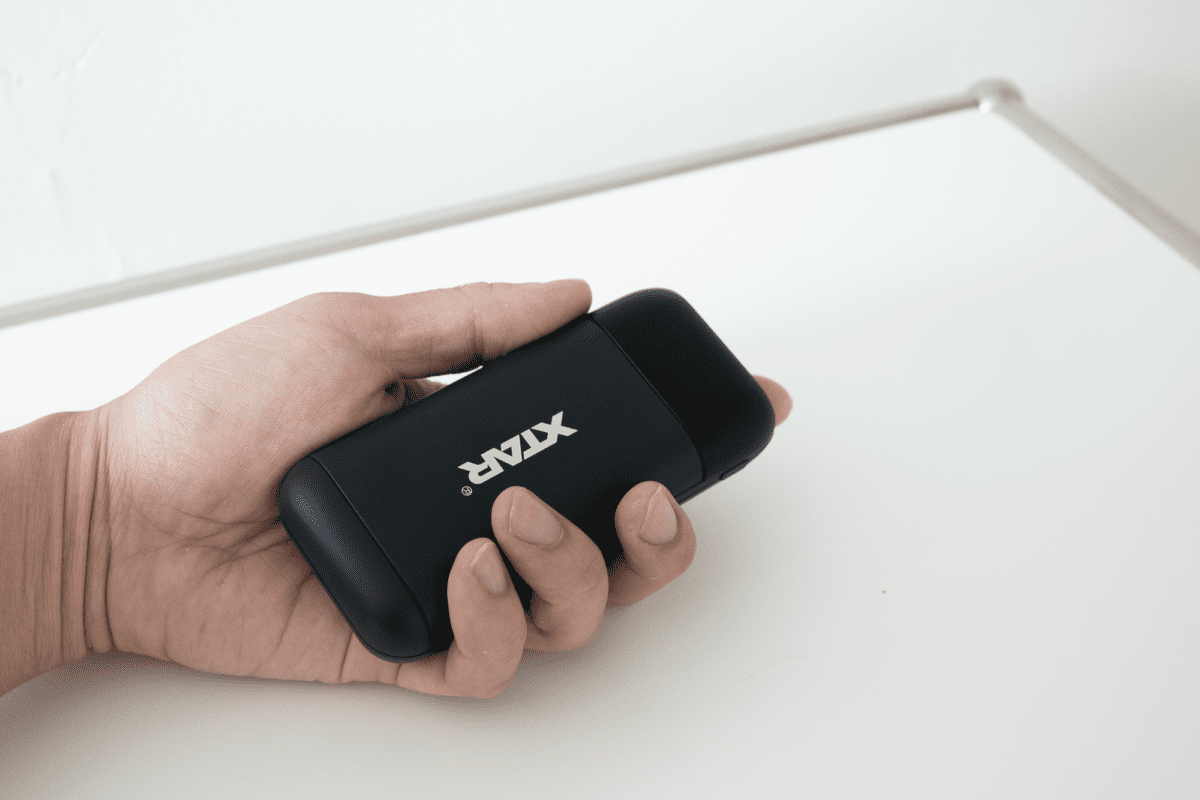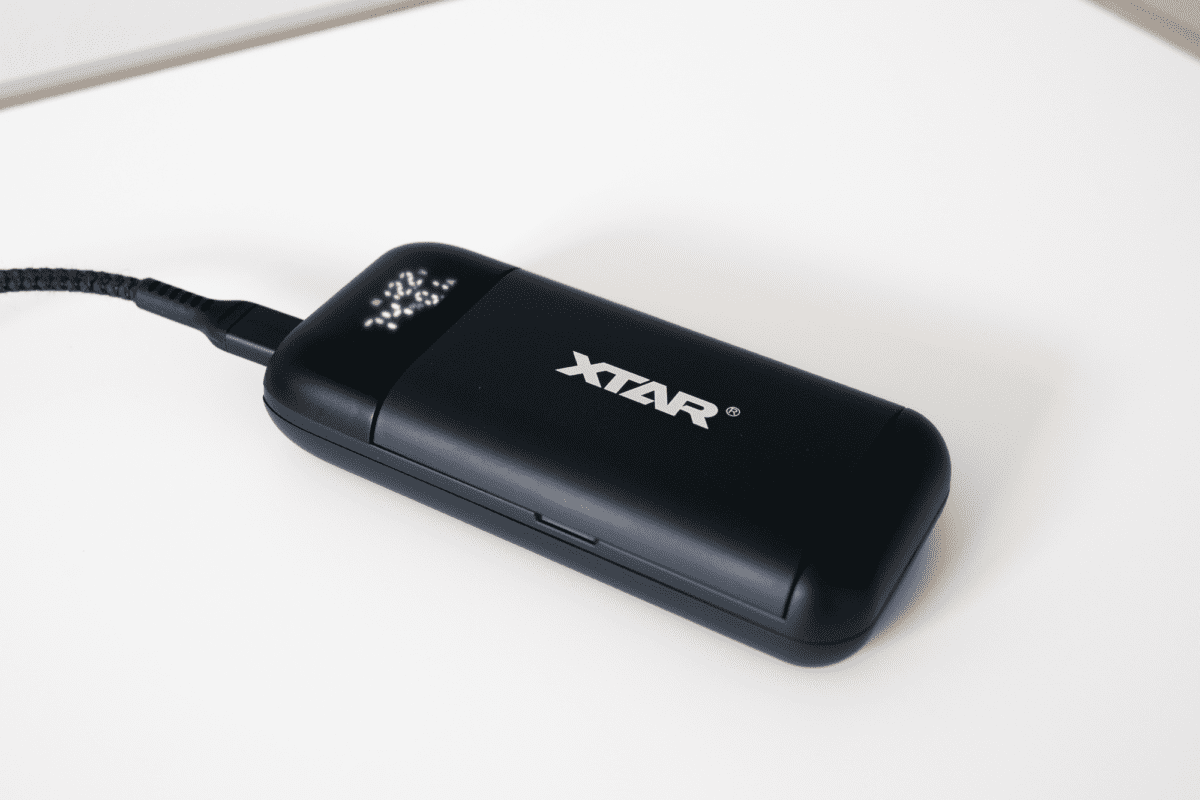 Like this review? See all of my in-depth reviews.
Also, consider supporting me by being a Patreon. Every cent given will go back into improving the content of this website.
Tagged battery charger mobile battery review tech xtar