This website is made possible by readers. I may earn a small commission when you buy through the links in this article at no extra cost to you. Learn more.
Details
Overview
I consider myself compassionate to most living things, but there are certain living beings that gives me no guilt to want to destroy with a vengeance. While most would consider wasps to be public enemy number one, mosquitoes would probably top my list.
Mosquitoes are everywhere in tropical countries, especially my favorite South-East Asian countries like Thailand and Vietnam. Even though I am armed with a bottle of eucalyptus spray wherever I go, it is not enough.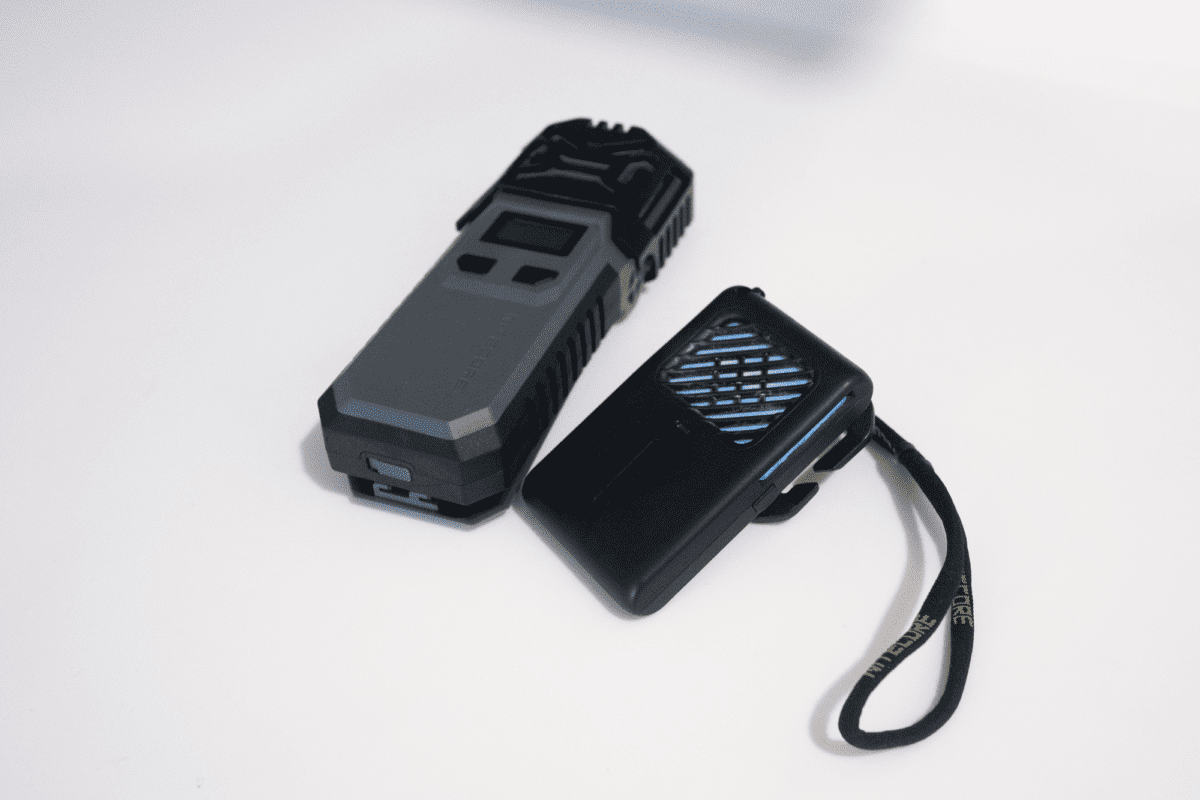 This is why the EMR series from Nitecore has my attention. If I can create a force field to repel these demons, I would definitely do it. Nitecore claims to do just that, does it really? Let's find out.
Style
Nitecore is known for designing sleek gear. Their flashlights are highly regarded, usually in cool matte metal, and techwear-style details. The design is not lost on the EMR series. It looks something a protagonist in a sci-fi series would have on his load-bearing vest.
Both the EMR06 and EMR10 look like tactical walkie talkies. The EMR06 is the more stealthy of the two, not just because of size, but design.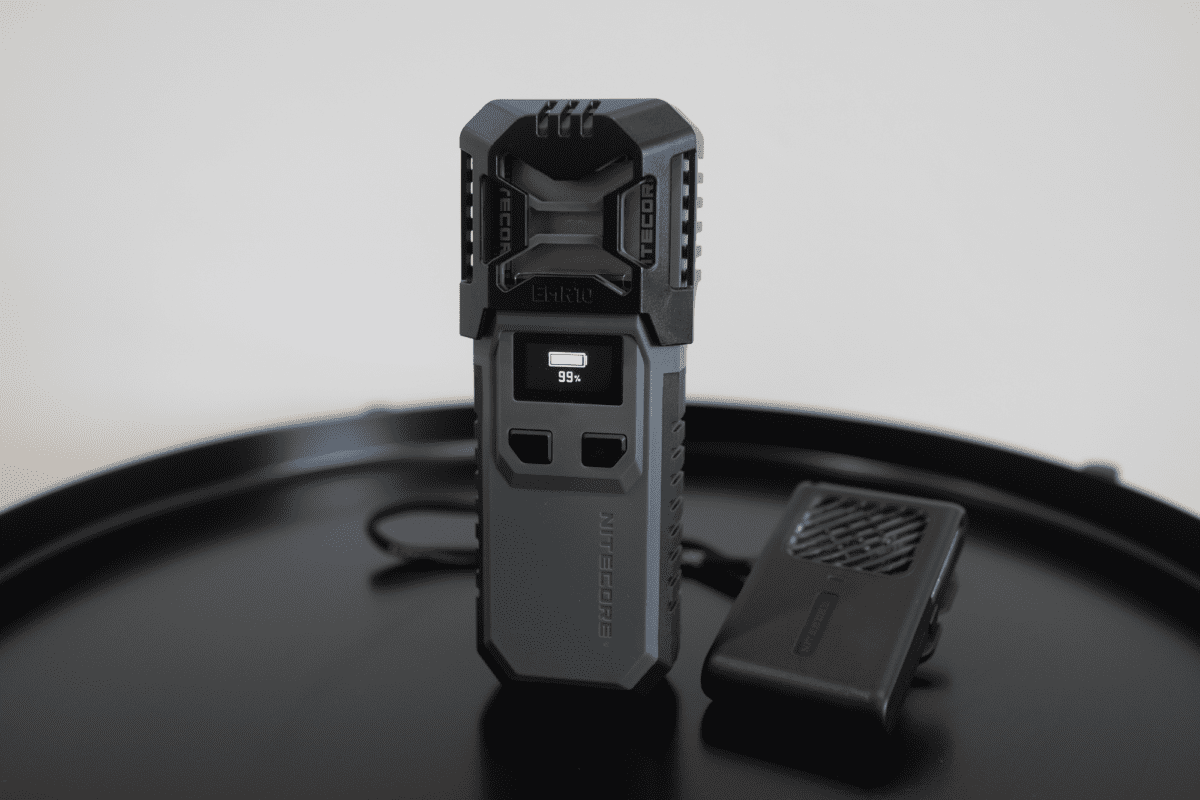 The EMR06 is just a simple-looking device with minimal details, besides the vent where you insert the repellent mat. The slot for the mat is nicely hidden at the sides which allows for a clean and minimal design.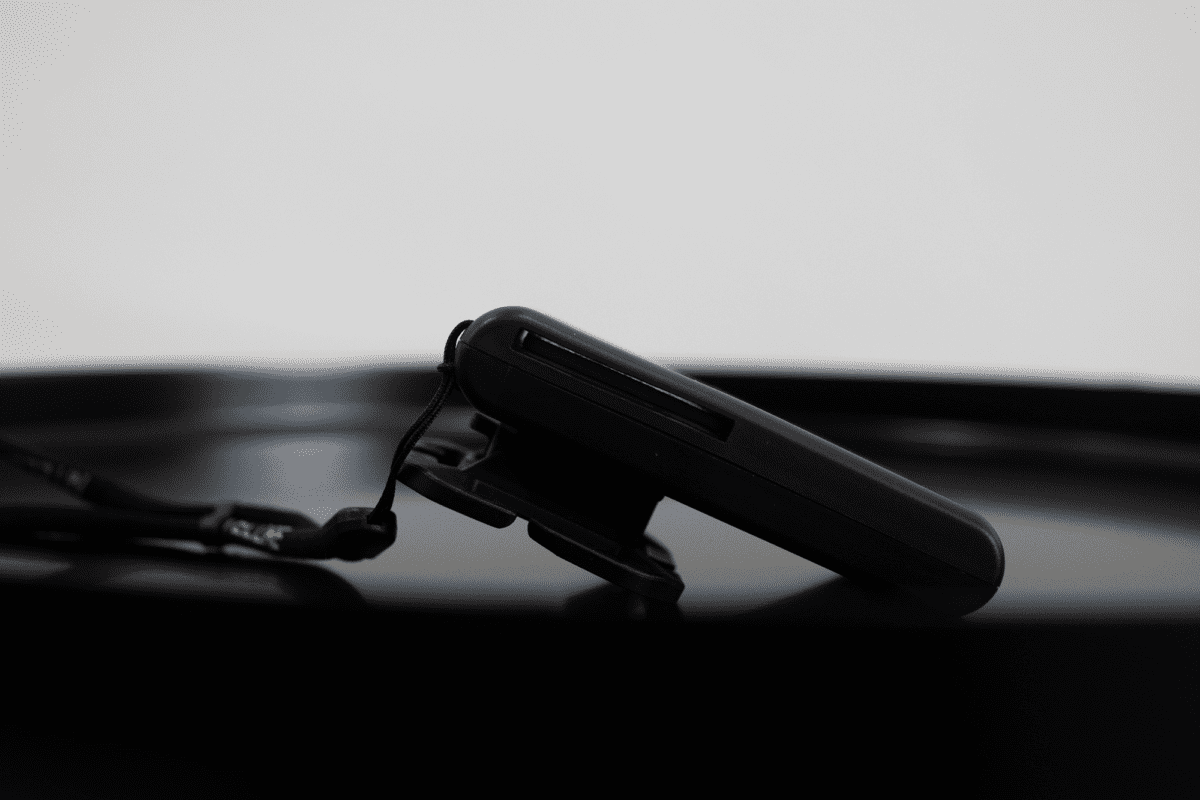 On the front is an indented Nitecore logo and a power indicator above it.
The EMR10 is a lot more substantial-looking. It's roughly twice the height and 1.5 times the thickness. The color is a color blocked gray and black. While I would definitely prefer an all-black look, it is quite tastefully done and even someone obsessed with all black like me wouldn't have a problem with it.
While my personal taste is aligned to both devices, some might find the EMR10 a little too tactical looking. The design of the EMR06 has a more universal design thus would be my recommendation for most.
Usage
While both EMRs repel mosquitos, the significantly more expensive EMR10 is much more powerful and has more features.
But no one likes ads, so I got rid of them. If my articles helped you, I ask for your support so I can continue to provide unbiased reviews and recommendations. Every cent donated through Patreon will go into improving the quality of this site.
Operation
To turn on the EMR06, short press, followed by long press the only button. To turn it off, simply long press the same button.
The EMR10 has a somewhat similar function. Long press either button to turn on and off the respective mode. Short press the repellent button to switch between indoor and outdoor. Each button would light up green when activated for easy recognition.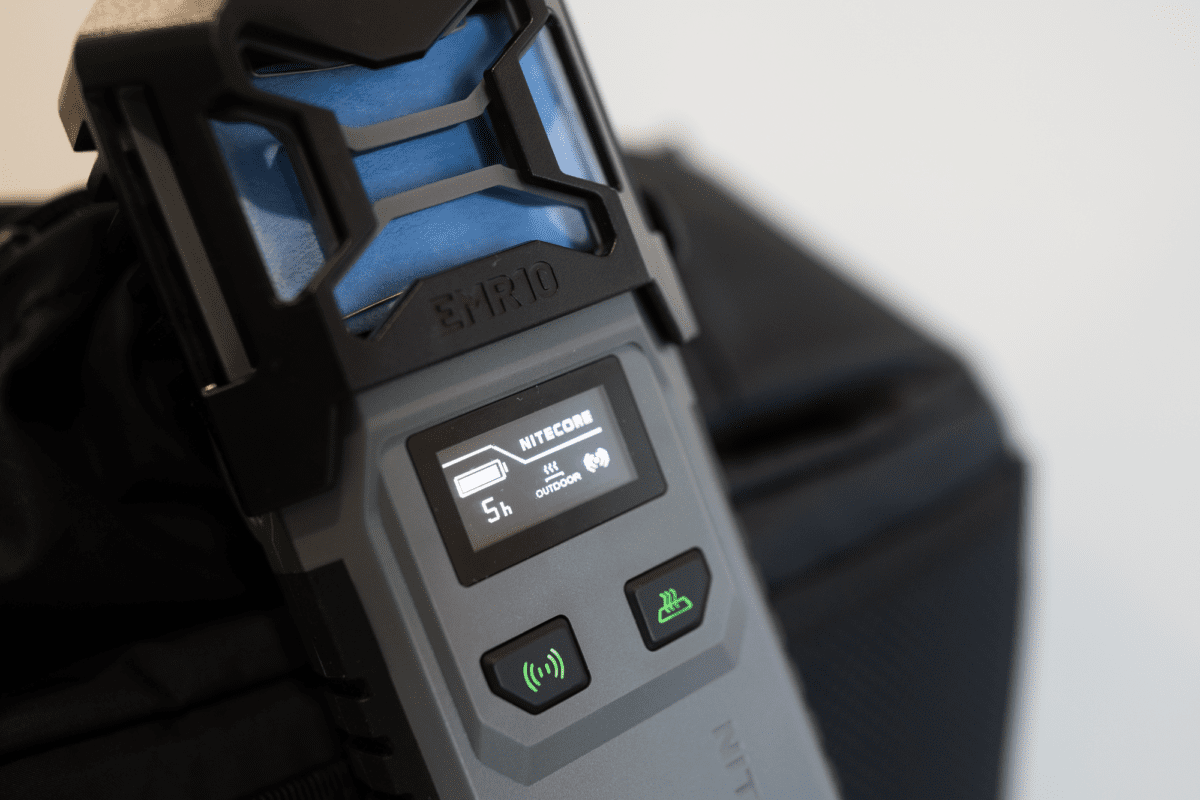 I thought the operation was well-designed with nice affordances and reasonable measures to prevent turning it on by accident. There will be heat emitting from the device but it won't be hot enough to burn you on touch. The main concern would be losing battery charge for situations that don't call for it.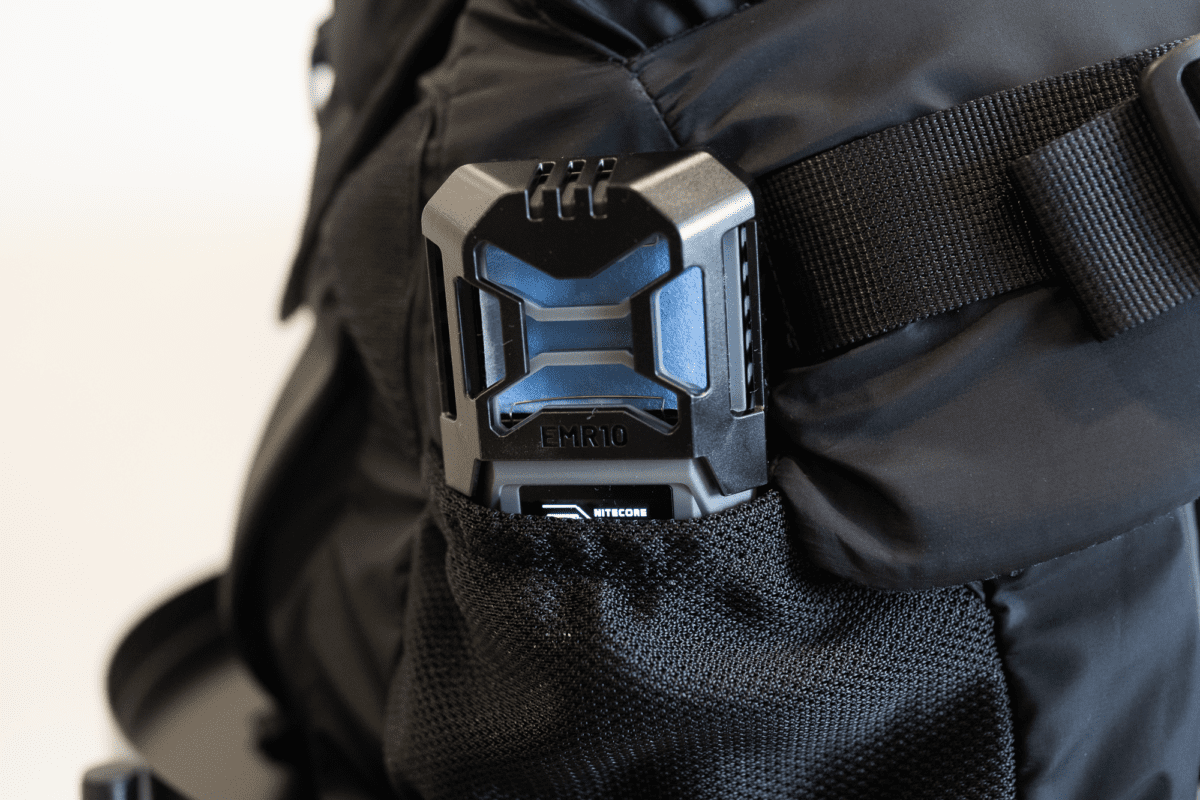 Portability
Between the two, the EMR06 is the only one I consider portable. While the EMR10 is technically portable, it is same as those huge "portable" camping power stations. They are a size of a giant walkie talkie and if you clip them onto the strap of your bag, your shoulders will surely feel the added weight.
Personally, I would only bring along the EMR10 to somewhere that is seriously infested with mosquito, like the Amazon jungle.
The EMR06 comes with a clip made for molle. This can be quite limited if you bag doesn't come with a molle system. I tried squeezing the strap of my slingbag in, but it had a tendency to come off and was hard to reattach. I ended up putting it in a mesh waterbottle pocket for the trip.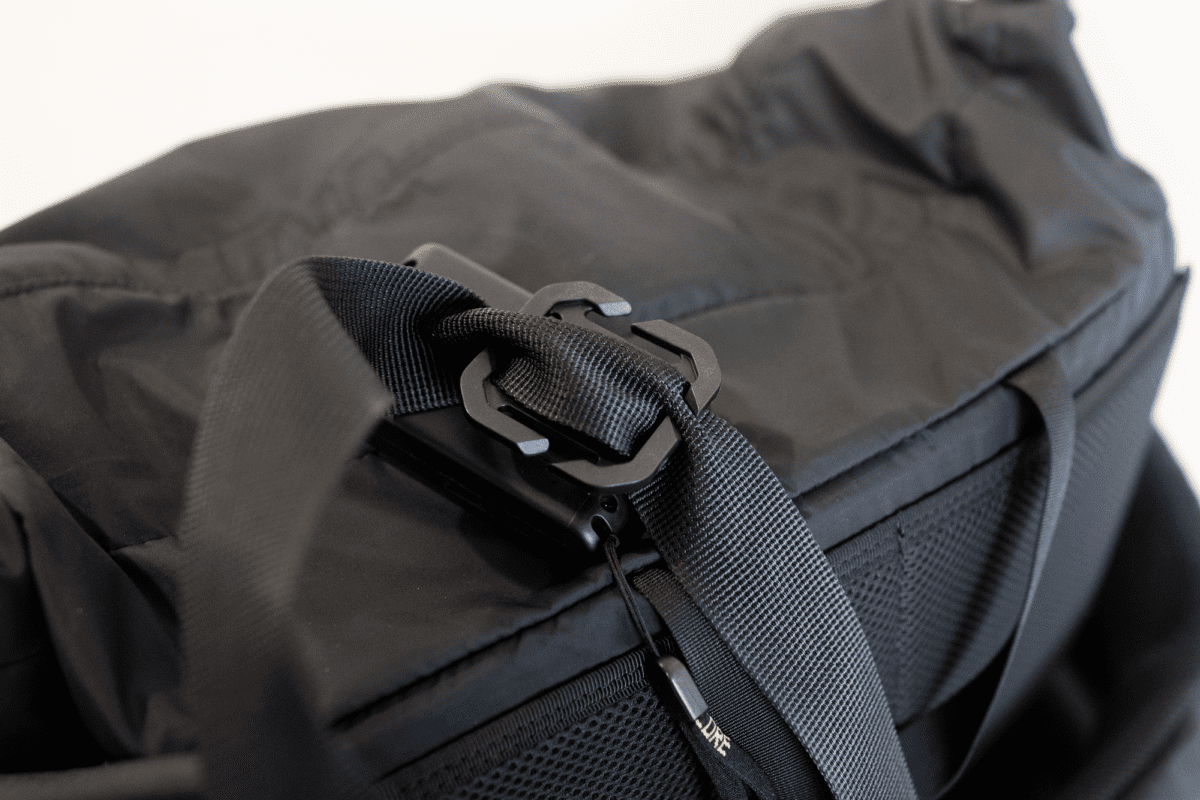 Even with smaller straps, this isn't something you can attach and detach easily. Instead, there is a quick release for you to release just the body of the device for when you need to charge.
The EMR10 is much better since it comes with a clip. However, the device is a little big for you to want to clip onto your belt or pocket.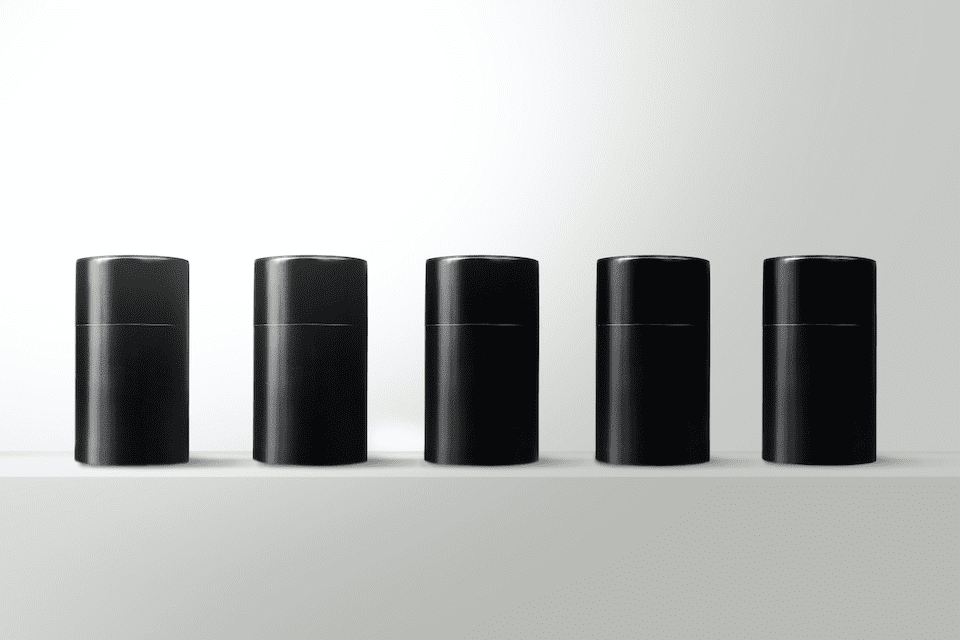 I found a 100 year old company that would create these heirloom quality canisters for me. They are handmade and will keep your tea leaves, coffee beans or anything that you need dry for years to come.
or read review
Effectiveness
Since it is hard to test the actual effectiveness of each, I did wear them both around each day on my recent trip to Malaysia. I got bitten while carrying the EMR06, about twice in a morning, but not with the EMR10.
However, there are quite a bit of variables so it is hard to say for sure. Looking at Amazon reviews, I found that many have said the EMR06 is ineffective. This could be true if you are on the move since the scent gets left behind.
How these repellent devices works is that they burn the mat to create a mist. The mist is similar to an insect repellent spray you spray onto your body. But, instead of it just being on the parts where you applied it, a mist is created around you.
This mist is subject to wind conditions, so if you are moving at a fast pace, chances are you won't get any protection at all.
The EMR10 has both ultrasonic and repellent capability. Ultrasonic repellent works by emitting a frequency that human ears can't pick up, but are upsetting to pests such as mosquitos, cockroaches, flies, and mice.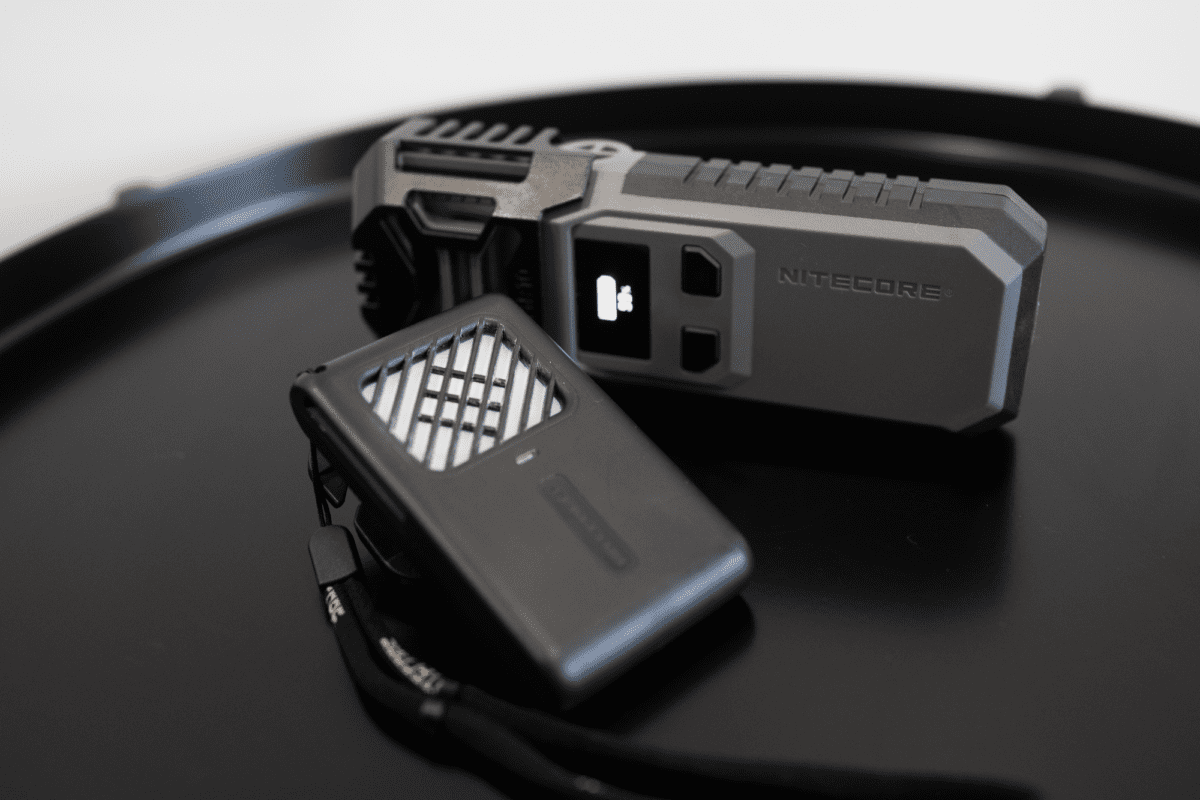 Additionally, it comes with an indoor and outdoor mode for the repellent. The indoor mode, assuming that there are less mosquitoes and wind conditions than outdoor, burns the mat at a lower power so it lasts longer.
Personally, I have the ultrasonic mode on all the time, and only turn on the heat when I feel like there would be mosquitoes around.
Refills
The devices requires Nitecore's repellent mats which supposedly last 200% longer than conventional mats, at a stated 6 hours. However, a quick search on generic repellent mats on Amazon seems to say that most mats last up to 6 hours. When the mat turns white, it means it is time to change it.
Loading a mat is quite simple; you push it into a slot. Use it till it turns white and to replace it, push a new one into the slot pushing the used one out.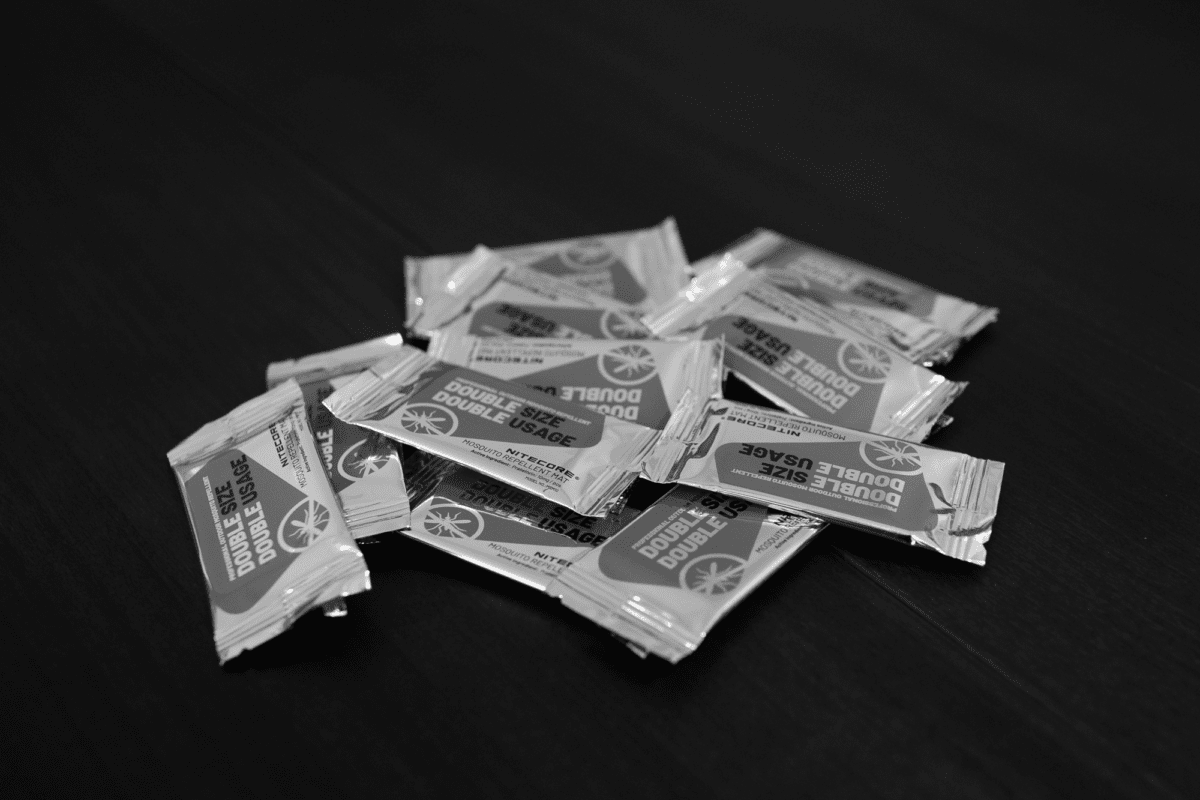 There doesn't seem to be an easy way to remove an old one without pushing a new one through but I guess you can push it out with something like the handle end of a fork. However, there isn't a point as you can just leave the used one in till you get a refill.
Burning the repellent does result in residue being left on the vents, which can look a unsightly and be a hassle to clean. This is especially obvious on the EMR06 where the vents comes in direct contact with the refill.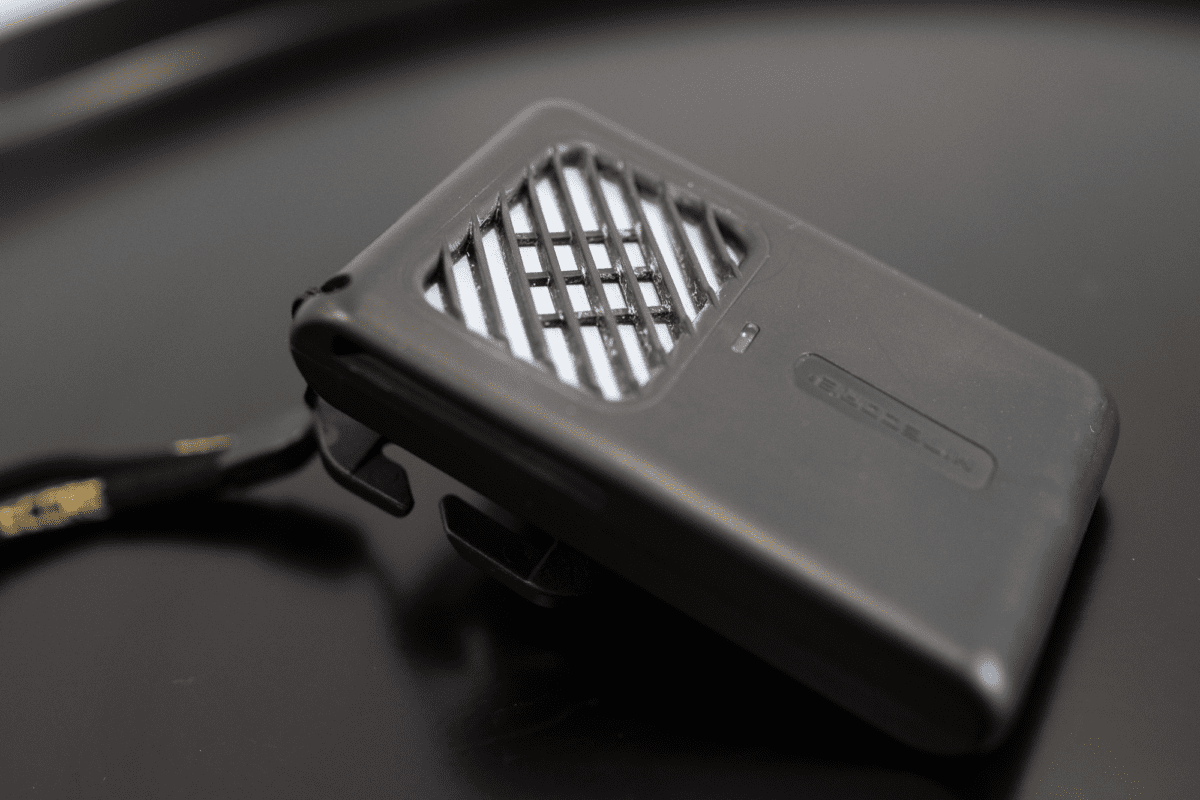 Considerations
While the EMR06 comes with 3 mats, and the EMR10 with 10, sourcing for mats after you run out can be a hassle. The refills seem to be a standard size as generic models, meaning you don't have to use Nitecore branded ones. However, refills don't seem to be readily available when I tried searching on Amazon or a hardware store like Mr DIY in Malaysia, which is suppose to have everything.
The only place which seems to reliably have them is the Nitecore online store at $24.95 for 30 or about $0.83 per piece.
Conclusion
The EMR series is, without a doubt, the best looking repellent on the market. The effectiveness depends on which model you get. Get the EMR10 to get the best protection. The EMR06, which ultra portable, might give varied results but this is probably same for most similar devices out there.
Additional Images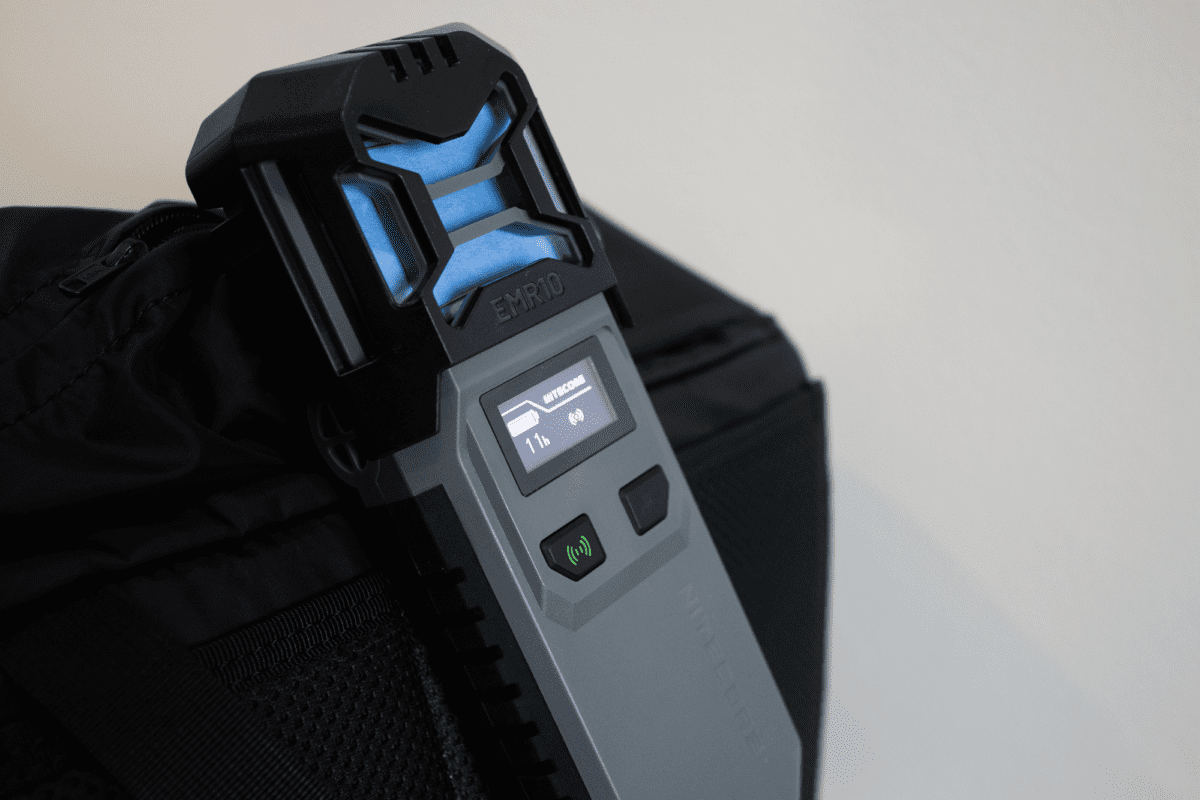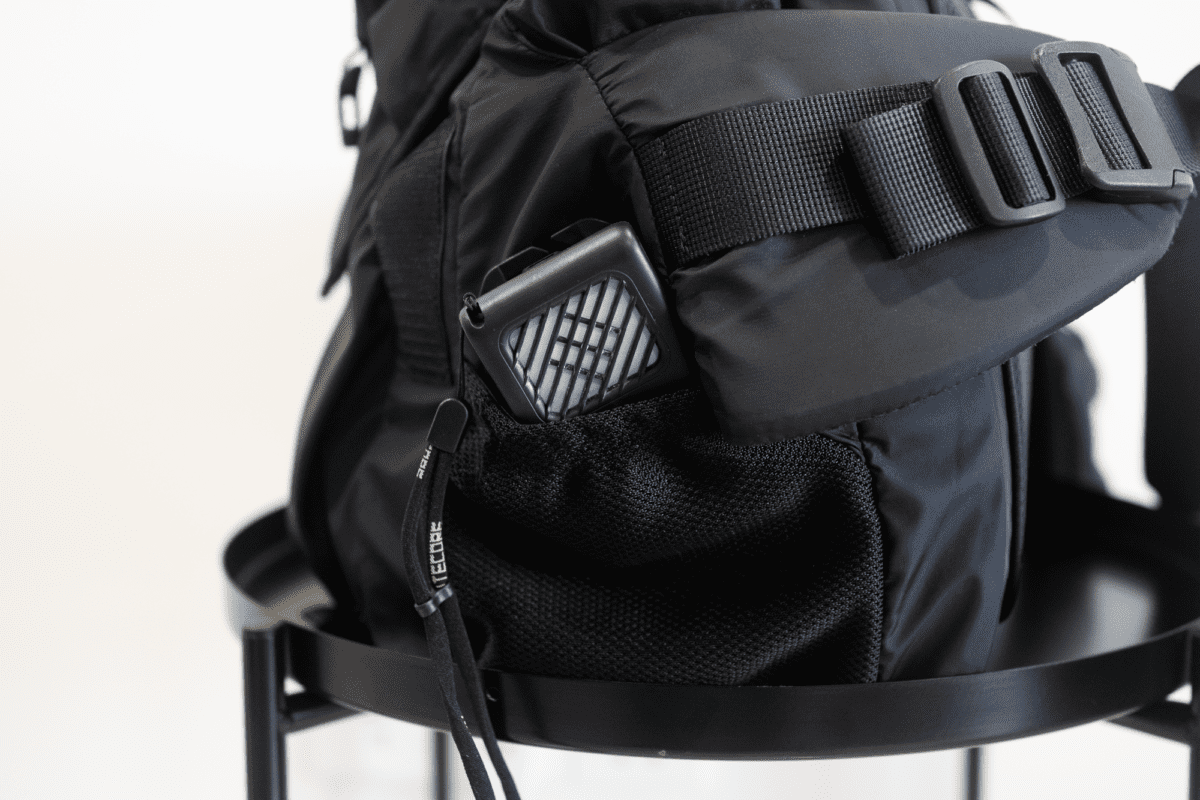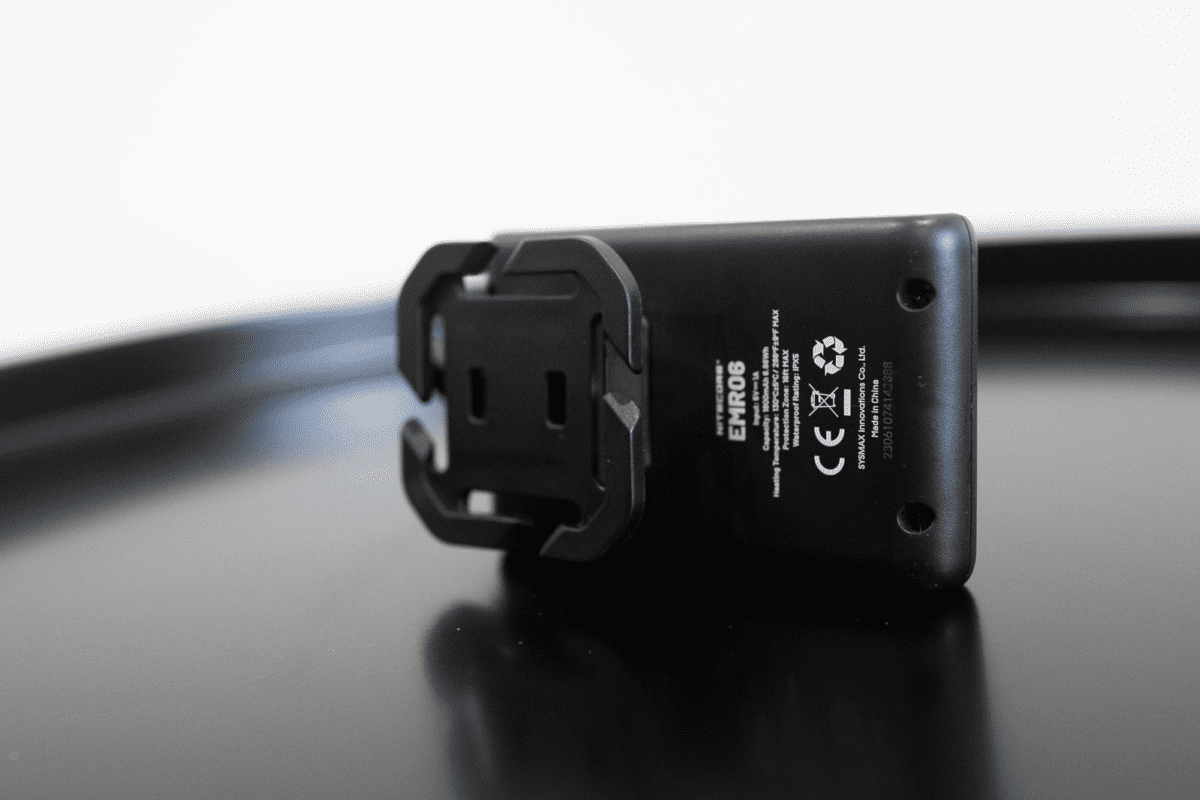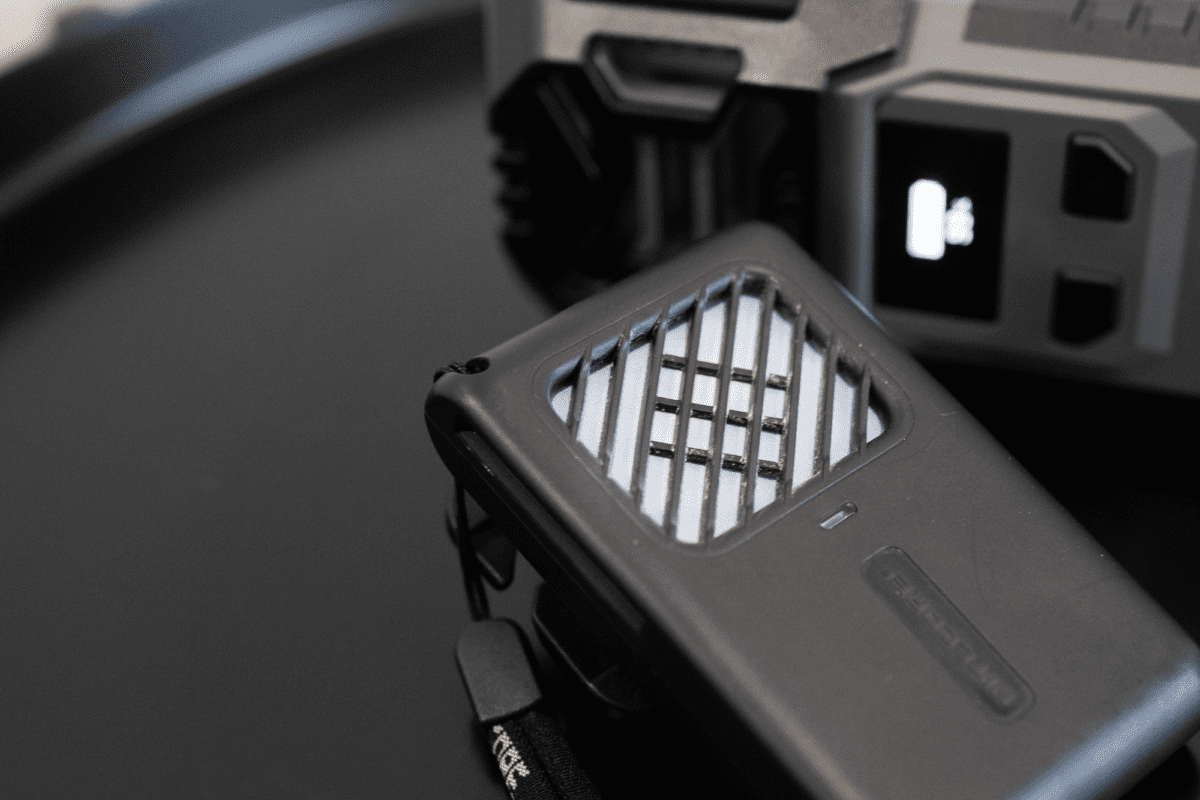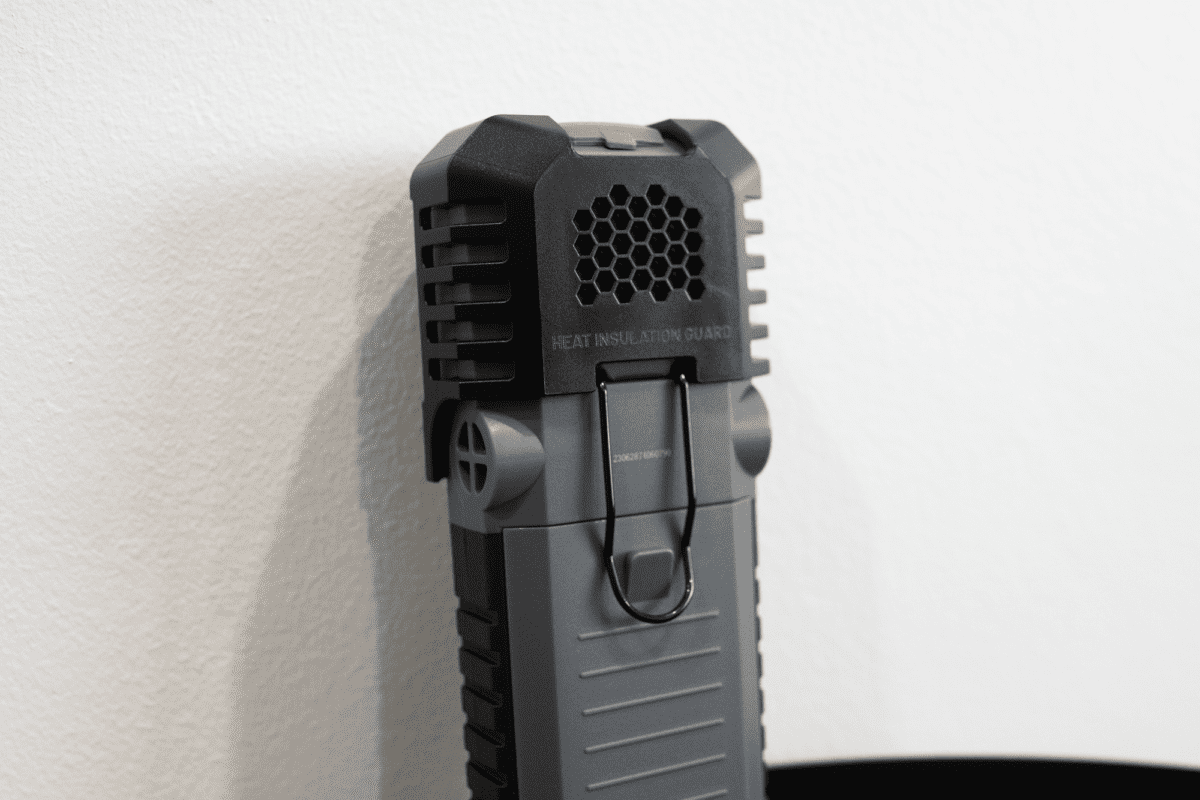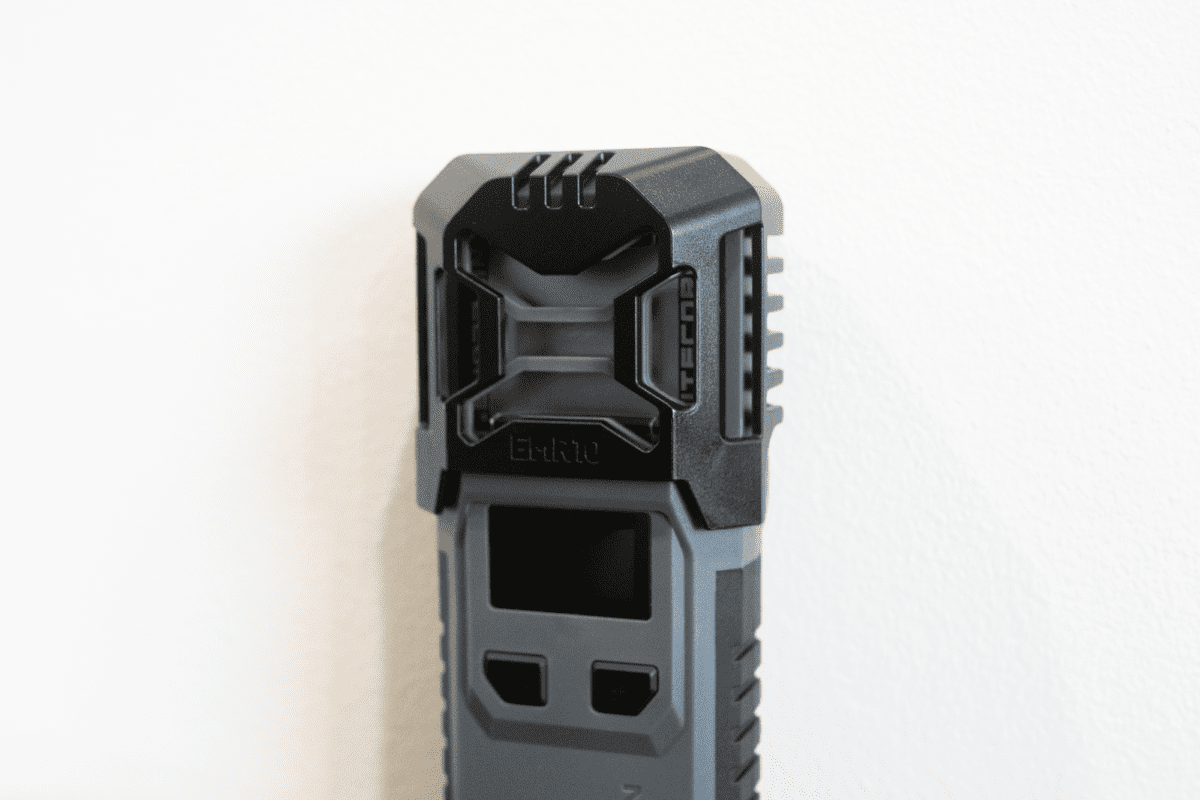 Like this review? See all of my in-depth reviews.
Also, consider supporting me by being a Patreon. Every cent given will go back into improving the content of this website.