This website is made possible by readers. I may earn a small commission when you buy through the links in this article at no extra cost to you. Learn more.
Details
Price $198 on outlier.nyc
Material Bombtwill (96% nylon, 4% elastane)
Fabric Weight 360 gsm
Overview
If you have been to this site before, Outlier should need no introduction. They are one of my favorite brands and definitely my favorite for clothing. They straddle the edge between high fashion and practical travel.
They are right up my alley in the intersection between form and function. The fact that most of their designs are minimalistic and do not have an ugly logo slapped on it fits my fashion philosophy perfectly. To some, they can be considered pricey but I find the prices justified based on my experiences with their design and durability.
It's been awhile since I wrote a review of an Outlier product. But when I saw the Bombdeux, I knew I had to.
While hot favorites like the Outlier Futuredarts or Outlier Slim Dungarees are my go-to for travel, hefty models like the Outlier Duckworks or Outlier Bombworks have my heart. And the Bombdeux looks like it belongs in this category.
However, since I have been spending more of my time in tropical countries like Singapore, Thailand, and Vietnam, I find it hard to justify wearing anything more than the Outlier New Way Shorts or Outlier Futurecargoshorts.
But the Bombdeux just entices me like no other have. Outlier has always been a wizard at writing product descriptions and calling it as the 21st-century jean as got this ex-denimhead's attention (Check out my visit to denim street in Japan). It reminded me of the now-discontinued End of Worlds.
It looks like a pair of pants with the ruggedness to take you through experiences and resulting patina will log them as memories. I do have a multi-climate spanning trip coming up so I will be putting it to a test to see how it fares in various weather condition.
Style
Outlier is, by no means, a "safe" brand. They have been known to challenge norms through design and materials. These "out-there" designs are usually released as experiments, limited runs that test the demand. The ones that make it, graduate into regular offerings, while some, becomes part of their archive.
The Bombdeux was one of those experiments, number 342 to be exact, which made it into a regular offering. But I didn't think it needed an experiment in the first place. Who'd known that denim-like pants with technical properties that make it more durable, lightweight, and breathable would be a hit.
The Bombdeux has all the makings to be one of the Outlier's greats. Hardcore, bombproof, boxy, were some of the terms Outlier used to describe it. The style, simply put, resembles a pair of jeans with a straight leg cut; with the silhouette of classic workwear pants.
But no one likes ads, so I got rid of them. If my articles helped you, I ask for your support so I can continue to provide unbiased reviews and recommendations. Every cent donated through Patreon will go into improving the quality of this site.
Due to the boxy fit and rugged material, I would say it is not suitable for any occasion that is too formal. Although, it would probably pass for a business casual event.
The Bombdeux comes in four colorways and I got the black. This was the only choice for me since I began wearing only black for a few years now. The stitches and button are flushed in black which adds to the minimalistic design.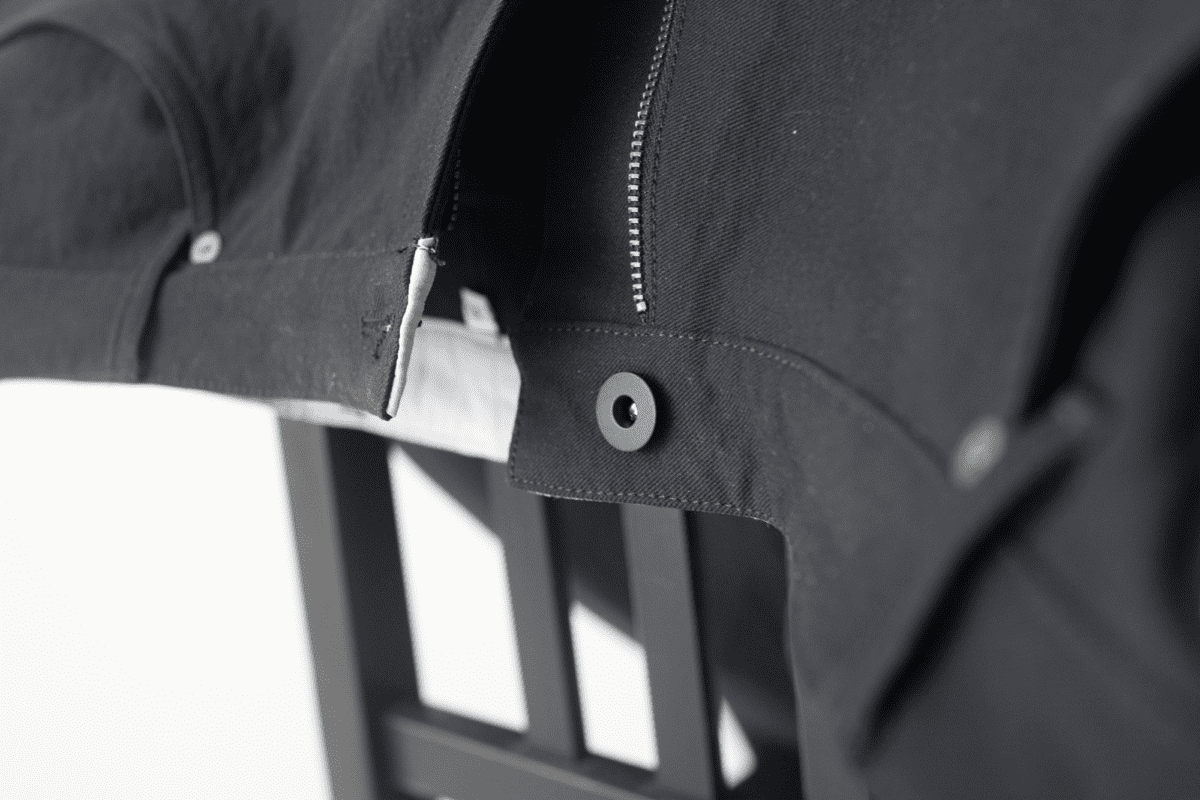 The rivets along the pockets, while brushed for a matte look, are unfortunately in a lighter tint which stands out a little.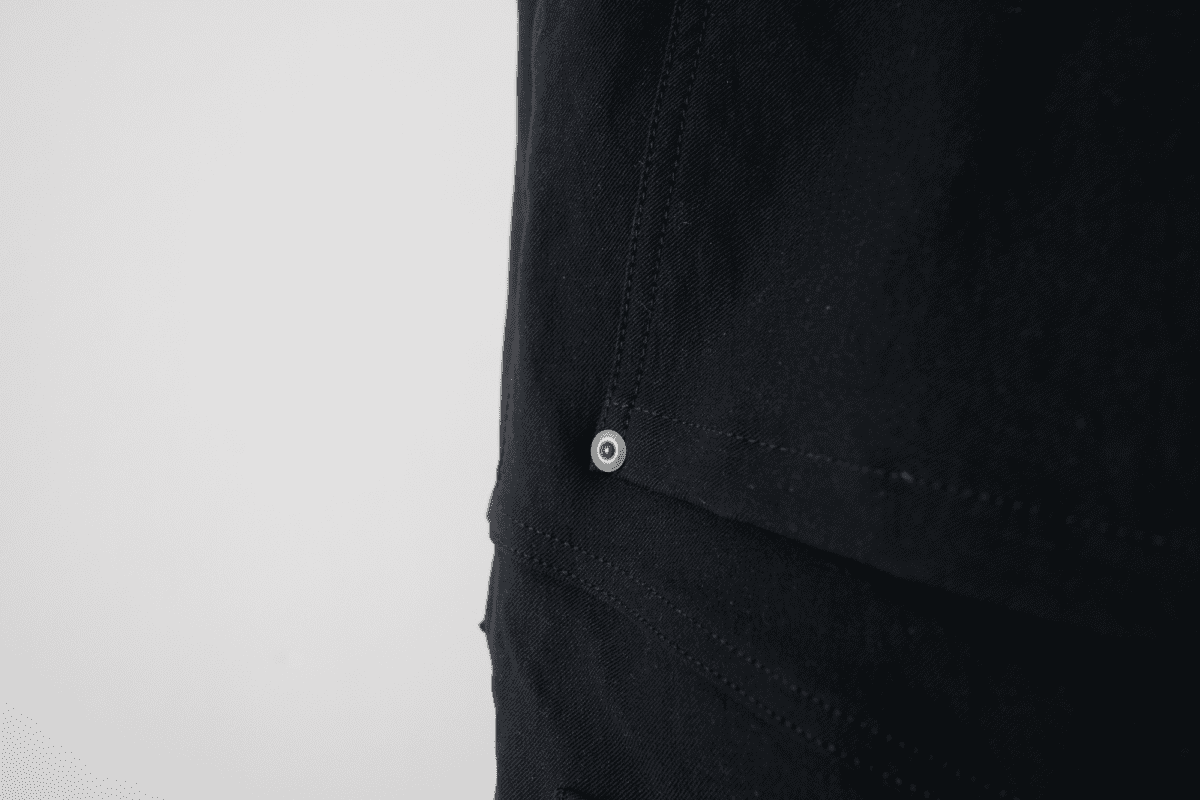 Fit
My weight has been yoyo-ing a little over the year so the reference might not be useful. But, at 6 feet and 209 lbs, I went for size 35. I vary between size 33 to 36 for Outlier pants, depending on the amount of stretch.
I decided to go for a 35, based on my previous experience with the Outlier Bombtwill. While the fabric does have some stretch, it's nominal. It has similar or slightly less stretch to Uniqlo's stretch denim. Size 35 rests on my hips nicely, giving a DGAF look.
Size 34 might be better if I wanted to wear it snugly on the waist, but I was happy with the 35 given how unpredictable my waistline has been. I always err on the side of sizing up since it can be rectified by a belt but you're pretty much fucked if it is too small.
The pants didn't look over baggy, which can sometimes be worrying with boxy fits.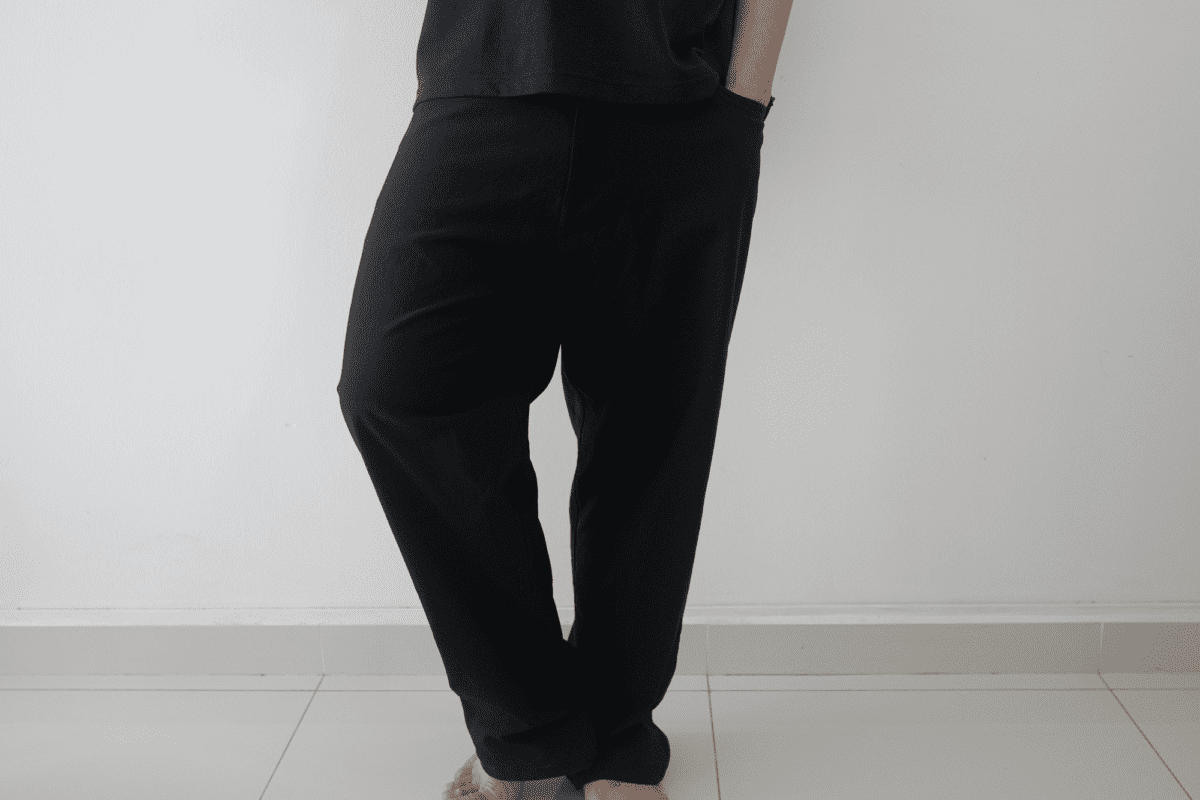 In my experience with pants like the Outlier Bombworks or Outlier Bombpaints, the waist do loosen with wear by about half a size, so the 34 would have worked well too if I wanted to factor that in.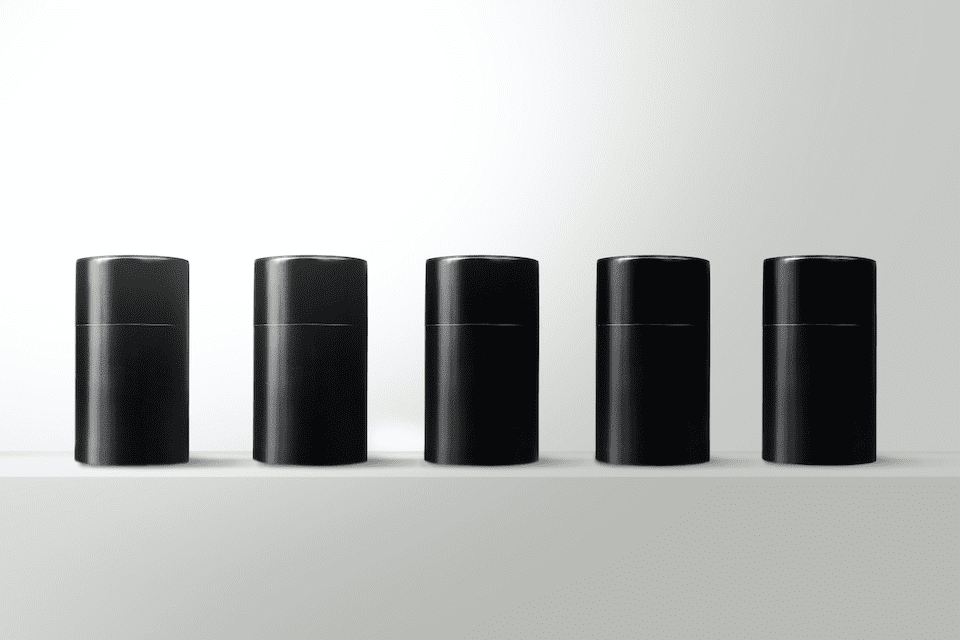 I found a 100 year old company that would create these heirloom quality canisters for me. They are handmade and will keep your tea leaves, coffee beans or anything that you need dry for years to come.
or read review
Material
The material the Bombdeux used, evident by the name, is Bombtwill.
Outlier recognizes the potential of this material and has been introducing more products featuring it. I've had the opportunity to test it on some of the favorite pieces, like the Outlier Bombpaints and Outlier Bomb Dungarees.
Bombtwill remains my preferred material for the cooler seasons, offering an ideal balance between durability and weight. I've found that Duckcloth can be excessively thick and requires a prolonged break-in period, making it less comfortable initially.
The design intention for Bombtwill was to create a sturdier variant of Strongtwill, which is prominently featured in items like the Outlier Strong Dungarees and Outlier Strongdarts. Bombtwill utilizes a thicker, more elastic version of the fabric used in Strongtwill to enhance its toughness and density, resulting in a fabric weight of 360gsm, compared to Strongtwill's 300gsm.
For those who own Strong Dungarees, it's easy to envision Bombtwill as slightly thicker with increased structural integrity. Although the elastane content remains the same at 4%, the additional rigidity naturally limits ease of movement compared to the Strong Dungarees.
Similar to most Outlier pants, the Bomb Dungarees are treated with Zelan R3 DWR. This treatment represents a groundbreaking development, being the first renewably sourced, non-fluorinated repellent finish, offering up to three times the durability of original non-fluorinated repellents.
In my experience, the DWR on Outlier pants maintains its effectiveness for an extended period, though over time, it will require recoating, which products like Nikwax Waterproofing can help with.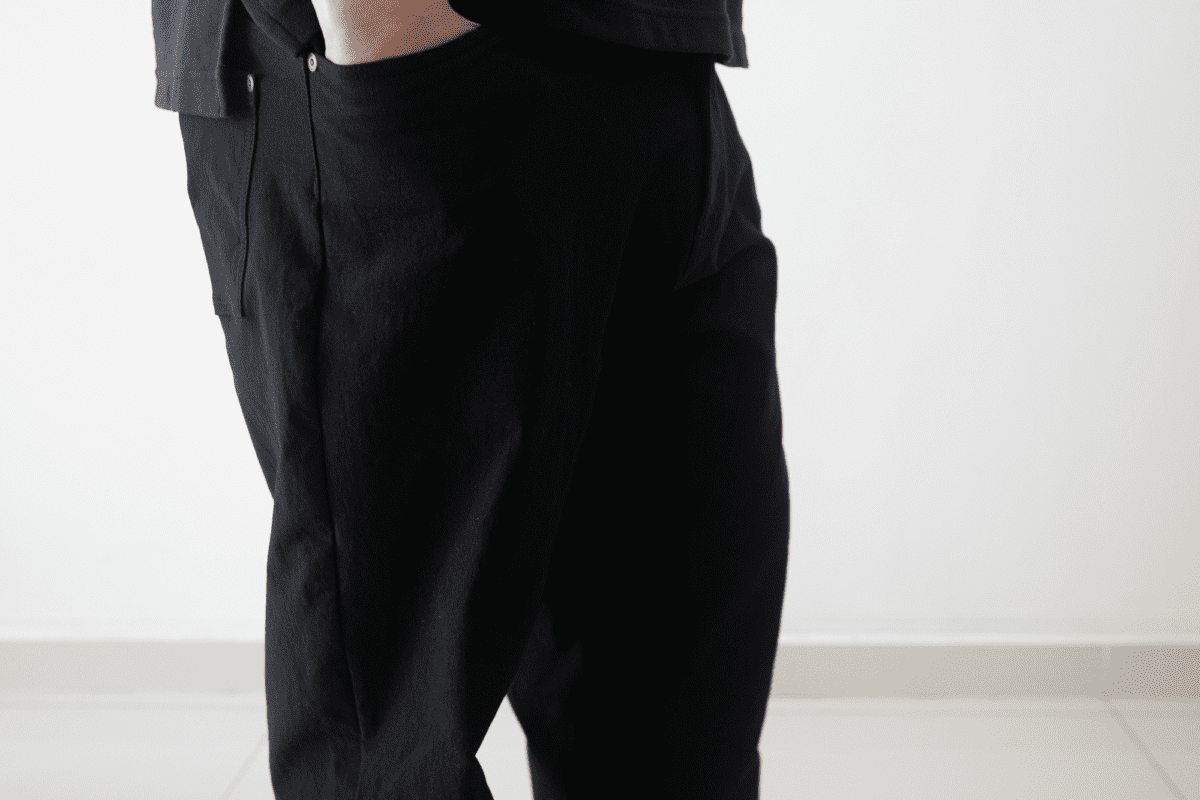 Usage
I agree with Outlier's characterization that it is like a lighter, more breathable denim.
Unlike some of Outlier's technical pants, these doesn't have that much in the way of technical benefits that you might expect for travel. It does have extreme durability that "travel" pants do not have. You can probably traverse all sorts of terrains across continents on this one pair.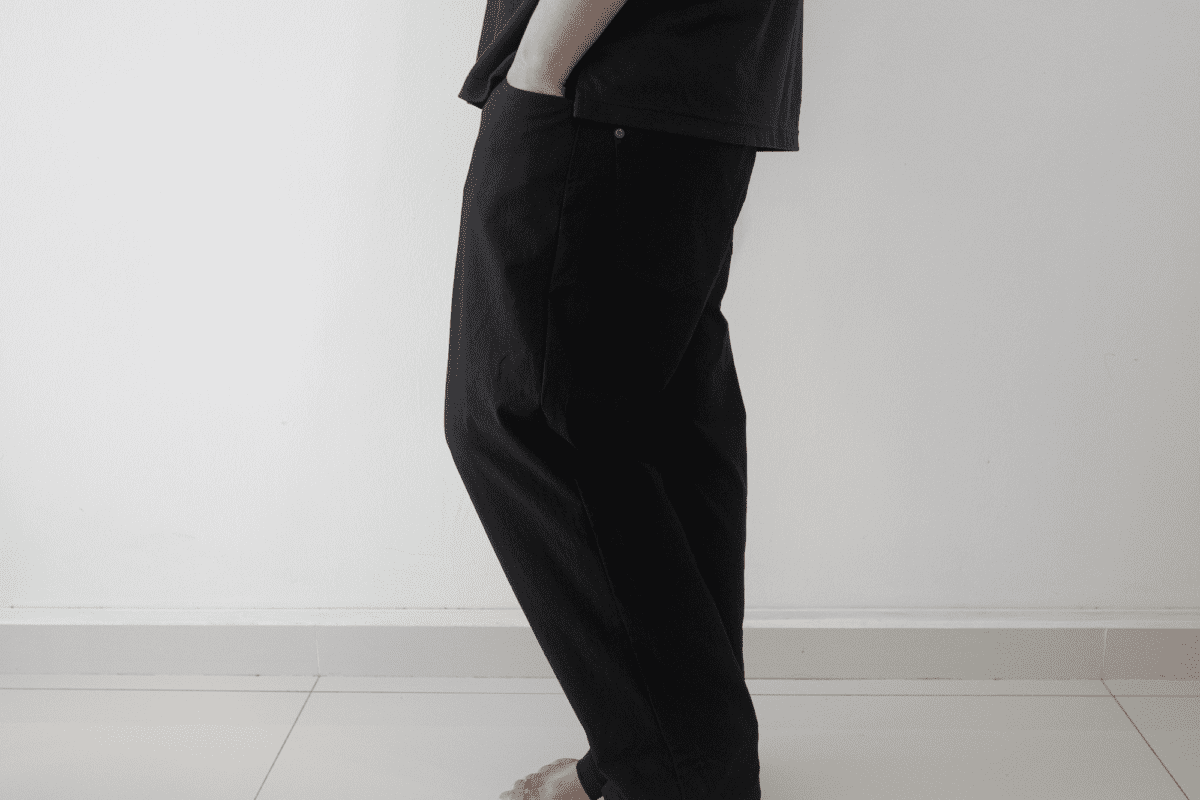 While it certainly feels more breathable than denim, I would not recommend it as an all-seasons pants. It will be, at best, bearable in tropical humid countries. You should consider something lighter like the Outlier Injected Linen Pants or Outlier F.Cloth Yes Pants, or more versatile ones, like the Outlier Slim Dungarees for summer.
A nice detail is how the coin pocket, the small pocket within the pocket on the wearer's right, is angled for easy access. I usually have my lip moisturizer in these, and I can tell you angled pockets are quite the bomb 😉.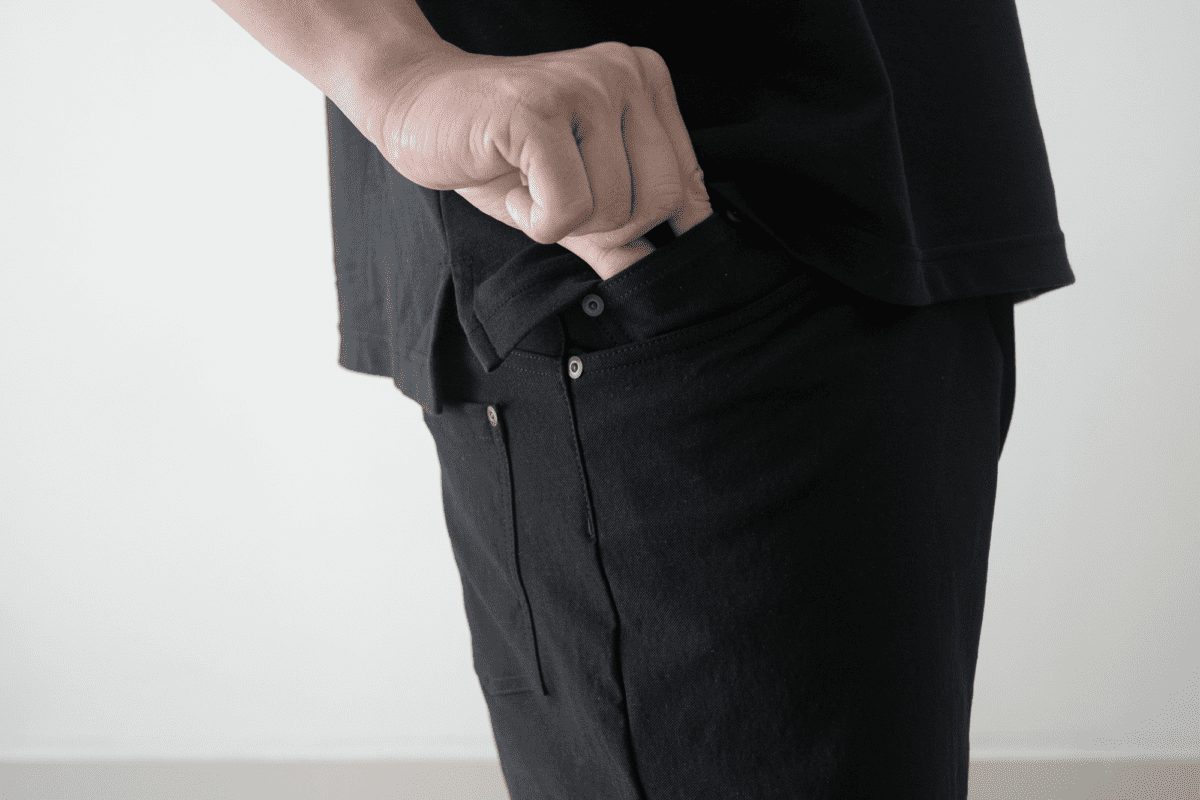 Conclusion
The Bombdeux is for those who want to graduate from regular denim. It is a tweak to the much loved Outlier Bombworks in a five-pocket style. At a $198 price point, I consider it a steal and those who have been looking at Japanese raw denim enough would probably agree.
Want a pair of pants you can wear for the rest of your life? This is it.
Like this review? See all of my in-depth reviews.
Also, consider supporting me by being a Patreon. Every cent given will go back into improving the content of this website.