This website is made possible by readers. I may earn a small commission when you buy through the links in this article at no extra cost to you. Learn more.
Details
Price $175 on aersf.com
Dimensions 20.5″ (h) x 11.75″ (w) x 8″ (d) / 52 (h) x 30 (w) x 20 (d) cm
Capacity 21L
Weight 2.9 lbs / 1.31 kg
Overview
As a backpack enthusiast and an obsessive bag hoarder, you really start to gravitate towards certain brands once you've tried enough of them. Most of these brands are very consistent once they've nailed down the winning formula. Once you've gotten a taste of the right flavor for you, they've got you addicted like crack.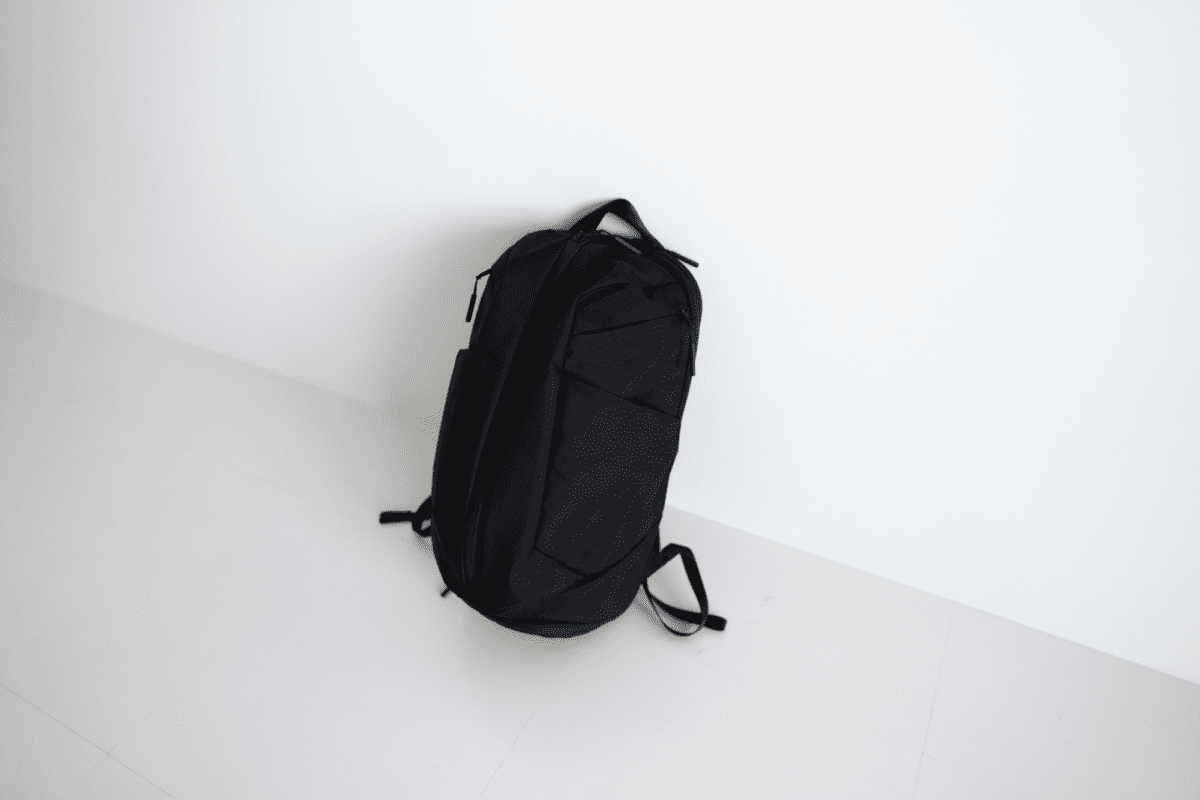 Aer is my choice of poison. Quality choice of materials and superior craft are the fuel to my Aer obsession. The accelerant, however, comes from the distinct SF-style design that propelled Aer to my number one favorite brand for design, right up there with Outlier for clothing.
Aer applied the formula to various bags for all sorts of use cases, like the recently-reviewed Aer Gym Tote. The Duffel Pack is designed as a hybrid for the gym and the office. As a remote worker who's too frugal for a gym membership, I neither go to the office nor the gym. However, heading for a workout at the park and then the cafe for some review-writing isn't too different.
Can a backpack really be perfect for both the office and the gym? For the office, a professional-looking pack that can organize your electronics adequately is a must. At the same time, can such a pack have the capacity for everything you need at the gym? I'm skeptical, but if Aer thinks it can achieve it, I have to see for myself.
There are three iterations of the Duffel Pack to date, and this review is for the Duffel Pack 3.
Style
There is little that needs to be said when it comes to Aer's design. Aer's products are beautiful and distinctively Aer. The bold, minimalist design is consistent across Aer's product line, and the Duffel Pack is no different.
Relative to Aer's other backpacks, the Duffel Pack is more garish, denoted by the massive zipper that goes vertically across the front of the pack. The water bottle slot and side quick-access pockets form lines that make it looks even more unique and give it a futuristic, symmetrical design.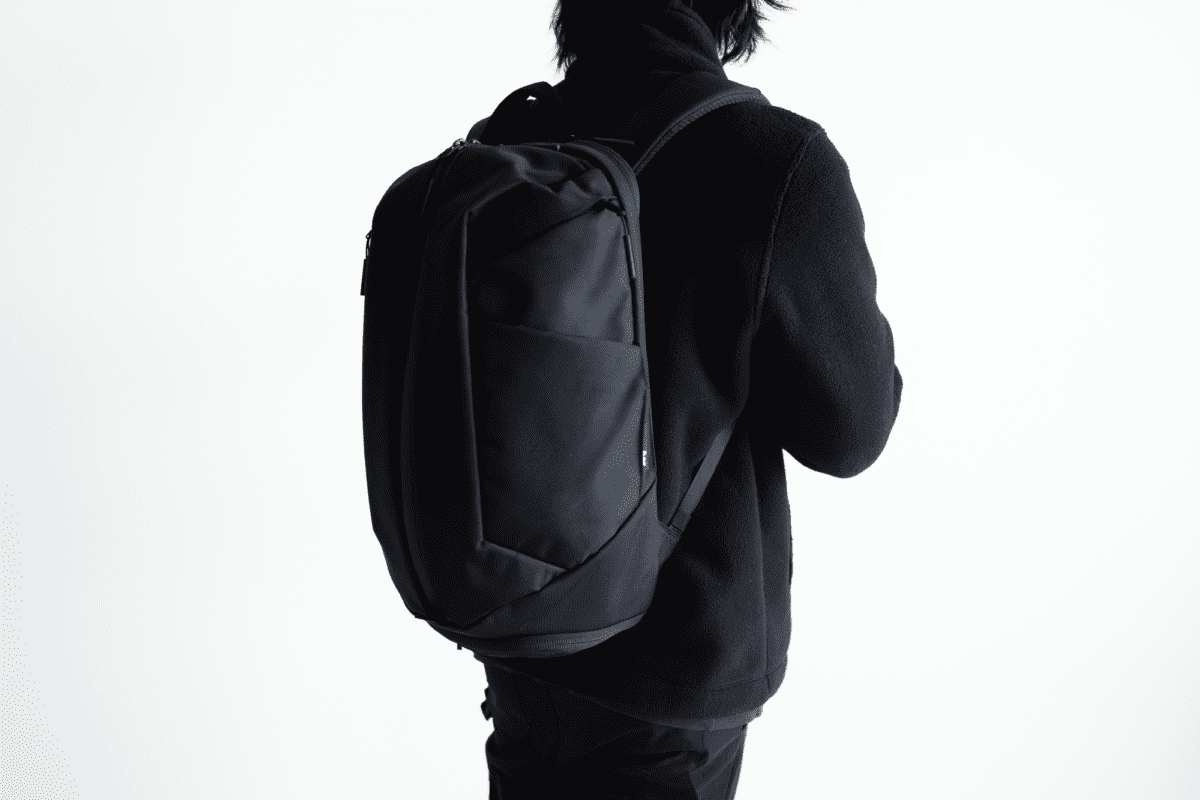 The cinching on the sides helps keep the pack in shape, fully packed or not. Without the cinching, the pack can look deflated and unsightly like what happens on an under-packed TOM BIHN Techonaut.
To hold all your gym stuff, the side profile of the Duffel Pack can be a little large, which gives it a turtle shell silhouette that some might dislike. Being used to "turtleshell-style" bags like the Tortuga Outbreaker, I don't have much problems with it.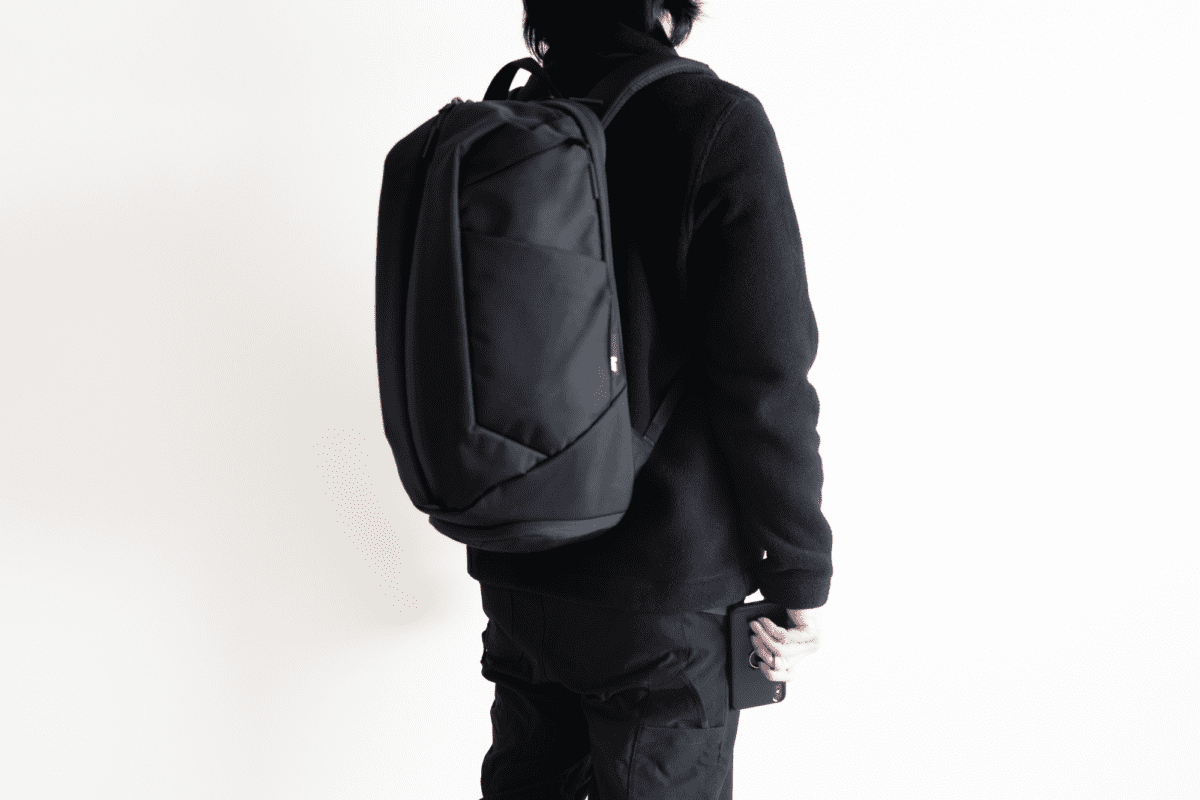 These design features are brought together with a consistent color palette and elevated by the ballistic nylon exterior.
But no one likes ads, so I got rid of them. If my articles helped you, I ask for your support so I can continue to provide unbiased reviews and recommendations. Every cent donated through Patreon will go into improving the quality of this site.
The Duffel Pack comes in three colors, black, olive, and gray. It's only with the black version that you will get the consistent color throughout the pack. The zippers, hardware, handles, and straps are black on the olive and gray. While the color combination doesn't look half-bad, it loses the minimalist, clean look that I love Aer for.
While the shape of the Duffel Pack might not be as sleek as other Aer backpacks, like the Aer City Pack, it is, without a doubt, an Aer-esque piece that will satisfy the most hardcore Aer cultist.
Material
Most backpacks brands will have that a few materials that they work with. From design consistency to ease of manufacturing to costs, there are many reasons why brands do so. Aer does this with ballistic nylon. While they offer an X-Pac version for some of their products, the Duffel Pack utilizes the 1680D Cordura ballistic nylon exterior.
I've extensively used ballistic nylon, mostly with TOM BIHN and Aer's bags. These are durable as hell. I've never worn through ballistic nylon in all my years of travel. It is, after all, designed to withstand shrapnels from ballistics.
Since this is a gym bag, you are going to be packing in and out multiple times a week. Aer has a stellar reputation when it comes to quality construction but that quality is so much more important in a gym bag.
If you want to know more about ballistic nylon, you can read this unnecessarily long guide I wrote about it.
The zippers are the industry-standard YKK zippers from Japan. The zipper tabs on the two-side quick-access pocket zippers are smaller than those on the main and laptop compartment zippers. The zipper tab on the top quick-access pocket is the smallest and most stealthy-looking one.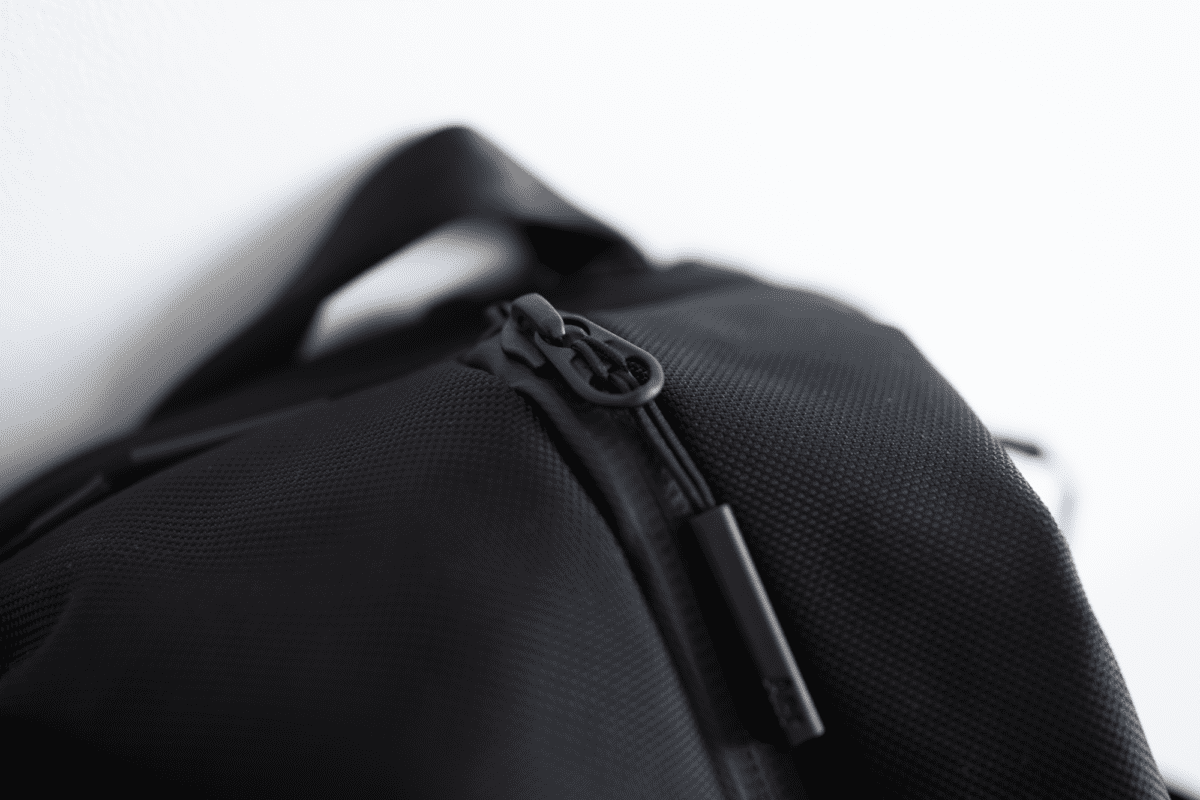 To fight off gym odors, the interior lining has been treated with an antimicrobial coating. I usually put any sweaty clothes into a plastic bag and double tie it to prevent any odor from permeating through the interior, but it certainly doesn't hurt to have the coating.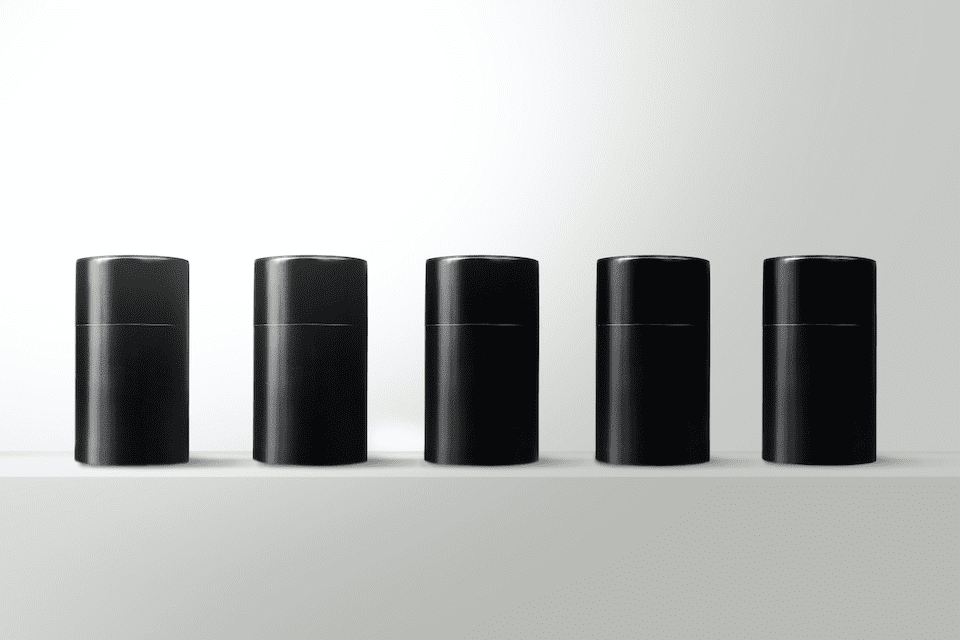 I found a 100 year old company that would create these heirloom quality canisters for me. They are handmade and will keep your tea leaves, coffee beans or anything that you need dry for years to come.
or read review
Usage
As expected of Aer, the Duffel Pack comes with thoughtful organization the considers the two uses. The organization consists of
External water bottle pockets
Shoe compartment
Main compartment
Quick-access top pocket
Laptop compartment
Laptop Compartment
The laptop compartment has zippers that go almost all the way down on the wearer's right, but because of the handle in the way, it doesn't on the left. Knowing which side of the bag you can access your laptop from isn't intuitive since you'll just plop it down at a cafe. I'll usually just access it from the top like I've done a million times on other backpacks.
On one side of the interior, there are two slots. The higher, padded slot is for your laptop. Only one of the sides (the black side) is lined with a fleece-like material to protect your screens from scratches. The slot is suspended about two inches so your laptop doesn't receive any impact when you slam your bag down on the ground. However, it's not suspended on the sides. There isn't any padding on the sides but the material is thicker with the seams, so I assume those provide enough protection.
The slot on it, a shorter one, looks to be for a tablet or documents.
On the opposite side, there is a slot on the top that would be great for your laptop accessories. On the slot, there is a zippered mesh pocket that looks great for cables. Below those slots, are two evenly-sized slots that take up the entire width of the interior.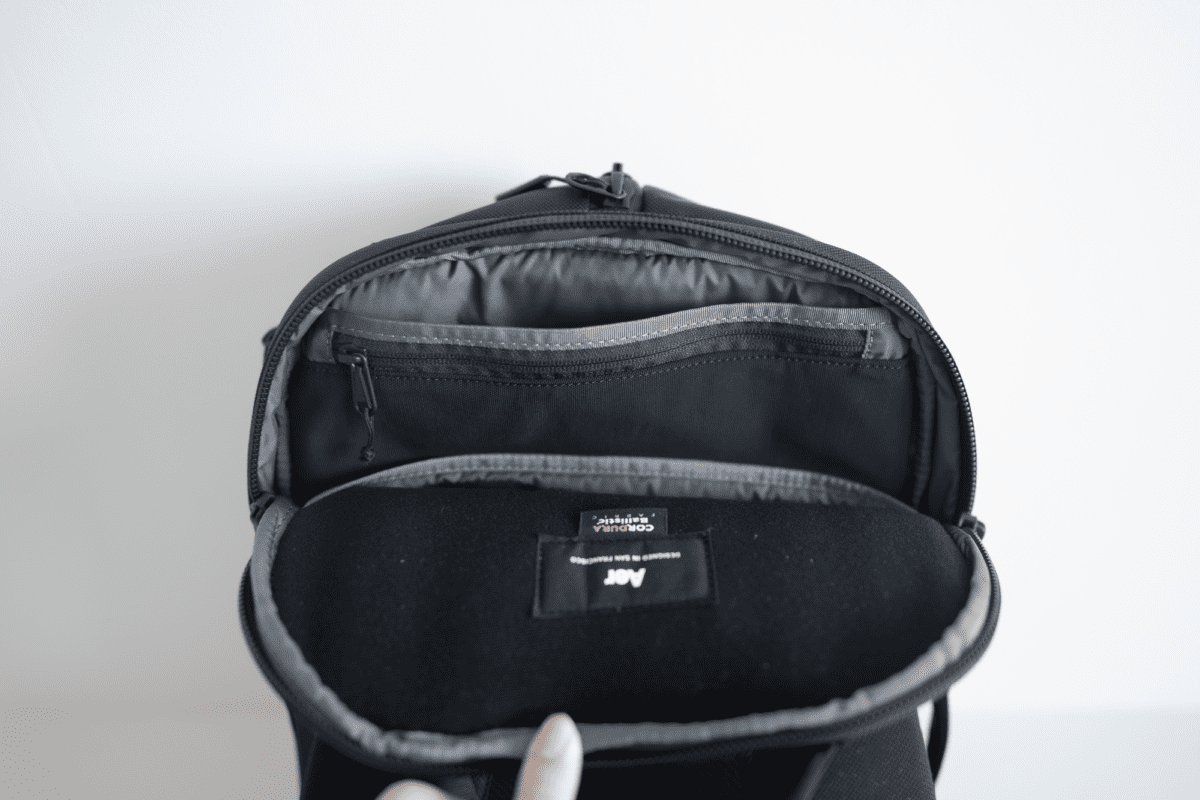 If you switch bags often like I do, you'll probably be better off with a separate pouch for your accessories. Recently, I've been using the Aer Slim Pouch for this purpose.
Main Compartment
The unique zipper position of the main compartment is one of contention.
Don't get me wrong. I like how the zipper opens all the way down, and you get a glimpse of all the contents. A clamshell can do that, but you need two times the floor space if you want to lay it flat. I often have it flat and unzipped so I can fish out whatever I need easily.
The problem is that you can't access your laptop without zipping up this compartment first since its contents will spill out. While the ballistic nylon does give the pack enough structure so that larger items won't spill out when it's upright and unzipped, it can be risky to rely on that.
The main compartment's capacity can be deceiving. The shoe and quick-access pockets make use of the same space. Even without filling those pockets up, the main compartment feels like it holds less than it can.
I suspect Aer is balancing the capacity with size so that it won't look out of place after your workout. It'll look like a travel pack if it's any bigger, but at the same time, it's just too small for gym and work stuff, assuming you are not a minimalist in either aspect.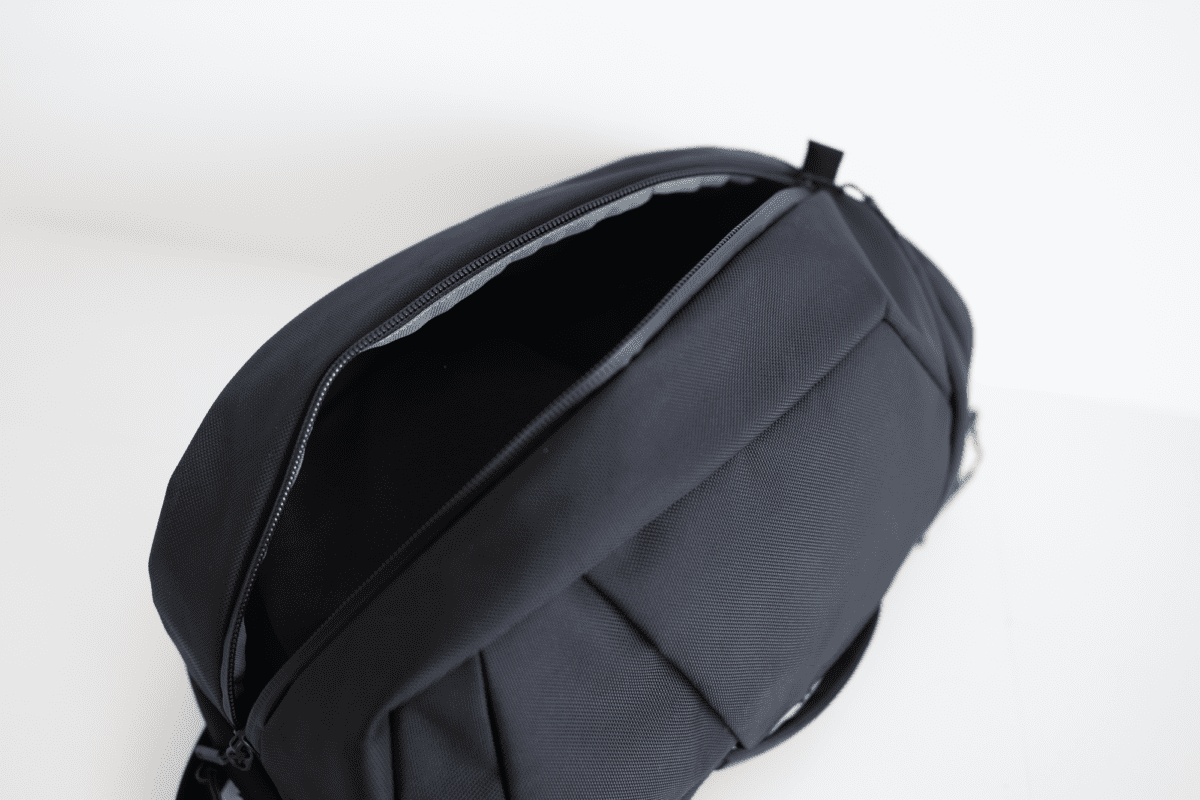 I thought it would be easy to fish stuff out since the zipper opens all the way, but it really doesn't offer the accessibility like a clamshell opening. You would still have to dig through your stuff and risk pulling out other stuff along with the item you wanted.
Quick Access Pockets
There are three quick-access pockets. Each of the pockets has about the same capacity.
One sits on the top sits close to the top of the main compartment's zipper. This compartment is padded and lined with a felt-like material. Since the pocket is right next to the laptop compartment, the padding of the laptop compartment offers another layer of padding to this quick-access pocket. I usually have my Apple AirPods Pro in here.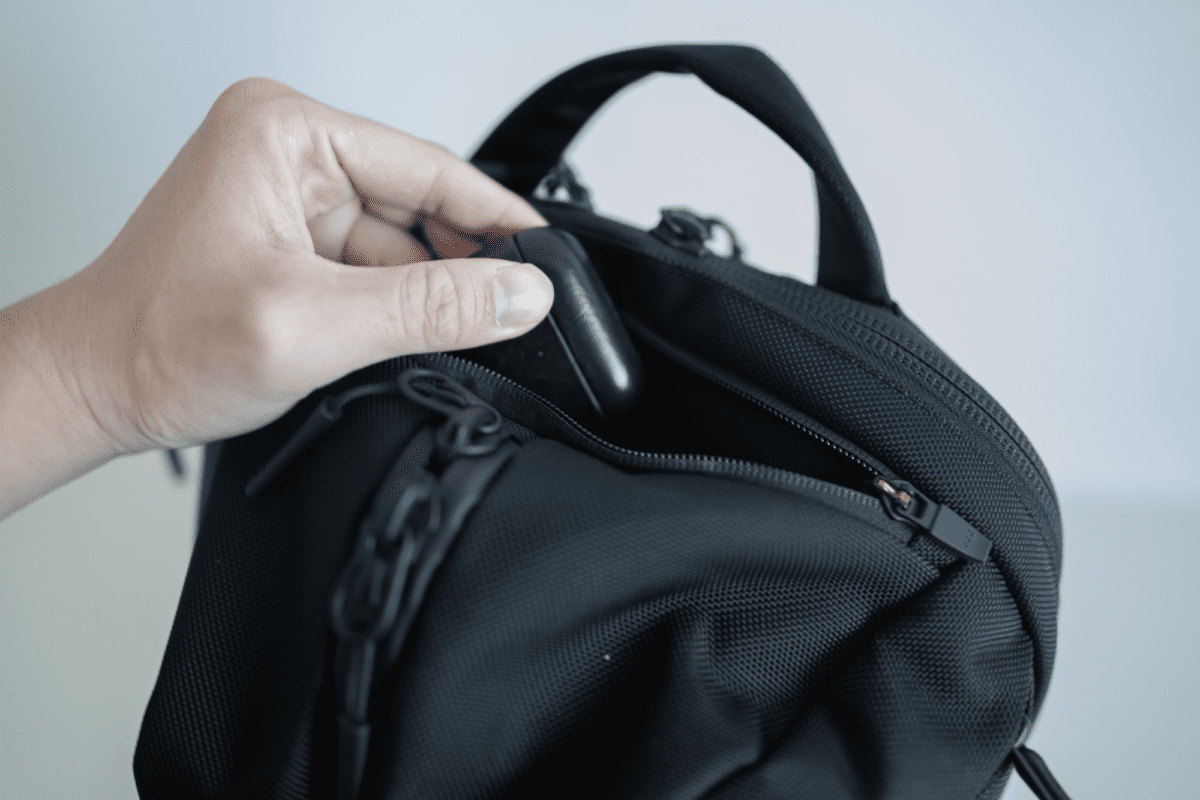 The other two are above each of the water bottle slots and exactly identical to each other. They do not have any padding. The one on the wearer's left comes with a non-detachable key loop.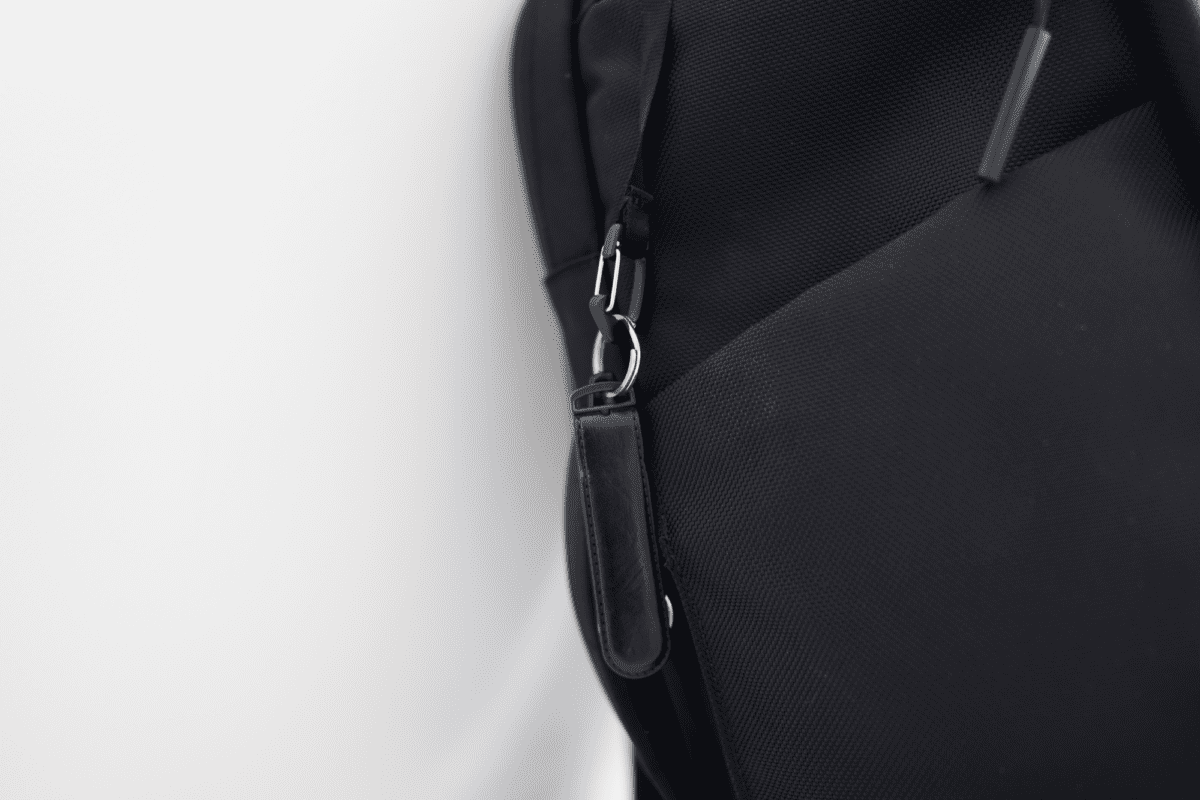 Water Bottle Pocket
There is not one but two water bottle slots. I suspect Aer designed it with two to keep it looking symmetrical. I actually use both, one for an umbrella and the other for a water bottle. This pocket is designed for water-chugging gym-goers and hydro homies and can easily fit a 1-liter Nalgene bottle.
But this is a double-edged sword as it's a little large for my Stanley Travel Mug. The bottle would easily slide out at the wrong angle. I had placed my pack on the rack that Japanese trains have, and my bottle came crashing down when I was retrieving the pack. Thankfully, it didn't hit anyone. The indestructible Stanley Travel Mug would certainly do some damage.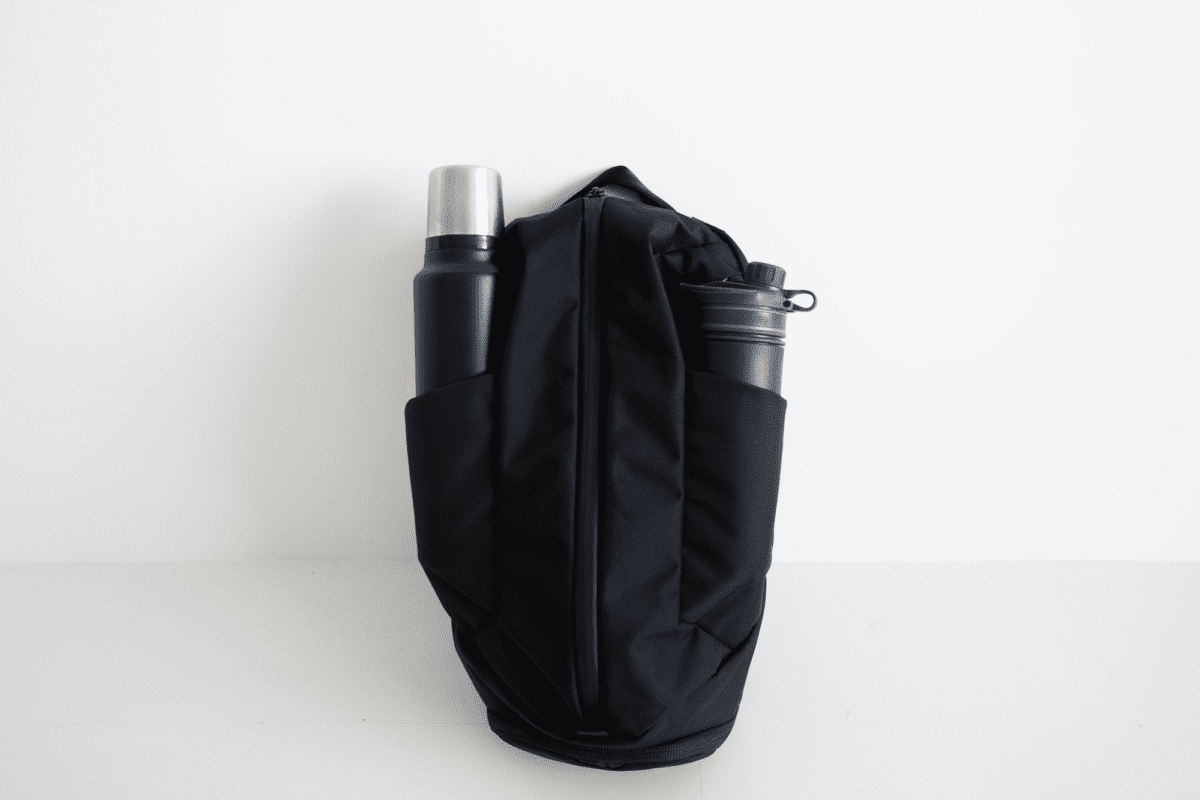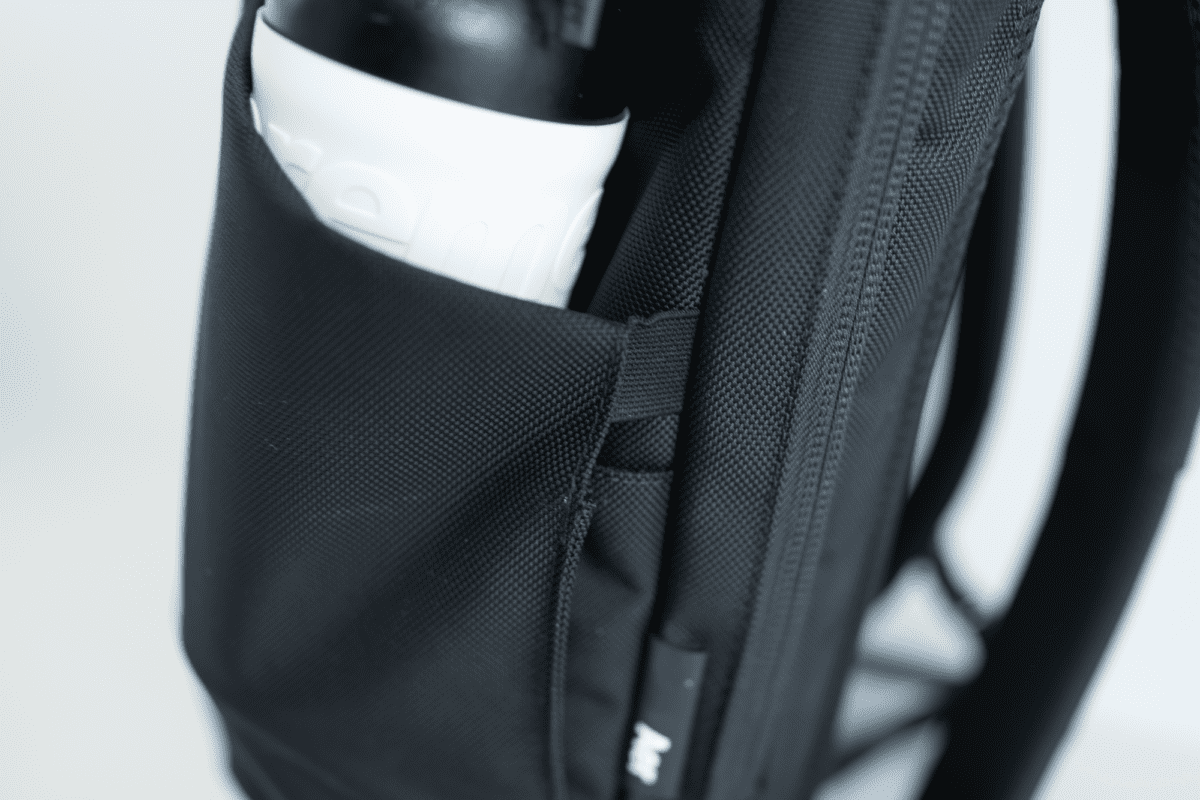 Shoe Pocket
This pocket is meant to separate your shoes from the rest of the contents. It can be accessed from the bottom where the zippers go around three sides, allowing you to easily put your shoes in. However, you would only be able to put your shoes in if the main compartment is not fully stuffed.
Depending on how you arrange the main compartment's contents, you can actually push your shoe through the main compartment which is great since it will be a hassle if you have to repack each time.
This pocket fits my US 10.5 running sneakers well and Aer has designed it to accomodate up to US 13 shoes. Just remember, the larger your shoes the lesser space you will have in the already-limited main compartment.
It has three little holes for airflow, although I am not sure it would help save the pocket from your stinky gym shoes.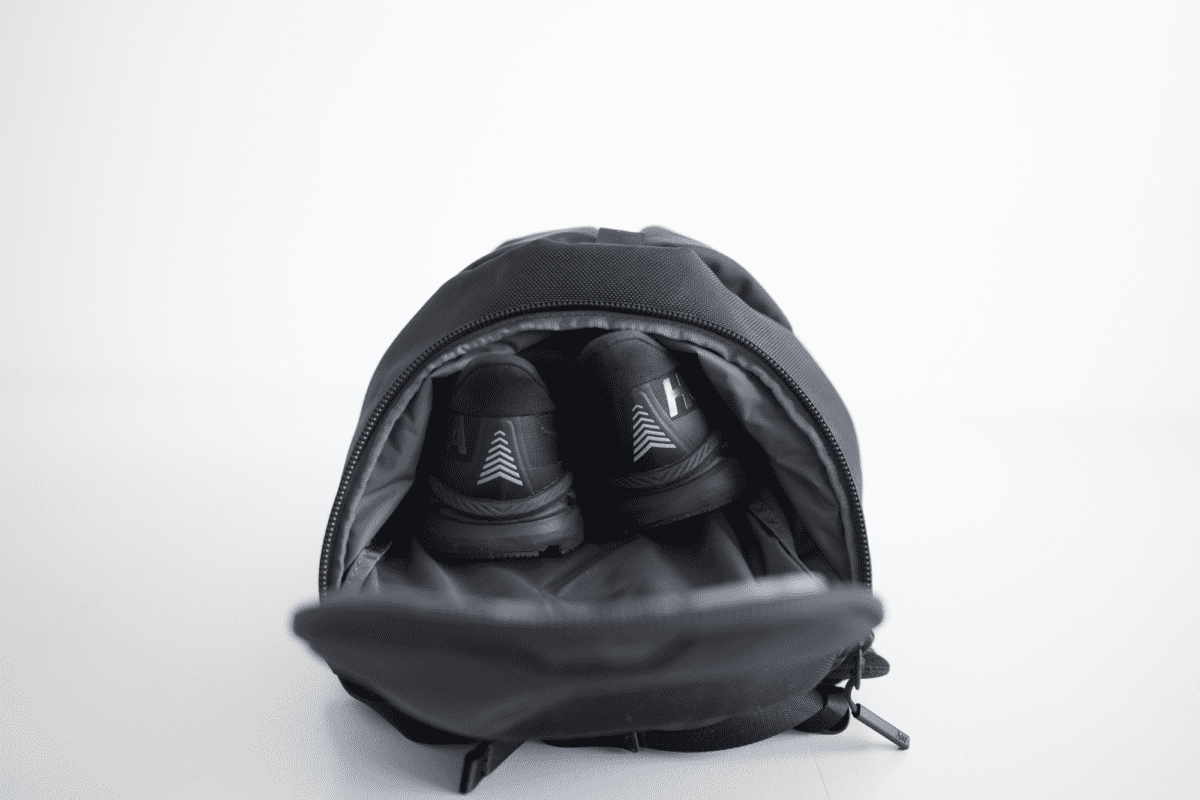 Harness System
The back panel is comfortable and the mesh provides adequate air ventilation.
Most modern backpacks have sternum straps that you can easily adjust. But at the same time, the straps can come off easily. This is how I lost one side from my Bellroy Classic Backpack Plus. But, not Aer's. The sternum straps are attached to straps that function as rails for the sternum straps to slide up and down on, allowing easy height adjustment that you can do on the move. While they can be detached, it takes a little work as there is only a small opening on the buckle for the strap to be removed.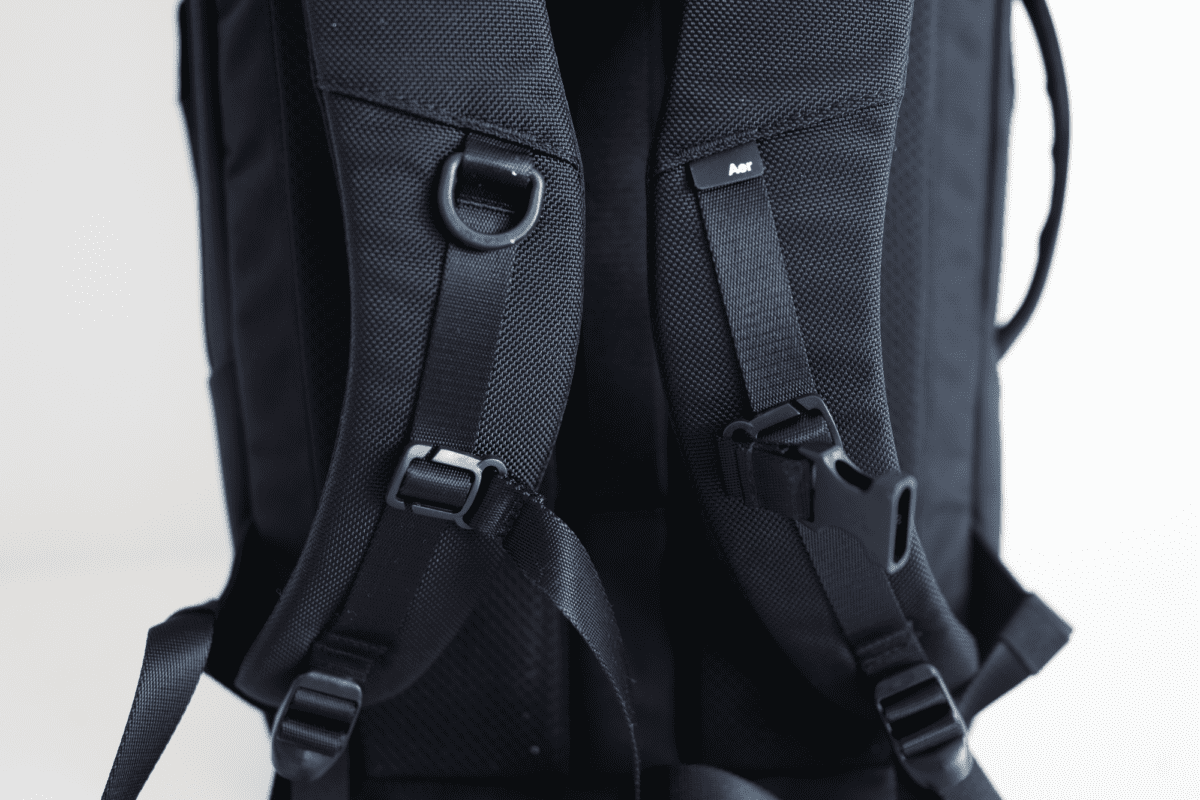 There are two handles, one on the top and one on the wearer's left. These are padded but not as soft as, say, the ones on the TOM BIHN Techonaut.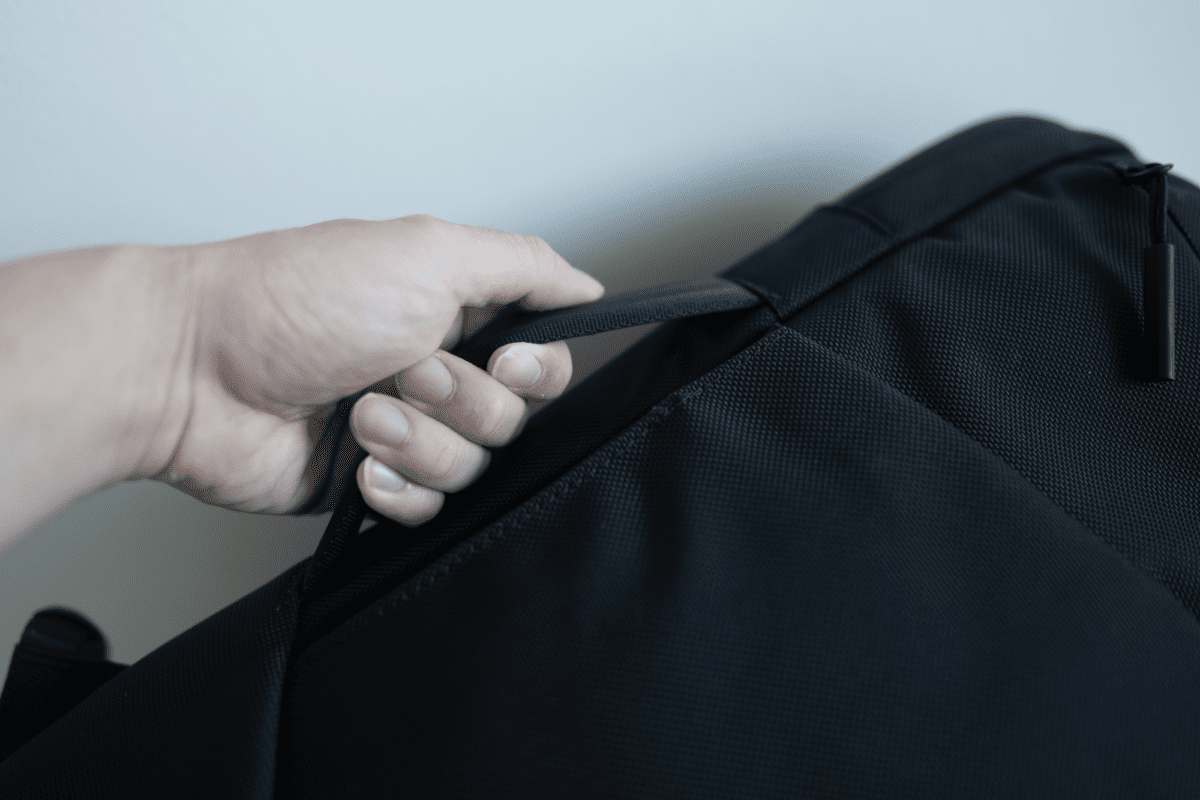 Others
Unlike Aer's other products, like the Aer Tech Pack, the Duffel Pack does not stand on its own. This isn't a big deal for me because the main compartment's zipper position has me laying it flat down most of the time anyway.
Aer Duffel Pack vs Fit Pack
You might have noticed that Aer offers a smaller version of this pack called the Fit Pack. It costs $40 less and offers 2.2 liters less capacity. It also took out the external water bottle slots and quick access pockets above them.
I find the Duffel Pack quite limited for what I need to carry, so I can't say I would personally consider the Fit Pack. The Fit Pack might be suitable for smaller frames or casual gym goers.
Conclusion
The Aer Duffel Pack comes with everything you love about Aer. Sleek design with quality construction and choice materials.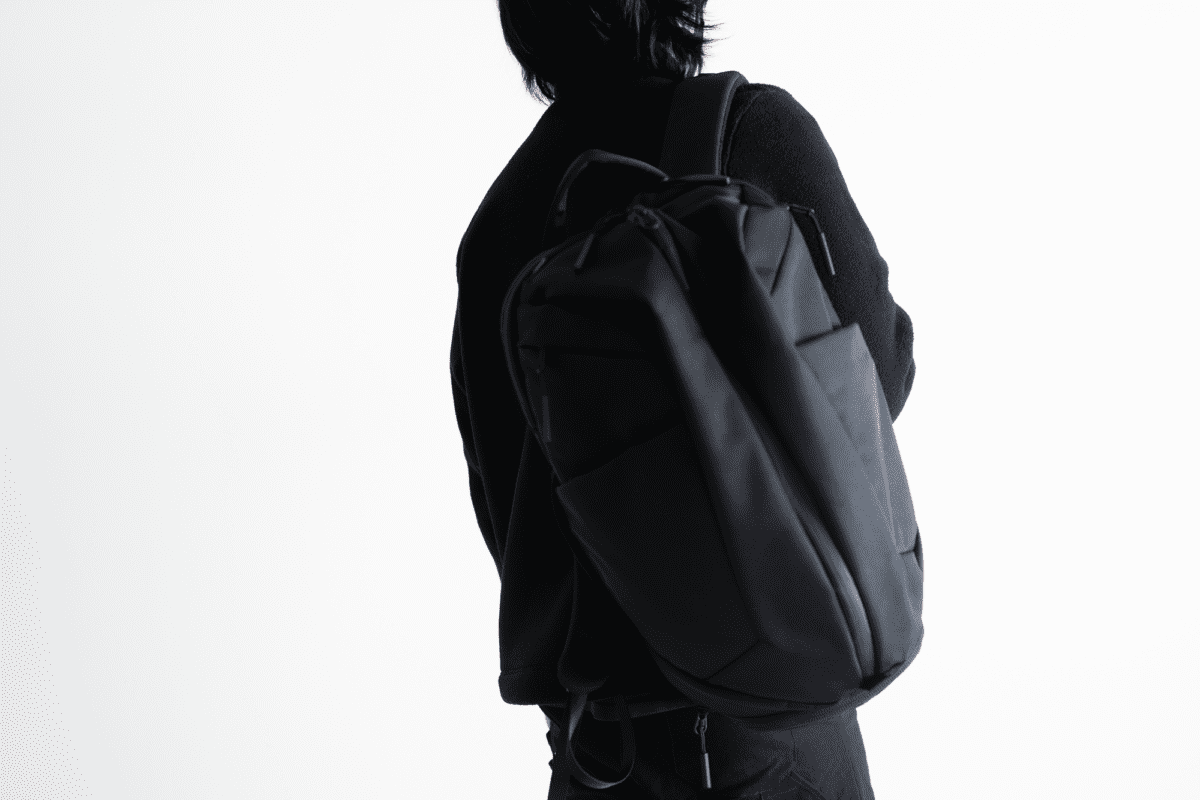 My biggest issue with the Aer Duffel Pack is the capacity. The quick-access and shoe compartment eat away at the already-limited main compartment. For serious gym-goers who bring along different types of equipment might find this backpack too small. Then again, these users should not be going for hybrid backpacks.
Additional Images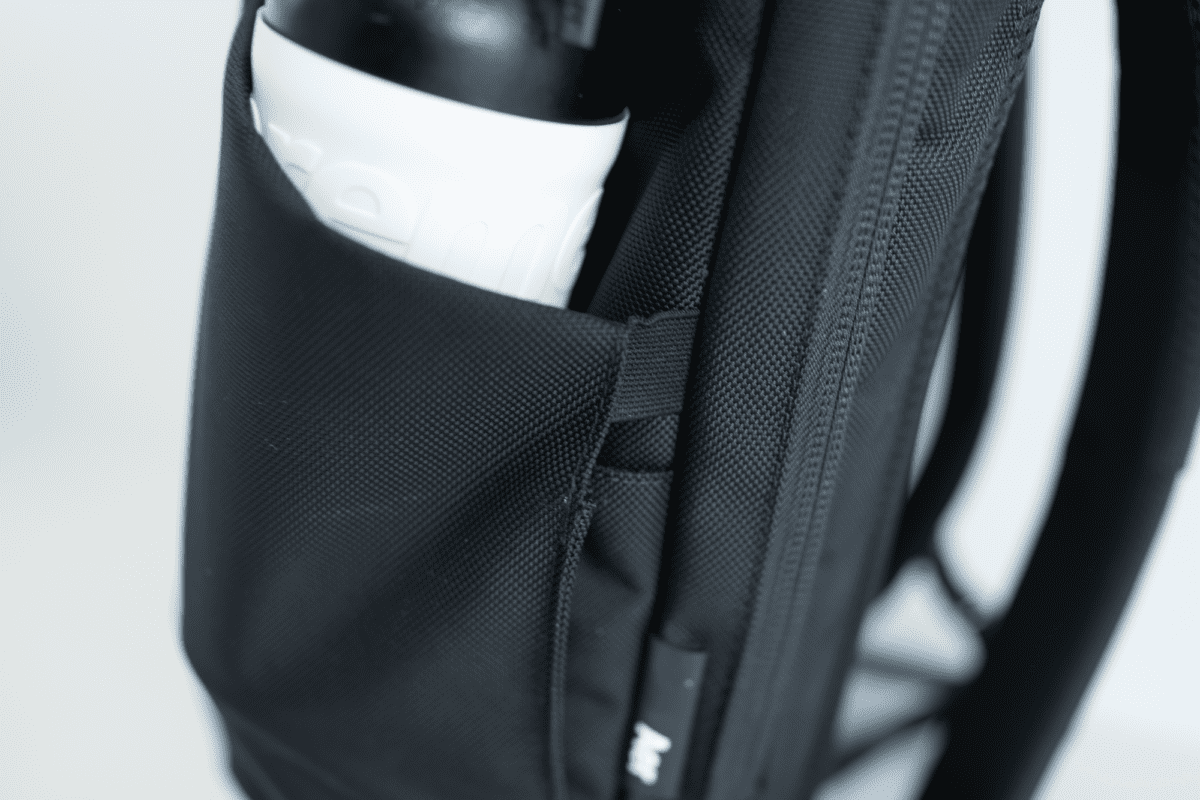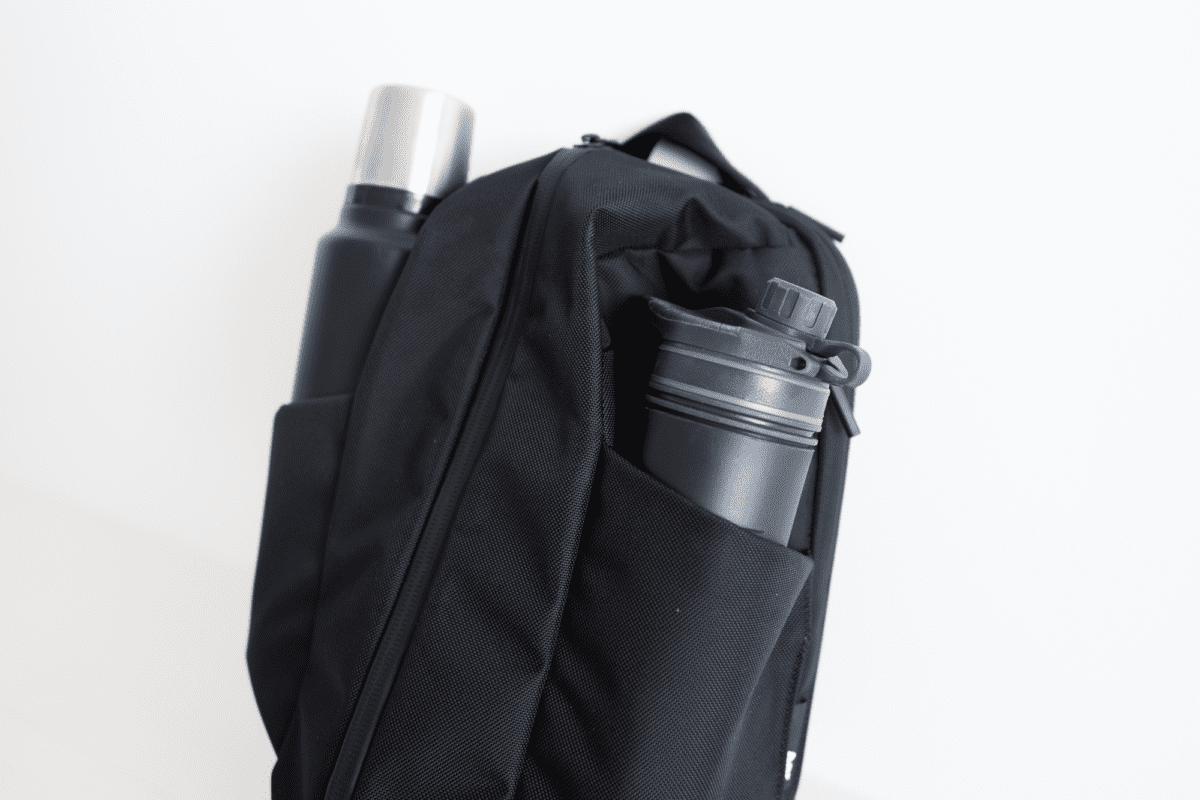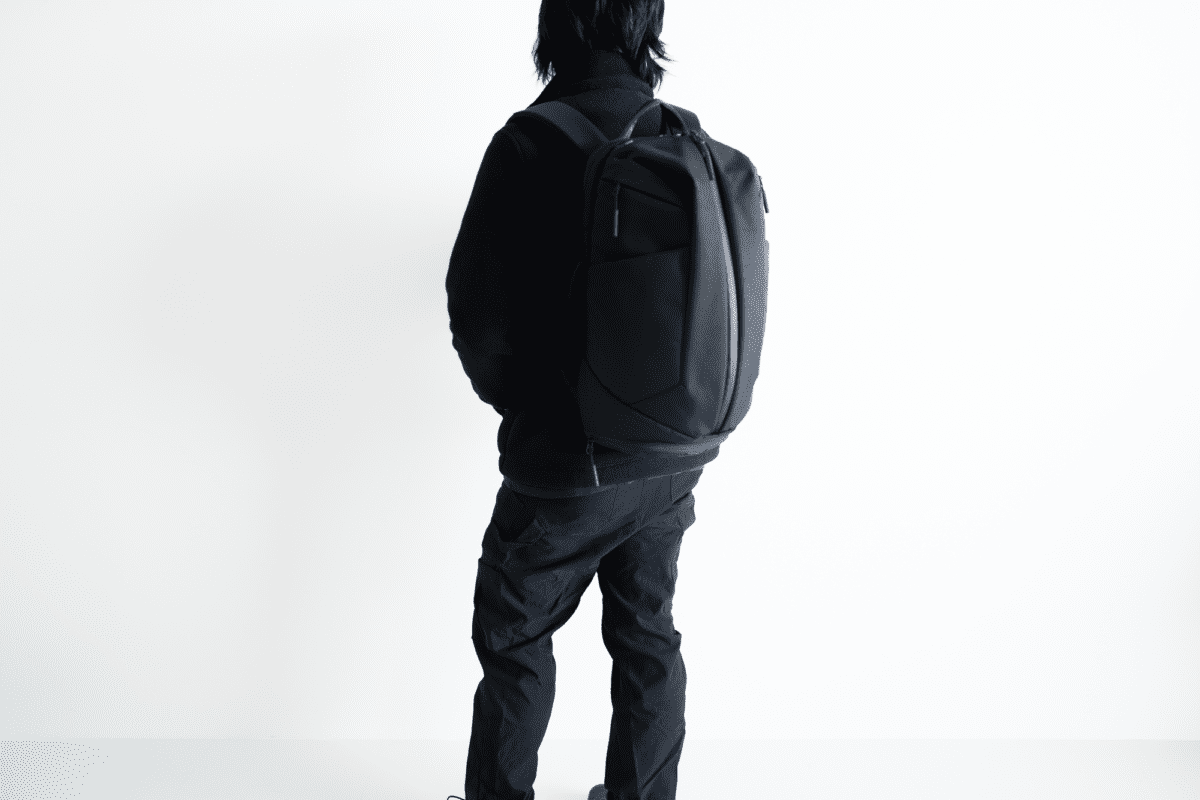 Like this review? See all of my in-depth reviews.
Also, consider supporting me by being a Patreon. Every cent given will go back into improving the content of this website.
Tagged aer backpack bag ballistic nylon review water-resistant