This website is made possible by readers. I may earn a small commission when you buy through the links in this article at no extra cost to you. Learn more.
While there are endless choices for credit cards, giving you all sorts of perks, from dining deals to airline miles, cashback is king for a financial minimalist like me. Credit card rewards in cashback ensure that you don't have to change your lifestyle to match the credit card when it should be the other way around.
What is credit card cashback?
Cashback refers to the percentage rebate used to offset your next credit card statement. Rebates can also sometimes come in points associated with credit cards. However, these points should let you offset credit card statements the same way.
Which is the credit card with the best cashback?
When researching for the best credit cards, I hate it when sites show me a list of options which I have to then compare and choose again. I'm not going to do that. Instead, I will be introducing the one credit card with the best cashback program, and then offer some other alternatives should you not like the best one for some reason.
Unlike some other benefits, cashback is easy to compare as the card with the highest cashback (with no weird restrictions) will be the best.
The UOB Absolute Cashback Card gives you 1.7% cashback with no minimum spend and no cap.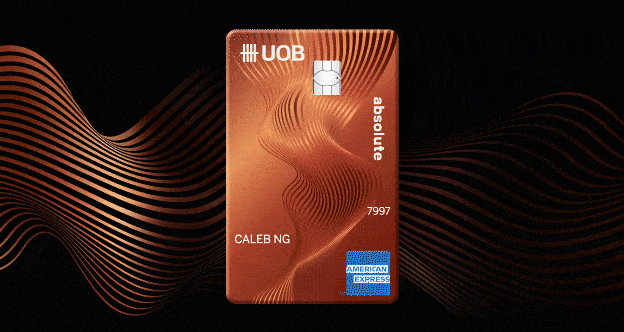 This is only one of the two cards I could find that offer "true" cashback. This means you get the 1.7% even if you use it to top-up e-wallets like Grab Pay. I will cover this more later to see why I won't even consider credit cards that do not offer this perk, which is most of them.
The second best credit card for cashback in Singapore is AMEX True Cashback Card
Based on pure cashback percentage, the AMEX True Cashback card is number two on my list with 1.5% cashback. Similar to UOB's offering, there is no minimum spend, no cap, and no spend exclusions, a.k.a true cashback.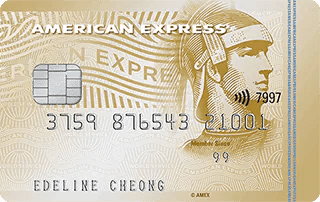 However, if you need it for just a short period, AMEX True Cashback Card offers a welcome bonus of 3% cashback on up to S$5,000 spend in the first 6 months, while UOB doesn't have any welcome bonuses related to cashback. Although, if you are as obsessive as I am, you'll probably get both.
The above two cards are best for cashback since they require no minimum spend, have no cap, and allow you to earn cashback through e-wallets top-up. Each has a reasonable $30,000 p.a. salary requirement.
How to get the most cashback?
While using the card gives you cashback, this is not the way to get the most cashback. Combining a few services will give you the ultimate cashback setup.
But no one likes ads, so I got rid of them. If my articles helped you, I ask for your support so I can continue to provide unbiased reviews and recommendations. Every cent donated through Patreon will go into improving the quality of this site.
Top up GrabPay with your cashback credit card
The beautiful thing about the "true cashback" credit cards is that topping up your e-wallets allows you to get the cashback. So you get Grab points on top of the credit card cashback if you use GrabPay.
If you get the Mastercard-branded Grab card, then you can practically use GrabPay anywhere it is accepted. You can even use it as an EZ-link card although you won't be able to set it up with Apple Pay or Samsung Pay.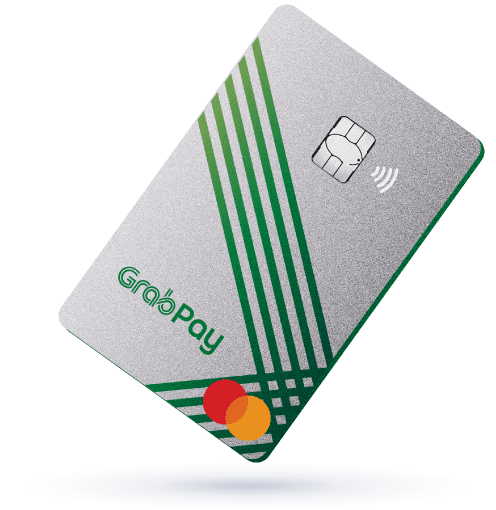 Grab points aren't as straightforward, since the amount you earn is based on tiers and you have to convert them to vouchers. You can read here for more on how the tiers work. In a nutshell, for each dollar you spend with GrabPay, you get the following. Based on the average cost of redeeming vouchers based on 500 points for each dollar, I have also included the approximate cashback amount.
Payment Method
Member
Silver
Gold
Platinum
GrabPay Wallet/Card
3 points
3 points
4.5 points
6 points
Cashback
0.6%
0.6%
0.9%
1.2%
Spent to upgrade
$0
$100
$400
$1500
($1000 if gold)
So, by topping up your cashback credit card to GrabPay, you stand to get a total of 2.9% cashback if you are a Platinum member or a minimum of 2.3% cashback as a Grab member. If you think that 2.9% isn't high, let me tell you that it is. At least, when compared to Japan where the highest credit card cashback is 2%.
How to maximize GrabPay Mastercard
Here are a few tips that can help you use the GrabPay Mastercard as much as possible. Note: I haven't personally tried many of these, so leave a comment if they don't work.
For most of these "tricks", you won't get Grab points, but you will still get the credit card cashback for topping up your balance.
Use the card as an EZ-Link. Unfortunately, you won't be able to use it with mobile.
Use it to pay your CPF. You can generate a PayNow QR code through the CPF website. Since GrabPay accepts PayNow QR codes, you can pay with your GrabPay balance.
Link your IU unit to your credit card to charge ERP to your credit card. Not applicable for company-registered vehicles.
Using AXS machines, you can pay for bills that usually don't give you cashback. While you don't get Grab points, you'll be able to get cashback with your credit card top-ups. Via the AXS machine, you can pay for:

Condo fees
Memberships
Insurance premiums
IRAS tax 
Season parking
Town councils
Utility bills
Get triple cashback with FavePay
FavePay is an app that offers cashback at select merchants. It offers anywhere from 8% to 63% cashback, with most cashback being in the 10-20% range. Unfortunately, the merchants are limited and most of the earned cashback can only be used at the same merchant within a month.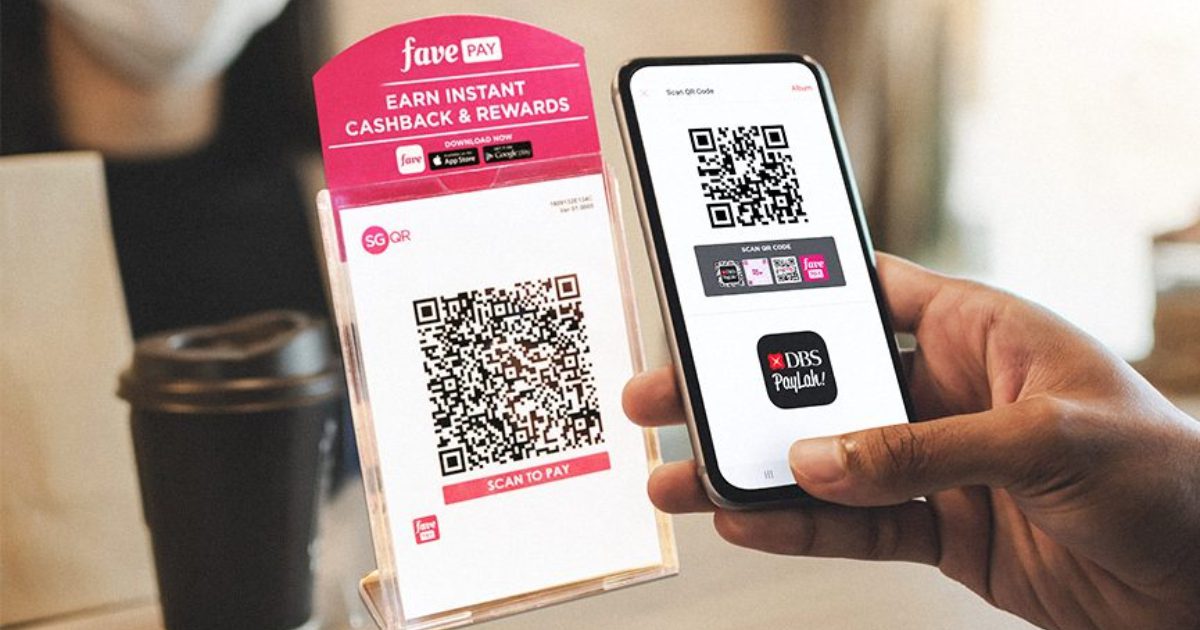 However, since you can stack FavePay on top of GrabPay and earn an extra layer of points, there is no harm doing so if you regularly visit certain merchants. You can do this by connecting to GrabPay within the FavePay app.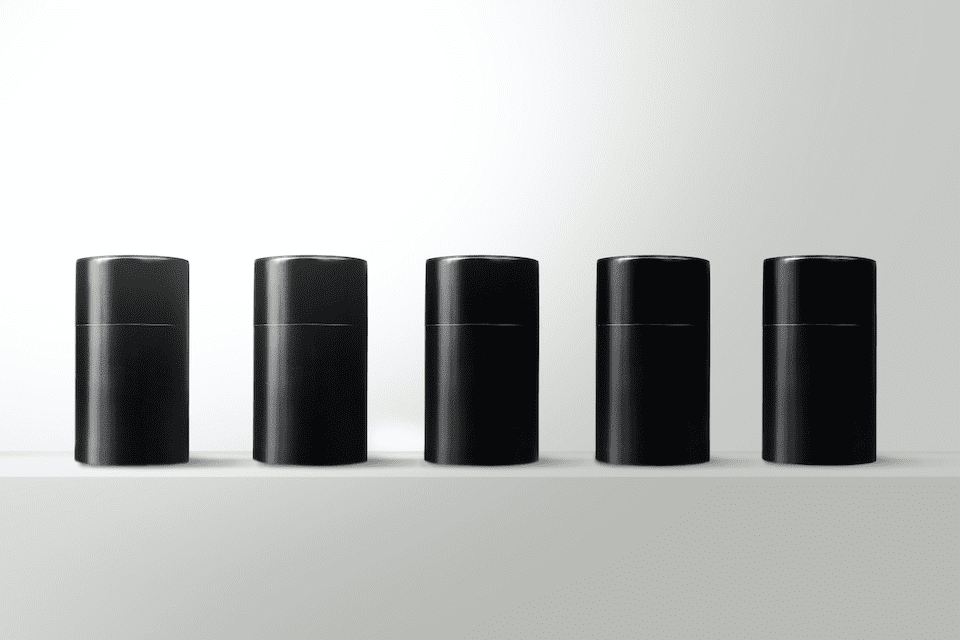 I found a 100 year old company that would create these heirloom quality canisters for me. They are handmade and will keep your tea leaves, coffee beans or anything that you need dry for years to come.
or read review
How to get the most cashback with Crypto.com?
If you are investing in crypto, you might have heard of Crypto.com. They offer visa-branded credit cards that can give you even more cash back using a combination of the above methods.
Top up your Grab Pay Mastercard with one of the true cashback credit cards, AMEX True Cashback or UOB Absolute Cashback
Top up your Revolut balance with the Grab Pay Mastercard. Unfortunately, you cannot top up Revolut directly with AMEX.
Top up Crypto.com balance with Revolut.
Crypto.com offers up to 8% cashback, but to get 8% you have to stake (hold) SGD$500,000 worth of CRO, crypto.com coin, for 180 days which most of us can't do. However, you can get 5% cashback with $50,000 stake or 3% cashback with $5,000 stake.
Assuming a 3% cashback, you can potentially get 1.7% (UOB Absolute Cashback), plus 3% crypto.com cashback, for a total of 4.7% cashback.
However, do note that the cashback are in CRO coins, which might put off those who are not into crypto in the first place.
Conclusions
Using all three platforms, you can get up to 65.9% cashback… is what I was tempted to say. Of course, FavePay is limited based on merchants and has limitations to the use of cashback. So, I can say that with this method, you can get up to 2.9% cashback.
Got a better card to recommend or a technique to maximize the GrabPay Mastercard? Leave a comment and I'll add it to the guide. Sharing is caring.
Tagged credit card finance