This website is made possible by readers. I may earn a small commission when you buy through the links in this article at no extra cost to you. Learn more.
Details
Overview
Riot Division is a brand that I've been eyeing for a long time, but never quite gotten the chance to try out.
To me, Riot Division is the embodiment of the techwear fashion movement, but with significantly more affordable pricing compared to names like Acroynm and Veilance.
For those who have never heard of techwear, techwear is really just clothing using any kind of special fabrics. But some take the fashion of it to a whole new level, with a military-inspired, futuristic style often embellished with excessive straps, pockets and of course, a hood with a mask.
While I'm a big fan of techwear, I often avoid the overly techwear style. It isn't that I dislike it, but I just never thought I could pull it off well. So, I tend to stay on the safer side with more minimal looking techwear clothing like Outlier or Veilance.
But, since this is a review for the one and only Riot Division, I decided to go out of my comfort zone, and give this whole tech ninja look a go.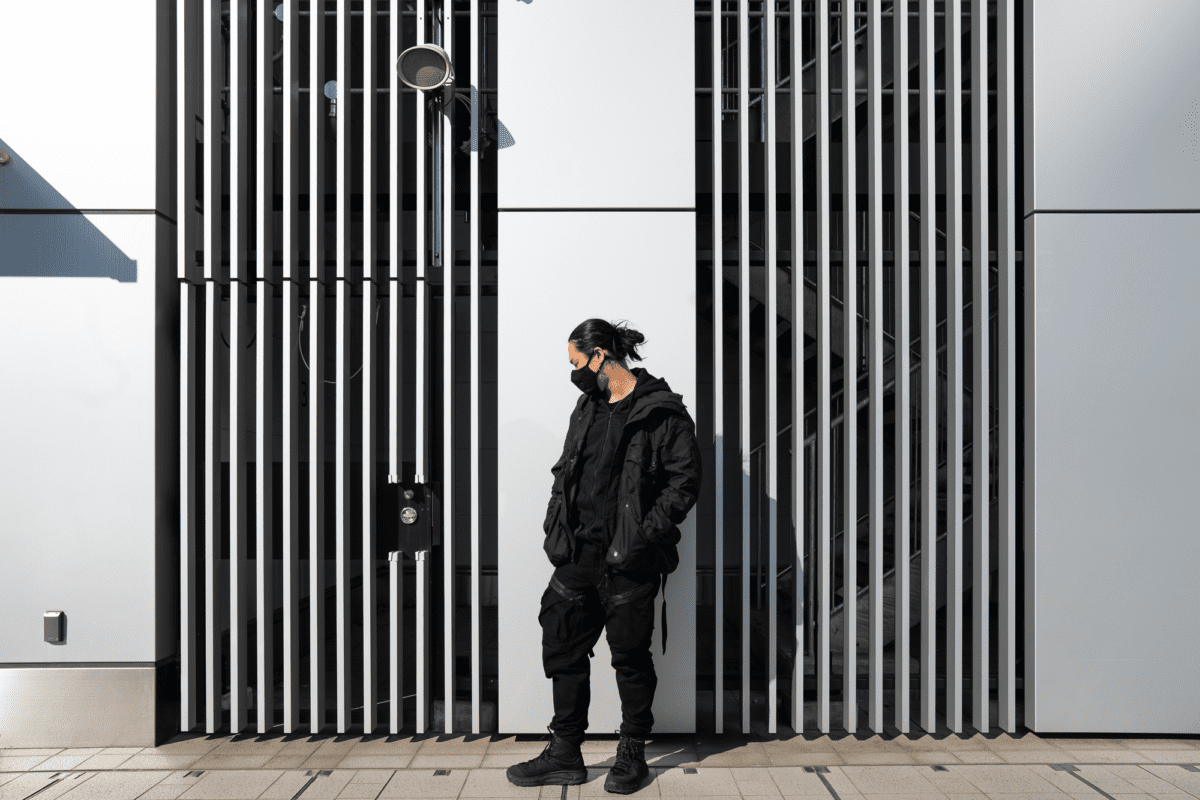 Style
When I hear the name Riot Division, it'll usually draw up images of technical fabrics sewn together with excessive pockets and straps. The Wrapping Parka is exactly how I imagine a Riot Division piece should look.
At 6ft and 198lbs, I got the size large, which is the size I get for most American clothing brands such as Patagonia. The size seems right, but the jacket looks slightly oversized due to the extra layer of pockets. In case, it's isn't oversized enough, it comes with side zips that you can undo to open it up a little more. You might want to size down if you like more form-fitting jackets but I wouldn't recommend sizing up.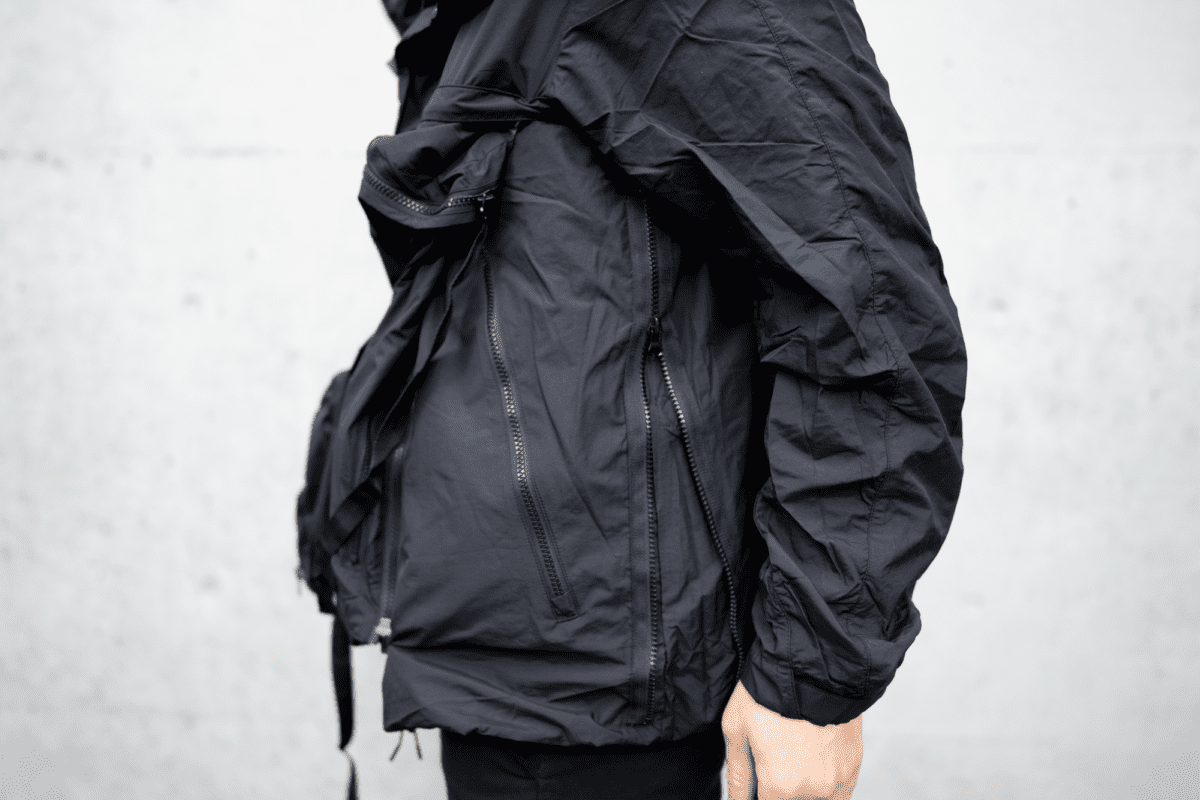 In some of these photos, I wore the jacket with Outlier Duckworks and the GORUCK MACV-1. The puffiness of the jacket and straight cut of the pants, finished with the combat boots reminded me a little of the Japanese workman style.
The front of the jacket screams "Pockets!", with the culprits being the four large droopy pockets that take up most of the real estate in front. There are a total of six of these huge pockets on this jacket, four in front and two at the back.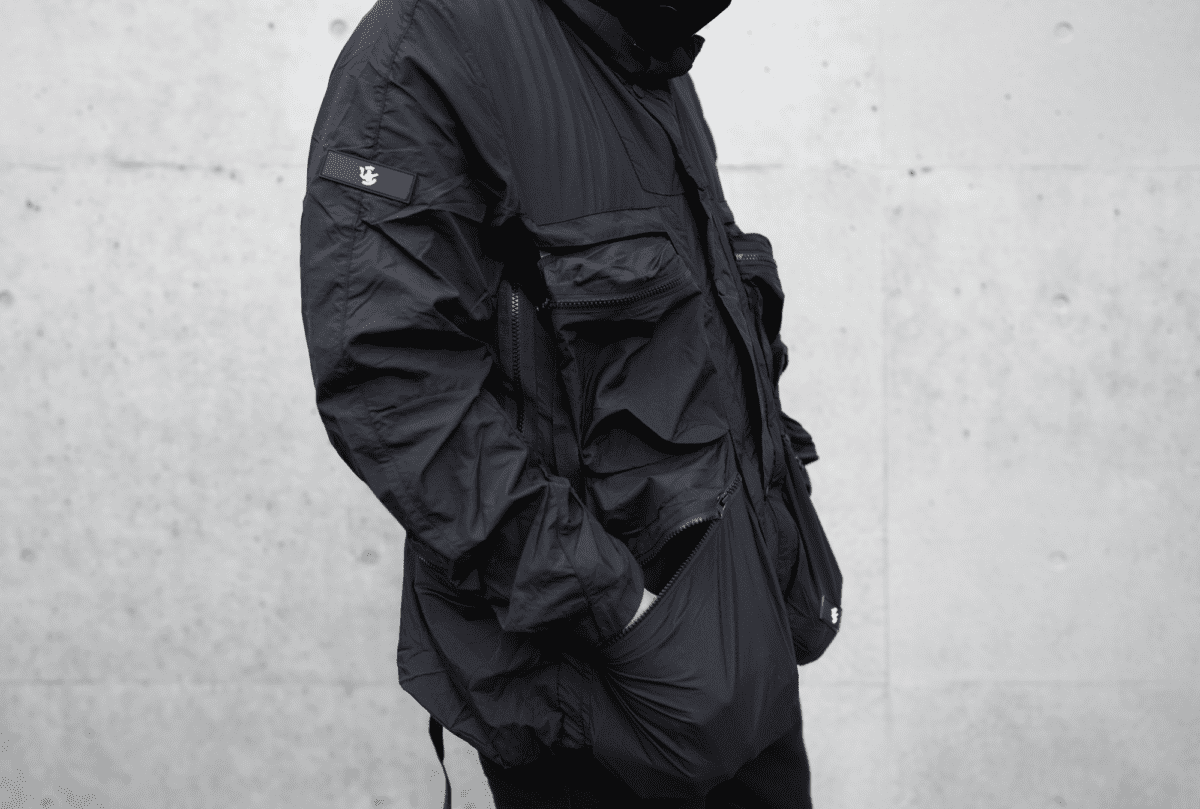 If you don't like the pockets or think they are just a little too much for the occasion at hand, you'd be glad to know that you can remove them to transform it into a classy wrapping parka.
But no one likes ads, so I got rid of them. If my articles helped you, I ask for your support so I can continue to provide unbiased reviews and recommendations. Every cent donated through Patreon will go into improving the quality of this site.
As a parka, it looks much simpler and much more wearable. Even with the pockets removed, the base piece has large handwarmer pockets that are less obvious since they don't stick out. But, these are a lot sleeker looking compared to the removable pockets.
The removed pockets can also be used on their own as a lightweight backpack. Well, it's not technically a backpack but I don't really know what else to call it.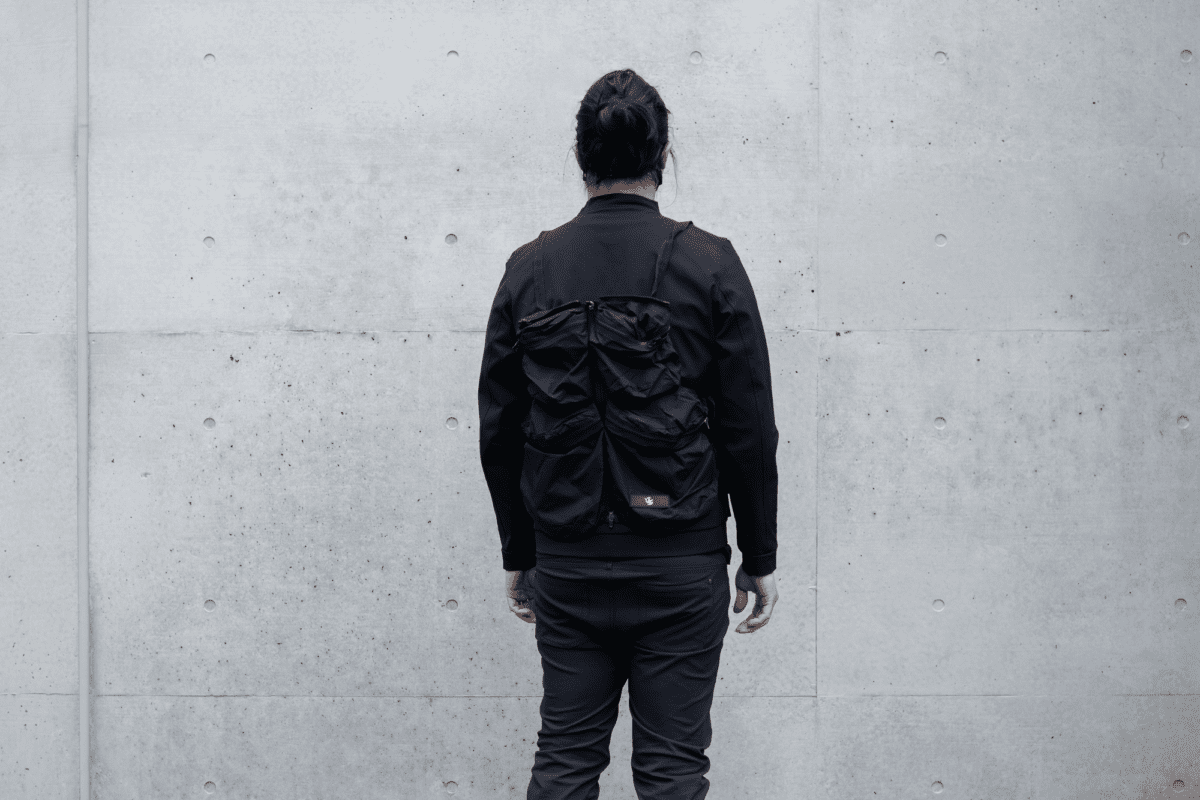 On its own, the pockets have an even more distinct style than the jacket, bordering on pretentious depending on how well you can carry it off. I wouldn't recommend wearing it over anything that looks too complicated.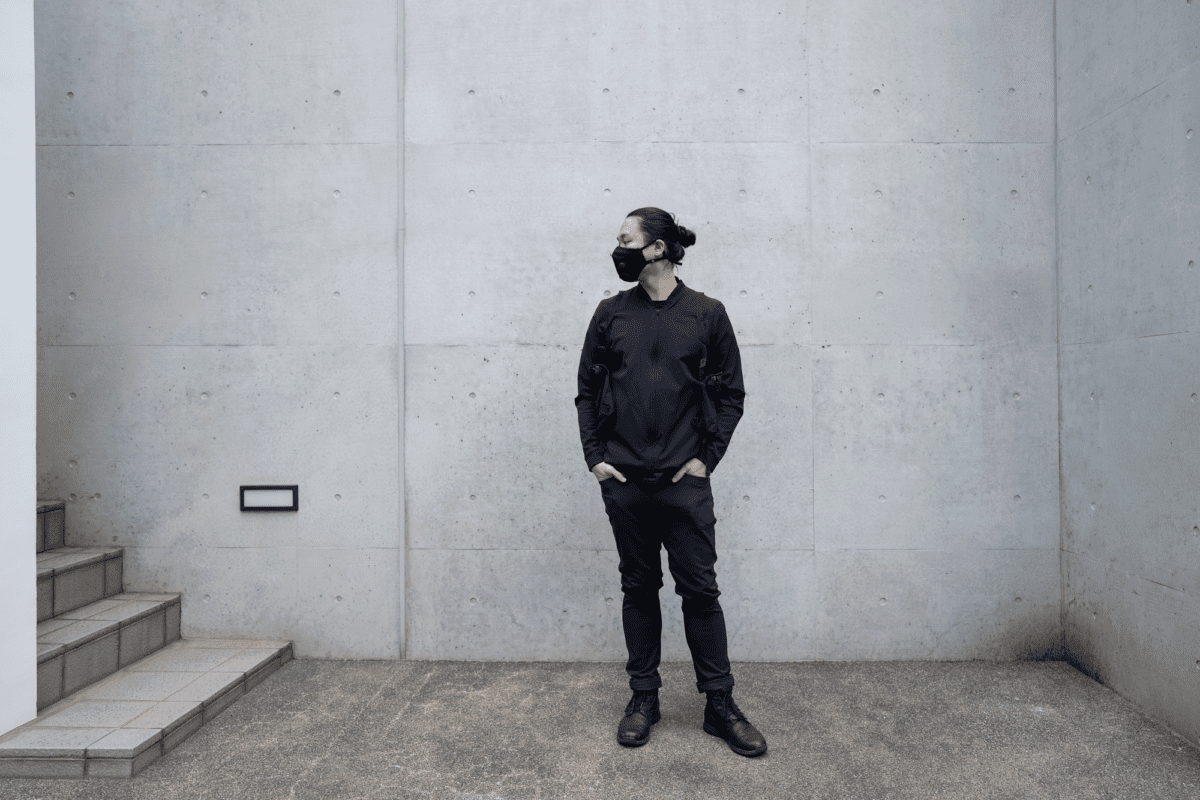 As if the pockets didn't attract enough attention, the fabric is another thing that makes it look so "tech". It's made of a soft crinkly fabric that contributes to the lack of structure. However, with everything put together, the lack of structure is what makes it such an interesting piece.
The jacket also comes with additional length buttoned on the insides, that when let down, transform it into the silhouette of a fishtail parka.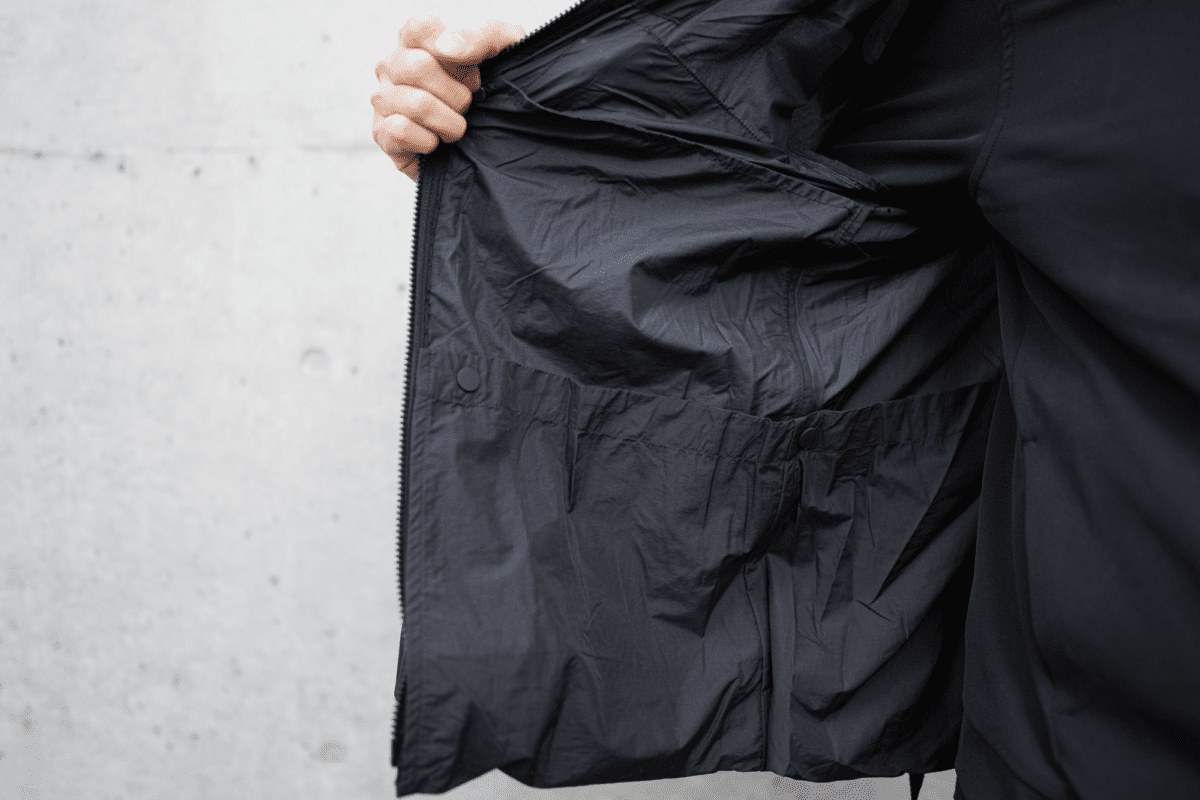 Because the extra length is literally an extra flap of fabric coming down from the inside, it looks like a skirt given the puffy shape of the top. I don't think this is a look that I can pull off well.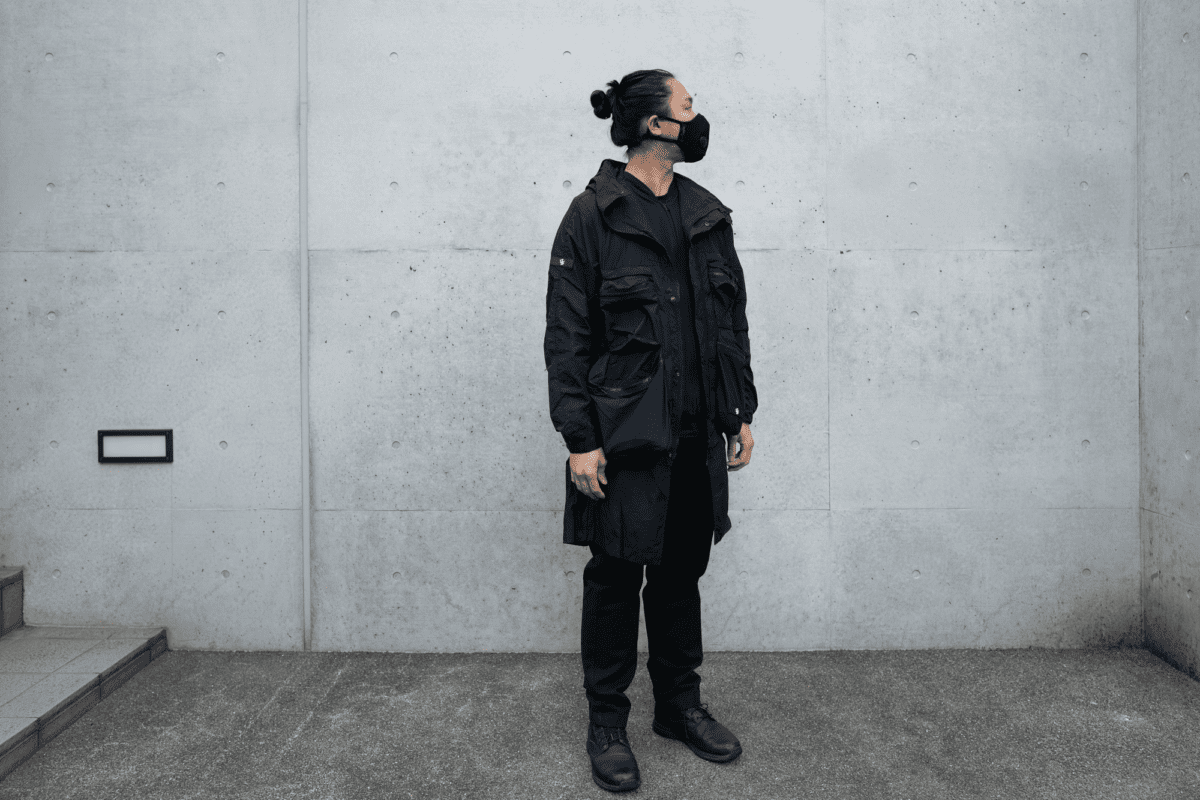 However, if you take off the pockets, the shape looks much more streamlined and a little more doable. I still prefer the jacket short.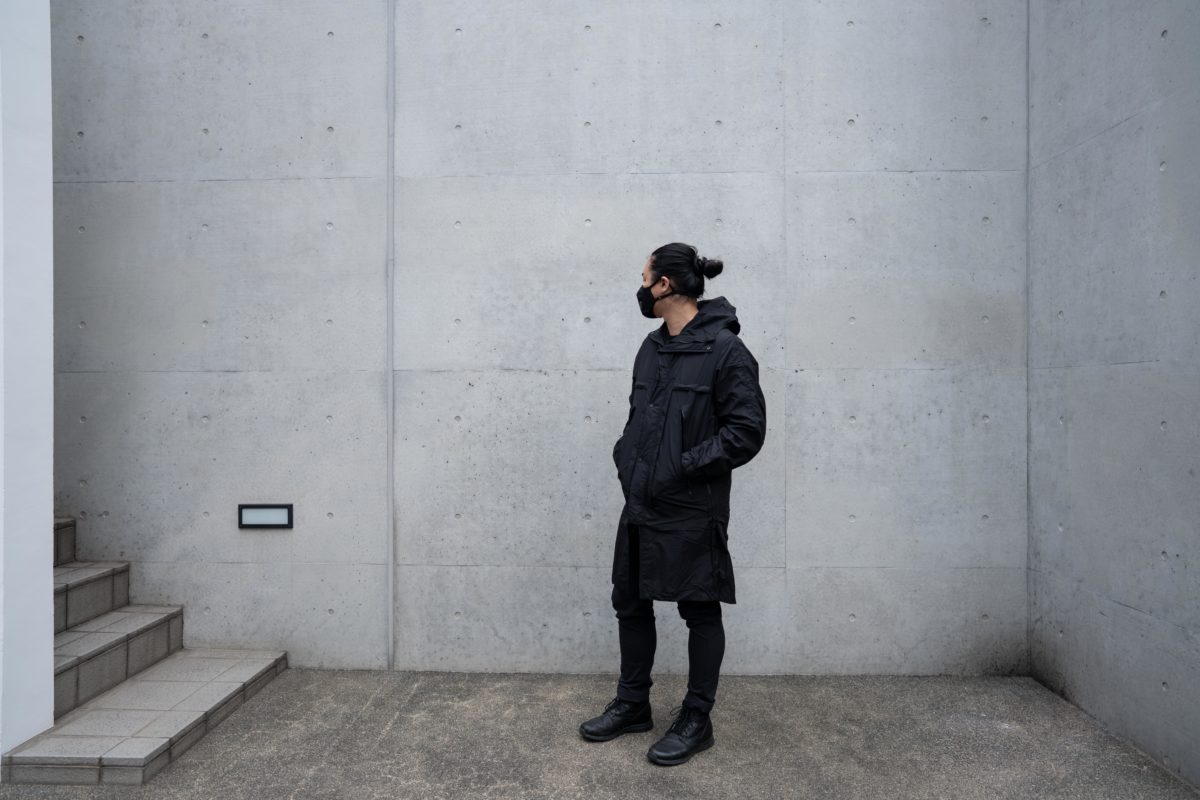 Material
Unlike Outlier, Riot Division is a little on the light side when describing their materials. They use a lightweight DWR coated nylon for the parka.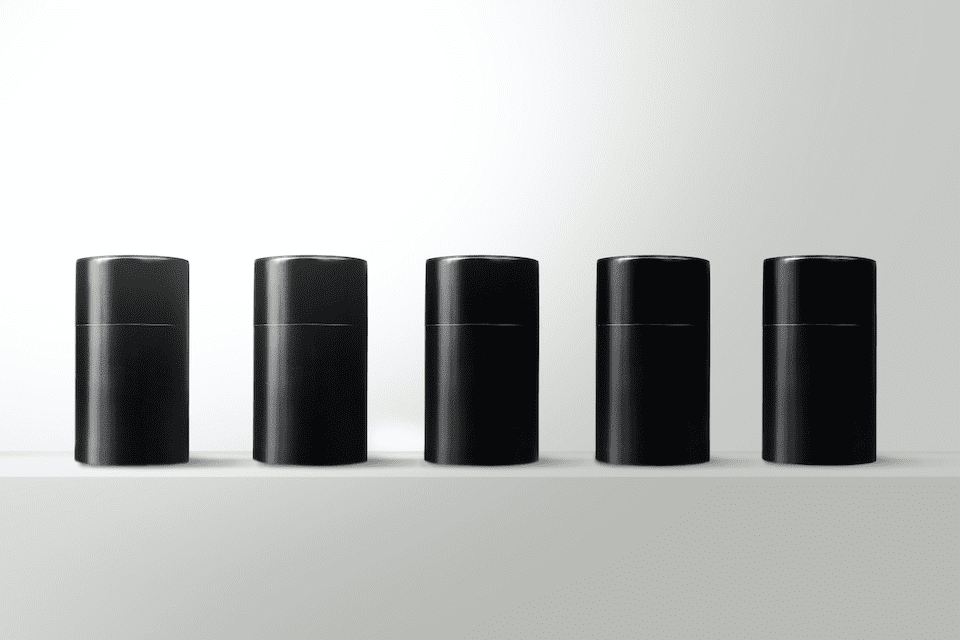 I found a 100 year old company that would create these heirloom quality canisters for me. They are handmade and will keep your tea leaves, coffee beans or anything that you need dry for years to come.
or read review
The lightweight material meant that it's not enough to protect you against the winter cold on its own. In my case, I usually layered it over the SEAGALE Performance Bombers and I'm good for up to 41°F (5°C) winter temperatures.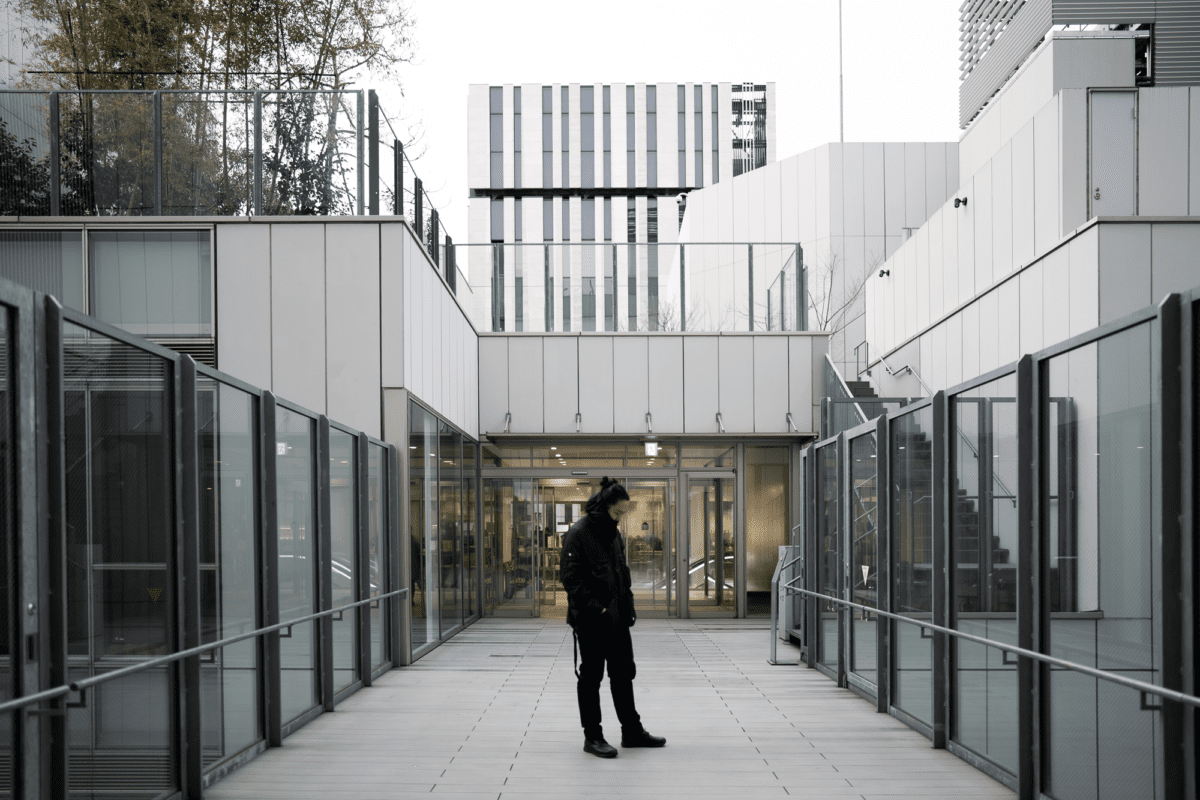 The zippers are not the usual YKK from Japan. The jacket uses SBS zippers, made by the biggest zipper manufacturer from China. These are the same ones used on the Nayo Almighty backpack. Since both Riot Division and Nayo Almighty are well-known to be affordable options, I think it's reasonable to assume the SBS zippers are a lower-cost alternative to the almighty YKK.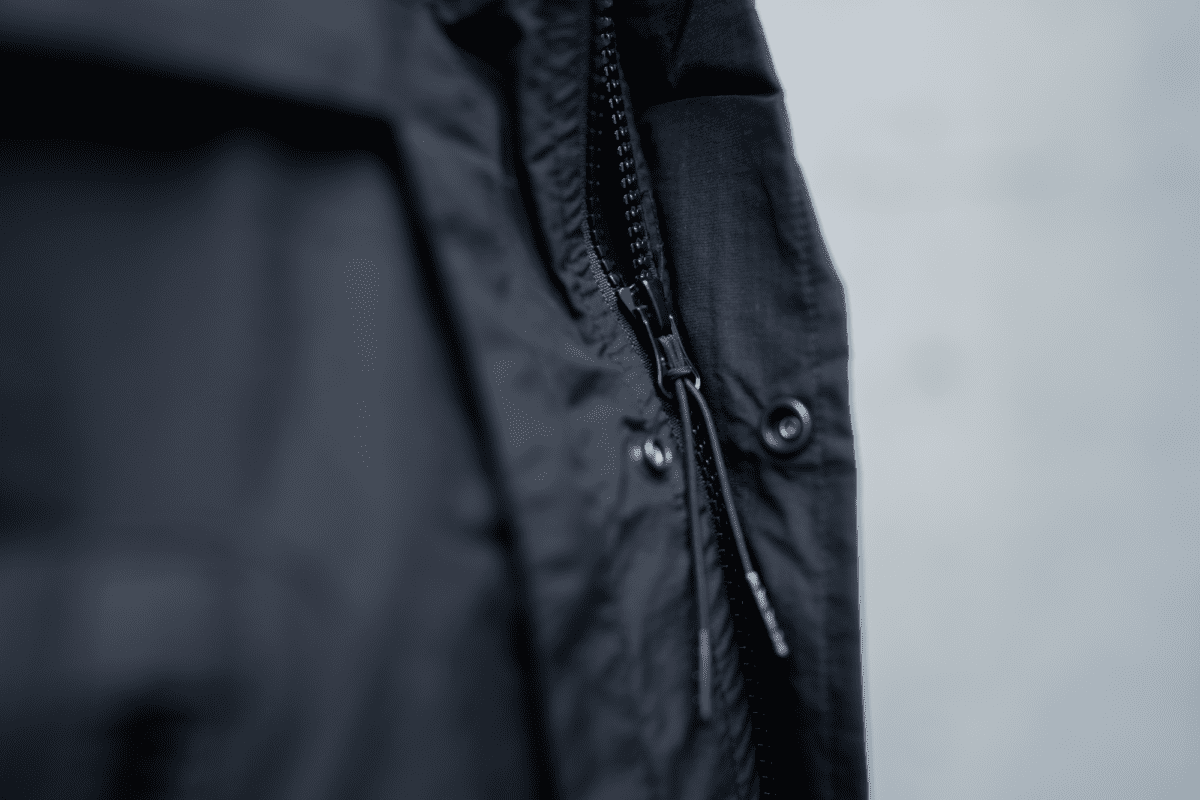 Usage
When I got the parka, it looked complicated as hell with pockets, straps, and clips all over the place. I like to be able to be as stupid as possible when it comes to my stuff, so I don't have to expend unnecessary brainpower from just putting it on.
But after giving it a try, it's definitely not as complicated as it looks. It's really only the pockets you have to choose to take off or leave on. They can be removed via six zips, three on each side.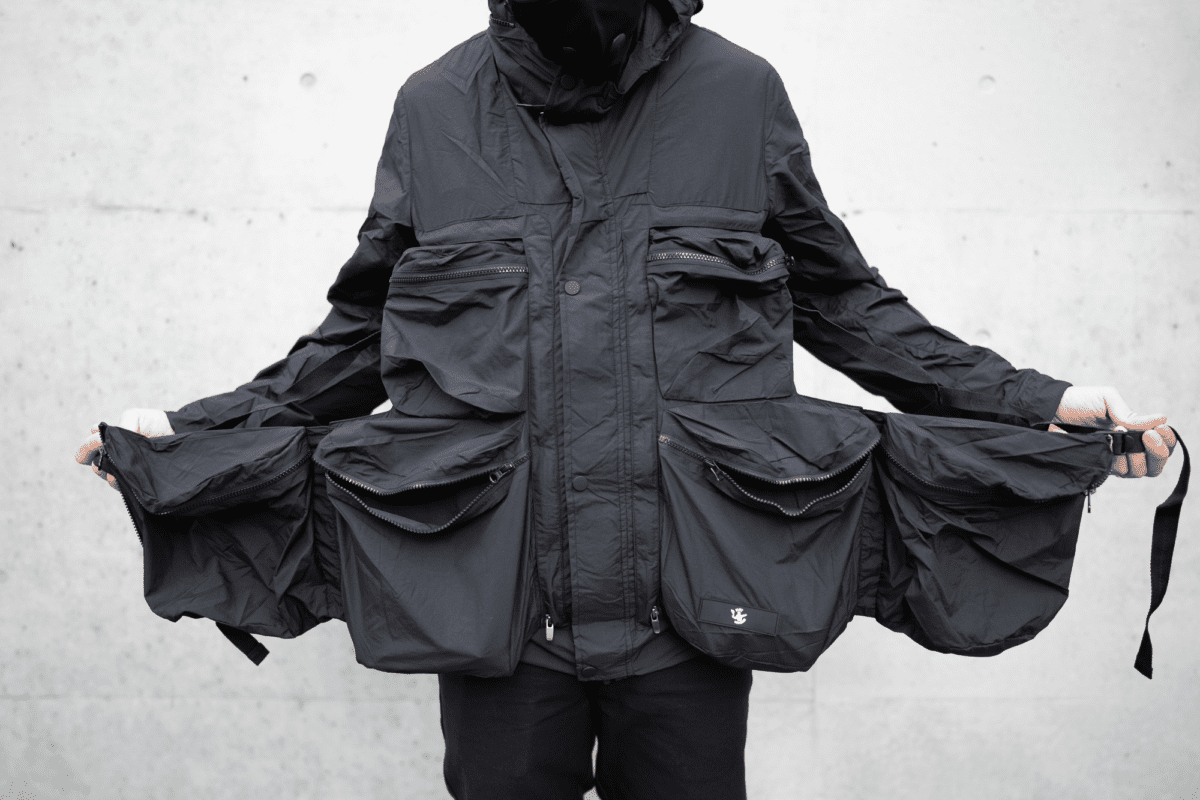 While that might sound like a lot, taking them off is very easy because you can just kinda pull the pockets off most of the way. Just by pulling it in the right direction, you will be able to undo the first two zips on both sides. The last zip just needs a little nudge to get it off.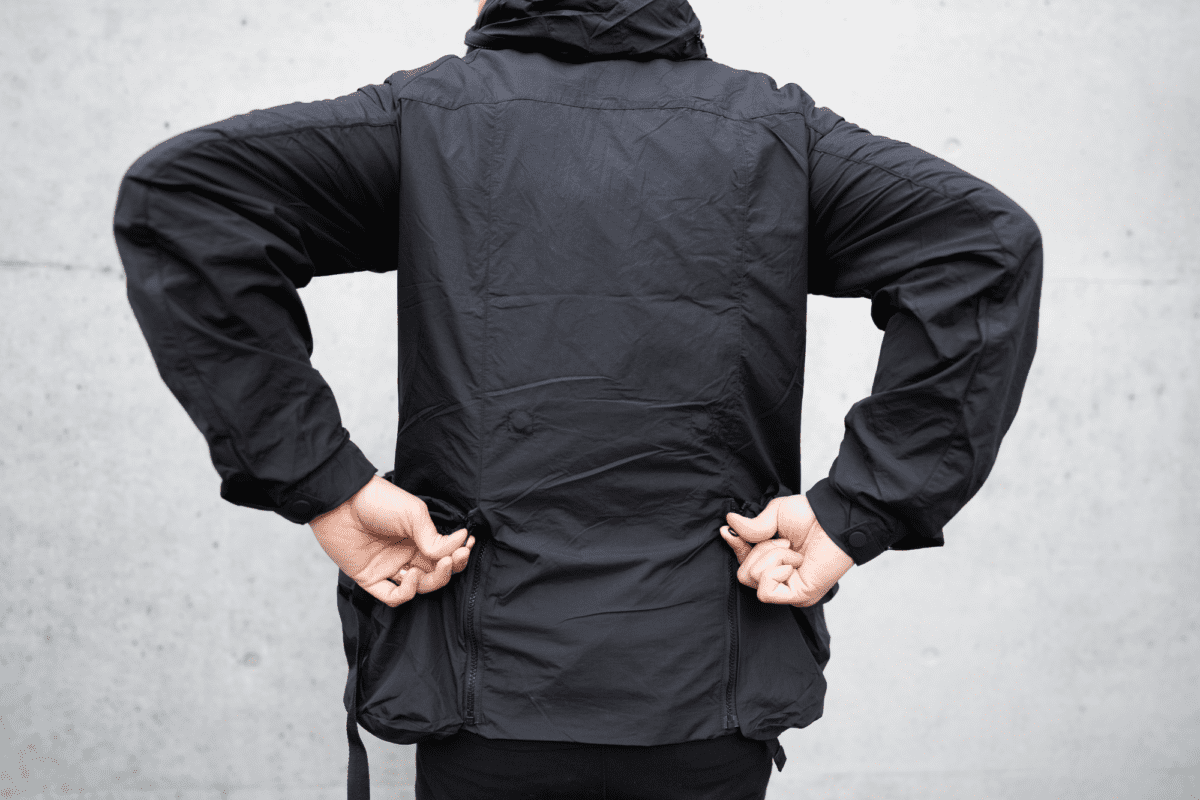 The sleeves each come with three adjustments levels for tightness. The strap also comes with extra hidden elastic piece which lets you stretch the opening if you need to.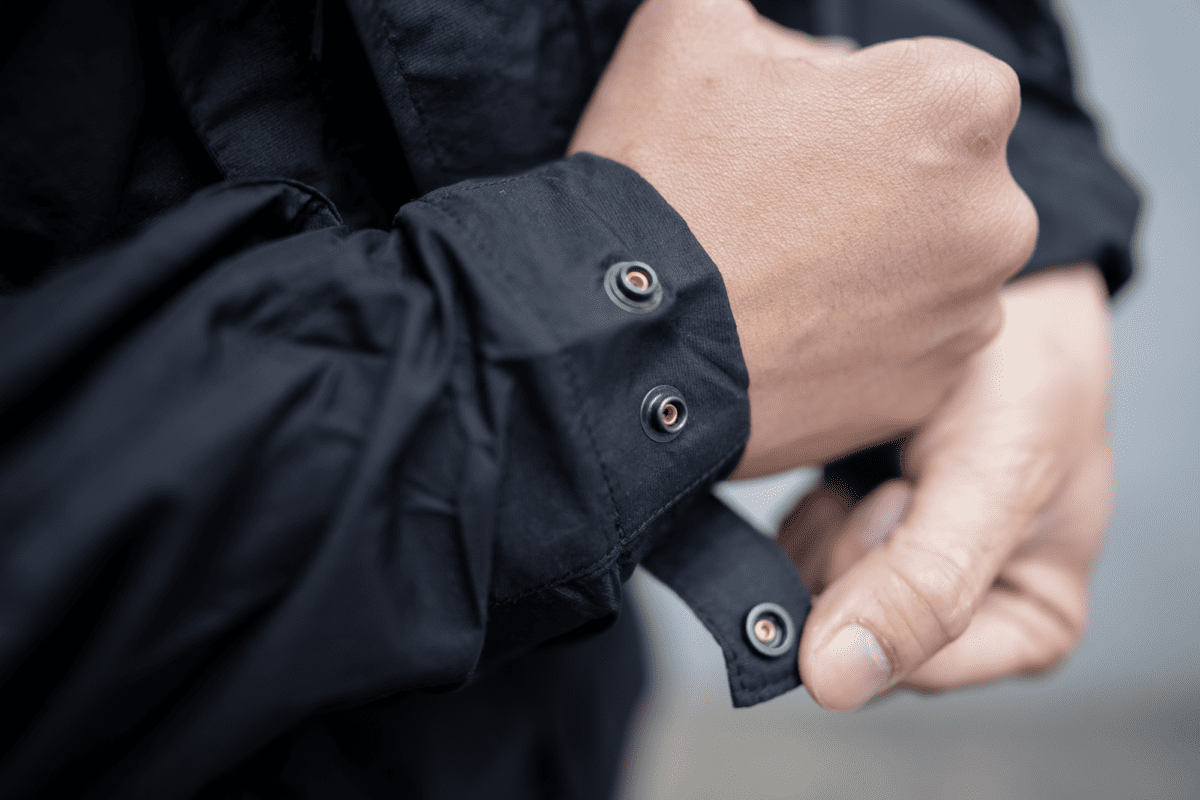 The jacket is can fastened in the middle with the zippers, buttons are both. Because of the lack of structure, wind does come through the space between each button if you choose not to zip it up.
Because the pockets are separated from the jacket, you can kinda put your hand through behind the front bottom pocket. Sometimes, I mistake this space for the pocket itself and let my stuff go to hear it hit the floor.
I actually much prefer the style and utility with the pockets removed. The two handwarmer pocket on the base jacket comes with an internal slot so that the contents can get some light organization.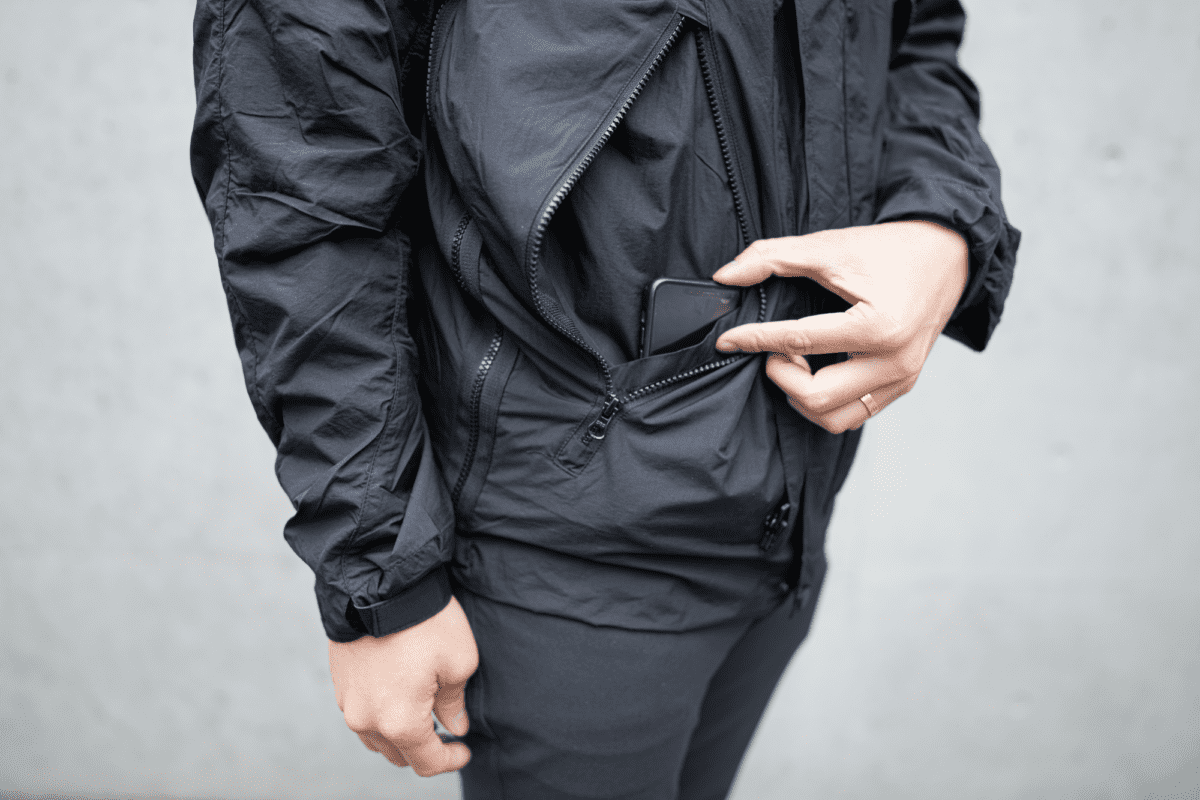 Given that I usually carry a bag and often take my jacket on and off to regulate temperature, I rarely need that many pockets.
The hood comes with zips for you to "open up" so that it's a little larger, but even then, I found the hood a little too small.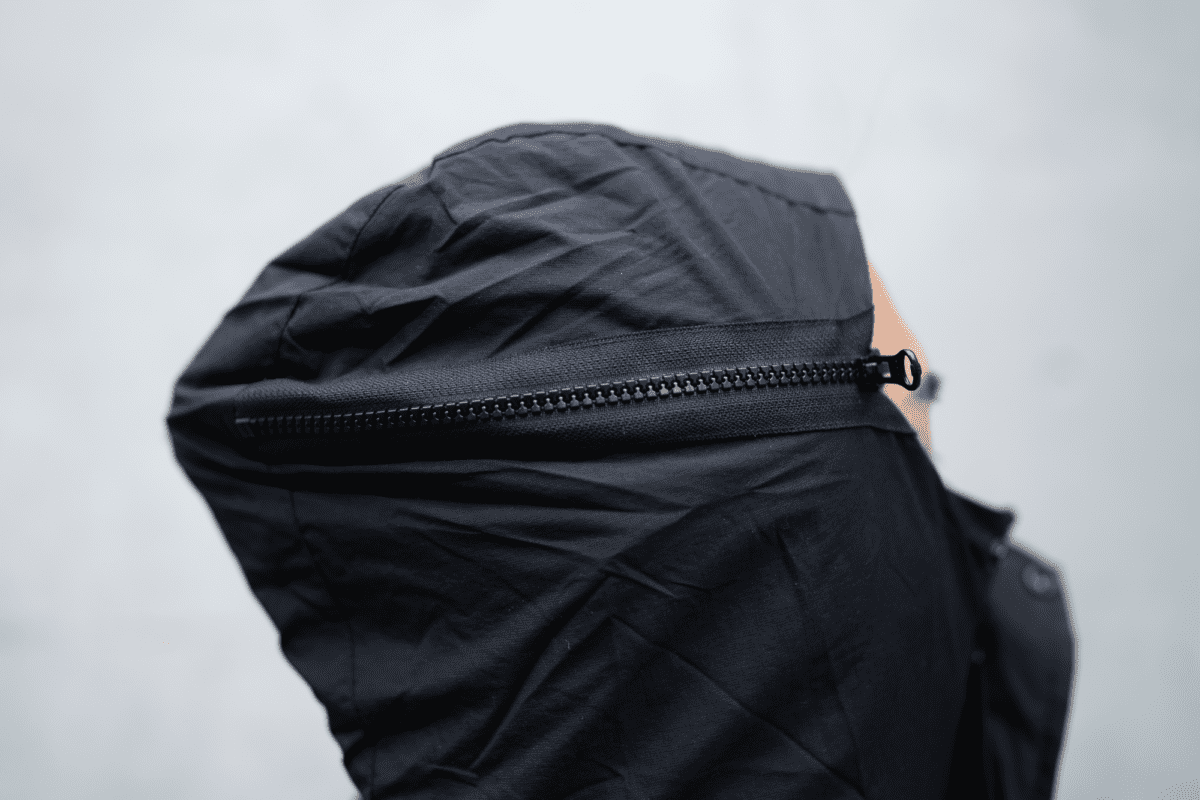 But the reason the hood is made small is that you can button up the top button across your face to form a mask for that full-on tech ninja look. Even without pulling the hood over, I found that you can keep the "mask" up if you pull it over your nose. I'm a big mask-user, so I really like this feature.
I did noticed that the mask wouldn't cover my nose when I'm keeping my neck straight up, but this is not a big deal for me since I usually have my Airinum Mask on.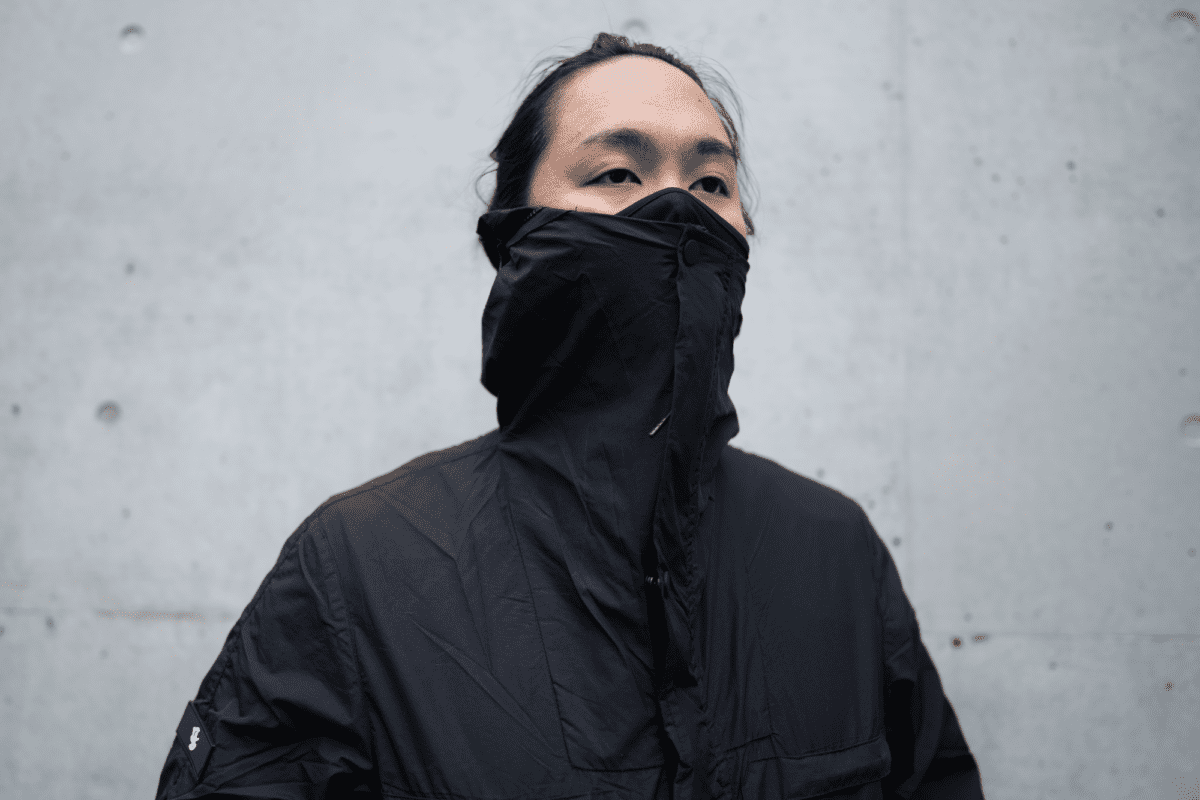 Conclusion
This is truly a "tech" piece, but at the same time, offers many configurations so that you can customize it the way you are most comfortable with.
Additional Photos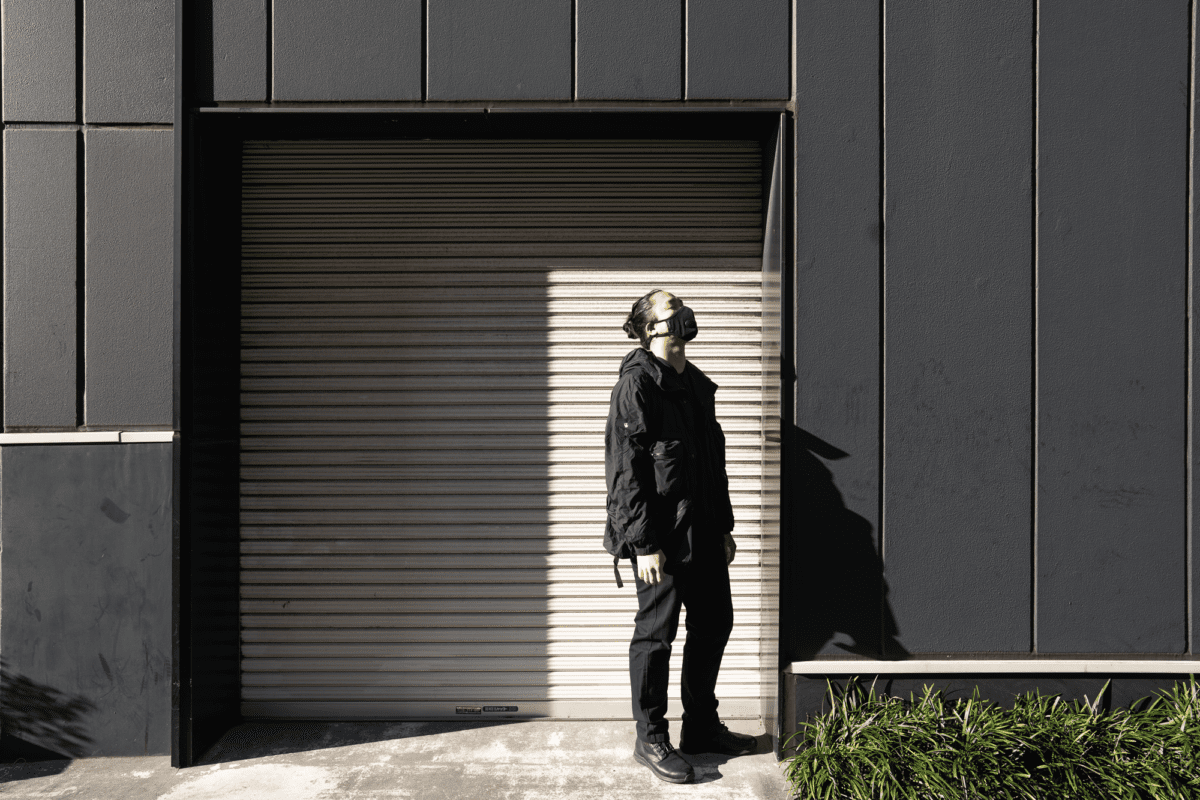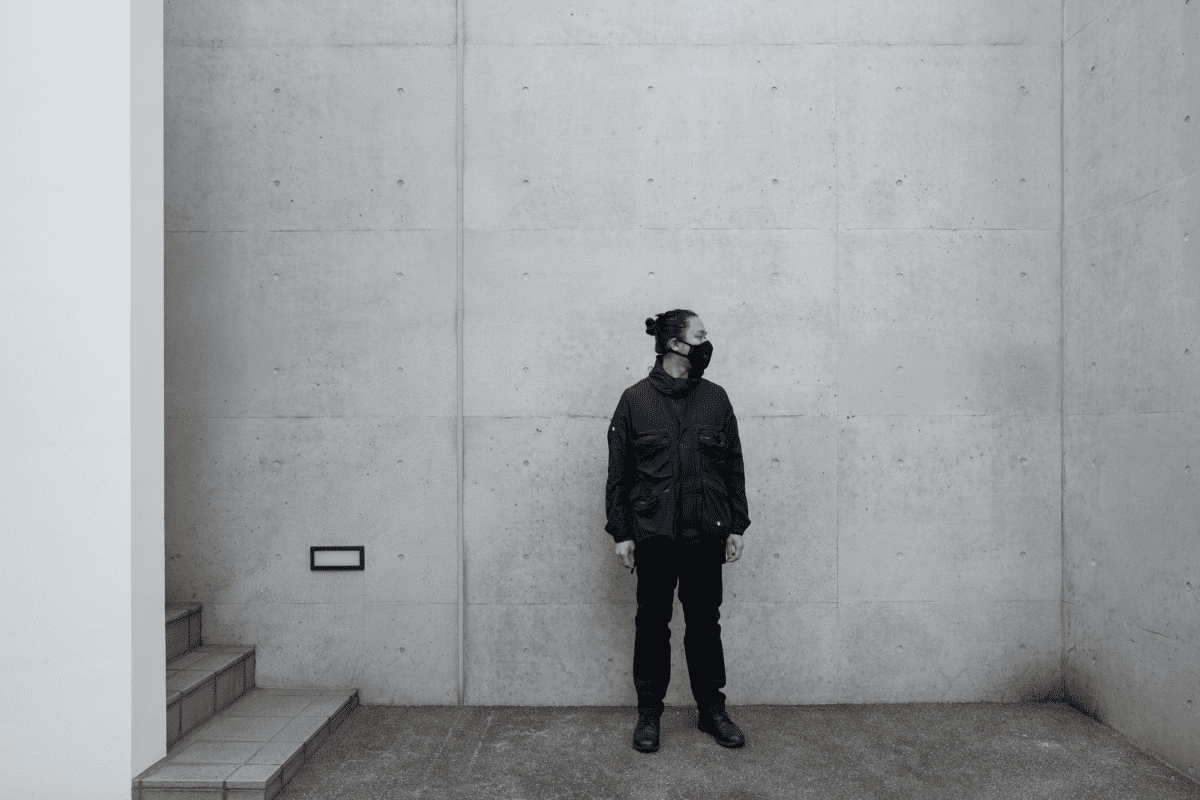 Like this review? See all of my in-depth reviews.
Also, consider supporting me by being a Patreon. Every cent given will go back into improving the content of this website.
Tagged jacket review riot division transformable water-resistant