This website is made possible by readers. I may earn a small commission when you buy through the links in this article at no extra cost to you. Learn more.
Details
Price $148 on outlier.nyc
Material Ramienorth (100% Ramie), woven in China
Fabric Weight 200gsm
Made in Portugal
Overview
While I don't normally have to go to the office as a remote worker, nor am I required to wear one when I do, I do enjoy wearing shirts. Whether it's going for a dressier event or just as a casual overshirt, it adds depth to my outfit.
Despite having quite the collection of Outlier clothing, Ramienorth is one of the materials that have eluded me. But with the Ramienorth Boxford, it gives me a chance to see what I've been missing out.
Style
Having owned the Outlier AMB Button Up and the Outlier S140 shirts, the Outlier Ramienorth Boxford is clearly the most casual of the three. It is also more casual looking than an oxford like the Wool&Prince Merino Shirt.
This is largely due to the boxy cut and the choice of material. The ramie material gives it an almost linen-like look. While you can probably make it work with a suitable jacket and pants, they are not the best choice for something formal.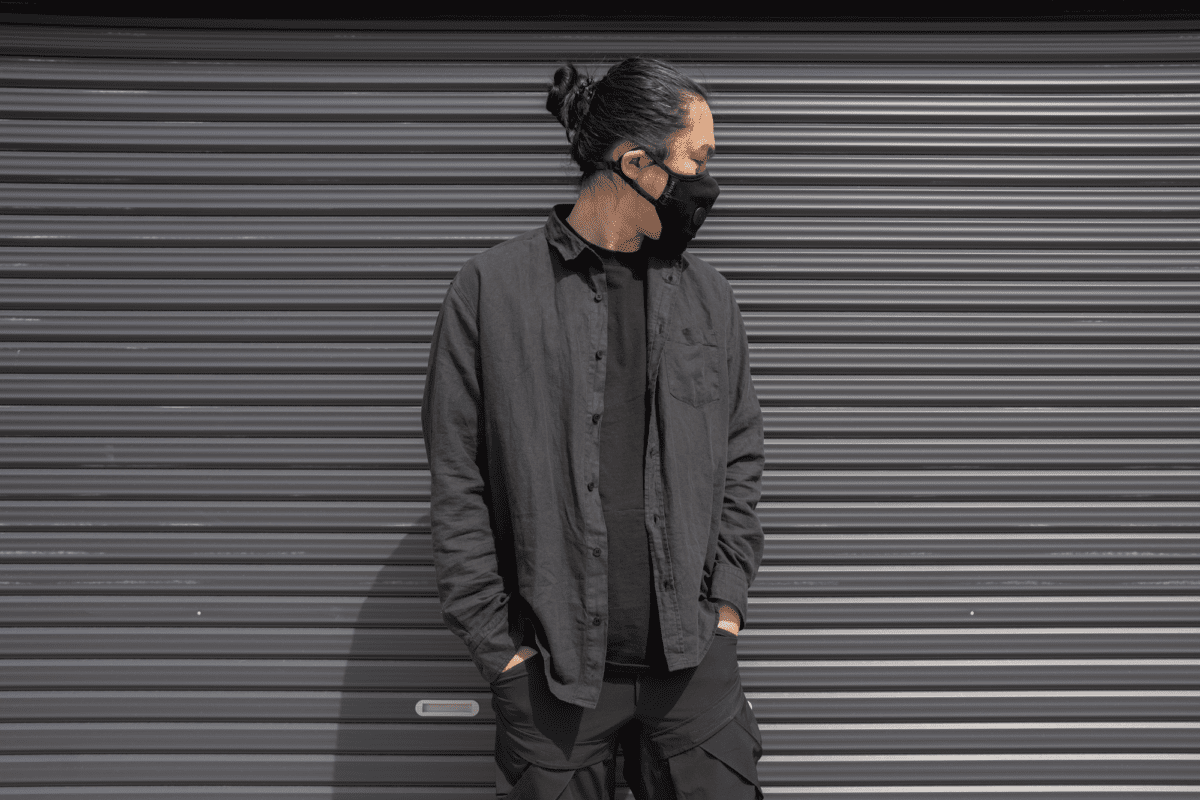 But for casual events like hanging out with your friends or hitting the bar, the Outlier Ramienorth Boxford gives off a nonchalant, laid back look which I absolutely love. I don't own any other shirts like this.
The boxy cut is also what adds to the casual look. Boxy fits usually adds edginess to a piece, but at the same time can make you look bigger than you are. It also has a short collar that I thought added to the character or the piece.
At 200lbs and about 6ft, I got a size large. This is the same size I get for all my Outlier shirts. The Outlier S140 shirt was a little shorter than I liked, but thankfully, the Ramienorth Boxford is of the perfect size.
The Outlier Ramienorth Boxford comes in four color options, a GD Black, GD Bluegray, GD Gray Sky and GD Mauve Light. The GD stands for garment dyed. Like everything I wear, I went for the black version. Probably because of the "GD", it looks a little like washed black or charcoal, as opposed to a true or absolute black.
As expected of Outlier, there is no external branding and they've kept the details like the buttons consistent in color.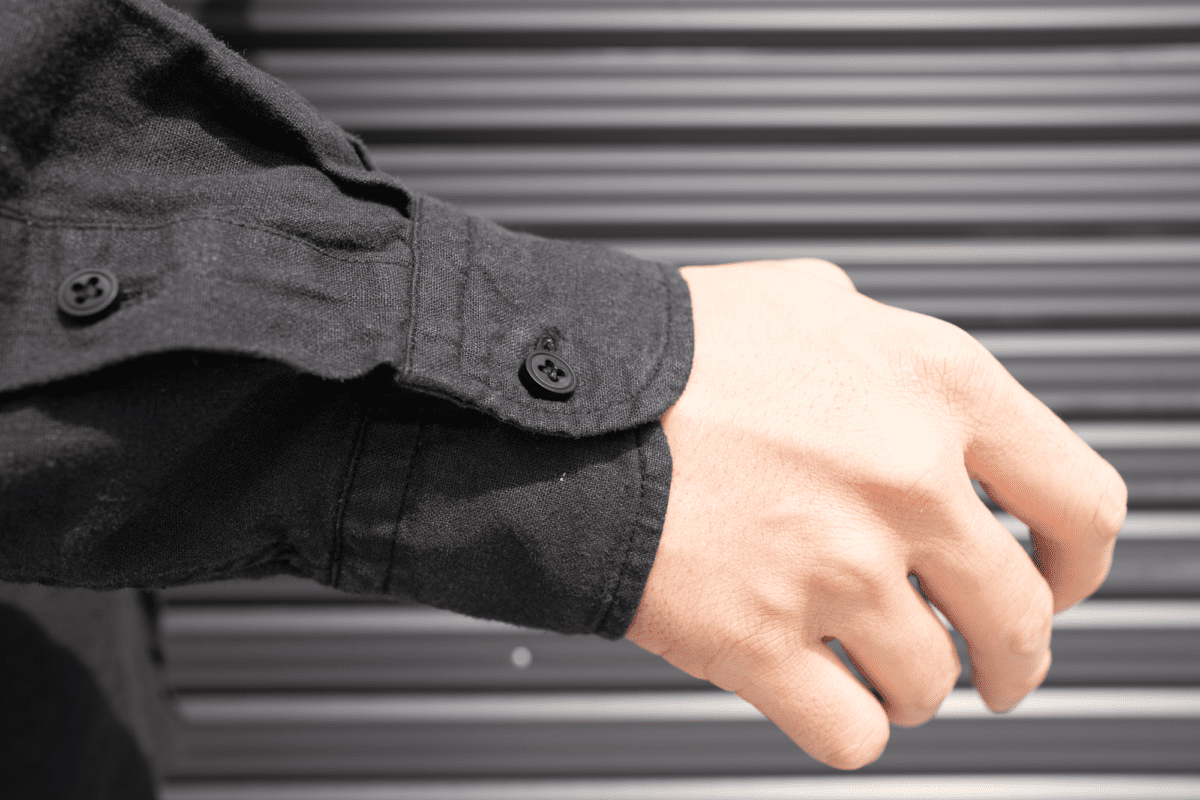 While they look great on their own, I absolutely love them as an overshirt. The shirt gets pretty wrinkly but adds character to the shirt. The wrinkly fabric and the fit gives off a chillax vibe that I like. There is also a single pocket on the left chest that adds to the vibe.
But no one likes ads, so I got rid of them. If my articles helped you, I ask for your support so I can continue to provide unbiased reviews and recommendations. Every cent donated through Patreon will go into improving the quality of this site.
You won't get the pressed look like you see on the product images. It kinda looks like a once-nice shirt that you've beaten the hell out of.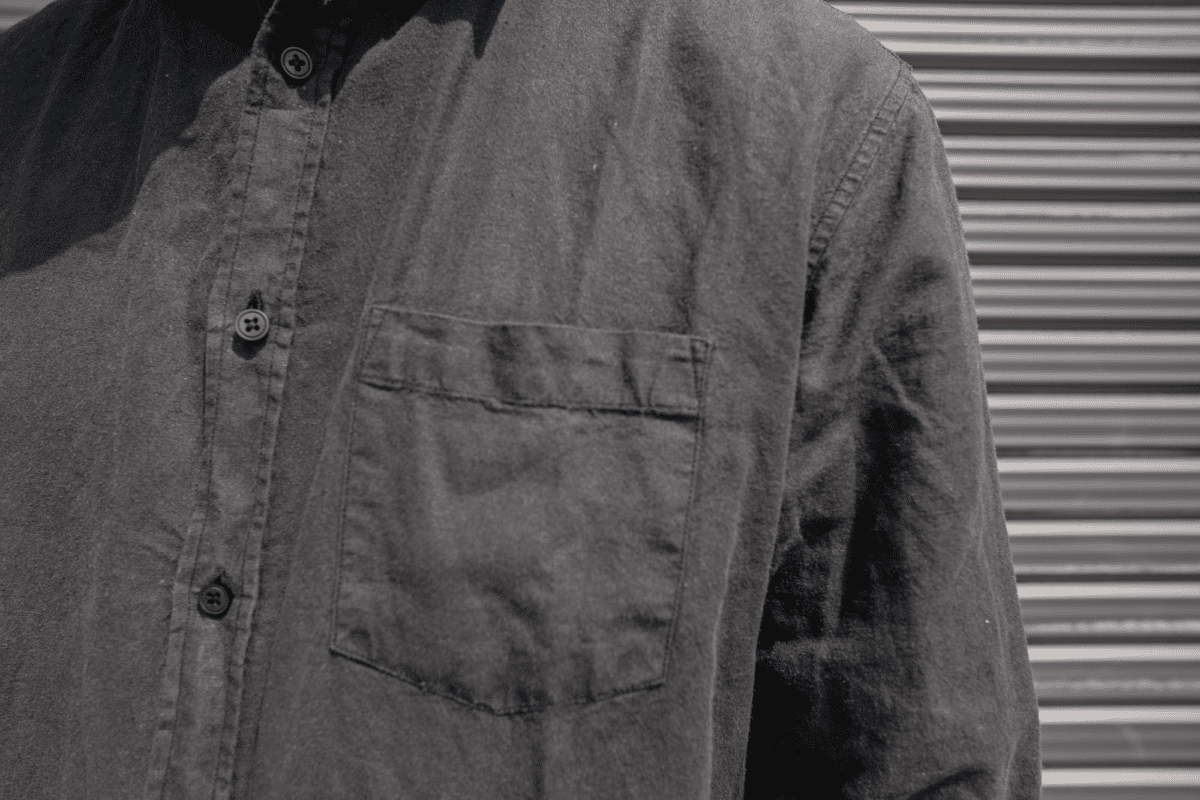 I thought that two of my favorite shirts, the Outlier AMB Button Up or the Wool&Prince Merino Shirt were hard to beat, but I think I like the Ramienorth Boxford more. I attribute it to my inclination towards more casual outfits and the transition to summer affecting me subconsciously.
Material
As mentioned, this is my first experience with the Ramienorth, which is a 200gsm, 100% ramie cloth.
Ramie is made of natural fiber, and was first cultivated in Eastern Asia. This is also why it's also called China grass or China linen. Not surprisingly, the ramie used in the Ramienorth is from and woven in China, the biggest producer of ramie even now.
Ramie fibers have been cultivated for more than 5000 years. They are one of the oldest fibers and have been processes in to Egyptian mummy cloth in ancient times.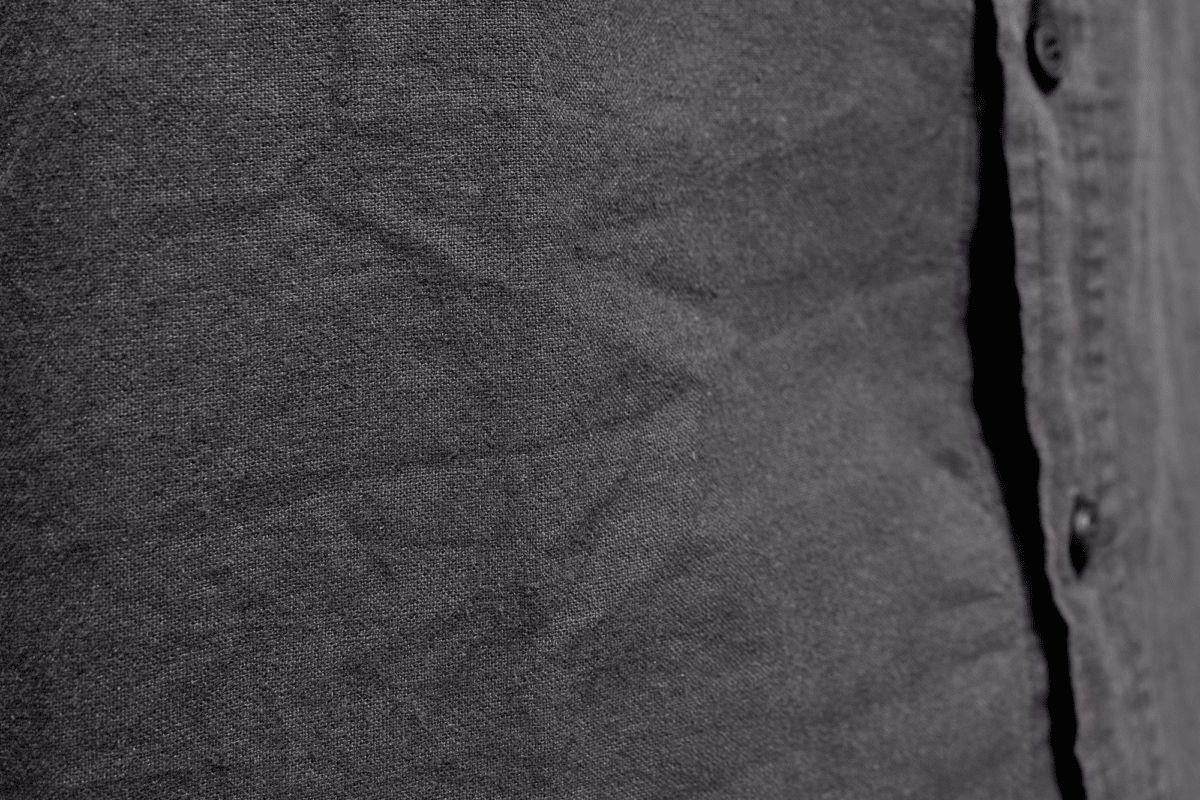 It was only in the 1930s where it gain commercial interest. Even though new processing methods were introduced to improve the qualities of the fabrics in around 1980, ramie is complex to process and as a result, relatively expensive.
While the production process of ramie is similar to that of hemp or linen, it is more difficult because of the sticky pectin (liquid of plant cell walls) which holds the fibers together.
During the production of linen, a process called "retting" is used to dissolve the pectin. But, because of the ramie fibers' pectin has a high level of stickiness and does not decompose, the same process can't be used. Instead, retting of ramie fiber has to be quick to prevent the pectin from harden and needs much more chemicals and labor to achieve.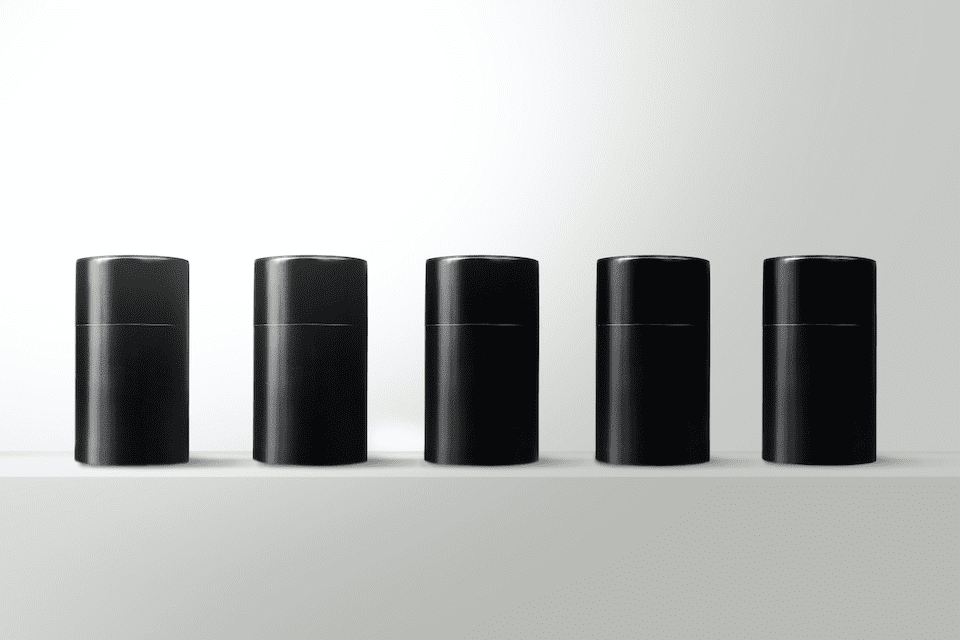 I found a 100 year old company that would create these heirloom quality canisters for me. They are handmade and will keep your tea leaves, coffee beans or anything that you need dry for years to come.
or read review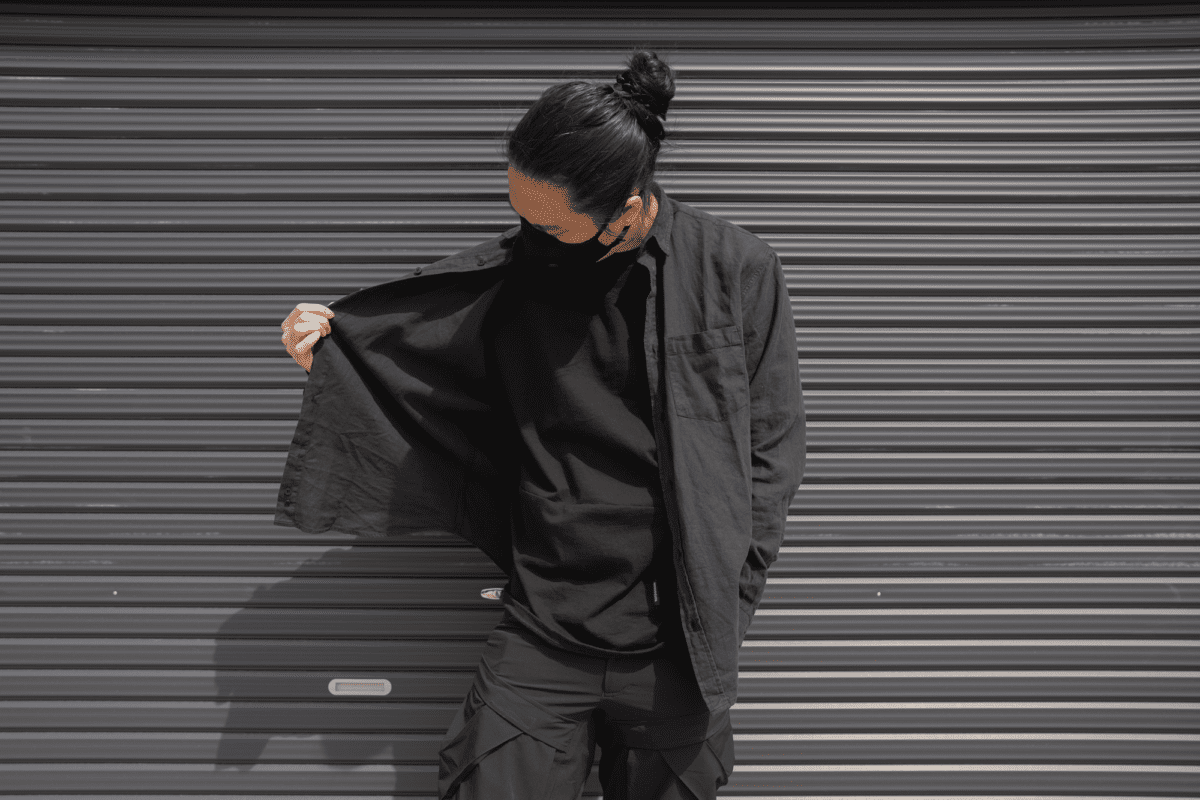 In the next step, a process called "decortication" removes the woody core from the stem, which is an equally labor-intensive process. After which they turned into yarns which makes them ready to be woven.
Ramie cloth is strong and durable. Despite its porous nature, it's highly absorbent, in fact, more so than cotton. Like linen, it wrinkles easily and has almost no stretch.
Usage
As the spring makes way for summer, I'm enjoying the temperate versatility that the Outlier Ramienorth Boxford brings.
At 200gsm, this is a heavy fabric. The Outlier AMB Button Up is 130gsm. This means it's suitable for spring temperatures. But, because of the porous fabric and generous fit, it looks like it will work well in summer as well.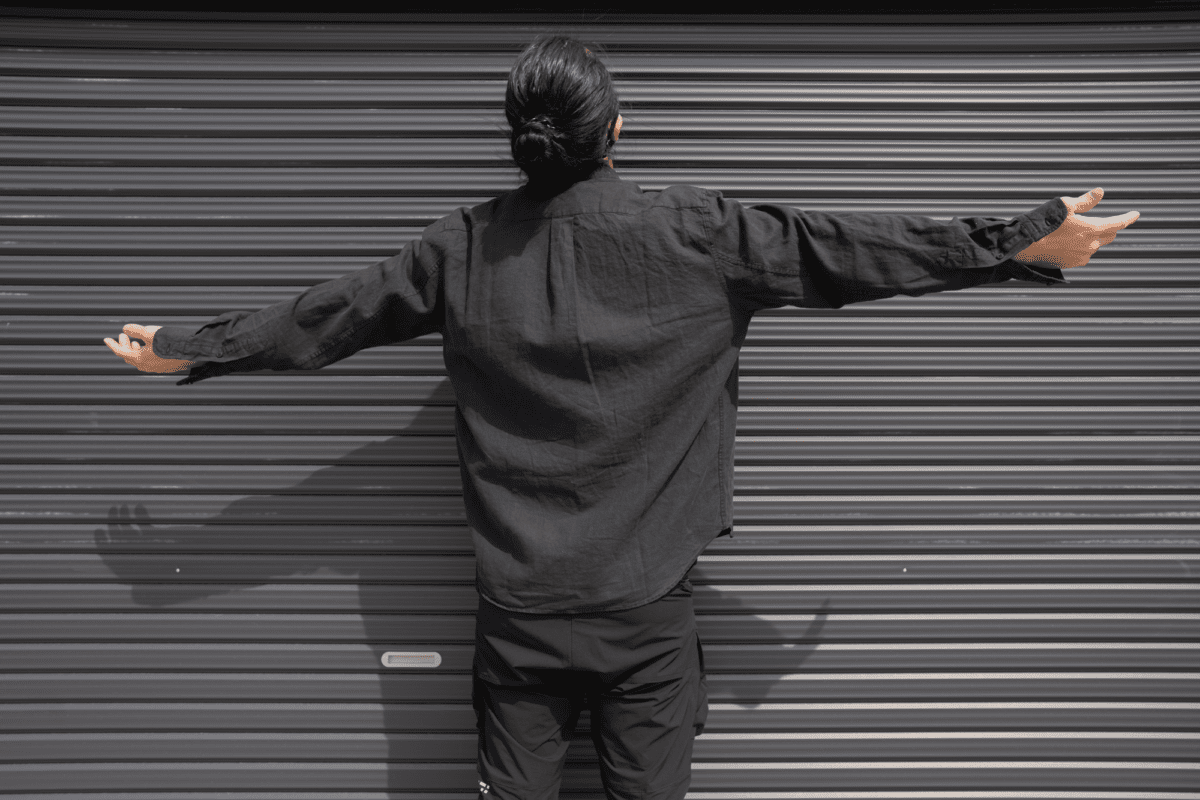 This weight of ramie is best for hot and humid climates because it's thick enough to wick moisture away from your body and the air to keep it dry. If you use this in cold and humid temperate, it can actually get dangerous since it will wick the moisture, along with the heat away from your body.
For hot and dry climates, Outlier recommends the Ramielight instead, which is a 125gsm version of the Ramienorth. You have less moisture to suck up in dry weather so a lighter fabric will help with better airflow. You can find the Ramielight on something like the Outlier Ramielight Breezy Pivot.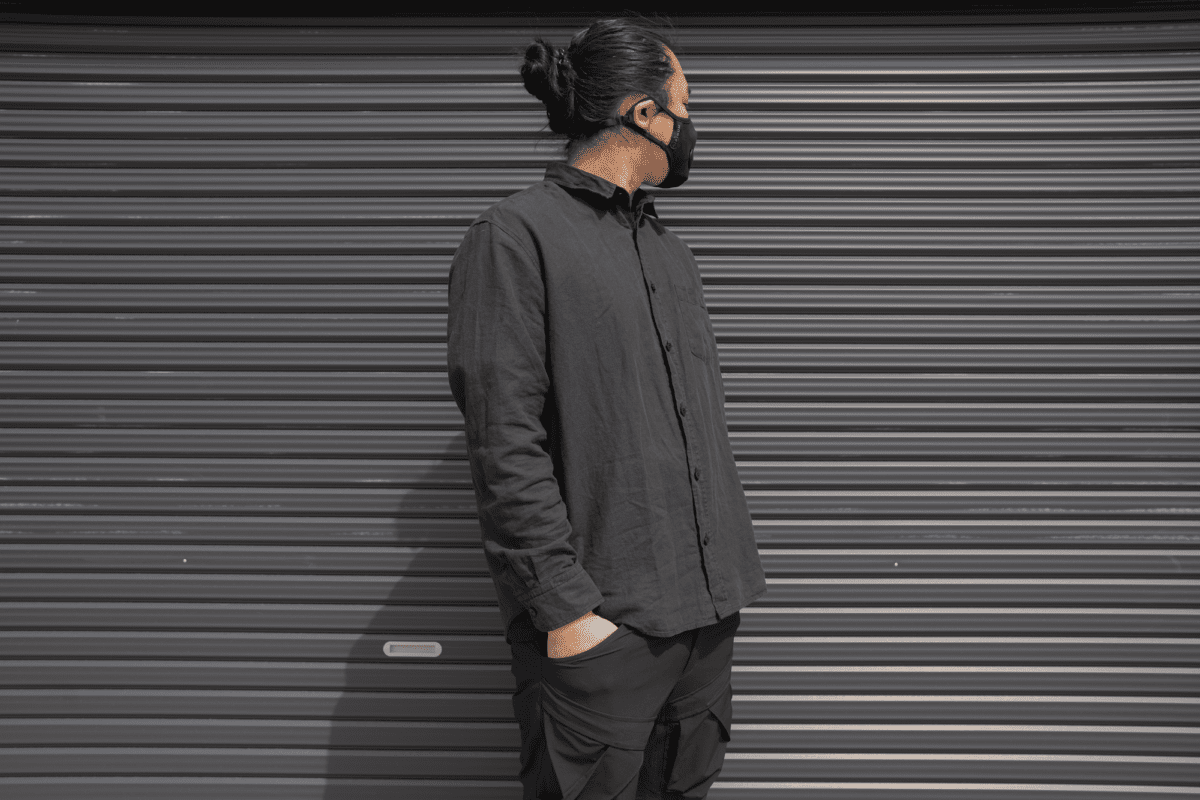 This is my first time feeling ramie and it feels like something between cotton and linen. There's a mixed feeling of the softness of cotton and the granular feel of linen that hasn't been broken in. Overall, it has a lustrous feeling that my skin agrees with.
While the boxy fit allows more than enough freedom of movement, there are pleats on the back to give it even more range of movement.
While like linen, ramie would break in with use and get softer, I've found that the Outlier Ramienorth Boxford is soft enough right out of the box. I look forward to breaking it in further to see how it evolves.
The ramie is made for hot and humid climates, but the recent weather in Japan is still cool and dry. The summers in Japan are usually pretty hot and humid, I'll be updating this review after I've worn it during the season.
Conclusion
I reviewed this shirt without knowing that this would become my favorite shirt. This happened for me with the Outlier Futuredarts as well.
I would recommend this shirt from someone looking for a casual shirt for summer but also versatile enough for all-year wear. If you are looking for something to look smart in the office, maybe something like the Outlier AMB Button Up or Wool&Prince Merino Shirt might work better.
Additional Images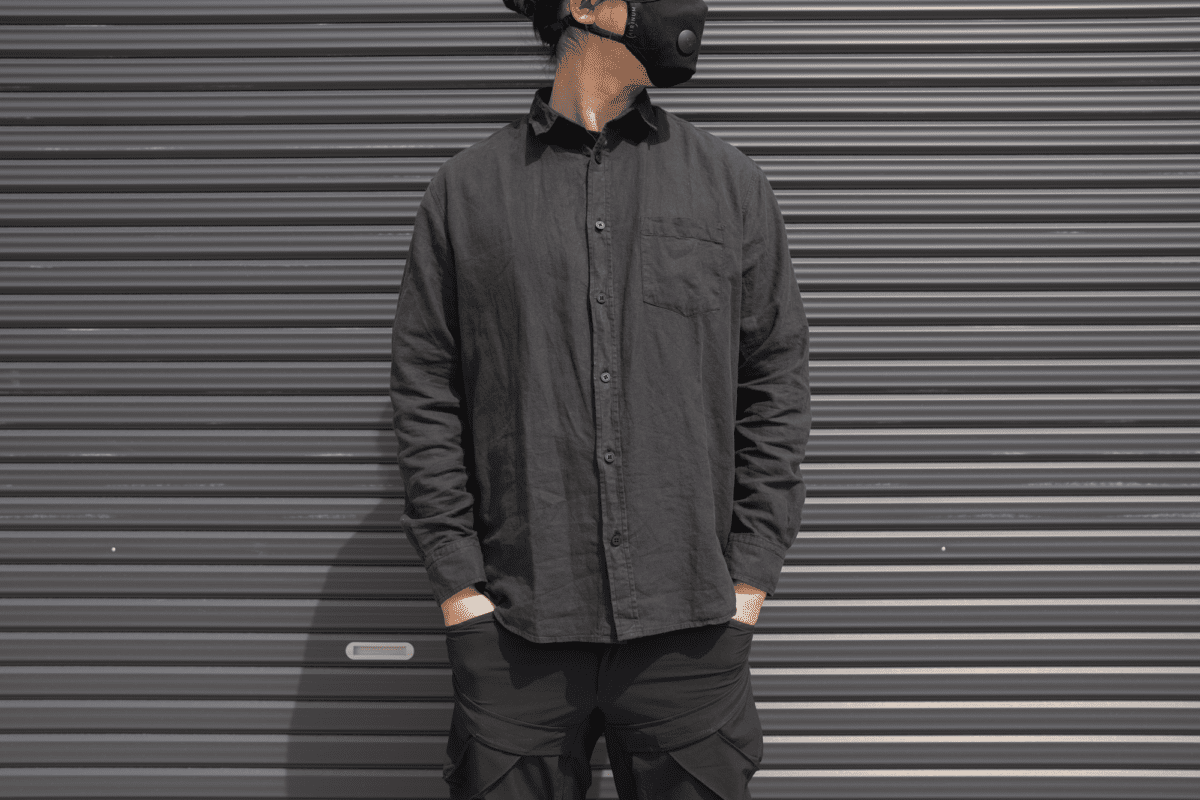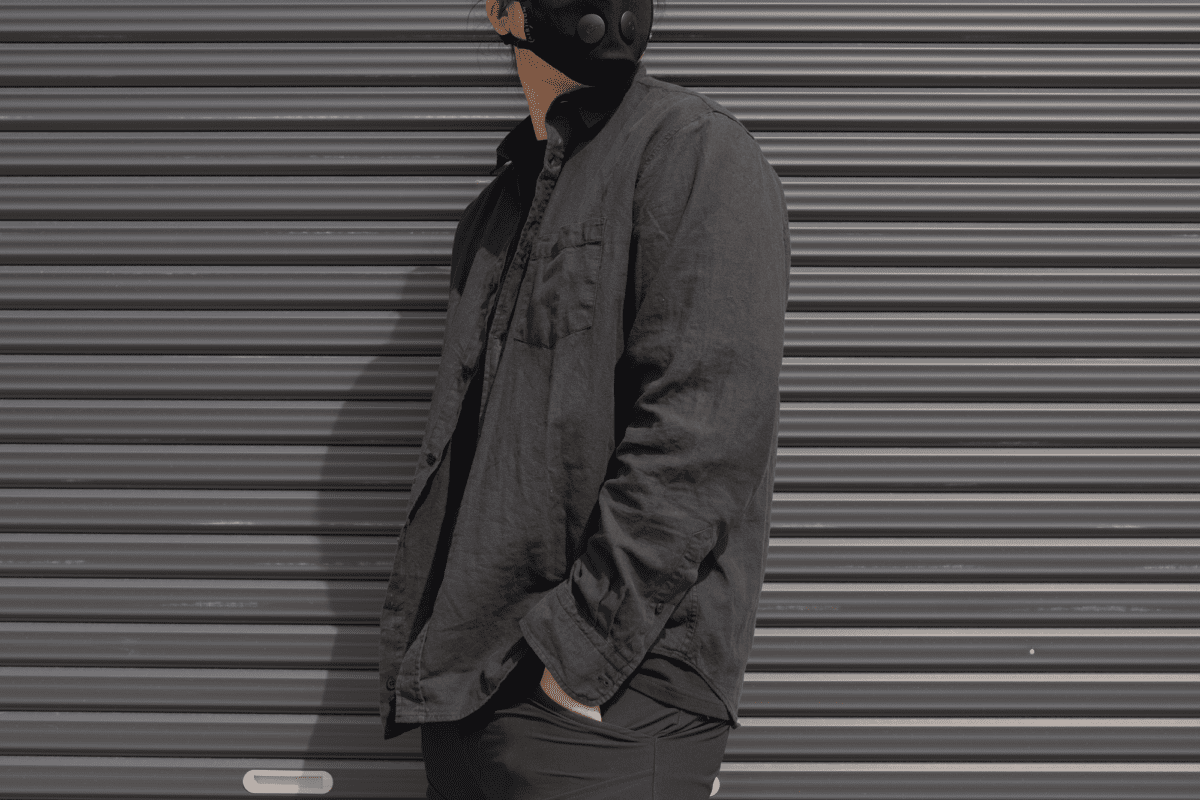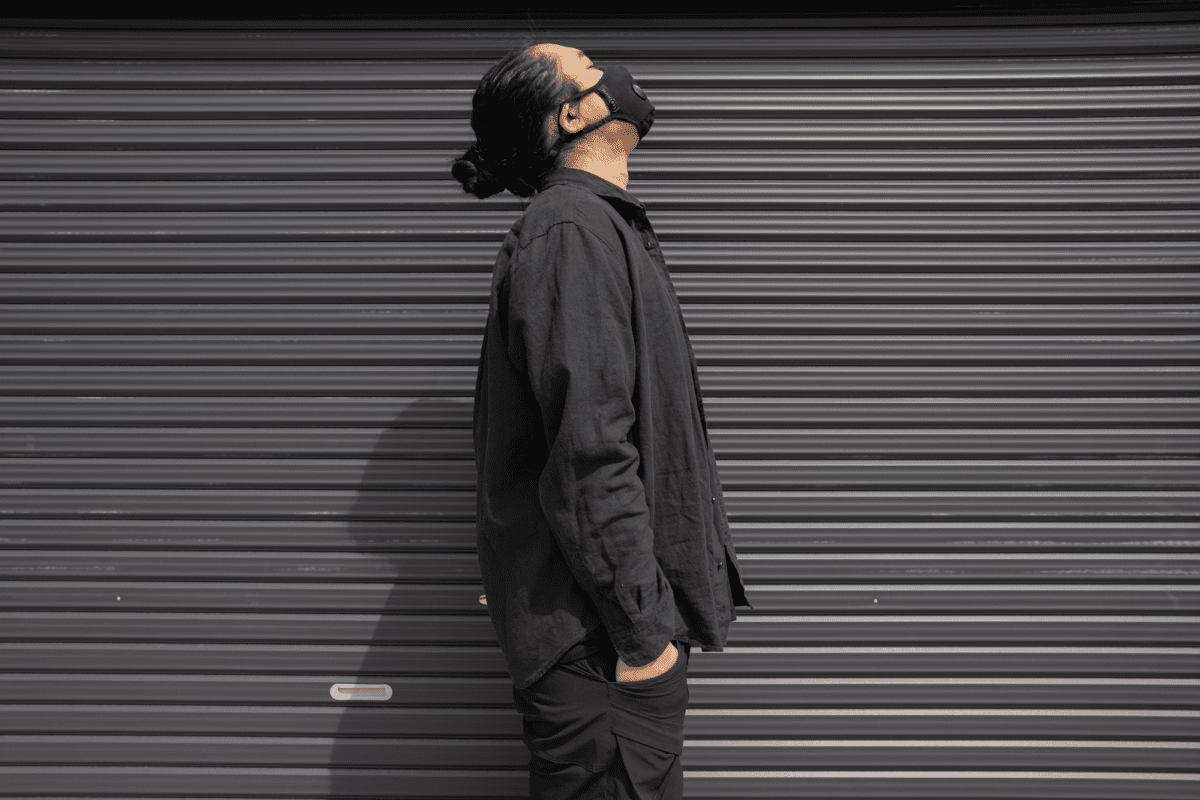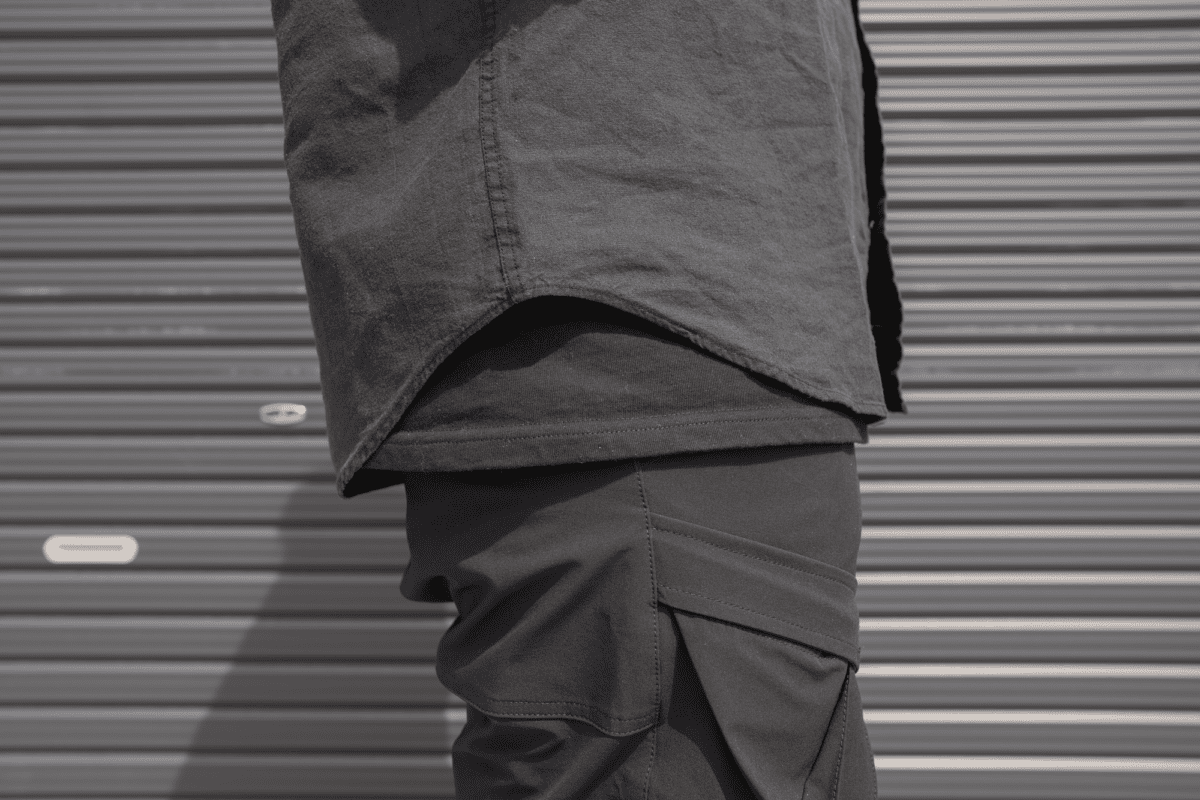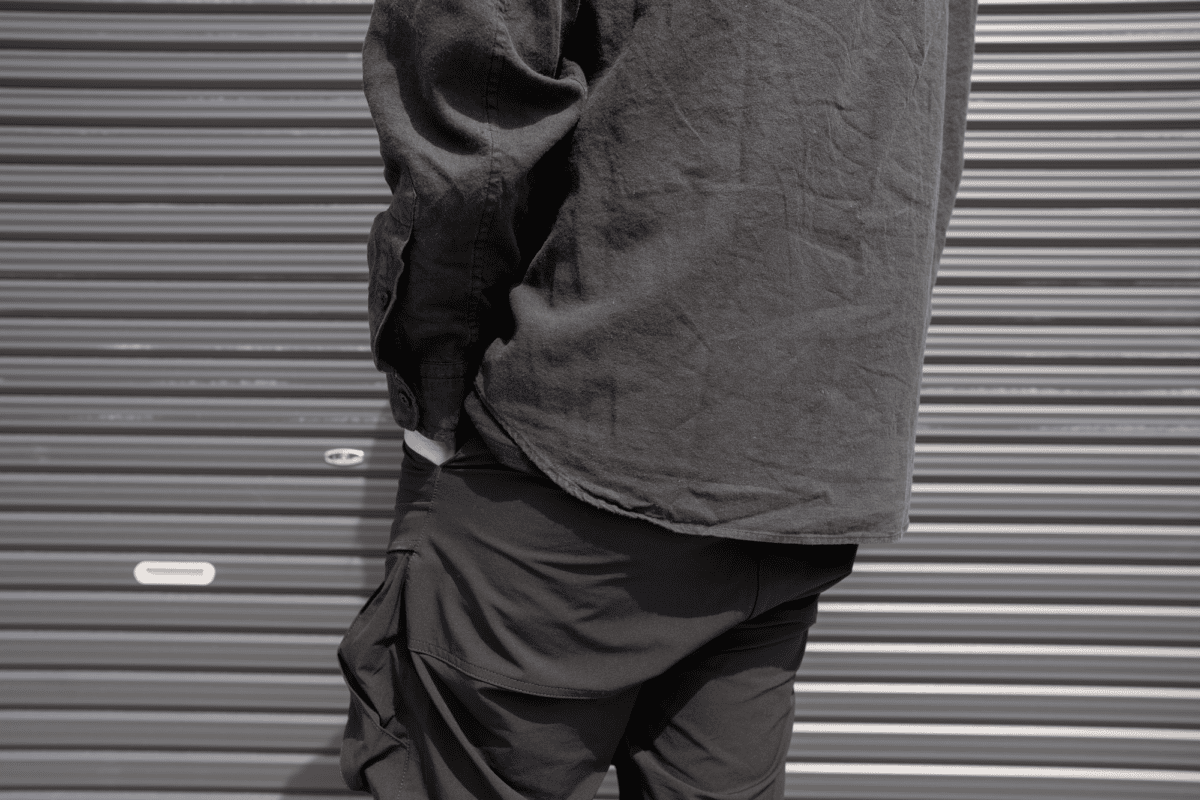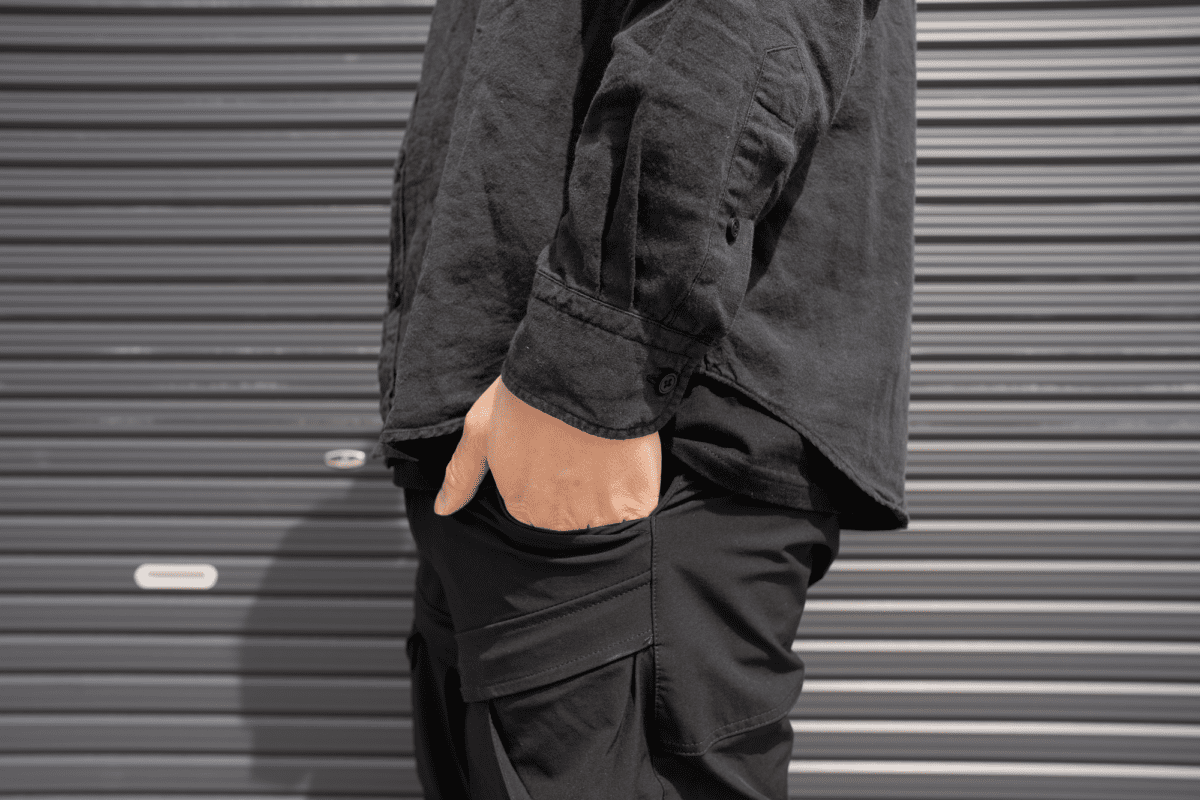 Like this review? See all of my in-depth reviews.
Also, consider supporting me by being a Patreon. Every cent given will go back into improving the content of this website.
Tagged outlier ramie ramienorth review shirt