This website is made possible by readers. I may earn a small commission when you buy through the links in this article at no extra cost to you. Learn more.
I can't believe that in my close-to-36-years on this planet, it was only recently that I learn about this McDonald's secret menu item, the McGangbang.
What exactly is a McGangbang?
The McGangBang, also called the "Bababooey Burger" is a very popular, if not the most popular, Secret Menu item McDonald's has to offer. The absurd and grotesque title gives a look into the nature of the burger. The McGangbang originally started by putting a McChicken (Or a Junior Chicken if you're from Canada) in between a Double Cheese or McDouble. It was a way to get more bang, or may I say, "Gang Bang" for your buck if you're ordering from the Value Menu. See what I did there? It's called wordplay. Please laugh!, Anyways, the modern variation of the McGangBang is made out of a McSausage (or McShmeaty), but instead of placing it between a McDouble or Double Cheese, you put it between a Big Mac and remove the Big Mac's middle bun to create the McGangBang.

McDonald's Wiki
I've actually tried the McGangbang once before with a double cheeseburger and McChicken combination, but today, I decided to share the experience of me trying one, this time with a Big Mac. I am moving up in this world and my mom will be so proud.
I headed down to the nearby McDonalds and ordered a Big Mac (390 yen) and Chicken Crispy (チキンクリスプ) (110 yen), Japan's equivalent of a McChicken, in preparation to put this Frankenstein of a burger together.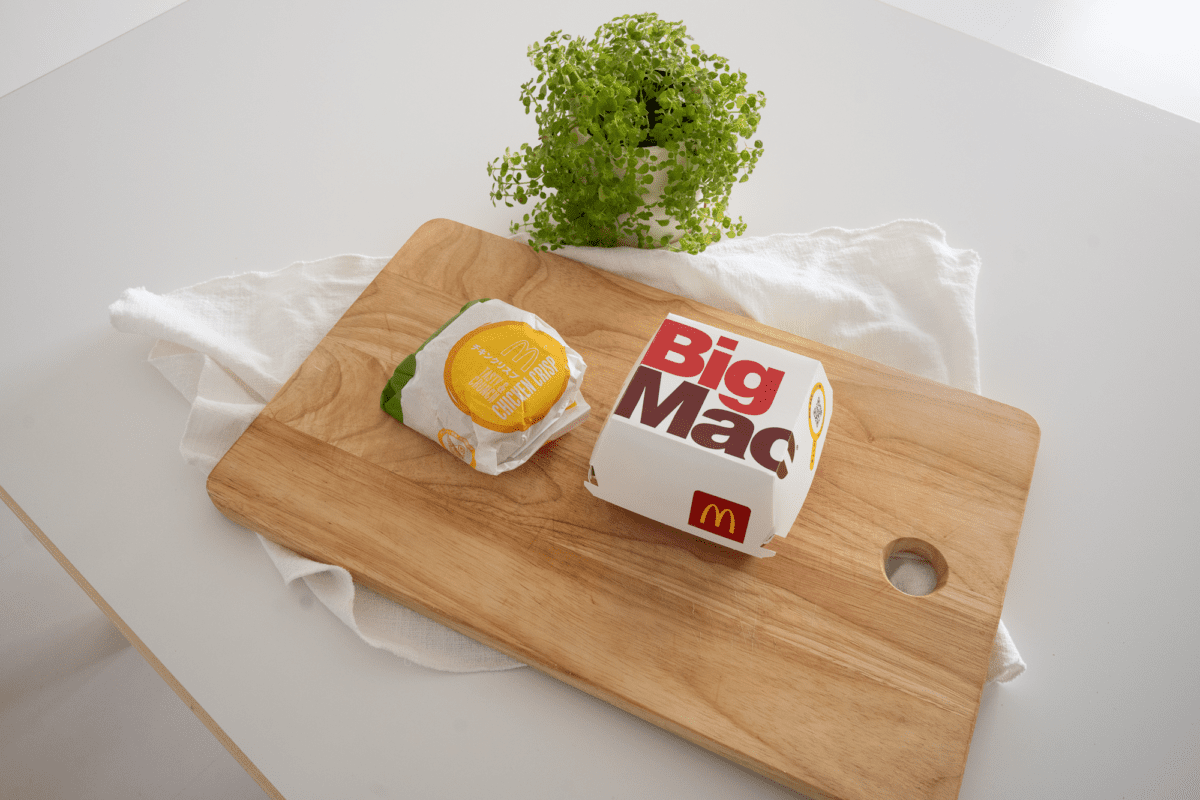 Let's take a look at how each burger looks. Since Japan is known for exquisite food presentation, maybe the McDonald's in Japan would look better?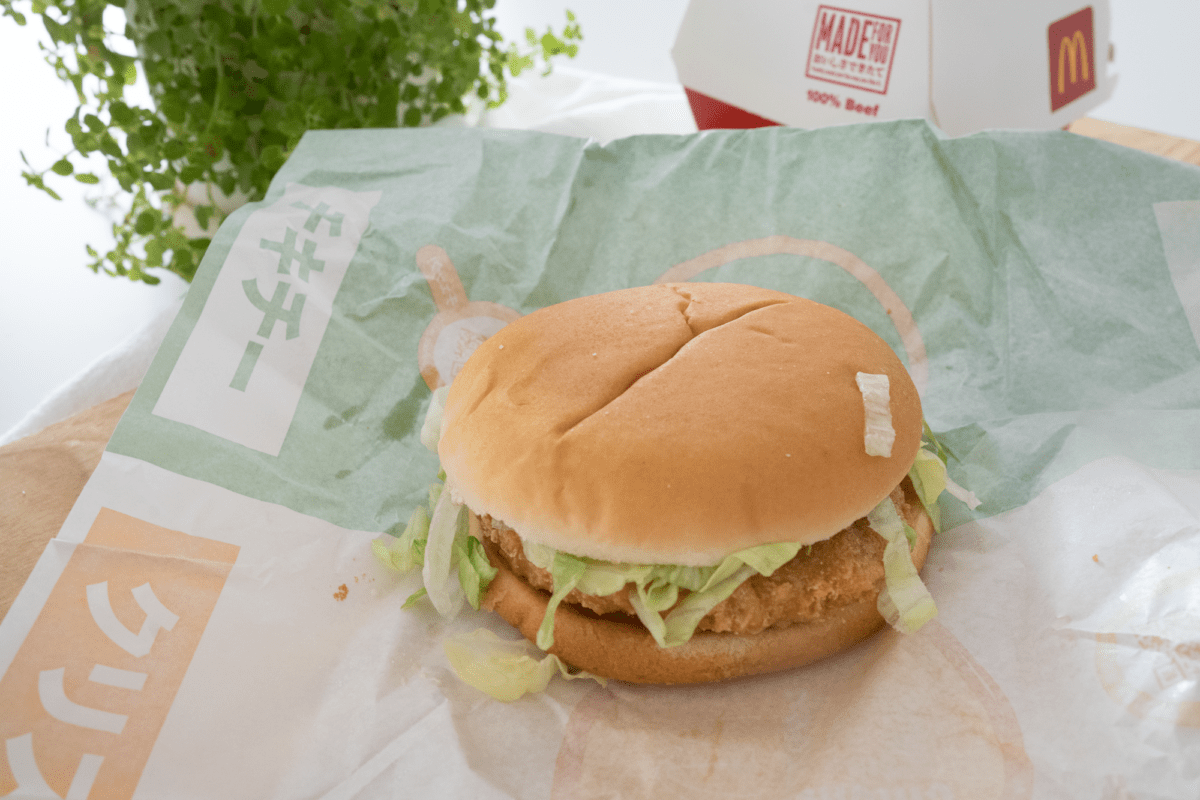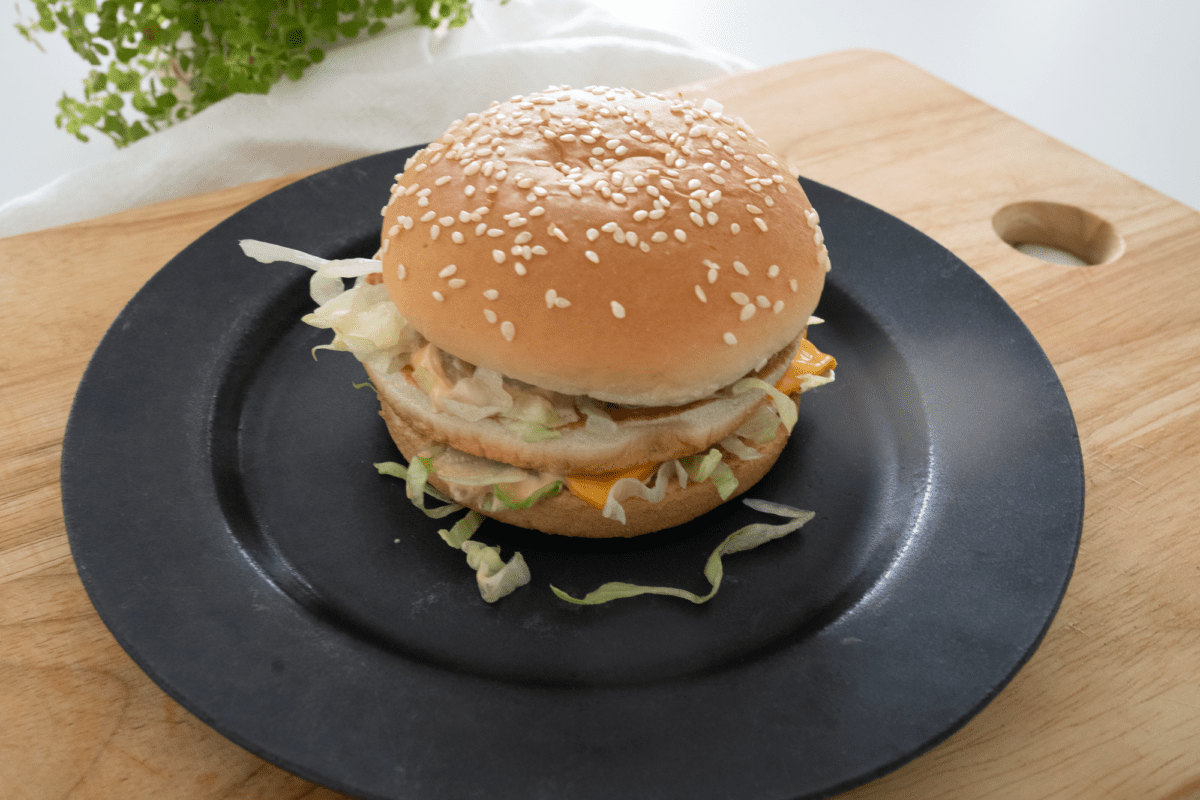 Yeah right. Sloppy burgers are a global standard so you can expect the same here.
According to the "recipe", I have to remove the middle bun of the Big Mac and replace it with the chicken burger. Seems easy enough.
First, I took out the bottom layer. There wasn't any sauce or cheese below the middle bun, so you can cleanly take it off.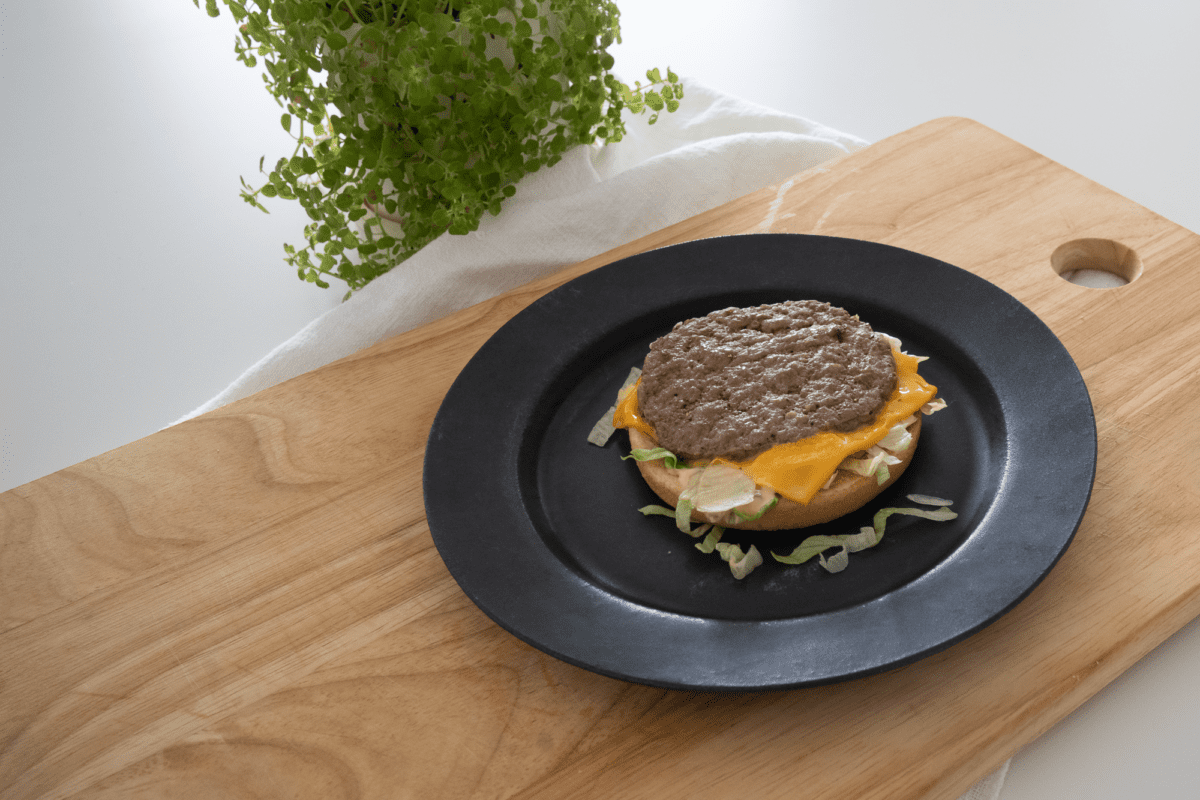 I wanted to straighten that patty but it looks pretty well-fused into the cheese that I didn't want to mess it up.
But no one likes ads, so I got rid of them. If my articles helped you, I ask for your support so I can continue to provide unbiased reviews and recommendations. Every cent donated through Patreon will go into improving the quality of this site.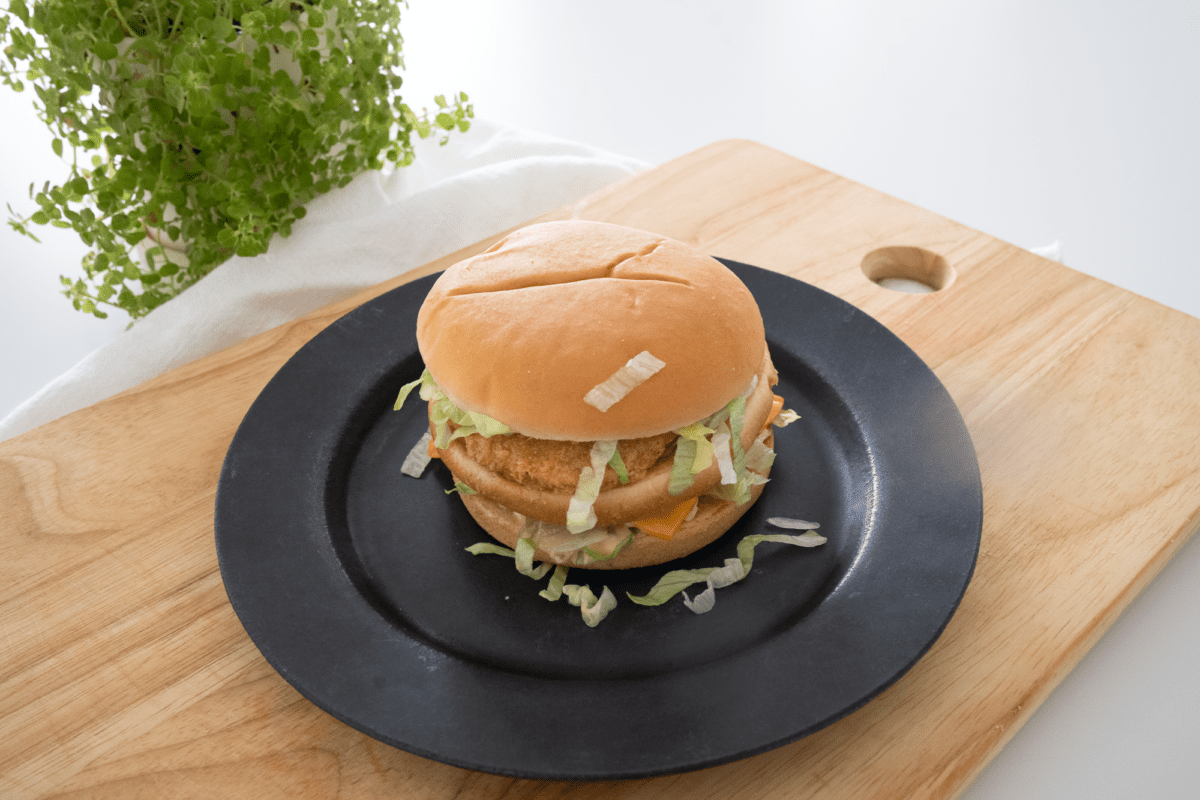 After topping it with the Chicken Crispy, it looks pretty much like a Big Mac with one patty replaced with a chicken one. Of course, we are not done yet. Now, to put the top part of the Big Mac on.
This part of the surgery required a little help from a highly-specialized tool, a spoon. I had to scrape out the Big Mac sauce and lettuce from the middle bun and transfer it over to the top.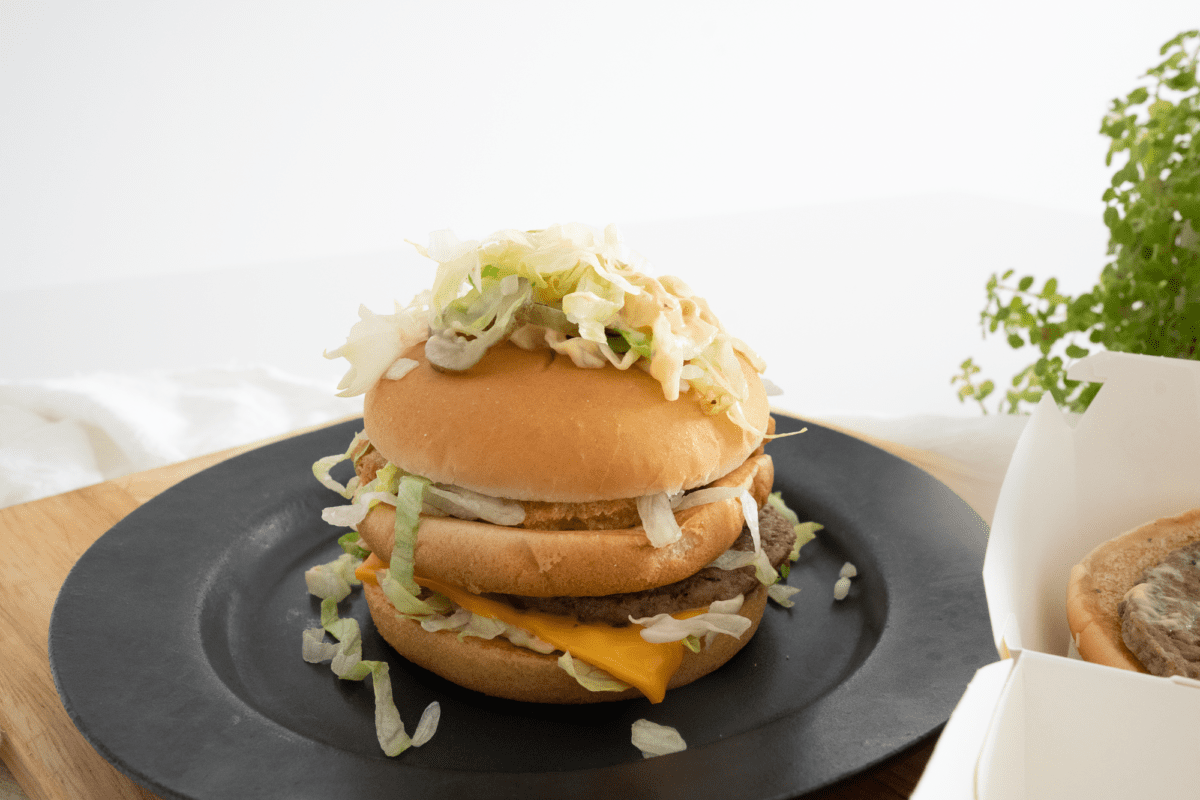 Lastly, we complete the union with the top part of the Big Mac to get…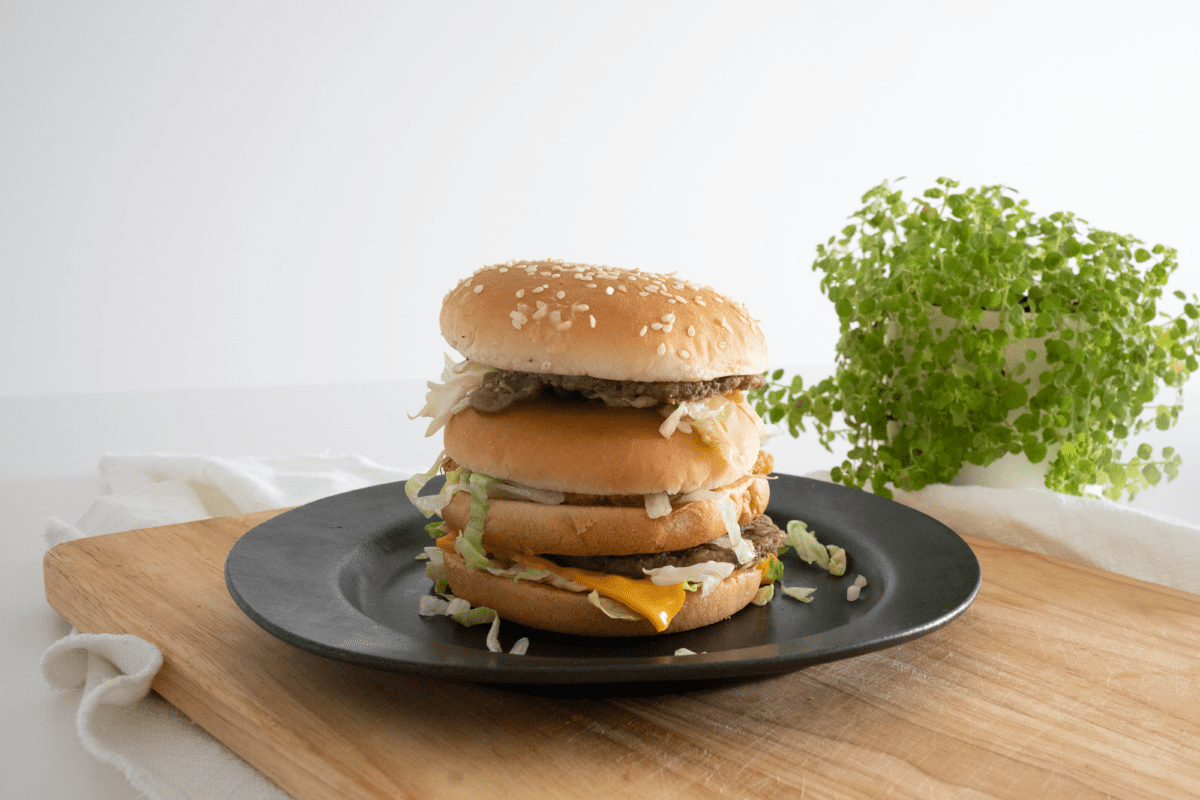 The McGangbang is a sight to behold. I really want to understand what is going through the mind of the person who first decided this was a good idea. But the name is surely apt, it looks like a bunch of ingredients engaging in a gangbang.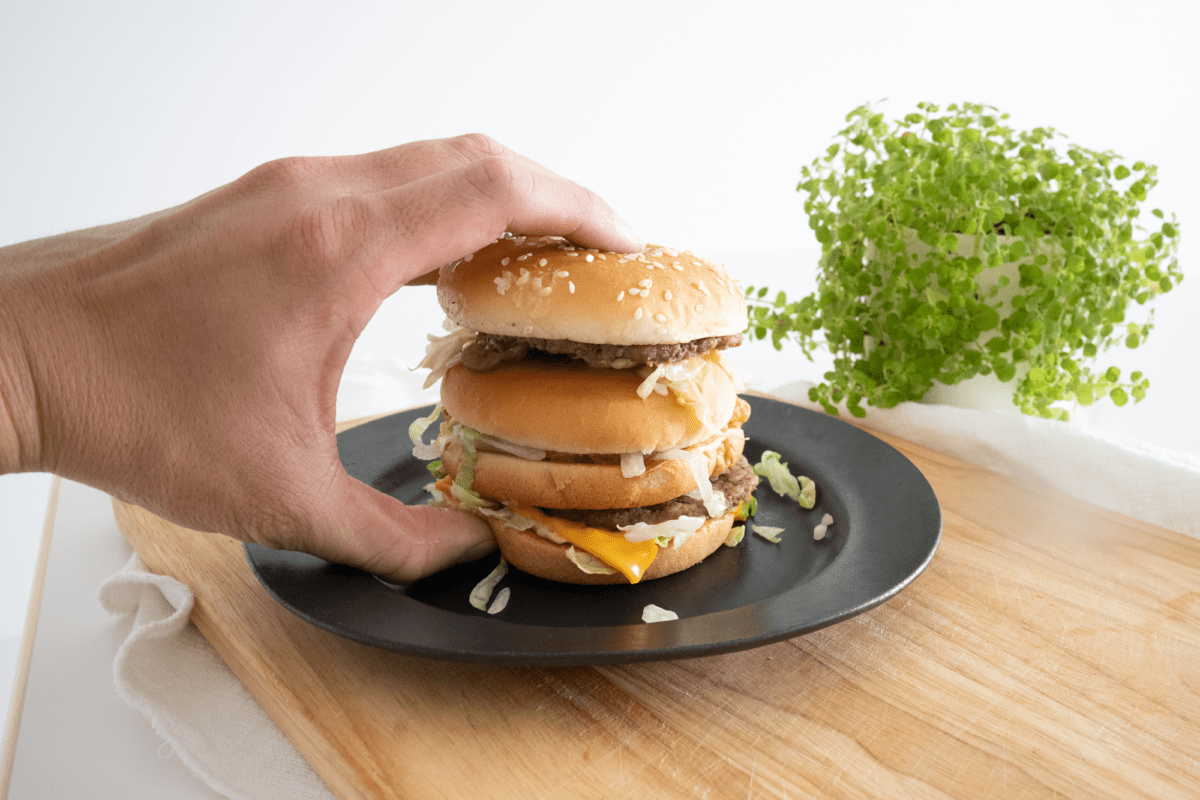 Will this fit in a bite? Only one way to find out.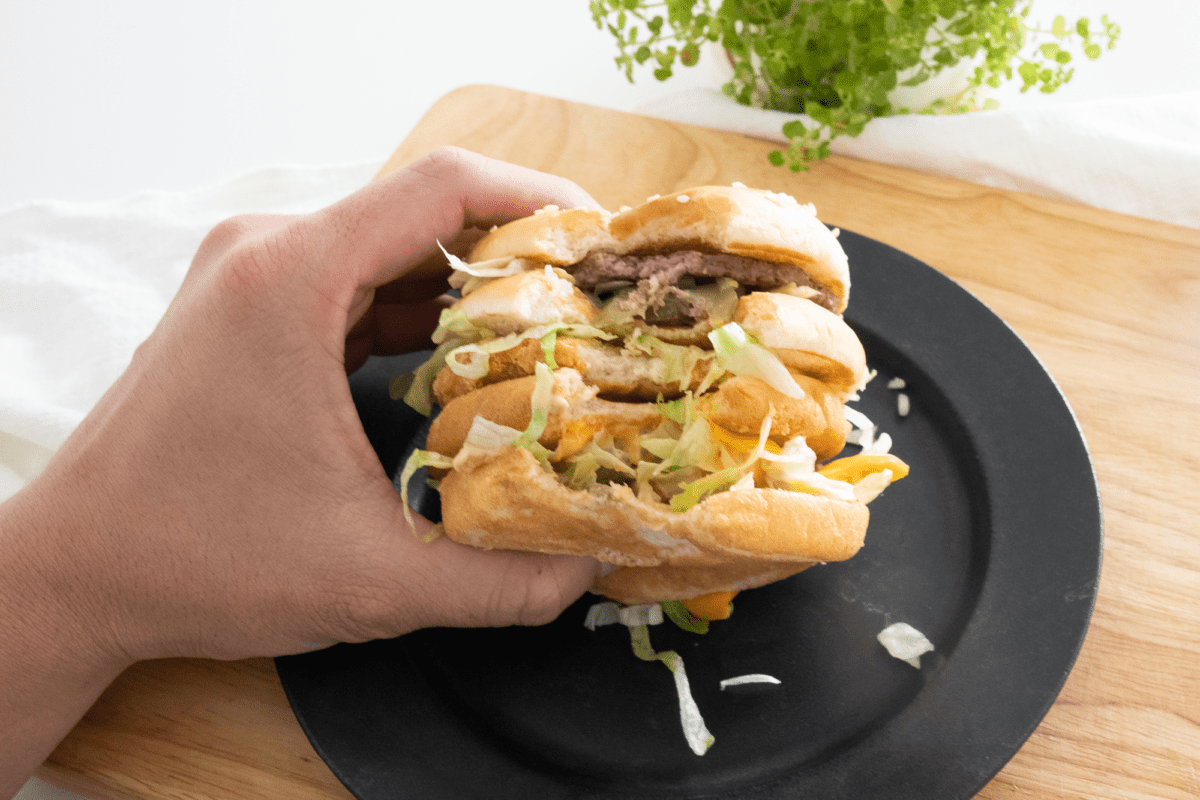 By now, most of us should already know McDonald's burgers can be squished down to fit your mouth. Even doing so, I was only able to scratch the surface.
How does it actually taste?
Pretty much how you imagine it to be. It's a chicken burger in a Big Mac. The flavor of the chicken patty slightly overwhelms the Big Mac since it is thicker and right in the middle of the burger.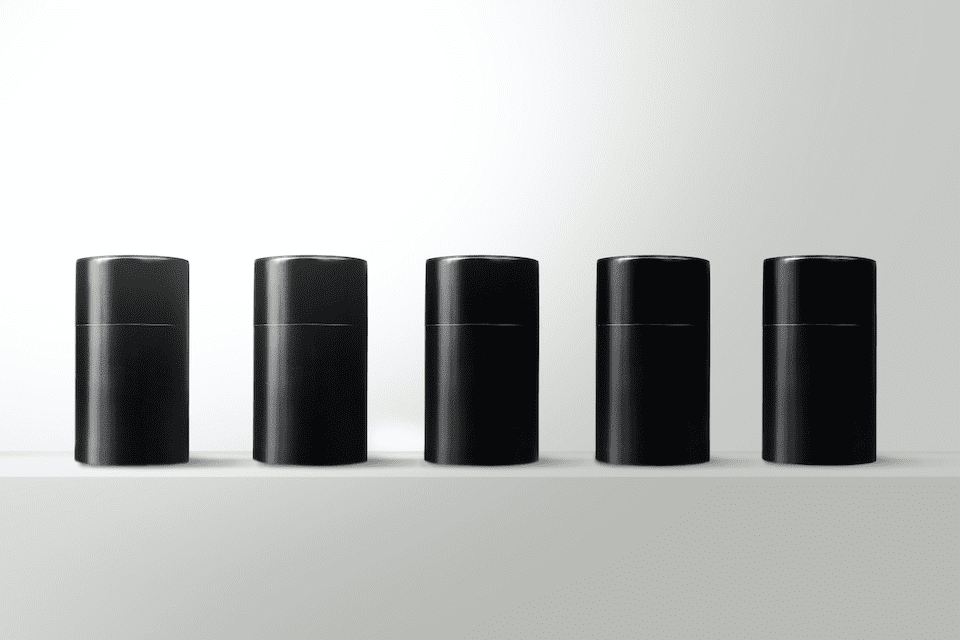 I found a 100 year old company that would create these heirloom quality canisters for me. They are handmade and will keep your tea leaves, coffee beans or anything that you need dry for years to come.
or read review
Each bite is full of flavor that's equally sinful as it is confusing. When you are done and catch a glimpse of yourself in the mirror, you'll ask yourself what the hell are you doing with your life?
The McGangbang is definitely not for the faint of heart. Seriously, because it will probably give you heart palpitations.
Have you got a crazy secret menu that you'd like me to try? Leave a comment and maybe I'll put my waist on the line once again.