This website is made possible by readers. I may earn a small commission when you buy through the links in this article at no extra cost to you. Learn more.
Details
Price $198 at outlier.nyc
Material Bombtwill (96% nylon, 4% elastane)
Fabric Weight 360 gsm
Woven in Sweden
Overview
Outlier has long been and still is my favorite brand of clothing. Over the years, I've developed an interest in various brands, recently leaning towards more heritage brands like Carhartt and Alpha Industries. However, my love for Outlier has never wavered.
The brand started with the mission to create a perfect pair of pants that works as well on your bike commute as it does in the office. But it was the Outlier New Way Shorts that ushered me into this world of technical apparel that impacted both my life and wallet. Since then, Outlier's clothing, especially their bottoms like the Outlier Slim Dungarees and Outlier Futuredarts, has really got me hooked on them.
As you might be able to tell, I am a bit of a fanboy. So while this review might very well be biased, wearing enough Outlier clothing has also tuned my senses on shortcomings, although they are very far and few. As with all my reviews, such details will not be left out.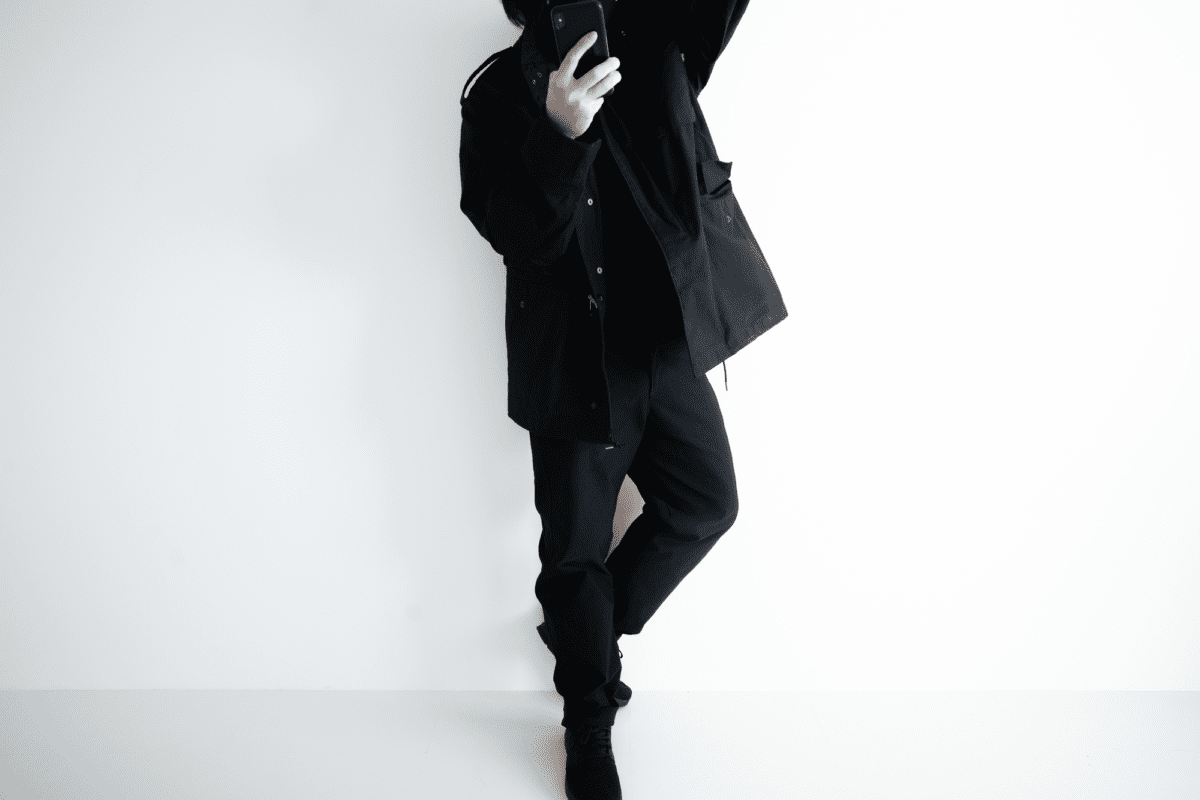 Style
True to Outlier's design language, the Bombworks are a minimalist pair of pants. All the pockets are slits that blend well into the lines of the pants.
As always, I went for the black colorway, but even on the lighter of the eight colors available, it looks like the pockets remain stealthy through meticulous details like making sure the stitching matches the fabric color perfectly.
The Bombworks are a relaxed work pant fit, similar to the other "works" pieces like the Outlier Duckworks. If you are used to coordinating with slimmer pants from Outlier, you might find this fit a little harder to match. Personally, I find that they don't match well with more modern, sleek-looking outerwear like my Reigning Champ Team Jacket.
More than just a fit, details like the wider belt loops made me think of them as work pants. I find that they go well with oversized jackets like the Alpha Industries M-65.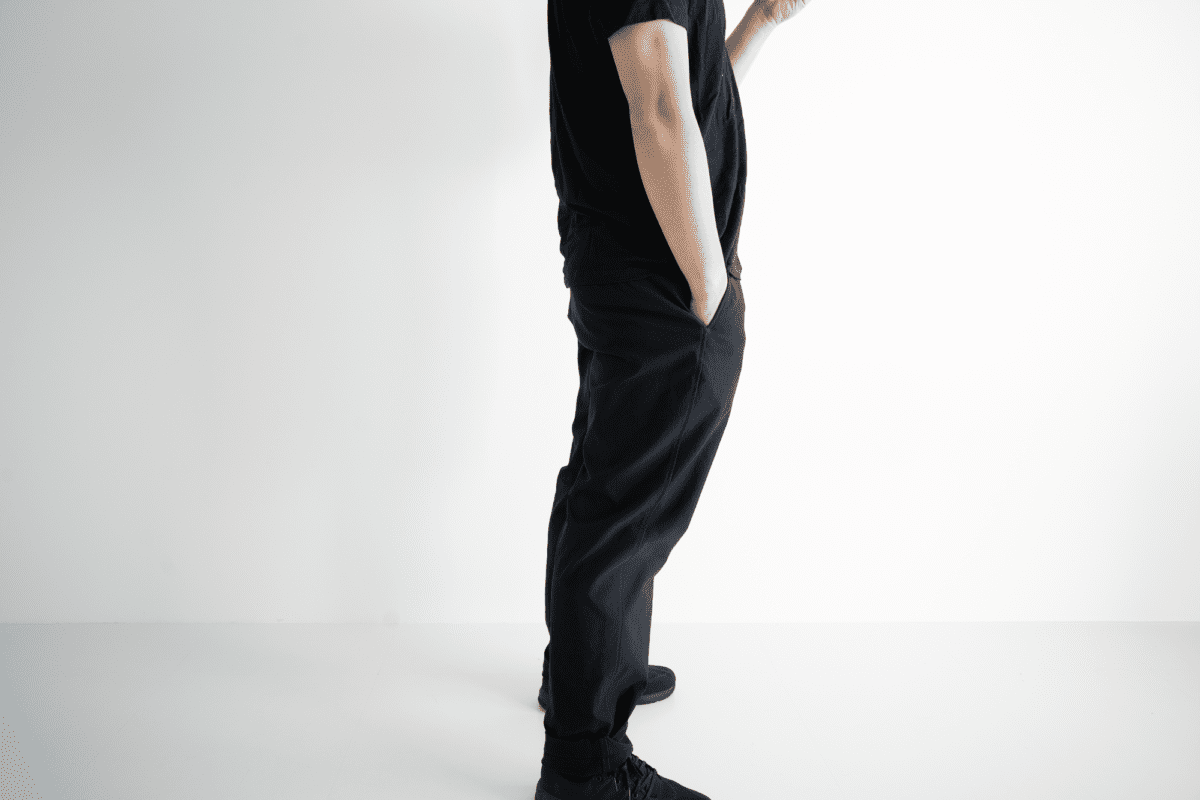 While the product page has Kirill (the model) wearing a pair of leather penny loafers. I'm not sure I can pull them off. Personally, I like them with a pair of boots like the GORUCK MACV-1 or casual sneakers. I've also tried them with a pair of OOFOS Sandal and they don't look half bad.
Judging from the weight and material, I fully expect patina to develop just like it would on a pair of selvage denim. I will be updating this post with fades report when the time comes.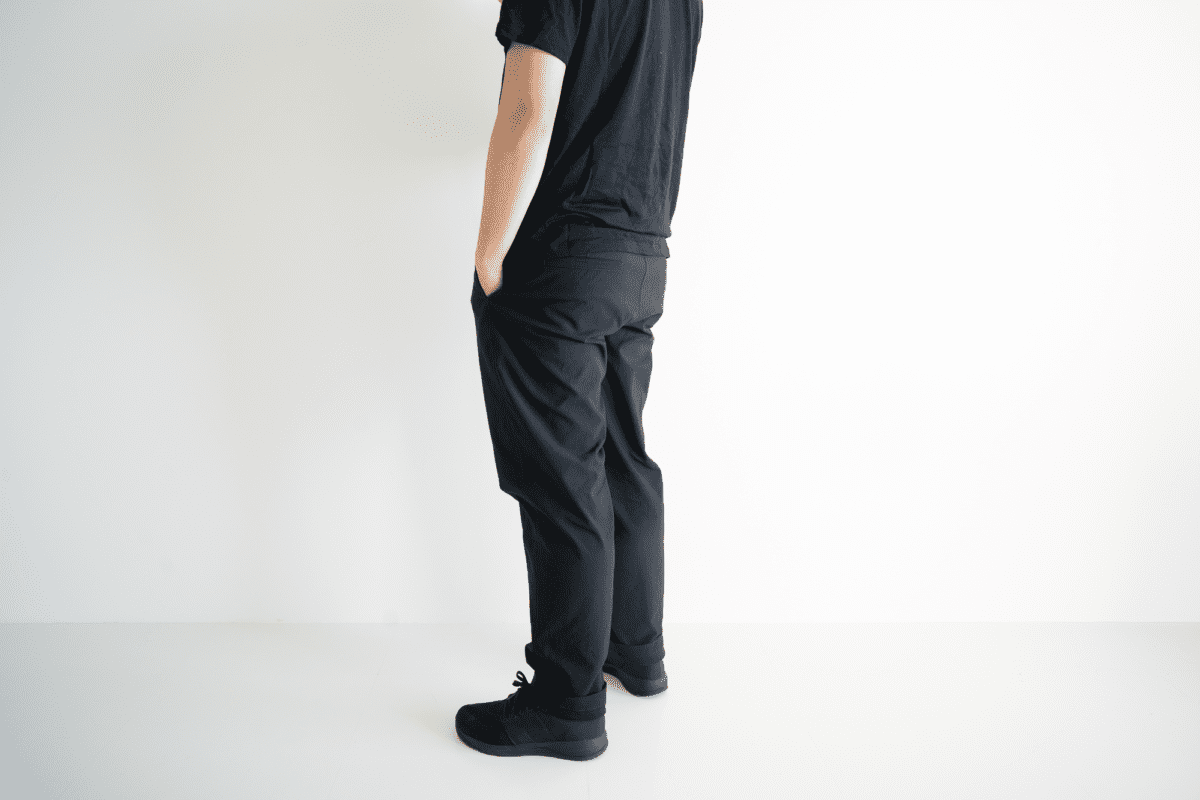 When I was reviewing the Outlier Duckworks, I got a size 32 which I quickly grew out of. I definitely blame the pandemic depression and not my lack of self-control.
But no one likes ads, so I got rid of them. If my articles helped you, I ask for your support so I can continue to provide unbiased reviews and recommendations. Every cent donated through Patreon will go into improving the quality of this site.
Right now, a size 35 is what I am wearing for the Outlier Duckcloth Part Pants. But given that Bombtwill does have some stretch, I got a size 34 which is the same size as the Outlier Slim Dungarees.
It felt a little tight around my waist the first time I put it on; I had to suck in my gut to button up. I was worried that I had made a mistake.
But after a few wears, it looks like the stretch came into play, and it feels comfortable enough that I would only feel some tension on my waist while sitting. I am curious to see if size 35 would be better or if the size 34 will bag out after more use.
I will be updating this section if/when that happens. For now, I would say go true to size and size up if you are in-between sizes.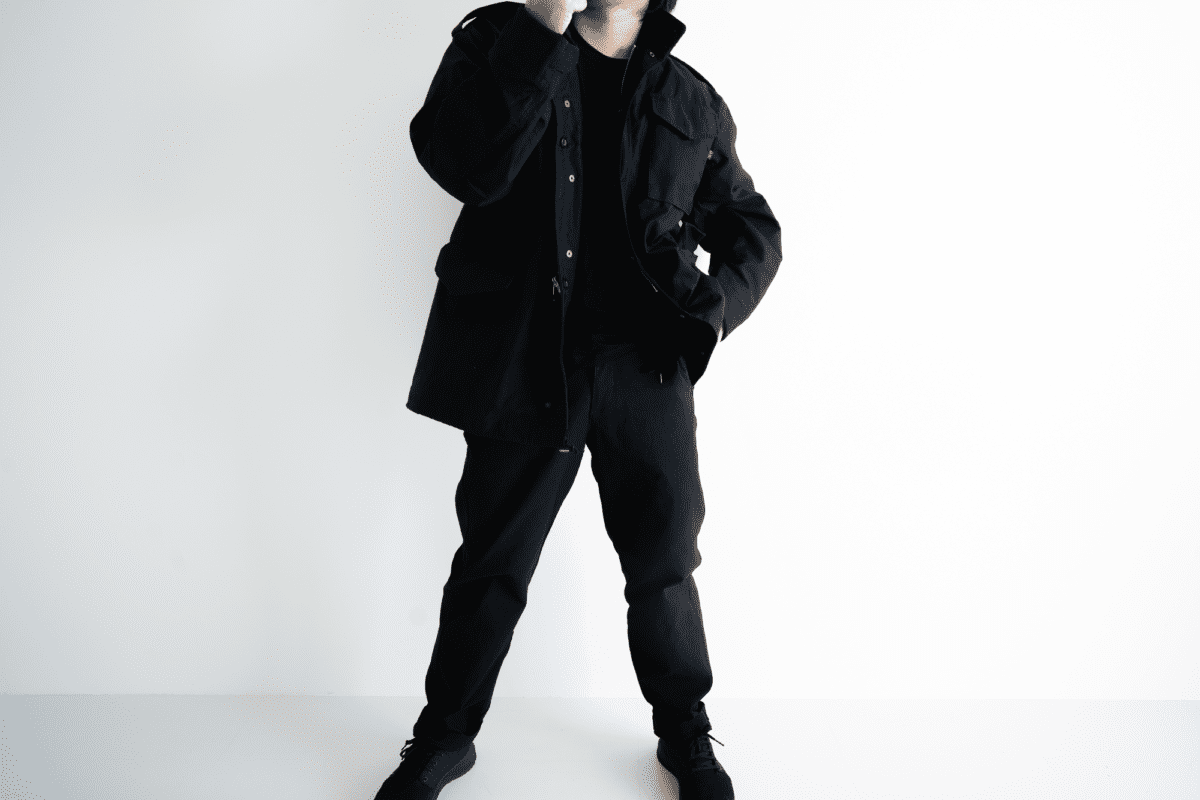 I am approximately 6 ft and I would fold the hems once to get it to the length that I like.
Material
The material used on these is the Bombtwill. It seems like Outlier is seeing the potential of this material and are releasing more products with it. I've had the chance to try it on the Outlier Bombpaints and Outlier Bomb Dungarees.
Bombtwill is my favorite material for the three cooler seasons. It provides the perfect balance between durability and weight. I find that Duckcloth can be too thick and takes a long time to break into, thus won't be as comfortable in the beginning.
The Bombtwill was designed to be a tougher version of Strongtwill, which is found on hits like the Outlier Strong Dungarees and Outlier Strongdarts. The Bombtwill uses a thicker stretch version of what was used on Strongtwill to make it tougher and denser. As such, it is a 360gsm fabric weight compared to the 300gsm for Strongtwill.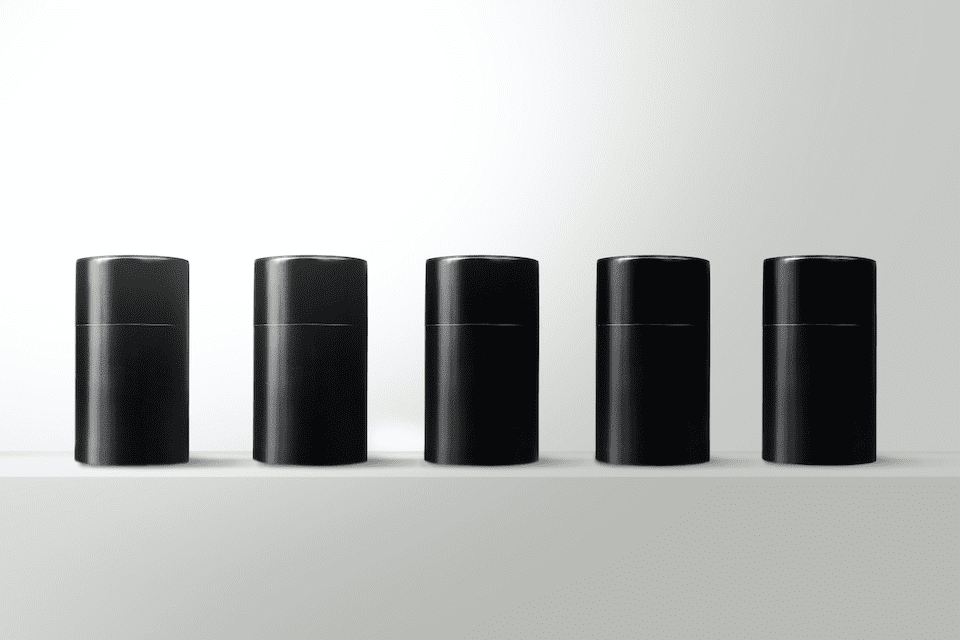 I found a 100 year old company that would create these heirloom quality canisters for me. They are handmade and will keep your tea leaves, coffee beans or anything that you need dry for years to come.
or read review
For Strong Dungarees owners, it would be easy to imagine the Bombtwill as slightly thicker, with more structure. While the amount of elastane is the same at 4%, the added rigidity naturally makes it less easy to move in compared to the Strong Dungarees.
Like most of Outlier pants, the Bomb Dungarees are finished with a Zelan R3 DWR. The finish is the first renewably sourced, non-fluorinated repellent finish that is up to three times more durable than original non-fluorinated repellents. From my experience, the DWR on Outlier pants lasts a long time, the treatment will eventually wear out and you would have to replenish it using something like Nikwax Waterproofing.
Usage
Generally speaking, the thicker the fabric weight, the more durable and less comfortable a pair of pants is out of the box. After a break-in period, the fabric usually feels less rigid. The same is with the Outlier Bombworks. It definitely feels softer and more comfortable after a few weeks of wear.
The side pockets of the Bombworks are parallel to the seams, which contributes to the minimalistic lines. However, it also makes it easier for stuff to fall out of the pockets. Like most of Outlier's pants, these have relatively deeper pockets so I am not as worried.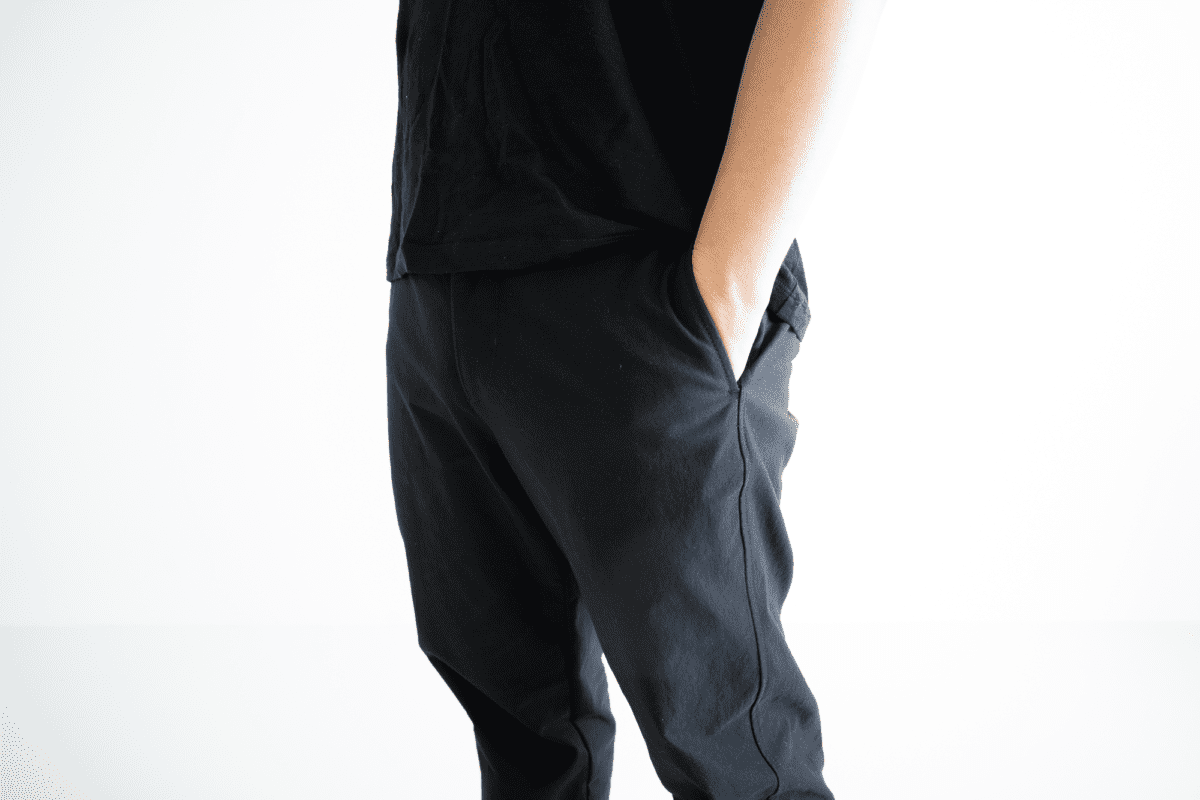 Above the back pocket on the wearer's right, there is a hidden dime pocket, which, in case you are wondering, is about 3.3 inches (or 8.5 cm) deep. Since this is an uncommon position for a pocket, I rarely put coins in there. I'm used to dumping it into my side pockets, and it's hard for a pair of pants to change that behavior. In some ways, I would not want to do so since then the muscle memory would be retained when wearing other pants without the pocket.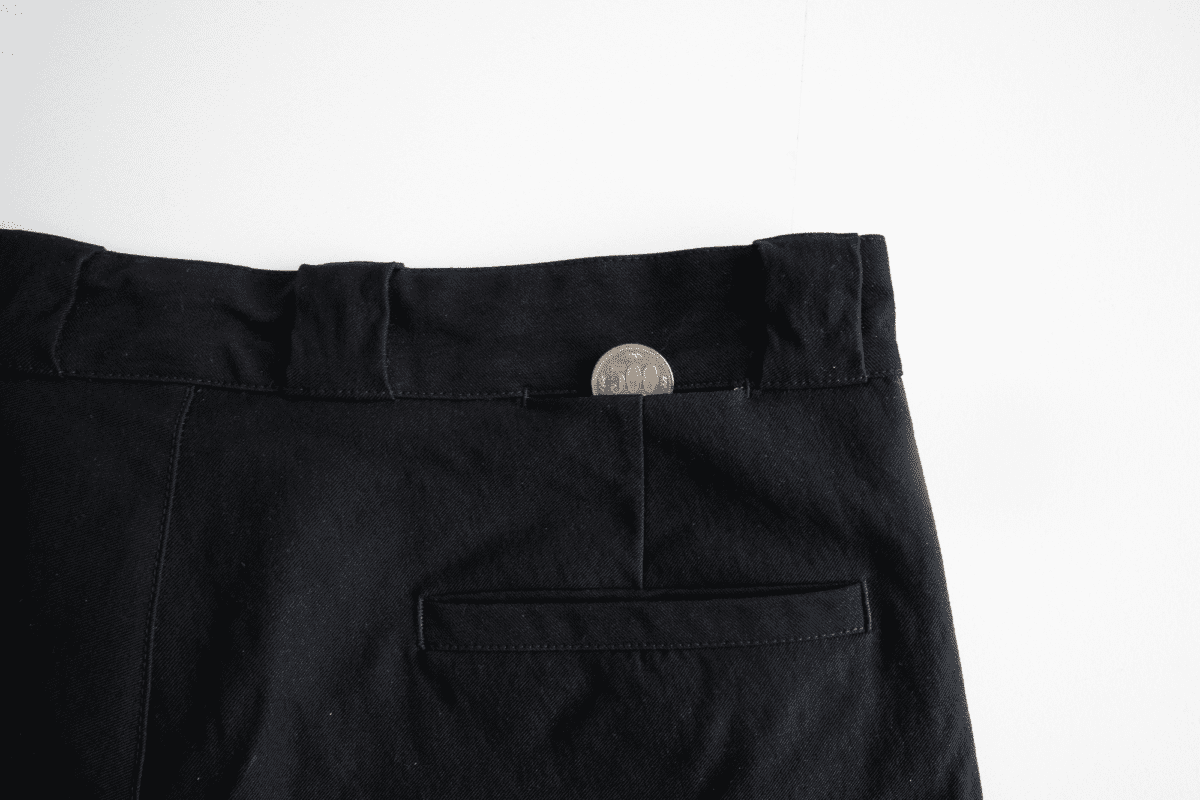 The back pockets themselves are pretty standard and are about 5.7 inches (or 14.5 cm) deep. Since I dislike taking out my back pockets' contents (or having crushed cards in my wallet) before I sit, I usually don't have anything in my back pockets.
Compared to the Duckworks, you can feel a difference with the stretch. But the rigidity of the material does offset it and you don't get the same stretchy feeling as you might with the F.Cloth.
Conclusion
Given the quality and material, I find that the $198 price tag is a steal, more so than some of Outlier's other pants. The work pants' durability is what seals the deal for me. I expect to wear the Bombworks for a long time and for it to look and feel better as I do.
Additional Images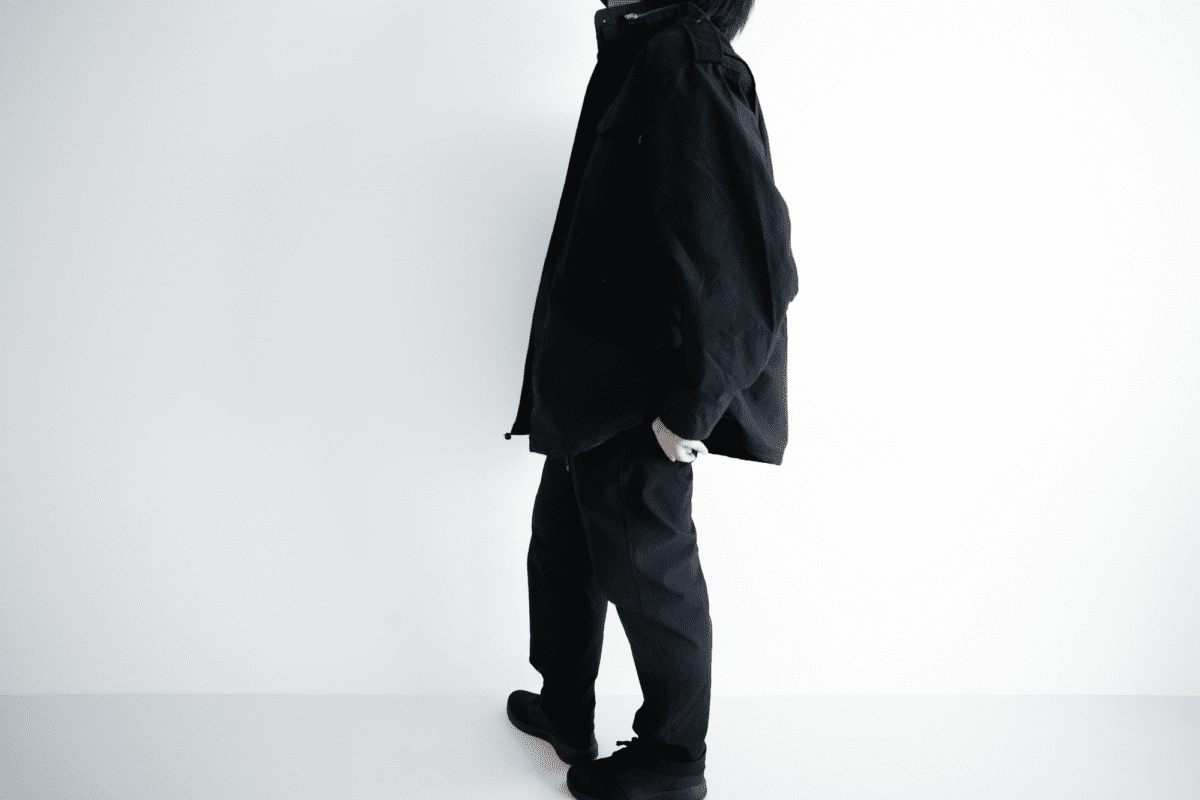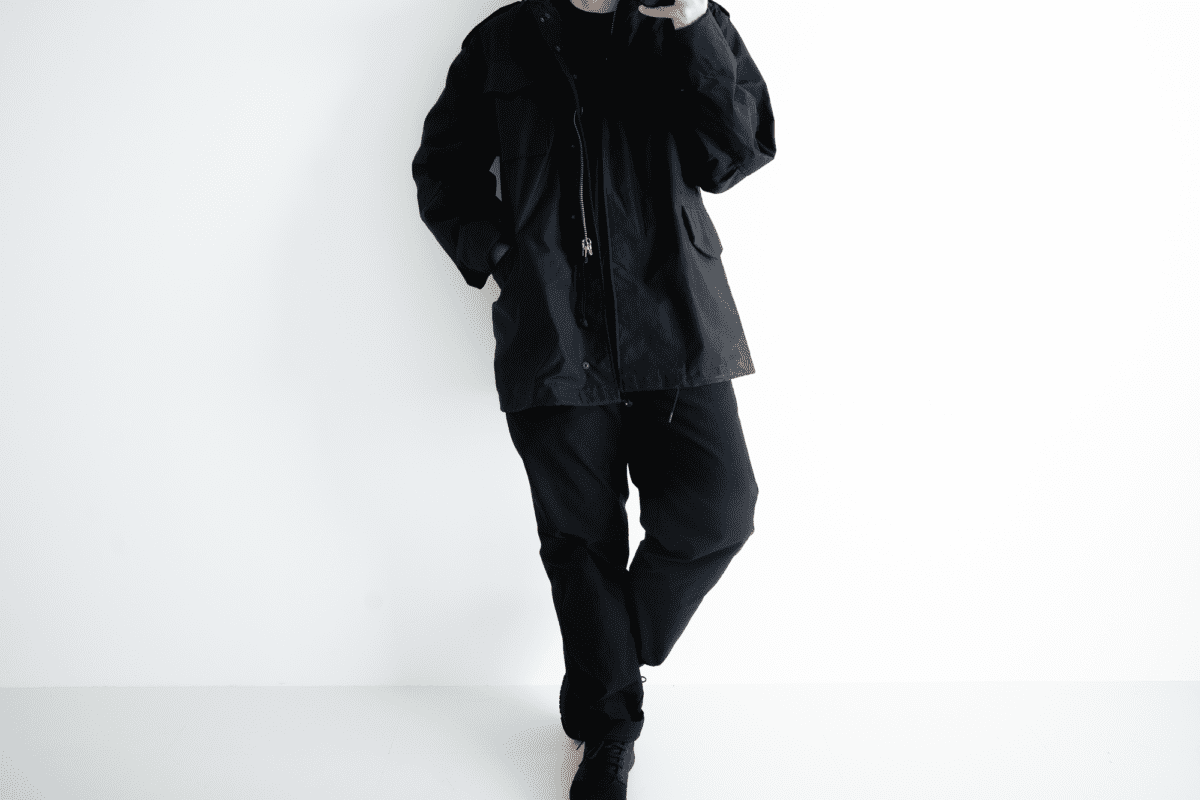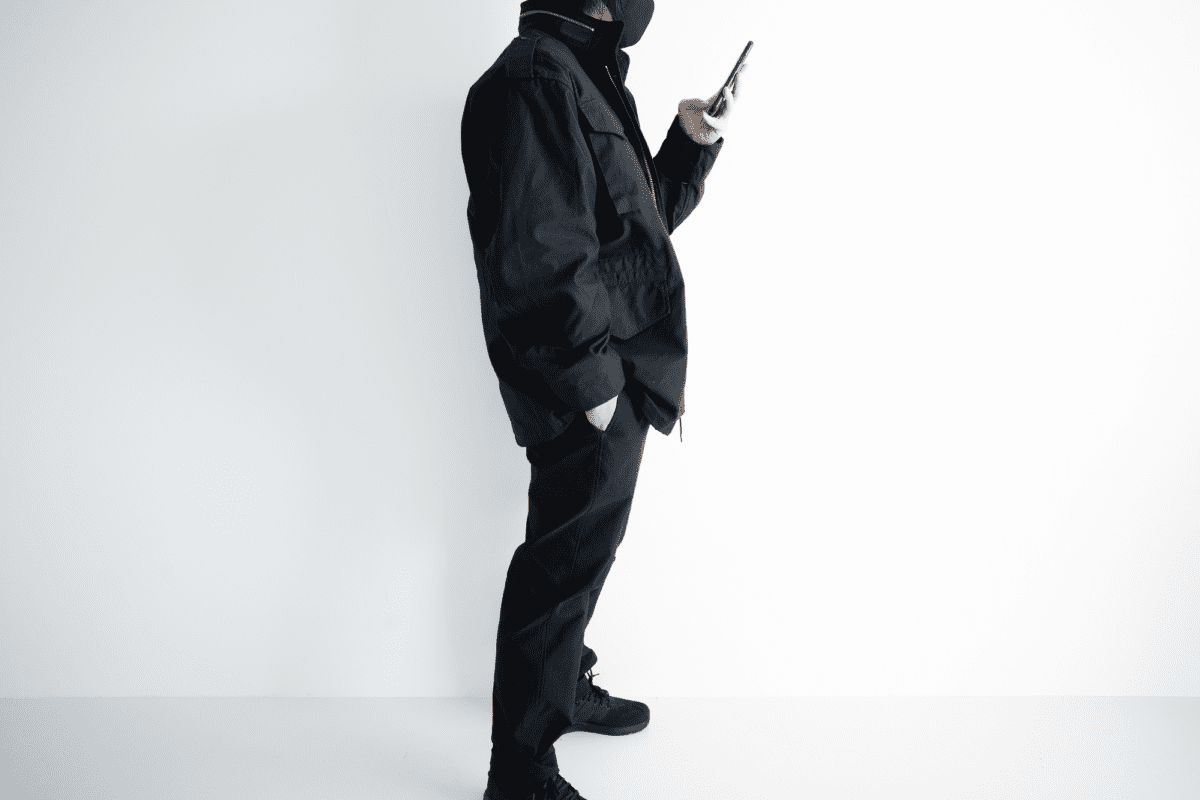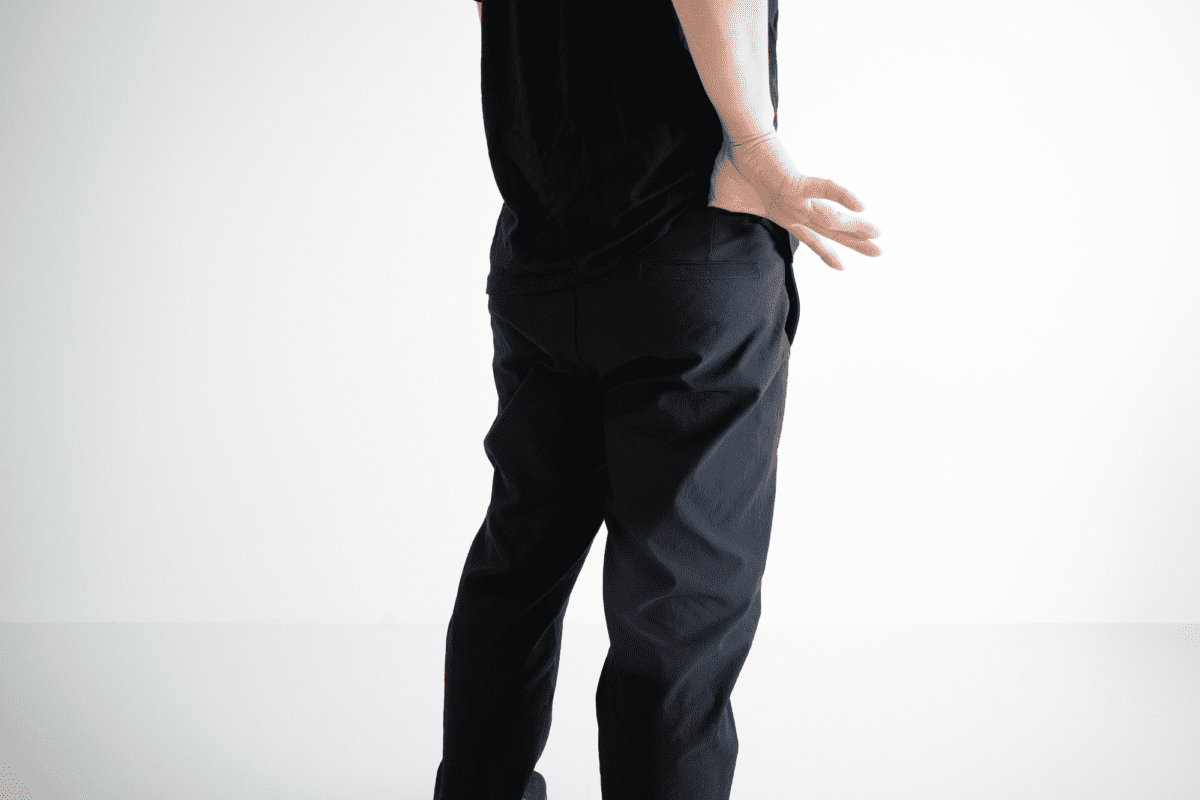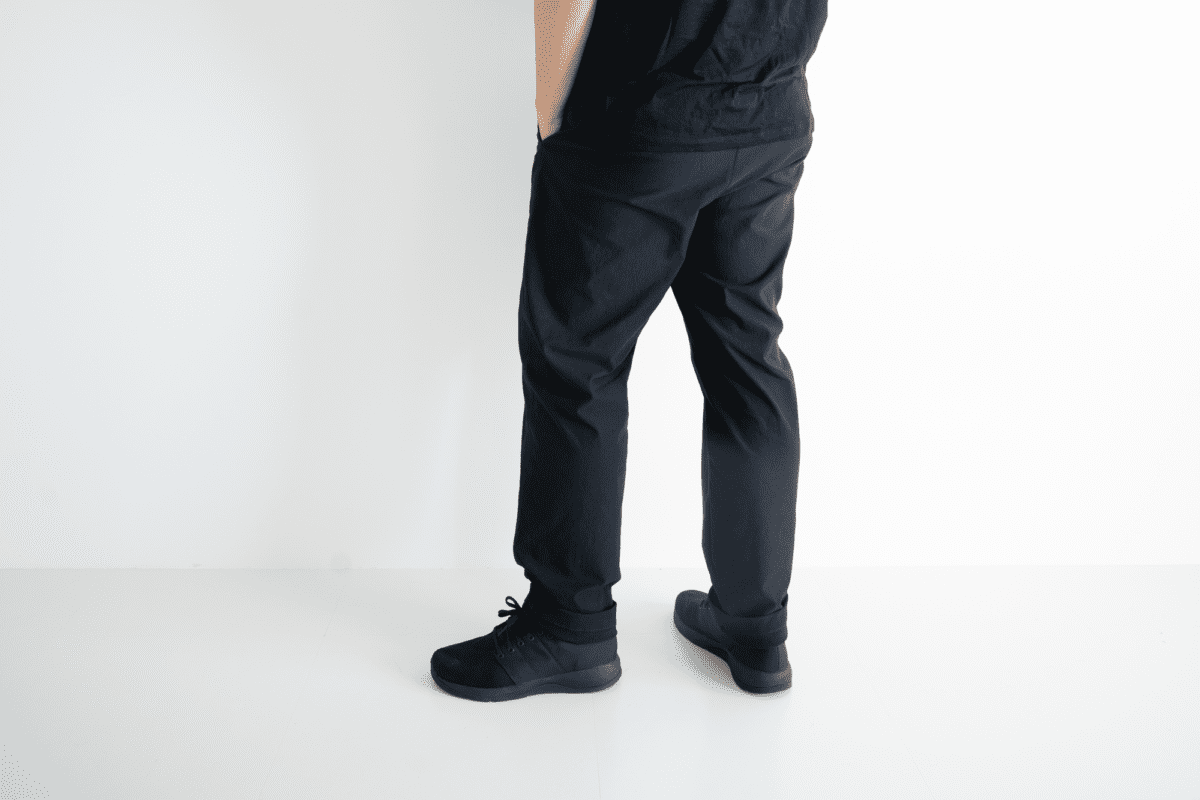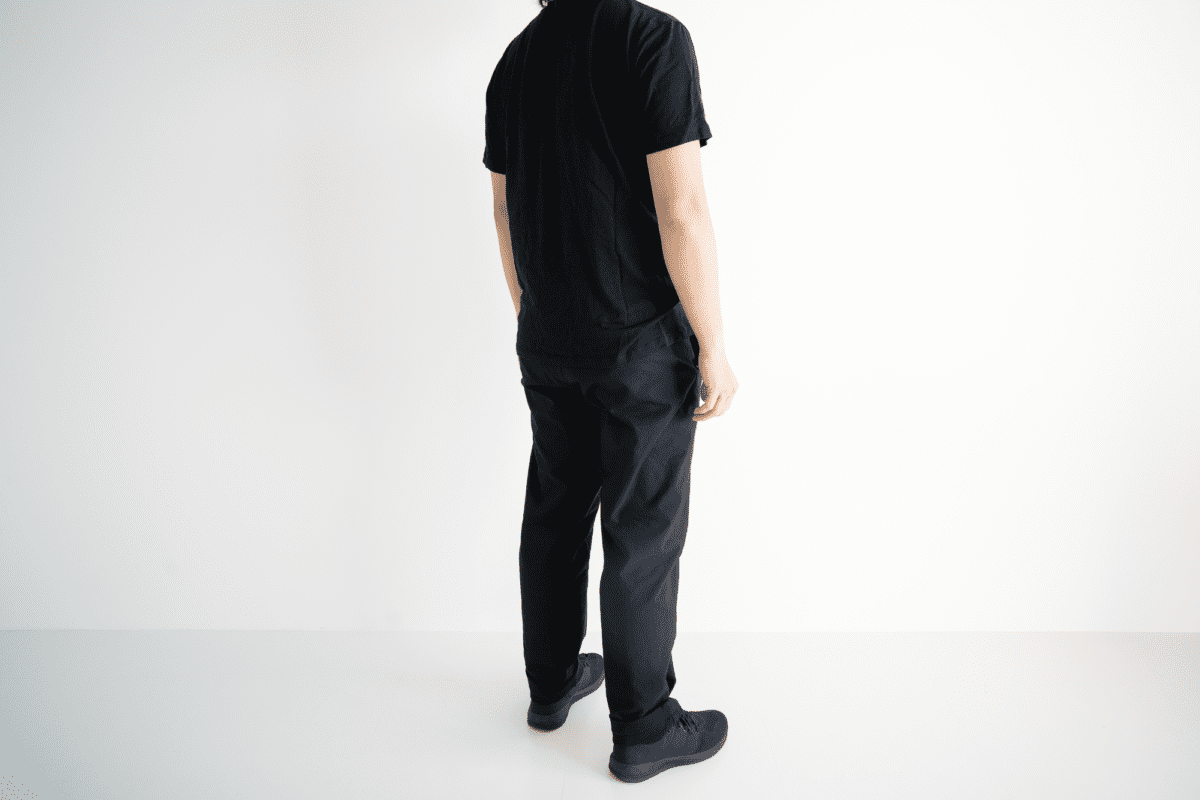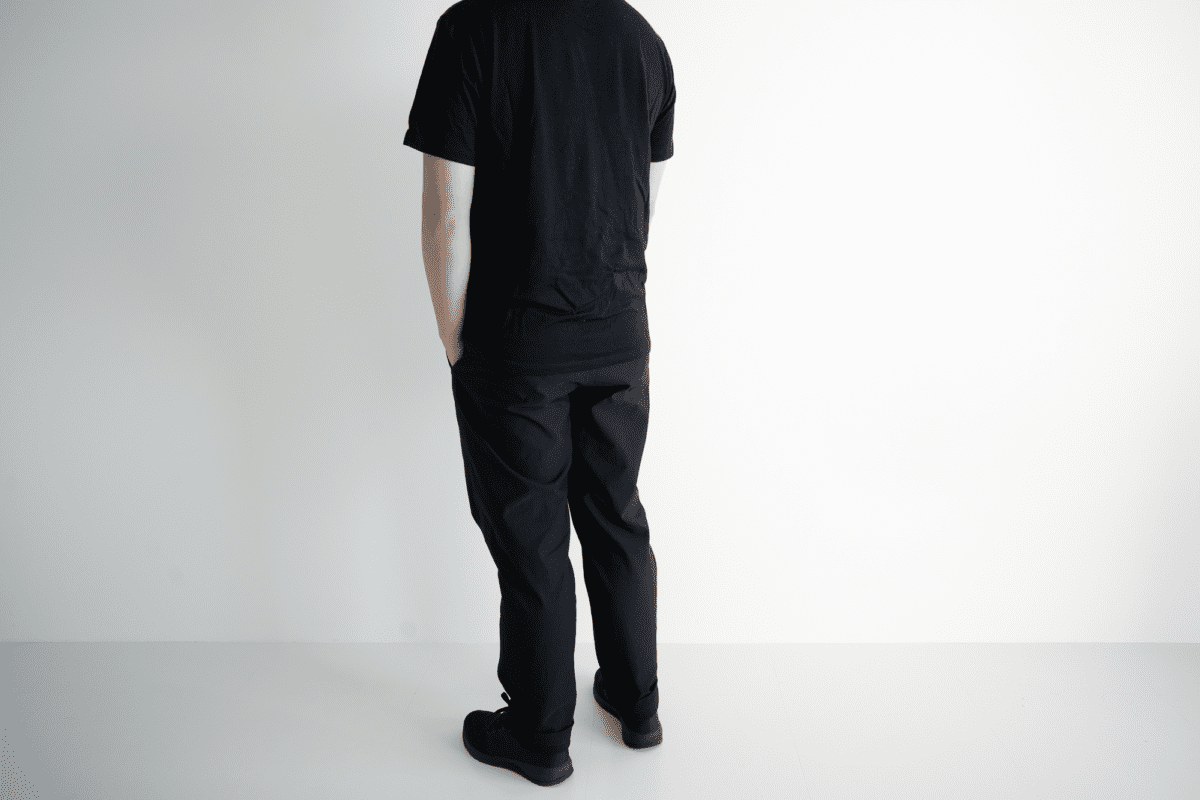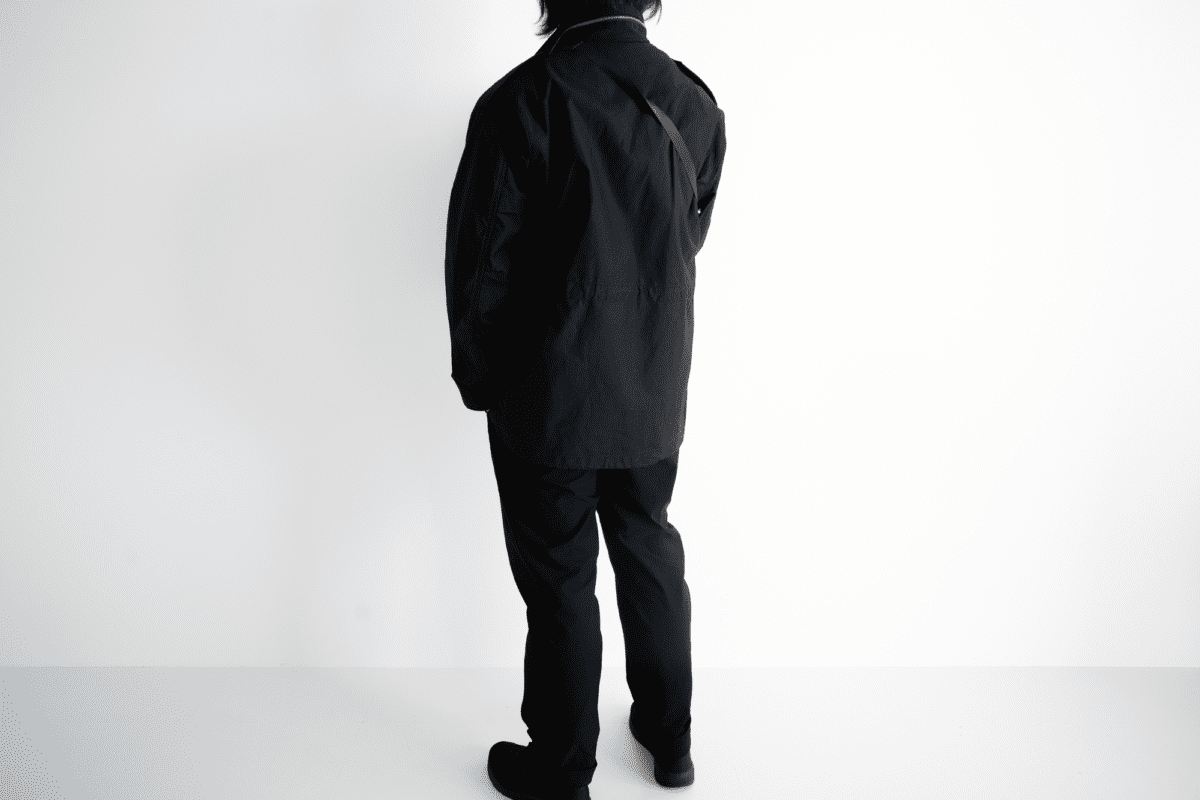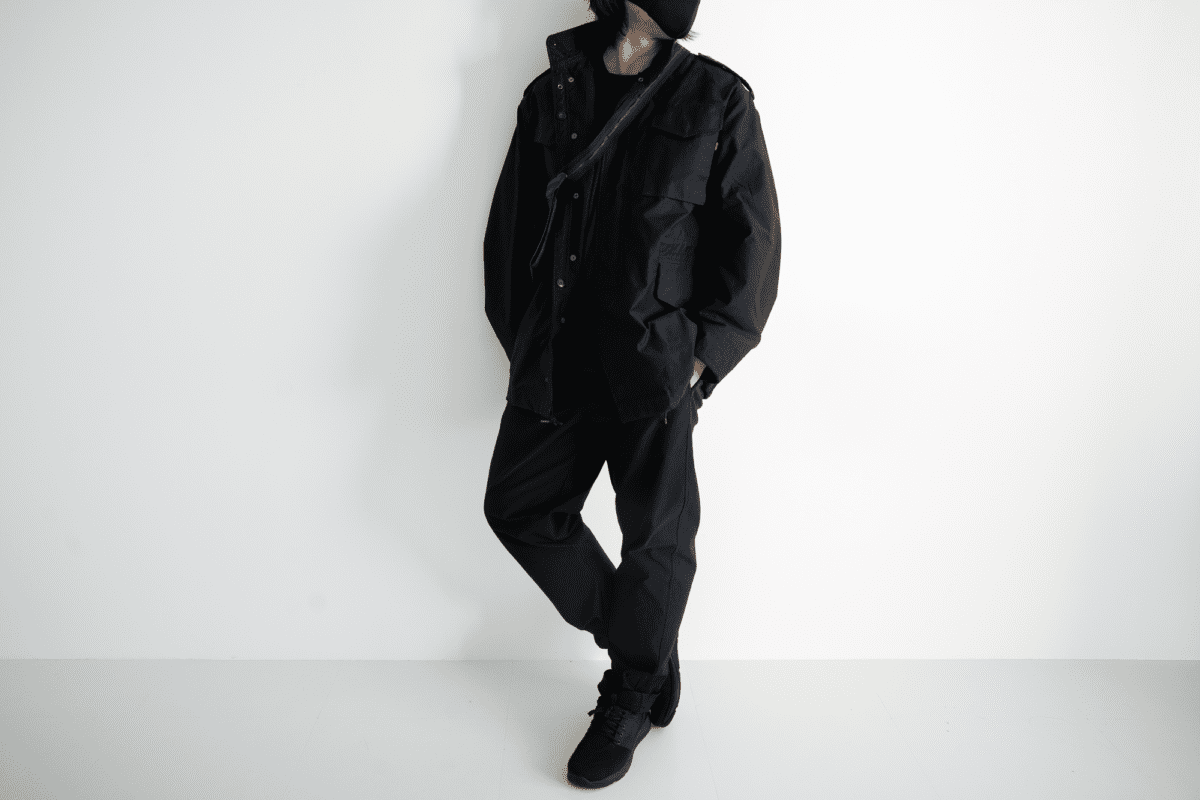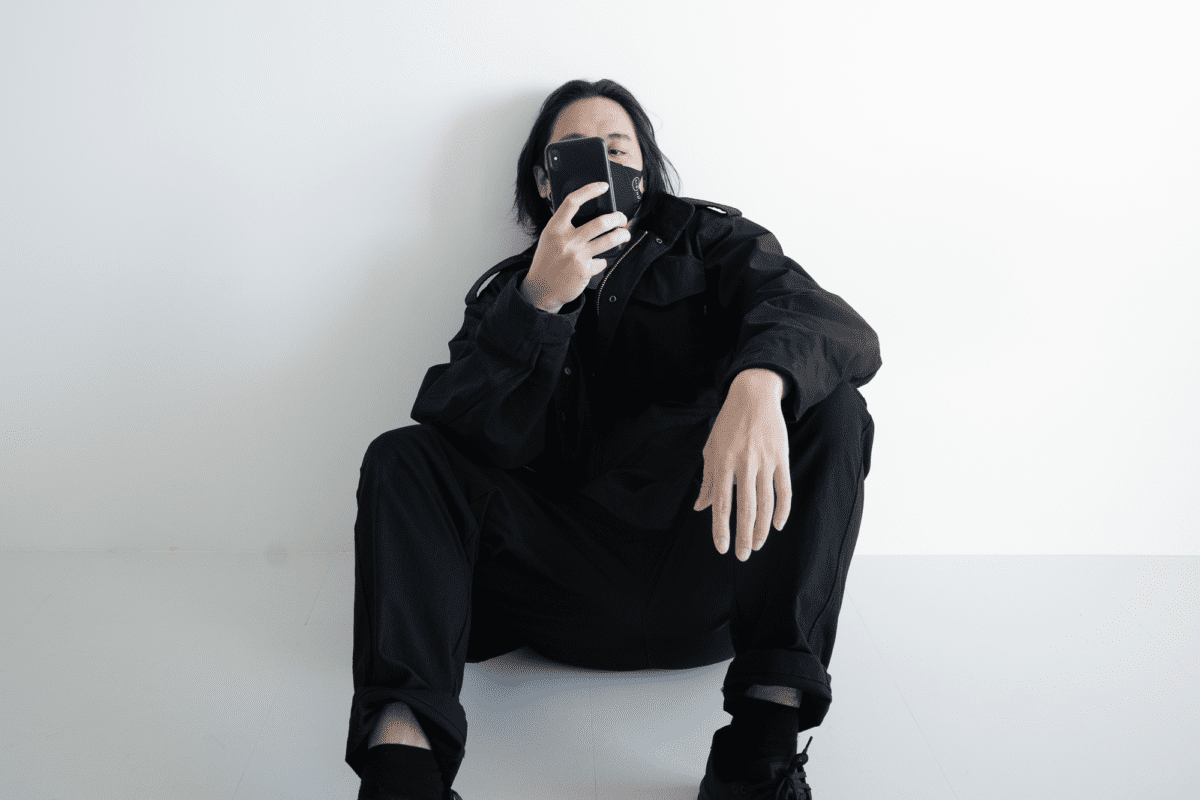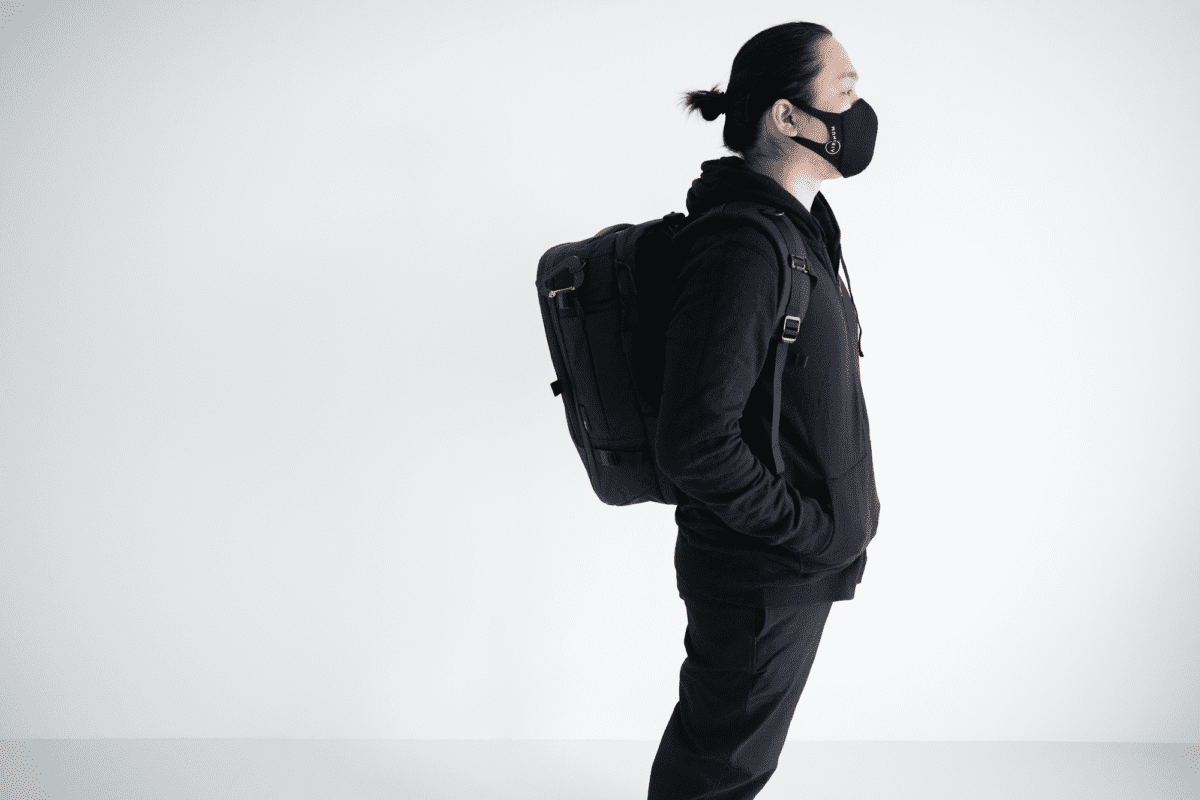 Like this review? See all of my in-depth reviews.
Also, consider supporting me by being a Patreon. Every cent given will go back into improving the content of this website.
Tagged bombtwill outlier pant review water-resistant