This website is made possible by readers. I may earn a small commission when you buy through the links in this article at no extra cost to you. Learn more.
Details
Price $114 on outlier.nyc
Weight (measured, large) 11.14oz / 316 g
Material 59% linen, 41% polyester
Fabric Weight 170 gsm
Overview
If I am asked if I prefer the hot or cold, cold would be my answer, much to the dismay of my SO. Having been brought up in tropical Singapore, I have developed a phobia for hot, humid weather. You'll find me ducking into air-conditioned malls every chance I get.
Making sure I am dressed for the weather is a key strategy for not sweating like a pig. Uniqlo's Airism is my go-to, even opting to where the inner shirts when I am headed around the neighborhood. Those inner shirts that have been developed to pass off as regular t-shirts are a lifesaver.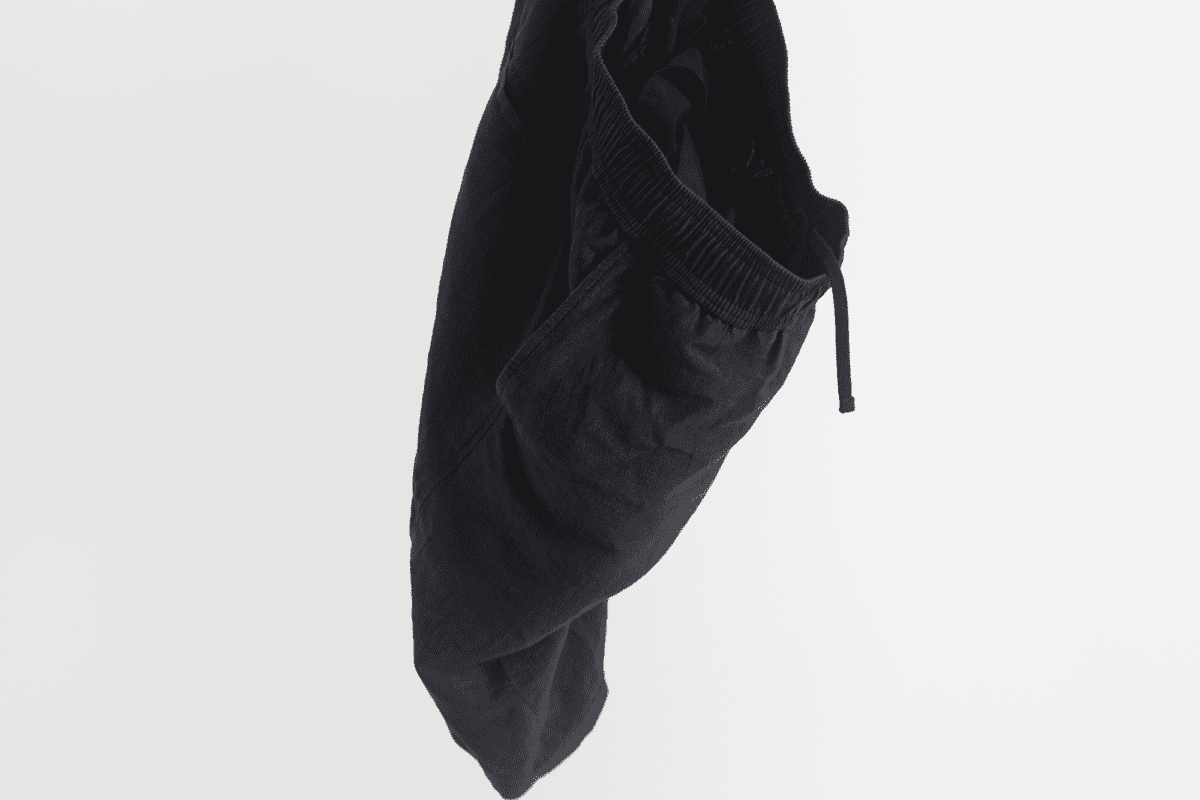 Shorts are a little trickier. I've been wearing Uniqlo's DRY-EX shorts daily, but they certainly aren't too presentable. The Outlier New Way Shorts and Outlier OG Free Ways are my choices when I don't want to look too rugged. Still, they are a little too dressed up for Singapore's weather and fashion climate.
That's why the Outlier Injex Baggies intrigue me. Besides the injected linen which I will most definitely get into, the casual appeal of a baggy pair of shorts have infinite appeal to some like me, who is getting incrementally lazy with clothing.
Style
The Injex Baggie's unique form can be a bit challenging to pull off. Depending on how it's worn and paired with other clothing, it can either appear avant-garde or simply ill-fitting. Additionally, the lightweight and relaxed feel of the linen fabric adds to the Injex Baggie's casual appeal, making it an ideal choice for a laid-back bottom.
Its opacity rivals that of much heavier fabrics, except in situations where there is intense backlighting or when viewed from extremely close distances. |ts impressive ability to look opaque makes it look substantial while at the same time feeling light—a perfect combination for summertime.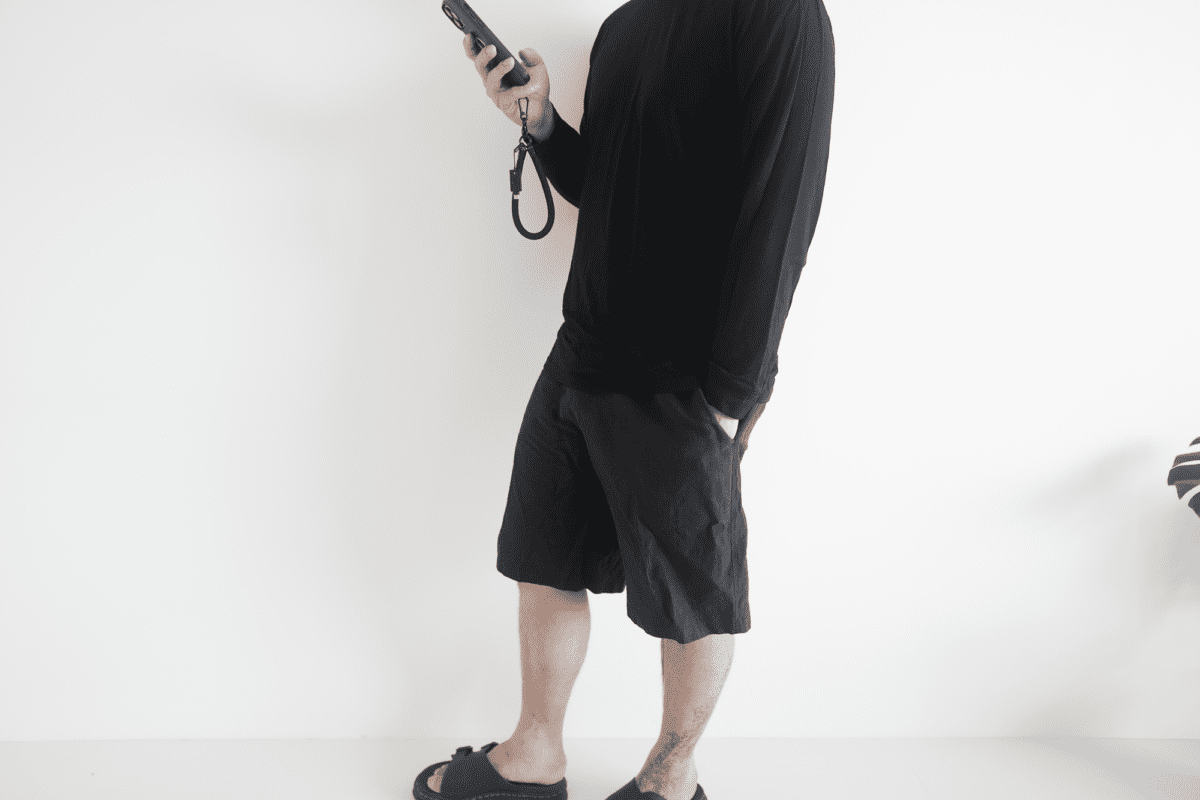 Given that my recent activities have been limited to my neighborhood and visiting friends, I didn't mind as much. They look presentable enough to head out in for an entire day in Singapore or Tokyo in the summer. I matched it with this Hawaiian-style UNIQLO shirt and thought it went pretty well.
The Injex Baggie style doubles as comfortable loungewear, making it suitable for hosting a summer BBQ with friends. Its simple and unpretentious design makes it a versatile pair of shorts that can be worn for almost any occasion where shorts are needed.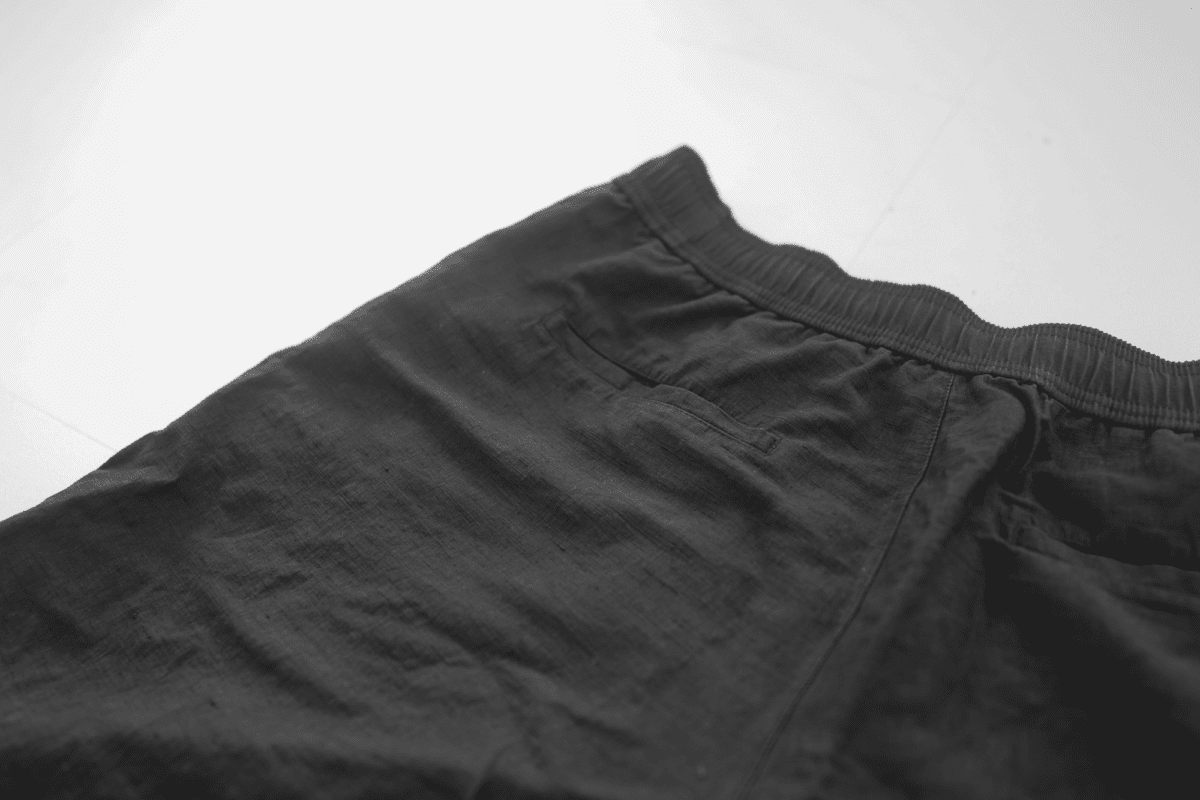 It does have a textured look that can hide creases well, or look perpetually disheveled, depending on how you look at it. I personally like how it looks but it does disqualify it as a piece that can help get a clean look.
I wear a size 35 usually, and went for the large. It was the perfect size and I can't imagine how frumpy it will look if I go up anymore in size.
But no one likes ads, so I got rid of them. If my articles helped you, I ask for your support so I can continue to provide unbiased reviews and recommendations. Every cent donated through Patreon will go into improving the quality of this site.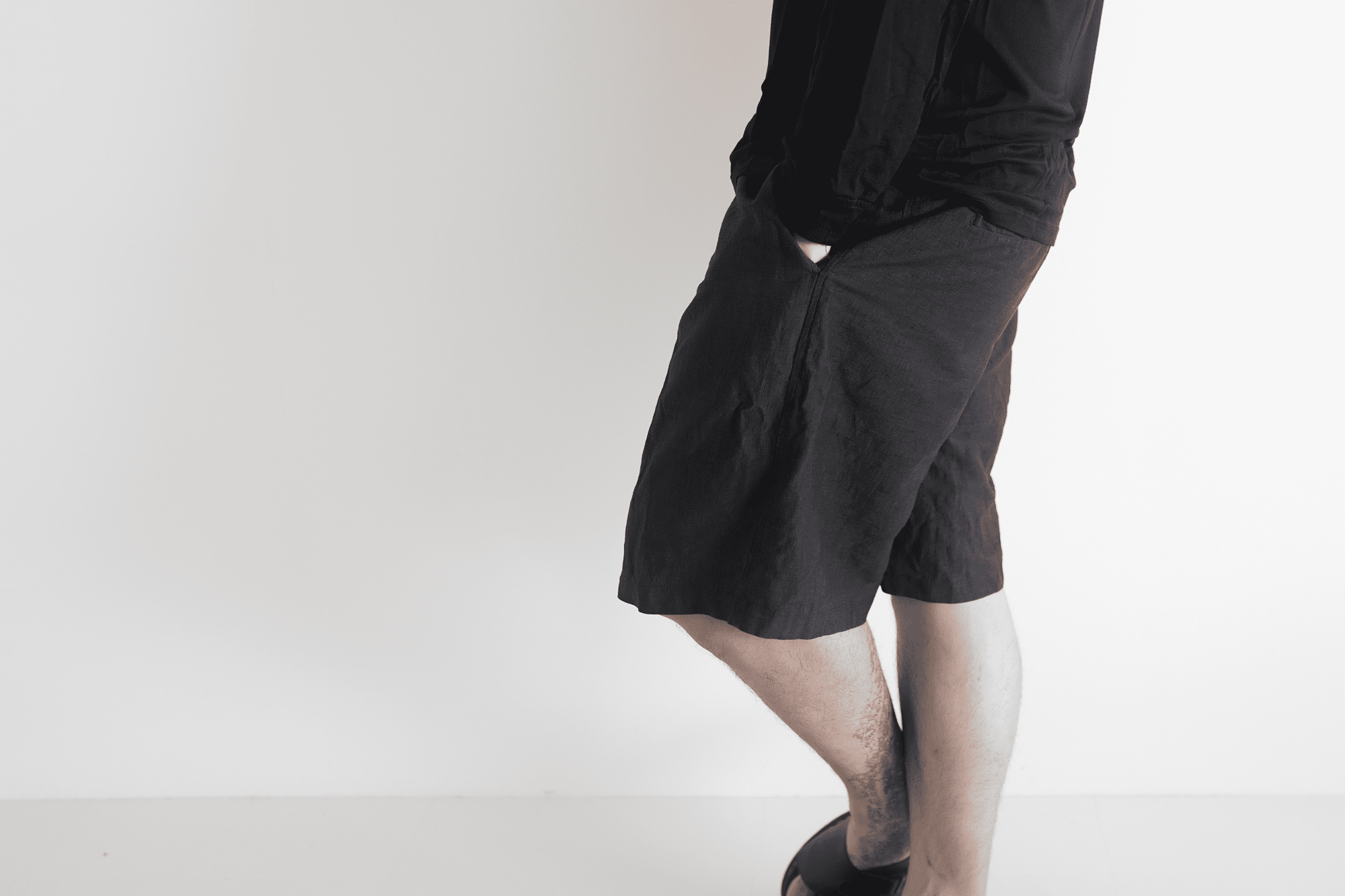 Material
Injected linen is a Japanese fabric that harmonizing the simplicity of polyester mesh with the depth and performance of linen.
It allows the air to circulate freely against the skin while presenting an opaque appearance that promotes a sense of tranquility. The injection of linen's dry touch and graceful texture makes it a remarkable fabric for the summer season.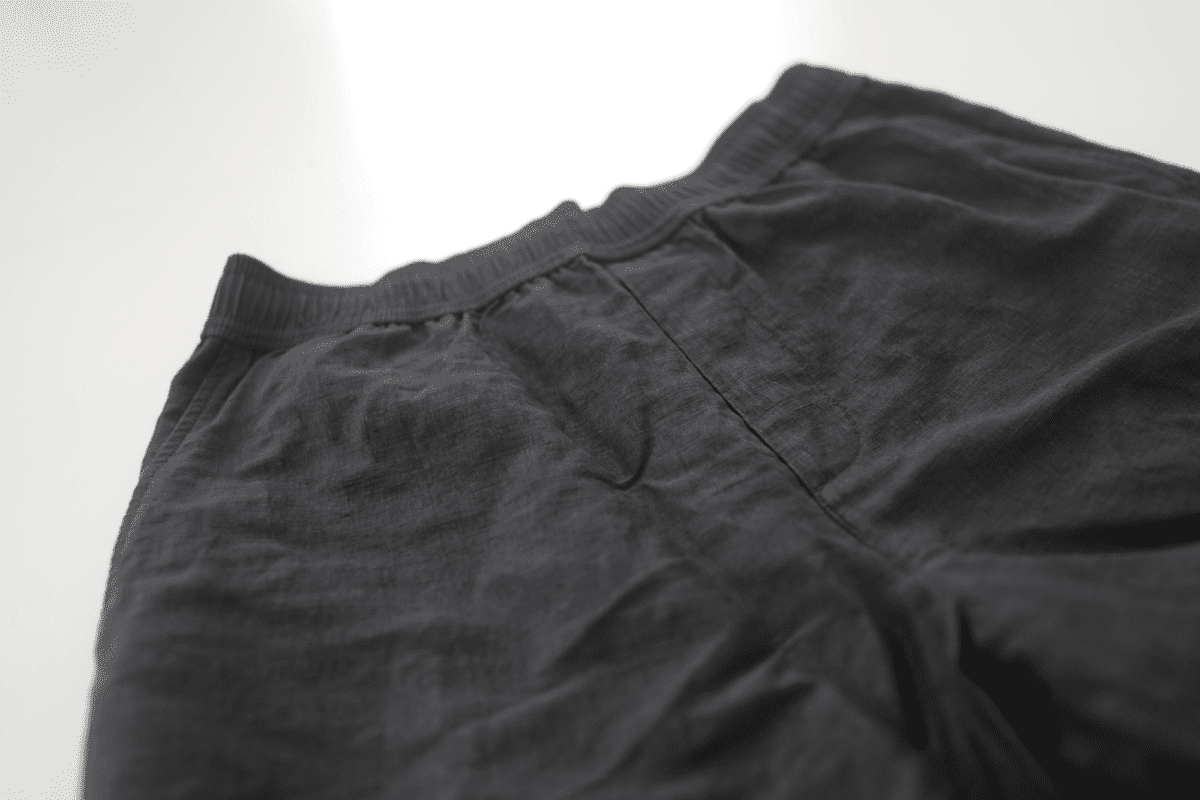 To create this fabric, a lightweight polyester warp mesh is expertly knitted around a linen weft insertion. This clever fusion brings together the durability and stability of polyester with the cool comfort and unique character of a bast fiber. The linen component constitutes 59% of the fabric's weight which allows its textured and elegant aging to shine through. Unlike traditional linen, this fabric doesn't crease sharply but instead adopts a gentle waviness, making it a convenient selection for travel.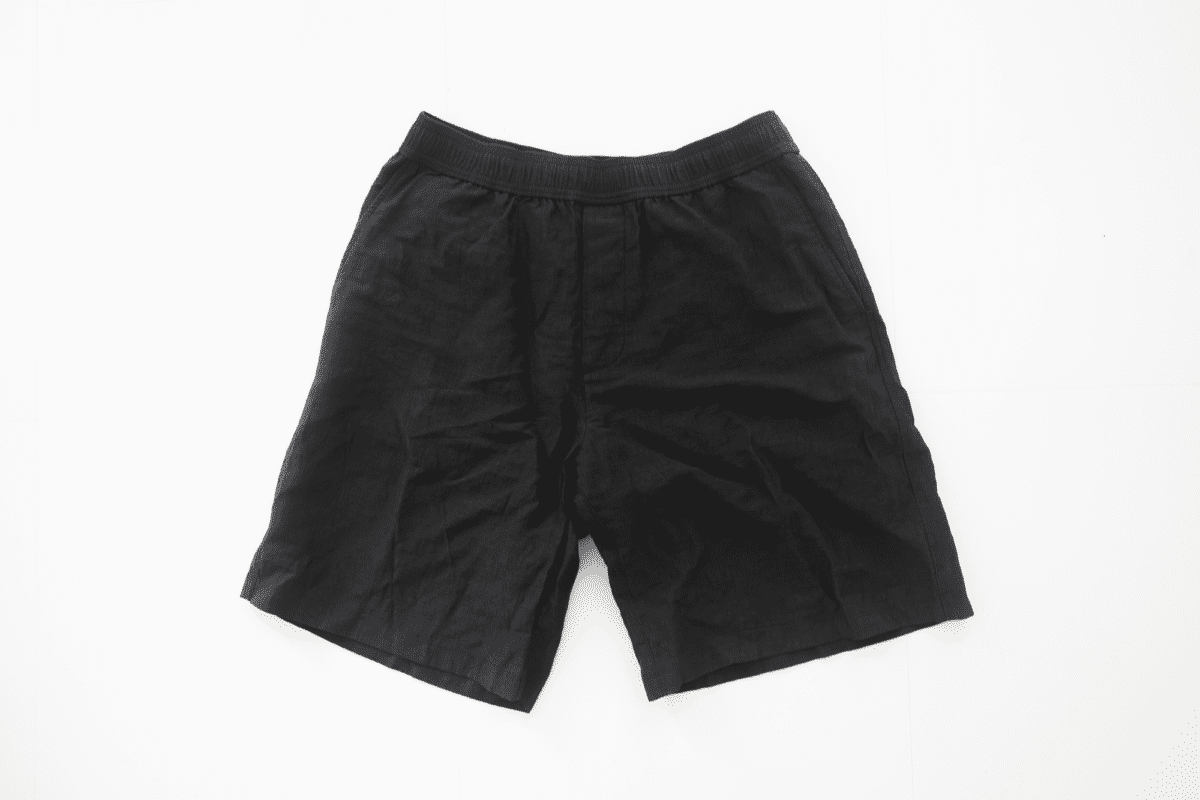 Usage
As expected, the lightness of linen is biggest draw of this summer shorts. It feels like nothing. I would have no issues spending an entire day, indoor and out in it, or even sleeping in it. It is just that comfortable.
There is a button closure in the front for quick access, but I am in the pull-down-pants camp. I never use them.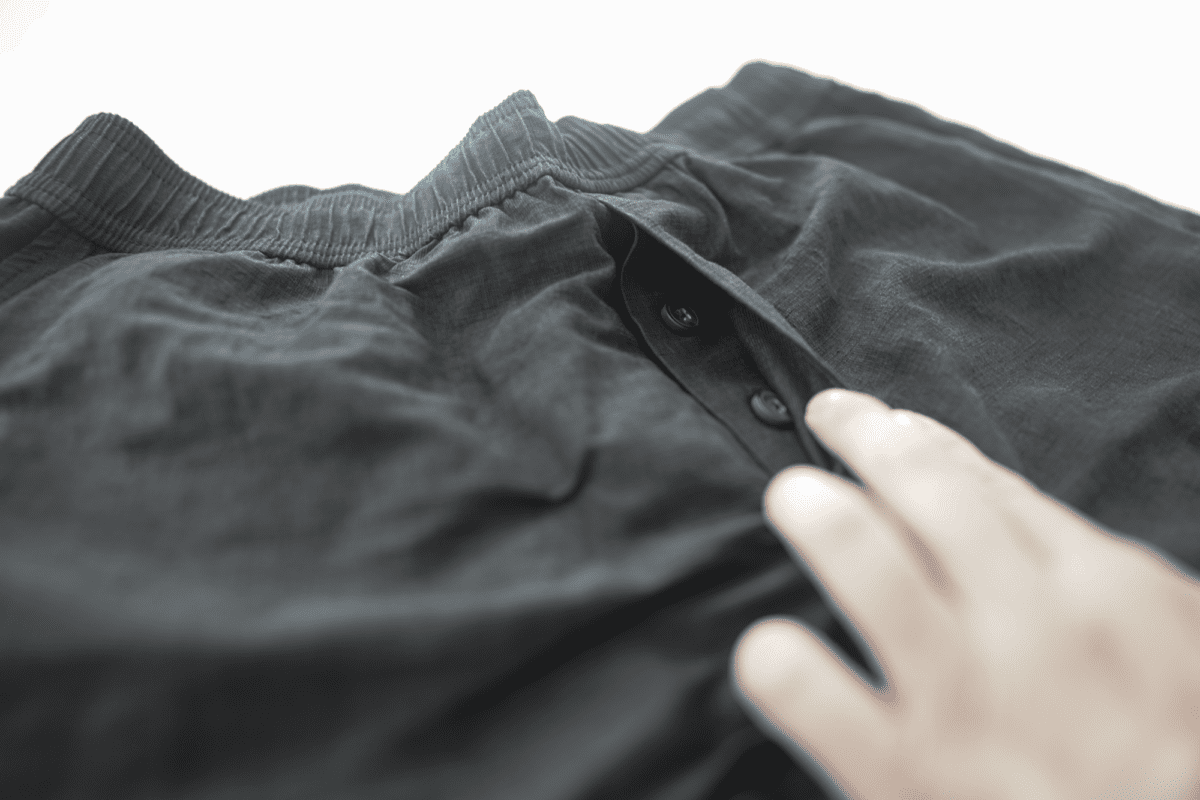 I seldom use back pockets because I don't like sitting on my wallet etc. The back pockets are of regular depth, but with the loose fit, it is probably an easy target for a skilled pickpocket. I personally wouldn't have anything of value in them.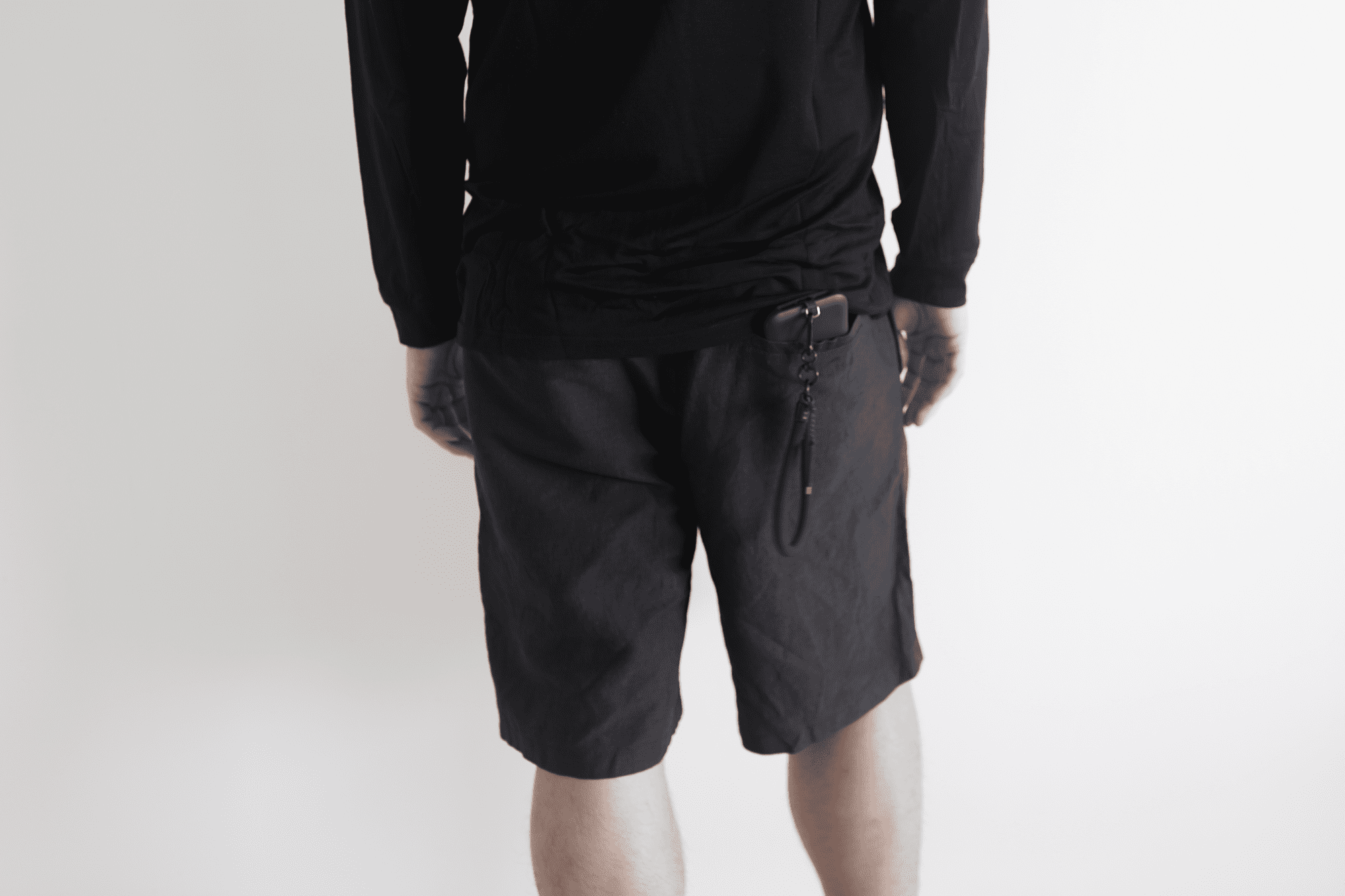 Conclusion
There isn't anything to hate about the Injex Baggies. The partnership between the polyester warp mesh and linen weft insertion resulted in a pair of shorts that looks and feels like linen, yet with a durability to last many summers.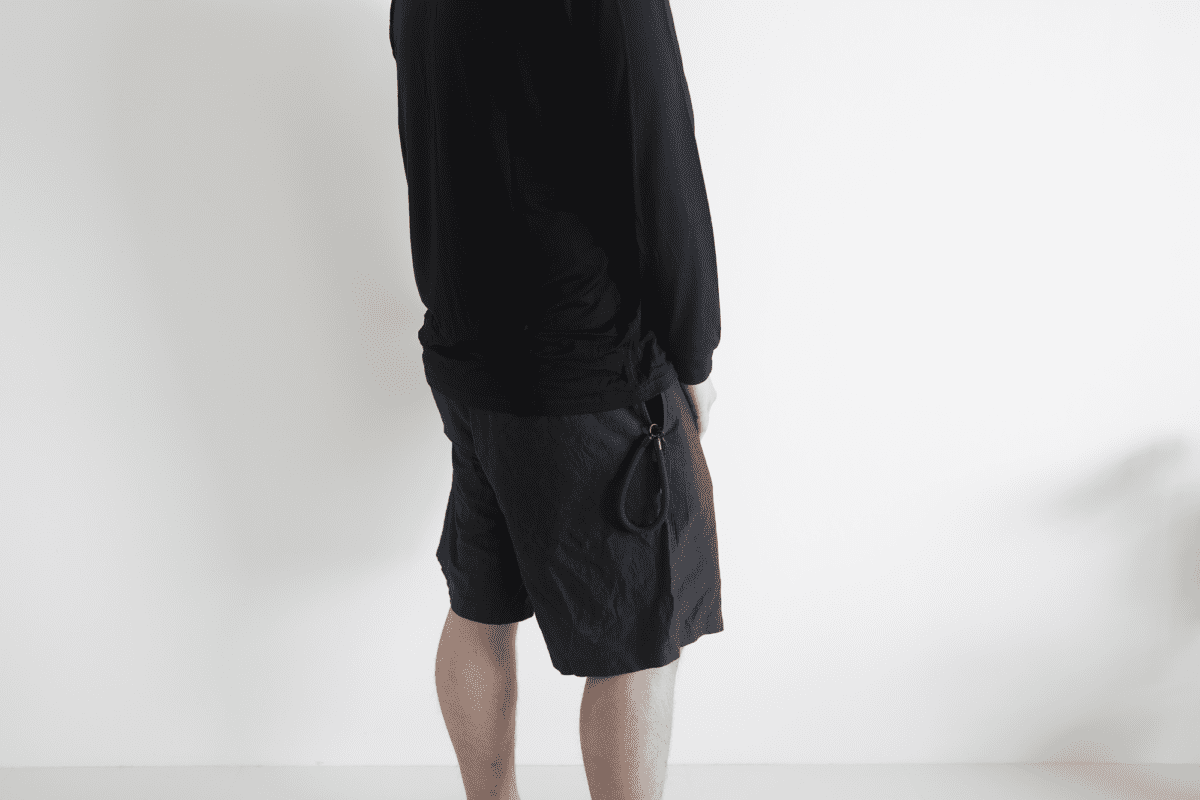 As long as you are onboard with the baggy style and textured casualness, this is the perfect pair of summer shorts.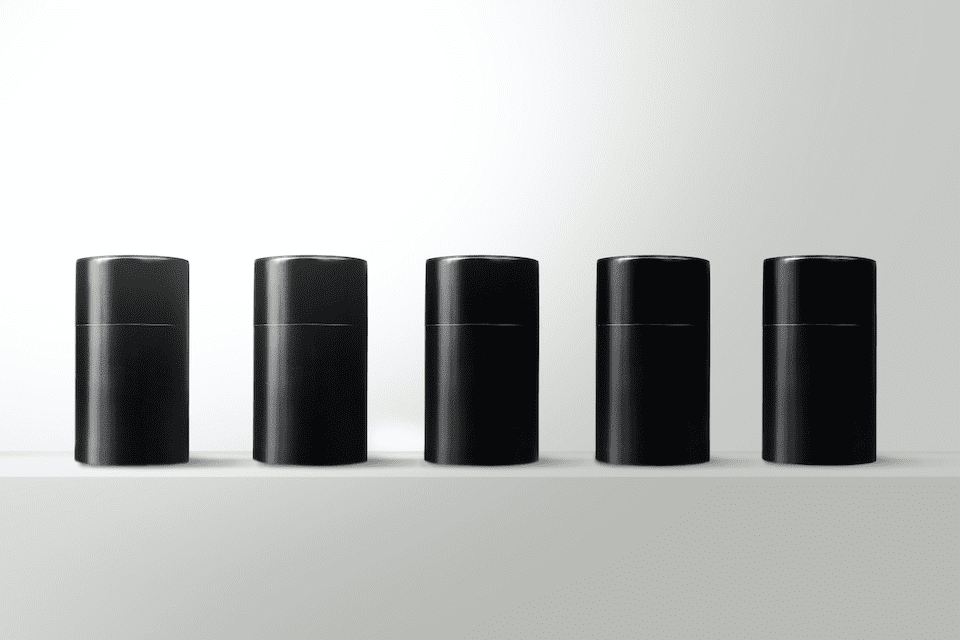 I found a 100 year old company that would create these heirloom quality canisters for me. They are handmade and will keep your tea leaves, coffee beans or anything that you need dry for years to come.
or read review
Like this review? See all of my in-depth reviews.
Also, consider supporting me by being a Patreon. Every cent given will go back into improving the content of this website.
Tagged injected linen outlier review short