This website is made possible by readers. I may earn a small commission when you buy through the links in this article at no extra cost to you. Learn more.
Overview
'Tis the season for you to listen to Apple's overproduced keynote and decide to yourself that you don't just want a new iPhone. You NEED it.
Since my iPhone XS Max suffered from water damage, I changed the screen myself. While the display quality was no different from the original, I lost my Face ID and am no longer able to hear calls. The display also sometimes gets wonky, where my touch activates a different area.
I decided it was time to pull the trigger on the new iPhone, opting to get one in Singapore during my yearly visit. If you get an iPhone in Japan, you'll have to live with a loud camera shutter sound.
And when I get a new iPhone, there are two accessories that I have to follow up with; the case and screen protector.
Screen protectors are easy for me. While I used to "invest" in high-end gorilla glass protectors, they crack and provide negligible extra protection. These days, a screen protector from the 100 yen shop is good enough for me.
The case is a little different. It was important for it to withstand drops—a lot of them. I handle my iPhone with little care so the case has to match. So far, the Quad Lock case has been doing this well and allowing me to attach it to a variety of accessories.
However, the issue with Quad Lock is the locking mechanism restricts you from using standard wireless charging accessories like the NOMAD Base One. I did notice that they have a MagSafe-compatible version that might change things…
But this review is on Nomad's cases. The ultra-stylish brand has penetrated my life and is present in almost all my accessories. It's only natural that they cover my phone too.
This review will be based on cases for the iPhone 14 Pro Max.
Style
There are basically two types of phone cases from NOMAD, a regular type, and a folio type that you can open and close.
But no one likes ads, so I got rid of them. If my articles helped you, I ask for your support so I can continue to provide unbiased reviews and recommendations. Every cent donated through Patreon will go into improving the quality of this site.
For the regular type, there are three styles; sport, rugged, and leather. The main differences between the three are the material and finish. The Sport Case has an almost-reflective finish, while the rugged case has a matte finish.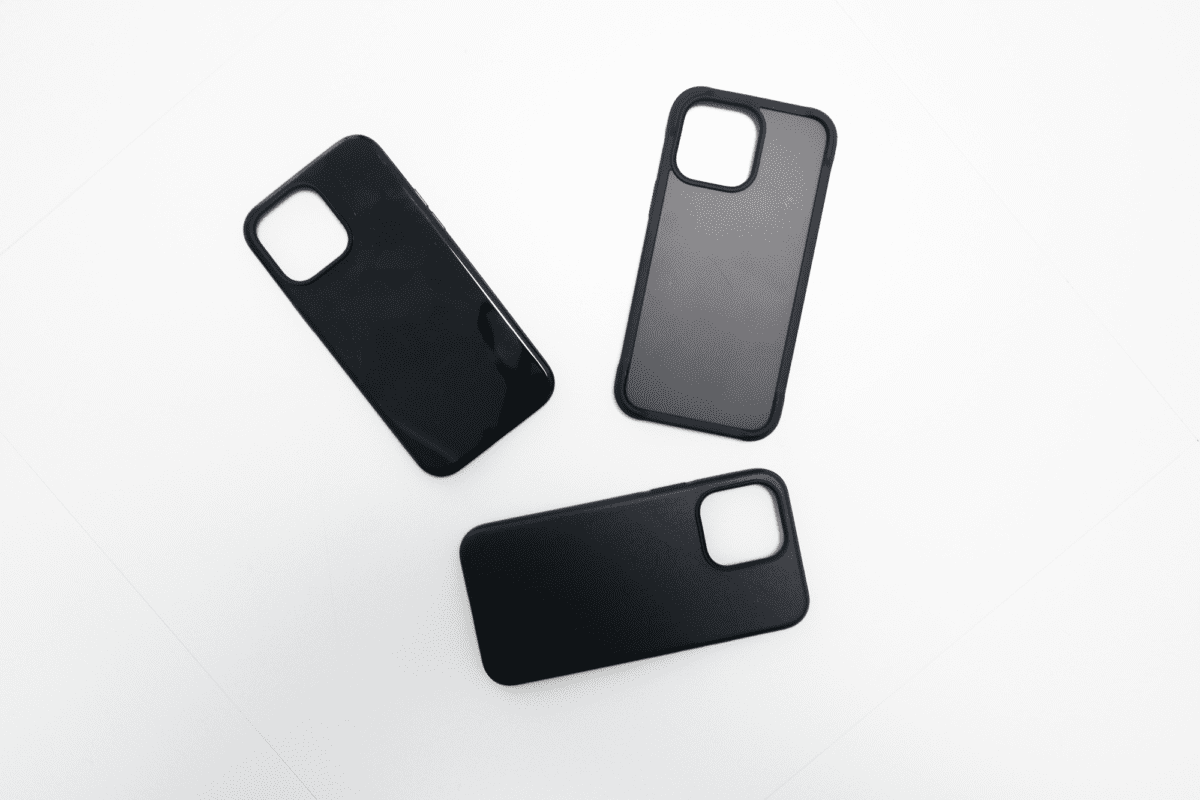 The Rugged Case has protruding edges around the case for extra drop protection. But every case has protruding edges around the camera hole to accommodate the camera jutting of the phone.
The form of the sport and leather case look identical, with the only difference being the material.
The folio type is only available in leather.
Out of all the cases, the leather one looks the most elegant. It looks similar to any leather case, such as the one from Apple. One thing to note is that when you look at the leather up close, you'll notice cracks that might be unsightly to some.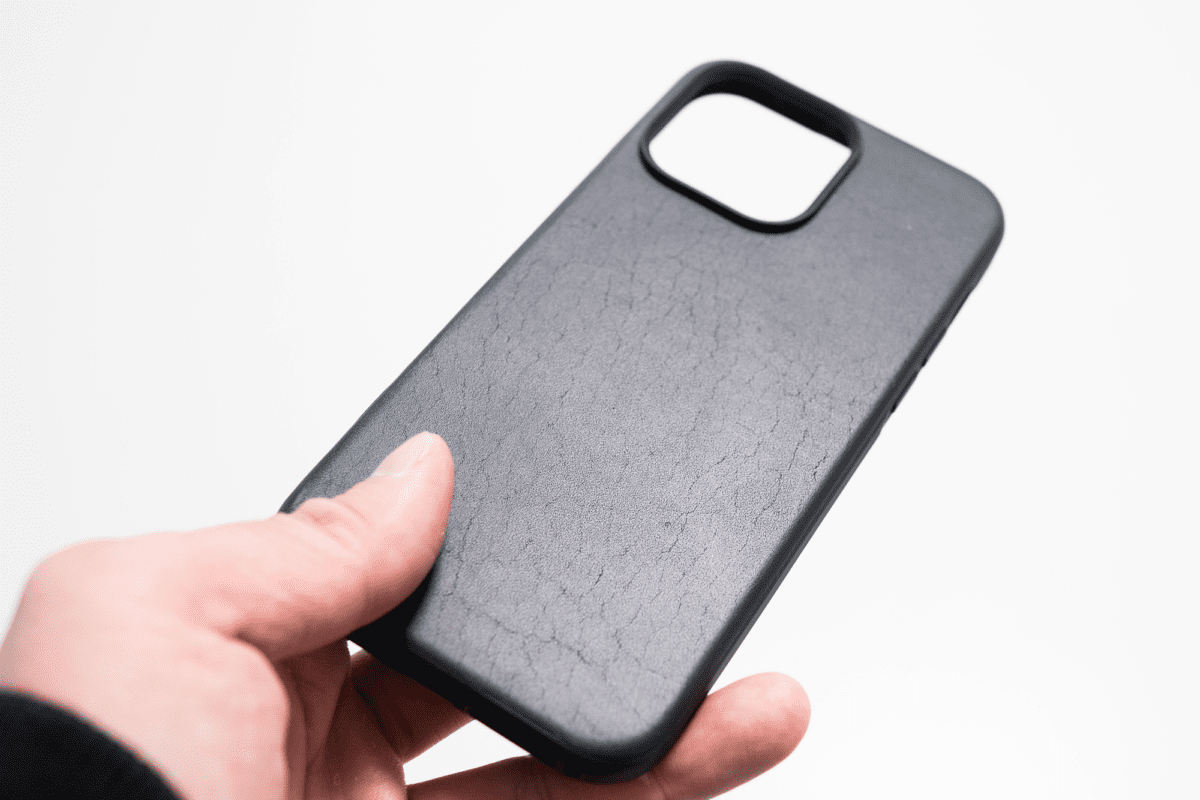 The leather might be a good choice If you have other NOMAD products, then you'll get a matching setup for one of those sweet EDC pics.
If you are not into leather accessories, then the rugged one is my next pick for looks. The matte finish gives it an understated look. It still looks relatively elegant despite being the "rugged" case.
The sport one is perhaps my last pick, mainly because of that glossy finish. While it doesn't make it look cheap, I just thought it was as such for no other reason than to make it look more sporty.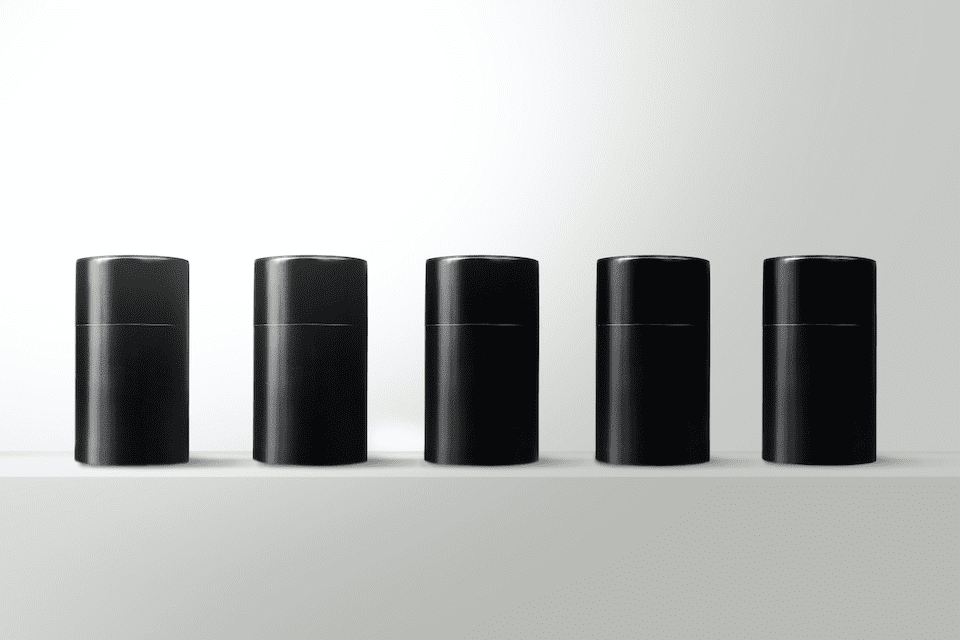 I found a 100 year old company that would create these heirloom quality canisters for me. They are handmade and will keep your tea leaves, coffee beans or anything that you need dry for years to come.
or read review
Material
There are two main materials, polycarbonate, and leather.
The sport and rugged cases use a polycarbonate frame and PET backing, which are both plastics. Polycarbonate is virtually unbreakable as far as plastics go while being extremely lightweight.
The leather cases come in two types of leather, regular leather, and Horween leather.
The difference between the two is simply the tannery that produces them. The regular version is produced by Danish leather tannery Ecco, while Horween leather is produced by Horween tanneries.
Horween is an industry-leading name like GORETEX or Cordura. While they are both vegetable-tanned full grain leather, Horween's leather uses traditional methods that produce so-called "real, old-style American leather".
This leather will age as real leather should, without all the synthetic treatment to keep it looking perfect. The Ecco-produced ones were minimally and naturally treated, so the patina will be the same.
NOMAD includes a pack of leather conditioner for you to apply when you get it for protection or apply after some use to renew the leather.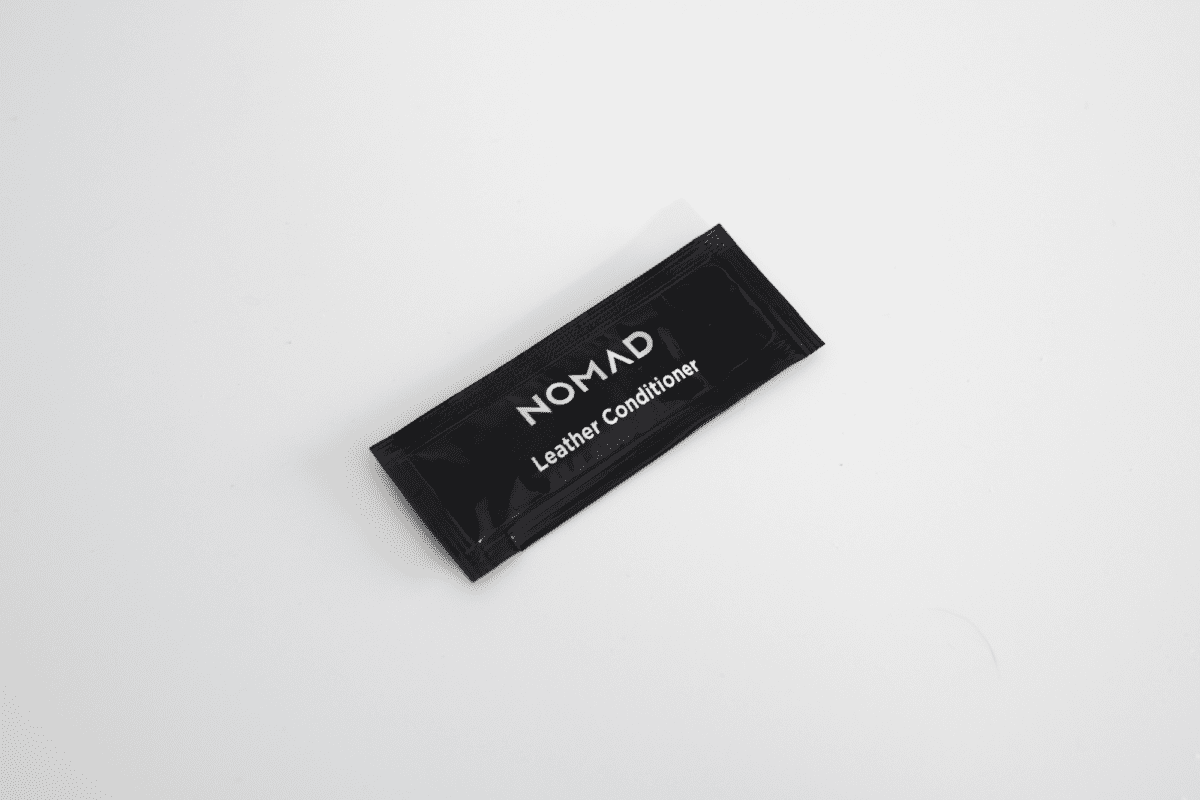 The bottom line is that if you are looking for the most natural leather, then the Horween one is for you for an extra $20. If you don't care about that, then the regular one will be virtually the same.
Usage
Unfortunately, I can't afford to drop my only phone to test how effective the cases are. But from what I can observe, the rugged one is your best bet if you want the best protection. However, it feels much thicker, especially when compared to the leather one.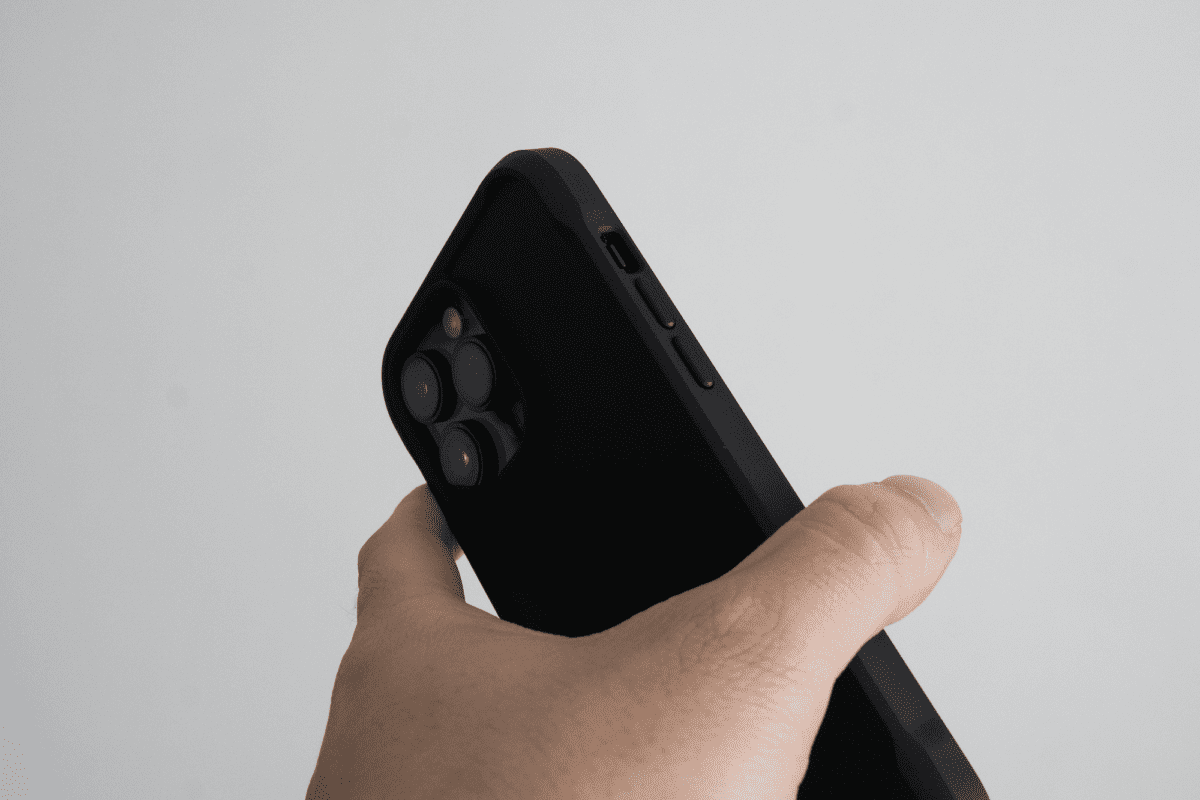 The fortified edges give me extra piece of mind when dropping a piece of overpriced hardware like the iPhone. Unlike the leather one, it doesn't scratch which means one less thing on my mind. If I were to nitpick, the texture is really smooth and I am afraid that it would slip out of my hands.
The Sport Case is the only one of the lot that registers fingerprints distinctively. Once again, it is my least favorite option. The high-gloss backing is intended to provide more grip, however, I don't carry my phone around when actively moving, so it is useless to me.
I am biased against folio-type cases. They look a little outdated and are clunky to handle. The Nomad ones are not too different. While it comes with a magnetic closure, it doesn't close the case too tightly making it look less sleek than I expected. Additionally, there is a specific spot on the back for the magnetic clasp to latch onto and if you try to latch it tightly, you might miss it.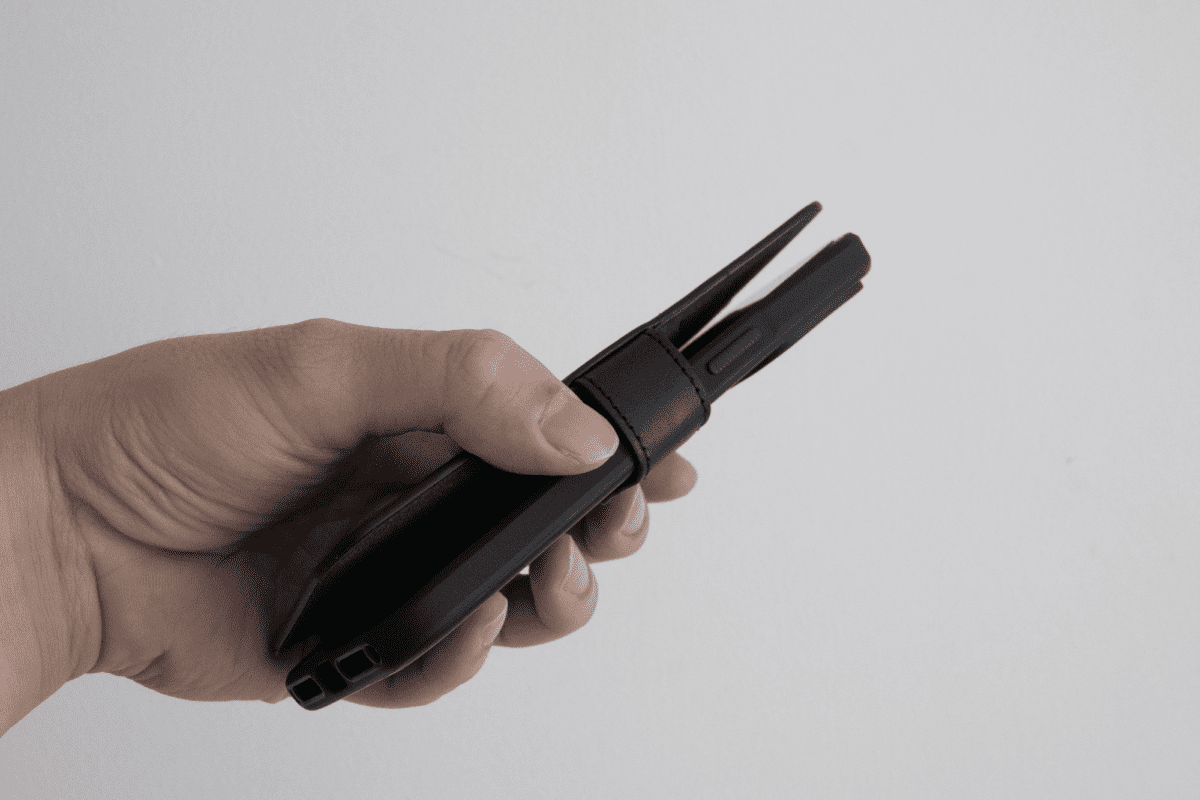 All the cases are MagSafe compatible and I was able to test them with Nomad's wireless chargers.
While I was not able to drop-test the cases, be assured that my clumsiness will test the cases with time. I will be updating this review with any damage from drops so stay tuned.
Conclusion
Nomad offers the best-looking cases on the market at a reasonable price. Even without this review, it should be easy for your to choose between the cases; the differences are obvious.
My pick is the Rugged Case as an everyday case, but I would swap it for the Leather Case for any occasion I am putting on my nice shoes.
Additional Images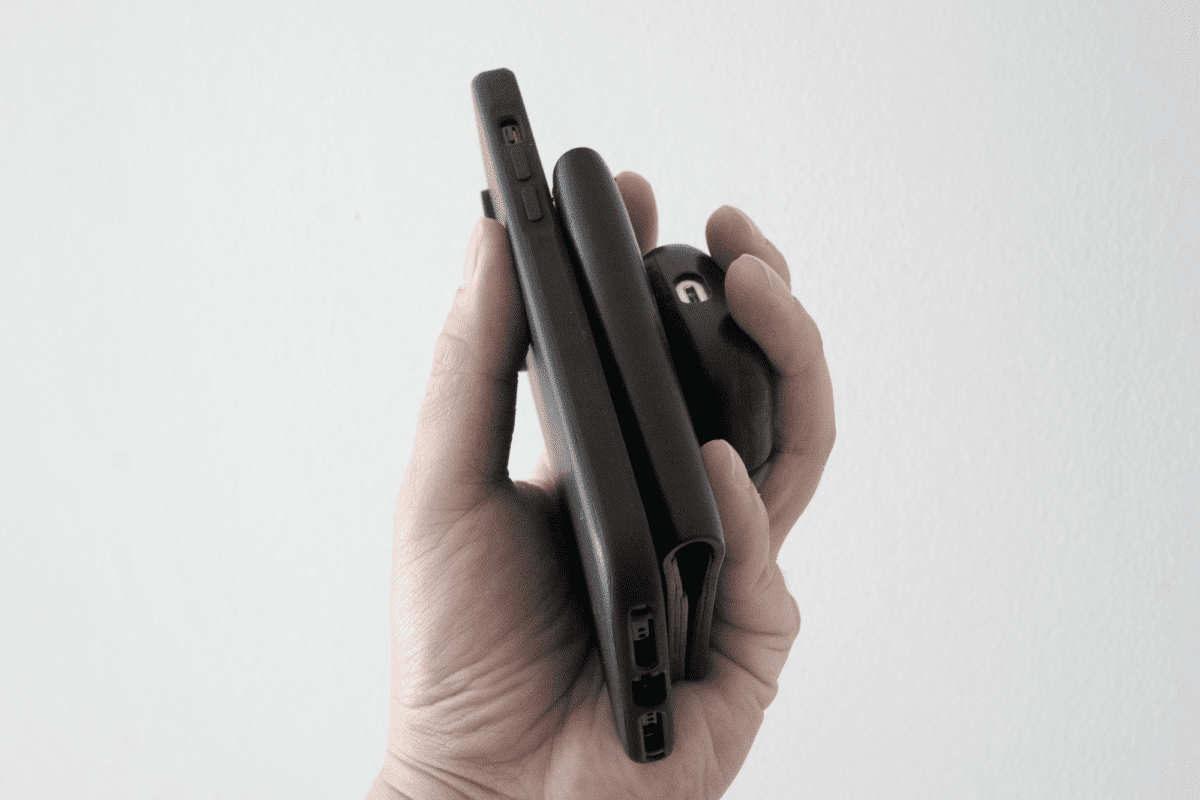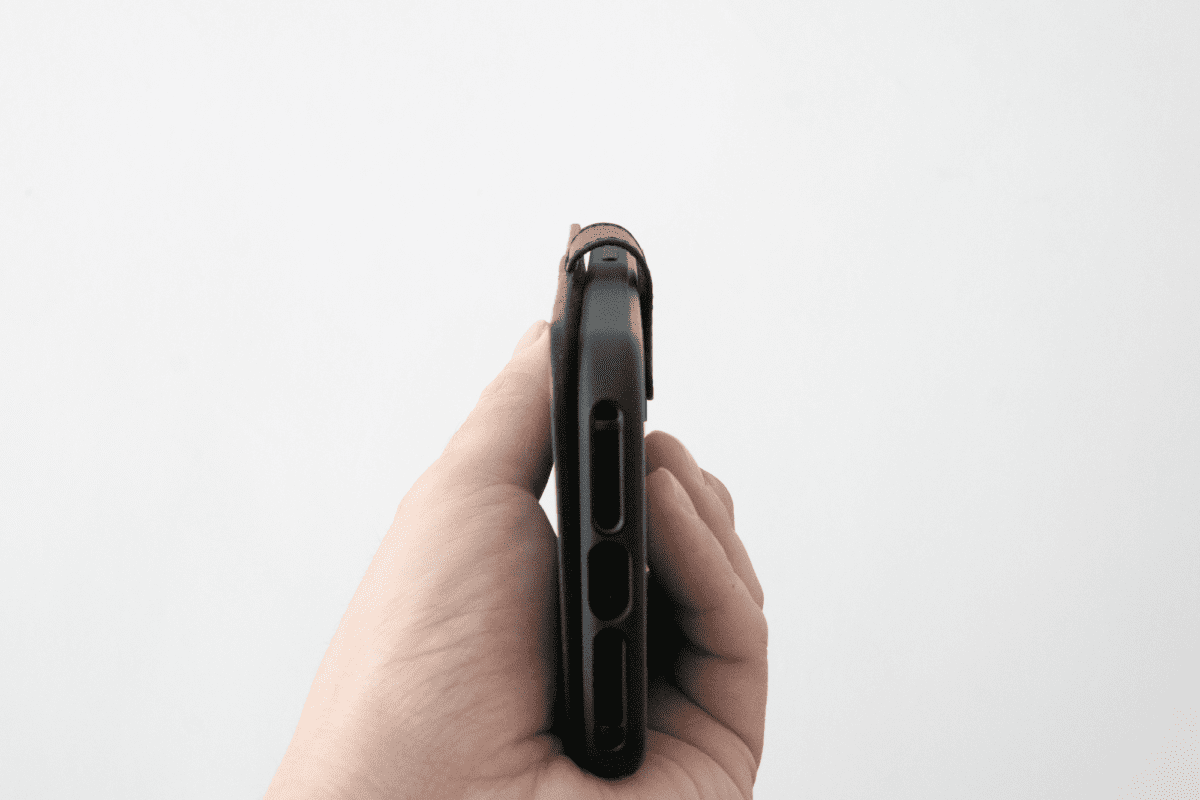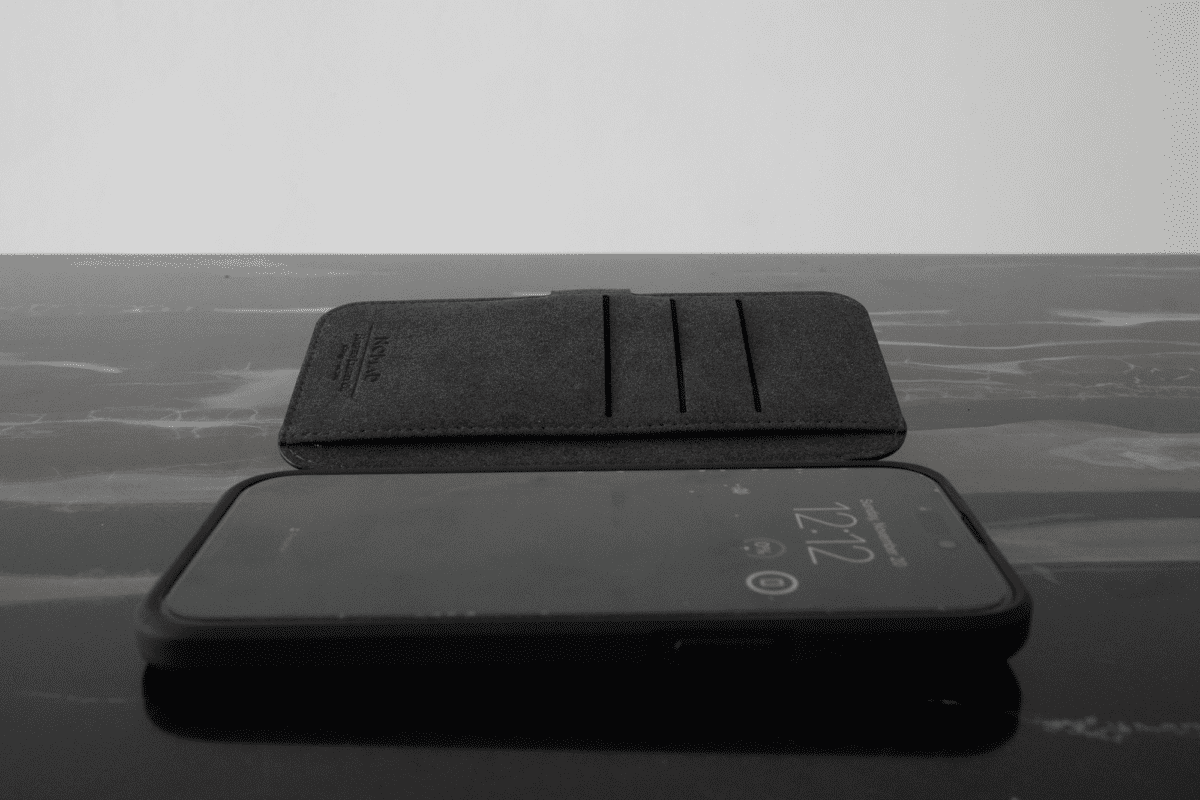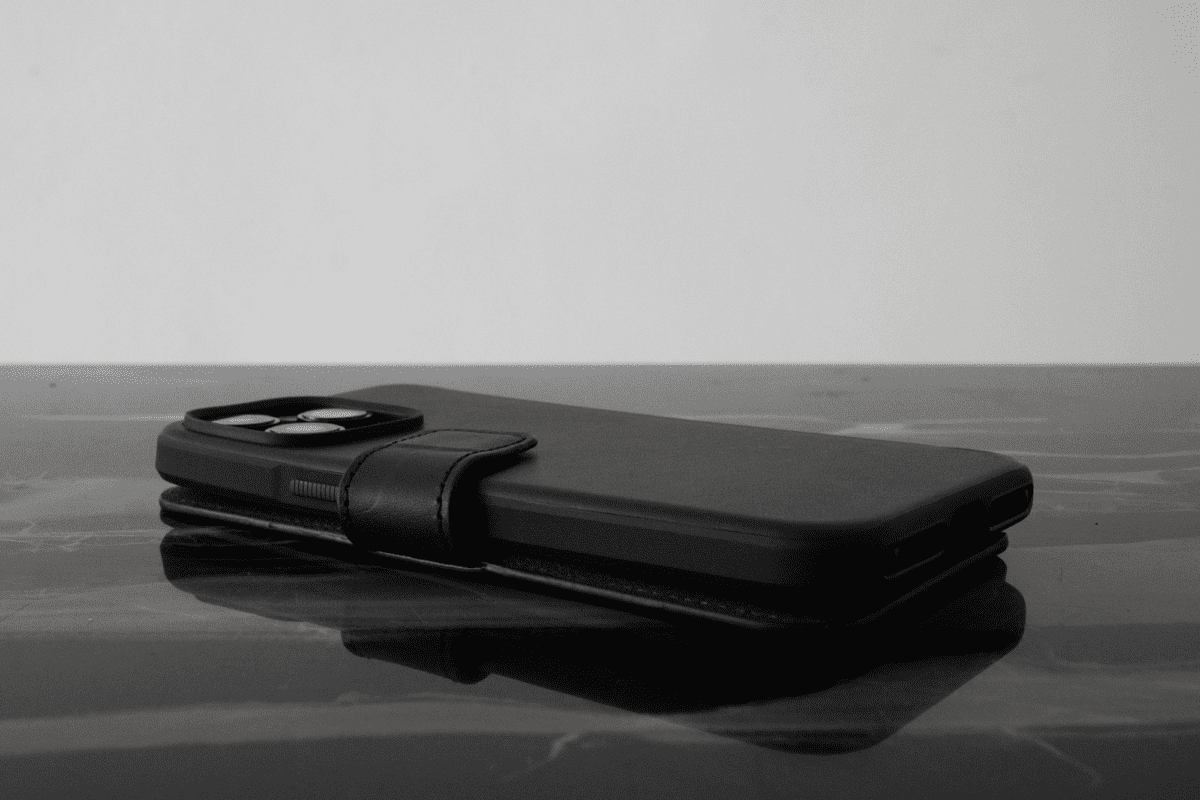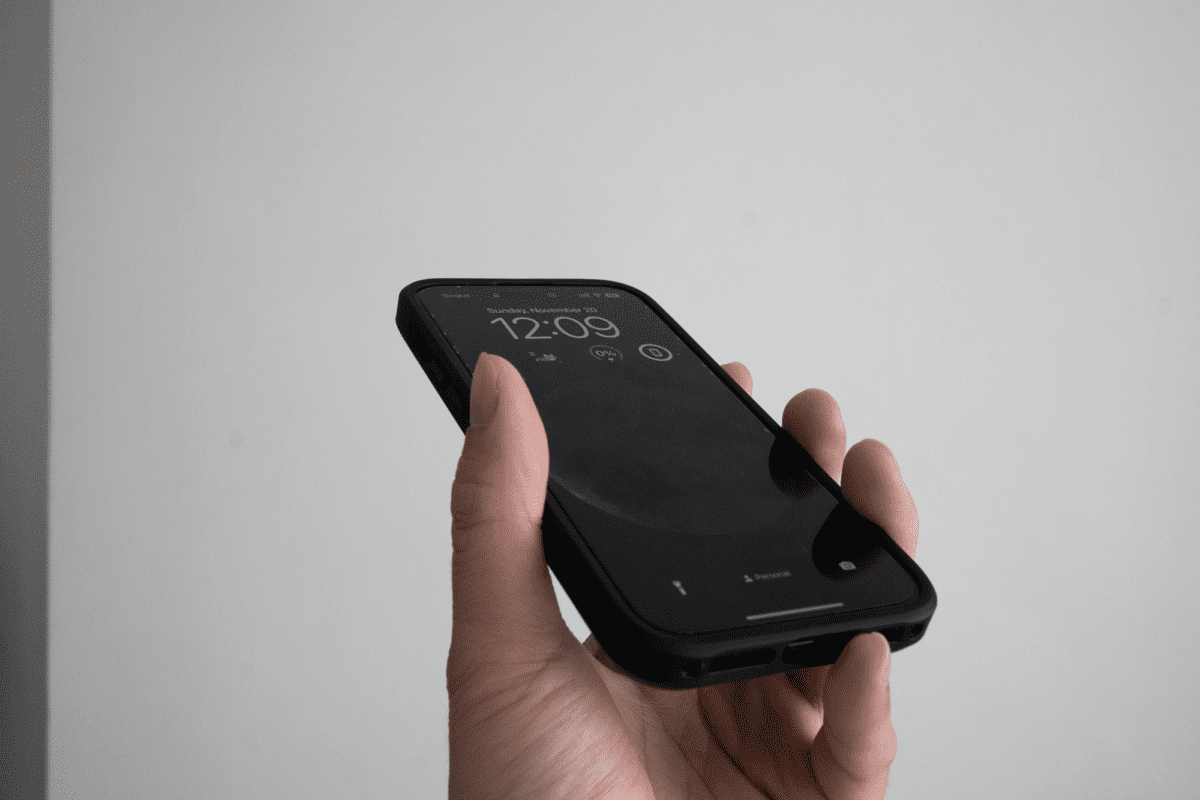 Like this review? See all of my in-depth reviews.
Also, consider supporting me by being a Patreon. Every cent given will go back into improving the content of this website.
Tagged accessory iphone nomad phone case review