This website is made possible by readers. I may earn a small commission when you buy through the links in this article at no extra cost to you. Learn more.
While product reviews are my usual game, I indulge in an occasional food review. In my recent visit back home, while meeting up with friends and families was my number one priority, eating all the amazing food that Singapore has to offer was my close second.
Japan has some of the best food in the world, but nothing beats Singaporean food for a Singaporean boy like me.
Since I've been away for a bit, I've gotten rusty in knowing where the best food places were apart from my favorites like Ponggol Nasi Lemak. Thankfully, in recent years, Michelin has blessed several hawker foods with stars, like the recently-decrowned Liao Fan Hong Kong Soya Sauce Chicken Rice & Noodle.
Hill Street Tai Hwa Pork Noodles – One Michelin Star since 2016
Hill Street Tai Hwa Pork Noodles is one such shop that has been enjoying a Michelin star since 2016.
I decided to stop by Hill Street Tai Hwa Pork Noodle, after my breakfast at Heap Seng Leong. I've heard about this place from my friends when we had a walk around the neighborhood before heading for some Thai Mookata BBQ at Golden Mile Complex.
I joined the queue of about 11 people. After about 15 minutes of waiting, the queue barely moved. I hear the hawker call out numbers and started feeling unsure if I needed to get a queue number somehow. I left my queue momentarily and asked the hawker if I needed to order from him before joining the queue. He asked if I had a queue number, to which I said no. He told me to return to the queue.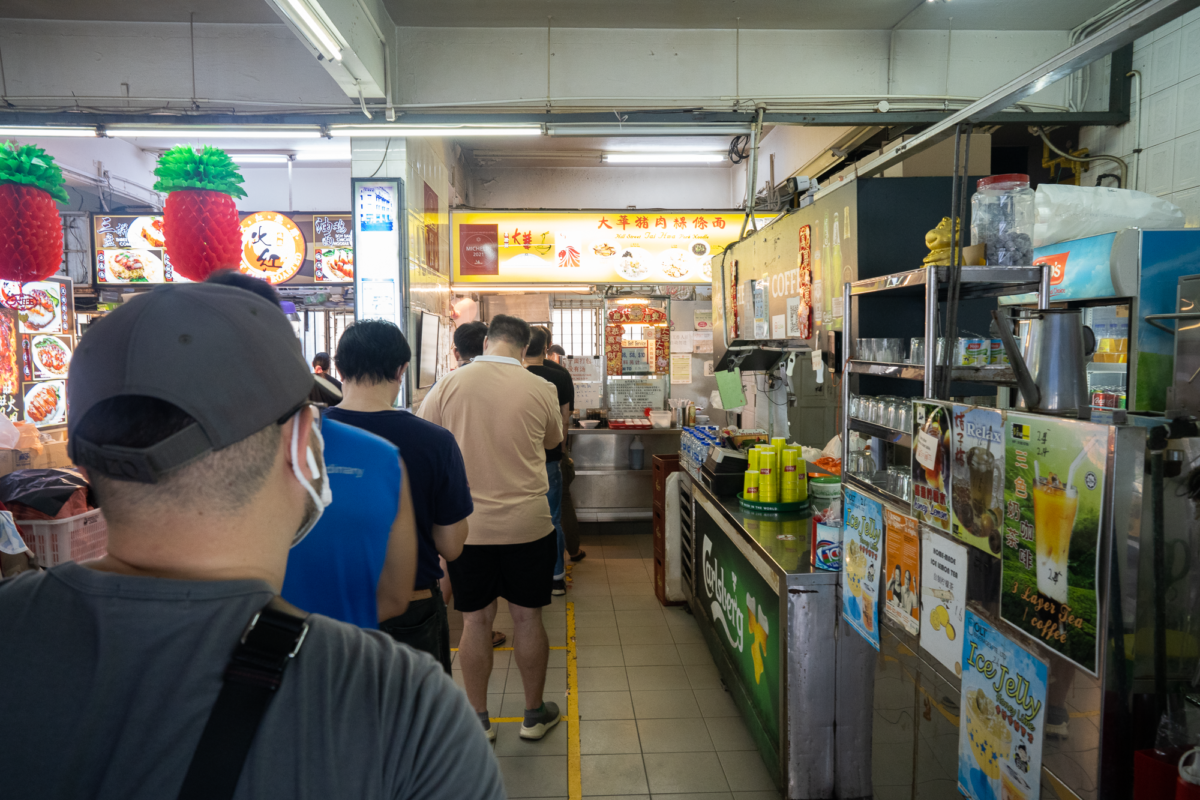 After reading the sign again, I realized that the queue number was for those who arrive before 9 am. He would call your queue number and ask you to join the queue. Those who came after 9 am, should queue up as per normal.
I'll be honest, the time spent in the queue was nothing short of frustrating. 11 people in the queue sounds short, but each time a customer with queue number was inserted into the queue, my heart sank. After 45 minutes or so, with about 3 persons in front of me, the hawker took my order from the right window and told me to return to the queue after.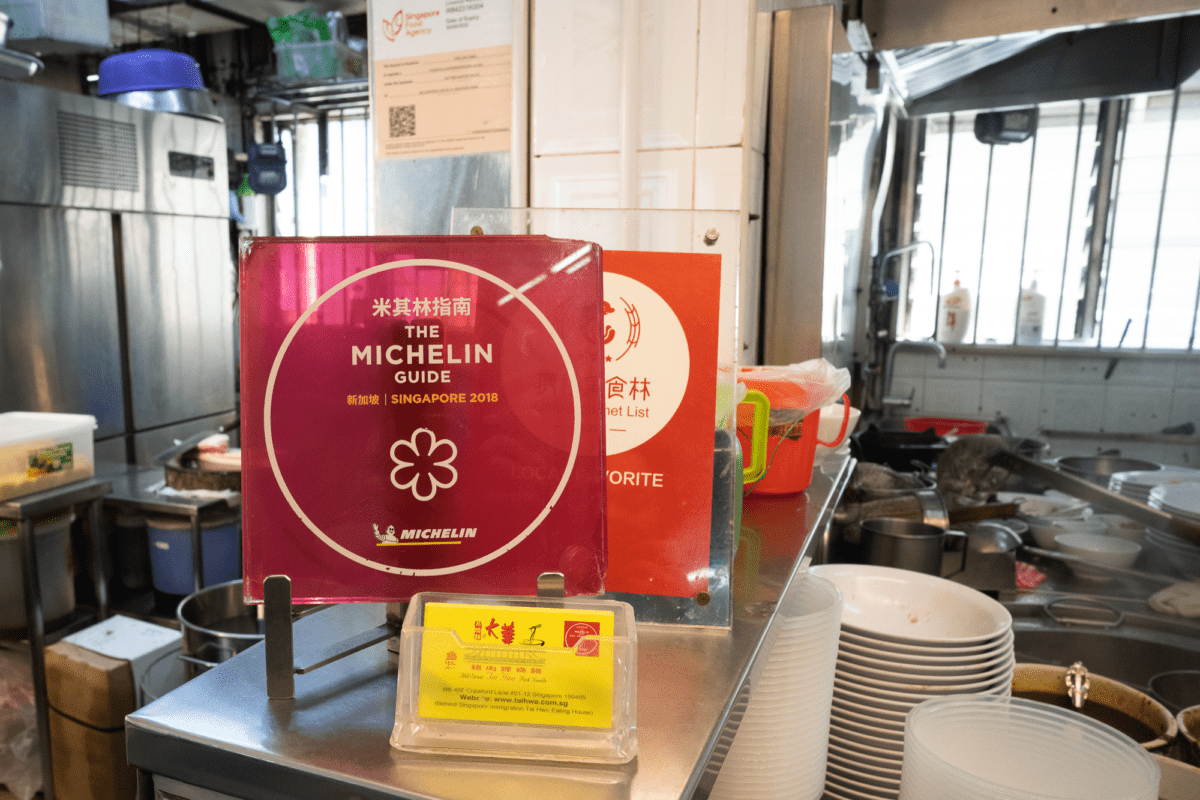 I ordered their signature Pork Noodles ($8) or bak chor mee (sometimes abbreviated to BCM). The noodles also come in a $10 size. There was a choice of noodles so I asked what was the recommendation. He said the mee pok is what they are famous for, which is obviously what I went for. You will also be asked if you want chili with it.
I gave into sunk cost fallacy and got a $6 bowl of meatball soup, even though I was full from breakfast.
But no one likes ads, so I got rid of them. If my articles helped you, I ask for your support so I can continue to provide unbiased reviews and recommendations. Every cent donated through Patreon will go into improving the quality of this site.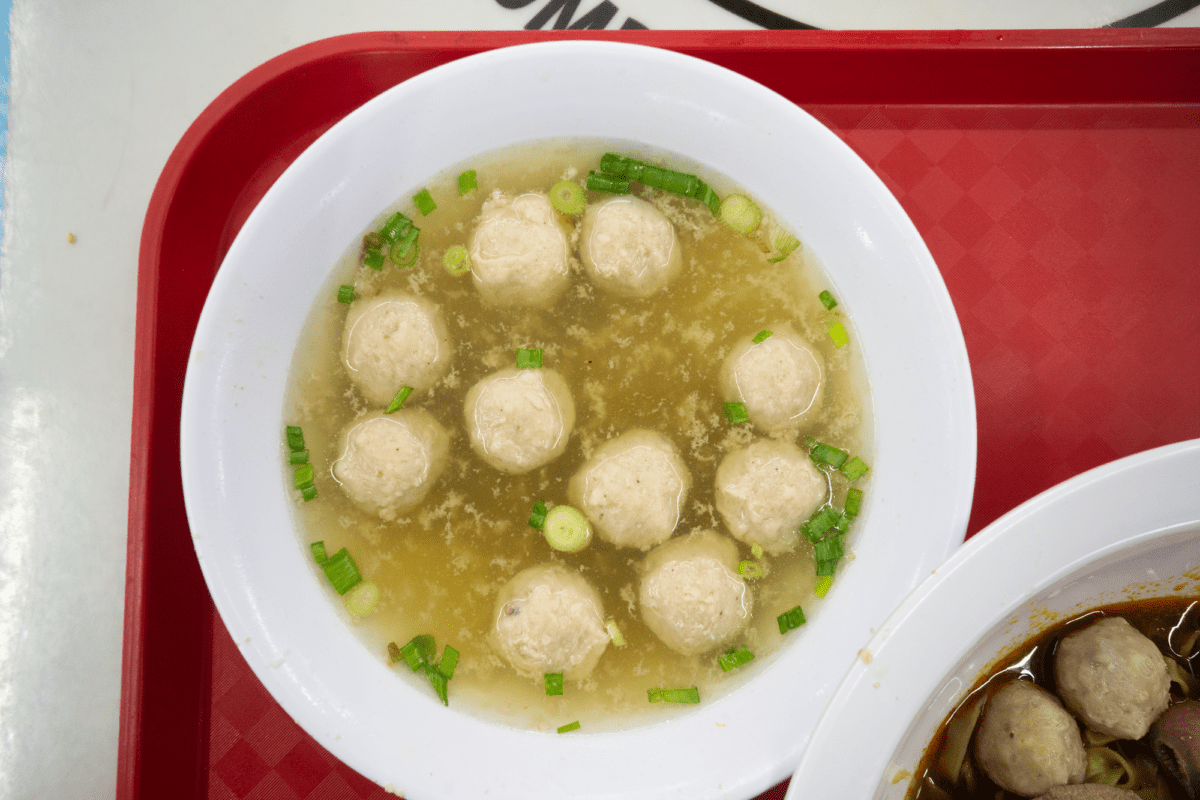 You'll be able to see the dish prepared in front of you and it takes less than 5 minutes. While there weren't particularly many seats at the hawker, there seems to be many empty seats as I assumed most of the customers were taking out.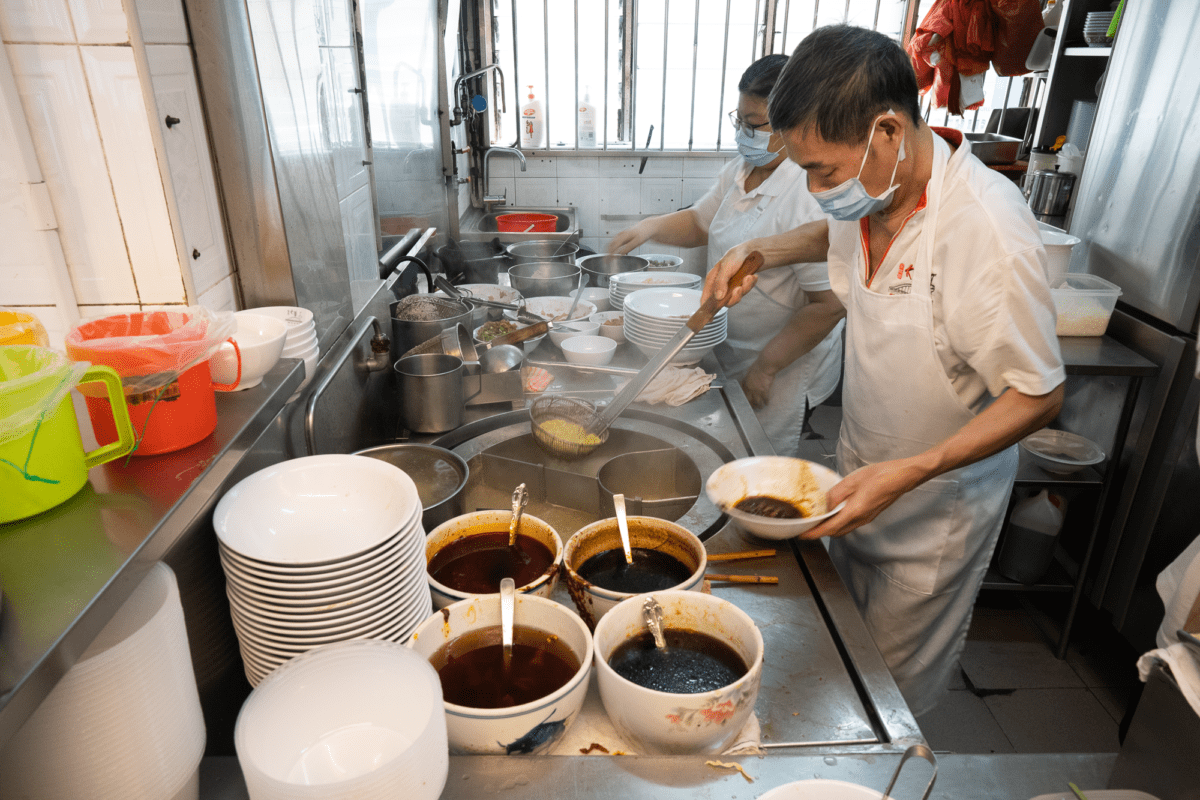 Taste Test
I don't mind an occasional bowl of pork noodles, but wouldn't normally be what I order in a food court. After giving the noodles a quick stir, I wolfed down the noodles. There was minced pork, a large wonton, pork liver, two meatballs, and crispy fish slice.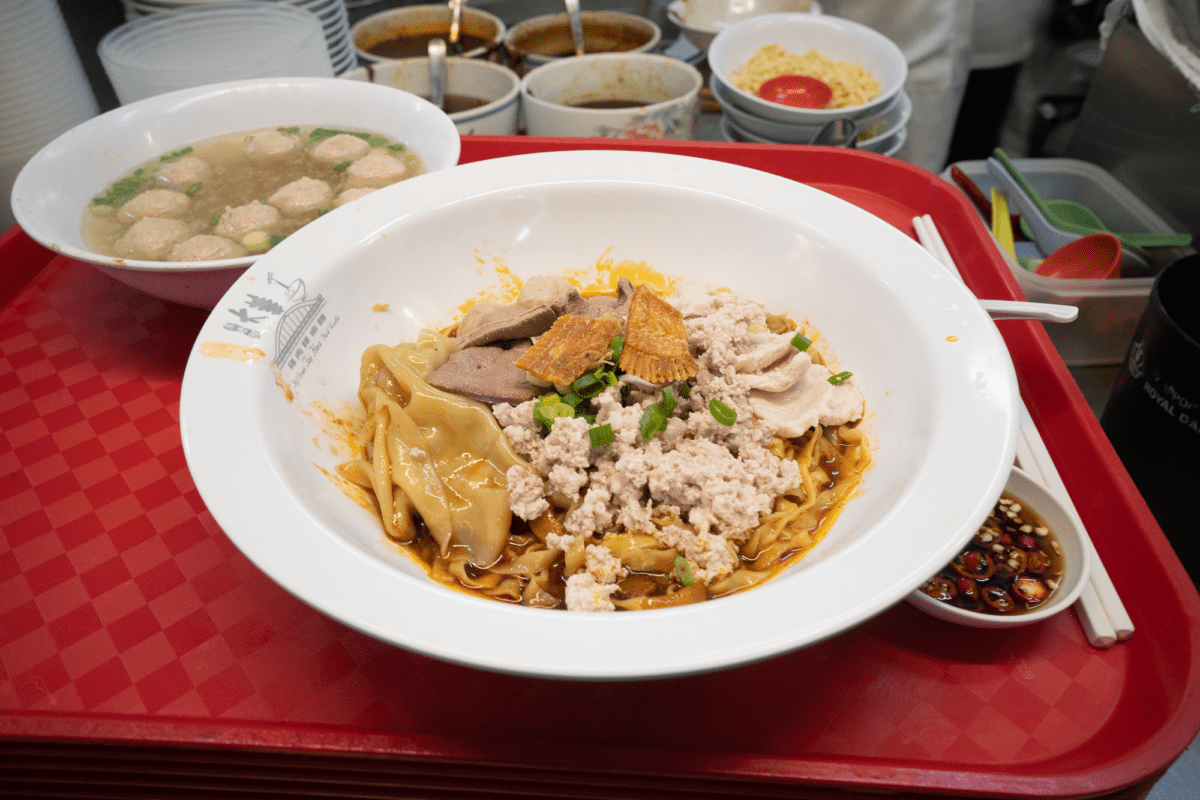 I don't normally eat innards, but the pork liver was soft and tender. Eating it with the thoroughly coated mee pok was something I wouldn't mind doing again.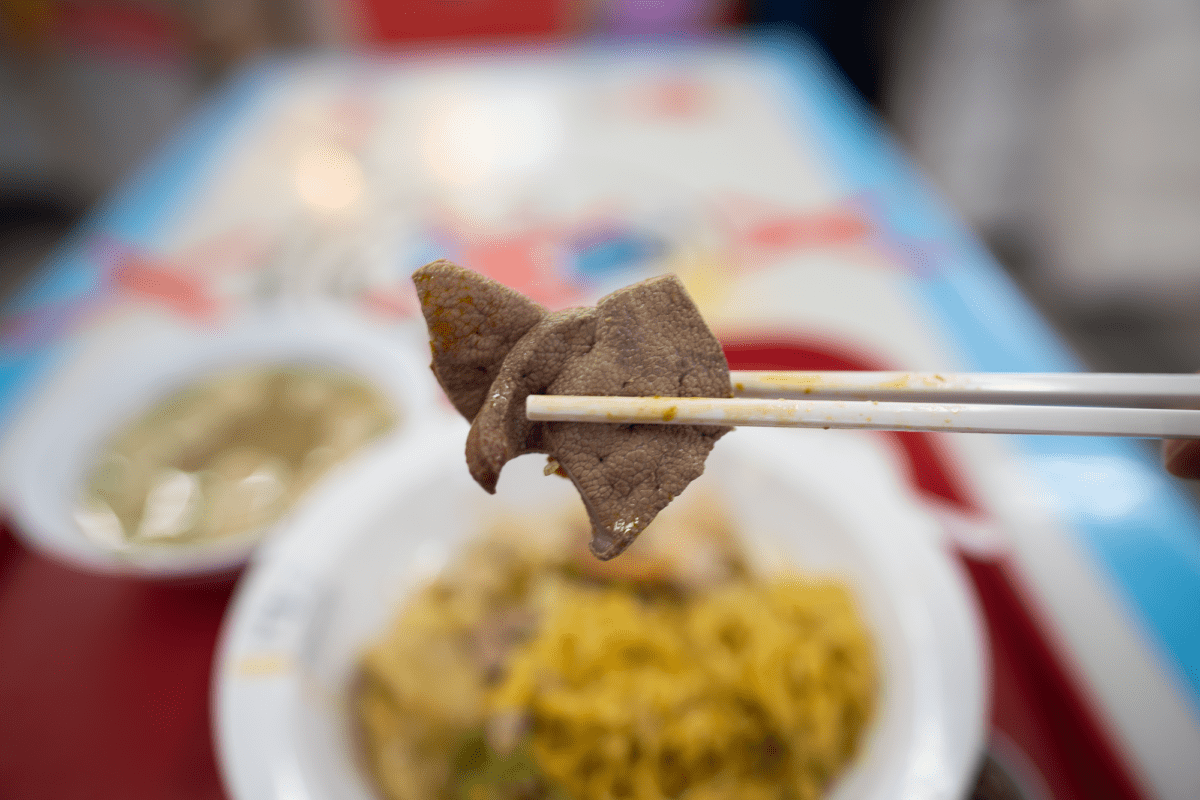 The wonton is huge, taking up the entire spoon, giving you volume with each bite. Unlike Japanese dumplings, the shape was not well defined.
The mee pok, mixed with the vinegar-based sauce and ingredients, is probably the highlight of the dish that brings it all together. The noodles, thick and tangy, made each bite fulfilling and would leave you looking forward to the next.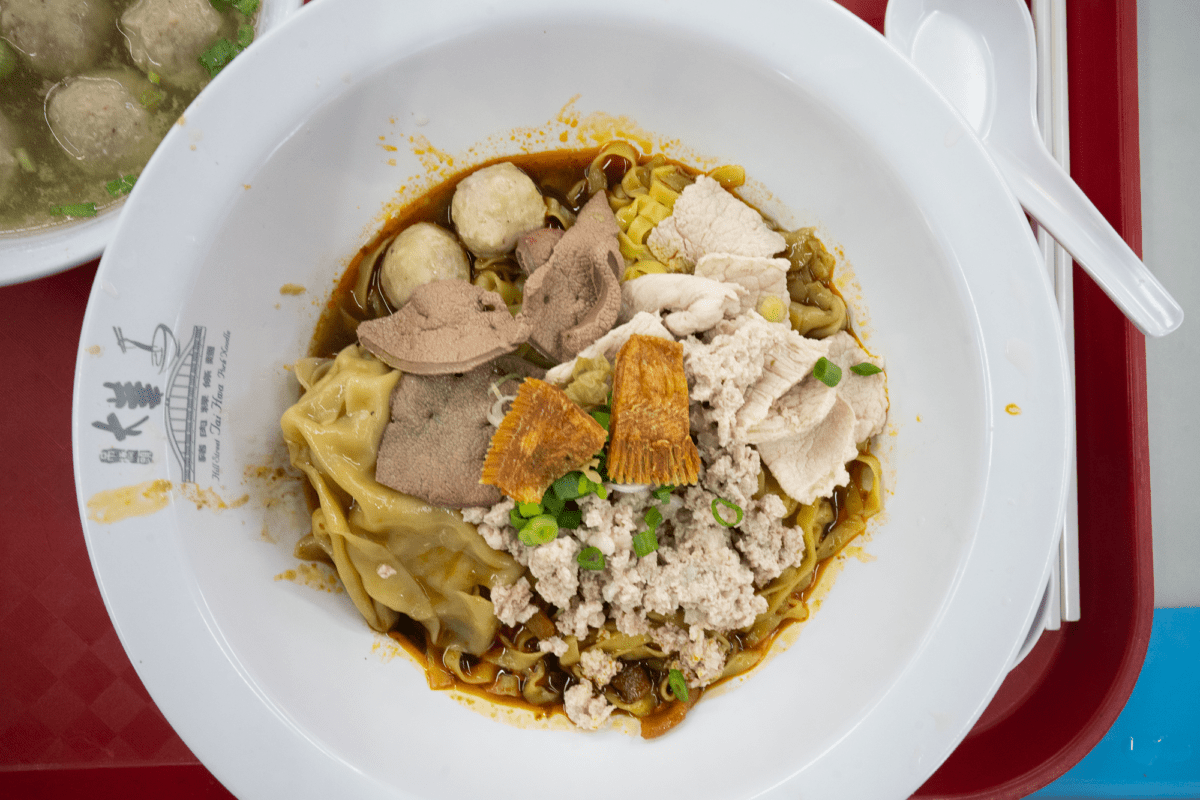 Verdict
I can see why they got a Michelin star and it is certainly one of the best bak chor mee I've tried. However, I will say that the star has raised the hype for the noodles and it was not good enough for me to want to queue for an hour. What's more, is that $8 is pretty steep for a bowl of bak chor mee which would usually fetch no more than $5. For a non-bak chor mee lover, I would queue no more than 30 minutes for this dish.
Tagged food lavender michelin pork noodles sg