This website is made possible by readers. I may earn a small commission when you buy through the links in this article at no extra cost to you. Learn more.
Nasi lemak is one of my favorite foods in Singapore. The past six years living in Tokyo has made me miss it even more, because, unlike chicken rice or laksa, it is hard to find the type of nasi lemak I am looking for in Japan.
While some Malaysian restaurants serve it, they don't quite have the flavor of Chinese-style nasi lemak that Ponggol Nasi Lemak has perfected.
But, what exactly is nasi lemak?
It is a Malay cuisine dish that consists of fragrant rice with side dishes and garnishes. It is a common dish in Malaysia and is, in fact, Malaysia's national dish. While the fragrant rice, cooked in pandan leaves and coconut milk is the signature component of nasi lemak, the garnishes of fresh cucumber slices, small fried anchovies (ikan bilis), roasted peanuts, and hard-boiled or fried egg are the necessary elements lets you call a dish nasi lemak.
The original nasi lemak is a halal dish but as they are prepared by many different chefs with diverse cultural backgrounds, different variations exist.
Ponggol Nasi Lemak is the Singaporean Chinese variation that offers side dishes like deep-fried chicken, chicken franks, fish cake, curried vegetables, and luncheon meat. What remains unchanged is the fragrant rice and garnishes of anchovies, peanuts, and cucumber slices.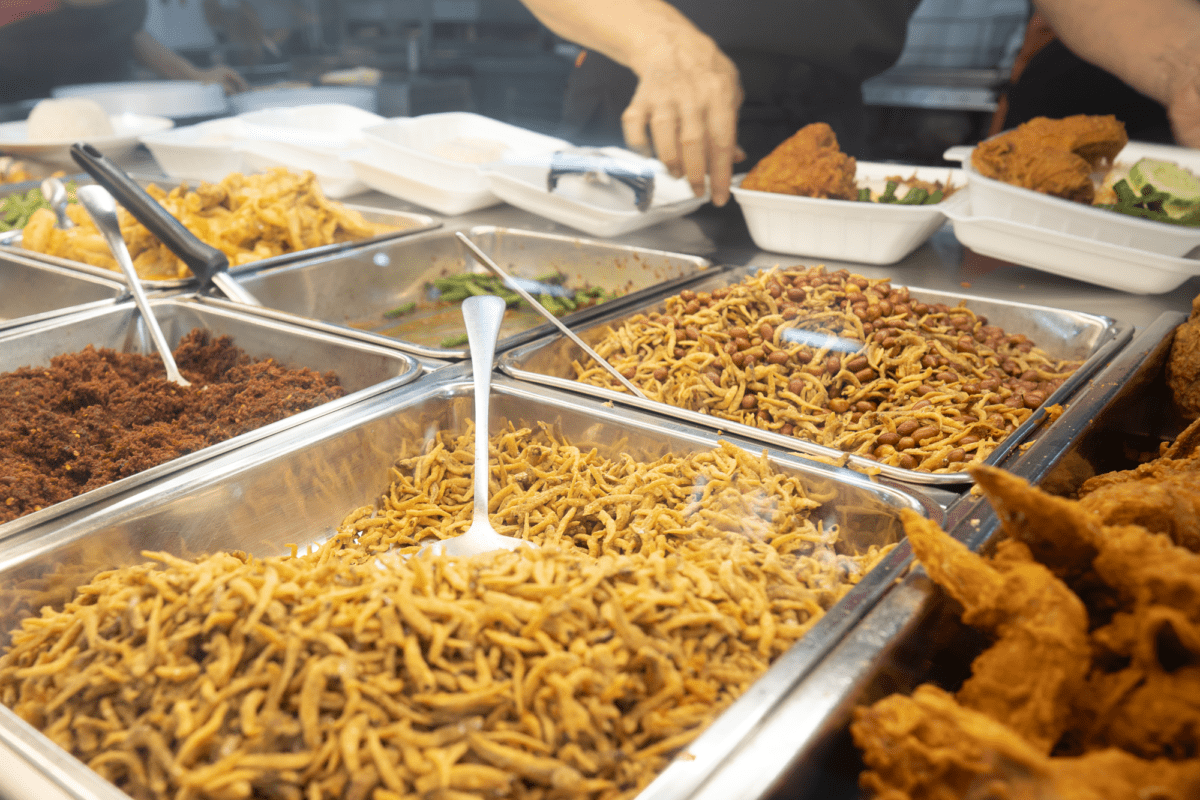 History of Ponggol Nasi Lemak
Ponggol, or now more commonly spelled as Punggol, is a district of Singapore in the North East. It was one of the oldest settlements in Singapore which existed 200 years ago before Singapore was found. It was then a rural district but has now been rapidly redeveloped as a waterfront town.
It was in this town that Mr. Ang Chye Choon and Madam Koh Ah Tan, who were agriculture farmers prior, founded the brand in 1979.
At that time, Ponggol Nasi Lemak was delivering pre-packed nasi lemak in banana leaves which were distributed across Singapore to distributors and hawker stores. You can still commonly find similar pre-packed nasi lemaks at hawker stores now.
The timeline of the store was as follows
1979 Mr. Ang Chye Choon and Madam Koh Ah Tan started Ponggol Nasi Lemak and was delivering nasi lemak to distributors and hawker stores.
1989 The husband-and-wife pair started a restaurant at a shophouse along Old Tampines Road.
1999 Operations was shifted to Mee Sek Food Court along Upper Serangoon Road.
1997-2004 Second outlet open at Brighton Crescent. Business flourished and there would be a 30-minute queue in the weekends.
2004-Present Relocation to Tanjong Pagar Road.
2014-Present A two-storey store was opened in Jalan Besar and is run by the third-generation owner, Edmund Ang.
2019-Present Outlet at Capitol Piazza was opened.
Ponggol Nasi Lemak has remained a family-owned business for over 40 years.
But no one likes ads, so I got rid of them. If my articles helped you, I ask for your support so I can continue to provide unbiased reviews and recommendations. Every cent donated through Patreon will go into improving the quality of this site.
While you'll see many food stores with the Ponggol Nasi Lemak name, they are not affiliated with the original Ponggol Nasi Lemak. If you want the original taste, be sure to visit one of the three outlets.
Visiting Ponggol Nasi Lemak
On my trip back, I visited Ponggol Nasi Lemak at Mee Sek Food Court along Upper Serangoon Road, the oldest outlet still running. This was not my first time here, but it has been almost three years since I've had a plate of Ponggol Nasi Lemak.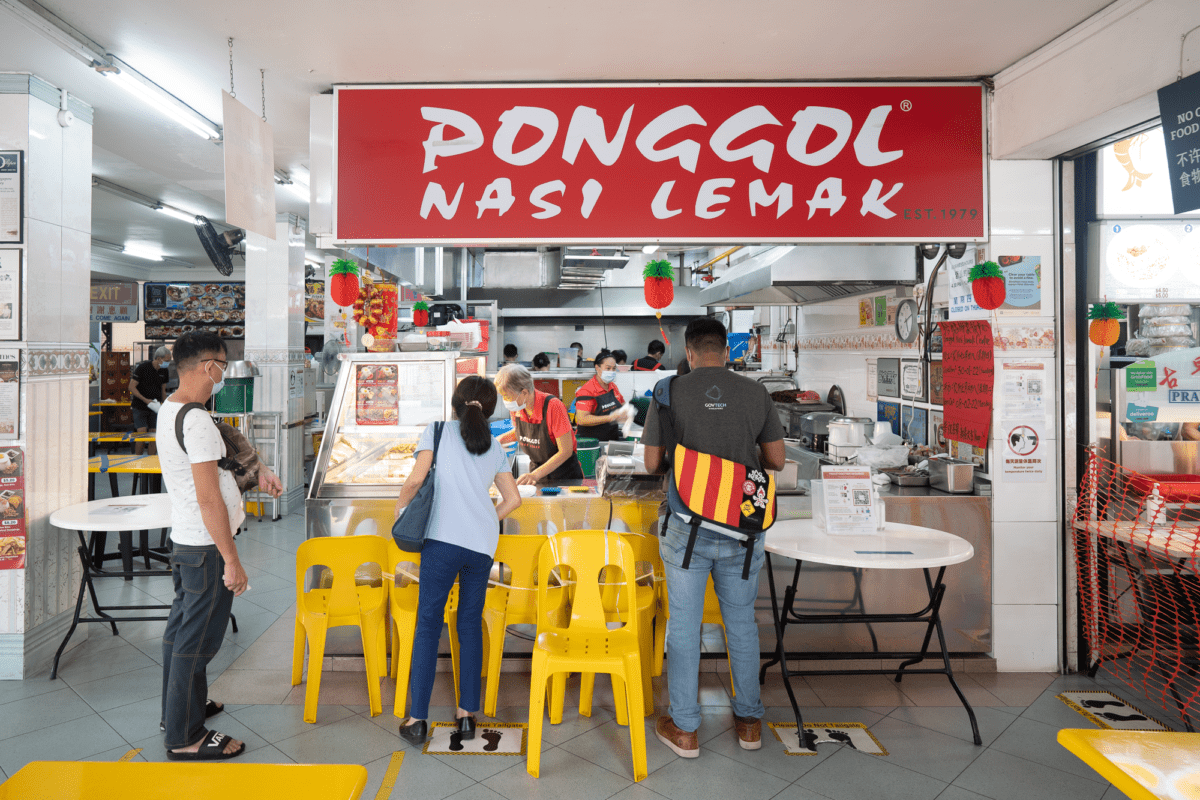 It easy to see that Mee Sek Food Court is being carried by Ponggol Nasi Lemak, which takes up three whole stores. The store which was closest to the street serves customers while the two stores behind it was used for food preparation. Freshly cooked side dishes would be topped up as they sell out fast.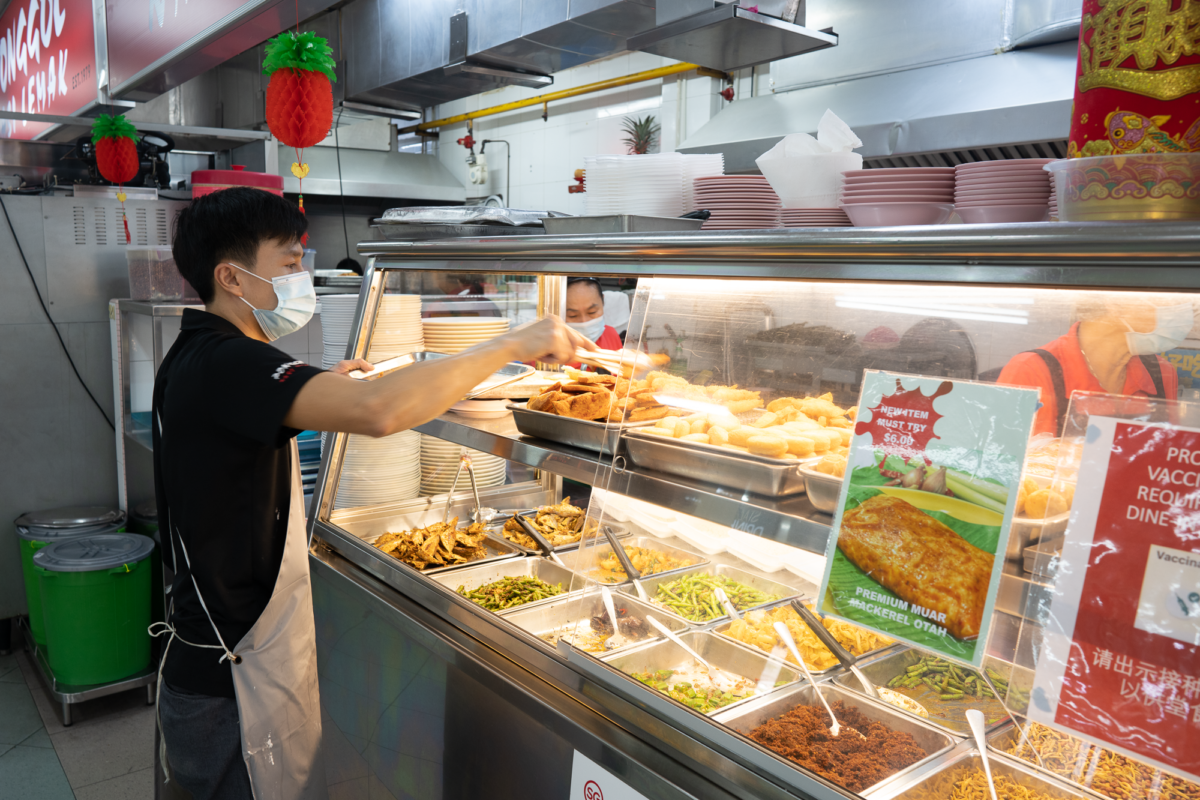 I noted a prawn mee store (Yi Ji Fried Hokkien Prawn Mee) and minced meat noodle store (AMK Hainanese Abalone Minced Meat Noodles), but I would say 90% of customers are here for Ponggol Nasi Lemak. Next door, there are also two other shops (Qi Xiang Chicken Pot and Basasak Chicken). It's interesting to note that Basasak Chicken states their address as "same coffeeshop as Ponggol Nasi Lemak".
While nasi lemak is commonly a breakfast food, Ponggol Nasi Lemak opens from 1630 and runs all the way will 0030 the next day, making it a great destination for late-night suppers. From the opening time, you'll have to queue. Luckily, the side dishes are already prepared and ordering is relatively quick. Ponggol Nasi Lemak at this outlet accepts only cash.
The variety of side dishes is one of the key selling point since you'll likely like the dish if you are choosing the side dishes you like. Here are some of my favorite side dishes.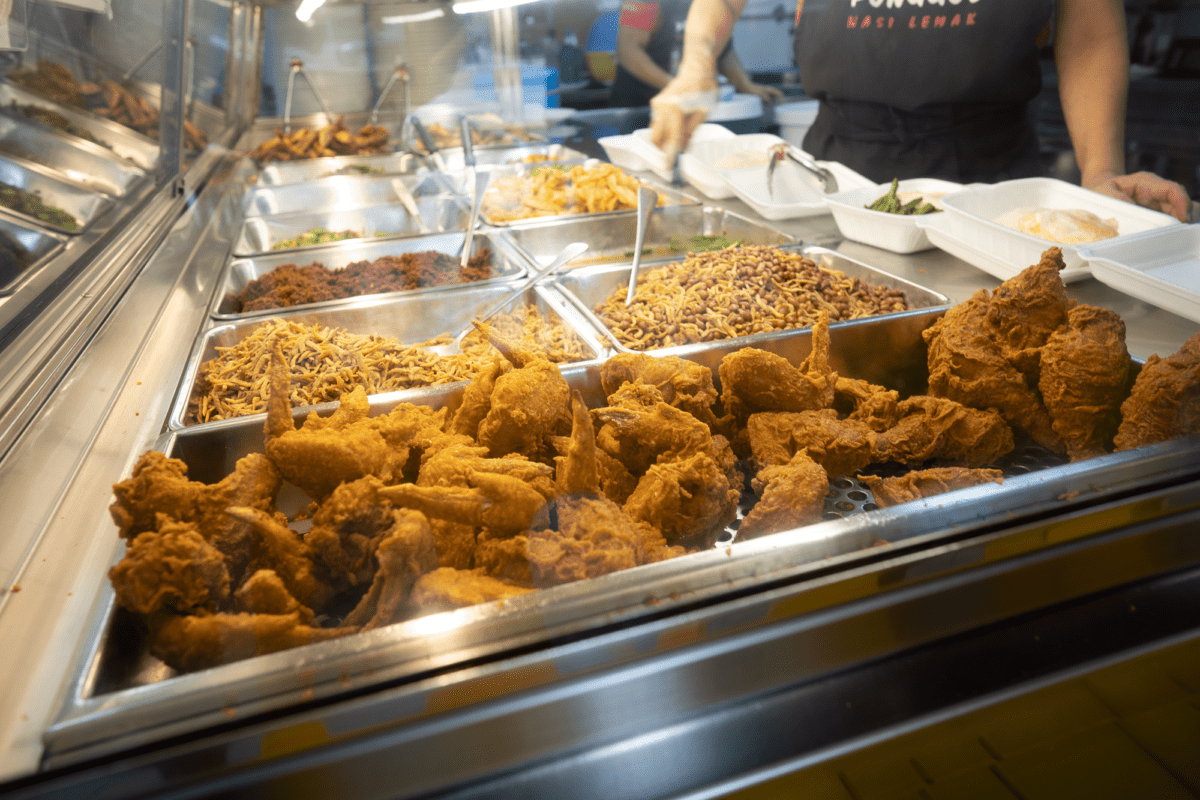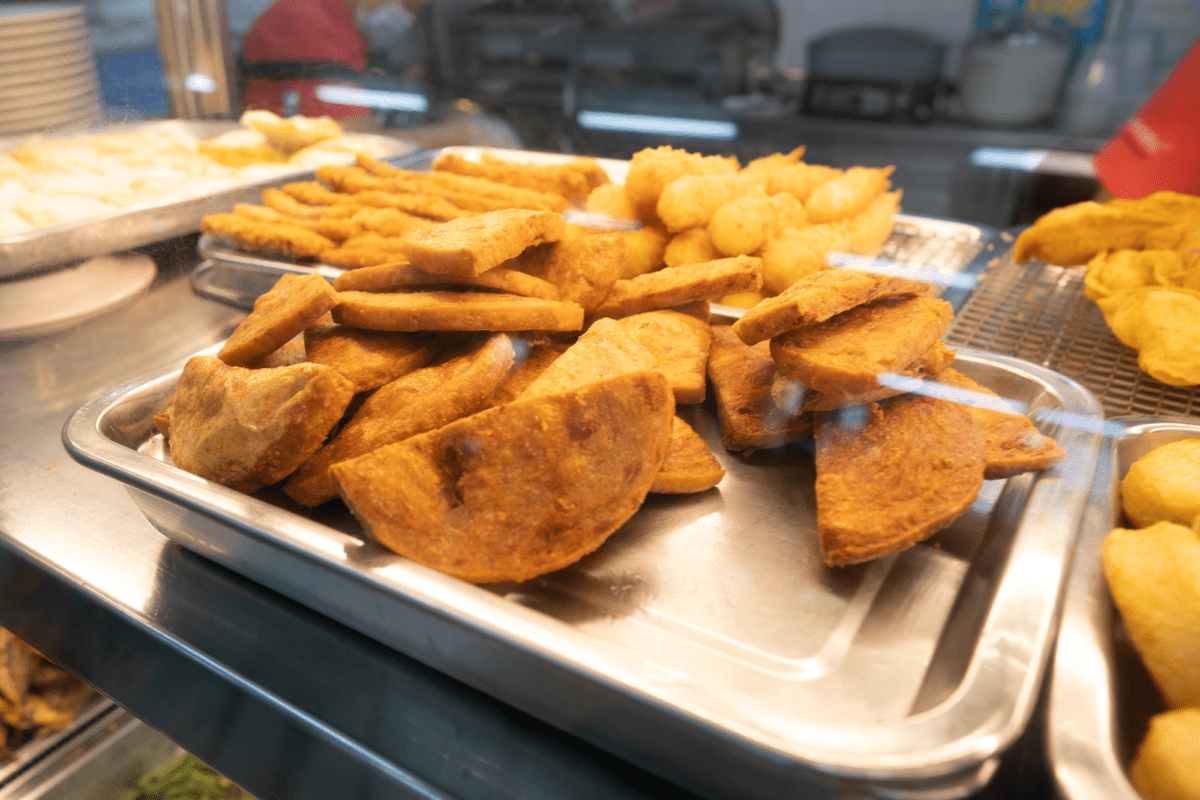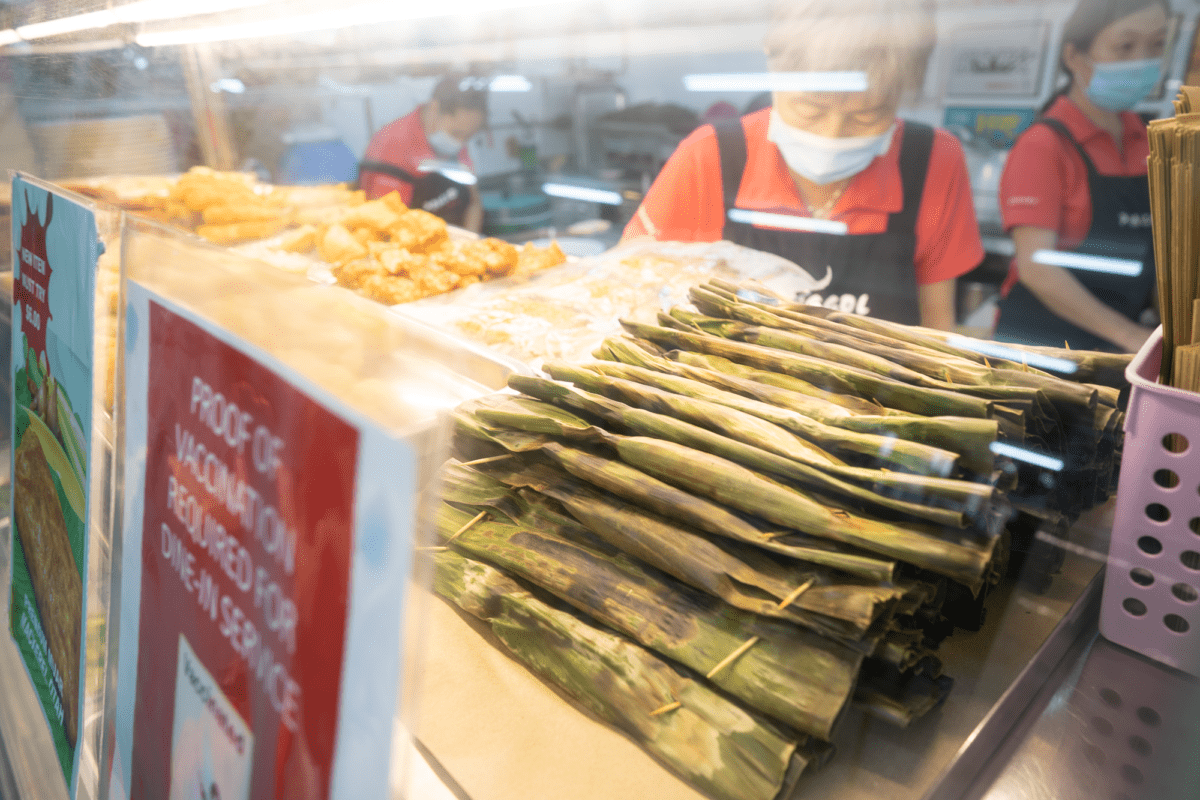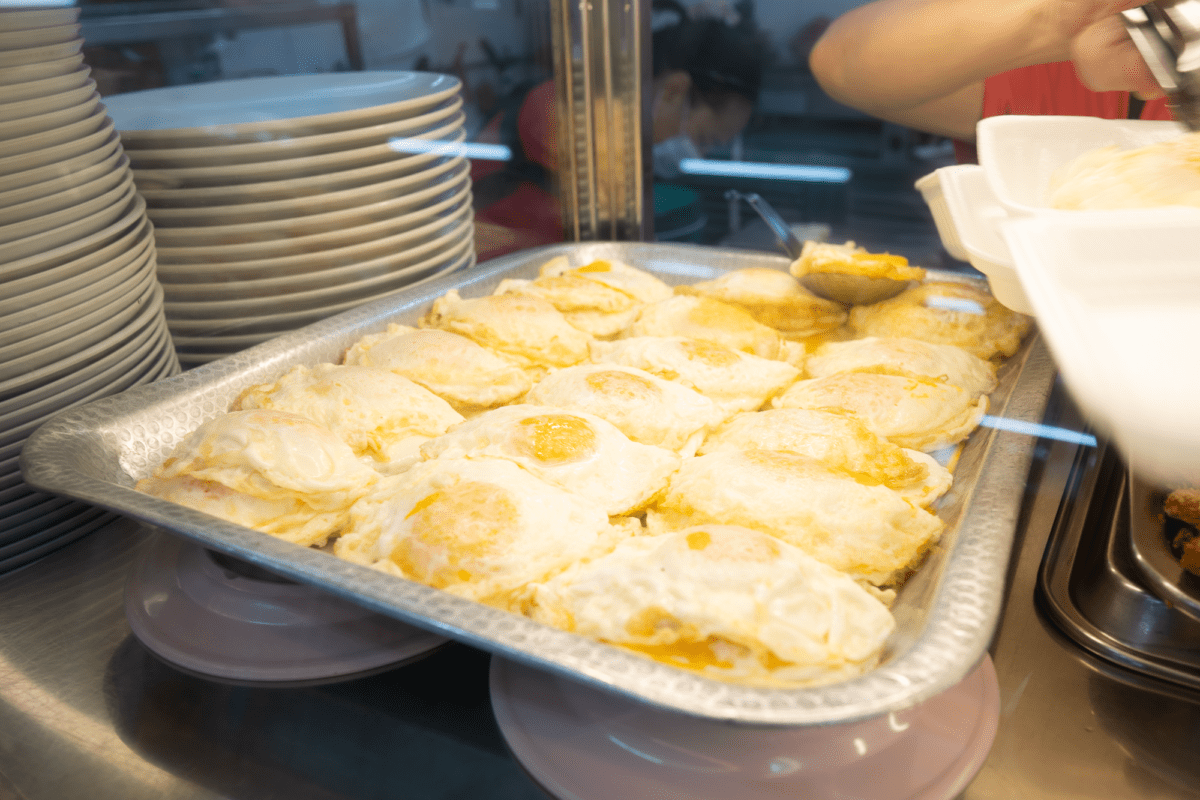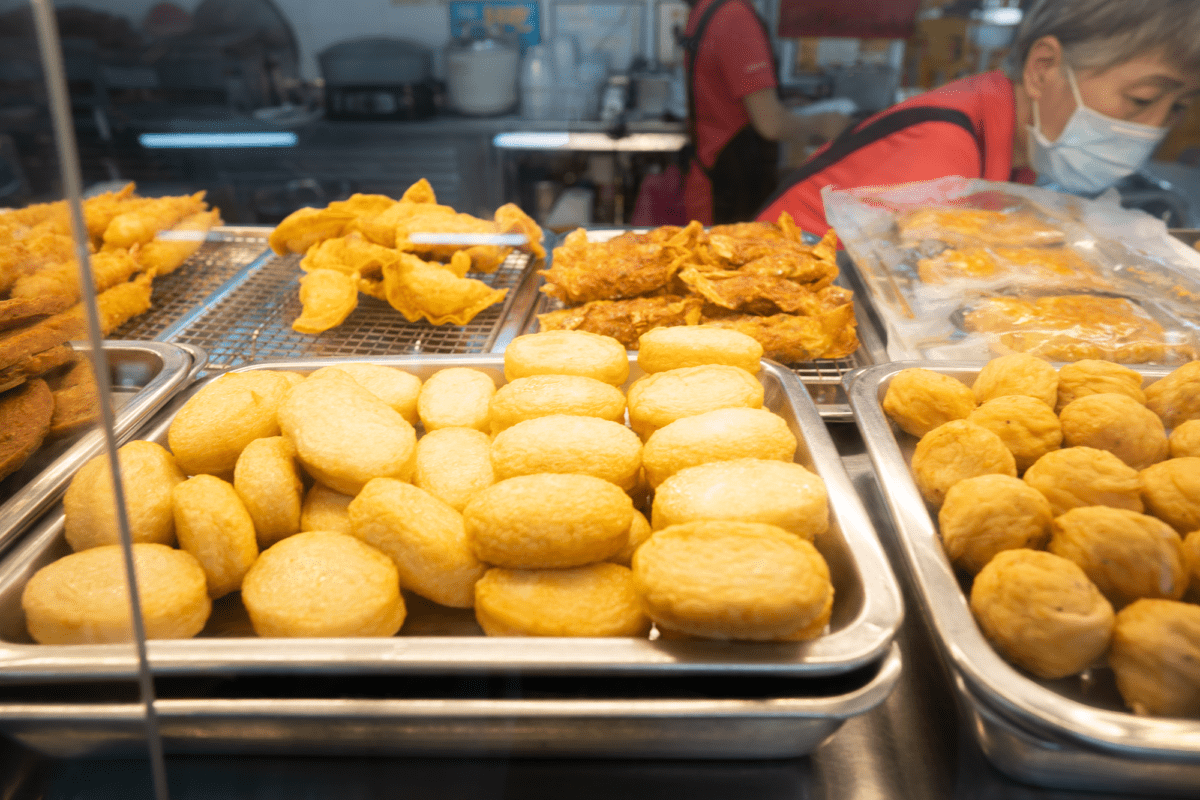 Other dishes include squid balls, ngoh hiang (five-spice pork rolls wrapped with tofu skin), prawn tempura, long beans, lady fingers, curried vegetables, fried dumplings, squid cutlet, and fried selar fish.
Taste Test
I went crazy with my order and got the fried egg, fried chicken wing, luncheon meat, squid cutlet, otah (grilled fish paste), achar (pickled vegetable), with extra rice. This came up to a very affordable total of SGD$9.60.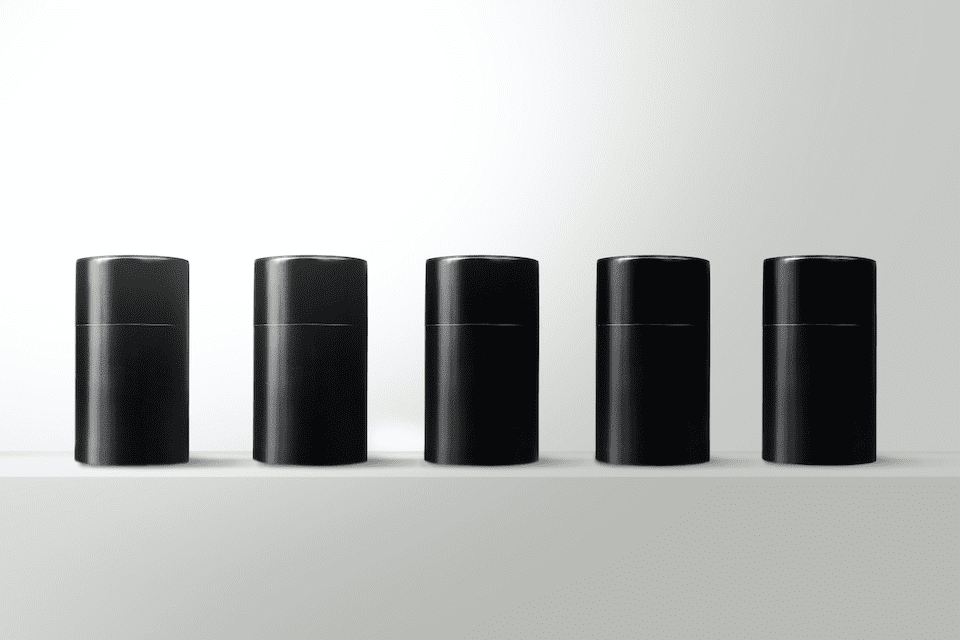 I found a 100 year old company that would create these heirloom quality canisters for me. They are handmade and will keep your tea leaves, coffee beans or anything that you need dry for years to come.
or read review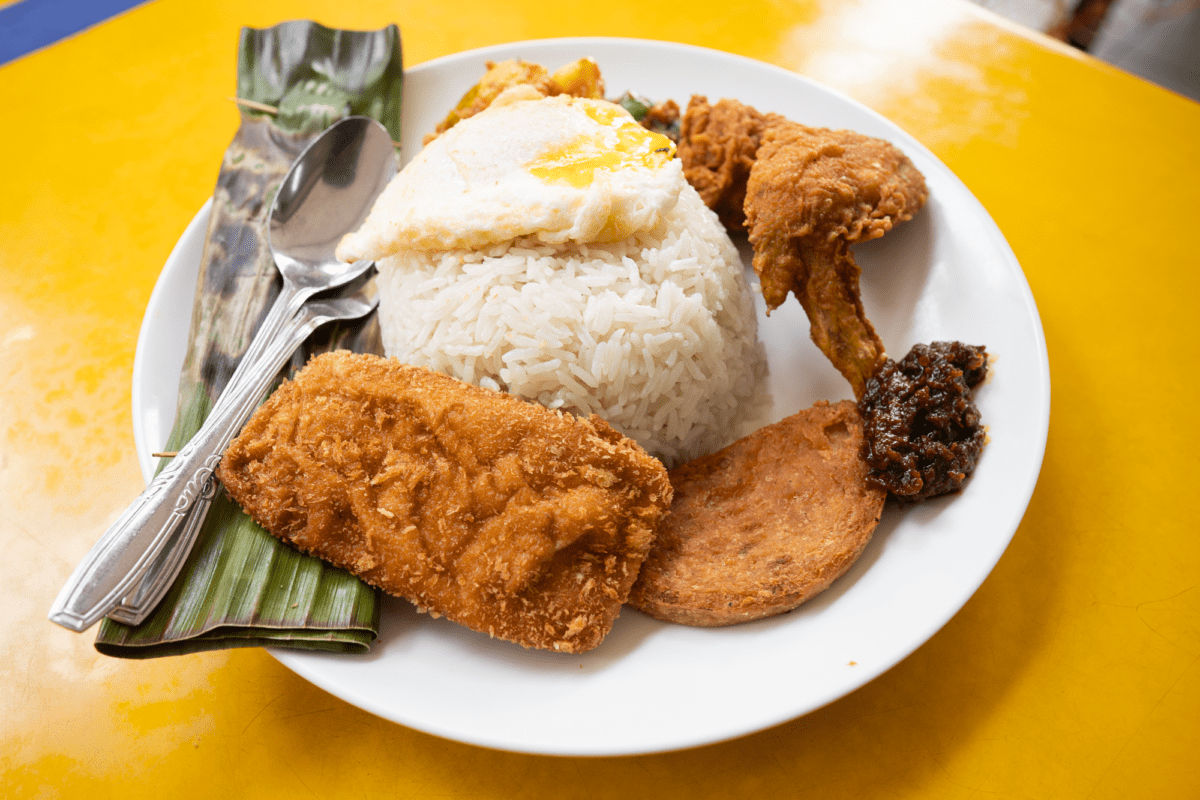 While I ordered a bunch of stuff, the two main dishes I always order are the chicken wing and the fried egg.
The egg is deep-fried, and the yolk is always runny. The oozy yolk mixed with the fragrant rice tastes amazing with some sambal chili added in. I'm not exaggerating when I say I can eat it without side dishes.
The fried chicken is crispy but not crispy like Korean fried chicken. This might sound common, but most nasi lemak stores leave their chicken out long enough to have no crispiness left. The high refresh rate of the side dishes allows Ponggol Nasi Lemak always to serve crispy chicken wings or drumsticks that are to die for.
The crispiness is also present in the luncheon meat. Ponggol Nasi Lemak obviously knows the little details in making a plate of nasi lemak shiok.
The sambal chili is the unsung hero here. It isn't that spicy and is sweet. I can't help but slather each mouthful with the chili.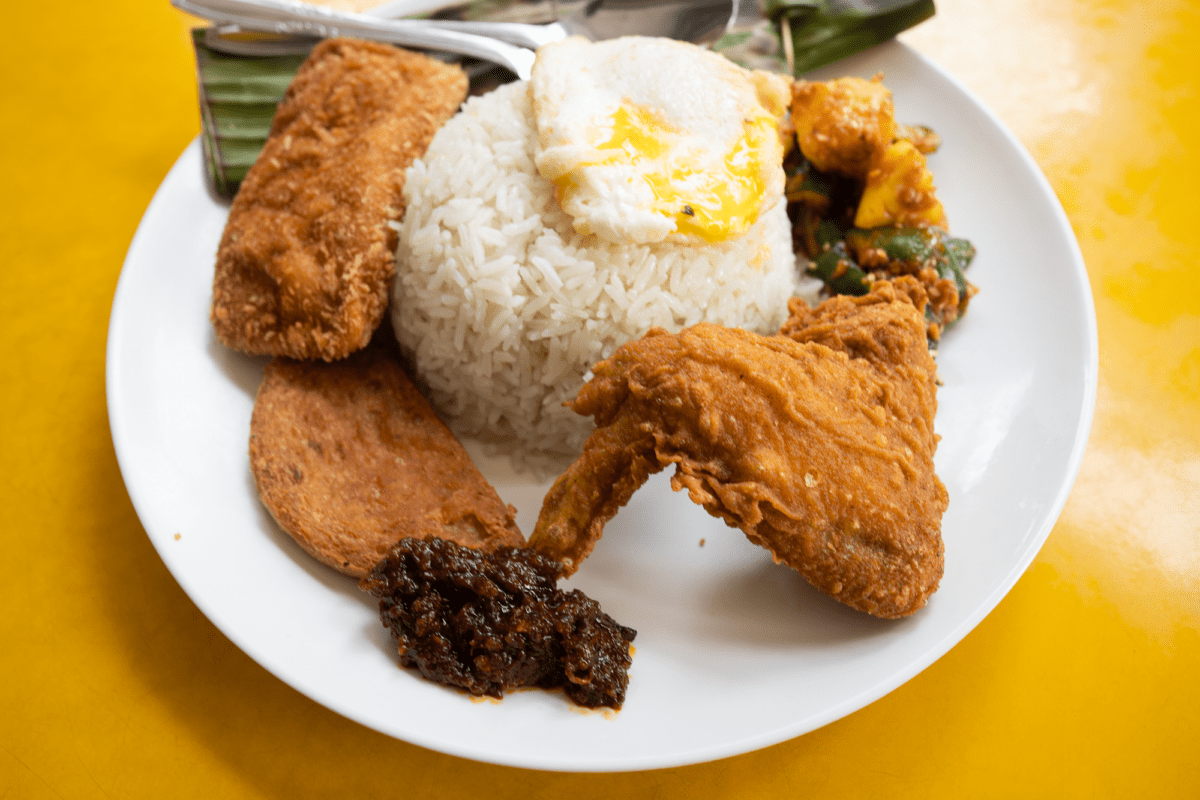 The fragrant rice is the one that leave a lasting impression as the distinct flavor permeates my mouth without being too oily.
Conclusion
Ponggol Nasi Lemak is a third generation business and loved by Singapores through the four decades of operations. This is my favorite nasi lemak in Singapore and it'll be hard to go wrong if you want a taste of the Singapore Chinese style of nasi lemak.
Tagged food nasi lemak sg