This website is made possible by readers. I may earn a small commission when you buy through the links in this article at no extra cost to you. Learn more.
As a Singaporean, breakfast has been an integral part of my Asian upbringing. In Japan, as much as there are some of the best food, the breakfast culture is pretty much non-existent. When I stopped by Ho Chi Minh City, I was delighted to hear about a breakfast place that was famous among the locals.
Bánh Mì Hòa Mã is a street-side store that serves bánh mì ốp la, which is a pan-sized fried eggs served with Bánh Mì, the Vietnamese baguette that also refers to the famous sandwich. This place opens from 7am till they sell out, or up till about 10am. It was reasonably near the backpackers area where I stayed, but I decided grabbed-bike over one morning. I got there about 8am and there were only one or two tables available. I sat down ordered the bánh mì ốp la with milk tea and observed the place while waiting. The huge manager/owner was holding a fat wad of Vietnamese dong and shouting at the staff. Even when there were no tables left for customers coming in, they quickly set up some on the fly. The entire street seemed to be available for them to use. It was a pretty shoddy-looking but efficient operation.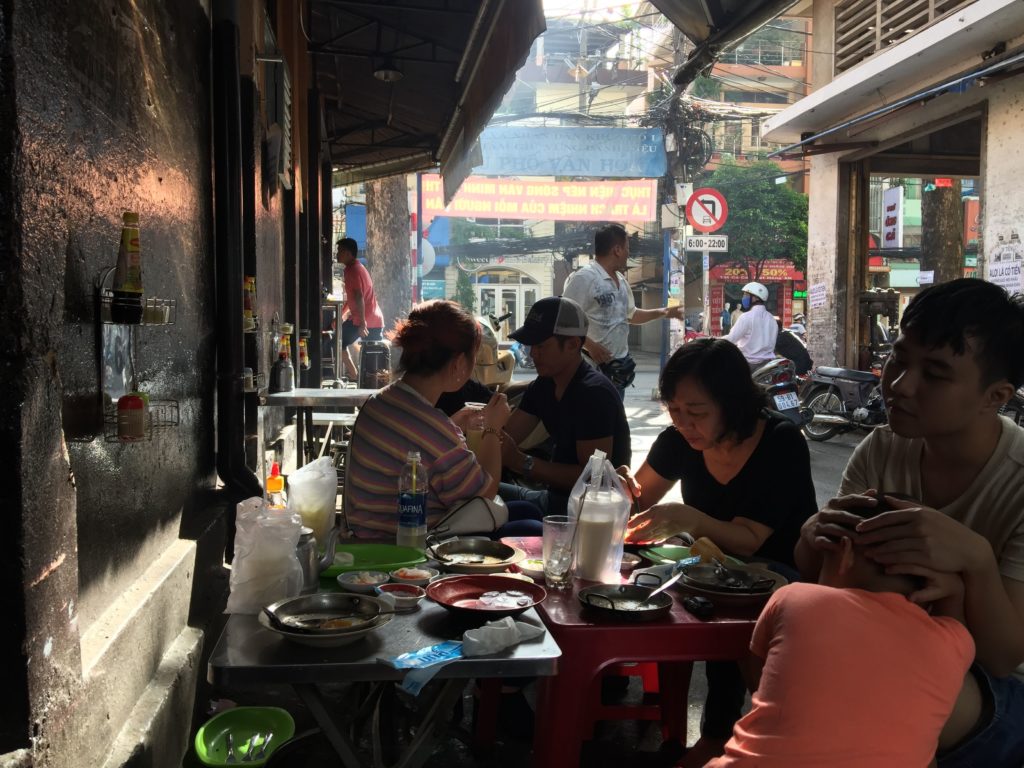 Before long, it arrived and, boy, did it meet my expectations. The bánh mì ốp la comes in a sizzling pan with fried egg, spam-like bacon, and some of what looks like fish cake. A crusty baguette and a small plate of pickled vegetables complete the meal. I am not sure how the locals eat this, but I ate each bite by topping the meat and eggs on the baguette.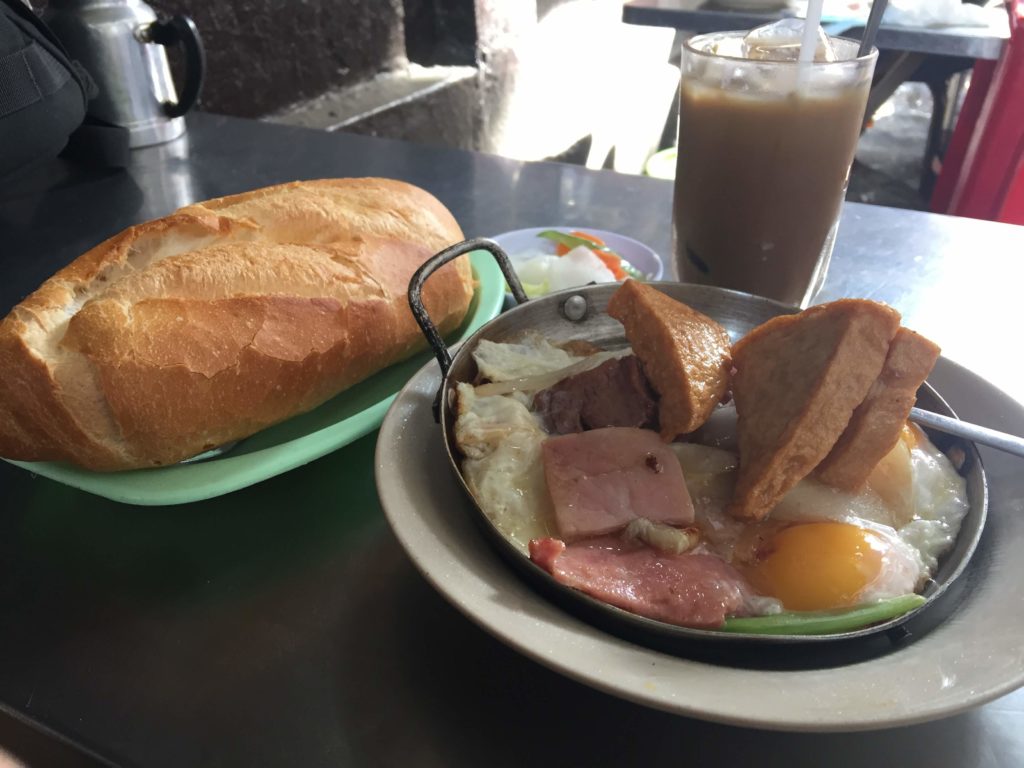 Seriouly, it is hard to go wrong with such a combination. Fried eggs, bacon and bread is a match made in heaven that everyone I know enjoys. For this particular dish, two factors really comes to play. Really, what makes it such a great combo is the runny egg, mixed with the salty bacon, balanced out by the crusty bread. The trick to a runny egg is that it should be as runny as it can be without any uncooked parts, which the one here manages. Each bite was mouthwatering and savory, which I would rinse with the sweet milk tea.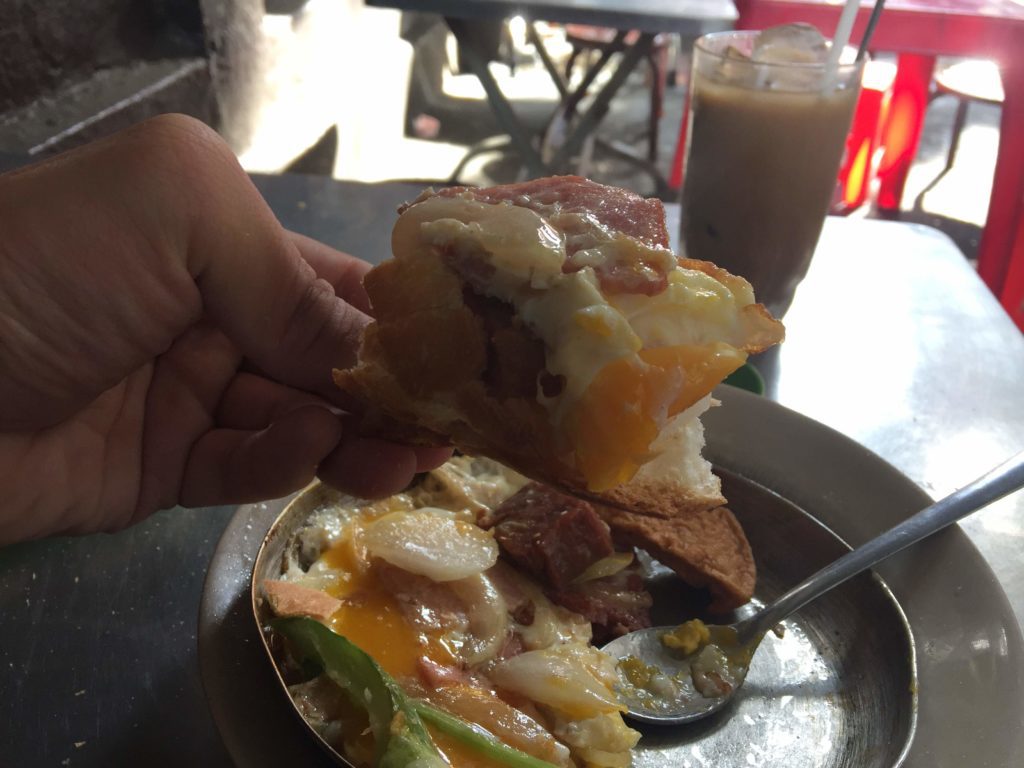 I haven't had quite enough street food when I was in Vietnam, but this one is authentic and absolutely one of the best meals I had. I didn't have to eat lunch that day.
Tagged bánh mì ốp la breakfast food ho chi minh saigon vn