This website is made possible by readers. I may earn a small commission when you buy through the links in this article at no extra cost to you. Learn more.
Note The F.Cloth Yes Pants are no longer available in the store, so all links redirect to the similar Outlier Ramiefall Yes Pants.
Details
Price $165 on outlier.nyc
Material F.Cloth (97% nylon, 3% elastane)
Fabric Weight 200gsm
Woven in Sweden
Overview
In case you haven't heard of Outlier, you are in for a treat. Outlier started more than a decade ago trying to make pants to bike to work in that you can continue wearing for the rest of the day and look good doing so. They wondered, "How come no one's taken technical fabrics and made some nice tailored clothing with it?". The rest was history.
More than a decade later, they've gone way beyond bike pants. Their offerings have become more experimental, almost avant grade. But what drew me to the brand was their dedication to finding the perfect material. Their products are often minimalistic in style, which makes their attention to material unsurprising. They are the kind of company that would go out to create their own fabric because there weren't options in the market that could do what they want.
While brands like Arc'teryx and The North Face are known for using performance fabric, Outlier effortlessly blends the performance with style. They have a point of view and are not afraid to show it. Sure, Arc'teryx has done the same with their Veilance line, but Outlier, while not cheap, offers their range at a more reasonable price point.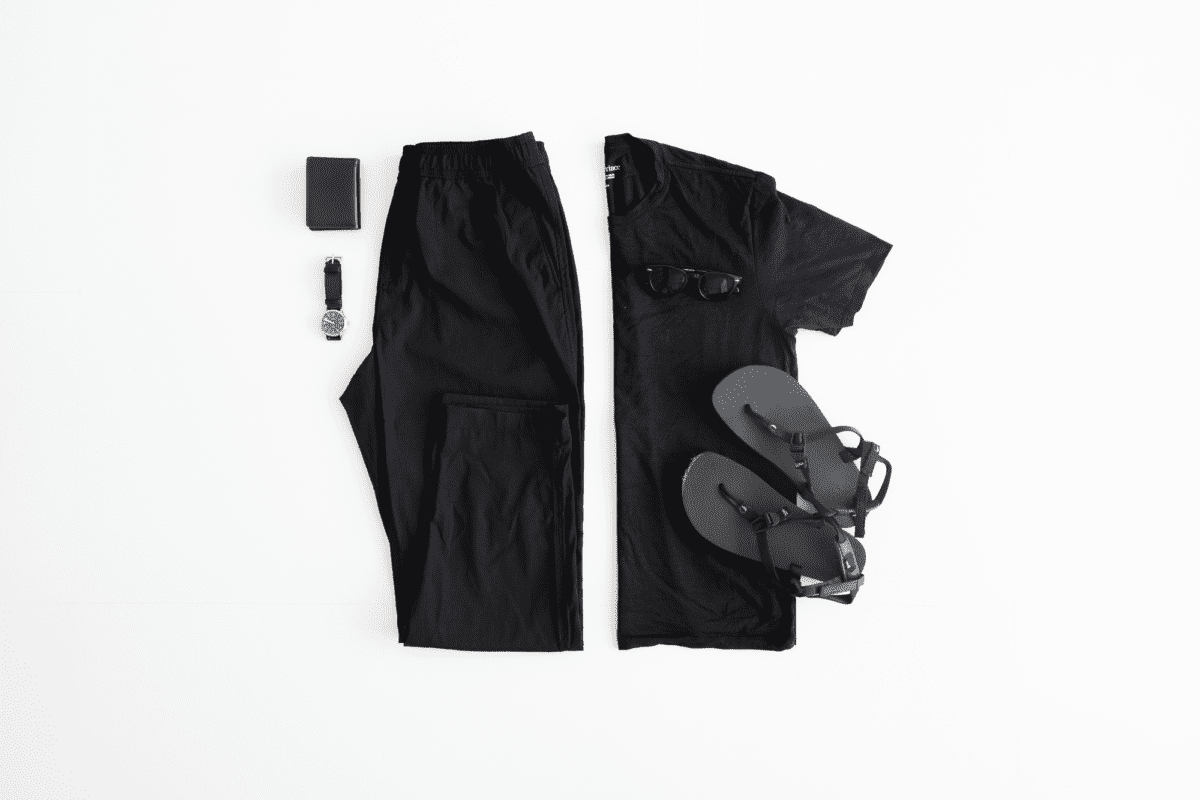 Outlier would go on to gather a cult following of hardcore fans, with me as one of their devout followers. I've been wearing Outlier's clothing for the past five years since the Outlier New Way Shorts introduced me to this addictive world of techwear.
My admiration for Outlier is a culmination of years of experience with their products, and all those experiences have brought me to this point talking about the Yes Pants.
Even since I saw the Yes Pants last summer, I knew I wanted it. As I work mostly from home these days, there is a need for comfortable pants that feels good wearing them all day yet look presentable enough for me to run to the nearby supermarket to grab a karaage bento. It sold out on its first run, and I was glad to be able to get my hands on them this time.
The Yes Pants looked more presentable than the F.Cloth Bigs I usually throw on, yet loungy enough to sleep in. Can this be the perfect WFH uniform? I'll find out.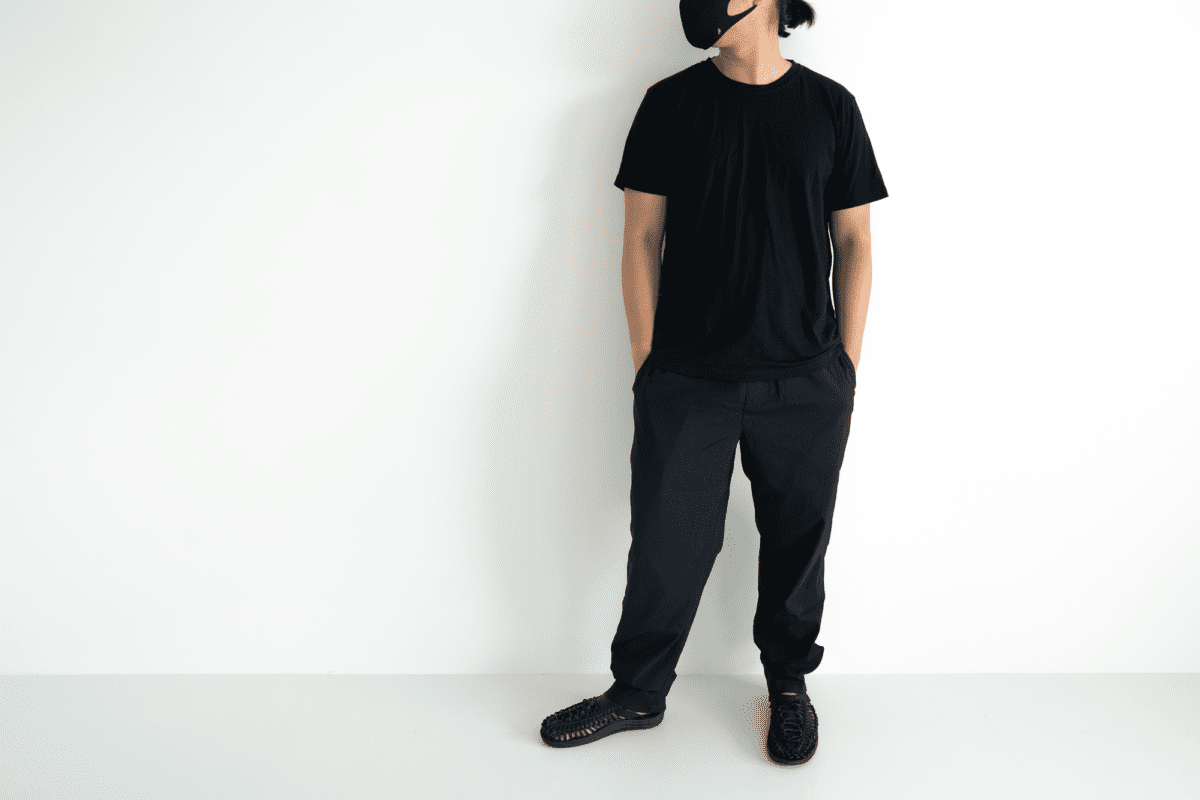 Style
From the product photography, the Yes Pants looked a little like well-structured yoga pants. Yet, the palette makes it look less casual. It comes in black, bluegray, charcoal, forest, and sagebrush, all very muted colors. No prizes for which one I got.
The Yes Pants come in a relatively wide fit. I wouldn't categorize it as wide pants, but they are wide enough that I wouldn't ride a bicycle with them. Since many of Outlier's pants are slim cut, the Yes Pants reminds me most of the Outlier Injected Linen Pants. But, the Yes Pants are even wider than that those.
There is a slight taper and a low crotch. Because of the taper, it looks good with both covered and uncovered footwear.
The pants are also cut long so that you could hem them to length. I am 6 ft tall, and I would step on about 2 inches of fabric with the L size. Since I don't particularly appreciate stepping on my pants when I walk, I would fold them up most of the time. Thankfully, they look good this way.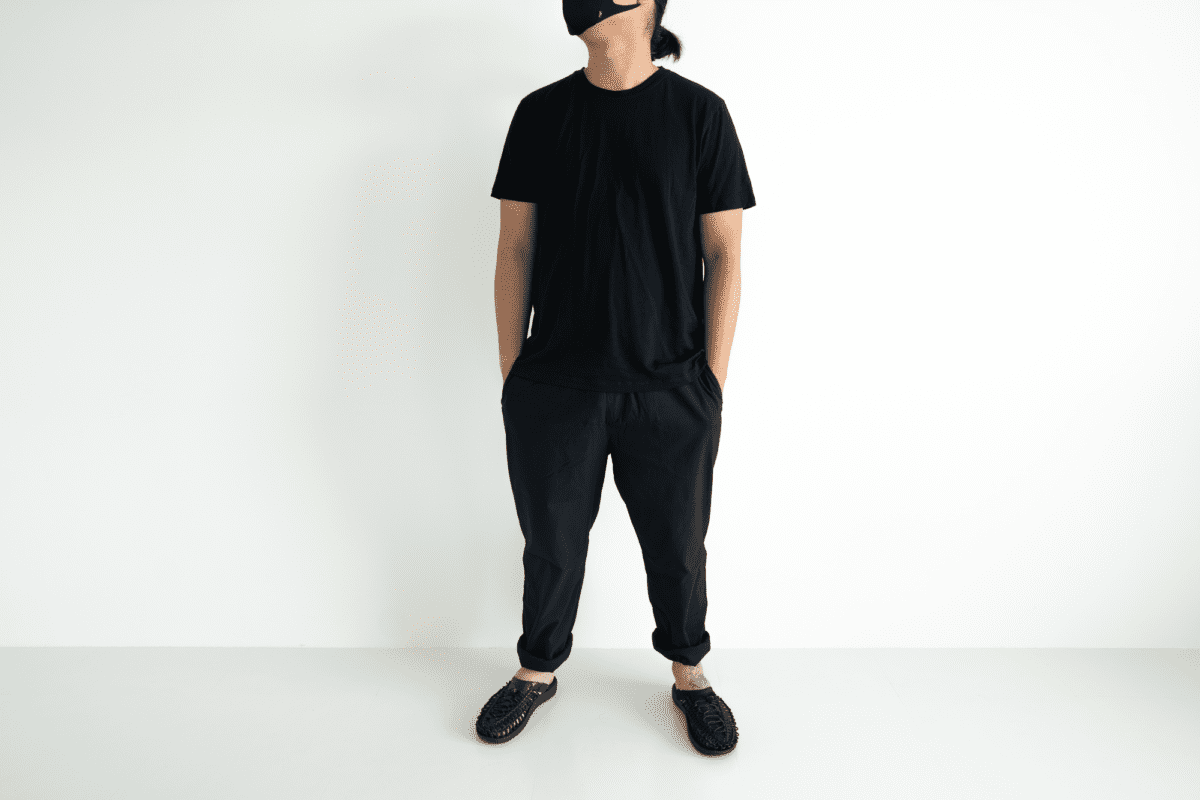 I am a size 34 with the Outlier New Way shorts, and I got the L and XL for the Yes Pants to compare.
Size L fits well, but I could feel some tension around my waist, and there wasn't any leeway left on the drawstring. However, the silhouette looked much better. For those who have the Outlier F.Cloth Bigs, the waist will fit similar to those.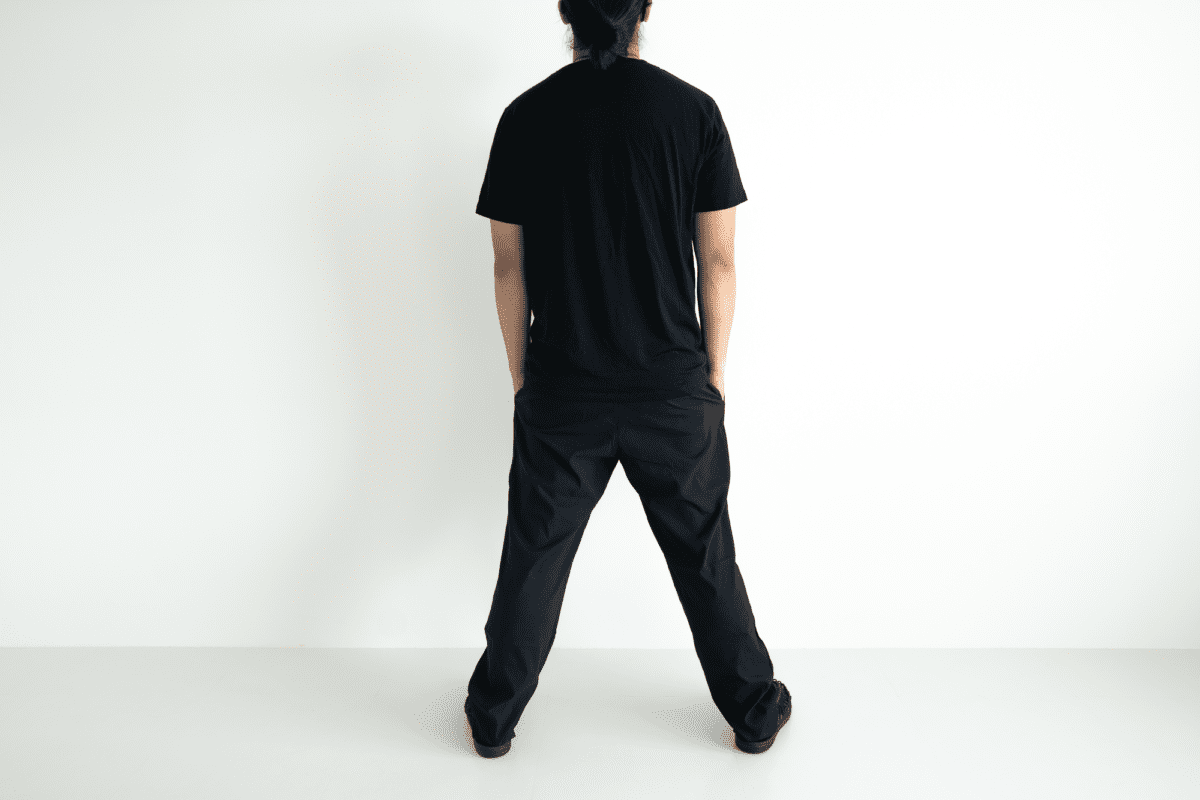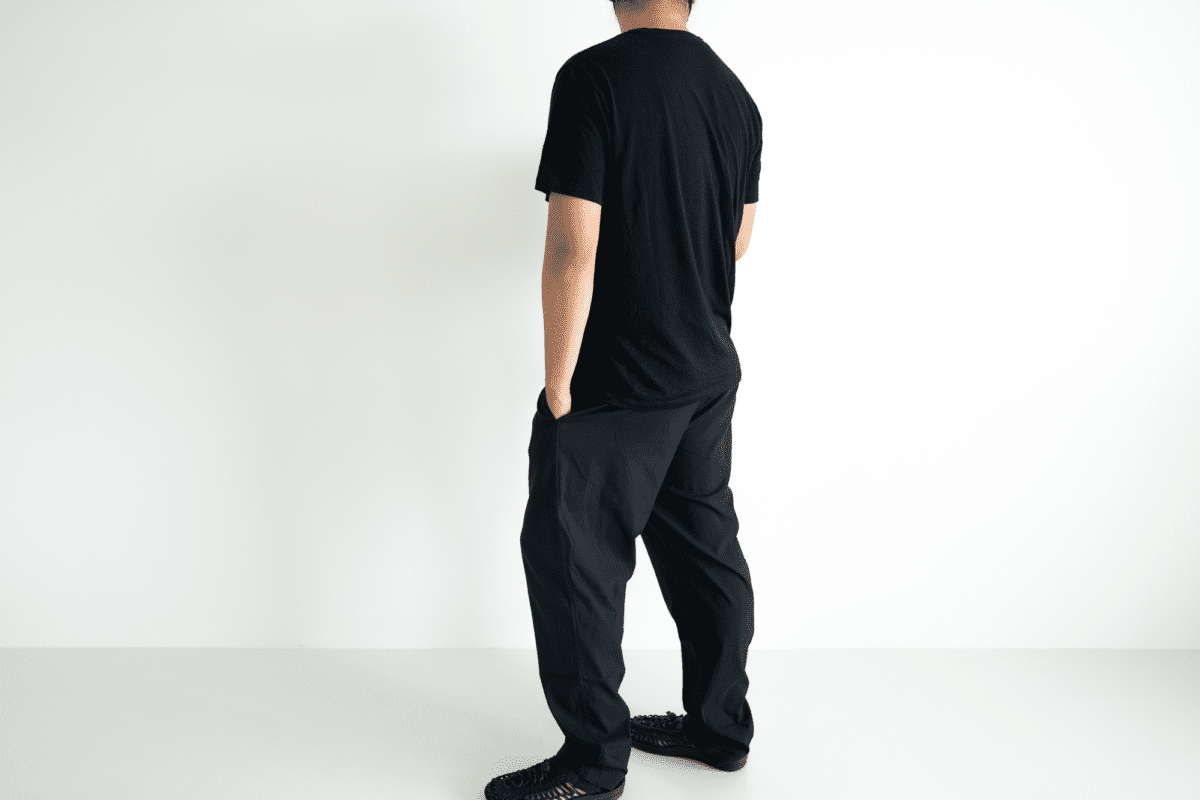 The XL felt more comfortable around the waist but made the wide cut even wider, further limiting how you can style it.
The look of the Yes Pants is simple and intentionally so. With minimal features and no branding, it draws attention by its sophisticated cut rather than any bombastic feature.
Material
Outlier chose one of their most-used fabrics, the F.Cloth. You can find this fabric on favorites like the Outlier New Way Shorts or Outlier Futureworks. There is a reason why this material is used so often, and that is its versatility.
It looks put together, and well structured yet offers two-way stretch and is kept lightweight at a 200 gsm fabric weight. While I wouldn't use it to work out, it is definitely wearable when you have no other choice, like if you travel with just a single pair of pants.
The reason why I wouldn't use it to work out is largely due to the stretch. For everyday use and travel, two-way stretch is fantastic. But I wouldn't consider anything less than a four-way stretch for working out.
The Yes Pants mitigate this concern a little with a wider cut, but I can tell that the Yes Pants aren't designed to be used in a workout.
Like all the F.Cloth products Outlier has, this one is finished with a Zelan R3 fluorocarbon-free F0 DRW treatment. You might think that DWR treatment is meant for rain, and since one wouldn't normally wear lounge pants like the Yes Pants in the rain, what's the point?
In many instances, the DWR treatment is beneficial to extend the product's longevity, largely due to its ability to protect against liquid stains. Coffee, tea, coke, whatever your caffeine of choice is, will bead right off the fabric. One wet wipe later, and it's good as new.
Usage
Perhaps the biggest breakthrough of the Yes Pants is the drawstrings. There is a "3Bar closure", the same type of closure you can find on the Outlier Mask 001. It prevents the drawstring from disappearing into the waist, one of the most irritating things that can happen. If I can have just one wish, I hope this feature will be in every Outlier pant that comes with a drawstring.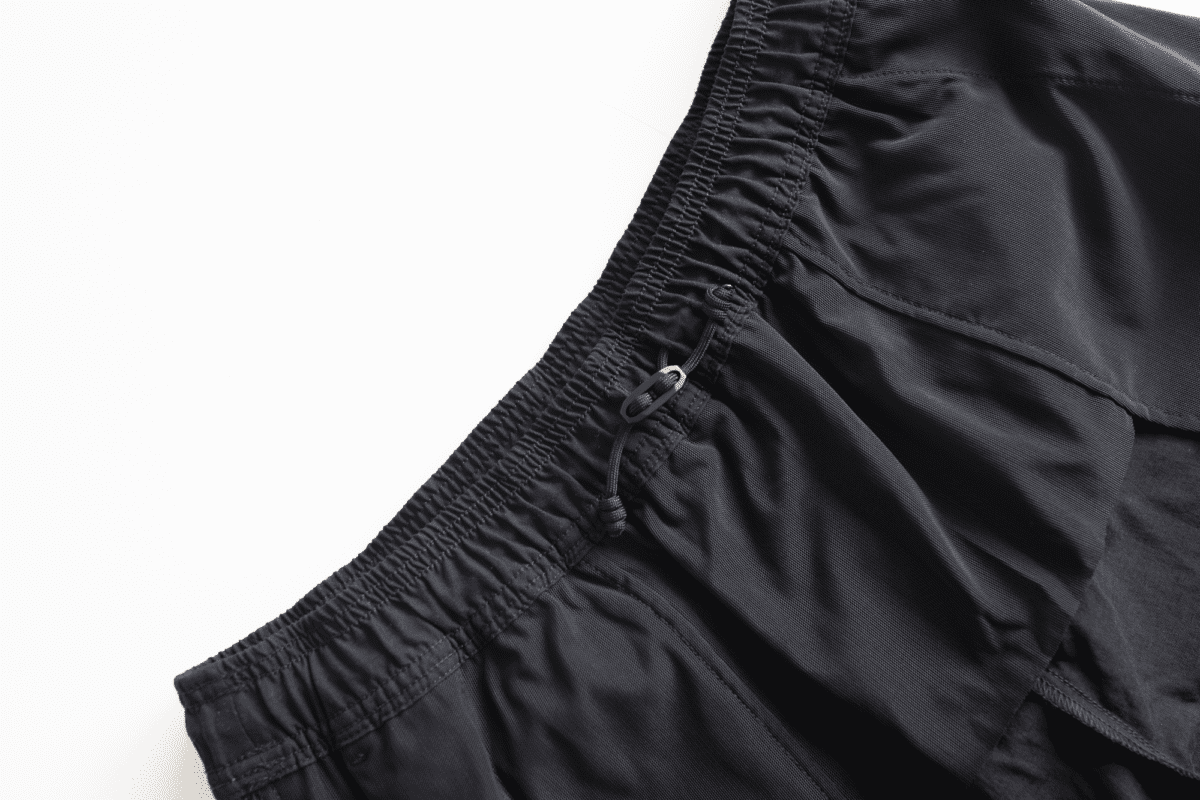 There is a double turnback hem which means that there is already a 1.5-inch fabric that you can release without further hemming to clean up the edges.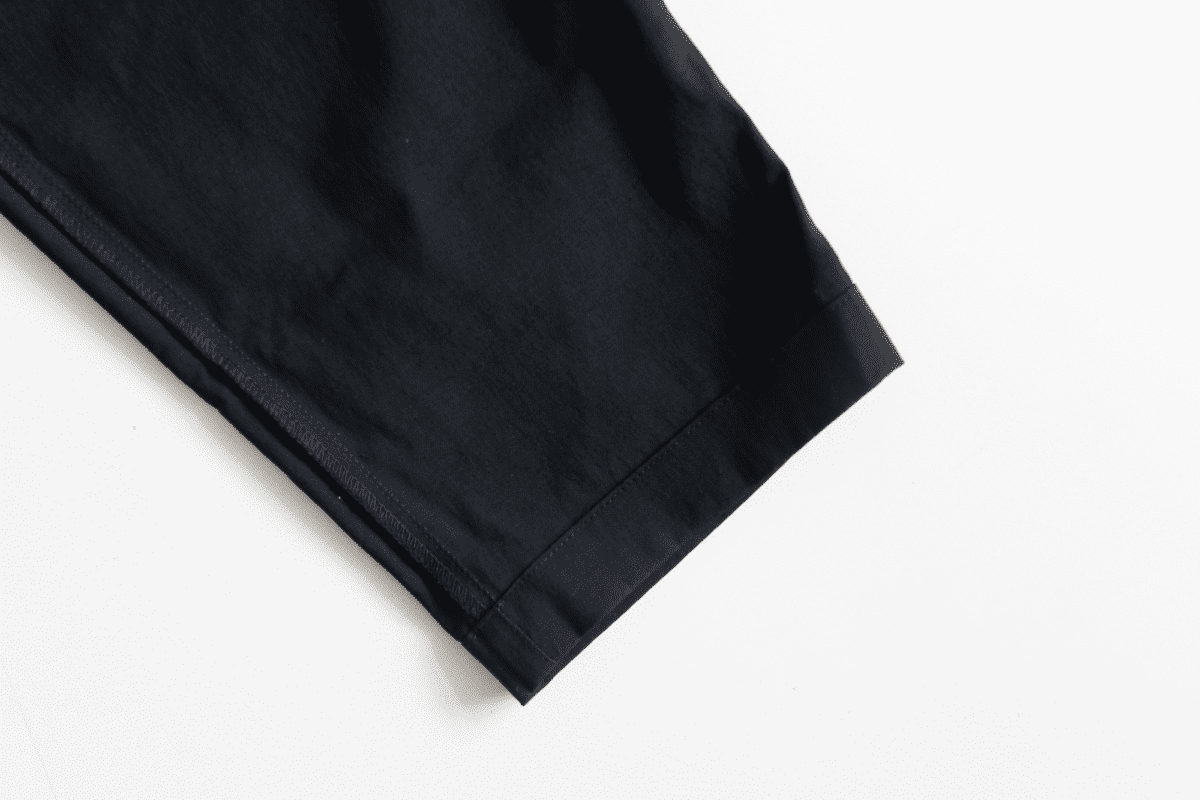 The pockets are Japanese power mesh. Mesh pockets don't sound like the most comfortable material to stick your hands into, but these are so dense that they feel smooth to the touch. At the same time, the mesh allows some airflow to your pockets' contents. This is an underrated feature. In the brutal Tokyo summer, I wipe my sweat often with a made-in-Imabari handkerchief. I'm glad for that bit of airflow since there is nothing worse than clammy pockets.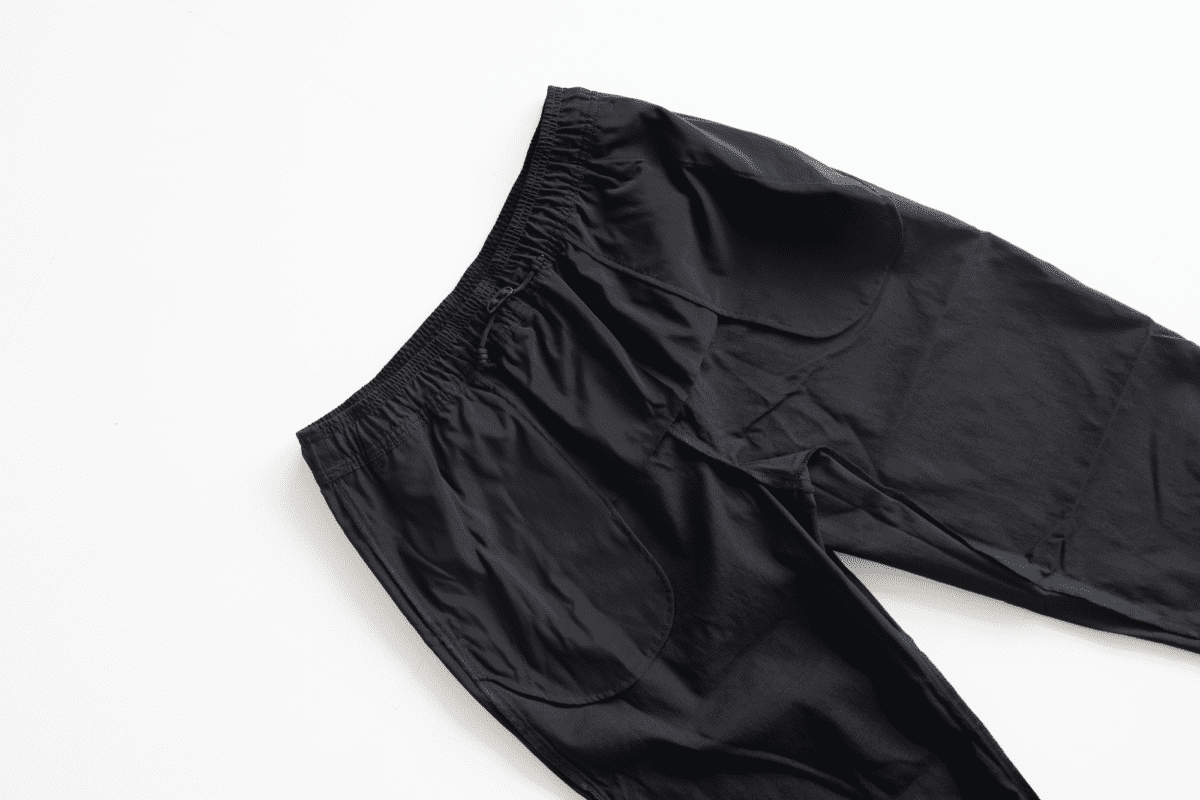 My initial concern was the two-way stretch. For a pair of pants I would likely want to wear every day at home, four-way stretch seemed ideal, But I believed that Outlier thought that the fit of the pants allowed enough range of movements. They thought right.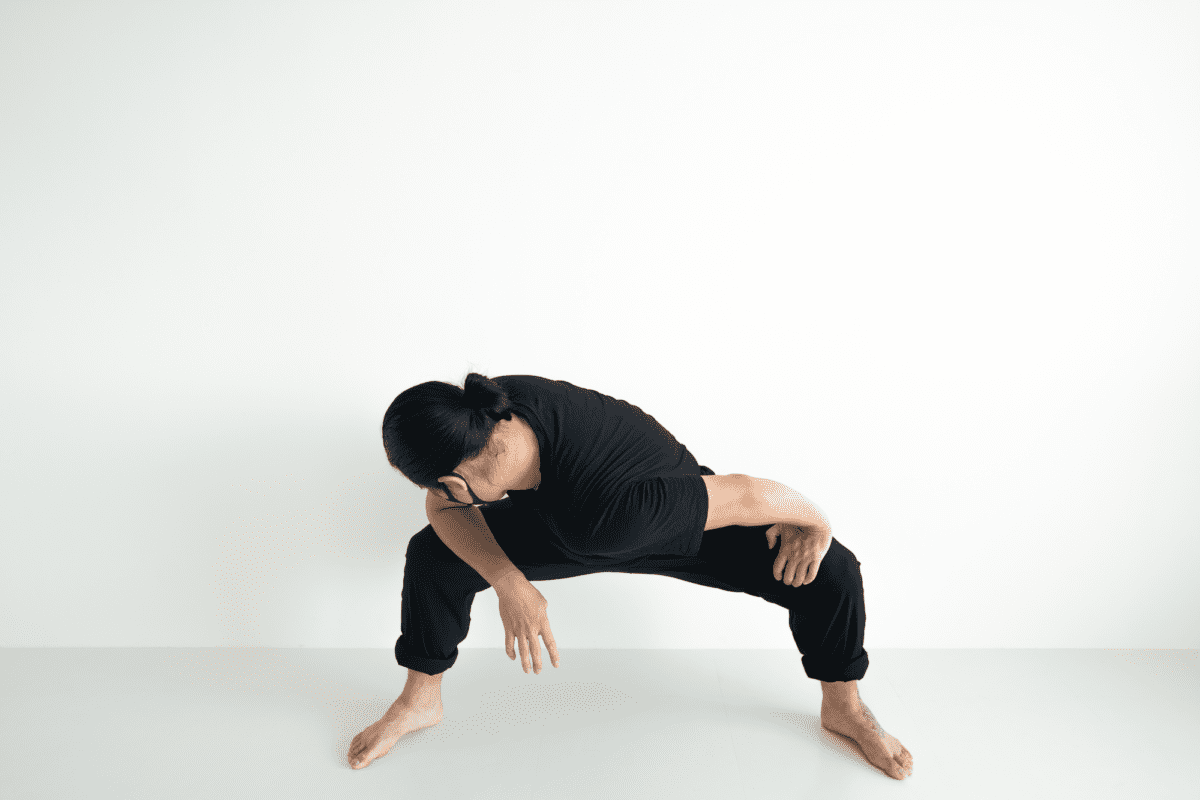 I am not exaggerating to say that you can do yoga in these. While it is possible in F.Cloth bottoms like the Outlier Futureworks, I wouldn't recommend it. The Yes Pants, however, actually feels like it works as a pair of yoga pants. However, given the wide fit, I would say the Yes Pants is not for more intense workouts.
I had thought that I could possibly sleep in these because of the way they looked, but F.Cloth does have a coarse texture and I would not sleep in them if I could help it.
Some of you might have spotted the Futureyes Pants and wondered what are the differences between the two. The key difference is the 3bar drawstring on the outside of the pants, essential for those who didn't like the feeling of it pressing against their waist.
I have both in the same size and was able to confirm that the cut is exactly the same despite it looking slimmer in product photos.
Conclusion
I think the wide fit here alleviates the need for four-way stretch material. At the same time, the fit limits versatility a little, ruling out certain outfit coordinates or use cases.
Nonetheless, these are excellent pants to work from home in and quick combini runs. I would be happy wearing them working from home every day.
Additional Images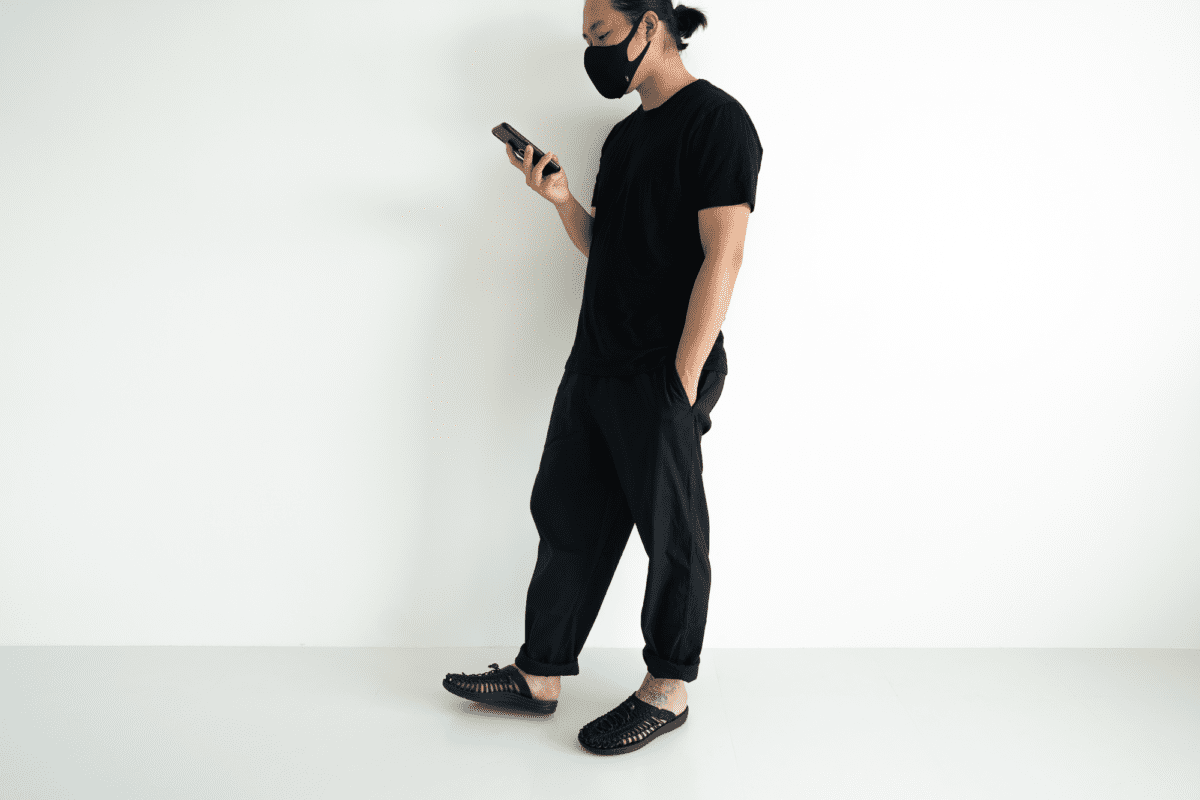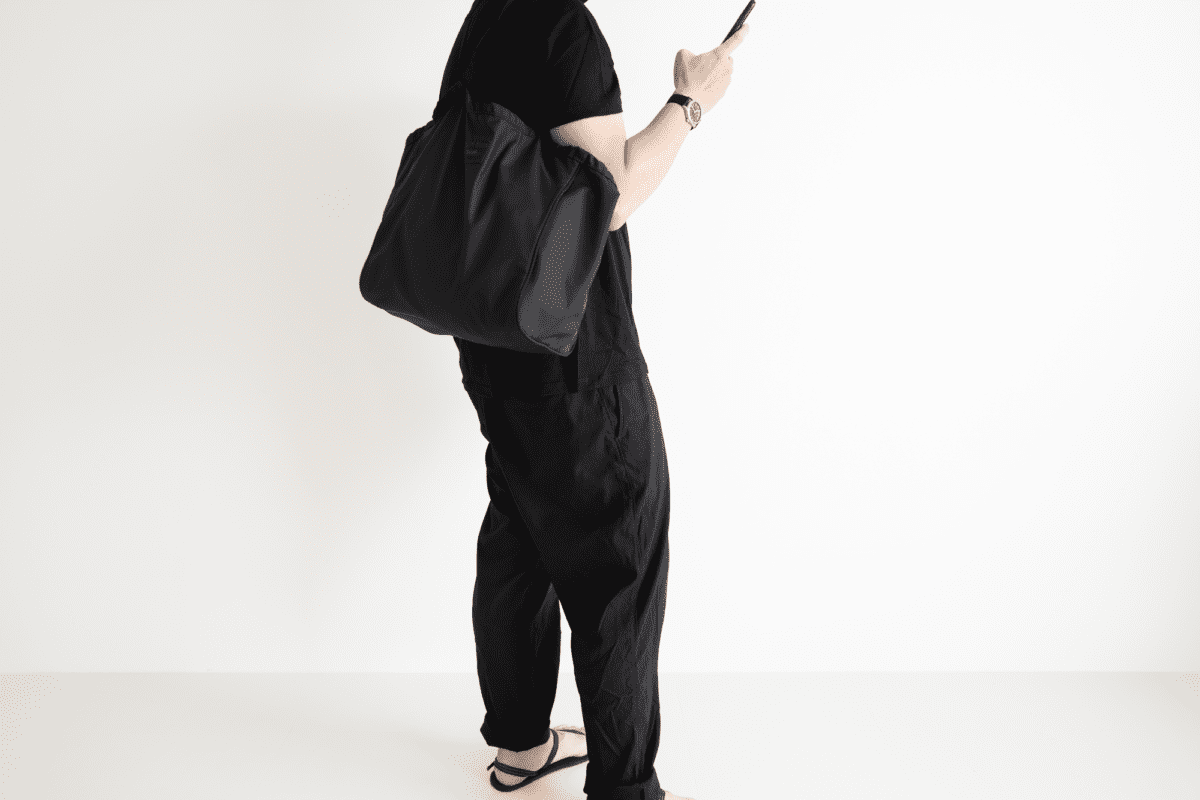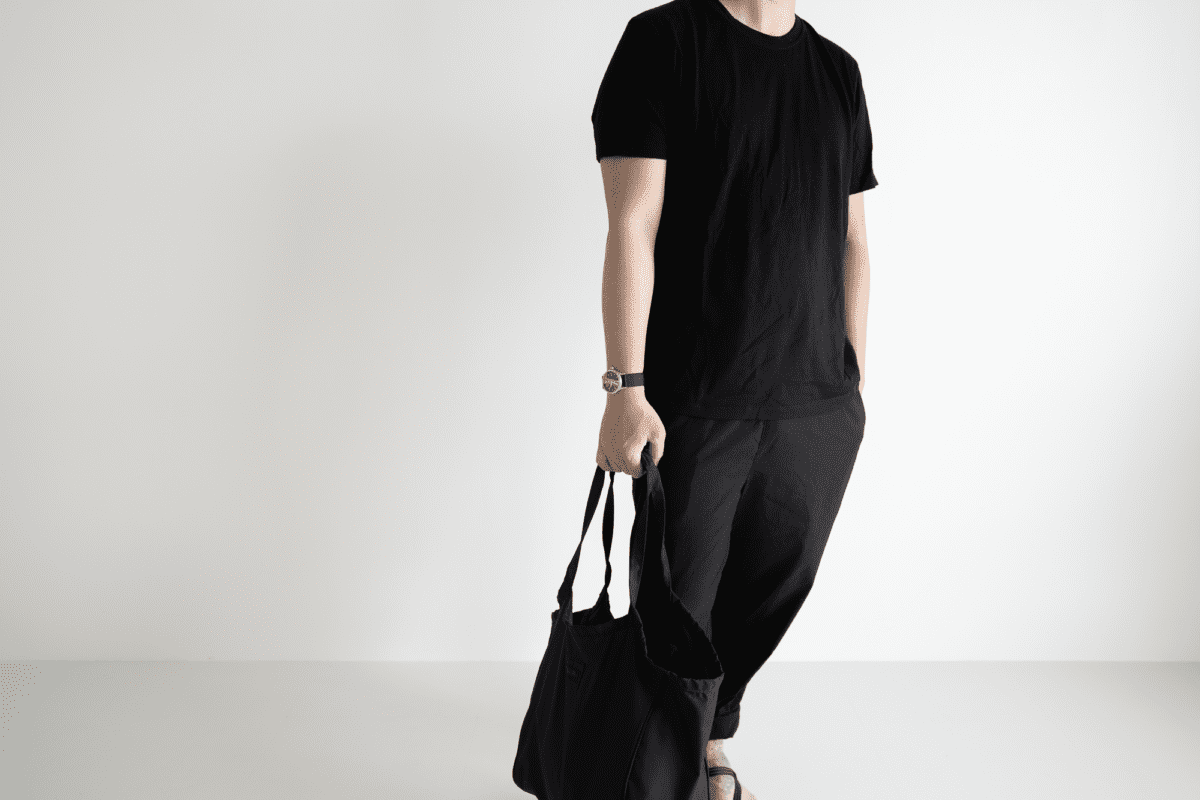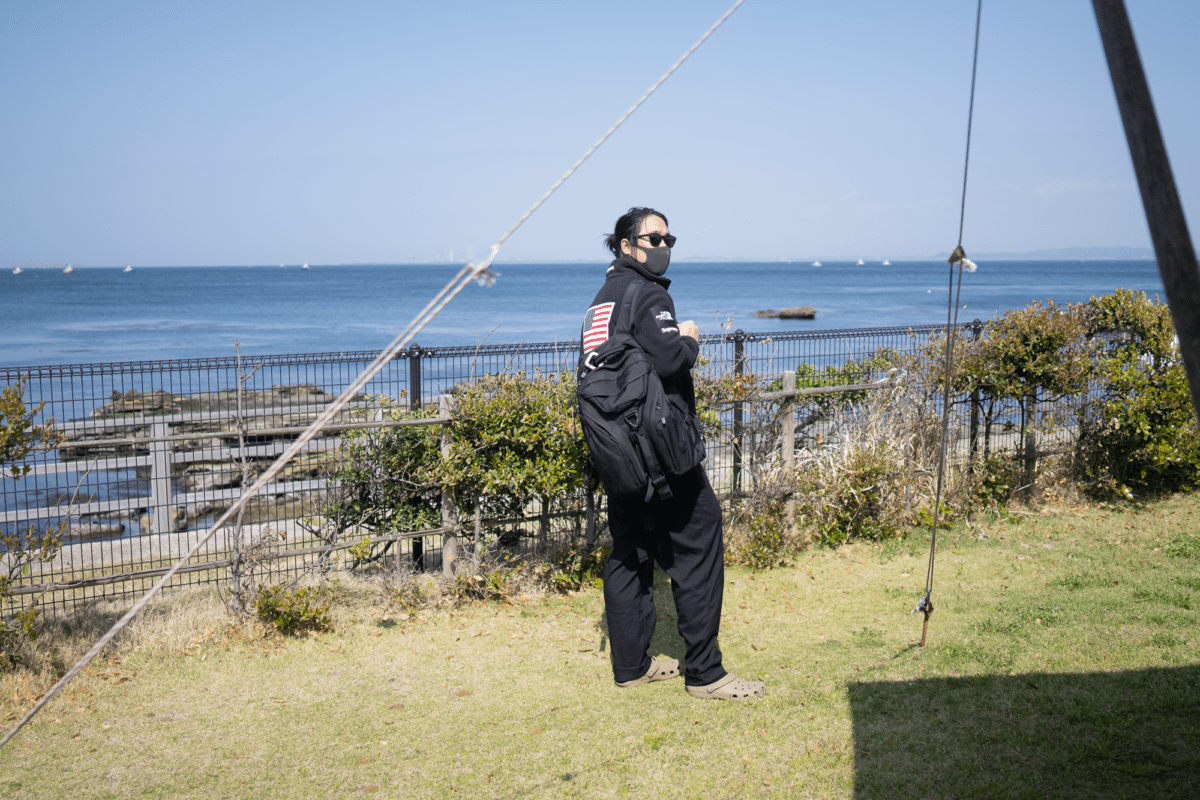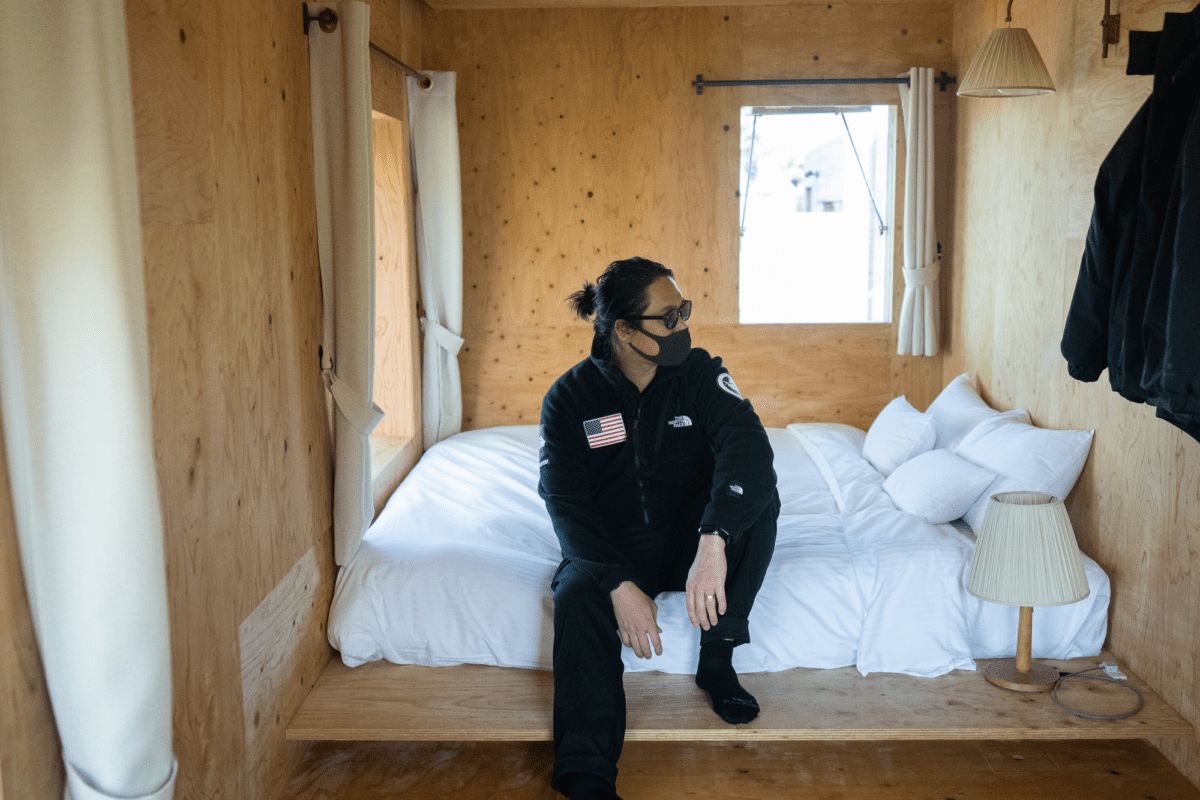 Like this review? See all of my in-depth reviews.
Also, consider supporting me by being a Patreon. Every cent given will go back into improving the content of this website.