This website is made possible by readers. I may earn a small commission when you buy through the links in this article at no extra cost to you. Learn more.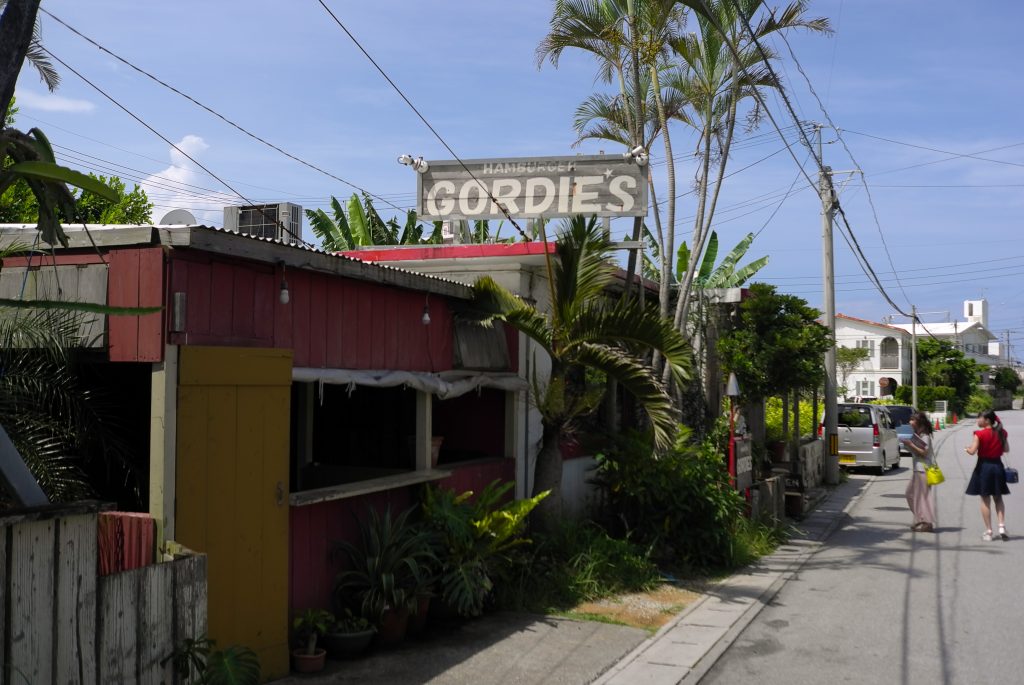 I knew little about Okinawa before my trip, but that was also one of the reasons why I decided to head there. From television, I did know a few things; that the beaches are beautiful, it was hot and it had a strong American military presence. So strong, that there are areas and shops set up specifically to cater to them. I've heard amazing things about the American food in Okinawa and Gordie's came up plenty of times in my searches, so it naturally belonged in the itinerary.
First of all, the place is not exactly the easiest location to get to as a tourist. It is situated opposite a huge military base, which makes it practically in the middle of nowhere if you are not a military personnel. Lucky for me, it was along my bus ride from Yomitan to Naha. After alighting, I had to navigate past plenty of military housing in what seemed like an empty town (It was early). Gordie's was a welcoming sight among the pale looking buildings and I was hungry after all that walking.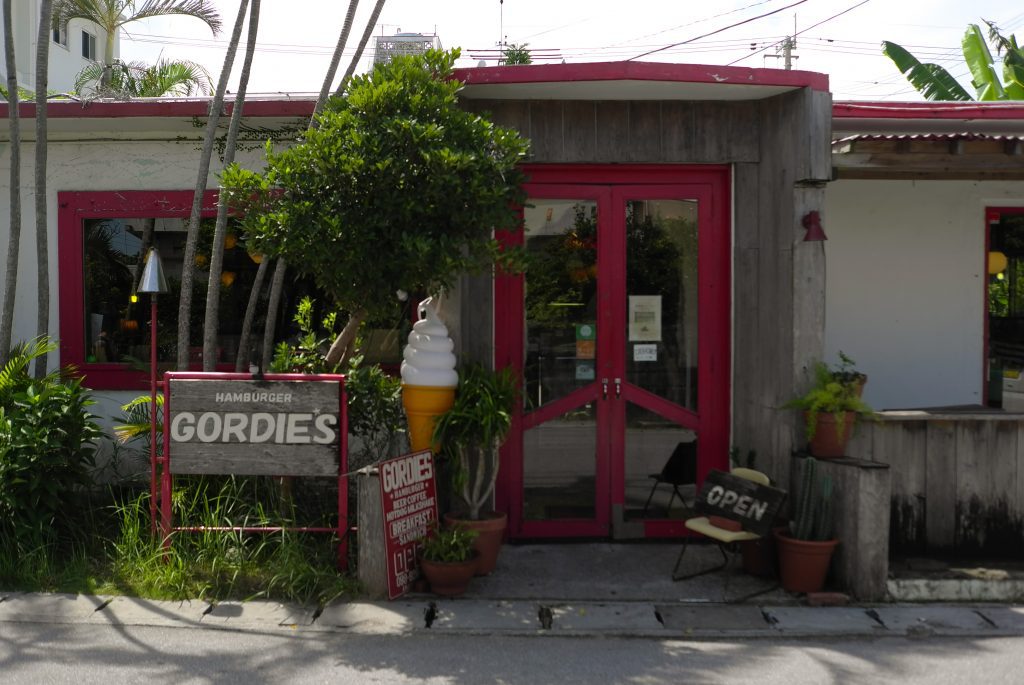 First of all, thank you inventor of the air-conditioner. 15 minutes in Okinawan sun is enough for me to be happy just sitting in Gordie's. I observed the handful of tables were taken up by American families enjoying the last of their breakfast, while we waiting for 11am for their lunch menu to begin. The inside of Gordie's looked like a great place for a lunch date and if you have been around Okinawa enough, you will find that fashionable restaurants are far and few. I ordered the double cheeseburger and added a side of egg. I am a big fan of eggs and have it with almost every meal.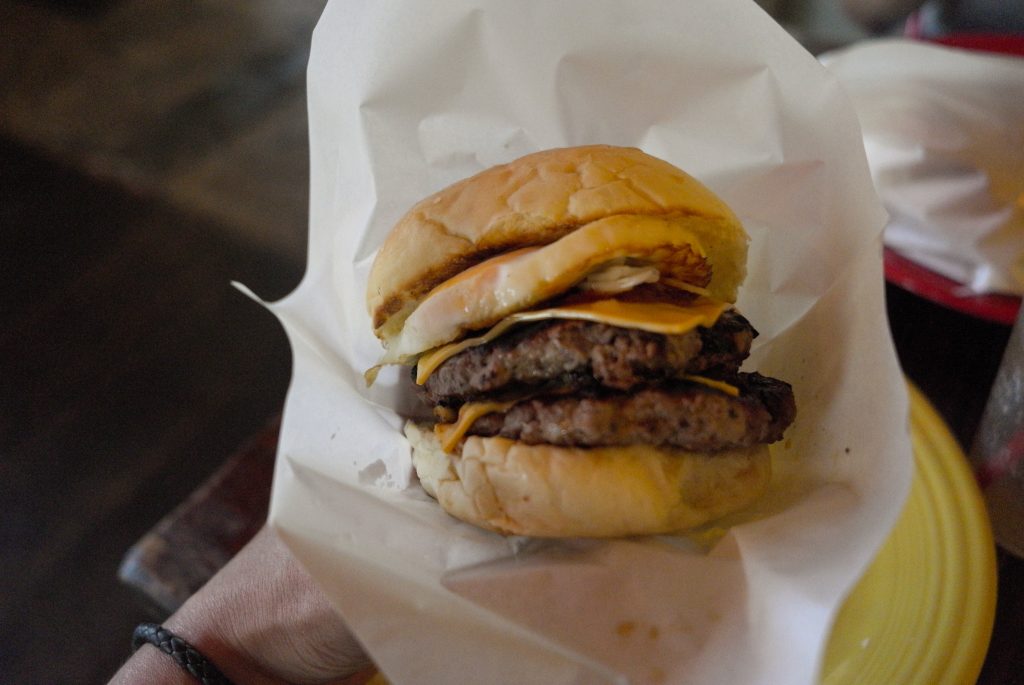 Gordie's burger were good. The meat has a distinct smoky taste and since I double-pattied it, I could enjoy the real barbecue taste. I usually prefer runny yolks for eggs in burgers, but the way the egg was cooked matched the direction that Gordie's is aiming for. Unlike joints like BROZERS', Gordie's burger was notably much cleaner and simpler, which meant each ingredient played its part in drawing you in with their distinct flavor, but yet you would feel it's complete as a package. You get full but you won't go into food comotose mode like you do with a burger at places like FELLOWS.
I would definitely recommend Gordie's. I ate a lot on my trip but this was one of the best, if not the best thing I had. The breakfast would be the next thing on my list to eat if I ever do come back.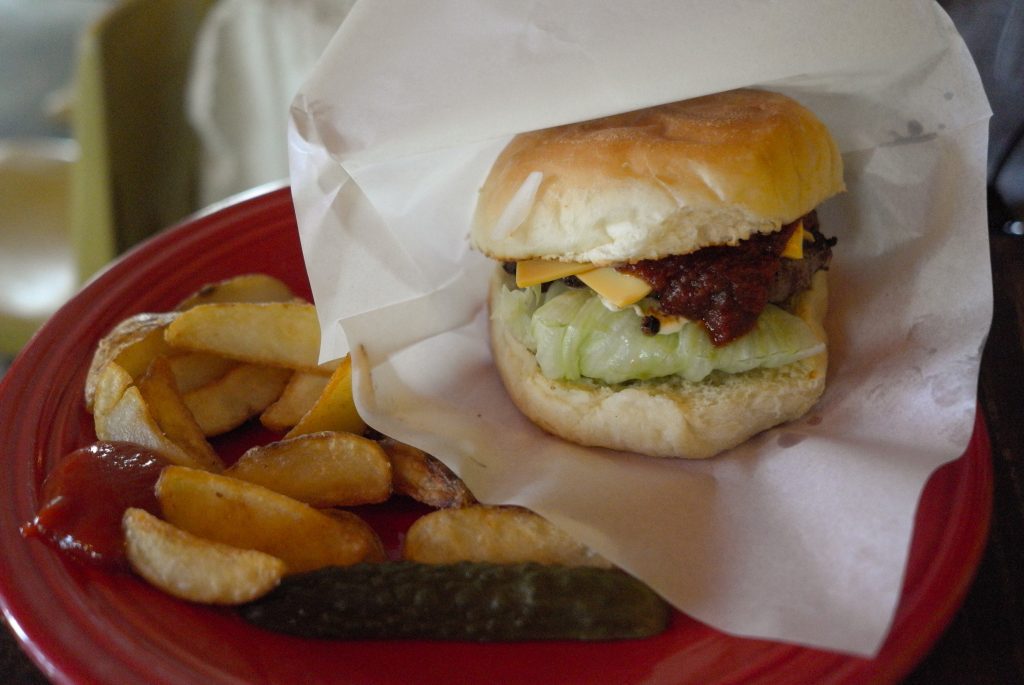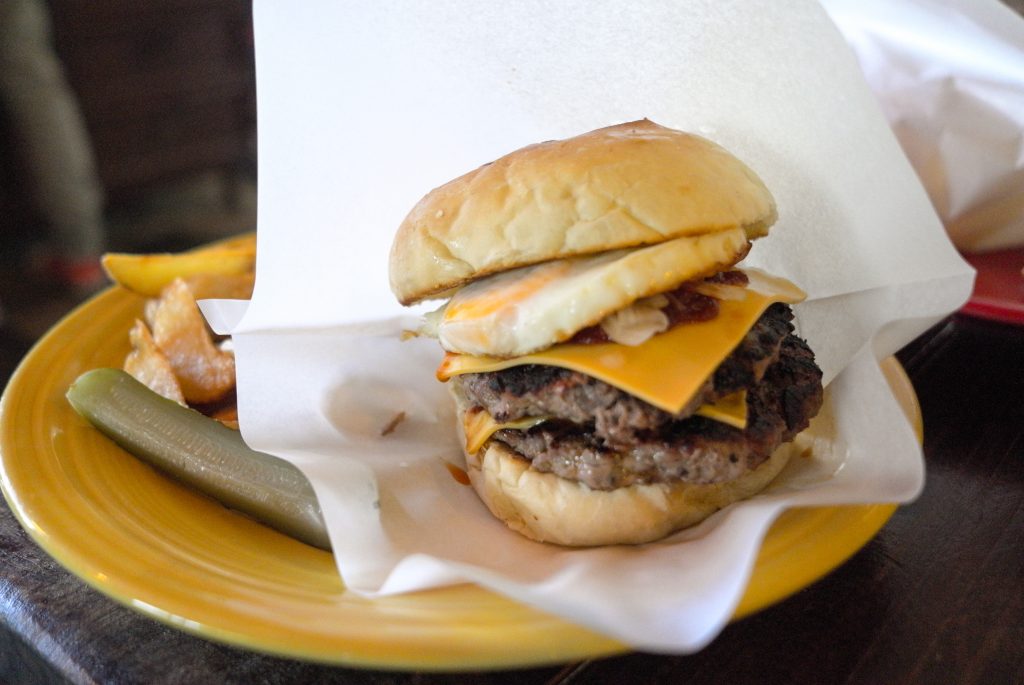 But no one likes ads, so I got rid of them. If my articles helped you, I ask for your support so I can continue to provide unbiased reviews and recommendations. Every cent donated through Patreon will go into improving the quality of this site.