This website is made possible by readers. I may earn a small commission when you buy through the links in this article at no extra cost to you. Learn more.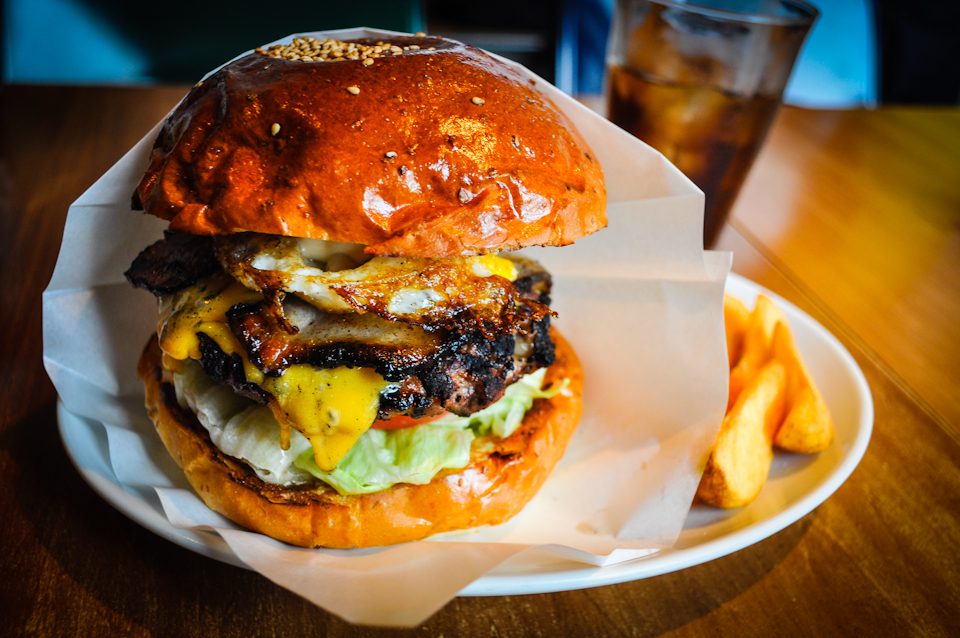 After a dismay attempt to locate its Komazawa Daikaku outlet, which turned out the be closed, I wasn't gonna give up my attempt to try this burger joint highly-recommended for its bacon cheeseburger. Not too far off the main Harajuku road, I located this outlet easily and made my way in, seated on the second floor.
Groups of friends, couples and even a lone female enjoying a huge burger were examples of people who would enjoy their juicy burgers; just about everyone. Just a side note, I really like girls who can enjoy a huge burger, it's actually pretty impressive. Anyway, I ordered the Bacon Cheeseburger, with egg. The hearty set comes with fries and a drink.
The burger, as you can see, is very juicy. The bacon is left to mature for four days before being soaked in unsalted water, air dried, and then smoked for eight hours, thus the amazing flavour. You feel the taste of a good burger immediately in your tastebuds and then straight to your arteries. It was heaven. I've eaten really good burgers like those at, Teddy's Bigger Burger, BROZERS' and Golden Brown, but I'm pretty confident that this is the best Bacon Cheeseburger in Tokyo and dare you to prove me otherwise. It's not an awkwardly big burger, just enough to make you feel full and satisfied, but not enough to burst a button like some American-styled burger joints.
Apart from my unfortunate experience looking for the closed outlet, the entire burger experience is a to be part of a pilgrimage for a burger enthusiast like me. The Bacon Cheeseburger is highly recommended by me as a must-try when visiting Tokyo.