This website is made possible by readers. I may earn a small commission when you buy through the links in this article at no extra cost to you. Learn more.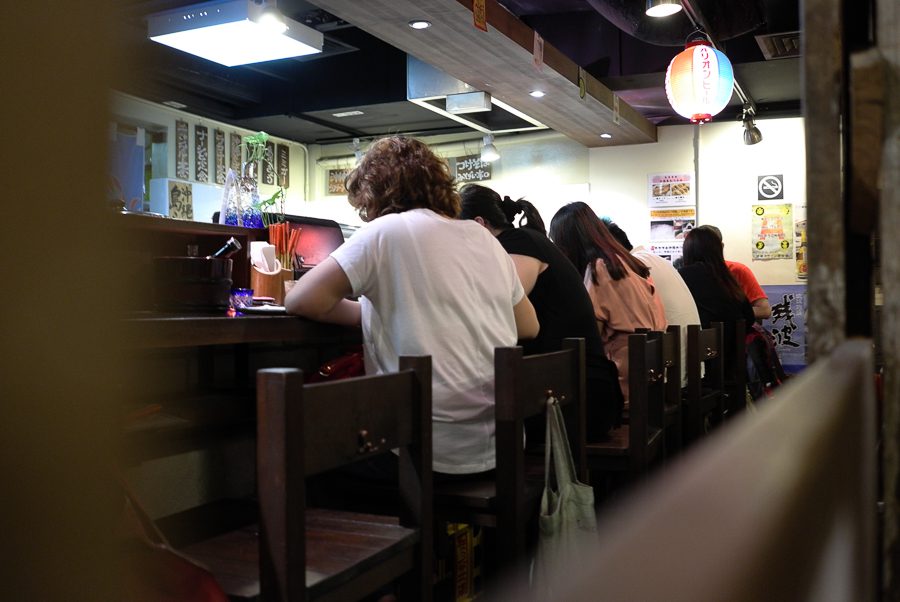 I can't believe that after obsessing with Japanese cuisine for years, this gem has gone unnoticed right under my nose. My experience with Okinawan cuisine has been smashing so far, filled with awamori (Okinawan sake) and lively music.
When my Japanese friend brought me here, I was immediately impressed by its ambient. True to the welcoming Okinawan spirit, the laid-back, rustic vibe of the place was really reassuring. Fully reserved, I was seated by the counter, which is my preferred spot anyway. Unfortunately, unlike izakayas in Japan, there wasn't any tencho (shop owner) to entertain you. But there was, Orion beer on tap for a reasonable price ($9 a glass, $33 a jug). Even without trying the food, that was a big winner in my heart.
Walls, decorated with saved awamori bottles, and the chatter of Japanese customers were sure indication a great meal ahead. There was a large variety of Okinawan specialities like Mimigar (pig's ear) and Simmered Pork Belly. We ordered the Hechima Set and the Simmered Pork Belly Set, as well as a side of Chicken Thigh Yakitori with Miso Sauce.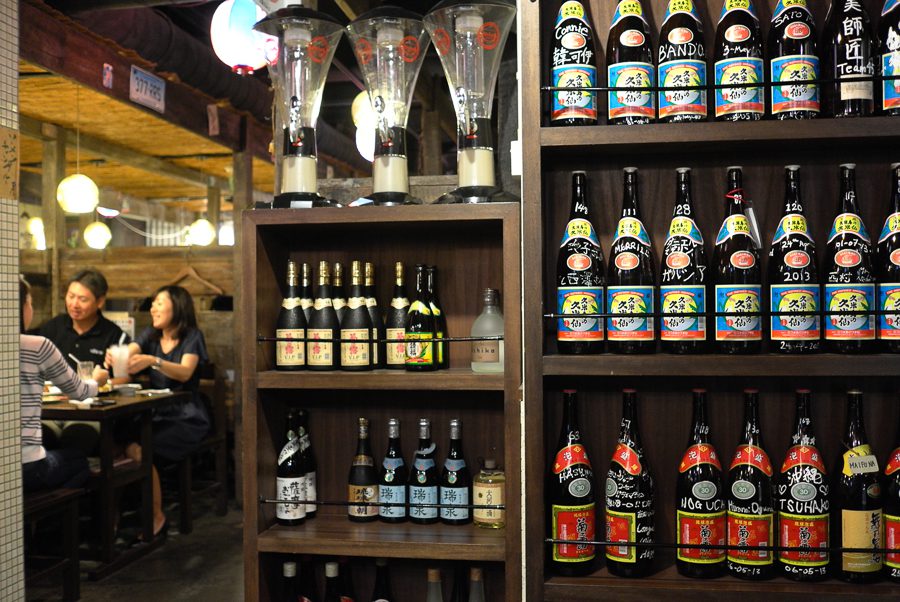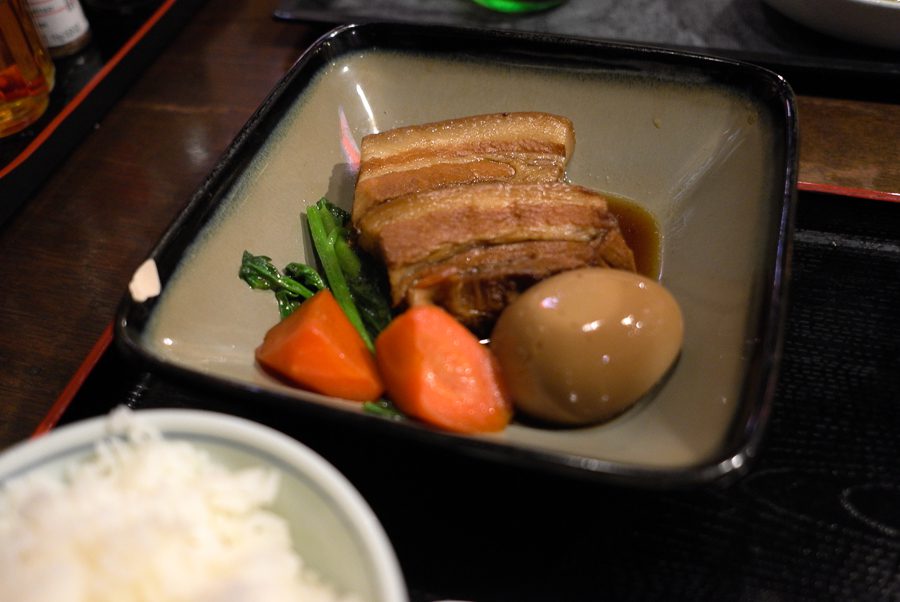 Simmered Pork Belly Set
I've heard many great things about the Pork Belly of Nirai Kanai, so it was an easy choice. It didn't take long for it to arrive, and it was good timing, since something had to go with the jug of Orion beer. The meat was thick and the combination of the fatty and lean park with the special rice was just heavenly. I normally eat pretty fast, but you can't help but stop and savour each bite. The two thick juicy pieces complemented with vegetables and ajitsuke tamago (hard-boiled egg with soft yolk) didn't look like much, but was surprisingly filling. The tofu dessert was the ideal palate cleanser, and if that's not enough, the seaweed soup will wash all of it down.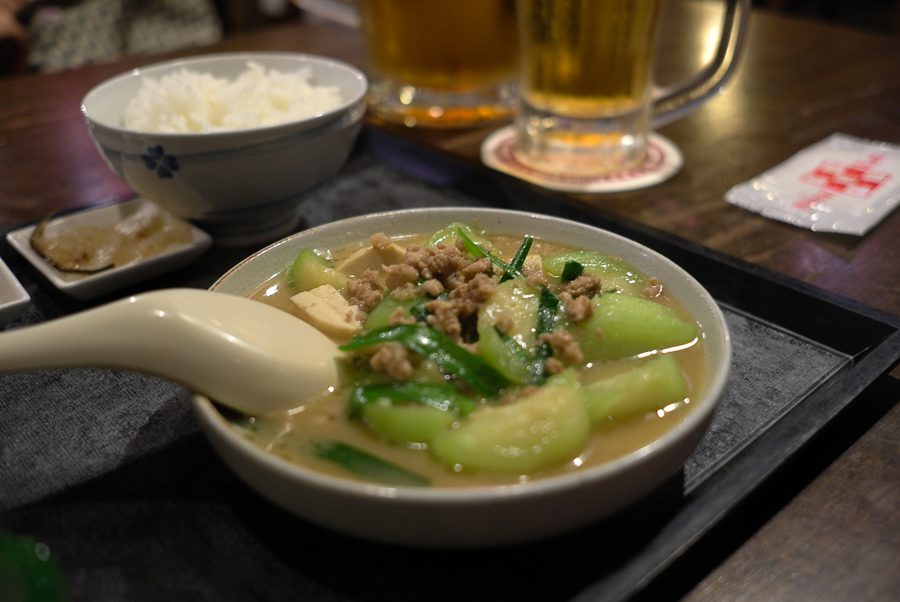 Hechima Set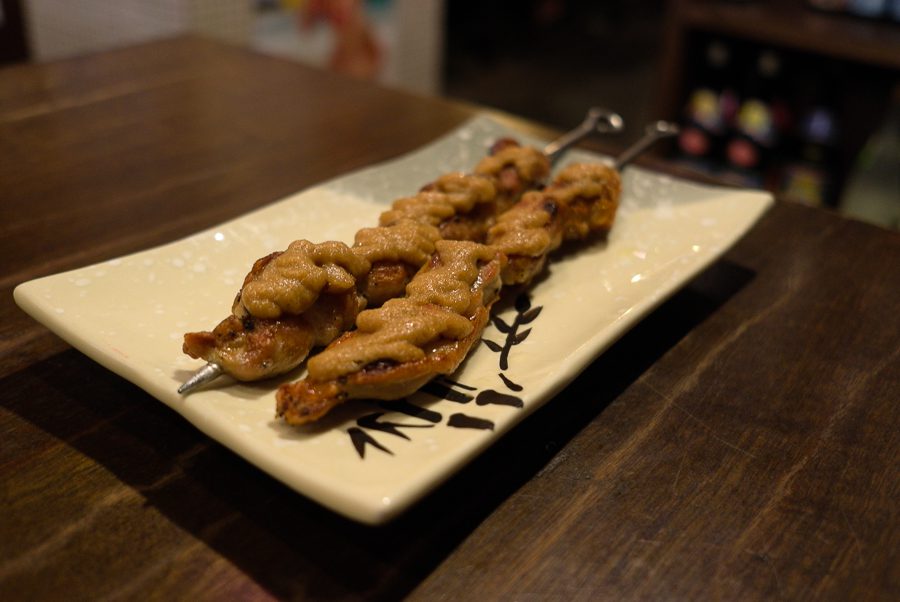 Hechima is a seasonal vegetable found in Okinawa. The vegetable has a very soft and delicate taste, balanced well with the sweetness of the broth. Recommended for healthy-eaters.

Chicken Thigh Yakitori with Miso Sauce
At first, I regretted ordering this, because I was already so stuffed from the Pork Belly Set. But the feast must go on. While it went great with the Orion beers I was inhaling, it was a wee bit tough. The miso sauce was the champion of this dish, making an ordinary skewer of chicken into something extraordinary.
Tagged liang court okinawa pork belly singapore