This website is made possible by readers. I may earn a small commission when you buy through the links in this article at no extra cost to you. Learn more.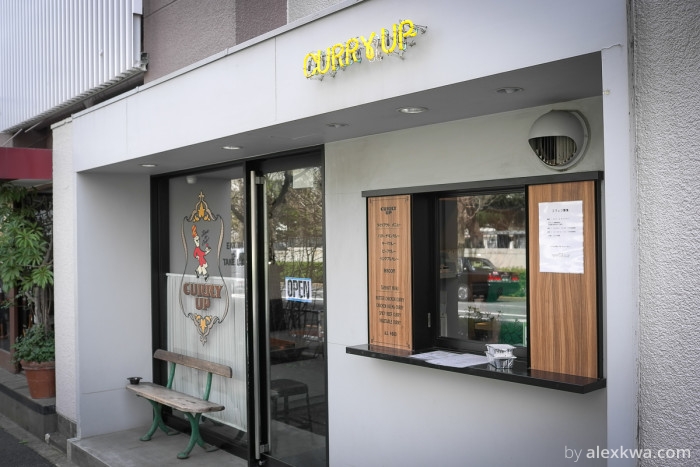 NIGO, founder of the cult Japanese streetwear brand, A Bathing Ape, is no stranger to trying new things. So when his curry spot, aptly named CURRY UP by none other than Pharrel Williams, surfaced near Harajuku, I knew I had to check it out.
Nothing less was expected from the legend when it comes to in-store aesthetics, and all the more so since it was designed by another legend, the Masamichi Katayama-founded architectural firm, Wonderwall. Modern and chic looking, the place was smaller than I thought it would be and was not too crowded when I sat down. The service staff is the usual aloof-looking shop assistant you get at streetwear shops, with a nepalese-looking chef preparing the dishes. I've come to realise that many curry shops in Japan hire Nepalese (or Nepalese-looking) staff to look more authentic, much like the Japanese restaurants in Singapore.
You can choose combinations of one or two types of curry and spiciness level. I have a low tolerance for spiciness, so I went with the Butter Chicken curry. It came pretty quickly since curry is usually not prepared on the spot. It looked simple, but good. The rice, topped with toasted slivered almonds was a nice trendy touch. The curry was more like Indian curry, lacking the richness and creaminess of Japanese curry but still retaining the flavor. Served this way, with Japanese rice, you could taste the fusion between the two styles.
Overall, it was good curry. Not mind-blowingly good, but worth-a-second-time good. If you are looking for very Japanese-esque curry, then this is not for you. But if you are a Hypebeast looking to satisfy your hunger after swagging out in Harajuku, then look no further.