This website is made possible by readers. I may earn a small commission when you buy through the links in this article at no extra cost to you. Learn more.
Details
Price $45 on aersf.com
Dimensions Length 9.5″ (24 cm) | Width 6.5″ (16.5 cm) | Depth 3″ (7.5 cm)
Weight 0.4 lbs (181 g)
Volume 2.5 l
Overview
At the time of this review, I've reviewed several of Aer's products. Most of them have taken over as my everyday carry and everyday backpack.
Even before diving into the product, I'm pretty convinced that it would be a great product, given their track record. I've known Aer for its great choice of materials, excellent craftsmanship, and probably the most important of all to me, style. Despite being made for the travel community, where many prioritize function over form, Aer has kept a high design standard.
While this product is called a "travel kit," and they offer a Dopp Kit as a separate item, I've been mainly using this as a dopp kit. This is largely due to the availability of a hook inside it, making it perfect for hostel showers.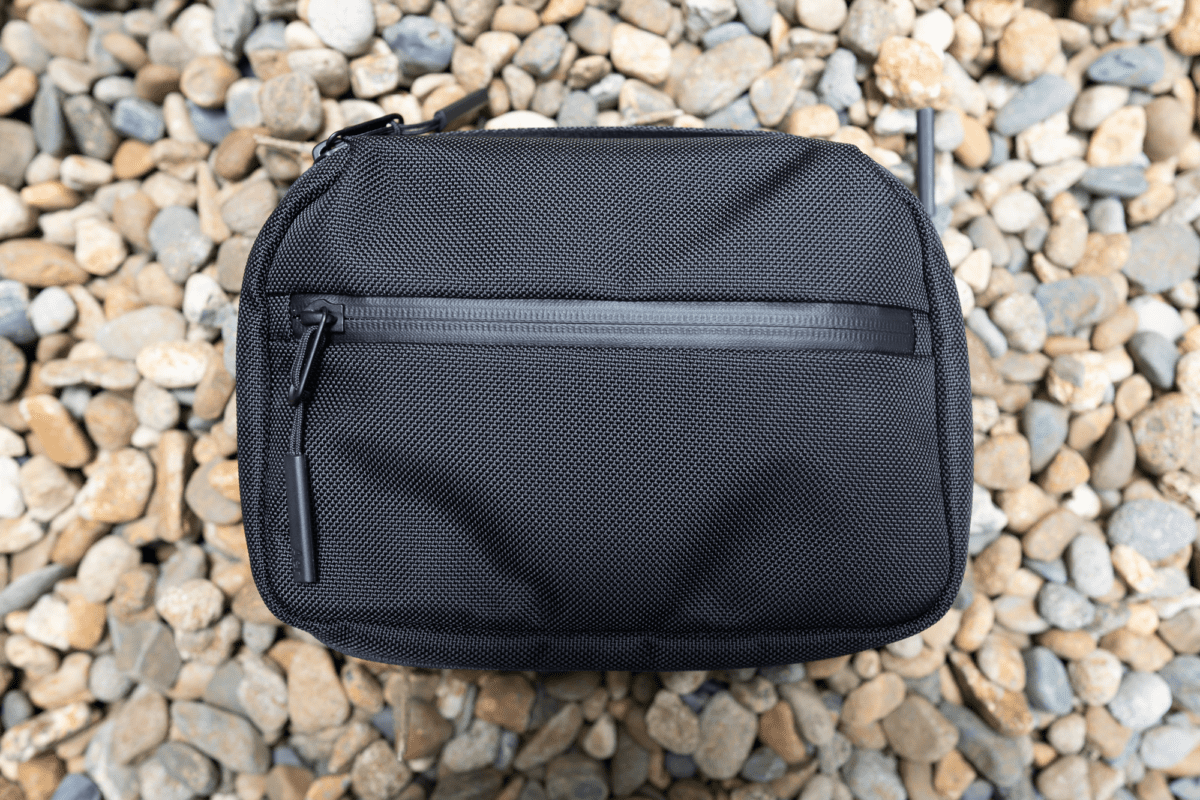 Style
Aer is easily my favorite bag brand when it comes to aesthetics. Unlike some of the edgier bags like the 1733 Sidepack or CODEOFBELL X-PAK, Aer is more reserved with its design. This is arguably harder to do.
Aer doesn't add bells and whistles to make their products stand out but instead excels in design consistency and getting the details right. This is apparent in this Aer Travel Kit.
While I review exclusively black products, many of these black products are not as obsessive with consistency as Aer. They often have small parts that are not black, like on the clips or zippers. Aer has taken the extra step to keep every part of the travel kit black, except for the brand tag.
Aer has proudly included its brand tag in all its products. While I prefer brands like Outlier or Veilance, which has embraced a no external branding approach, I don't mind Aer's beautifully-kerned Helvetica logo as much.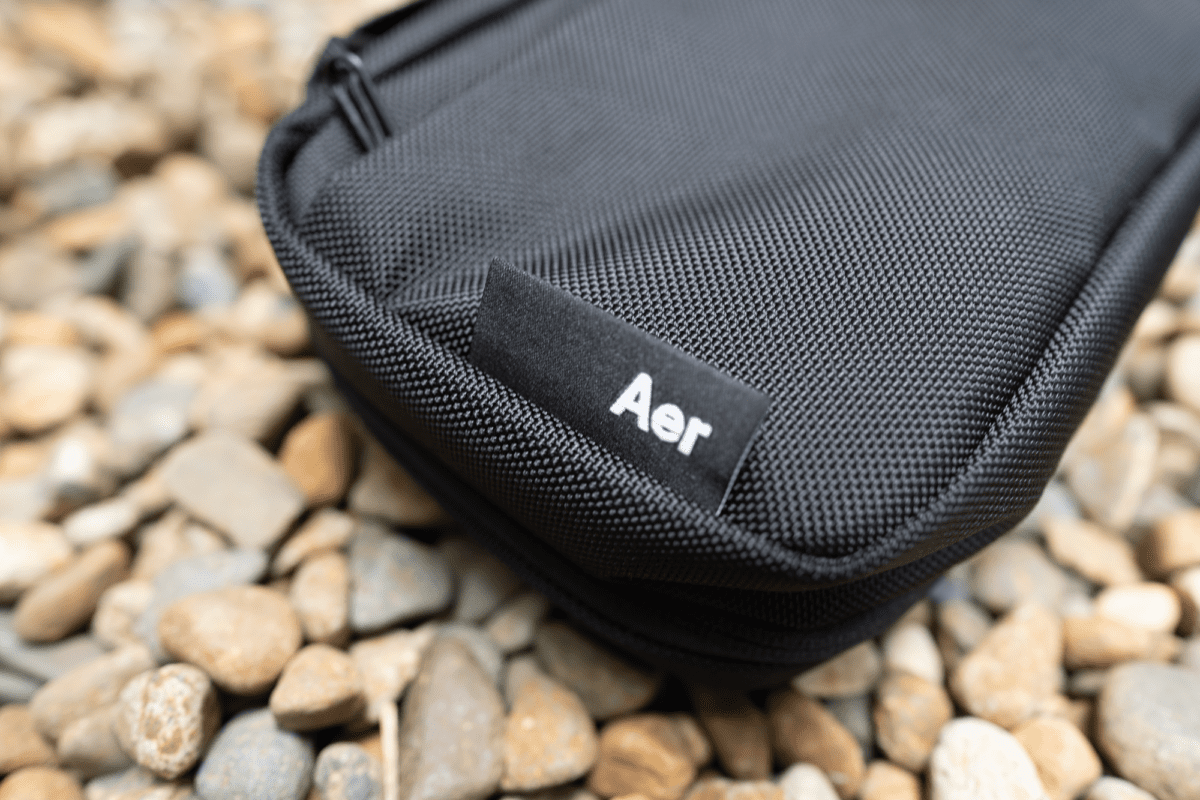 There is also a subtle, debossed logo on each of the zipper pulls.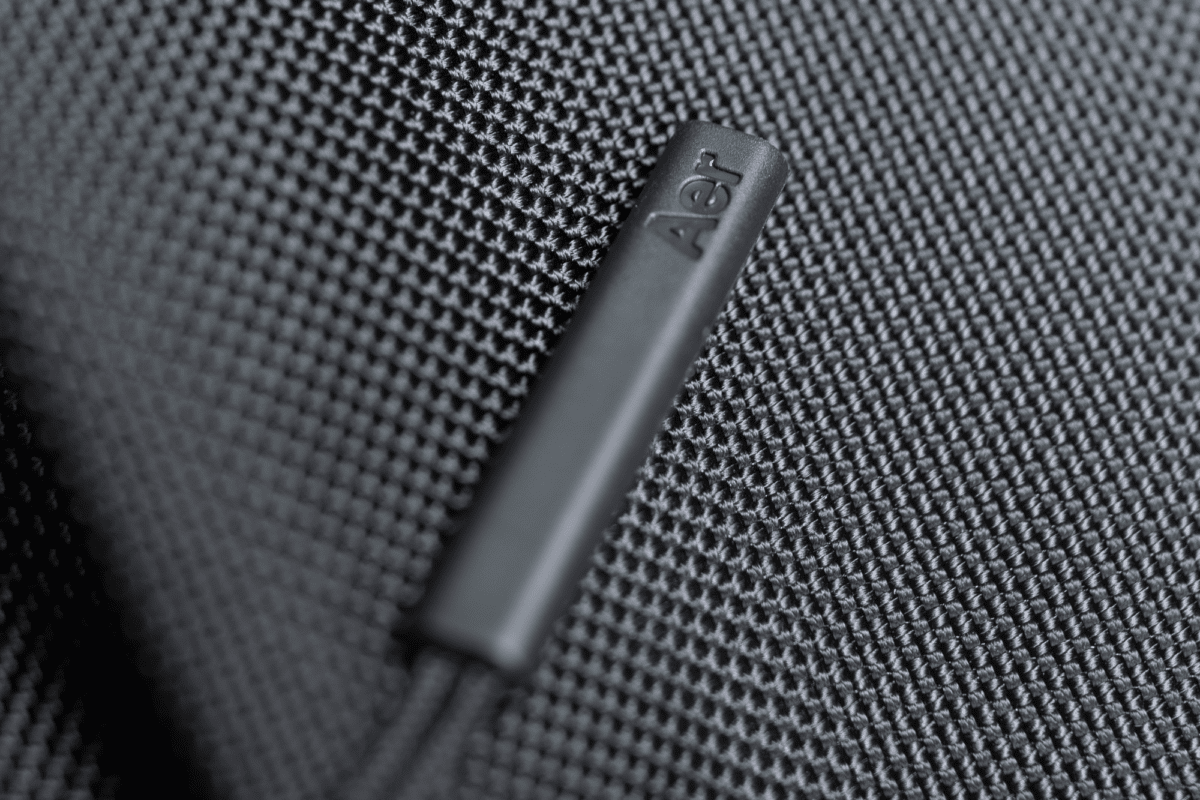 Ballistic nylon, the main fabric used, has larger weaves which contrasted beautifully with the slight sheen of the zipper in the front. There is also a zippered compartment on the back, but the zip here is hidden, unlike the front.
Speaking of zippers, it looks like only the front zipper is likely AquaGuard. I assume it's because the zipper to the main compartment can hardly be seen, and the zipper on the back is hidden. Still, the AquaGuard zipper definitely looks more premium and better in contrast with the ballistic nylon.
But no one likes ads, so I got rid of them. If my articles helped you, I ask for your support so I can continue to provide unbiased reviews and recommendations. Every cent donated through Patreon will go into improving the quality of this site.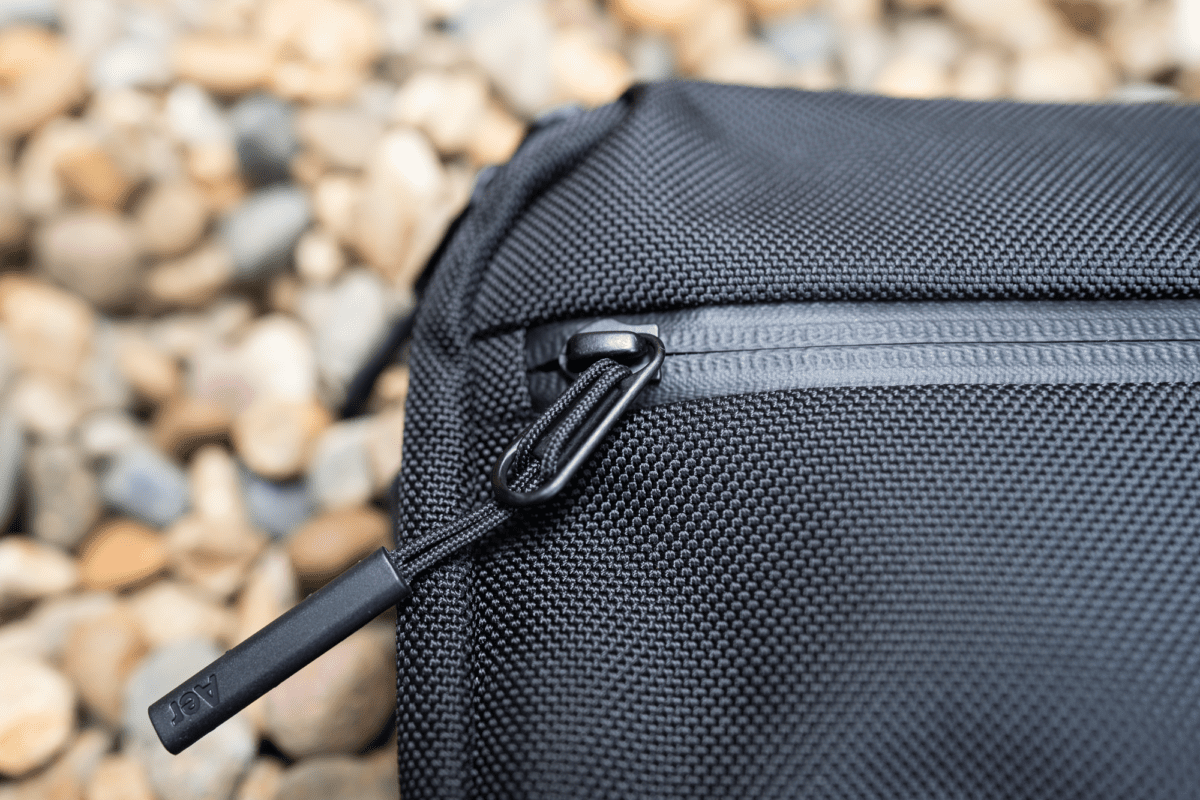 If I could nitpick, I found that the zipper pulls attract attention since they are long relative to the size of the kit. Since they are removable, so it's really a nonissue.
Material
The travel kit uses 1680D ballistic nylon produced by Cordura, which is more well-known for its own Cordura fabric. There isn't going to be much tangible difference between run-of-the-mill ballistic nylon and Cordura-made ballistic nylon.
Ballistic nylon is something that I've quite a bit of experience with, and the bottom line is that it'll outlast pretty much anything you throw at it. Especially for this product which will likely be kept inside a bag, you'll unlikely ever wear it out.
The zippers are using industry-standard YKK. I know some bags still uses non-YKK zippers, but really, YKK is the way to go. They have pretty much a monopoly in the market, and for a good reason. I've never had a YKK zipper break on me, ever.
The hook is made of plastic. It felt very regular if a little cheap. If the hook snaps off, it'll be pretty much a deal-breaker for me. I'll be monitoring the quality of the hook on trips to come.
Organization
There are quick-access zippered compartments on the front and the back, with the back compartment slightly larger than the front. The opening of the front quick-access compartment faces to the front, while the opening of the back quick access compartment faces up.
This is also probably why the only front quick-access compartment uses the better AquaGuard zipper.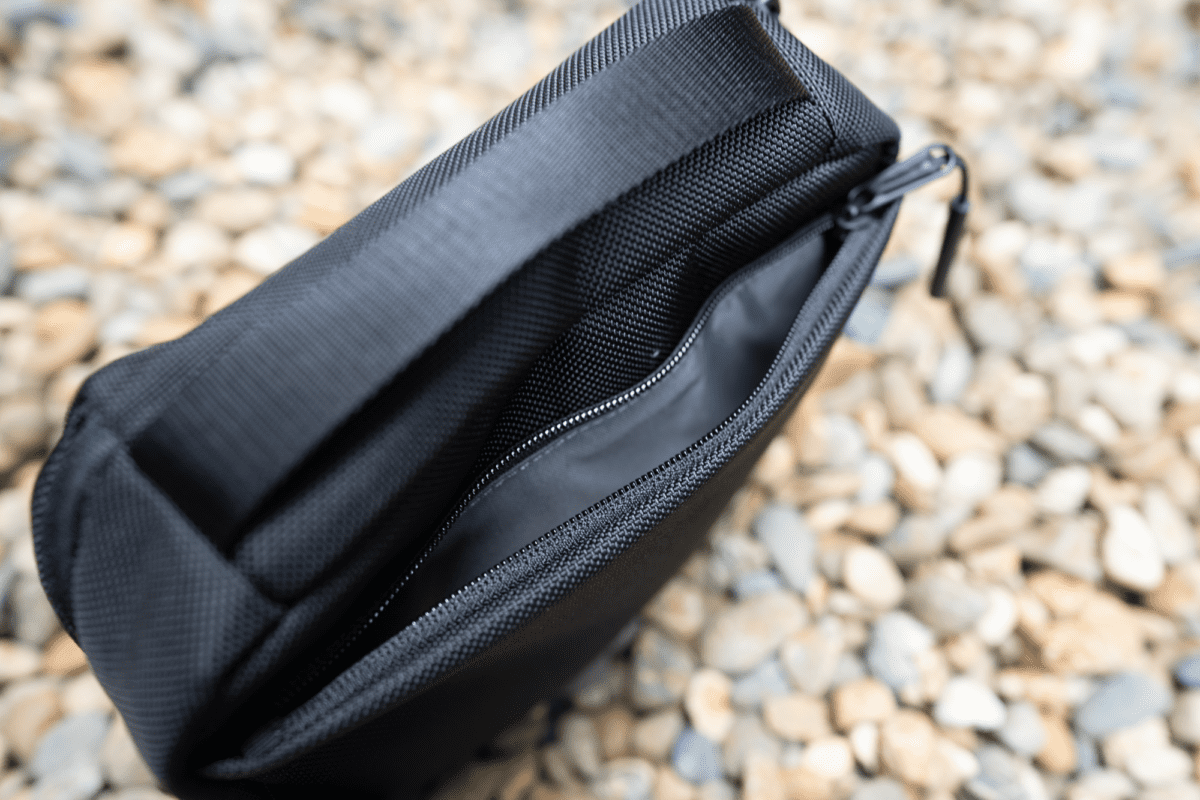 You can open the main compartment clamshell-style, and on the flap side, there's a zippered mesh slot. I use my mobile charger during the day so that I can have my phone next to me all the time, so I have my NOMAD Powerpack in here most of the time.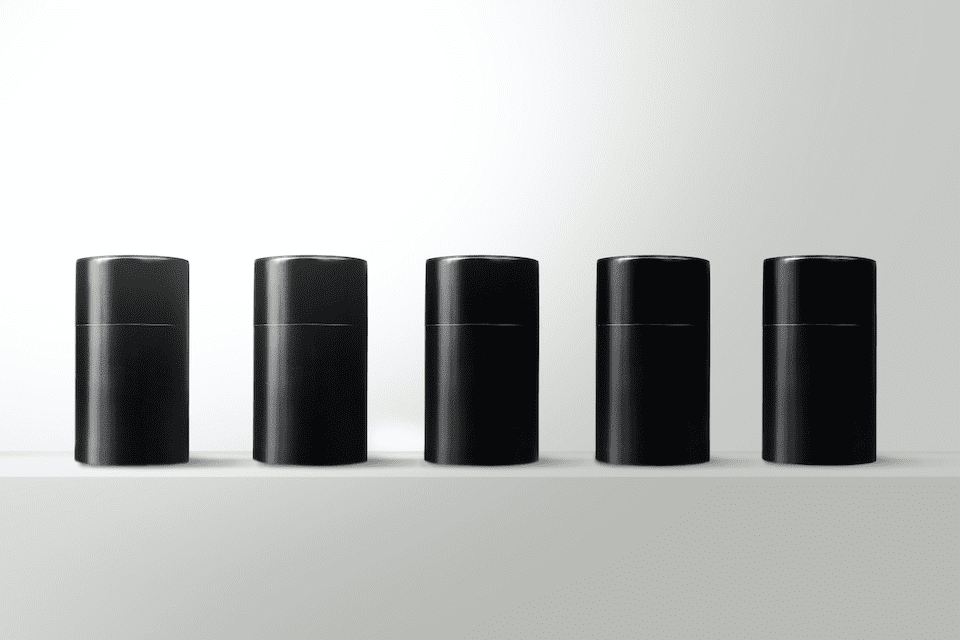 I found a 100 year old company that would create these heirloom quality canisters for me. They are handmade and will keep your tea leaves, coffee beans or anything that you need dry for years to come.
or read review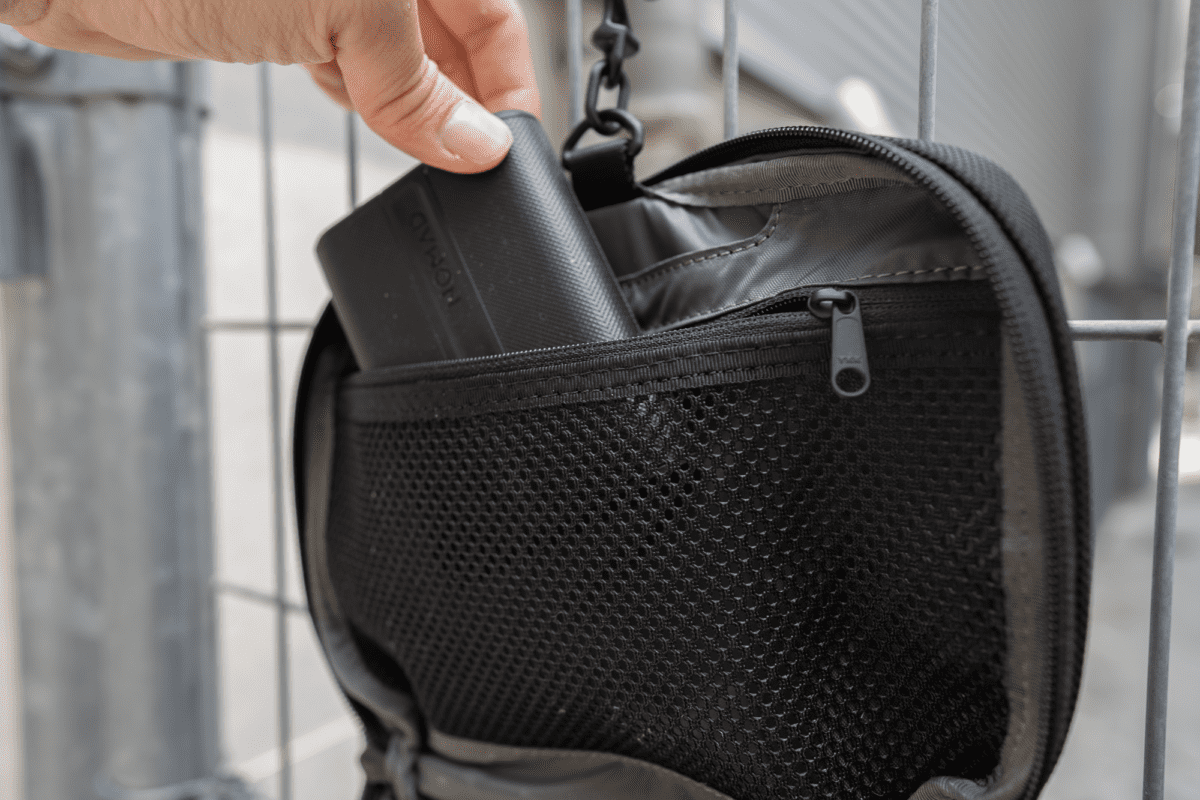 Behind the mesh slot, there is a hidden hook that can be pulled out from the top.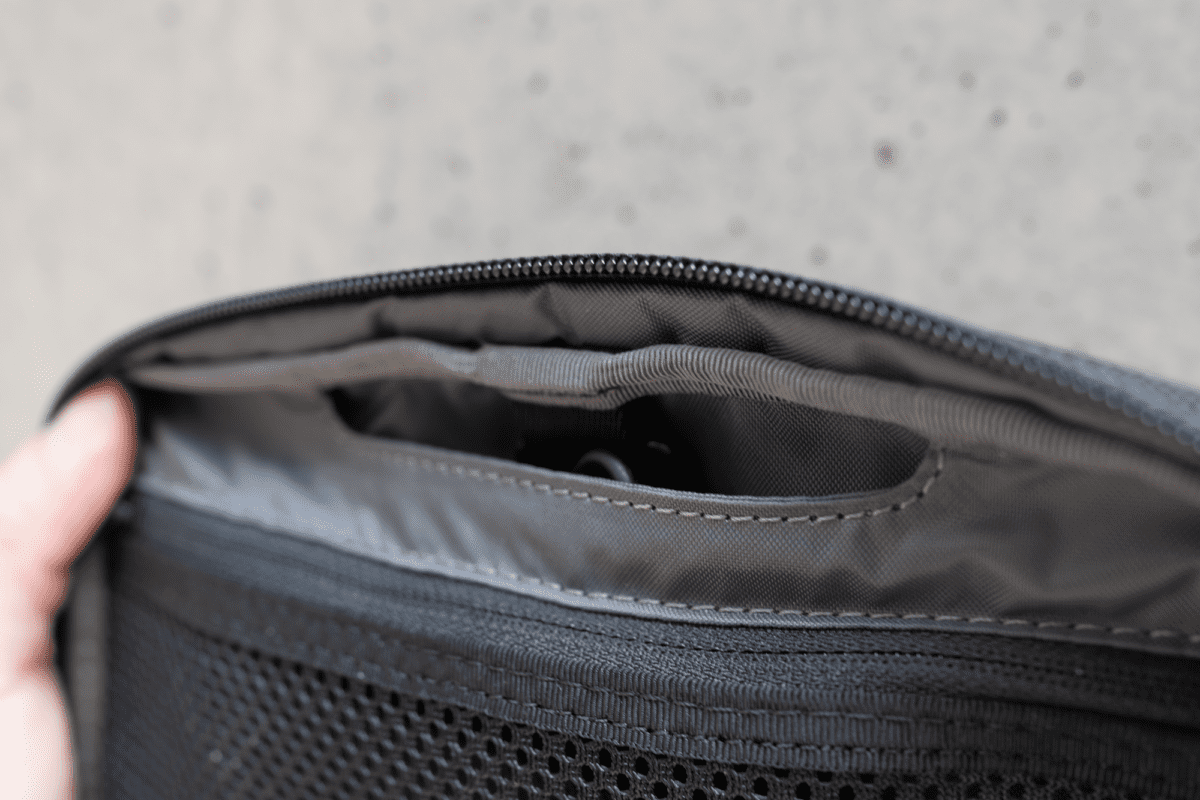 Unlike most hooks in travel kits that allow you to swivel 360 degrees, this one doesn't have the mechanism to do so and is just a plastic chain link.
On the "3D" side, it's half covered in the front. Inside the compartment, there are four loops to keep your accessories or toiletries upright.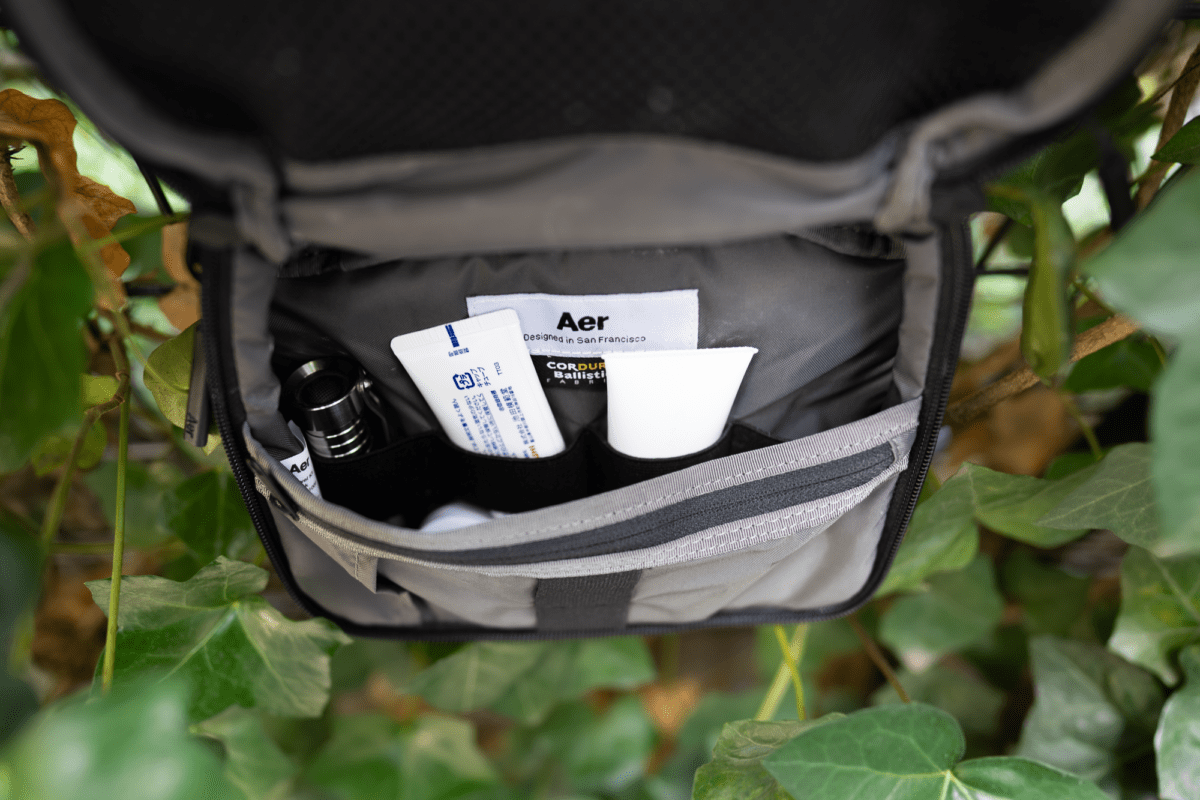 As part of the front half-cover, there is a zippered slot, and in front are two loops made for your toothbrush. There is a slot on one end so that you can keep it in place.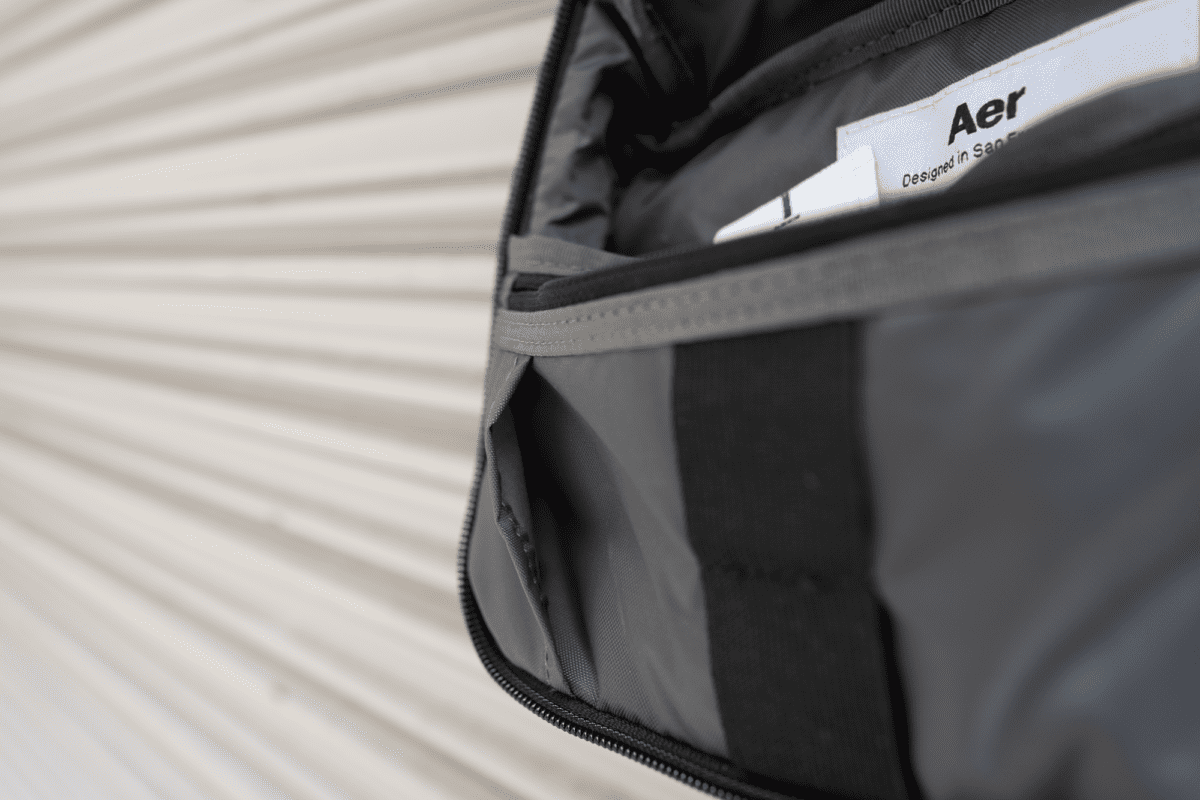 I almost missed this one, but there is a slot on the left exterior of the travel kit. It's pretty tight, but I was able to fit my torchlight into it.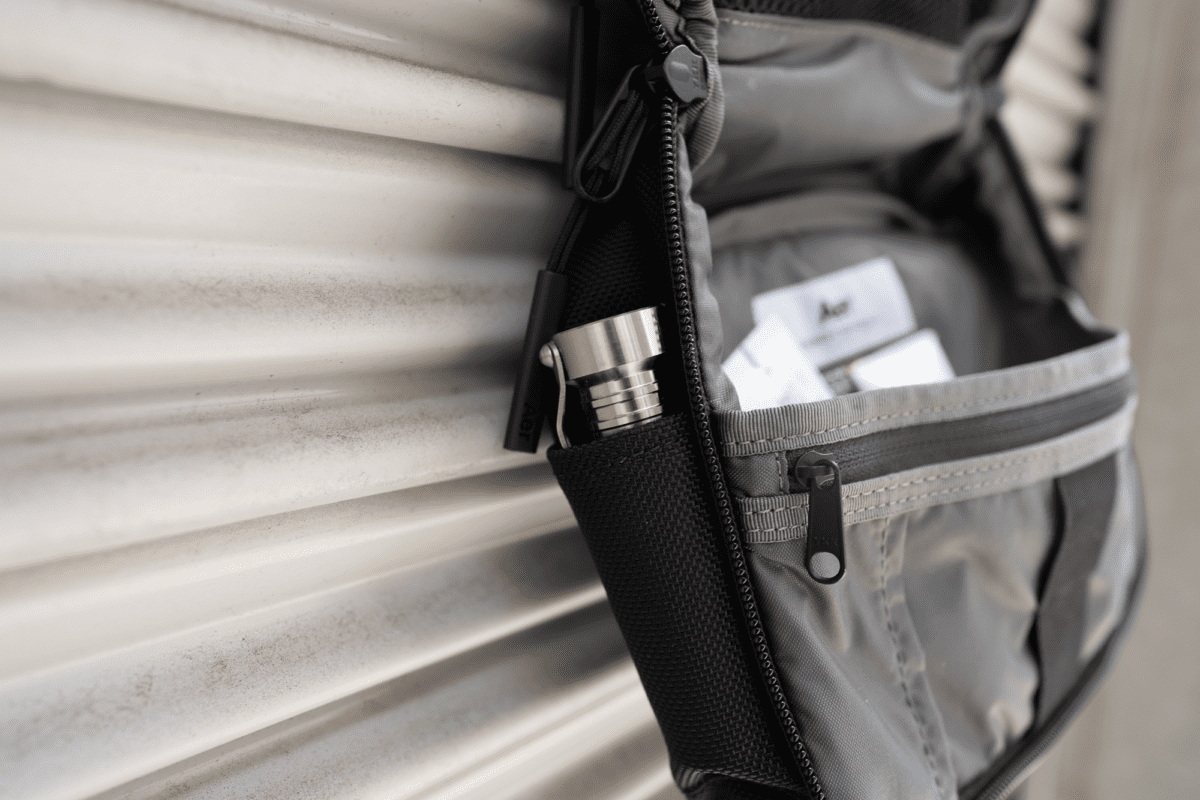 Usage
Since the pandemic has put a dampener on my travel urges, I've been using the travel kit at home. I use it as a kind of a little pack with everything I need. I have stuff like my hand cream, lip balm, hand sanitizer, NOMAD Powerpack, Nitecore Mini SS, and Apple Airpods. The idea was that it would contain most of the things that I often reach for during my day instead of having them all over my table.
I thought that the toothbrush organization didn't account for the travel toothbrushes since most of them are foldable and are too short to use the front organization.
This is a nitpick, but given that the hook uses a kind of "chain link" to attach the hook, the travel kit will slightly slouch to one side when hung. It also tugs quite a bit on the fabric it's attached to, making it look less clean than it could be. It doesn't really affect the functionality but might matter to the obsessive-compulsive.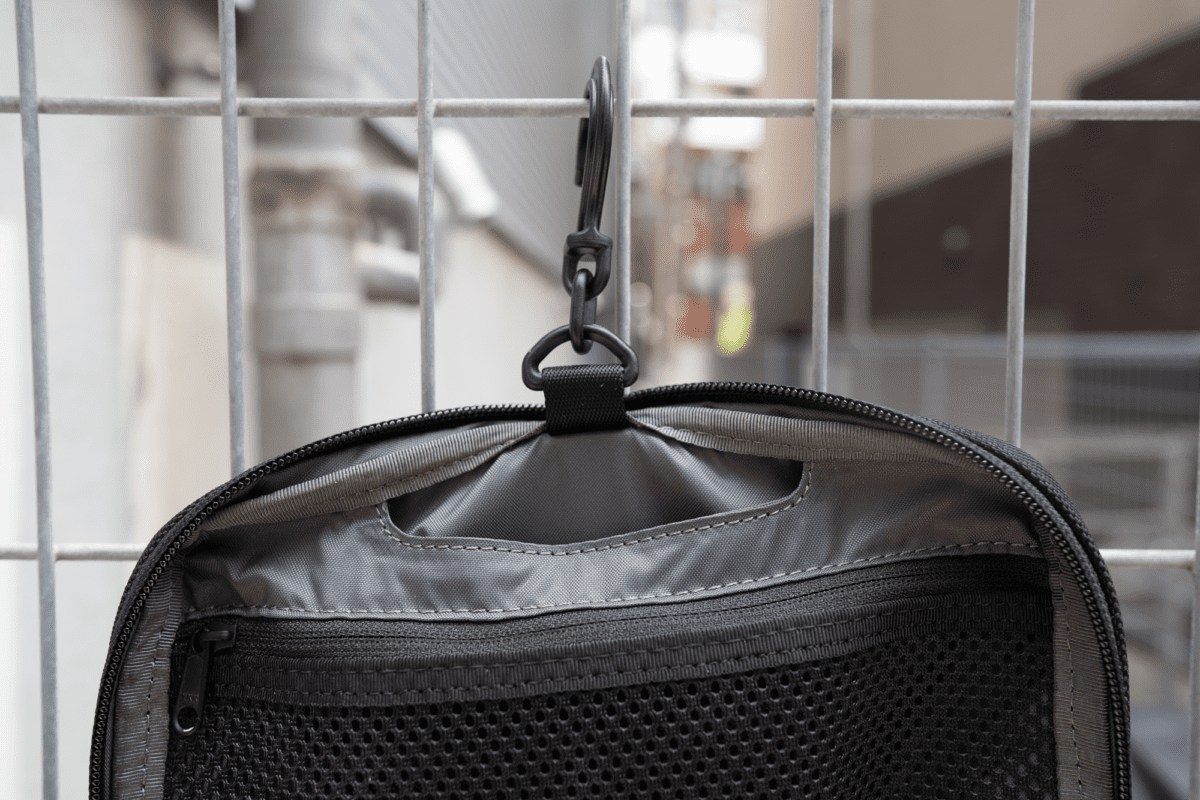 Another thing is that you want to make sure not to get any cream or lotion on the mesh. I made the mistake of squeezing too much hand cream onto the mesh, and it was hard to get clean because of how abrasive the fabric is.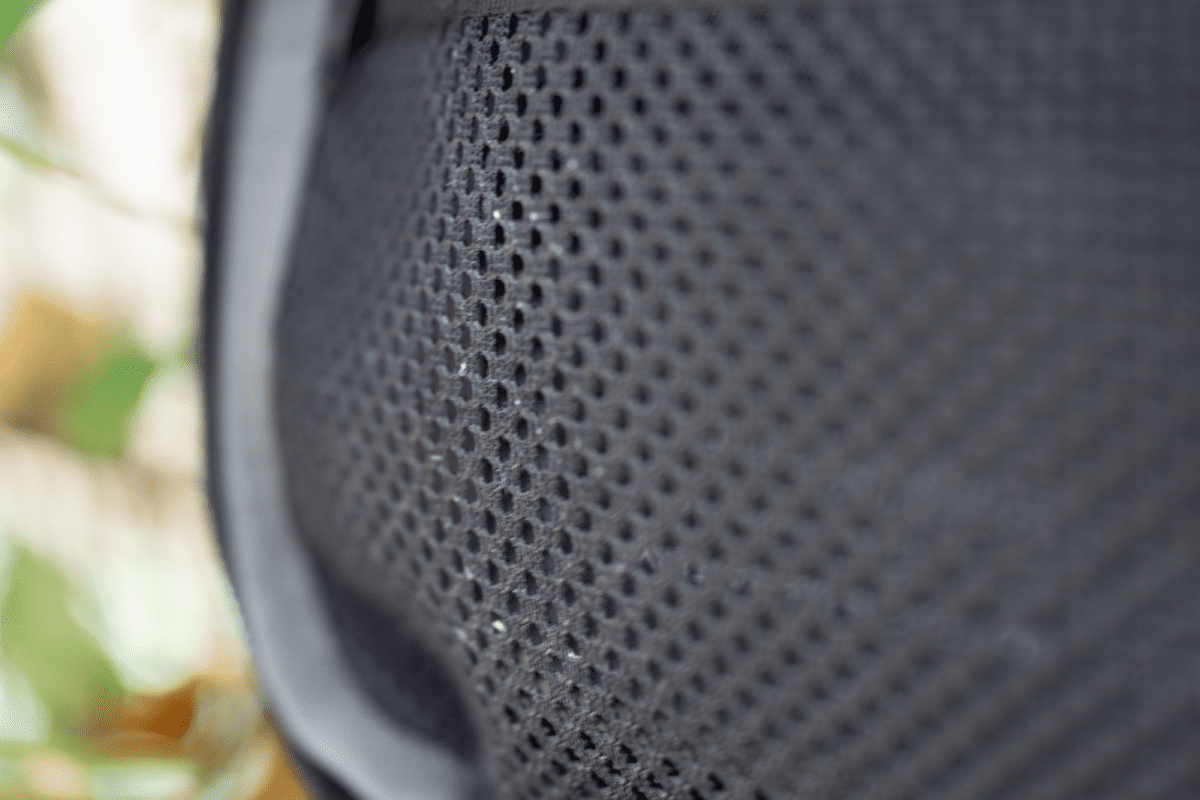 Conclusion
I thought this travel kit was well-designed, and the organization was well-thought-out and pretty much up to standard to Aer's product lineup. I'll definitely be bringing it on my future trips.
Additional Images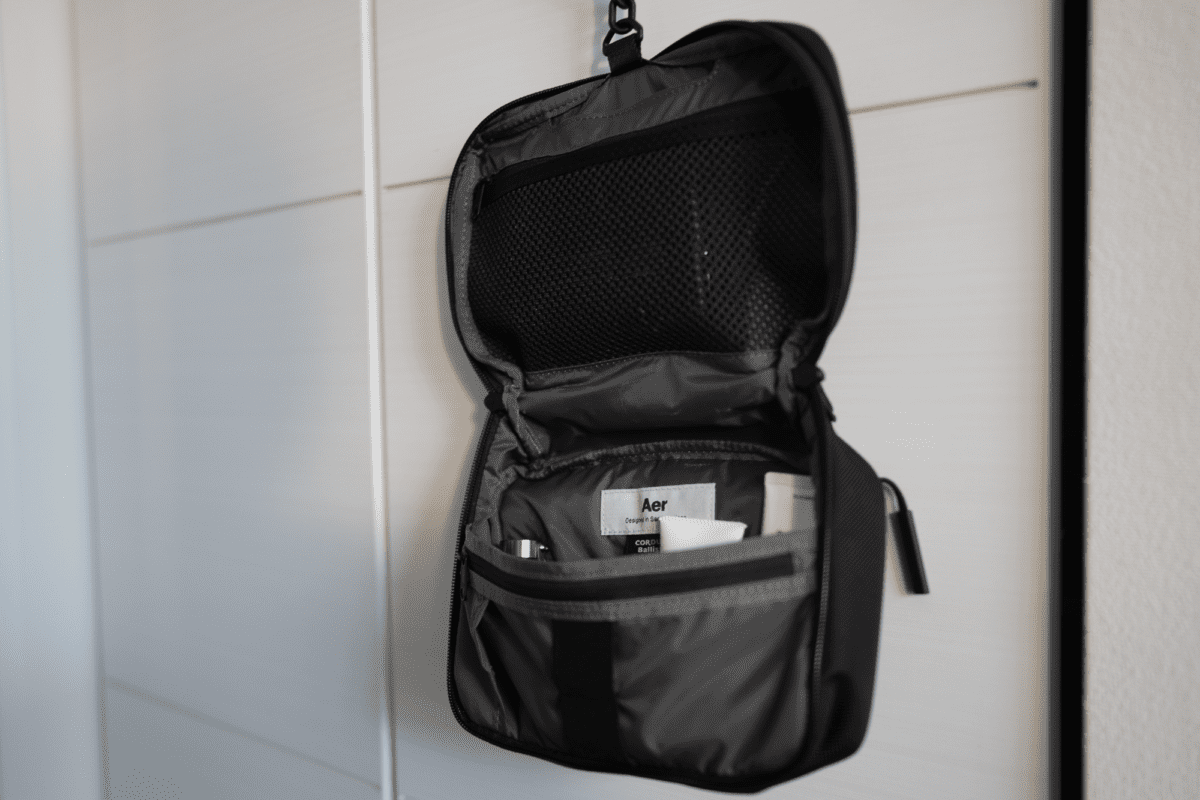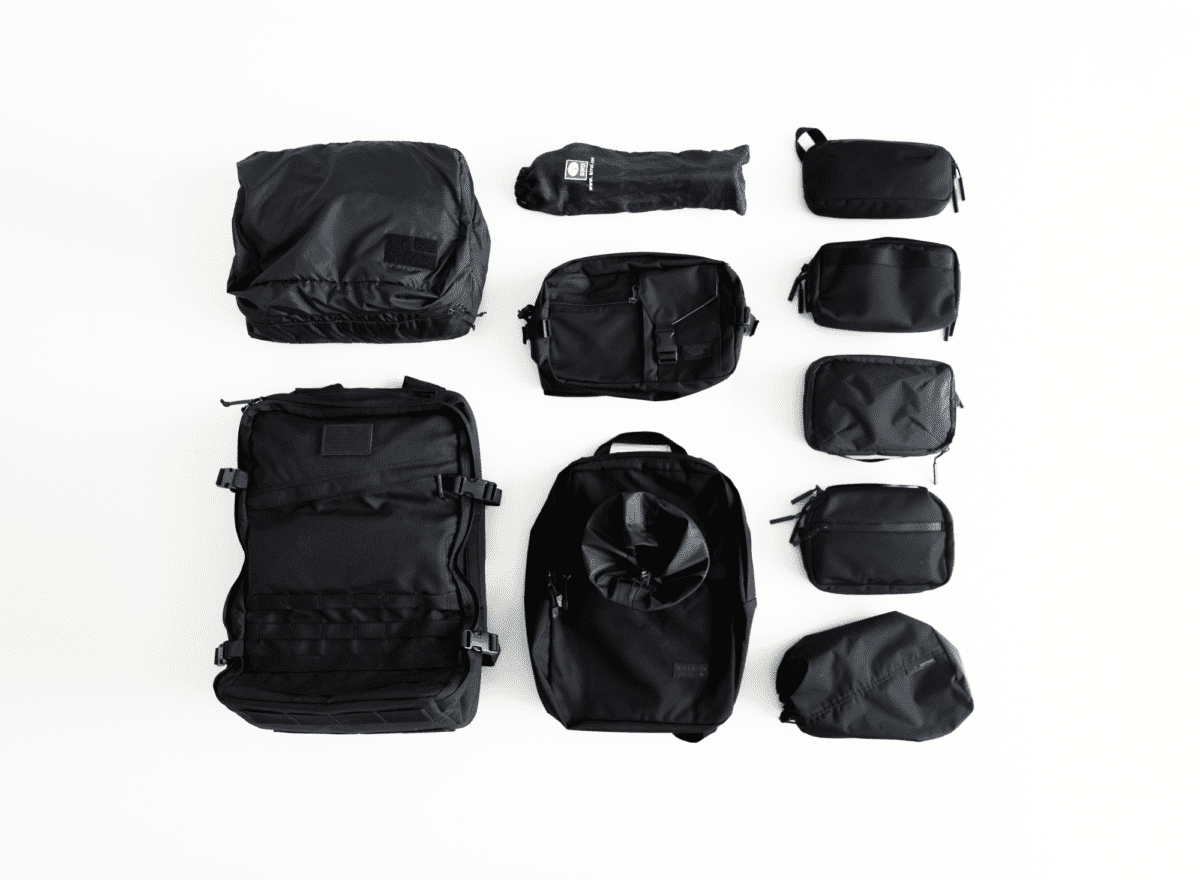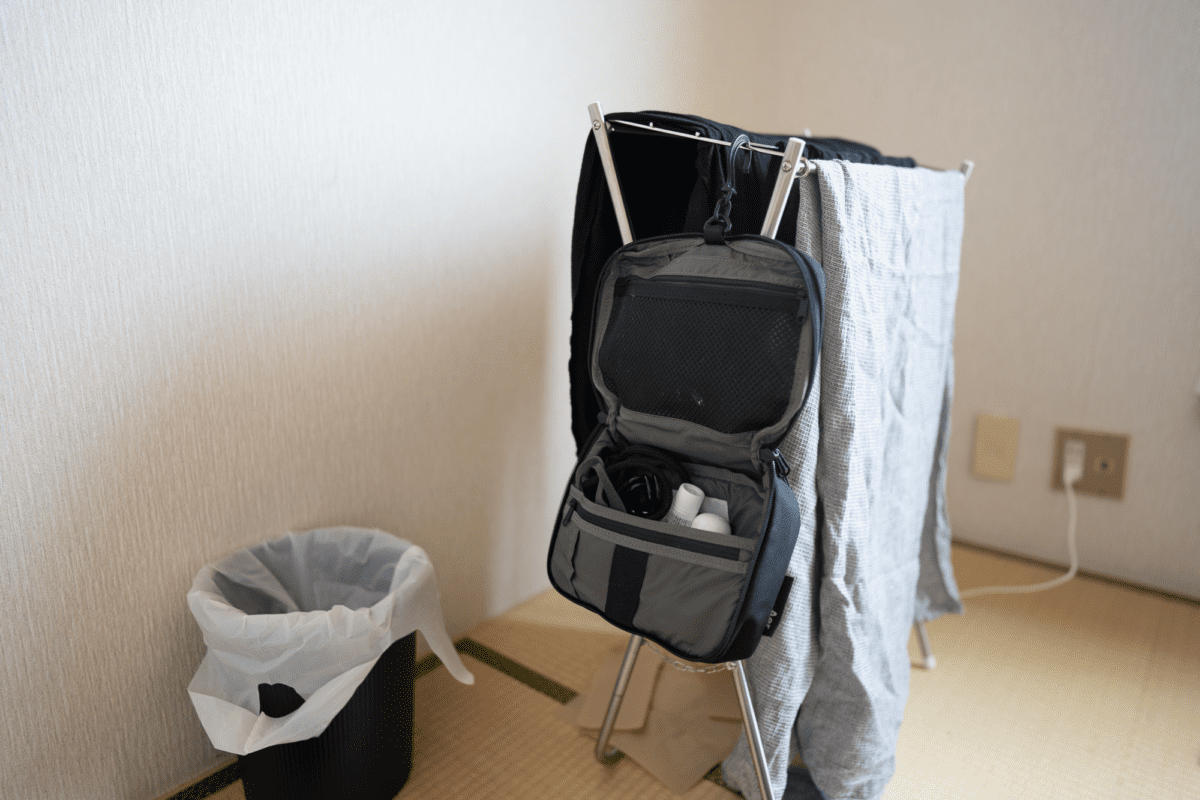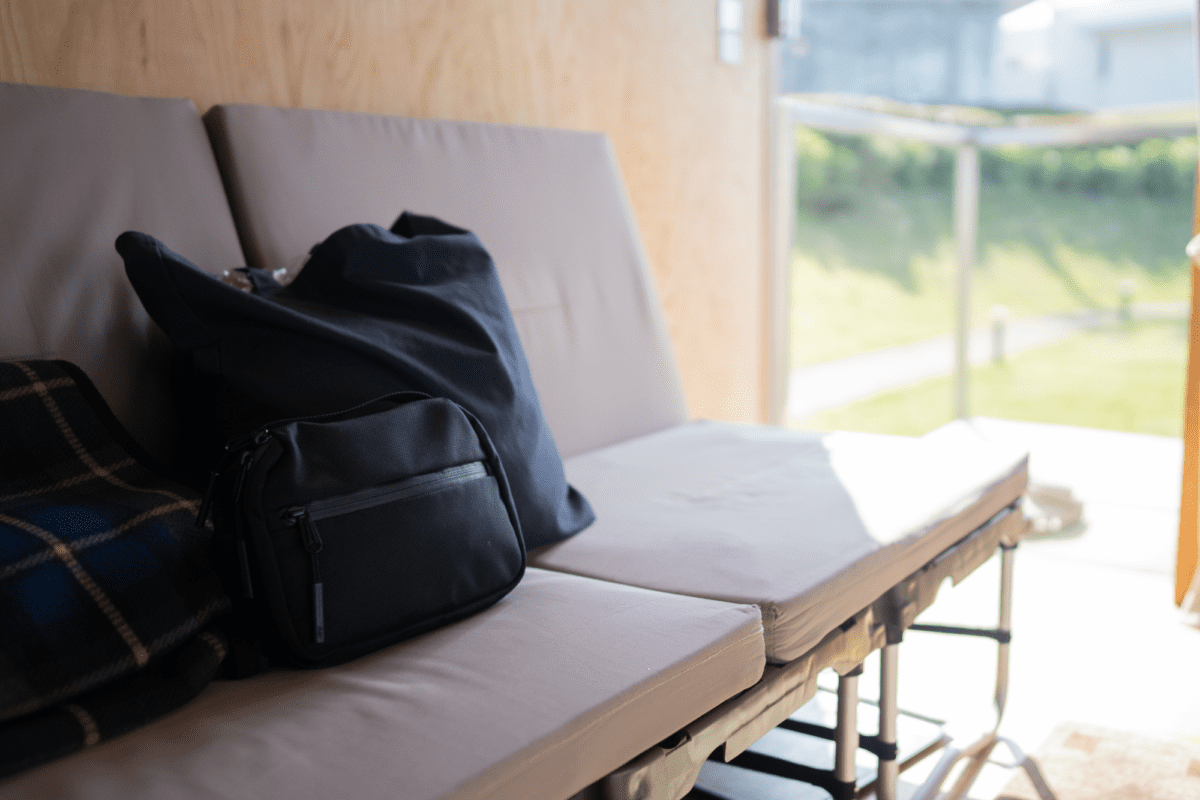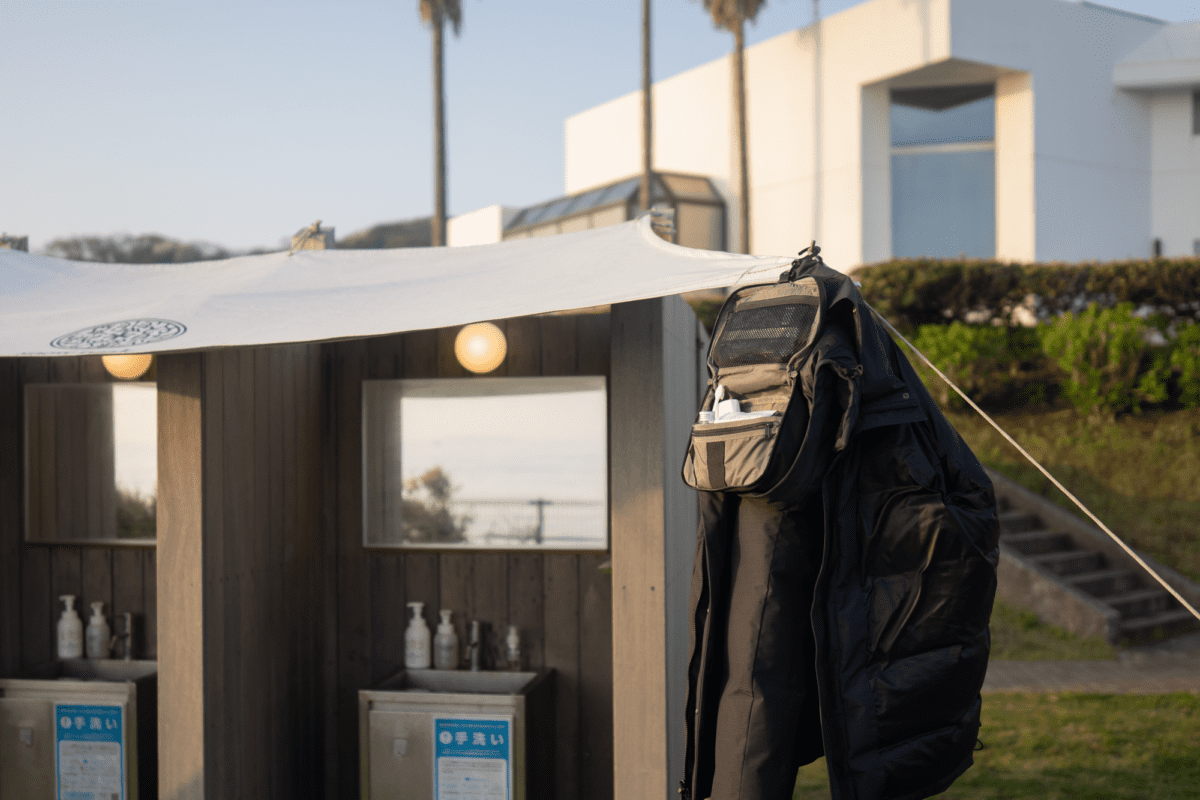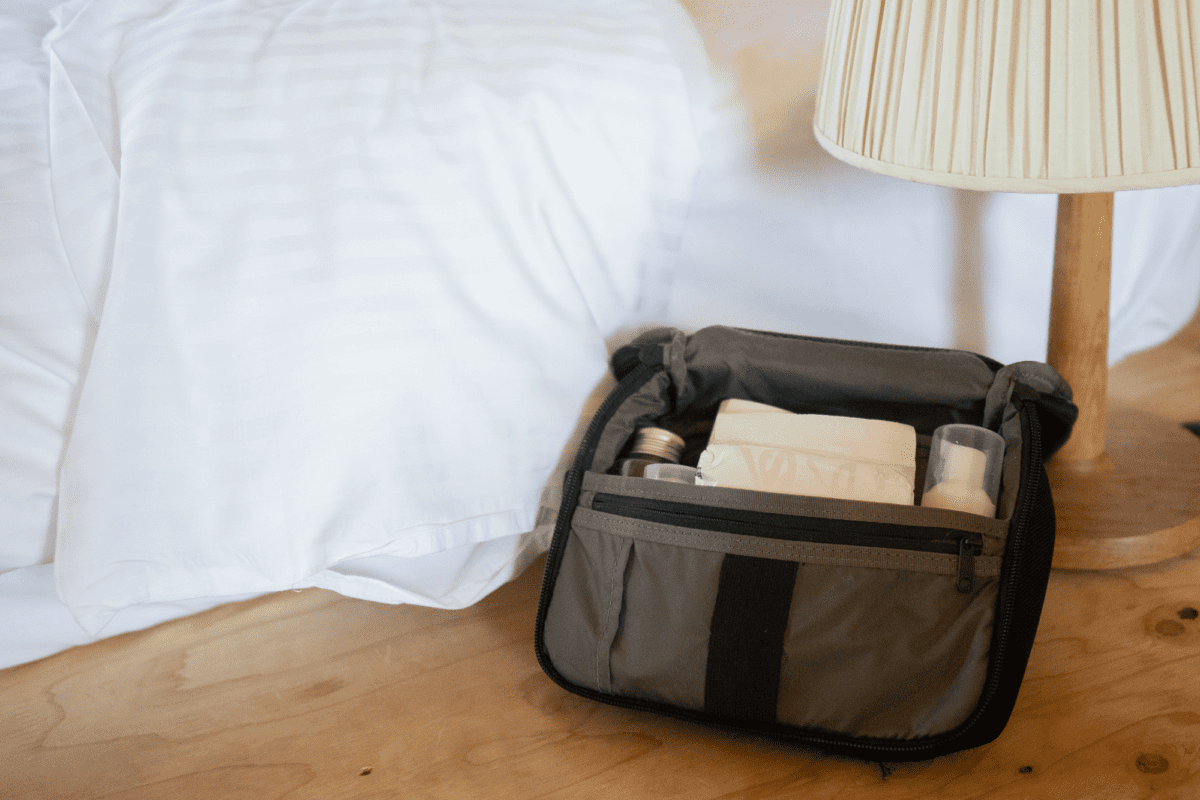 Like this review? See all of my in-depth reviews.
Also, consider supporting me by being a Patreon. Every cent given will go back into improving the content of this website.
Tagged accessory aer dopp kit packing cube review