This website is made possible by readers. I may earn a small commission when you buy through the links in this article at no extra cost to you. Learn more.
Review updated with NB10000 Gen 2.
Details & Comparison
NB5000
NB10000
NB20000
Price
$29.95
$59.95
$99.95
Weight
4.06 oz / 115.1
5.29 oz / 149.9 g
11.45 oz / 324.5 g
Dimensions (L x W x H)
4.13″ x 2.32″ x 0.42″
10.49 x 5.89 x 1.06 cm
4.8″ x 2.32″ x 0.42″
12.19 x 5.89 x 1.06 cm
5.37″ x 2.36″ x 0.84″
13.63 x 5.89 x 2.12 cm
Capacity
5,000 mAh
10,000 mAh
20,000 mAh
Max Output
18W
18W
45W
Purchase
Buy
Buy
Buy
Overview
I've been using the NOMAD Powerpack for the past few years, but I knew I had to start looking for the next one when NOMAD discontinued it without providing any alternatives. I had a few complaints with the Powerpack and the biggest one was that it was rather bulky for the capacity it offers. I have recently downsized my laptop accessories to fit into an Aer Slim Pouch, and while the Powerpack fits, it becomes stuffed and harder to pull stuff out.
My furious search for slimmer, lighter options began. After all, if mobile chargers were going to offer the same capacities, it makes sense to get the lightest and smallest one. That's when I found out about the Nitecore NB series on forums discussing ultralight gear.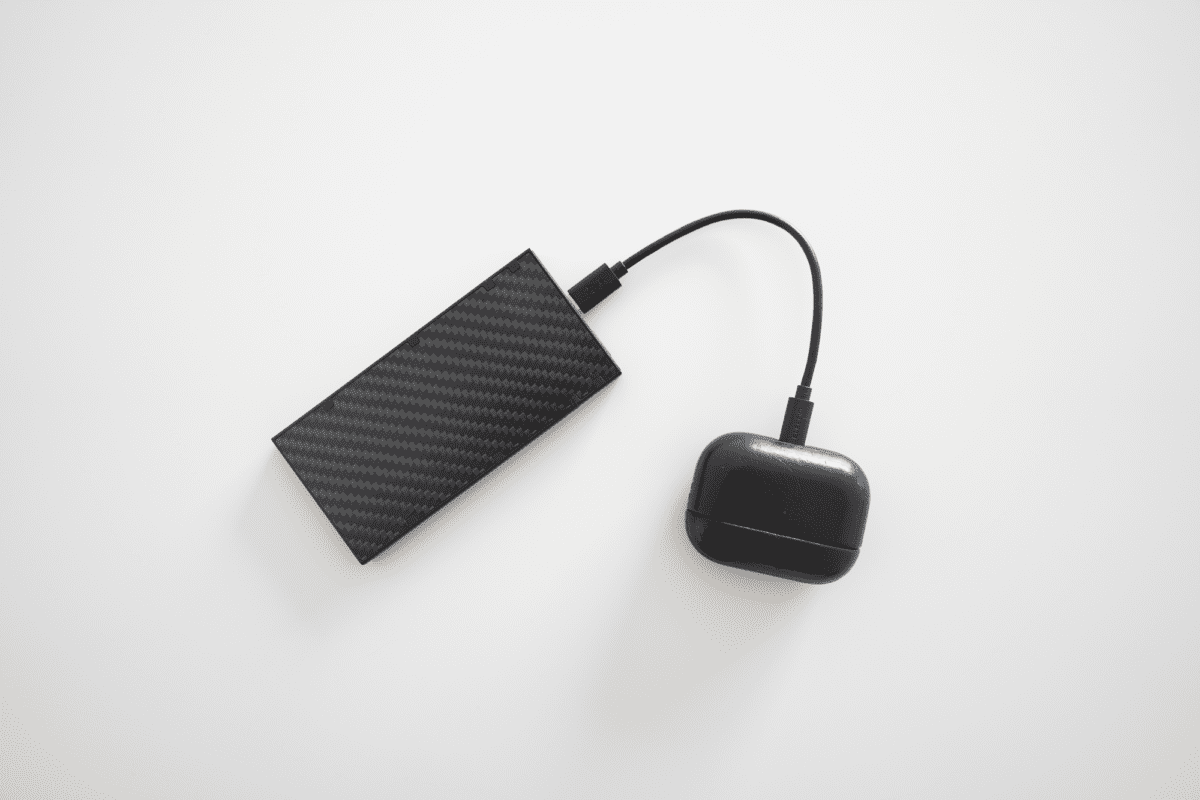 Having reviewed the Nitecore MH11 and Nitecore TINI 2, I knew Nitecore's reputation when it comes to quality illumination. What I had neglected was their quality power charging accessories, which arguably has been overshadowed by their reputation in the illumination market.
In my never-ending quest to optimize my digital nomad setup, I'm excited to check out the NB series from Nitecore. Let's dive in.
Style
Nitecore has always carried a utilitarian, almost special-ops-like aesthetic. This isn't surprising since Nitecore designs products for professionals like law enforcement, where staying tactical is key.
The NB series of portable chargers are not tactical equipment. They are lifestyle products used by city slickers and digital nomads. As such, Nitecore has done a good job in not making it too tactical-looking and keeping it looking sleek and simple like most mobile chargers out there.
The carbon fiber case gives it a premium touch, and a subtle diagonal pattern, that looks almost holographic, gives it a distinct design. Depending on the angle you look at it, you'll see the diagonal patterns invert. While I prefer a completely plain design, I have to say that this looks pretty cool.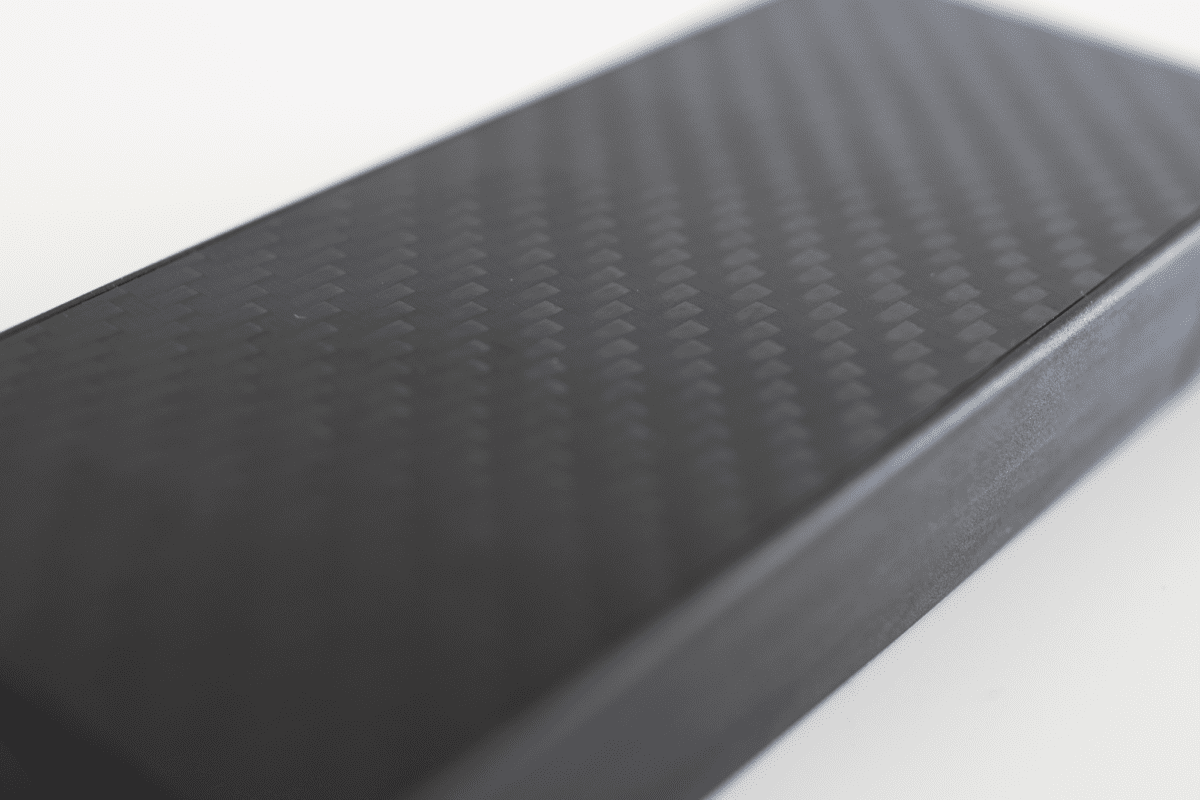 Many mobile chargers these days have a pretty beautiful, minimalist design. However, even the most meticulous of these designs skim over one detail–the compliance logos. You see, batteries are required by local regulation to include compliance logos that indicate CE certification and disposal requirements. These logos often spoil the otherwise minimalistic designs, like on the NOMAD Powerpack.
Nitecore deserves a standing ovation here for having them etched into the case, barely visible unless you really look. Even the power information has the same treatment achieving a truly minimalistic and stealthy charger. As someone who violently resists visible branding where I can, this detail is surprisingly often overlooked. It's outright rare for a brand like Nitecore to go where no brand has gone before.
But no one likes ads, so I got rid of them. If my articles helped you, I ask for your support so I can continue to provide unbiased reviews and recommendations. Every cent donated through Patreon will go into improving the quality of this site.
The Nitecore logo and the model receive a similar treatment, completing the stealthy package.
If you happen to get all three sizes, you'll notice another detail that I think Nitecore deserves praise for—how cleanly they sized each model.
The NB5000 and NB10000 have the same width and height, just different lengths to accommodate the difference in capacity. The NB20000 has the same width as the other two, is longer, with exactly twice the height. The size difference has few real-world benefits, but perhaps it's a little product design detail that only a designer like me can appreciate.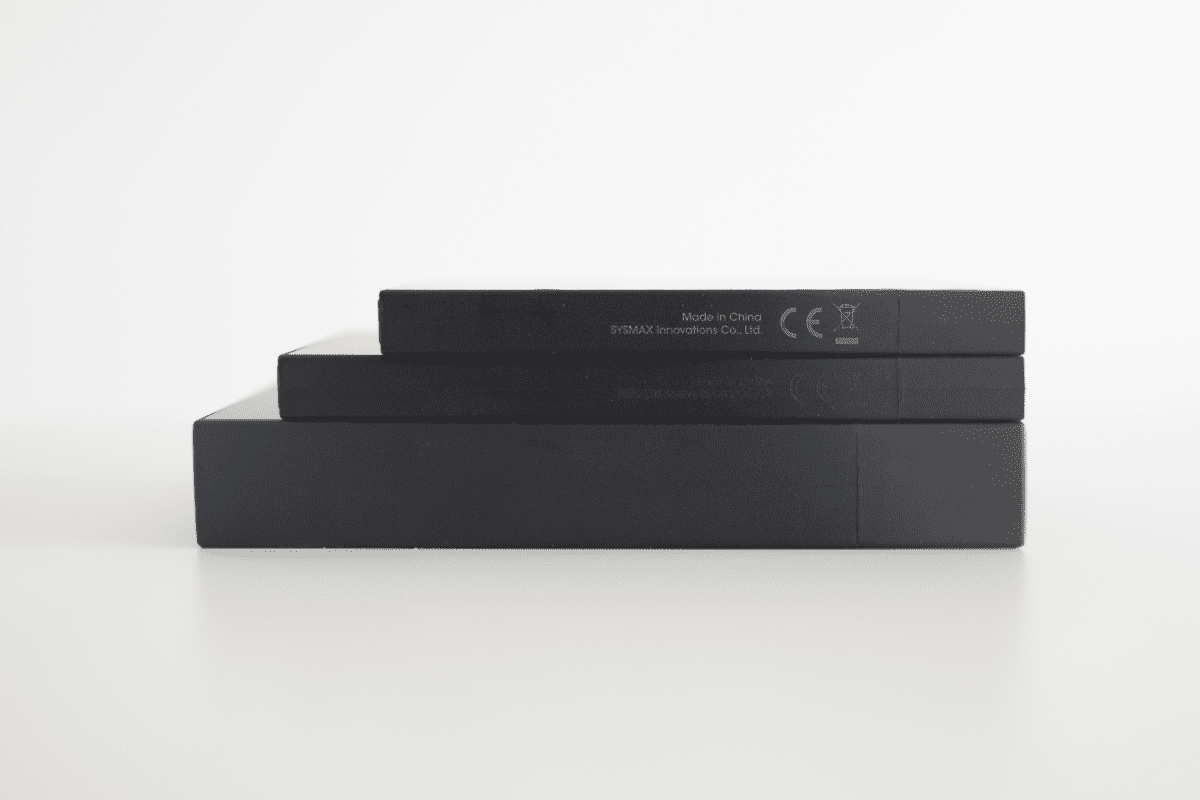 If I can appreciate the good details, I should nitpick on the bad ones.
For some reason, the compliance logos and power details are printed on in gray the NB5000, making it much more visible than on the other two models. I had thought that it was because the narrower surface area was harder to indent on, but that theory is foiled because it has been indented on the NB10000 that has the same height.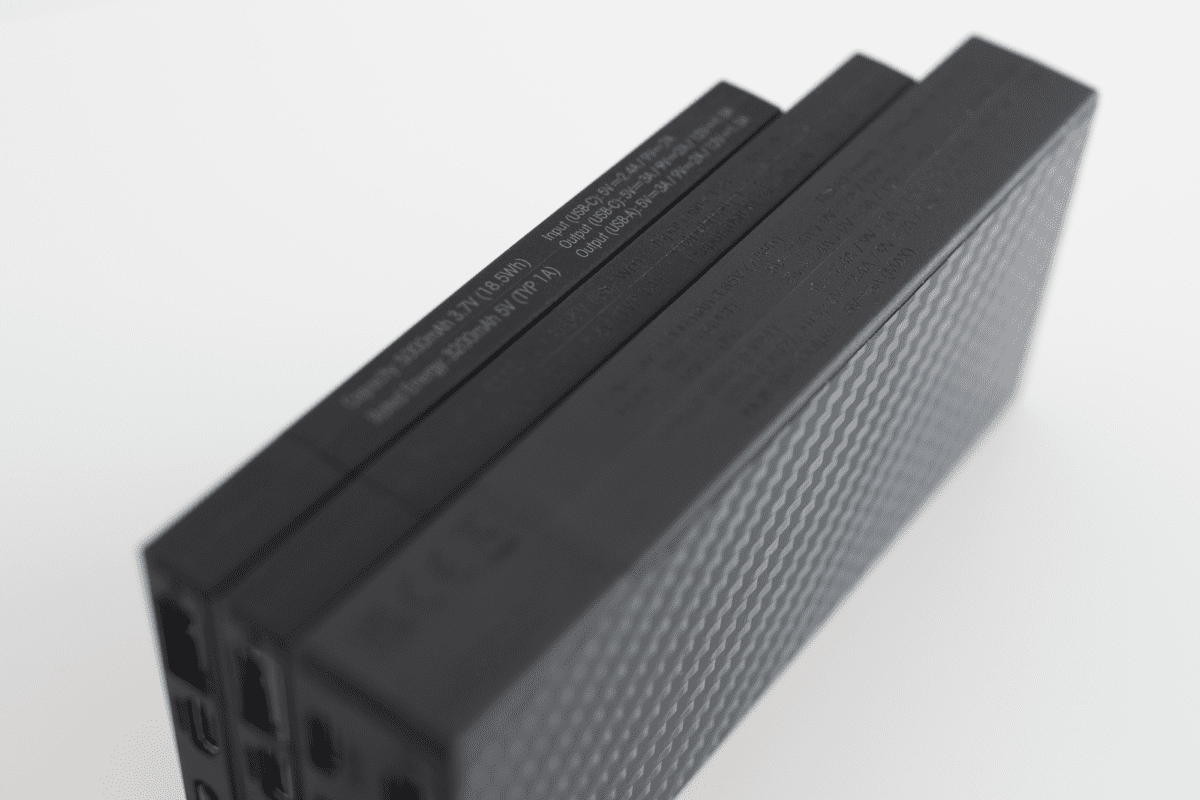 Another detail I noticed was that the indented Nitecore logo on the NB5000 and NB10000 seems to have more of a sheen than the NB20000, which looks to be completely matte. My preference for the matte treatment is besides the point as what puzzles me is the inconsistency between the models. Once again, this has completely zero effect on actual usage but just a small detail that bothered me as a designer having them side by side.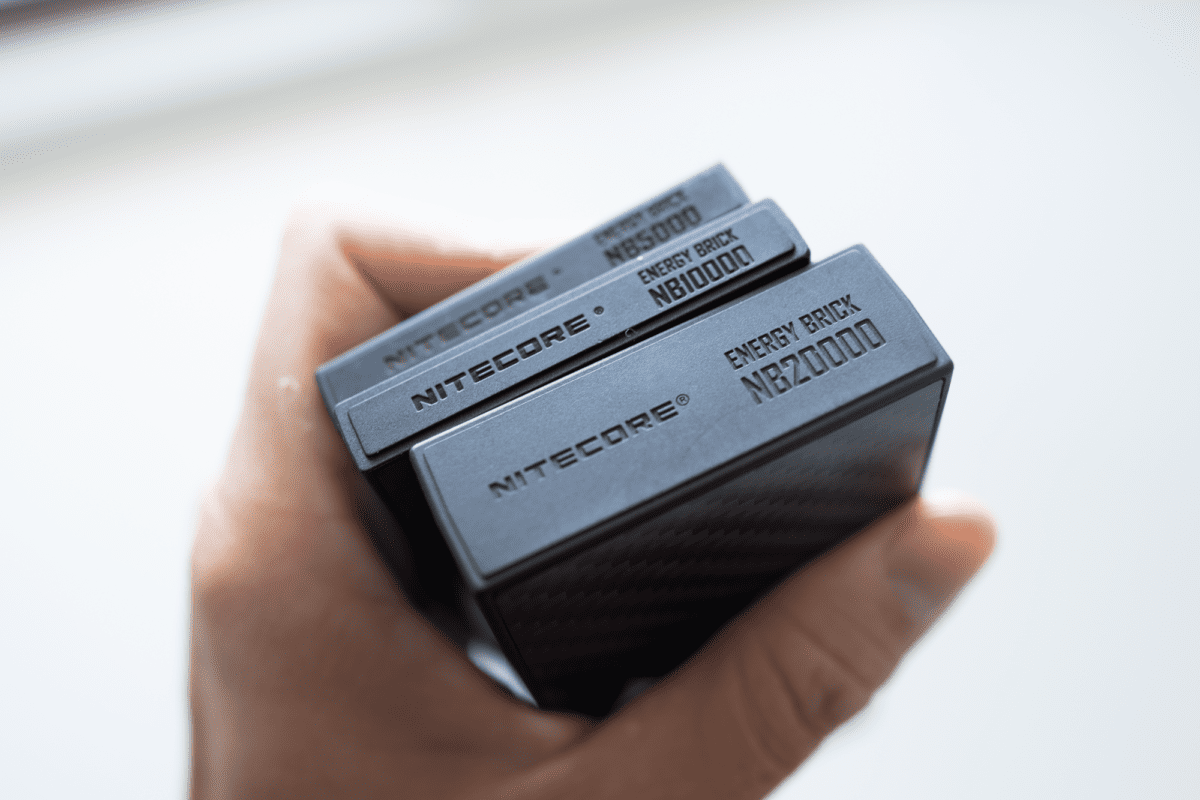 Technology
The NB5000, NB10000, NB20000, as the model name clearly indicates, offers 5000 mAh, 10,000 mAh, 20,000 mAh. These are pretty standard capacities that are offered throughout the market. Aside from size and weight, the biggest differentiators would mostly come down to the technology supported by the ports available.
Hopping on the USB-C train a few years ago, I have since tunnel-visioned onto only USB-C products, struggling to resist a new iPhone till Apple comes to their senses. Nitecore has fully come onboard the USB-C revolution with their latest rechargeable flashlights adopting the same. The NB series is no different. Each comes with both USB-C and USB-A ports, with the NB20000 having two of each.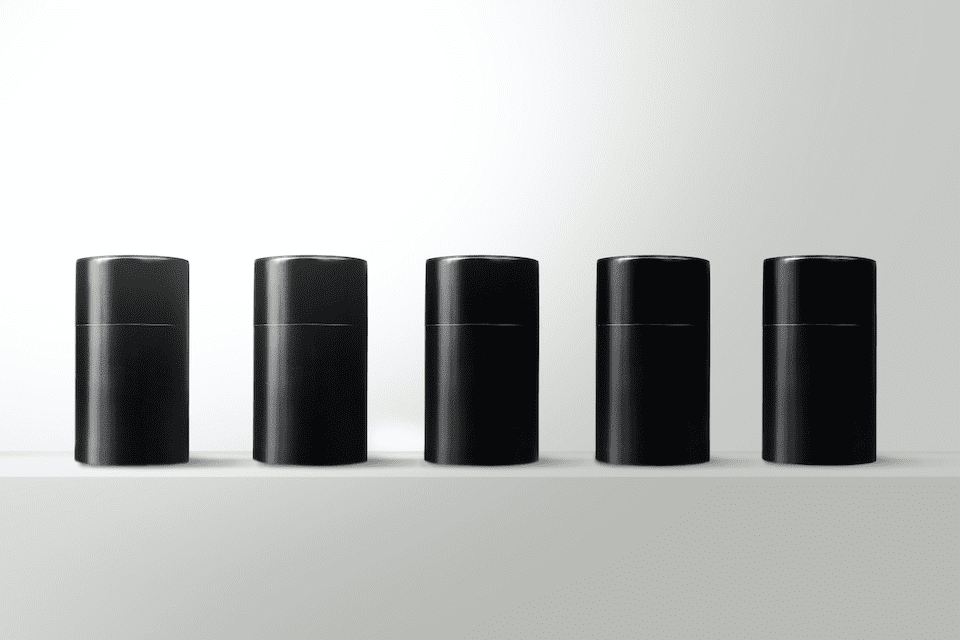 I found a 100 year old company that would create these heirloom quality canisters for me. They are handmade and will keep your tea leaves, coffee beans or anything that you need dry for years to come.
or read review
You can charge the charger from any of the USB-C ports. You can charge devices from any of the USB-A or C ports with the exception of one input-only port on the NB20000.
The ports on Nitecore support two types of fast-charging specification: Power Delivery (PD) and Quick Charge (QC). Any battery that can supply a current of more than 9W (5V 1.8A) can be considered fast charging, but that does not mean it complies with QC or PD standards.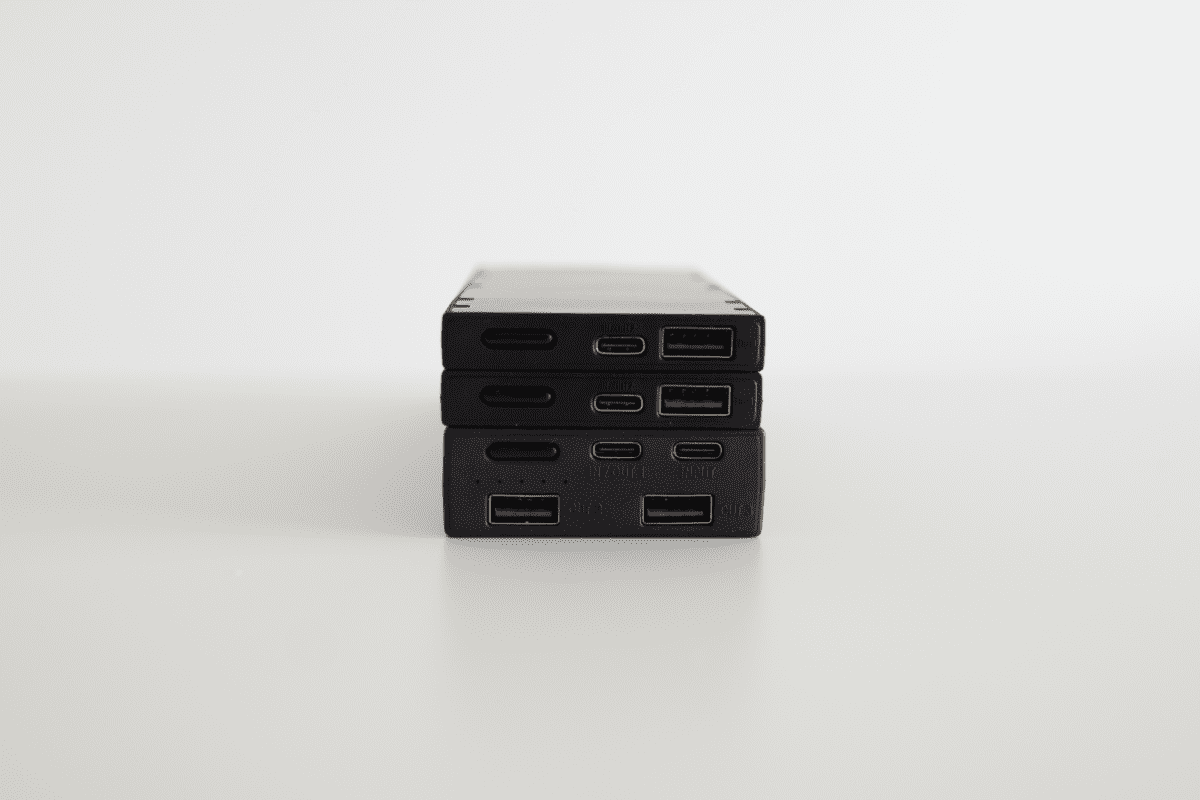 QC is a protocol by Qualcomm, while PD is from the USB-IF standards. Both of which are very popular charging standards. There are five versions of QC released so far.
The speed of charging is no longer limited by your chargers but the device. For mobile phones, there is a limit to how much power it can take it. Here are some examples of maximum power input
iPhone 13 Max – 27W
iPhone 13 Pro – 20W
iPhone XS – 18W
The max output for the NB5000 and NB10000 is 18W, while the NB20000 can output up to a whopping 45W. If you absolutely need your latest iPhone to charge at the maximum possible speed, then the NB20000 is the only one that can (over)do this. However, the 18W output of both the NB5000 and NB10000 will be sufficient for most phones.
For devices that don't require such speeds, each charger comes with a low power output mode that can reduce the amount of power.
All three models of the NB series are certified for UN38.3. This certification exists because lithium batteries within these devices are classified as Class 9 dangerous goods. As such, they have to meet this requirement for safe transportation. Shipping companies will not accept batteries without this certification for shipping through land, air, or sea.
Material
Carbon fiber is highly resistant to puncture, abrasion, corrosion (rust), and impact. But, the most probable reason for Nitecore to choose it is the light weight. It's lighter than steel (by about 90%) and even aluminum and titanium.
All three chargers are rated at IPX5. IP, short for "ingress protection," is a waterproof rating where the first digit is resistance against solids, like dust, and the second digit is waterproofness. X in IPX5 doesn't actually mean zero protection against solids, but it's just that Nitecore has not undergone testing for it. The 5 means that it has protection against light pressure of water.
Usage
The Nitecore NB series are portable charger upgrades that I never thought I needed. Although lighter is always better, I've never really chosen products because of the weight. But now that I've used the NB chargers extensively, I can feel the weight savings. While the difference might be too subtle to notice when it's in your bag, taking it out of your bag will allow you to experience the full benefits of the ultralight chargers.
The NB5000 was the perfect size and capacity for quick runs around the neighborhood. The NB20000 was ideal for travel where power access was less certain. The NB10000 was the perfect capacity to head out with for an entire day or even two if I missed the last train. The NB10000 is my default which is why it has a permanent place alongside my laptop accessories in my Aer Slim Pouch.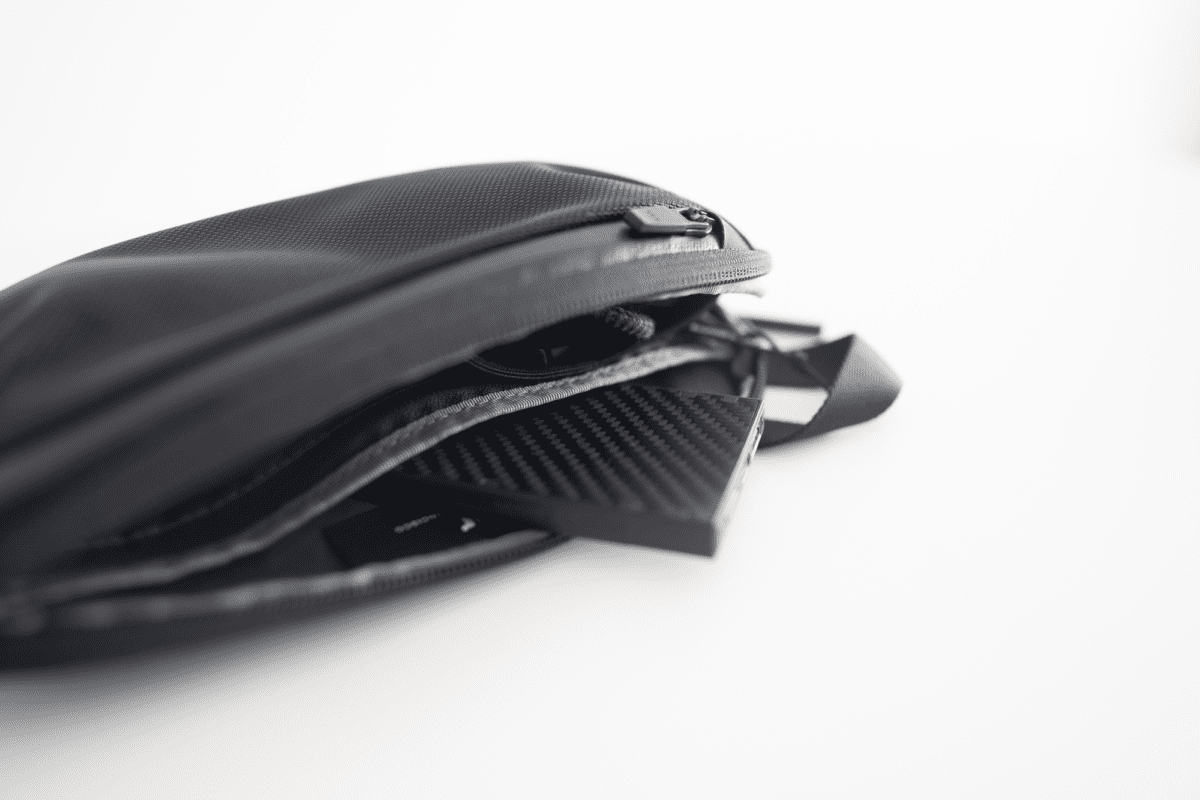 There are power indicators on the chargers. The NB5000 and NB10000 have the indicator built into the button. There is a total of three blue dots that indicates the power. These blue dots light up half the button, which was confusing at first as it looked like I hadn't charged fully if you didn't know there were only three dots.
On the NB20000, five blue dots below the button indicates power, and they light up when you push the button, plug in to charge a device, or charge the charger itself.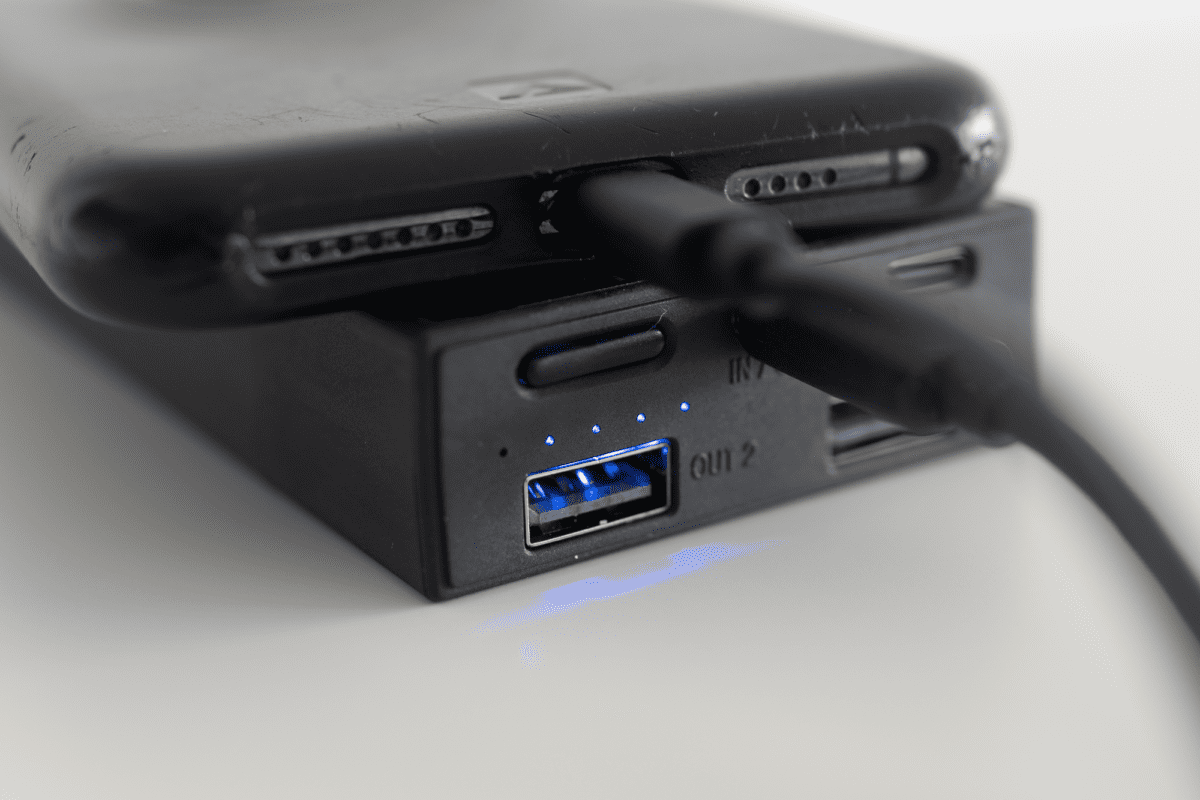 I assume that the power indicator lights are baked into the button on the NB5000 and NB10000 to keep it slim but this was a mistake. It can be hard to make out the number of lit dots unless you look closely. The button would refract the light, making it impossible to determine the number of dots lit up at an angle.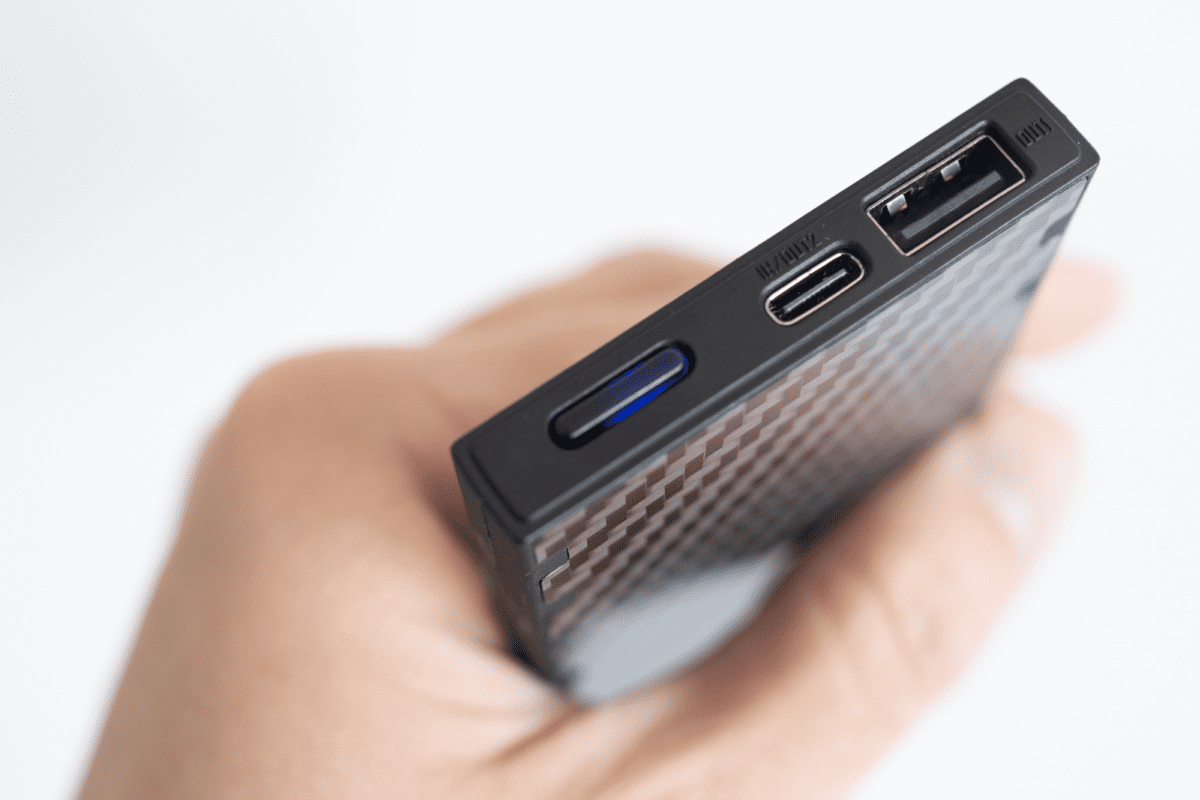 Even though they are from the series, there are subtle operational differences to accommodate the different needs with different capacities. If you long-press the button on the NB5000 and NB10000, a white light appears within the button and turns into a low power output mode. If you long-press on the NB20000, it will turn the power off. Instead, you need to double-press the button to turn on low power output mode and single-press to turn it off. I am not sure why they didn't keep it consistent it's not really a deal-breaker for me since I rarely use the low power output mode.
With more ports on the NB20000, there are additional usability issues such as not being able to charge it with a USB-C to USB-C cable on the port that is labeled "INPUT." A USB-C to USB-C charger can charge the device through the port that is labeled "IN/OUT" because of the PD specification. However, a USB-A to USB-C cable is needed for the non-PD INPUT port.
Update: 2 Months of Use
I've noticed there are times when I stop charging the NB20000 and the charging indicator stays lit up and flashing. The only way I could turn it off was to charge it again.
Another thing I noticed is that the charging indicators light up and stay that way when I plug in a cable, even if I am not charging anything. I do this to keep my Satechi USB-C to Lightning Cable together with the charger at all times. While it does take up a negligible amount of power and doesn't affect the functionality, I find it a little irritating to see it light up every time I look into my bag.
Update: 6 months of Use
On my trip to Sendai, the NB20000 finally acted out. It stays lit up and flashing and wouldn't let me charge. It seems that it might short circuit and think that you are charging it even when you are not.
You have to make sure that the lights on the charger are off when you pull out the cable.
Update: NB10000 Gen 2 review
You will barely feel any practical differences between the two. The dimensions and weight are identical.
The major improvement is the battery status indicator; now in four dots rather than in-built into the button, which was frustrating to use.
The most obvious aesthetical difference is the yellow color around the ports, unnecessary in my opinion, but I know many will appreciate it. This is a deal breaker for me who has an obsession with keeping all my accessories black.
Conclusion
I have little doubt that the NB series of portable chargers from Nitecore are some of the best USB-C chargers available now. If you are an ultralight enthusiast, these are probably the lightest ones you can get for the capacity.
There are minuscule usability improvements I would like to see but all of them are far from being any kind of a dealbreaker. These are solid chargers that will work in any digital nomad's tech pack.
Additional Images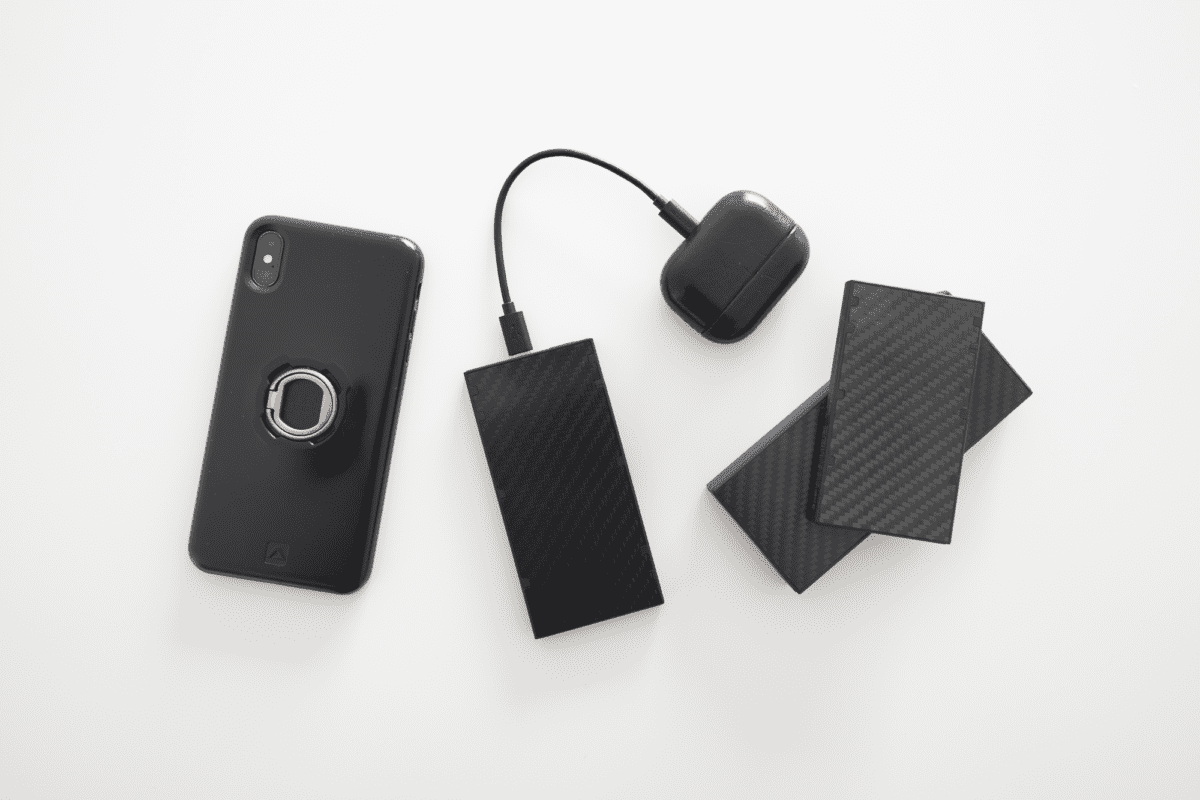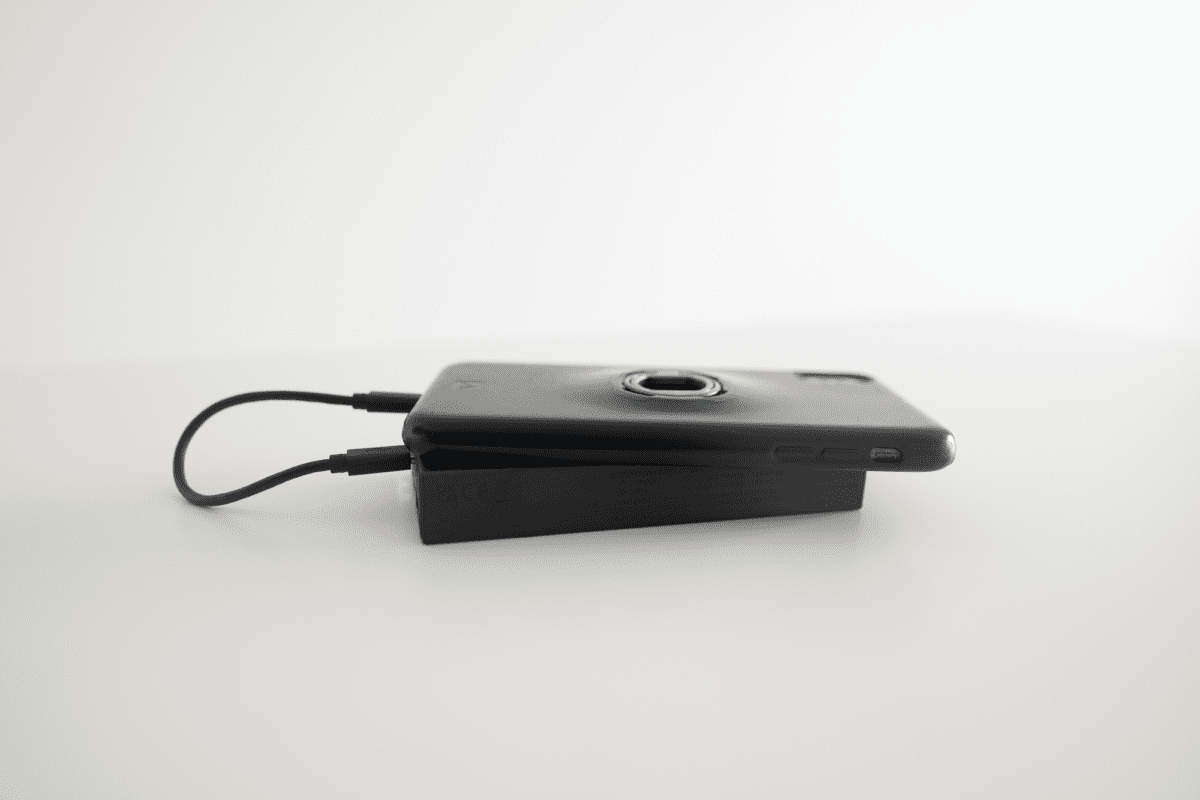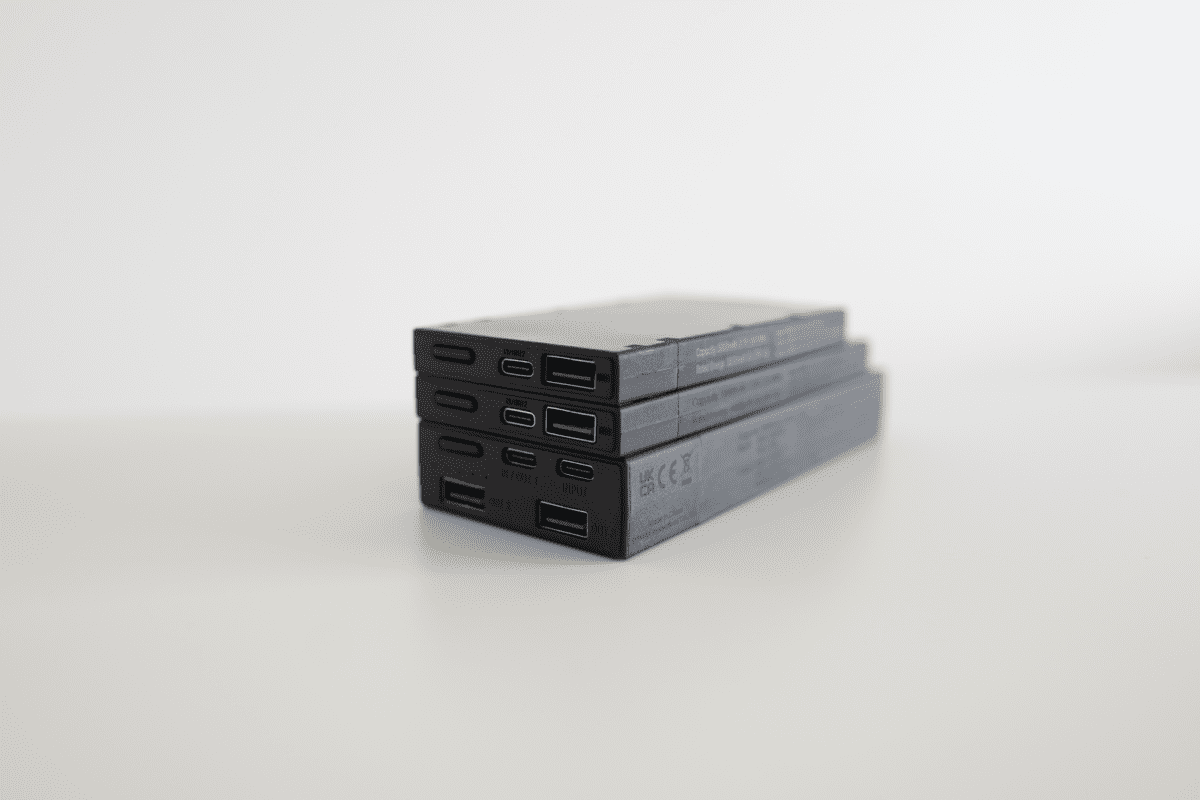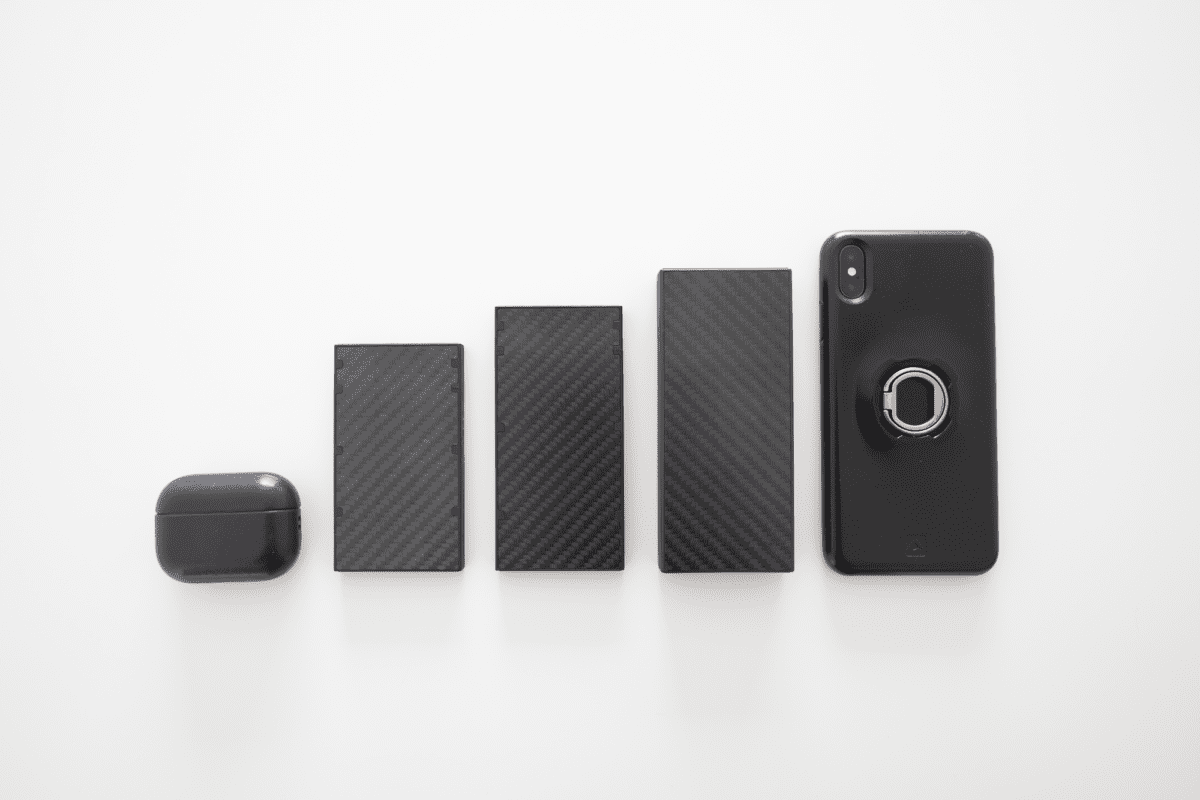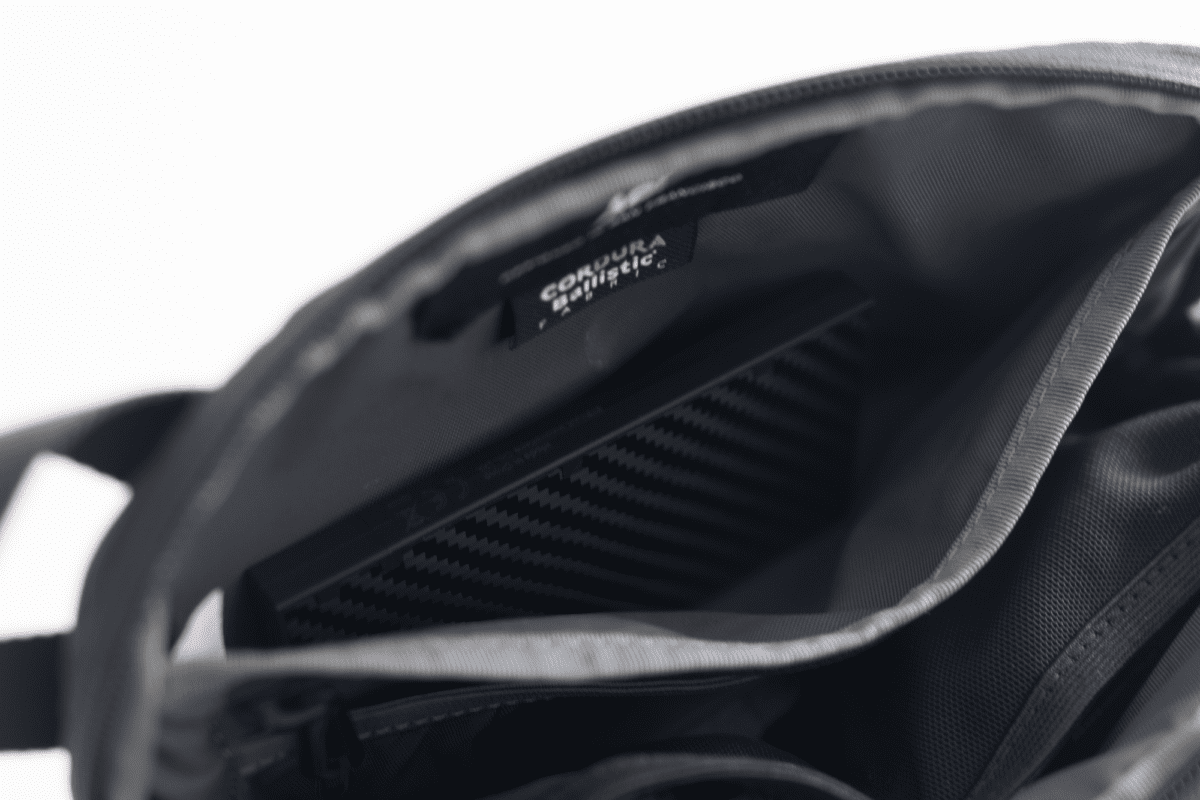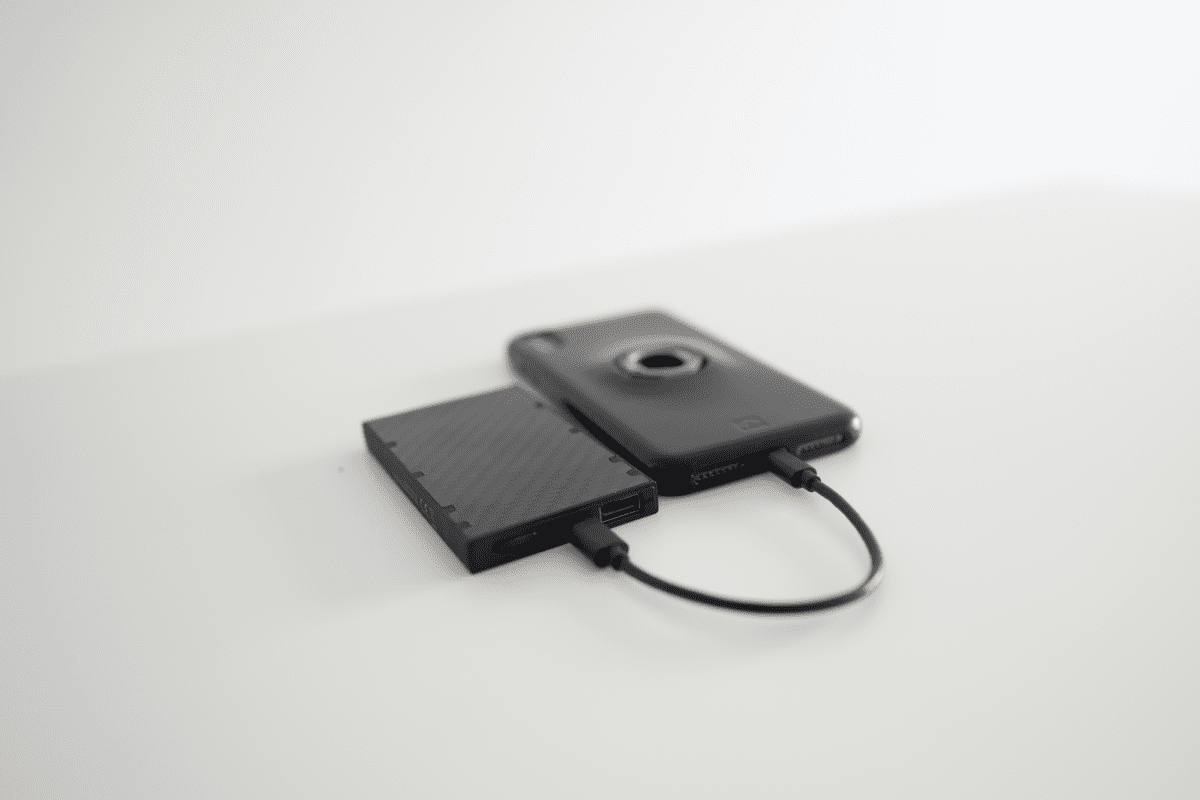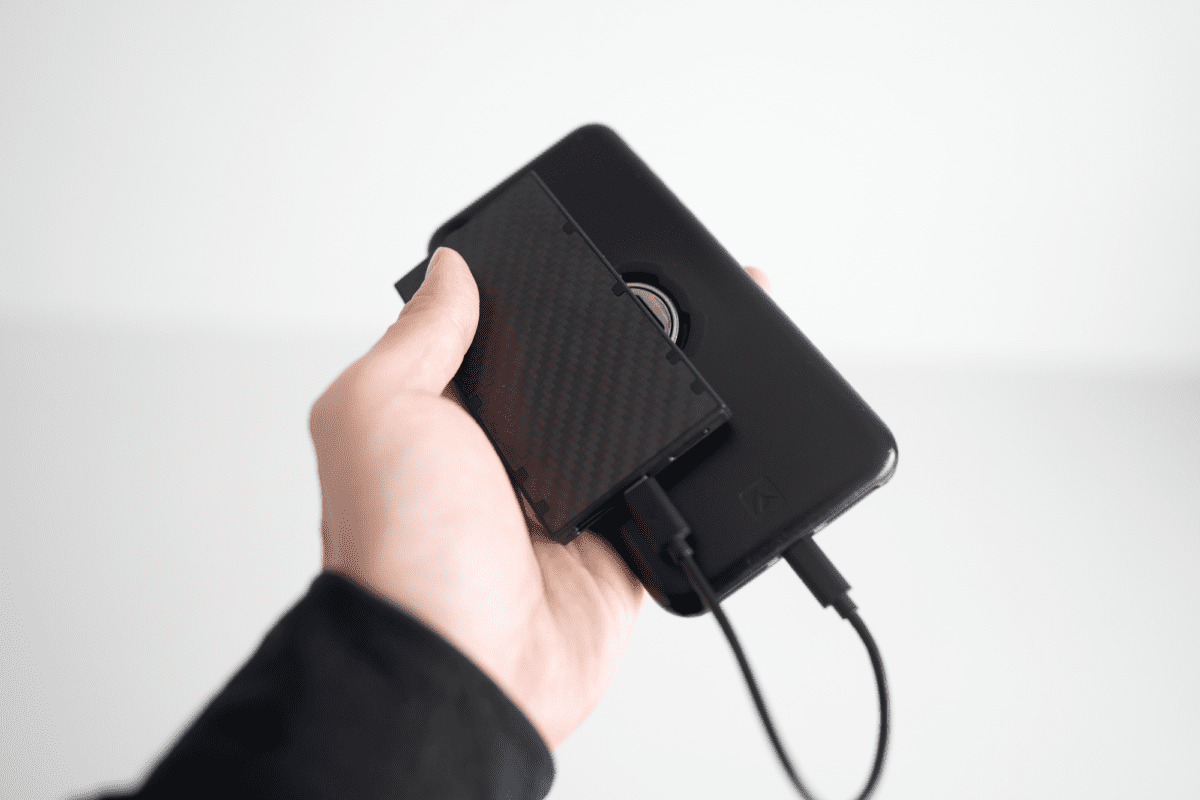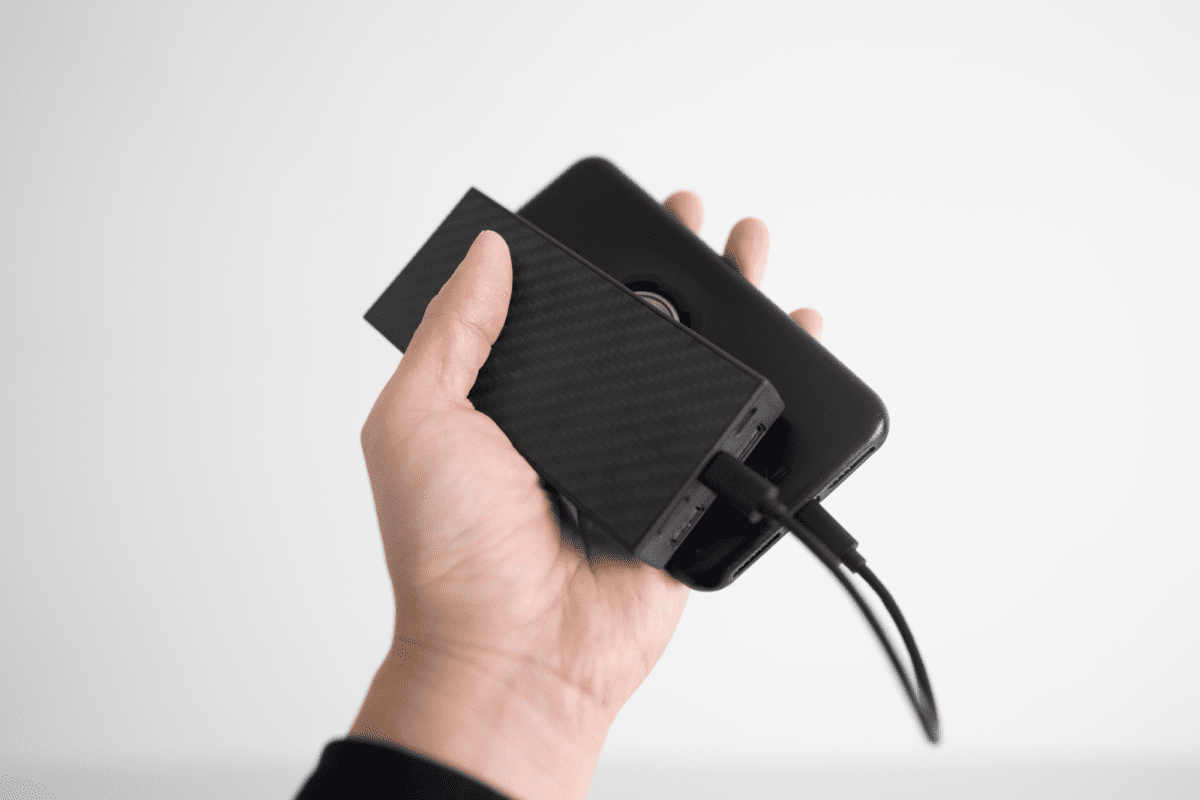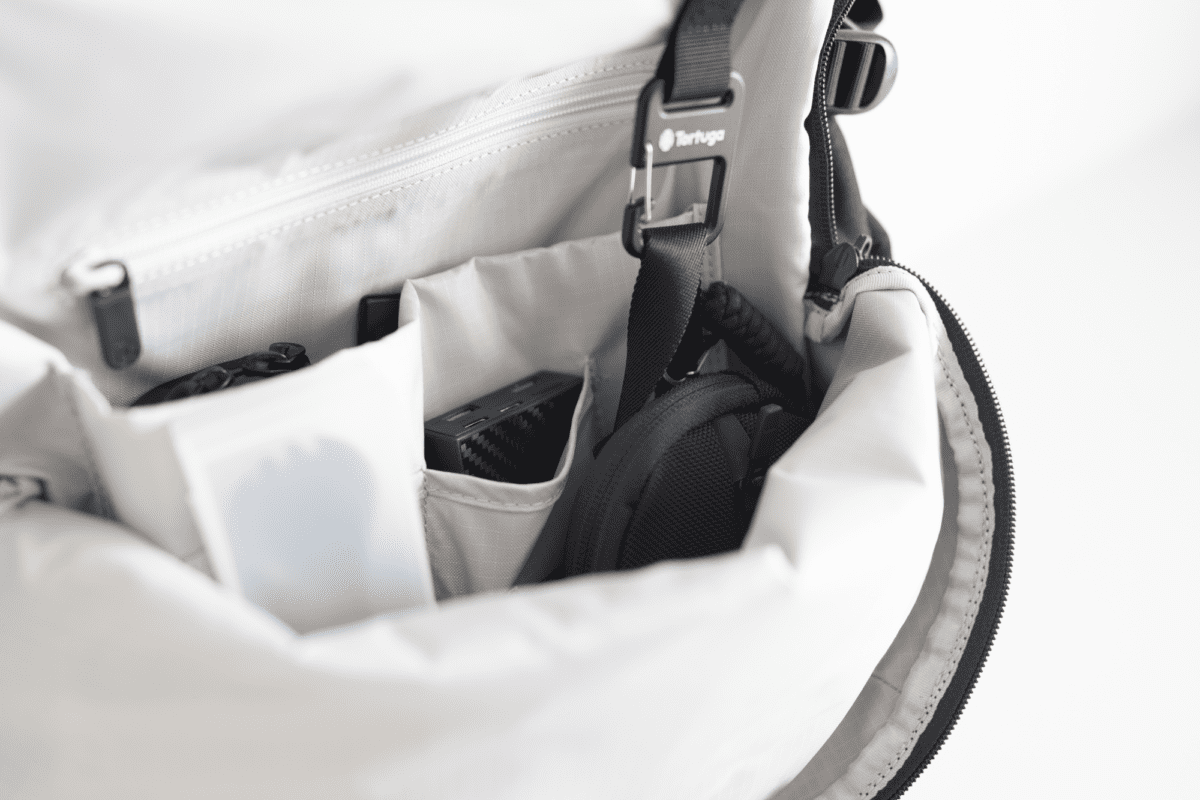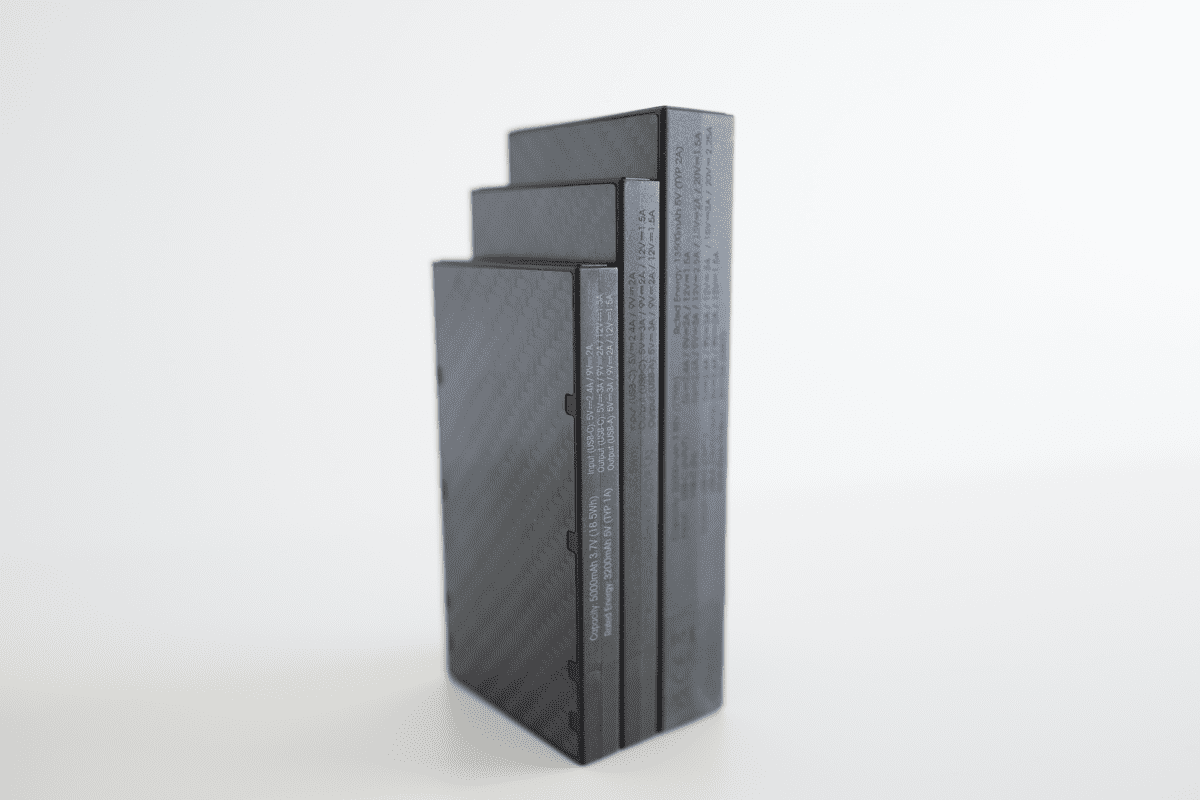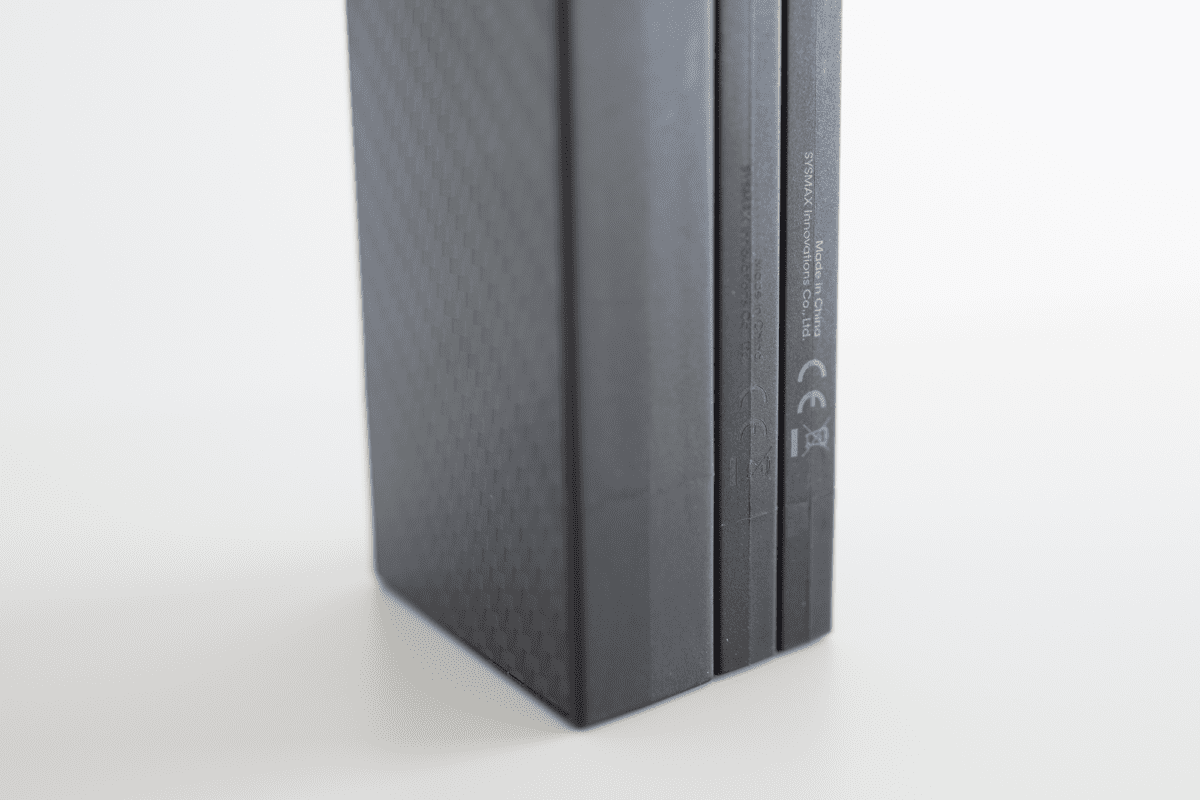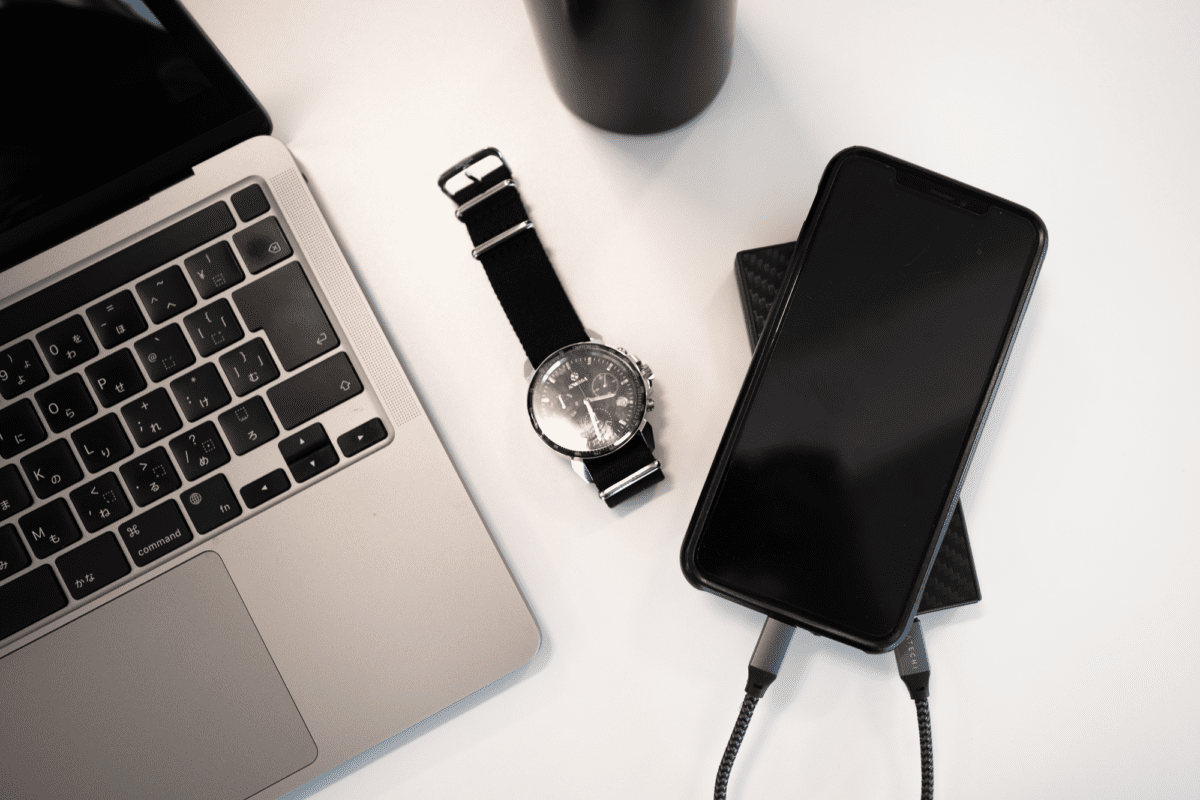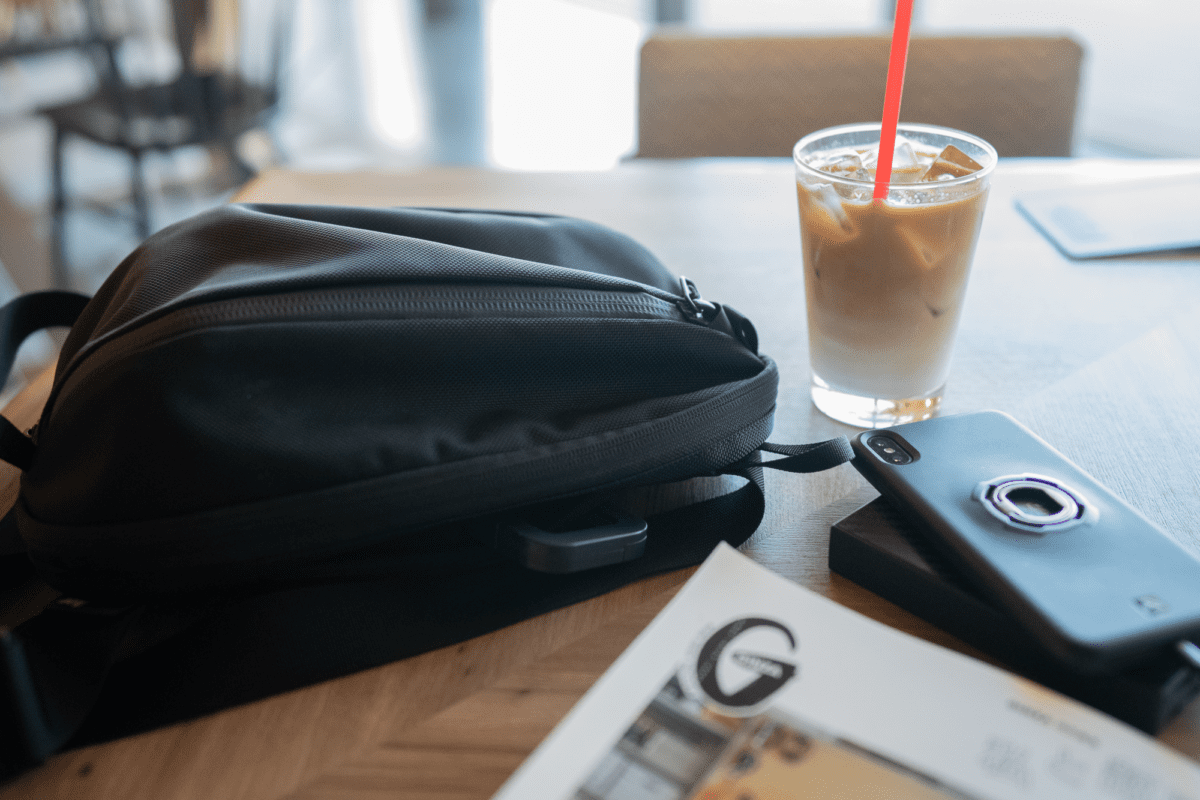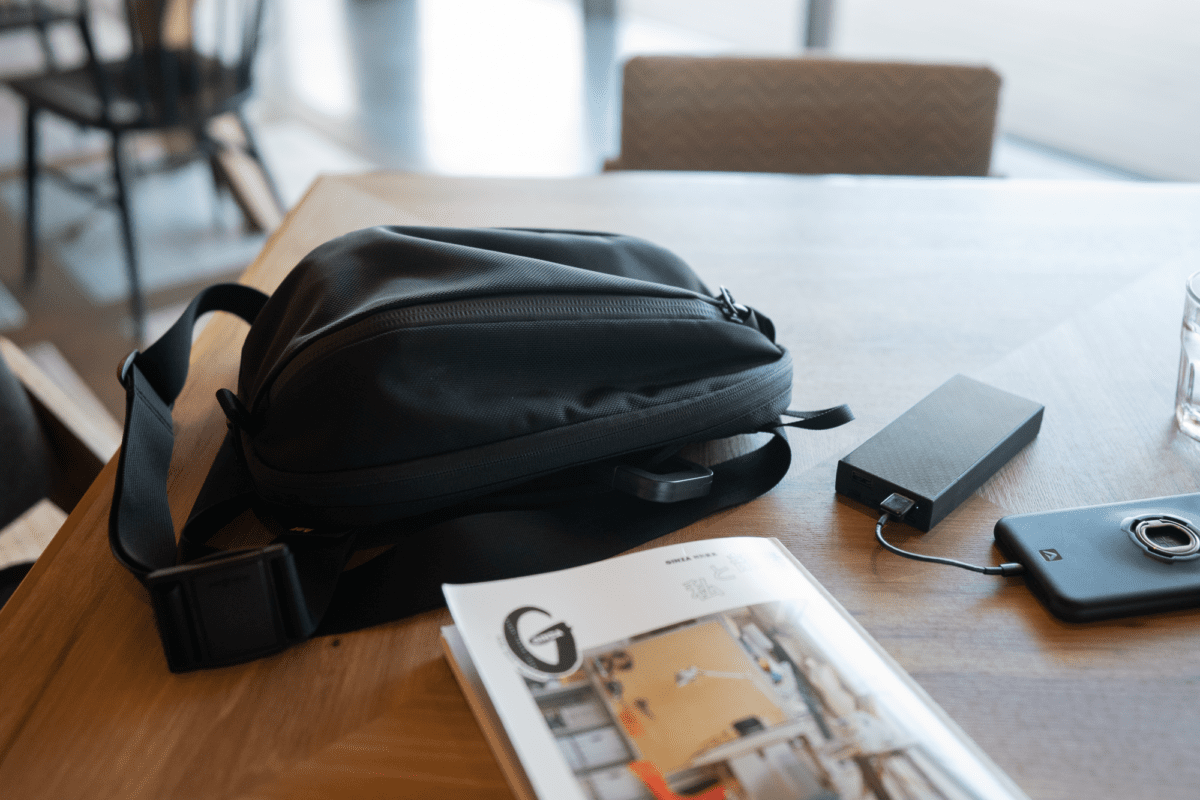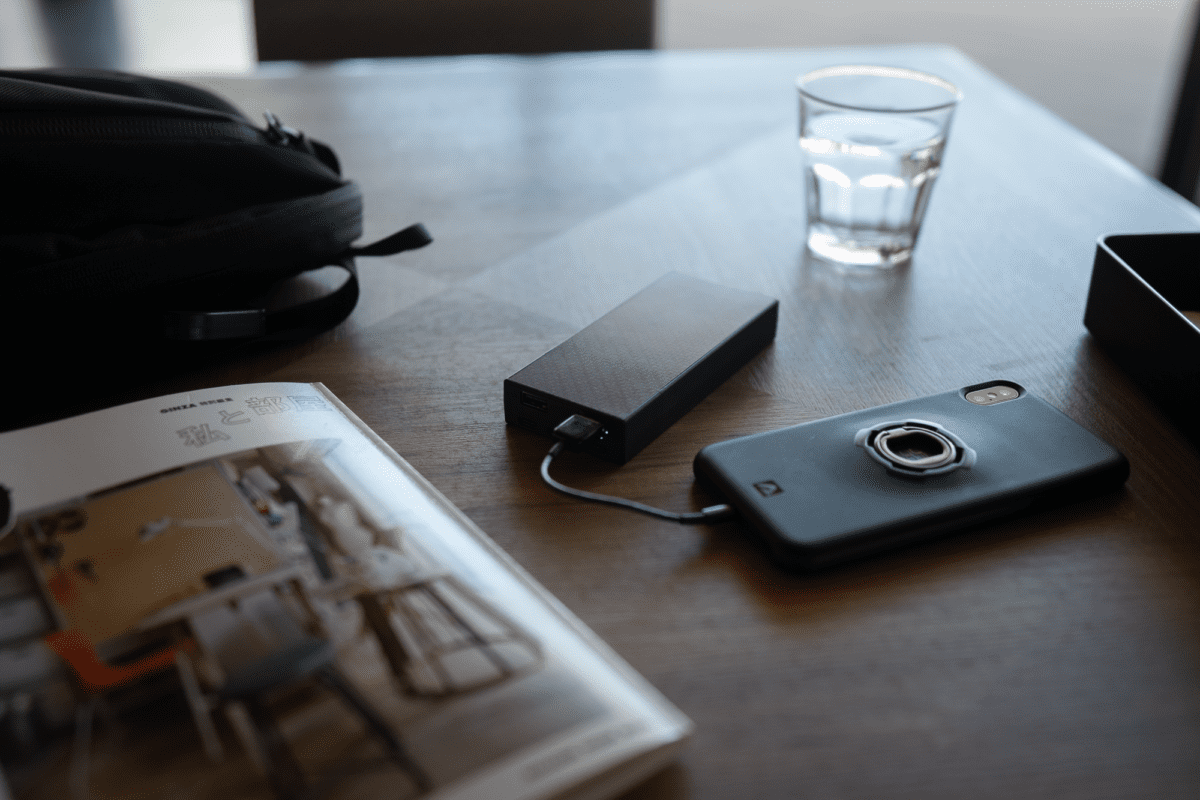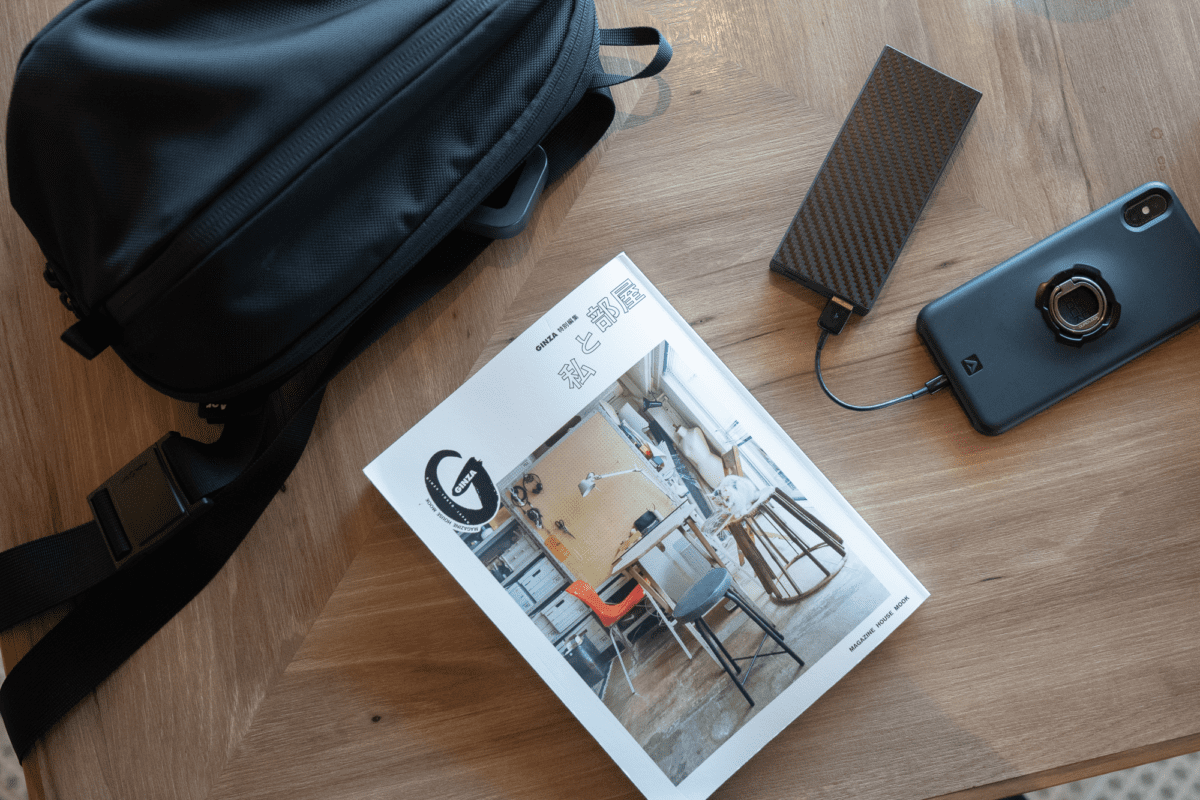 Like this review? See all of my in-depth reviews.
Also, consider supporting me by being a Patreon. Every cent given will go back into improving the content of this website.
Tagged carbon fiber mobile battery nitecore review tactical tech