This website is made possible by readers. I may earn a small commission when you buy through the links in this article at no extra cost to you. Learn more.
In this Nitecore MH11 review, you will see why it's perfect for a minimalist, beginner flashlight user like me.
Details
Price $49.95 on nitecorestore.com
Max Output 1000 Lumens
Max Beam Distance 207 yards / 189m
Max Beam Intensity 9150 cd
Max Runtime 250 h
Size 5.05″ (length) x 0.94″ (head)
Weight 60.5 g / 2.13 oz
Overview
I won't pretend that I am a big flashlight user. Having only lived in brightly lit streets in the safest parts of the world, I almost never use a flashlight. But in the same way I almost never need a pocket knife, there is some reason I cannot do without one in my everyday carry.
Even though my iPhone light is probably sufficient for 99% of the times I need a light, being able to whip out my Nitecore MH11 for that 1% is quite the experience. There is something about having a solid piece of gear you can trust when you travel that's appealing to me.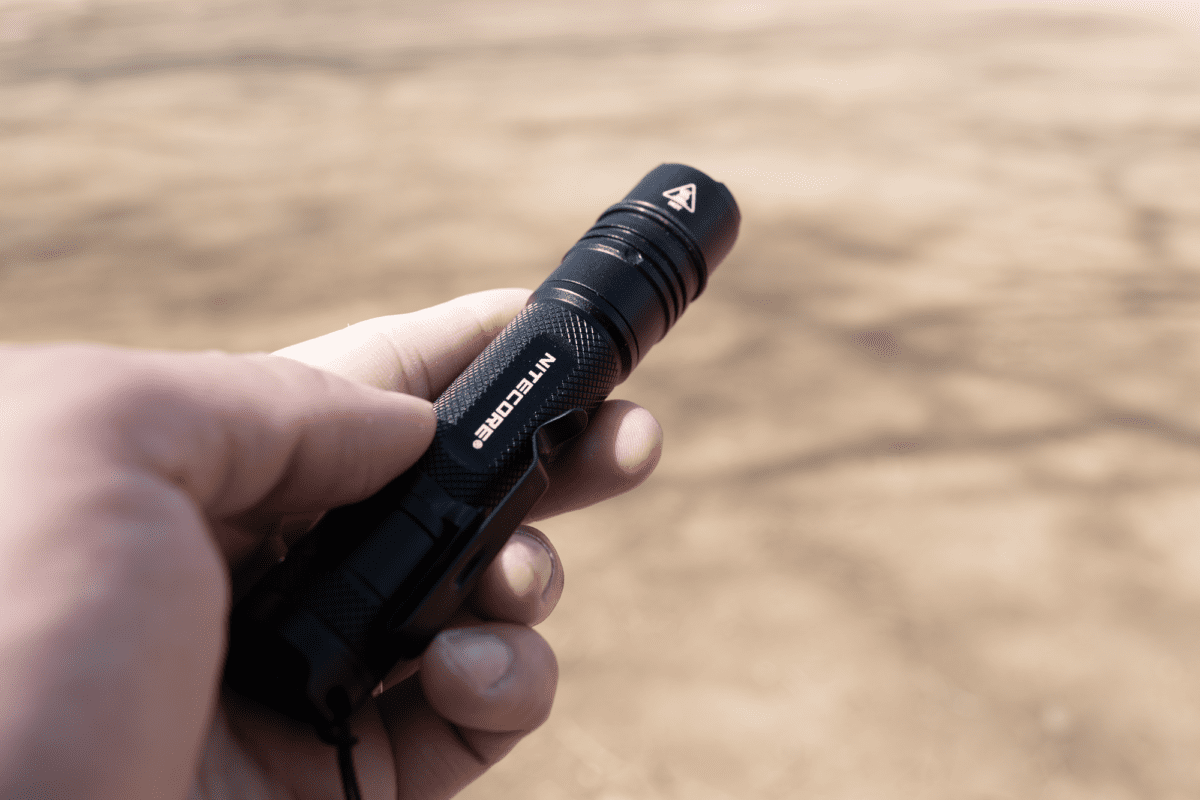 The MH11 is one of Nitecore's newest product, released in 2021. Naturally, it adheres to modern standards with USB-C charging one of the biggest draw for me. Since 2020, I've kept all my ports consistent to USB-C, eliminating the need to carry along all kinds of wire on the road. Being able to charge the MH11 with the same cable I use for every device is reason enough for me.
Style
While you can't compare it to something like the Nitecore TINI 2, the MH11 is relatively small and fits well in your hand.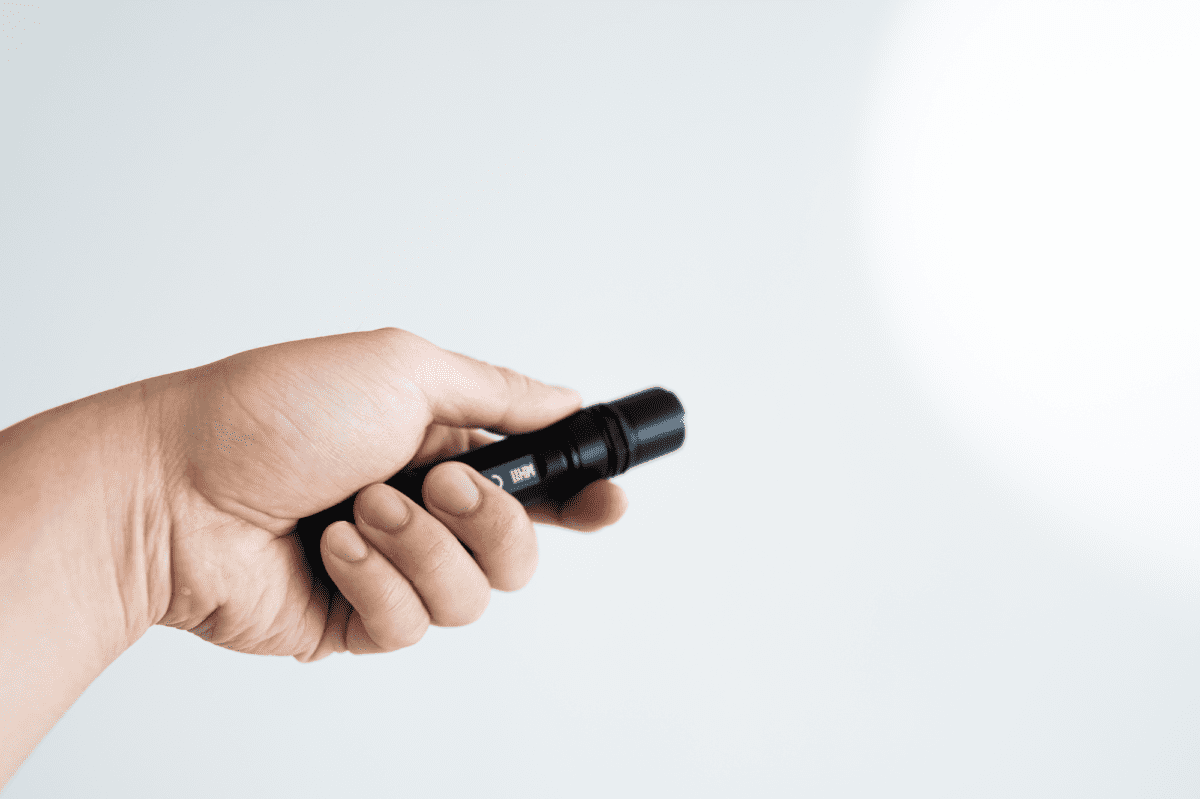 The overall design is simple but not simplistic. It looks sophisticated yet tough. Nitecore has decades of experience under their belt and the style has been refined over those years.
The metal body carries a diamond pattern knurling along the body for a better grip.
When it comes to branding, it has been milled flat on both sides where the logo and model has been laser-etched in white. There is a letter "N" embossed on the push button.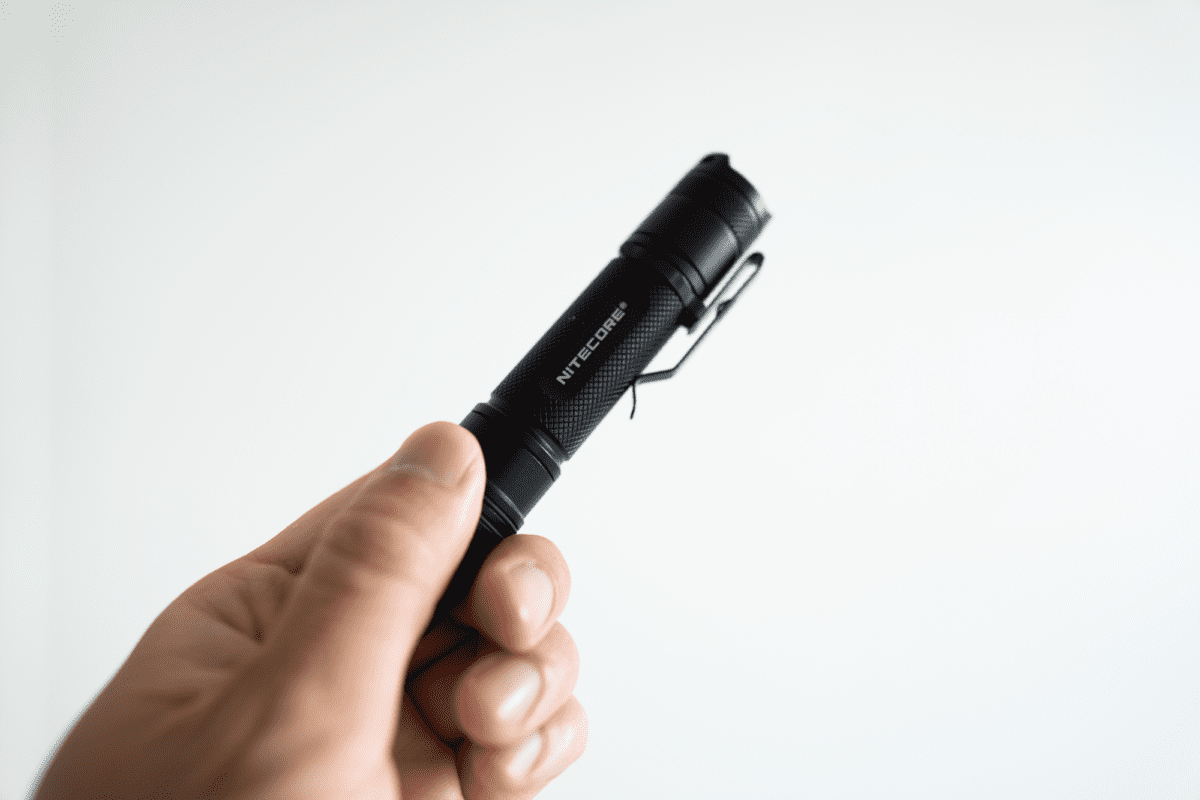 The entire body is an anodized aluminium. While most decorative anodizing will result in a glossy black, the MH11 is HAIII hard anodized which gives it a beautiful flat black look. The middle part carries a diamond pattern knurling along the body for a better grip. The same knurling is on the tail cap for easy unscrewing. The USB-C port is covered by a rubber cap.
The combination of textures, materials and grooves, gives the MH11 a distinctively tactical feel and a look that belongs on the belts of professionals like law enforcement or firefighting. At the same time, the material and the weight gives the MH11 a premium quality that is subtle, but not to be understated.
But no one likes ads, so I got rid of them. If my articles helped you, I ask for your support so I can continue to provide unbiased reviews and recommendations. Every cent donated through Patreon will go into improving the quality of this site.
Material & Technology
MH11's body is constructed from aluminum alloy with HAIII hard-anodized finish.
The body is made of an aluminum alloy with HAIII hard-anodized finish. HAIII or Hard Anodising Type III is a hard coat anodization which thickness of anodizing coat is two to four times that of a Type II anodization. The thickness of coat is typically about 13 to 150 μm (0.0005″ to 0.006″), compared to Type II's 1.8 μm to 25 μm (0.0003″ to 0.001″) thickness.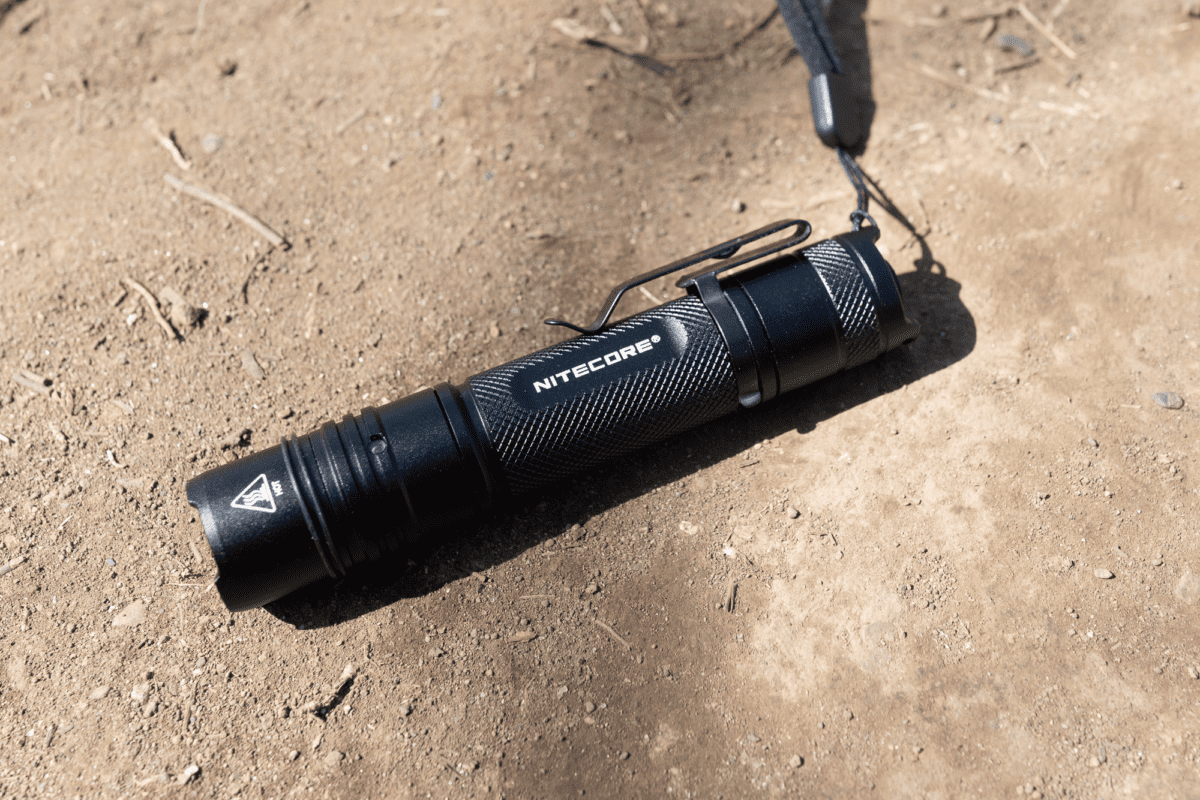 The reason why most HAIII coatings are almost always completely in black is because the pores in the anodized coats are much smaller compared to other anodization types, therefore making it hard for dyes to penetrate easily.
In return, the hard coats increases resistance to wear and corrosion. It also gives improved electrical and thermal insulation. These qualities of the finish makes it ideal for industries like aerospace, aviation, robotics, and military. Additionally, it has non-contaminating properties and can be sterilized, which makes it ideal for the medical industry as well.
IP68 Waterproof Rating
The construction is rated at a IP68 waterproof rating which is the highest rating available. An IP rating has two numbers with higher numbers signifying more protection.
The first number signifies the enclosure's protection against solid ingress such as dust, dirt and debris.
The second number signifies the enclosure's protection against the ingress of water.
The six and eight in an IP68 rating is the maximum of rating of their respective scale. A six stands for total protection against solid ingress while an eight stands for total protection against water ingress, up to and including complete submersion below one meter and for more than 30 minutes.
System
The MH11 uses the XP-L2 V6 LED, which manufactured by a US-based LED company, Cree. The reflector, the surface which surrounds the LED, is a smooth-type or an "SMO" reflector. This type of reflector allows for longer beam throws by creating a tighter, more precise beam.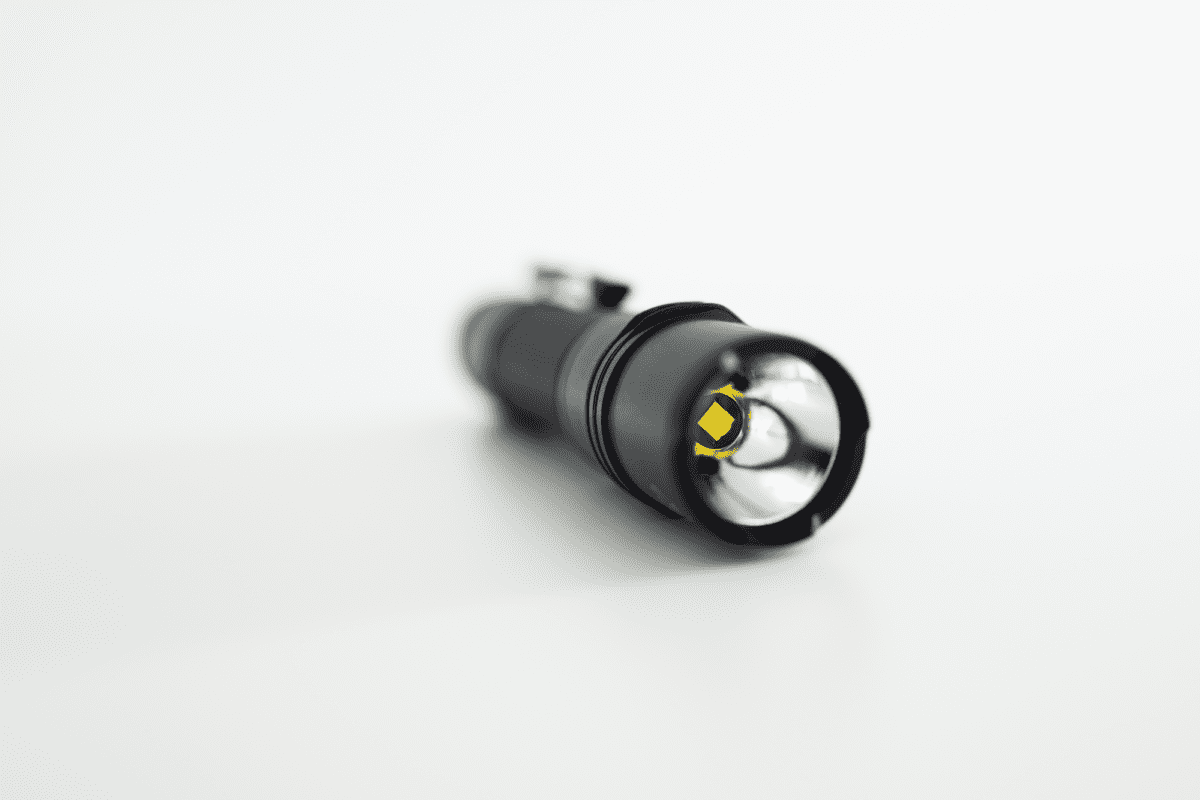 The alternative is an orange peel type or "OP" reflector which has a texture like an orange peel. This type of reflector will give a smoother beam at the expense of throw.
The lens comes with AR (anti-reflection) coating to maximize the amount of light that goes through the glass.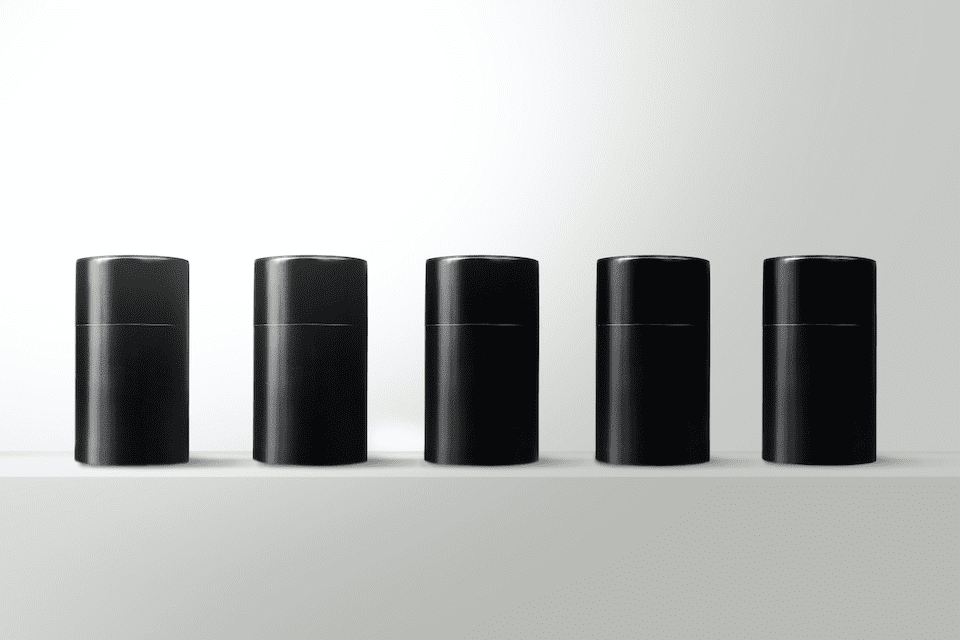 I found a 100 year old company that would create these heirloom quality canisters for me. They are handmade and will keep your tea leaves, coffee beans or anything that you need dry for years to come.
or read review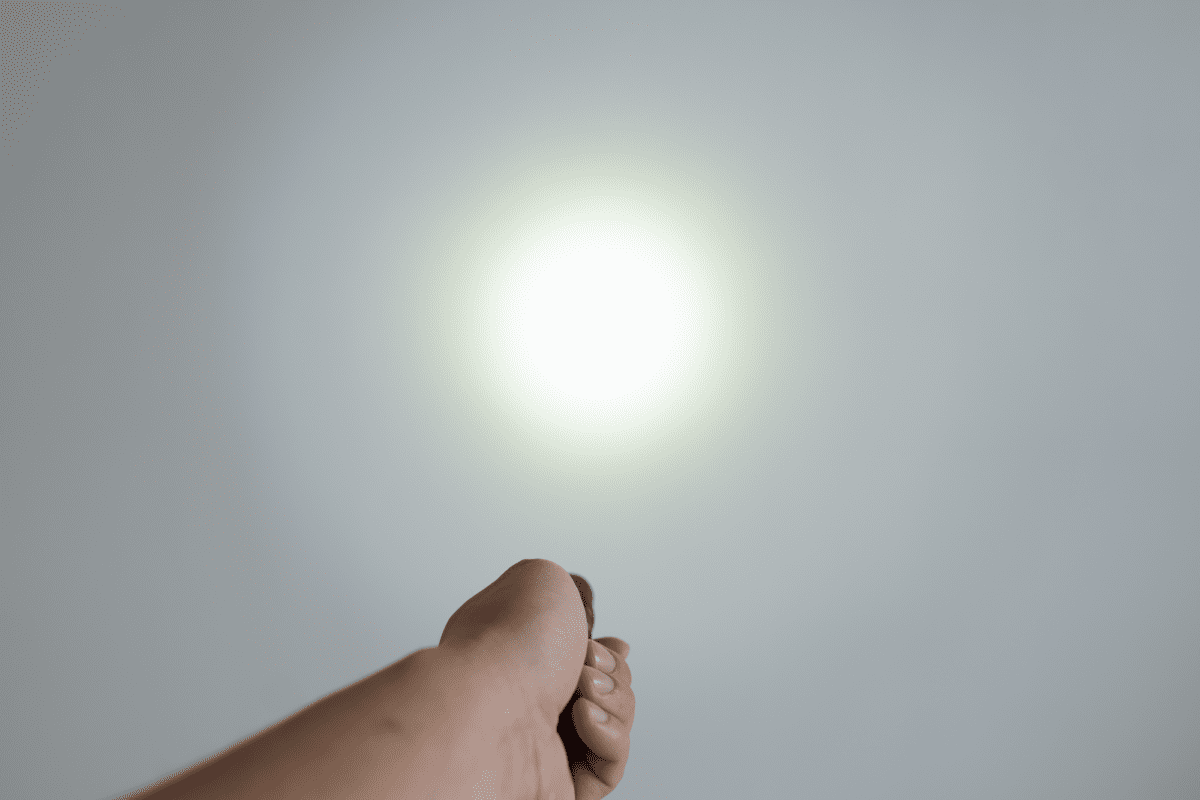 USB-C Rechargable
Being able to charge devices with USB-C is no longer a nice-to-have, but a requirement when introducing something into my gear arsenal. This is perhaps my favorite feature of the MH11.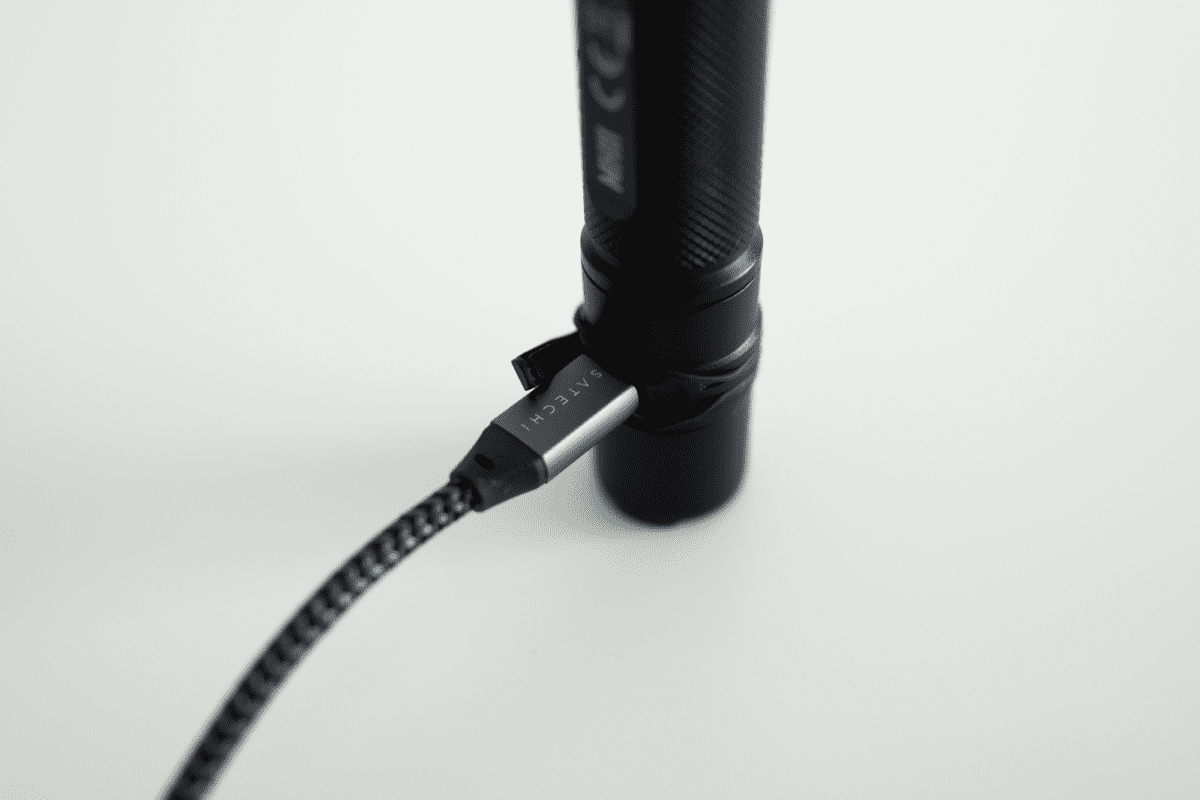 The MH11 comes with a 18650 battery (2600 mAh capacity) which you can recharge via the USB-C port. A full charge gives you up to 250 hours of battery life on low mode. You can also replace the 18650 battery to two CR123A batteries or RCR123 batteries, however you cannot charge these batteries through the in-built USB-C ports.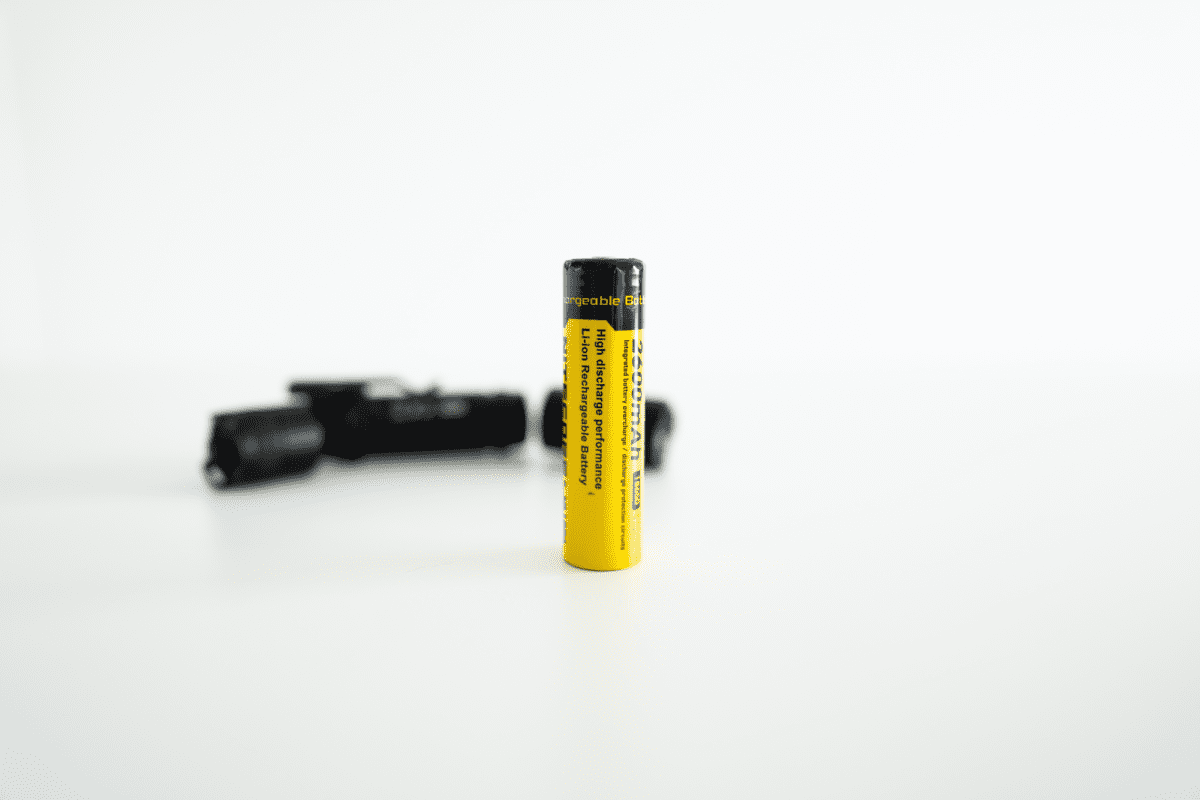 There is reverse polarity protection. Companies know that users are idiots and can't trust them to put batteries in the right way every time, so most products come with protection to prevent you from accidentally making a bomb. On the MH11, the "+" side has a plate that prevents the flat part of the battery, or negative terminal, from coming in contact. Therefore, only protected cells with a protruding "+" side can make contact and cells with flat "+" will not be compatible.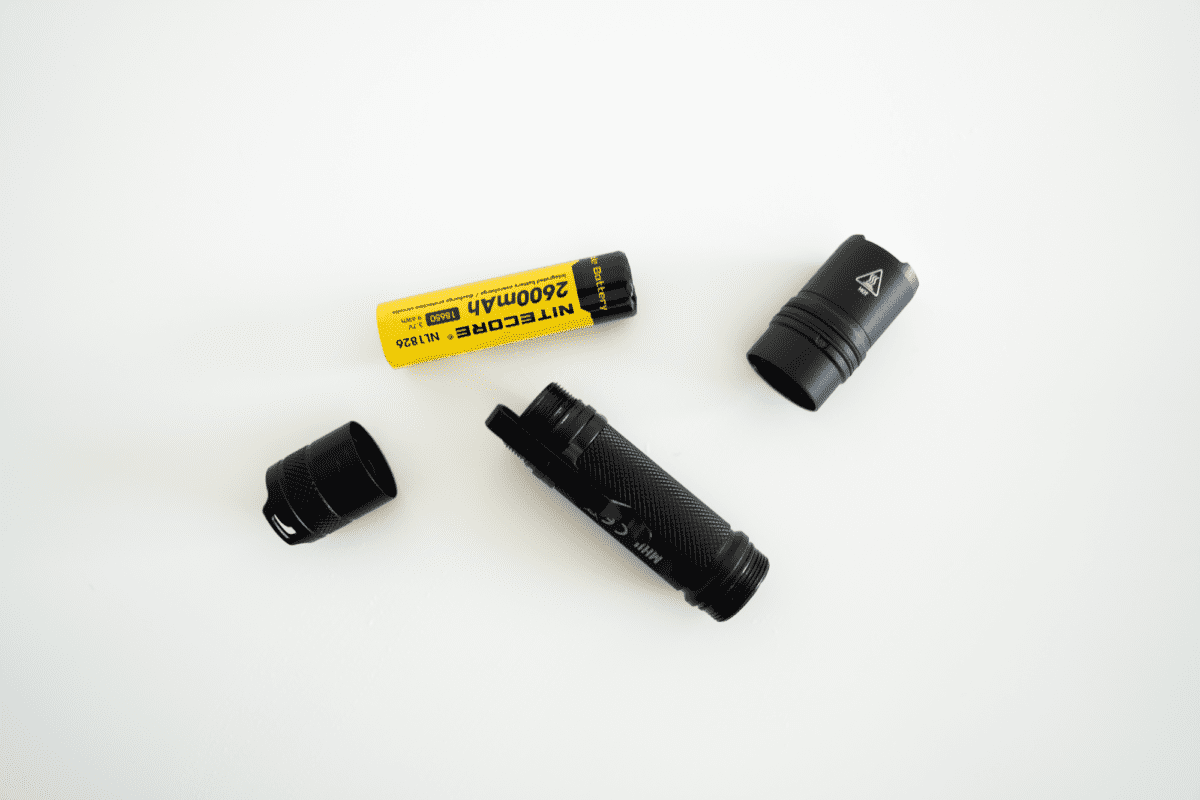 A USB-C cable is included but I was disappointed to find that it was a USB-C to USB-A instead of a USB-C to USB-C cable as I would have preferred. I guess my NOMAD Kelvar USB-C Cable would have to step up to the plate.
Usage
The operation of the MH11 is extremely simple. Hard press, with a satisfying click sound, the single button to turn it on or off.
Light Modes
Half-press it, just before you get the click sound, to cycle the mode between four levels of brightness in ascending order. The half-press can be tricky to get at the beginning but after a few tries, you'll get used to the tension required to do it. You can only change the mode while the light is on.
The four modes and the maximum usage time on a full charge are as follows:
Turbo 1000 lumen – 2 hr 15 min
High 230 lumen – 4 hr 15 min
Mid 50 lumen – 20 hr 45 min
Low 3 lumen – 250 hr
There is a memory function which means the MH11 will turn on at the last mode you turned it off at.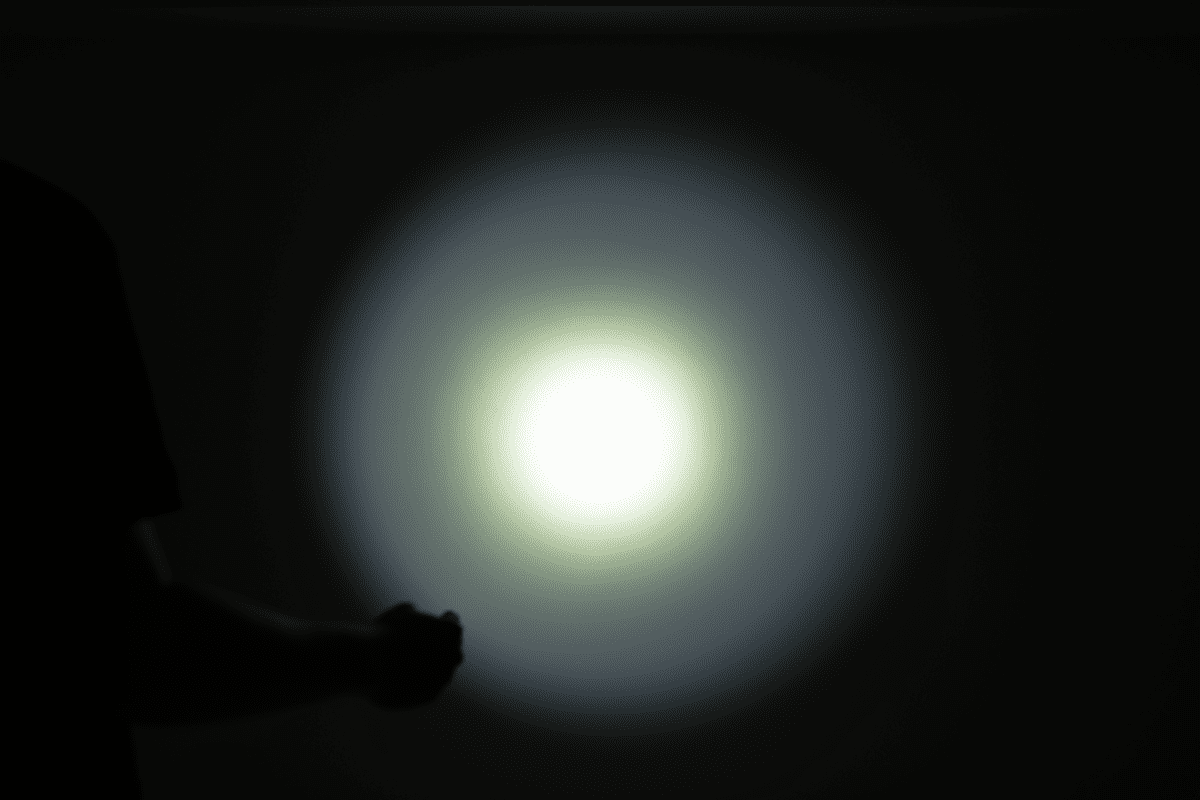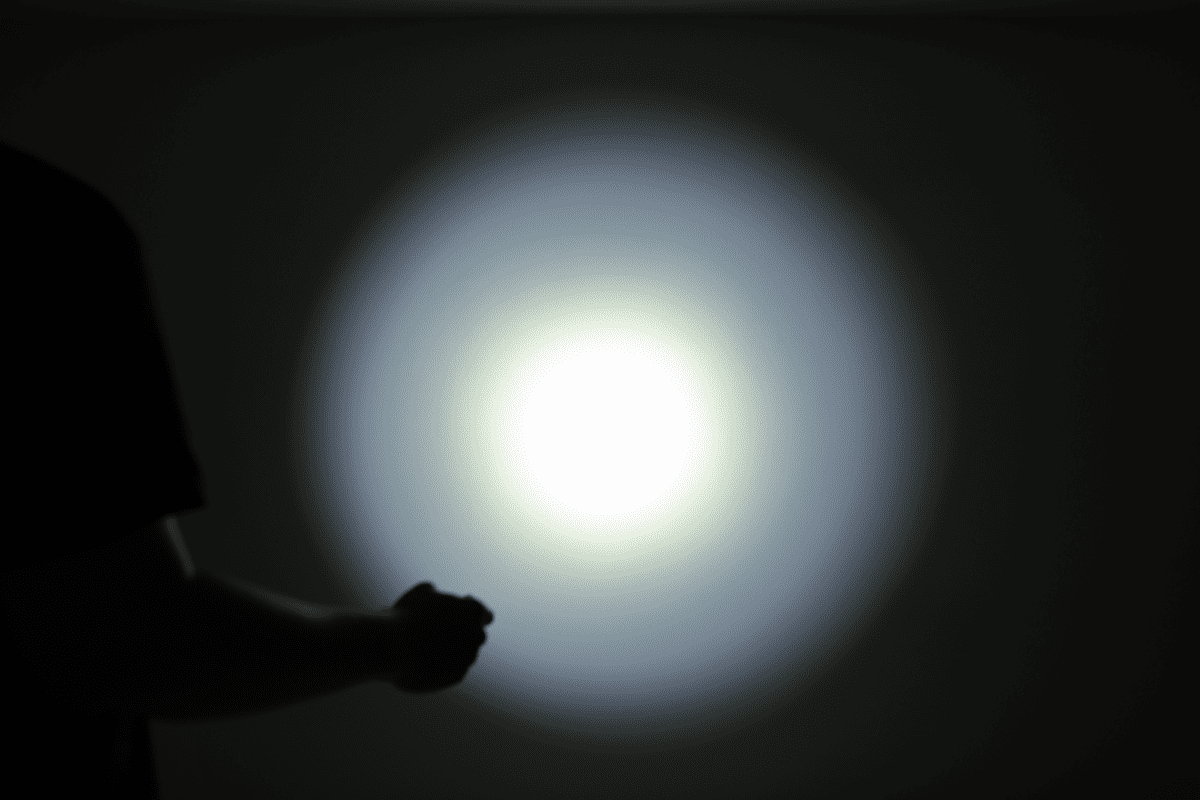 If you need a night light in a shared hostel, the low mode is sufficient to illuminate your surroundings so you don't have to feel around for your stuff in the dark. If needed, you can use the mid mode and it will still be a reasonable amount of light that you won't draw complaints from your room mates.
When you are looking for something in the dark, the high mode will give you sufficient light to search with ease. The turbo mode is where things really get to the next level. At four times the amount of lumens of the next lower mode, this light is blinding. If you cast it on a nearby surface, the light literally hurts your eyes. This mode is suitable for search and rescue where you need to illuminate a longer distance or wider area.
If you like, Nitecore also offers a range of accessories to augment the beam, such as different colors, a diffuser lets you use it as a nightlight or a red beam for traffic signaling.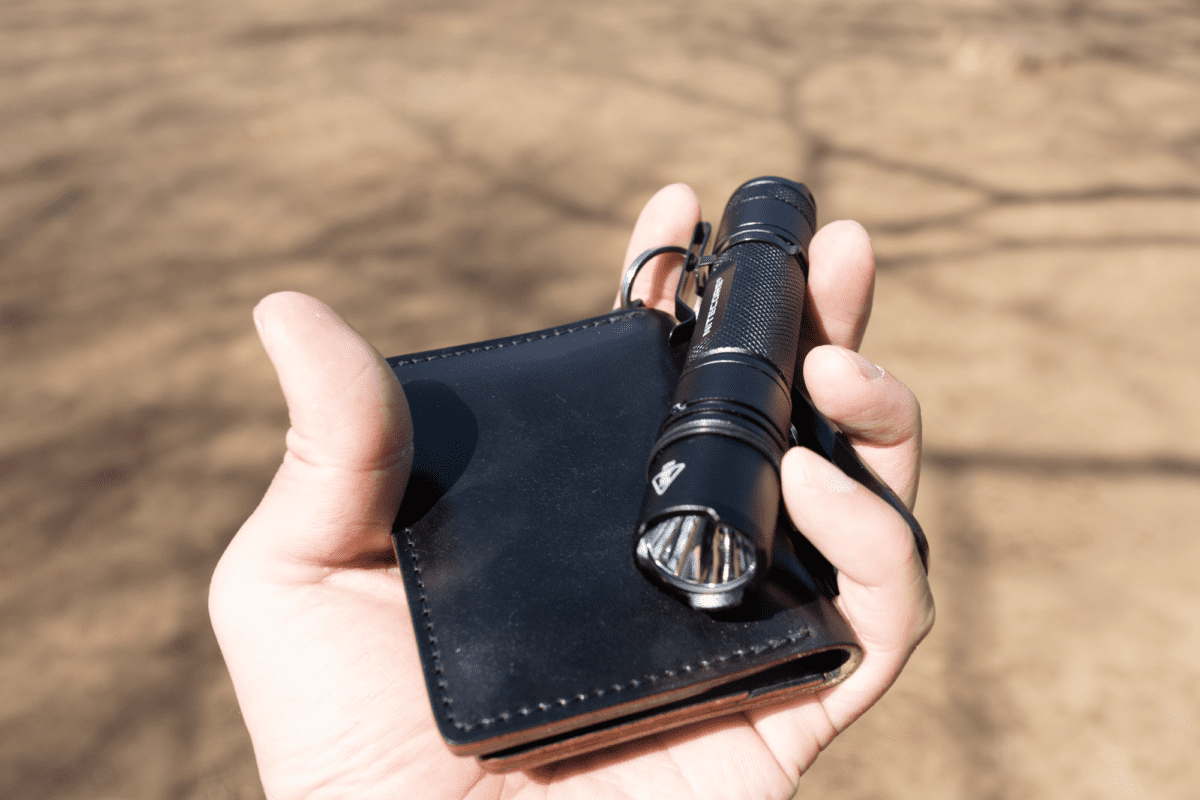 There is also a lack of a flashing mode. This, in addition to the simple one-button operation, makes the MH11 suitable for new users looking for their first big-boy flashlight.
Battery Indicator
There is a battery indicator on the opposite side of the USB-C port that tells you when you should charge your battery. There are a few kinds of indications, which only activates when your flashlight is on or being charged
Blue light flashing slowly – During charging
Blue light constantly on – Charge completed
Blue light flashing every 2 seconds – 50% or less charge remaining
Blue light flashing rapidly – charge close to being depleted
Note that you cannot turn on the flashlight and charge at the same time. Connecting a power source while it is on will turn off the light, and subsequently disconnecting it will turn it back on.
Keeping in mind that the MH11 is designed to be as simple as possible, the battery indicator feature is nominal but enough for most.
Accessories
Apart from the main body, the package comes with a lanyard, clip and holster.
The holster just seemed too tactical for a casual like me, and the lanyard seems unnecessary since I don't use it for prolonged periods. Additionally, if you attach the lanyard onto the holes on the tail side, you lose stability if you try to stand it on the tail. Even without the lanyard attached, the switch protrudes slightly beyond holes on the tail, causing to the wobble when placed down.
The clip doesn't detract from the stealthy look and offers extra security by attaching it onto your pockets, making it the only accessory I use.
Conclusion
The MH11 is lightweight, well-constructed with a beautiful finish. The UI is extremely user friendly. The price is also very reasonable for the amount of power it gives. All of these factors makes the MH11 great for new users or those who just wants to keep things simple, especially for those who want it for their EDC.
Additional Images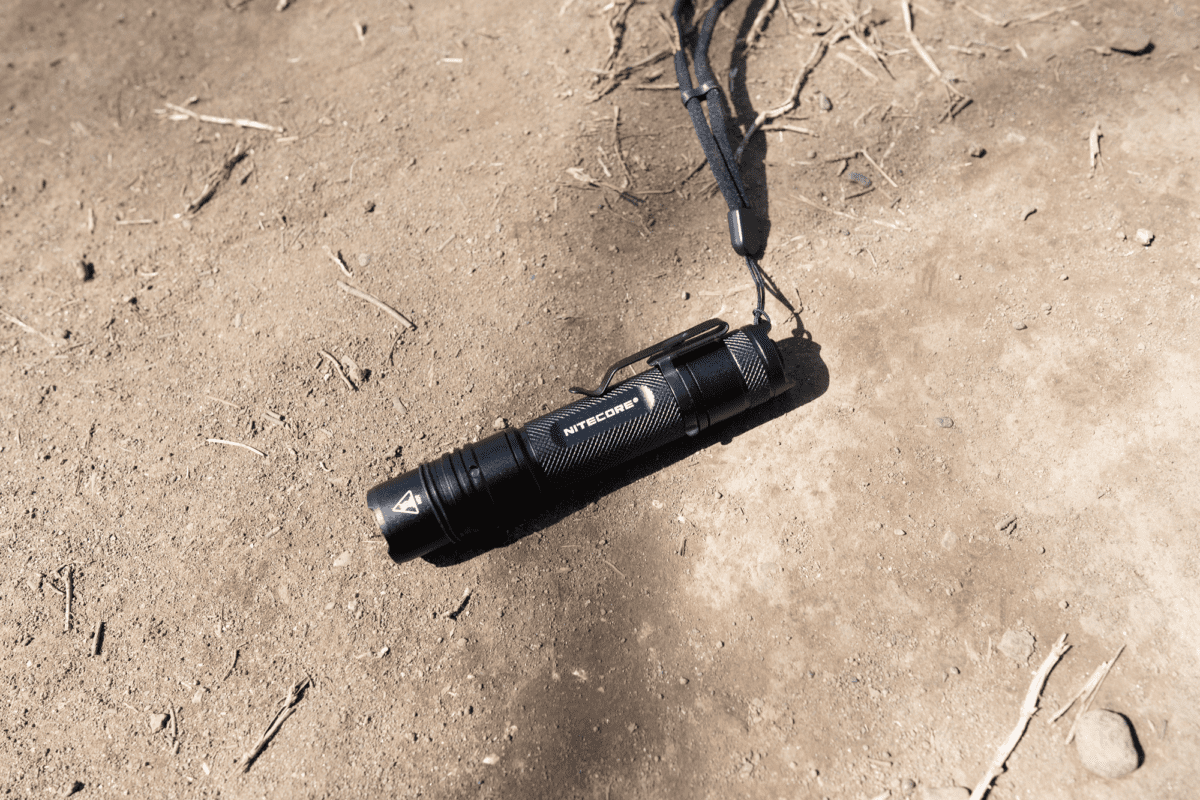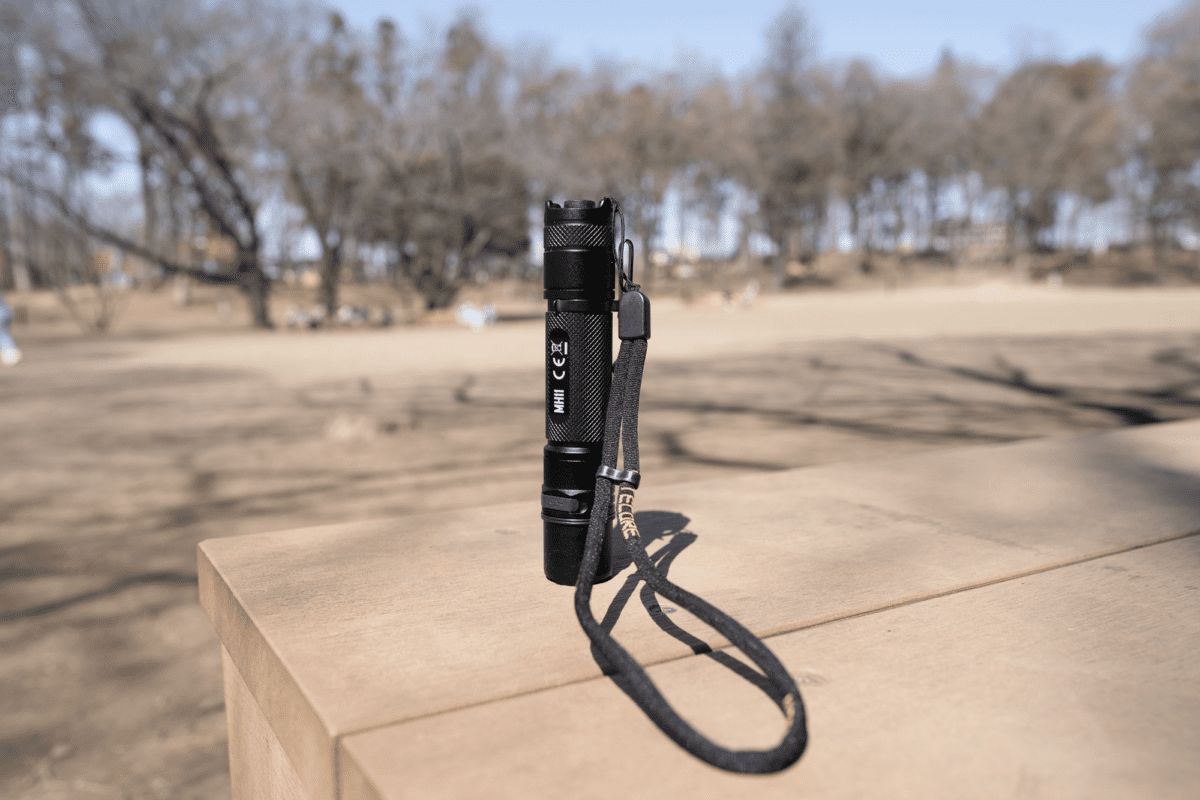 Like this review? See all of my in-depth reviews.
Also, consider supporting me by being a Patreon. Every cent given will go back into improving the content of this website.
Tagged flashlight nitecore review