This website is made possible by readers. I may earn a small commission when you buy through the links in this article at no extra cost to you. Learn more.
I love me a good minimalist passport holder, since I'm a minimalist. Minimal minimalist minimizing with minimalism. Alright, I'll stop. But the BORDERLESS passport and notebook holder can be described with little else except the M word.
Details
Price $49 on urbancred.com
Get 10% off your entire order with the code ALEXKWA10.
Dimensions (closed) 5.51 x 3.85 x 0.28 inches / 140 x 98 x 7.0mm
Dimensions (open) 5.51 x 7.95 x 0.09 inches / 140 x 202 x 2.2mm
Weight 1.4oz / 40g
Material TPU coated polyester
Overview
WAYFINDER is a relatively unheard of brand based in Portland, Oregon. It's founded by Hrag Nassanian, a former NIKE designer with over 20 years of design and design direction experience focused on bags and accessories. And he decided that he would make something that is true to himself.
As a designer myself, I can totally relate to wanting to create something true to yourself as a designer. This is also the reason why I started this website, as a platform to be as true to myself as I can.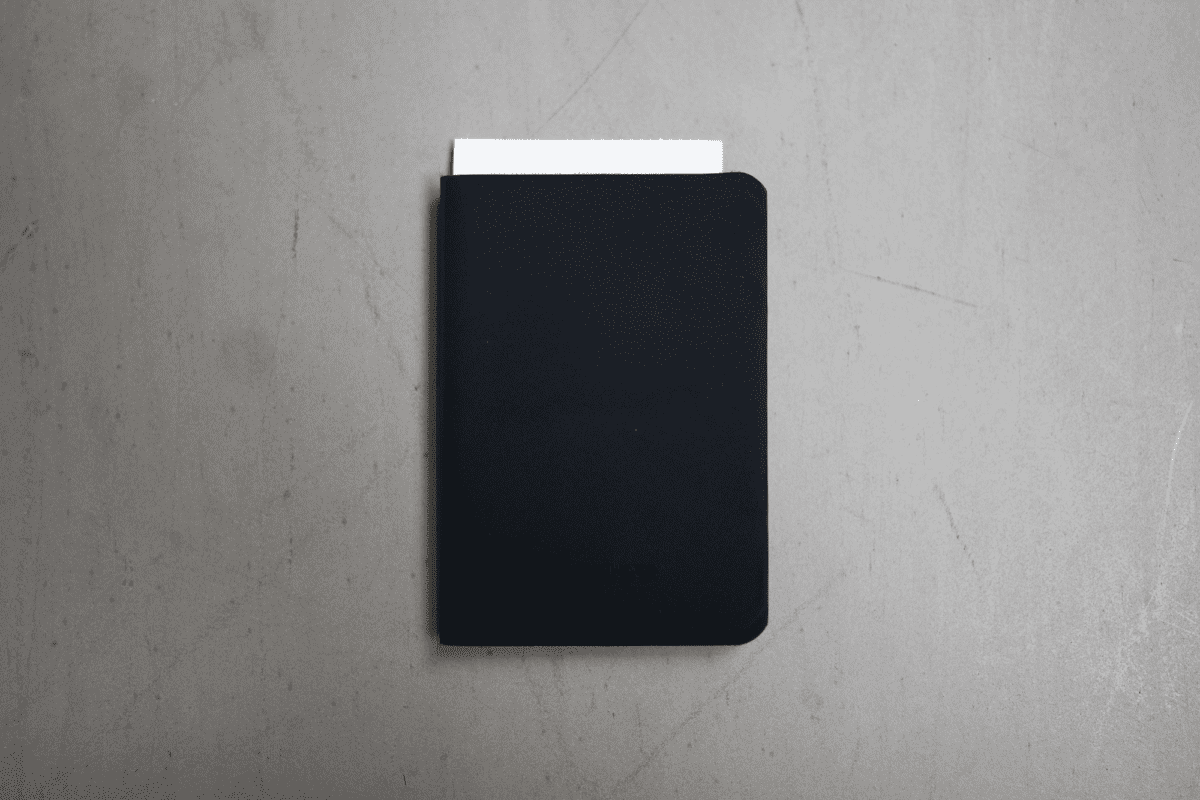 WAYFINDER is a brand that focuses on minimal performance built accessories for those who live their lives in motion. My ears perked as soon as I hear the word "minimal". Let's face it, every new brand is trying to be the next brand "for minimalists".
If you haven't already, do read my review on the DAYBREAKER bifold wallet, which carries many of the same materials and design sensibilities as the passport holder.
Style
Like the wallet, the passport holder (I don't use notebooks so I'll be referring to this as a passport holder from now on) is ultra-minimal looking.
On first impressions, it's hard to make out what material it is. But, it's matte and black and that's the only color available. As someone who only wears black, I've got no complaints.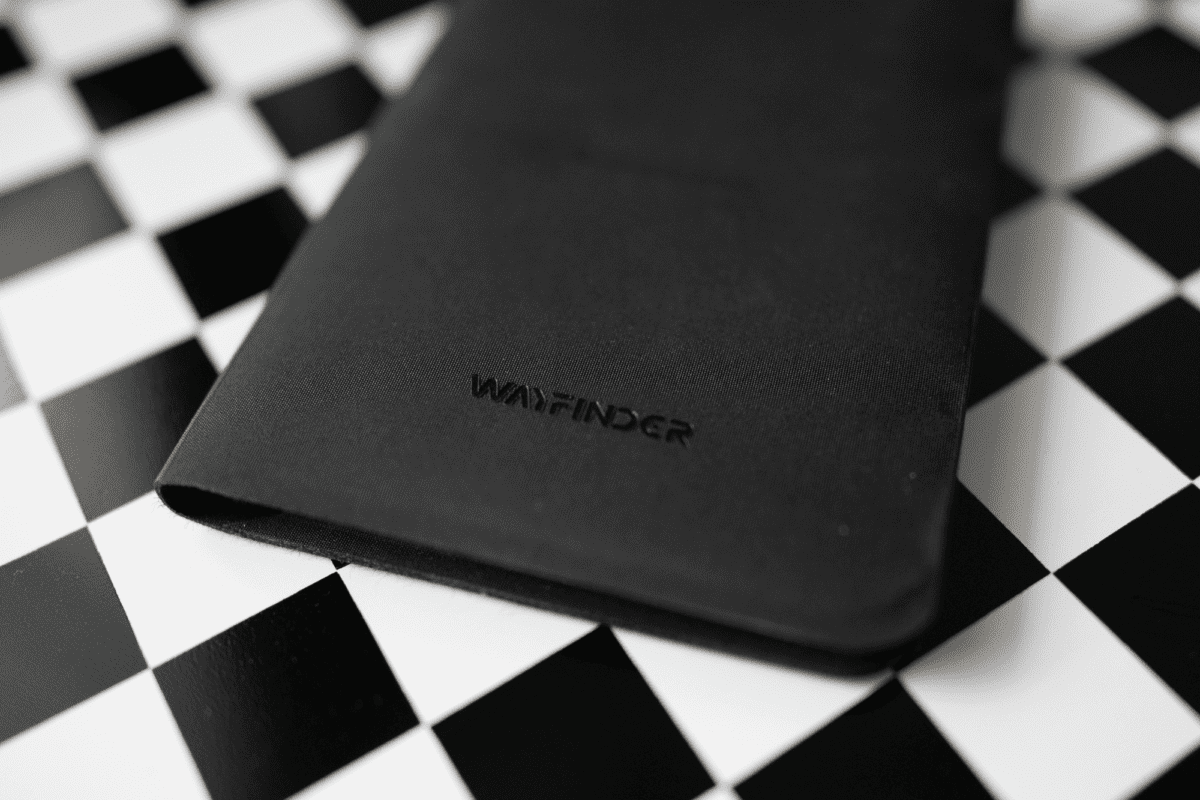 There is a singular WAYFINDER logo on the front of the passport holder. It's some kind of spot UV print, so the sheen causes it to stand out on matte surface. This is probably as minimal as you can get if you want branding. Although, I felt a step further could be taken by putting the logo on the insides or removing altogether, like what Outlier does.
The size of the holder is slightly larger than the size of a passport, and has rounded corners on the outer two corners, probably for more comfortable grabbing.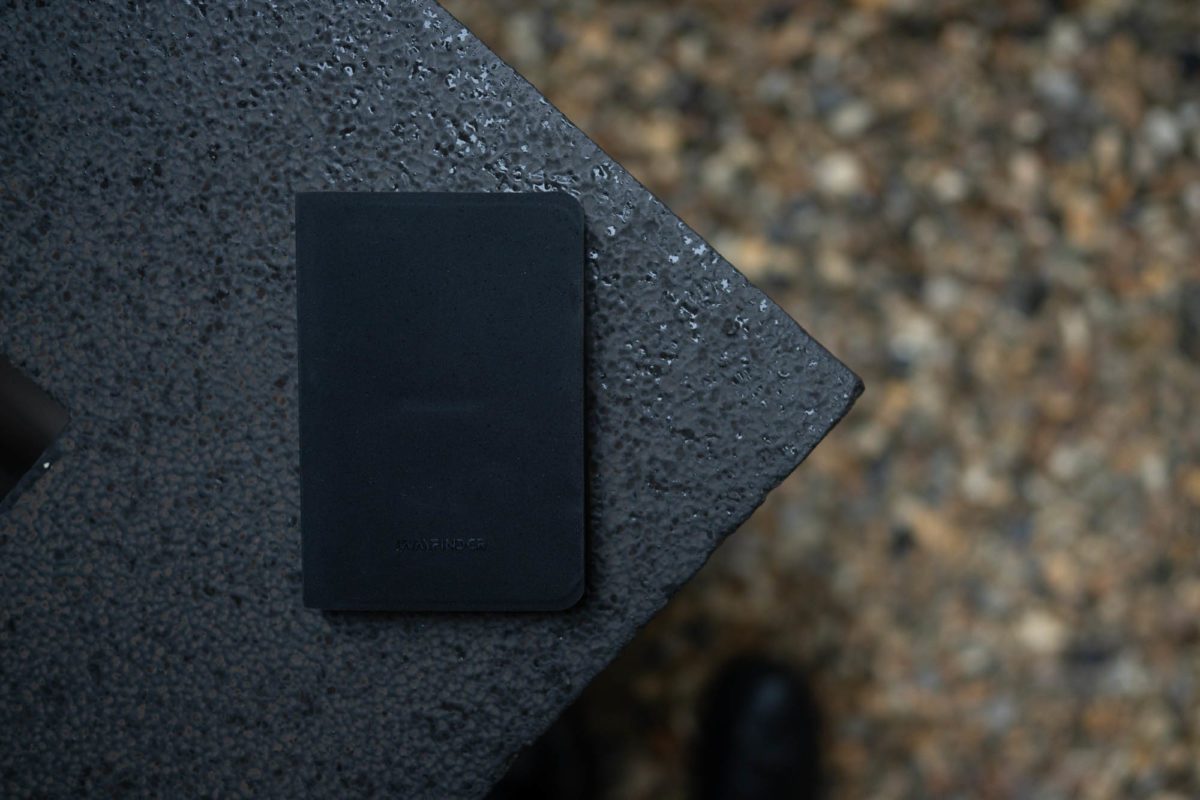 Overall, the passport holder is as simple as it can get, and there's so little that can go wrong when it comes to the style of it.
But no one likes ads, so I got rid of them. If my articles helped you, I ask for your support so I can continue to provide unbiased reviews and recommendations. Every cent donated through Patreon will go into improving the quality of this site.
Materials
The passport holder, like the wallet, uses a TPU coated (vegan and PVC free) polyester. The material is hydrophobic, meaning that it repels water. It resists stretching over time and can be machine wash.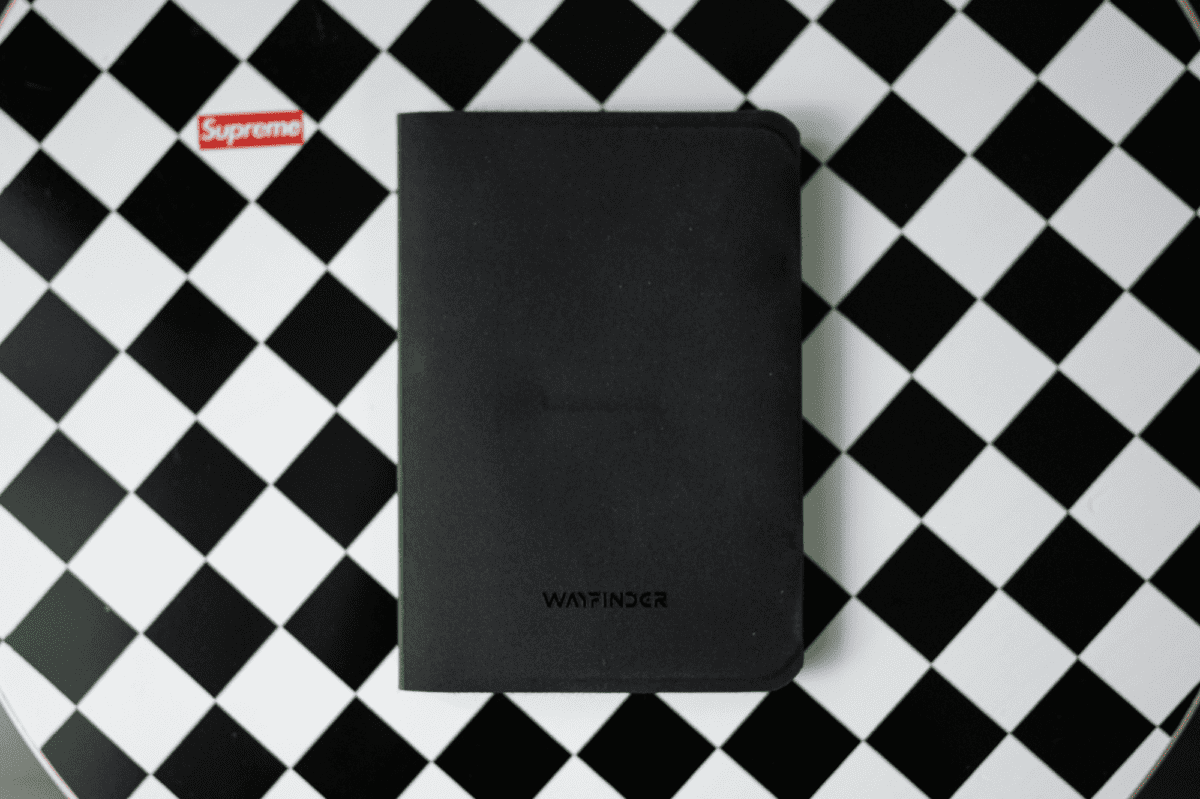 To really bring across the minimalistic aesthetic, there is 100% no sewing involved. With wallets that are sewn together, a lack of workmanship can easily be seen by uneven threading. Not with the DAYBREAKER wallet. All of the seams are fully bonded with an RF-welded construction for a minimal and refined aesthetics.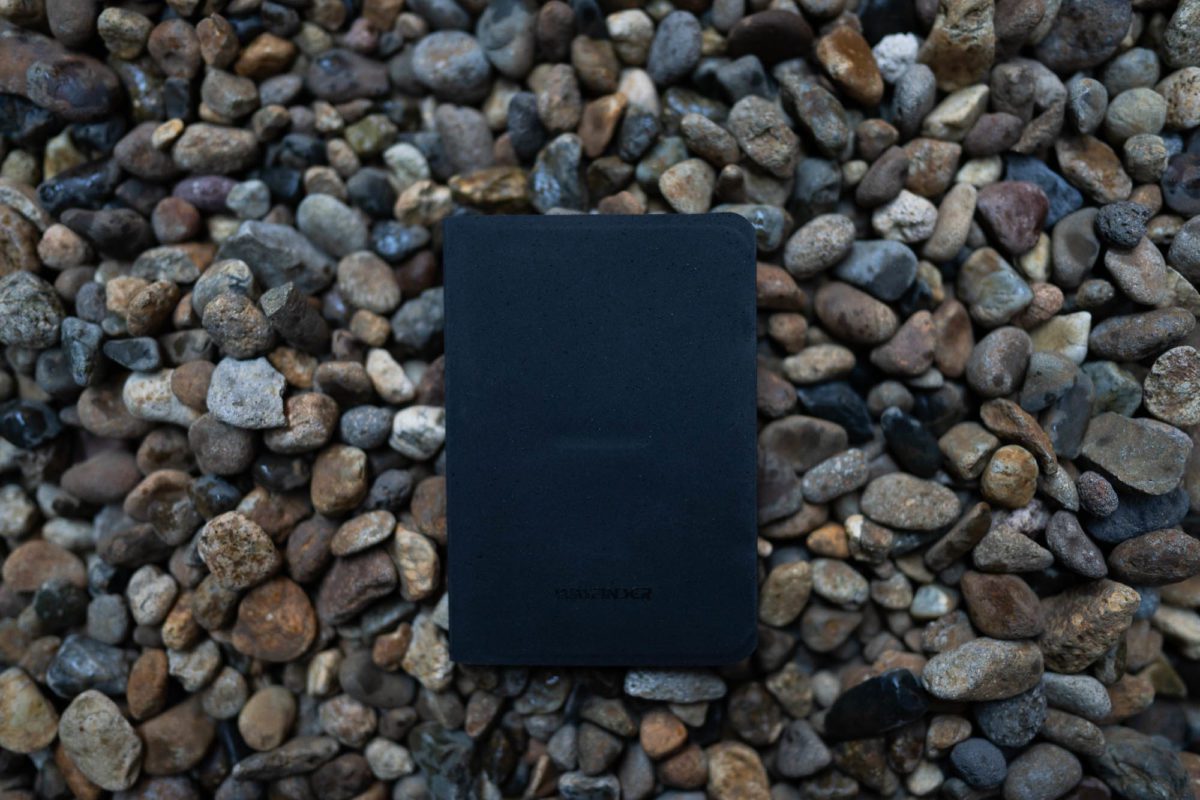 The material feels smooth with a slight texture to the touch. The material itself doesn't really feel especially premium, but the way it all comes together is what really adds to the refined feel.
The material is a pretty unique one, and together with the craftsmanship, makes this passport holder feel special compared to run-of-the-mill passport holders you see.
Usage
Because the passport holder is so simple, it's intuitive for anyone to know immediately how to use it.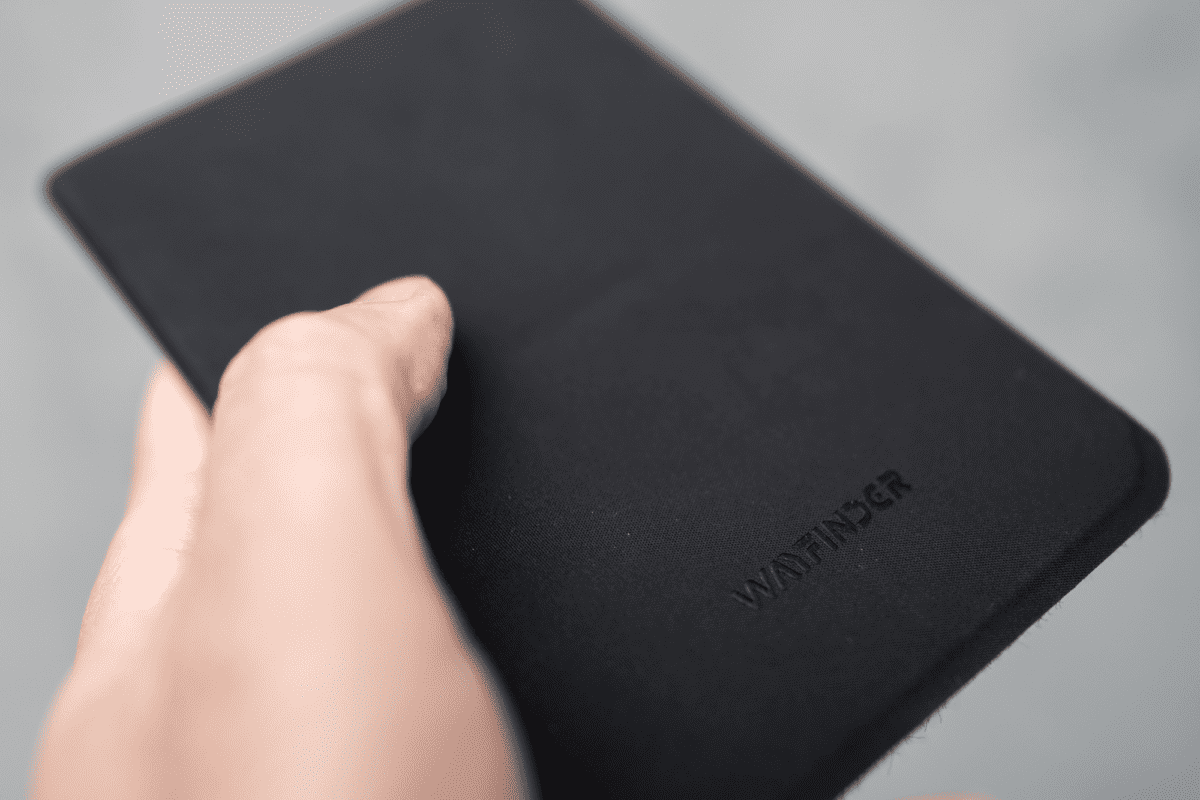 The material, however, makes it a little hard to slide in your cards or passport into the slot. The fact that the fit of the slot is just right, doesn't make it any easier. This might be a problem when you are trying to take out your relevant cards in front of the impatient immigration person.
In one of the two slots, I put my Priority Pass card. When I get a local SIM card, the person would tape your original SIM card onto the card that the new SIM card was taken out of and pass it to you. I would put that card in the other slot.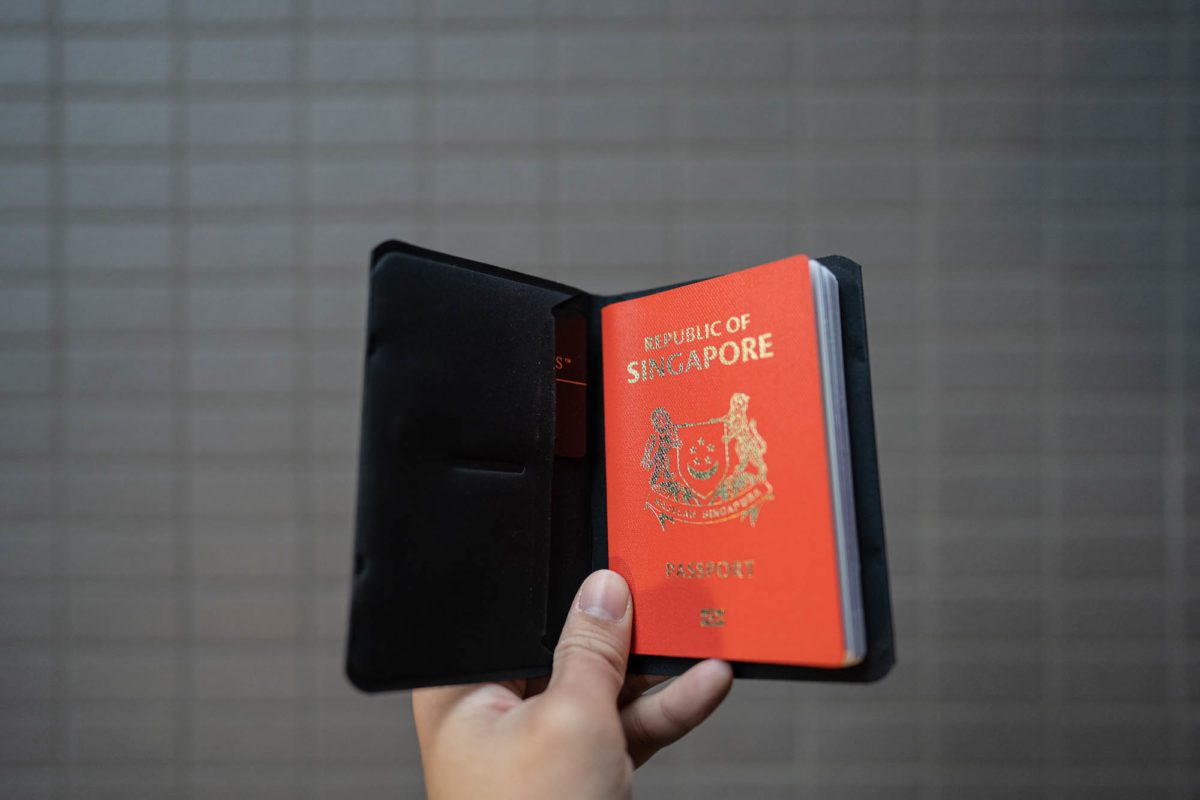 The design of the holder have be impressed each time I look at it, but I did notice that scuffs gather on it pretty easily. It has quite a rough texture that collects dirt between the weaves.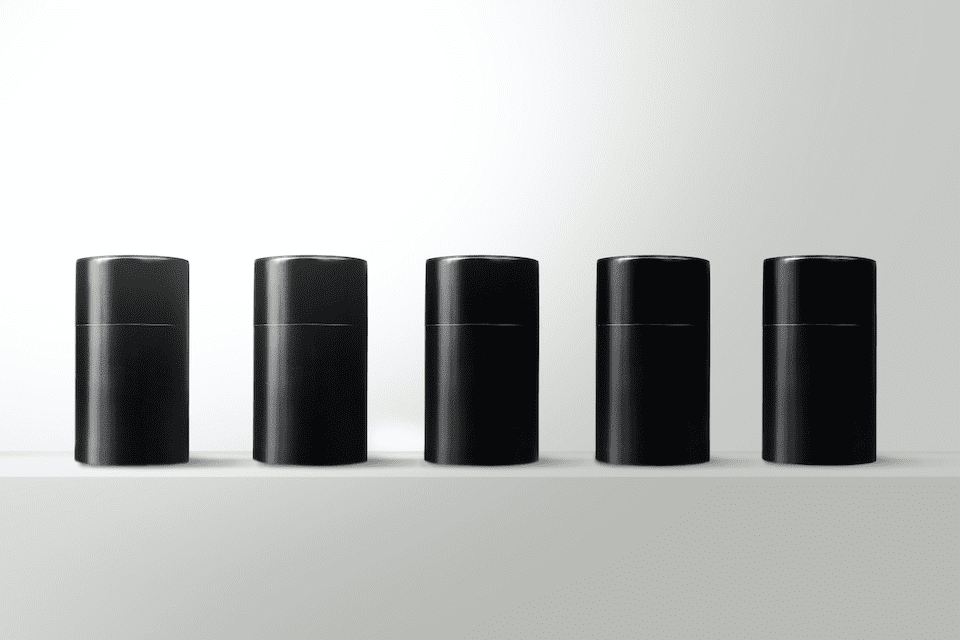 I found a 100 year old company that would create these heirloom quality canisters for me. They are handmade and will keep your tea leaves, coffee beans or anything that you need dry for years to come.
or read review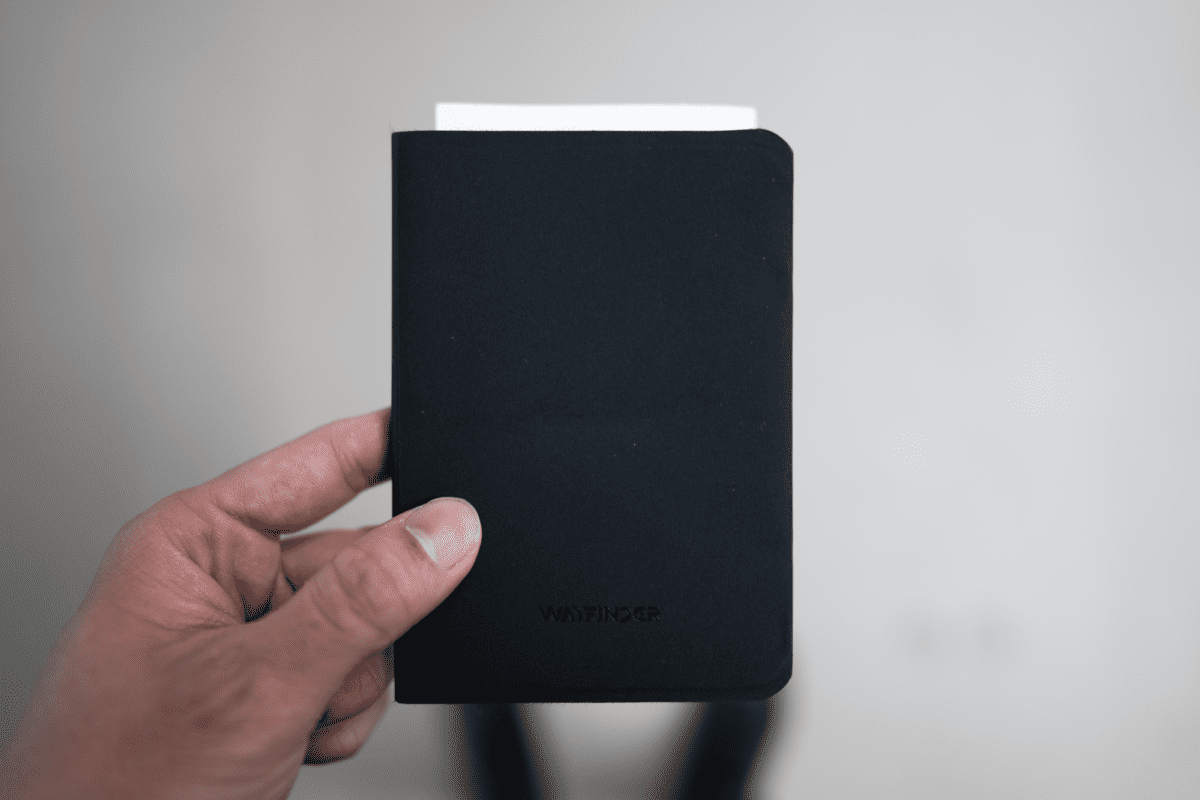 One thing I thought was a waste, was that there wasn't any natural slot to put in your boarding pass. It wouldn't fit into the main slot on the right nor the card slots even with folded down. I had no choice but just put it in between the pages of my passport.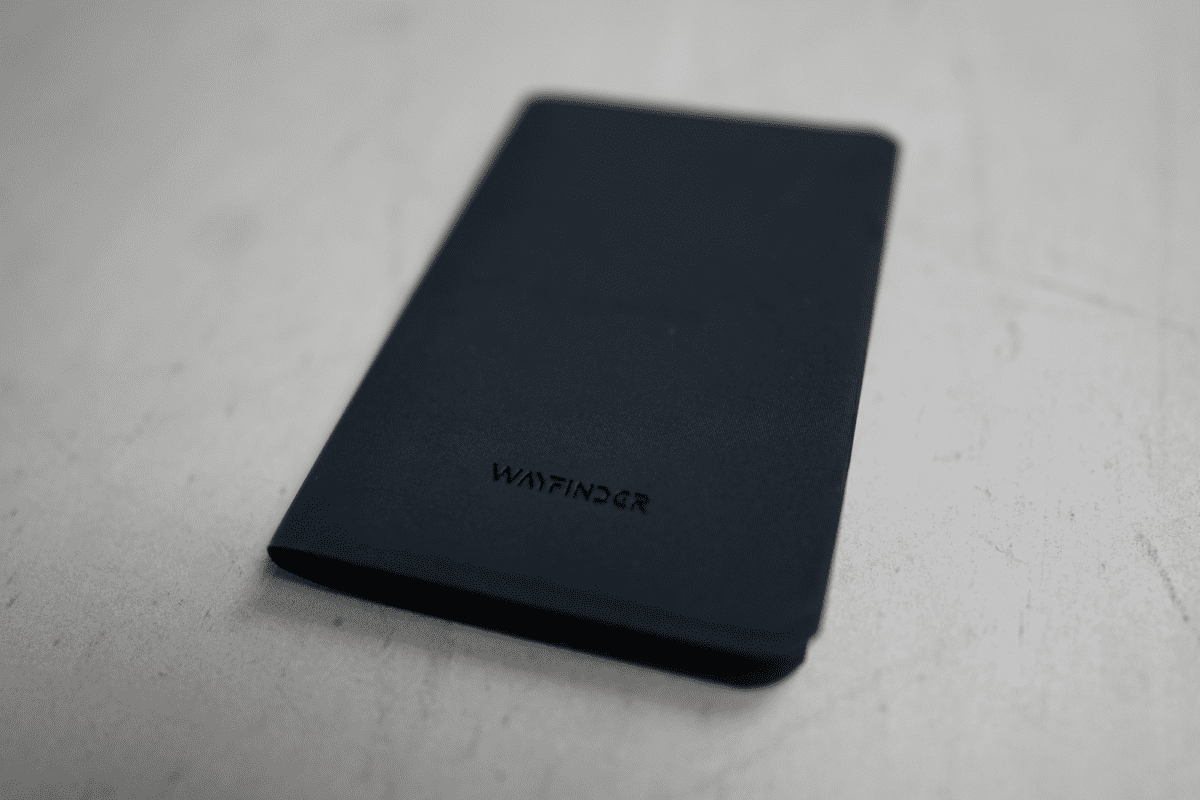 Conclusion
This is a beautiful passport holder. It's so simple, there is little that can really go wrong. I see it as something that I can use for a long, long time.


Tagged passport holder wayfinder