This website is made possible by readers. I may earn a small commission when you buy through the links in this article at no extra cost to you. Learn more.
Details
Price $95.99 on amazon.com
Size 3.05 x 1.24 x 2.89 in / 7.75 x 3.15 x 7.34 cm
Weight 10.2 oz / 289 g (measured 262 g for the UK version)
Overview
This is it. The one power adapter to rule them all. A whopping 140W power adapter that will keep all your devices charged at full speed.
For years, the power adapter market has been dominated by Chinese companies, particularly in Asian markets. In the past, products made in China were often associated with low quality, but that perception has changed. Even renowned brands like Apple now primarily manufacture their products in China. Nitecore, a brand I frequently review and highly respect, serves as another excellent example.
Spending a lot of time in my home country in Singapore, I can say that Chinese companies have a strong hold over the Asian power adapter market, with brands like Baseus and Ugreen edging out established name like Anker with lower costs for the same functionality.
VOLTME belongs to the same league of cutting-edge, well-designed power adapters.
However, as a digital nomad who has used numerous power adapters, I know that perfection is elusive, and the VOLTME Revo is no exception.
Is this the power adapter for you? I break down the good and the bad, and even the ugly.
In this review, I would be looking at the black version of the VOLTME Revo with UK plug, since I had planned to use it in Singapore.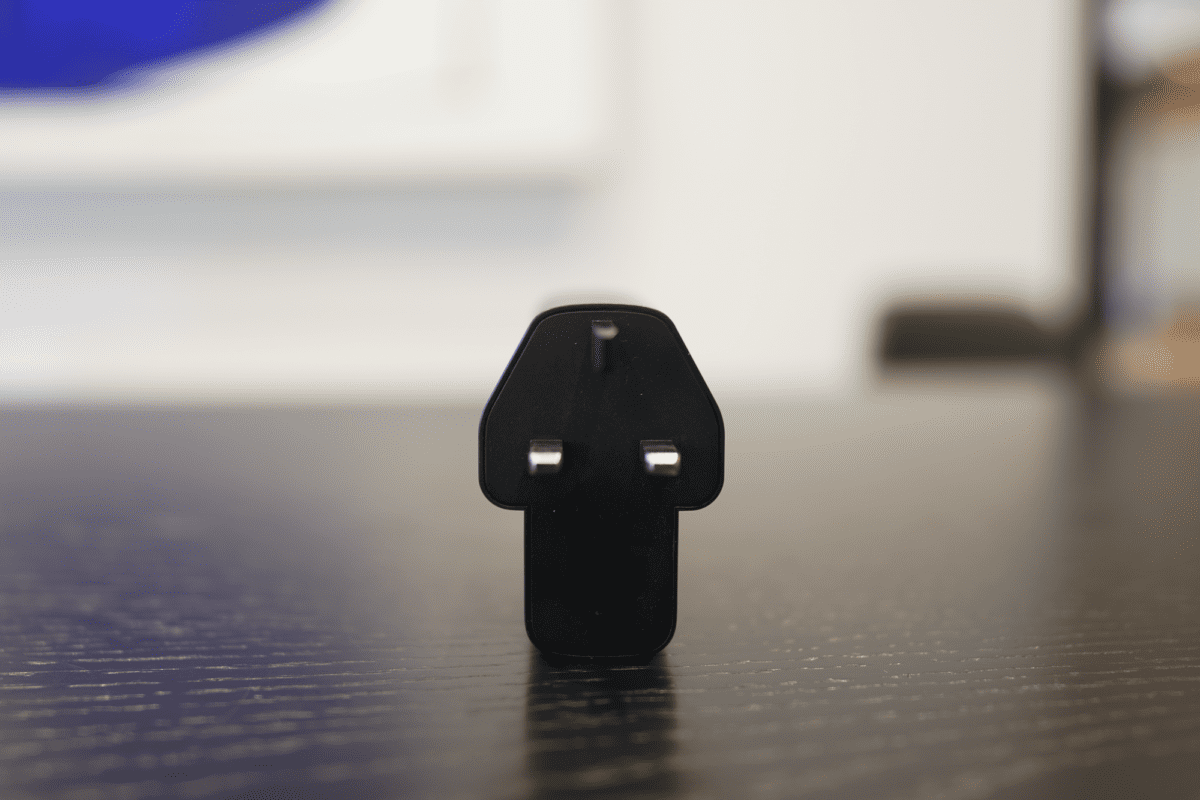 Style
When it comes to the top power adapters in the market, you'll notice a lack of extravagant designs. Instead, the design has largely settled into a standardized template.
For instance, power adapters in the 20W-30W range, such as the NOMAD 30W Power Adapter, often take the form of cubes. For higher power outputs ranging from 45W to 60W, cuboid shapes are commonly seen.
As you move up to 140W and beyond, the cuboid design tends to become taller while maintaining its overall shape.
But no one likes ads, so I got rid of them. If my articles helped you, I ask for your support so I can continue to provide unbiased reviews and recommendations. Every cent donated through Patreon will go into improving the quality of this site.
Size-wise, VOLTME claims to be 20% smaller than the Apple 140W Power Adapter. But of course, most modern 140W power adapters are able to achieve this size. So unless you are deciding between the VOLTME Revo and an Apple power adapter, that claim doesn't mean much.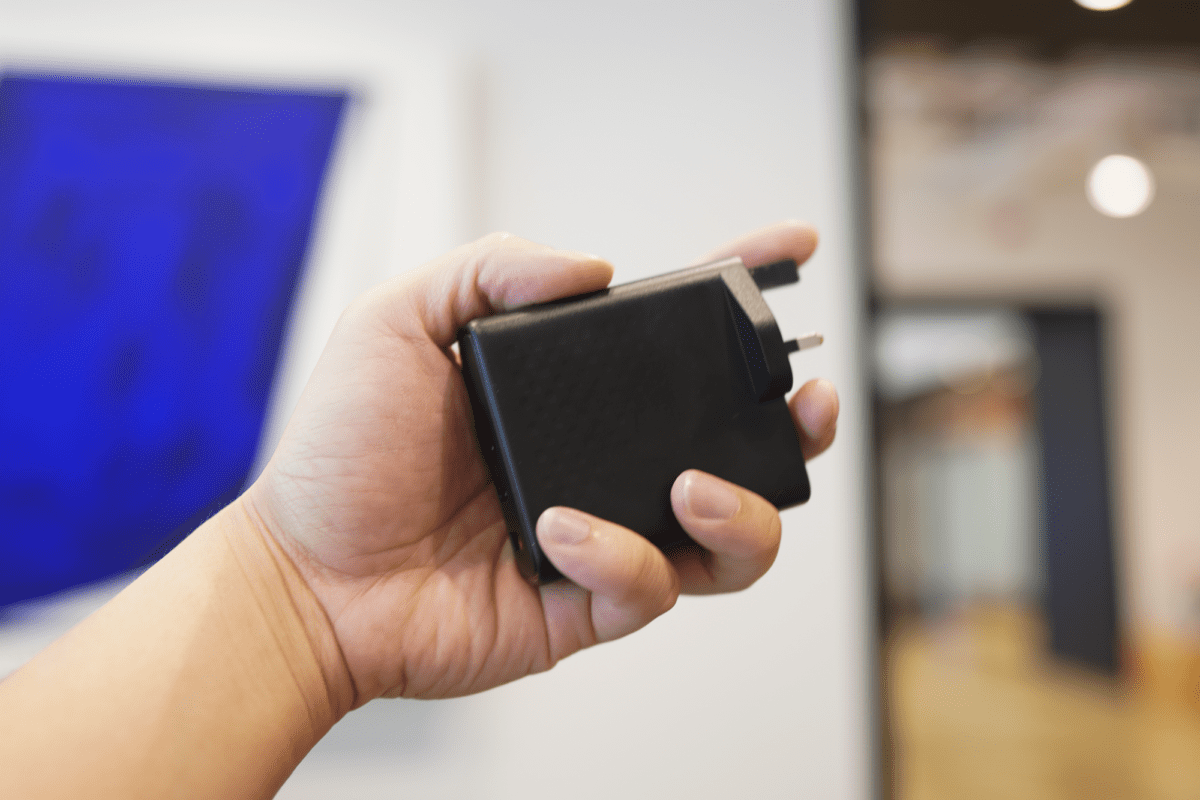 Take a look at the Apple 140W Power Adapter or the Anker 717, both 140W, and you will see the resemblance in shape. The VOLTME Revo is no different, adopting the same shape.
The corners of the VOLTME Revo are noticeably rounder, which makes it look a little more organic and soothing. However, the black colorway makes it look sleek, which I thought was conflicting.
The ports inside the Revo power adapter are colored in the brand's distinctive orange shade. While this choice makes the ports more visible in dimly lit rooms, I personally didn't find it necessary.
In fact, based on the photos available on their website, this detail seems particularly unappealing on the white version of the adapter.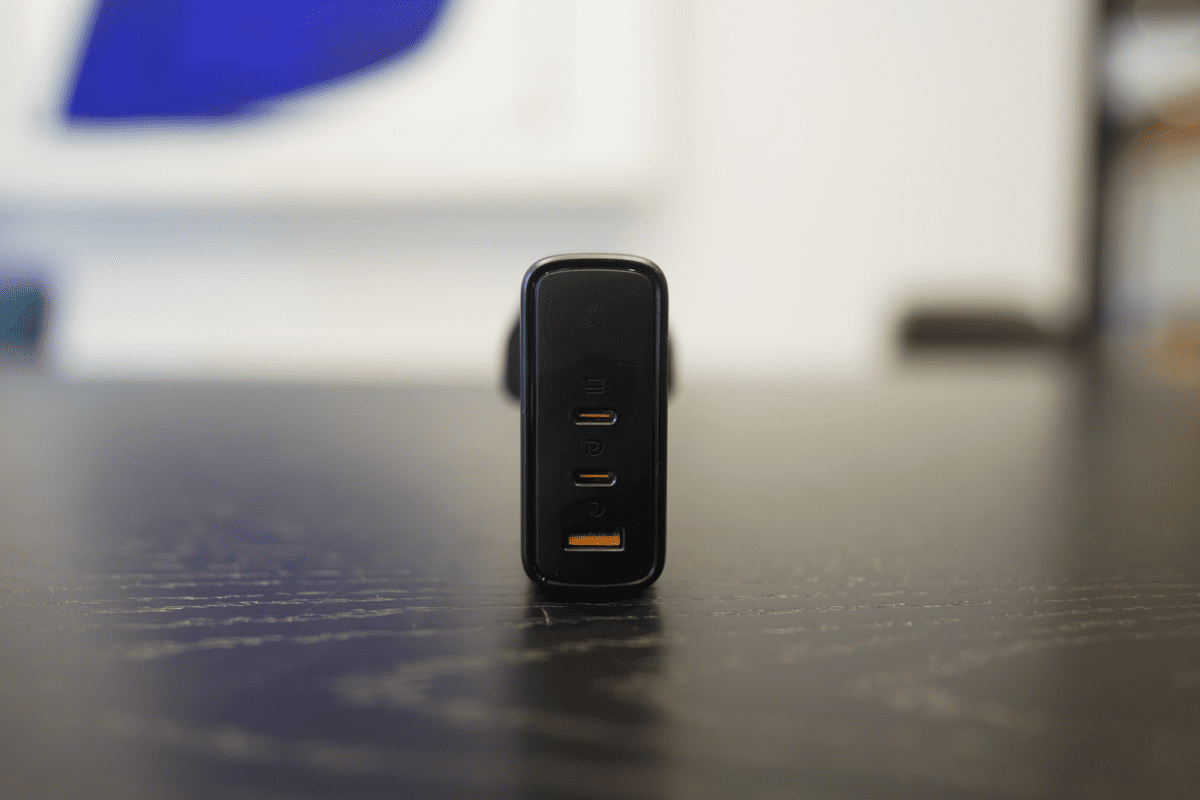 Above the ports is a power indicator logo which reminded me of the Mercedes Benz logo. It lights up when you plug the Revo into an outlet, even without cables connecting to it.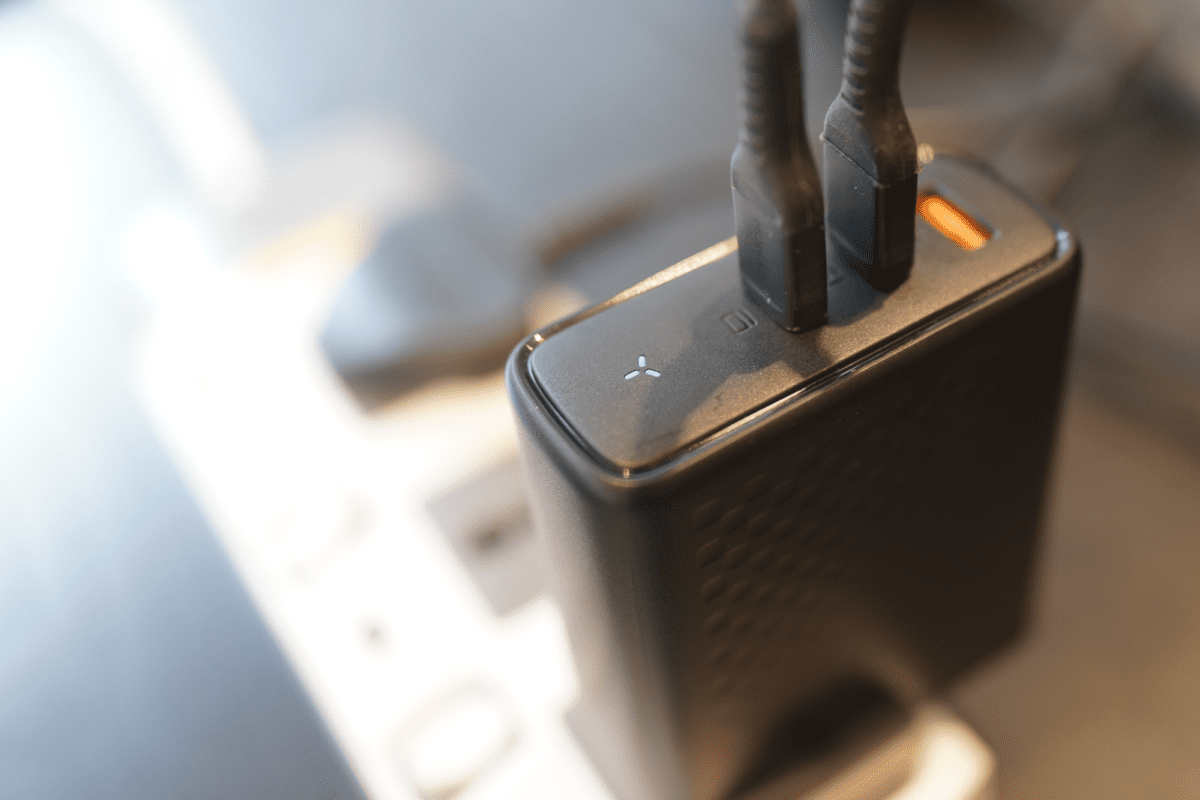 While I thought this logo was pretty cool, the "VOLTME" logo on the side was wholly unnecessary and takes away from the sleekness.
Each port has a indented icon to indicate which device you should plug into which port. The one nearer to the power indicator is clearly an icon of a laptop, but the other two icons was a little less clear.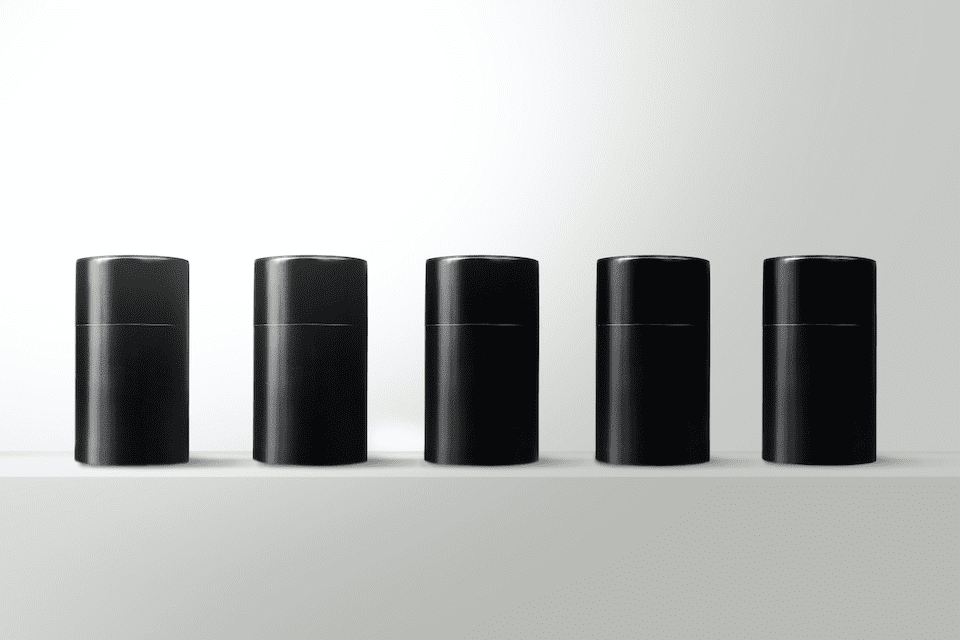 I found a 100 year old company that would create these heirloom quality canisters for me. They are handmade and will keep your tea leaves, coffee beans or anything that you need dry for years to come.
or read review
There is a indented checkered pattern as well. While the pattern is subtle and I am guess their intent was to offer a little differentiation with competition via design, I thought it was an unnecessary detail.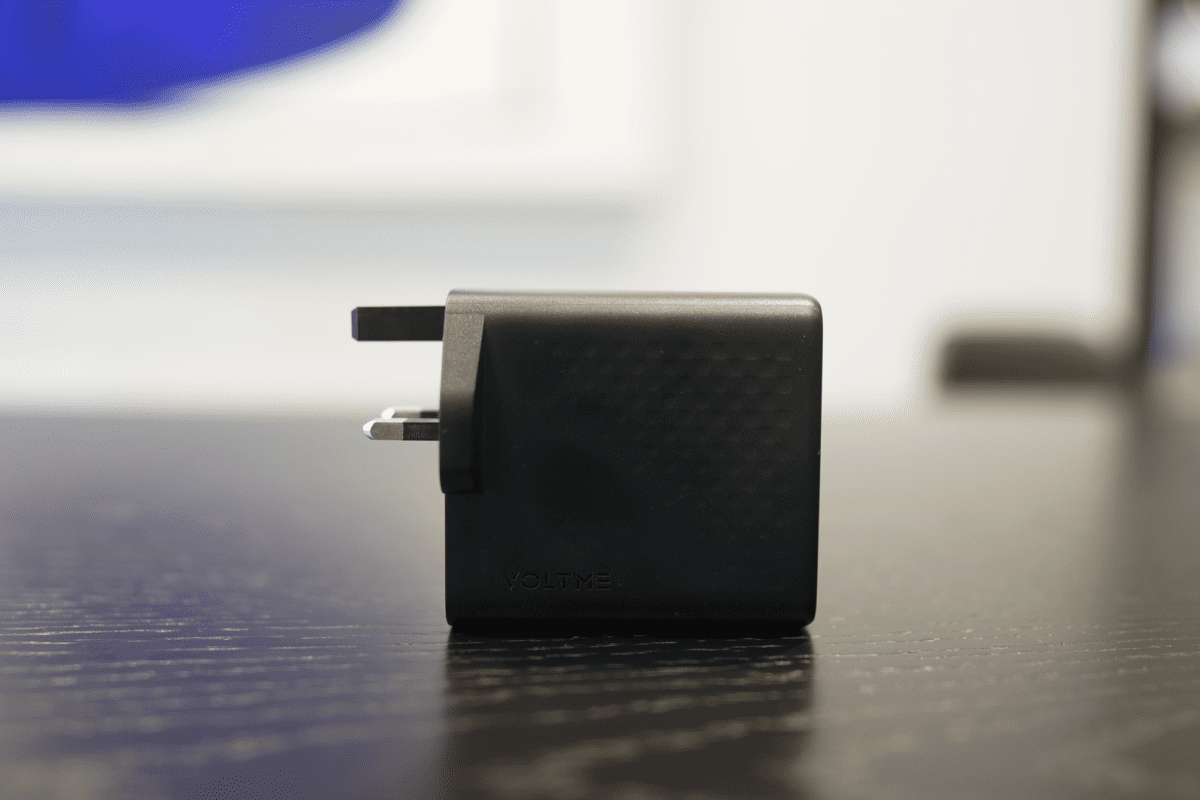 As a package, the VOLTME Revo doesn't look bad at all. But little details would get on the nerves of purists. NOMAD power adapters is a good example of what I mean.
Tech
While I obsess over a device that rarely sees the light of day, the performance is what most would care about.
Do I need 140W?
While you might be tempted to think that more is better, higher wattage power adapters tend to be larger, heavier, and more expensive.
It's important to consider the maximum charging wattage for your devices. For instance, in my case, I have a 16-inch MacBook Pro, iPad Pro, and iPhone 14 Pro Max, which can be charged at maximum wattages of 140W, 36W, and 27W respectively.
Note that this are community-tested limits and can only be achieved under certain conditions, like using an optimum cable, but you get the idea.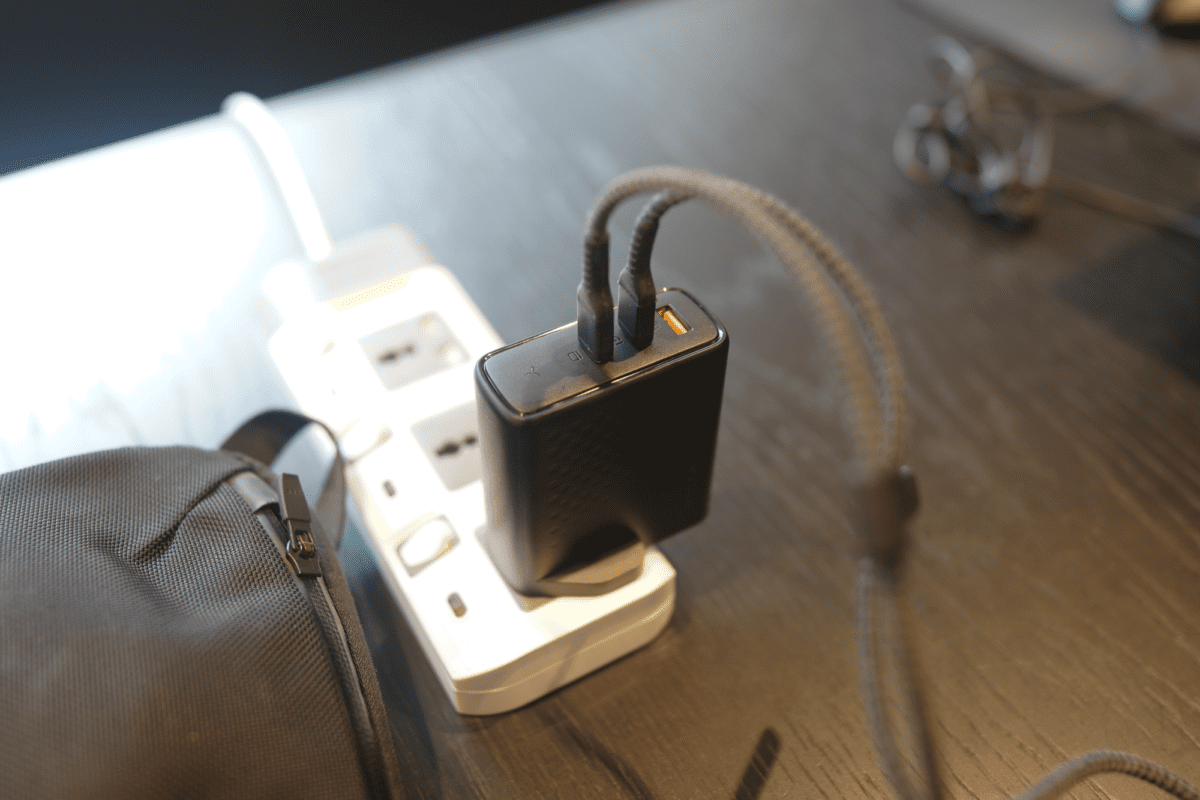 Typically, a 140W power adapter is only necessary if you use battery-intensive applications on a laptop.
However, there may be instances with a NOMAD 65W Power Adapter where the laptop doesn't receive sufficient power to charge the battery fully due to power sharing between ports. These situations are relatively uncommon.
Personally, I am aware that a 140W power adapter is not required for my needs, but I am open to trying it out.
Safety
Another concern of these power adapters is safety.
The first is the risk of your devices getting overcurrent, overvoltage, or short circuit. This happens when the power isn't negotiated correctly for your device and it delivers more power, thus degrading battery performance or frying your device altogether.
The VOLTME Revo has three certification marks, and in a nutshell, here is what they actually mean;
CE – This is a self declaration that the product conforms to EU's New Approach Directive. It is not proof of testing.
RoHS – This is certification that product do not contain hazardous substances and is typically self-tested and evidence submitted for an audit to receive a certification.
FCC – This requires the product to be submitted to FCC-approved laboratories to be tested for electromagnetic radiation (i.e. radio waves).
As you can see, there is nothing that actually means the power adapter has been independently tested for appropriate power negotiation or heat management.
It is fairly common for power adapters to get too hot to touch when maxing out their wattage. There is actually no certified assurance that they would not burst into flames, although you'd be sure to hear about it in the news if it happens.
Can it charge my devices fast?
Even with all three ports in use, you will likely get close to full charging speed on any device below a laptop. Most product page would have a handy table to tell you what wattage you can expect to get with which combination.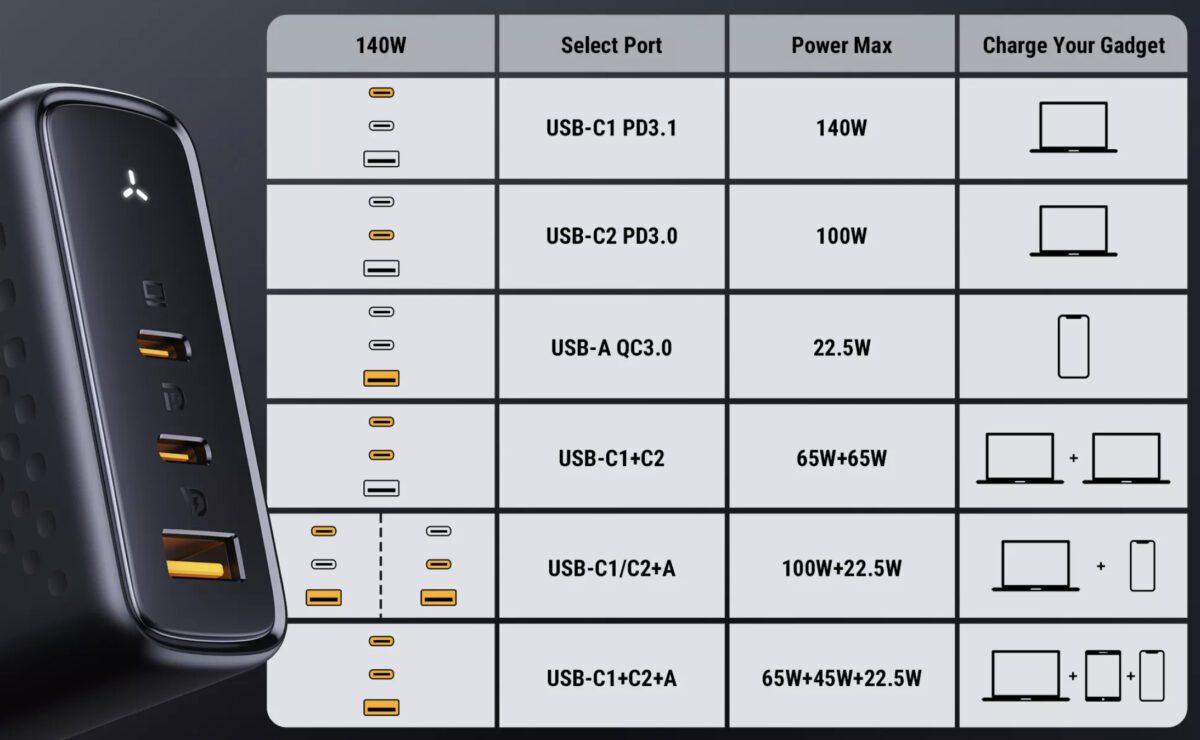 As you can see, there are certain ports you should try to use for certain devices. The top USB-C1 PD3.1 port is the one that will give you max power output to one device.
If you charge two laptops or three devices at once, your laptop will "only" get 65W of power. Note that this will likely be more than enough power for most.
For reference, I use the NOMAD 65W Power Adapter exclusively in Japan, and while it has only two ports, it was enough to cover the charging needs of my three devices.
GaN III
Gallium nitride (GaN) is a wide bandgap semiconductor that offers many advantages over more traditionally-used silicon. The use of GaN as a transistor in switching applications can increase efficiency, reduce form factor, and extend the operating temperature range.
The Revo uses the latest version, GaN III, which, compared to GaN II, is up to 30% more efficient, 50% smaller, and 50% faster charging.
The main difference between GaN III and GaN II technology is the use of a new type of GaN transistor. The new transistor is made with a different material that has a higher bandgap which allows the transistor to operate at higher frequencies.
Usage
I put aside my Anker 735 and used the VOLTME Revo exclusively for two weeks.
The first things I felt was just the sheer bulk of moving from a 65W power adapter to a 140W one. It is huge and takes up quite a bit of space in my Aer Slim Pouch. As mentioned, this isn't something you can avoid with this tier of power adapters.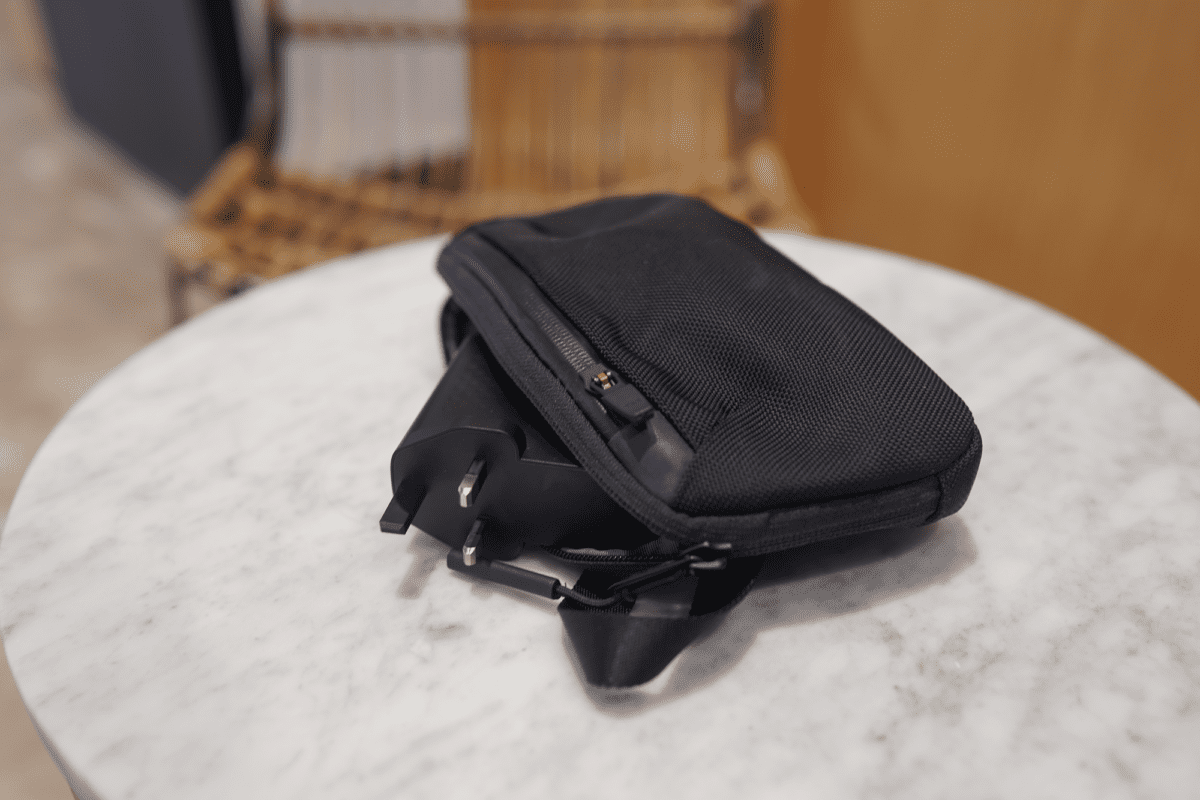 However, for those who frequently need to stick their power adapter into tables with grooves for power sockets might want to consider. These type of design is common in offices and co-working spaces and can make it hard for you to fit your power adapter in.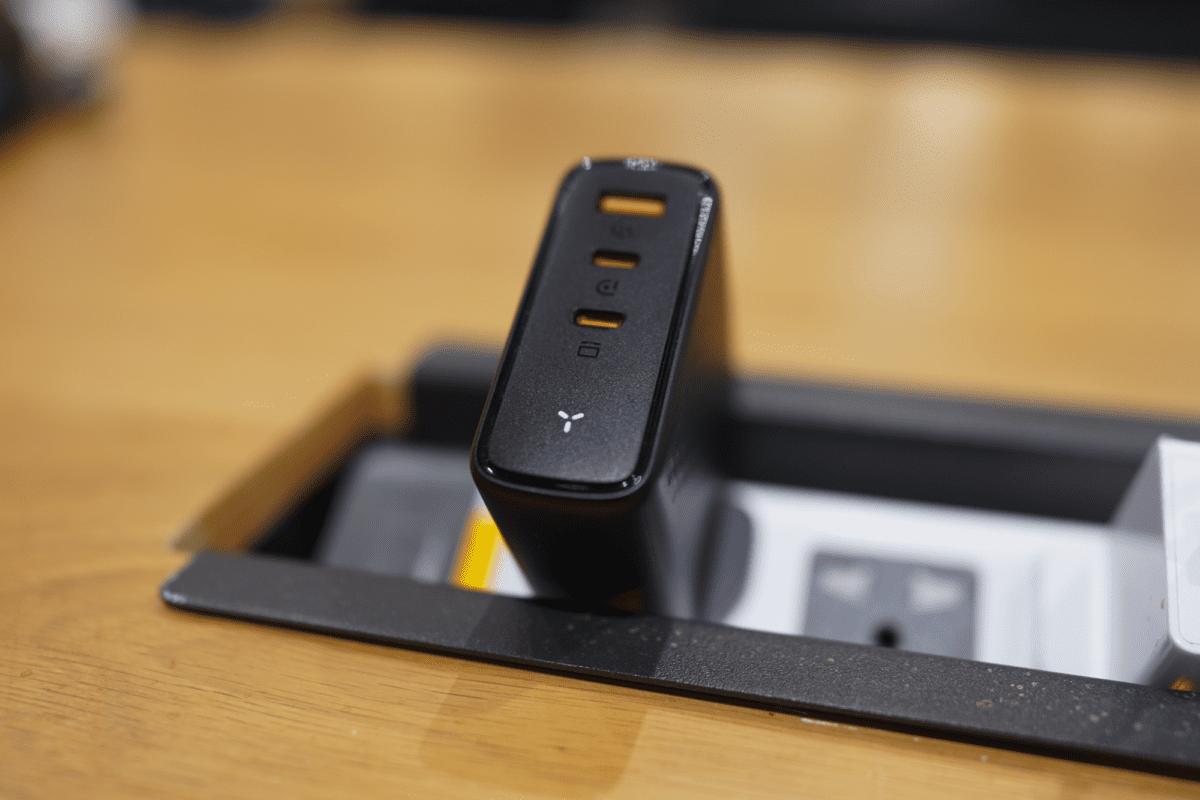 Conclusion
Apart from some design details, there isn't anything to dislike about the VOLTME Revo. However, without brand power, the VOLTME Revo might be an unlikely choice for most at that price point.
Most would buy Chinese brands for the slightly lower price, but the VOLTME Revo, at $95.99, is approximately the same price as 140W power adapters like the Apple 140W USB-C Power Adapter ($94.99 with one port) or the Anker 747 ($109.99, 150W with four ports).
Personally, I have always managed with 65W tiers of power adapters and will be switching back to my Anker 735, or the NOMAD 65W Power Adapter.
Like this review? See all of my in-depth reviews.
Also, consider supporting me by being a Patreon. Every cent given will go back into improving the content of this website.
Tagged gan power adapter review tech voltme