This website is made possible by readers. I may earn a small commission when you buy through the links in this article at no extra cost to you. Learn more.
The Tortuga Prelude Travel Backpack is designed to be a solid option for travelers on a budget. While travel deserves most of my resources, I won't complain if I can save a few bucks if there isn't a drastic loss in quality. This Tortuga Prelude Travel Backpack review will look at just that; can a low-cost backpack stand up to all the premium options out there?
Details
Price $149 on tortugabackpacks.com
Dimensions 21.65" x 13.75" x 7.87" (55 x 35 x 20 cm)
Volume 38.6L
Weight 2.5 lbs (1.13kg)
Material 900D recycled polyester with matte TPU coating, YKK zippers, Duraflex buckles
Made in Vietnam
Overview
With the current climate of COVID-19 becoming the new norm, borders are opening up and travel is gradually being allowed. While non-essential overseas travel is still out of the question given the restrictions in Japan, I was able to take the Tortuga Prelude Backpack on a short trip to scenic Yamanakako, which is in Yamanashi Prefecture in Japan.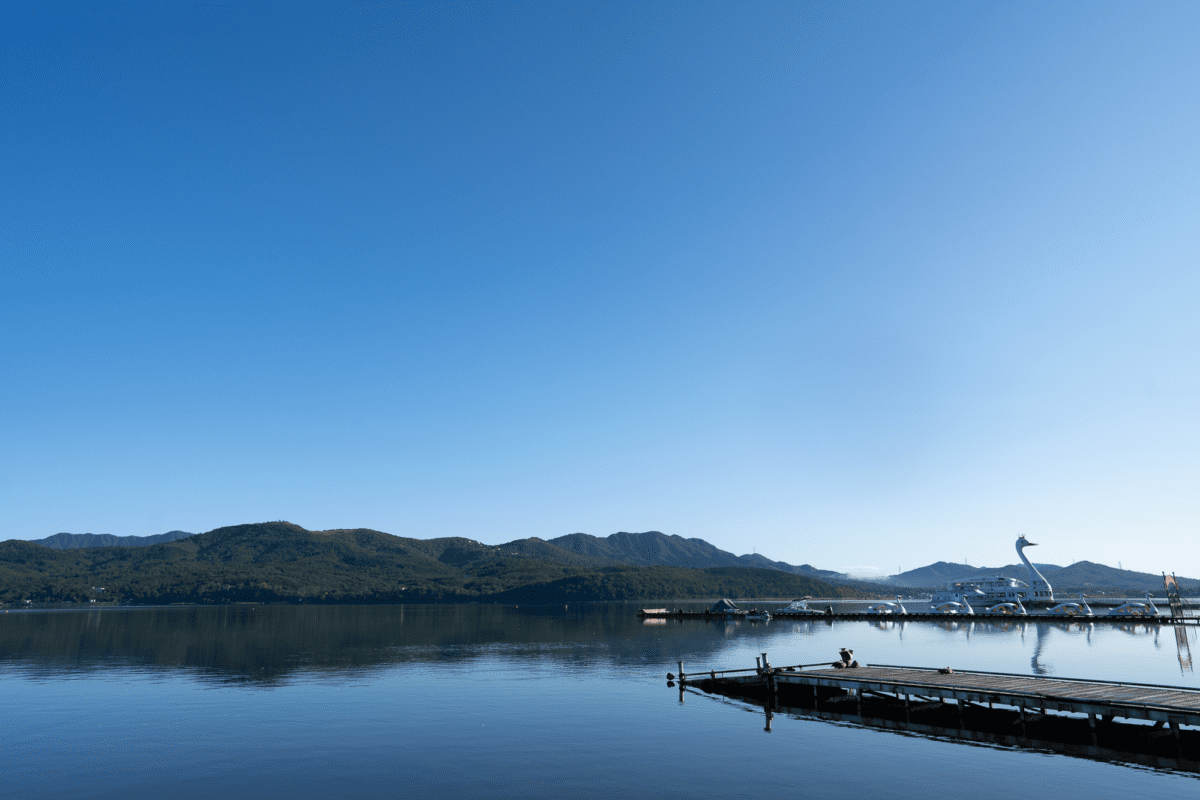 While 38.6L is way too big for a short trip, I did bring along a lot of stuff since I was driving down and didn't have to lug the backpack around much. I admit it's not much of a test, but it is what it is given the current situation. I'll be updating this post as I bring it on more trips.
The Tortuga Outbreaker was actually one of the first few products I reviewed and suffice to say, it has certainly left a lasting impression. However, it would be foolish of me to expect the same from a backpack that's almost half the price.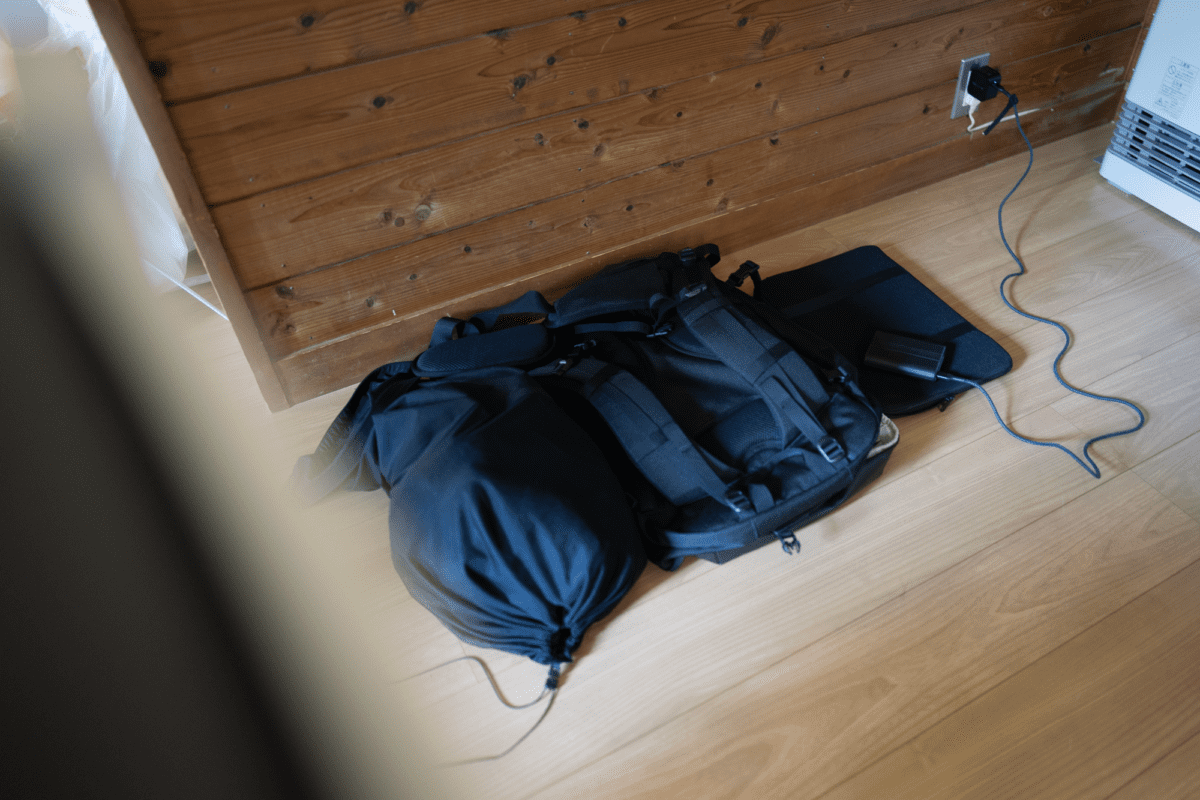 The real question with these budget options is what kind of compromises they have to achieve that price point and can you live with them?
Style
When you travel, the last thing you want to do is draw unwanted attention to yourself. And drawing attention is exactly what those massive hiking backpacks you see the other travelers at your hostel carry. Like many backpacks in this category, the Tortuga Prelude Travel Backpack is designed with that in mind. Since it only comes in black, you'll be able to maintain a low profile.
If you've owned or seen Tortuga backpacks before, you'll see that they come in a distinct style. I've found that the longer a brand have been around, the more distinct their style will become. Like the retro vibe of TOM BIHN, the classy SF suave of Aer or the military bro look of GORUCK, Tortuga's style is that of a semi-sleek traveler, treading carefully but not crossing the line into that of a stiff professional.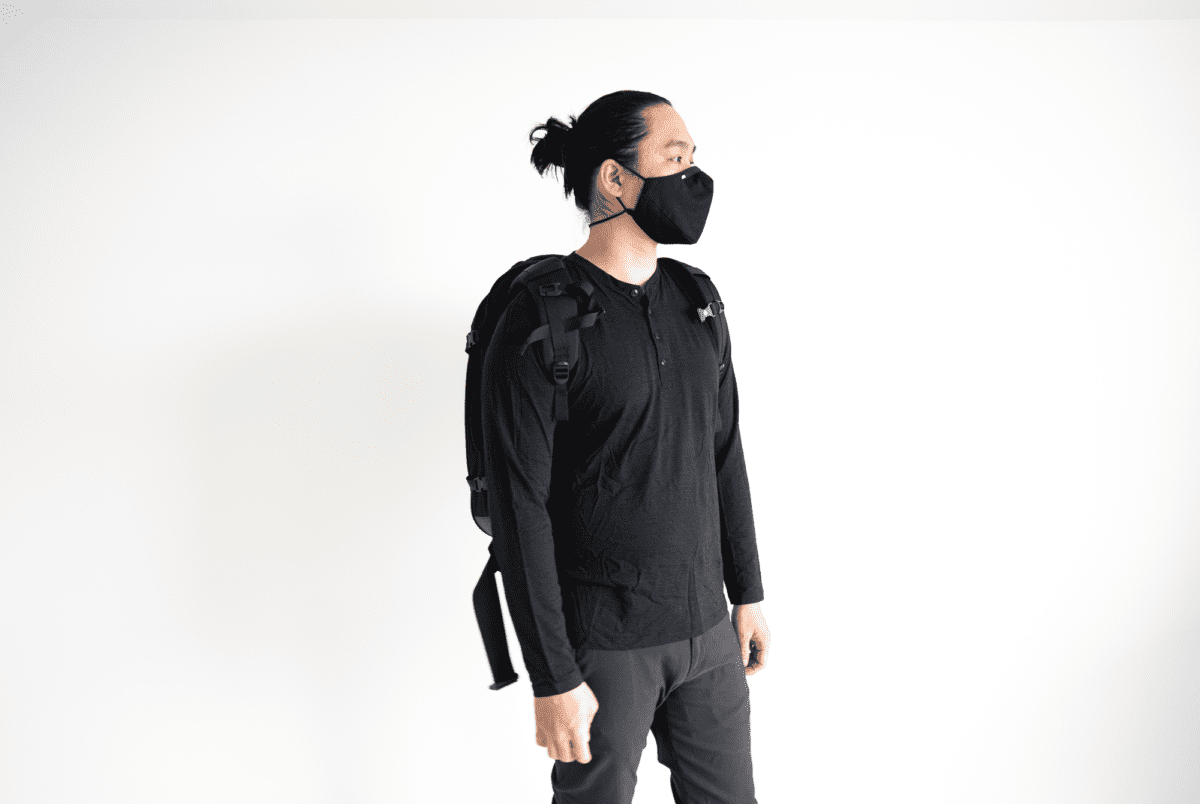 The TPU coating on the 900D polyester, while described as matte, is actually pretty glaring relative to the other low profile bags out there. It's especially so when compared to Cordura backpacks that have a more canvas-like aesthetic. The sheen gives their backpacks a slight gaudy facade, one that's hard to hide even under all that black.
Like the Tortuga Outbreaker, the Prelude Backpack is apologetically in size. It'll hold anything you want for indefinite travel and get all up in the face of the poor guy behind you in the customs queue. I've got a pretty large frame (6ft, 200lbs give or take) and it feels huge on me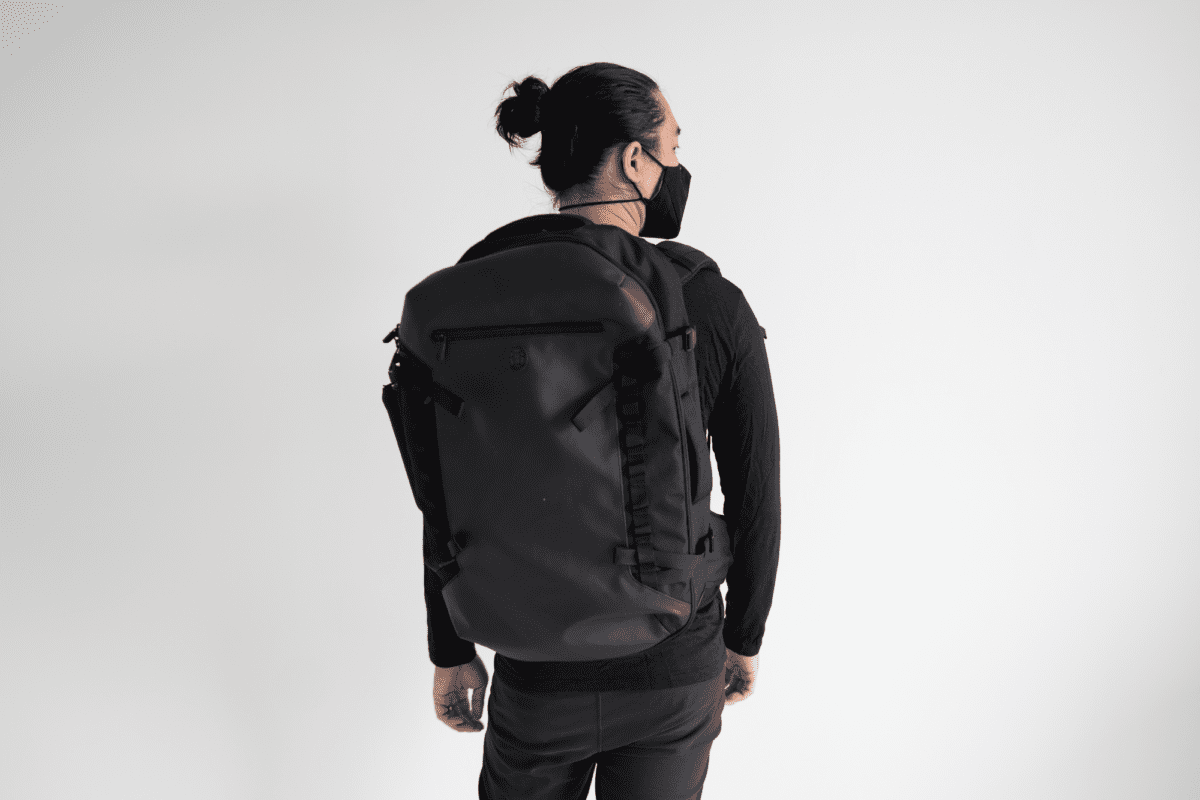 When it comes to branding, there is a black "tortoiseshell" logo on the front of the backpack, as well as the logo debossed on the zipper pulls.
But no one likes ads, so I got rid of them. If my articles helped you, I ask for your support so I can continue to provide unbiased reviews and recommendations. Every cent donated through Patreon will go into improving the quality of this site.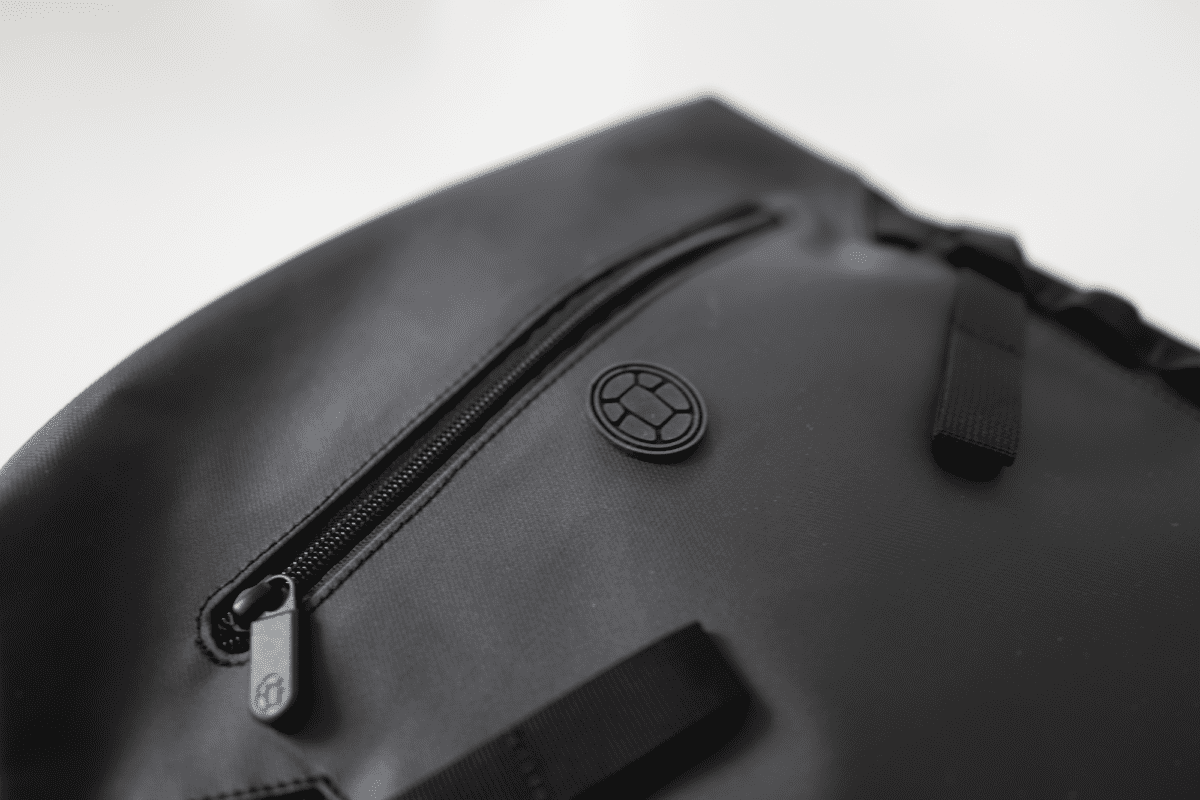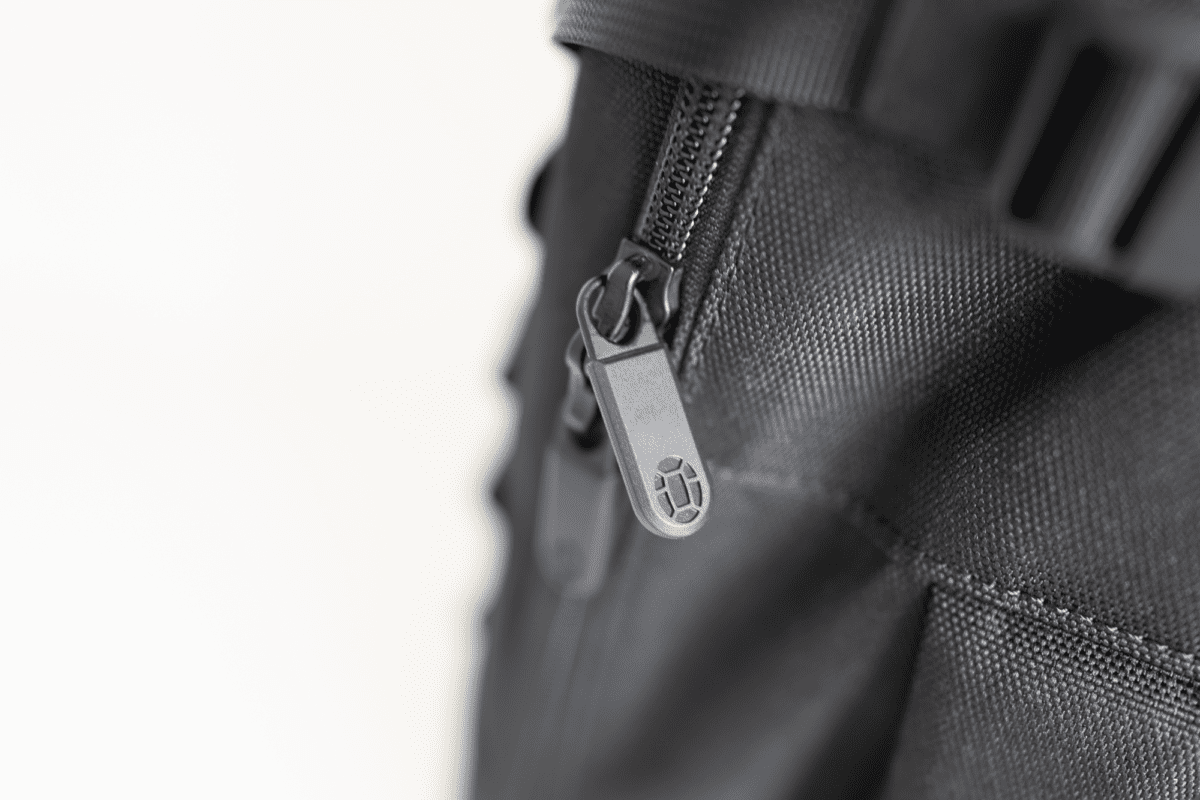 While the Tortuga Prelude Travel Backpack doesn't look as premium as Tortuga's other offerings, it's probably one of the best looking travel backpacks you can get at the price.
Materials
1000D cordura, ballistic nylon, and x-pac are probably some of the premium materials you've heard of. Unless you are going into a war zone or travel full time, paying a premium for these materials can sometimes be an investment with diminishing returns. Most of us will not be in situations that can test those military-spec materials to their limit or even anywhere near.
Often, the best materials for your backpack is one that's "just enough" for your needs. Nothing more, nothing less. I feel like Tortuga has hit the mark with the 900D recycled polyester.
This is the same material used on the Setout series, well known for its quality. It's supplied by REPREVE, a leader in the recycled fabric industry. They take post-consumer plastics like plastic bottles and wash, chop, melt, and finally made into yarn.
Mills then weave this into a durable fabric that dyes well and weighs less than traditional fibers like cotton and leather. It resists wrinkles, shrinkage, mold, mildew, and stains.
The zippers are crème de la crème of backpack zippers, YKK from Japan. The ones for the main compartment are the lockable types like those found on the Minaal Daily Carry 2.0. While every reputable travel backpack uses YKK these days, it's pretty nice to see that no corners were cut even at this price points.
The buckles are made by a company that I see more and more. Duraflex for hardware, like YKK for zippers, is slowly coming up as the plastic hardware brand for backpacks. For a budget option, the Tortuga Prelude Travel Backpack packs some pretty solid material selection. The durability and quality of the materials is comparable to many of the non-budget options out there.
Features
Where materials remain solid, the price point is clearly reflected in the organization, or lack thereof.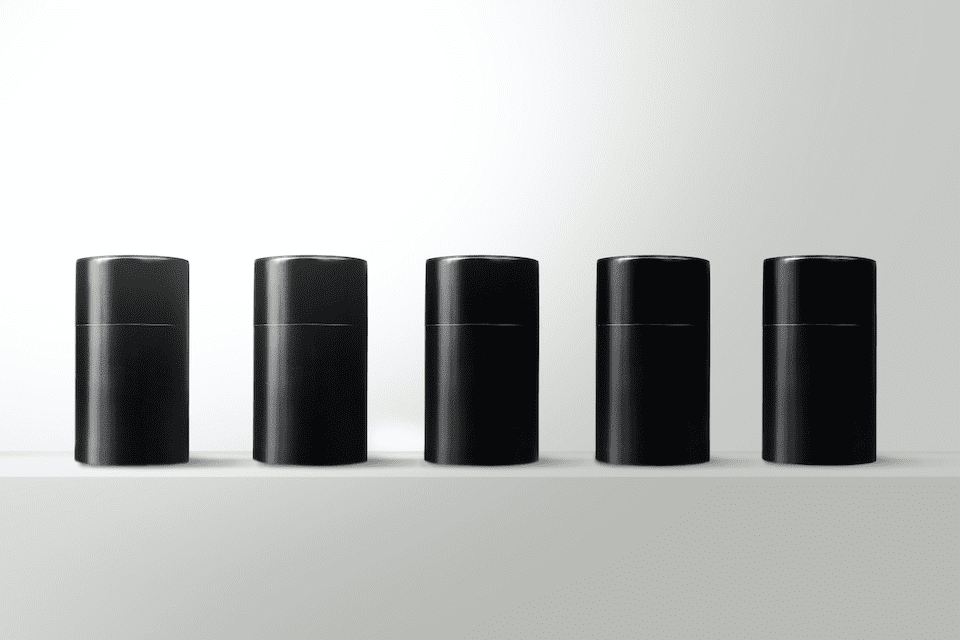 I found a 100 year old company that would create these heirloom quality canisters for me. They are handmade and will keep your tea leaves, coffee beans or anything that you need dry for years to come.
or read review
Harness System
The harness system offers thickly-foamed shoulder straps as well as load lifters. The load lifters lets you pull on two straps to adjust how high you want the backpack to sit on your back. You can do so with the backpack on so you can adjust it to just the right spot.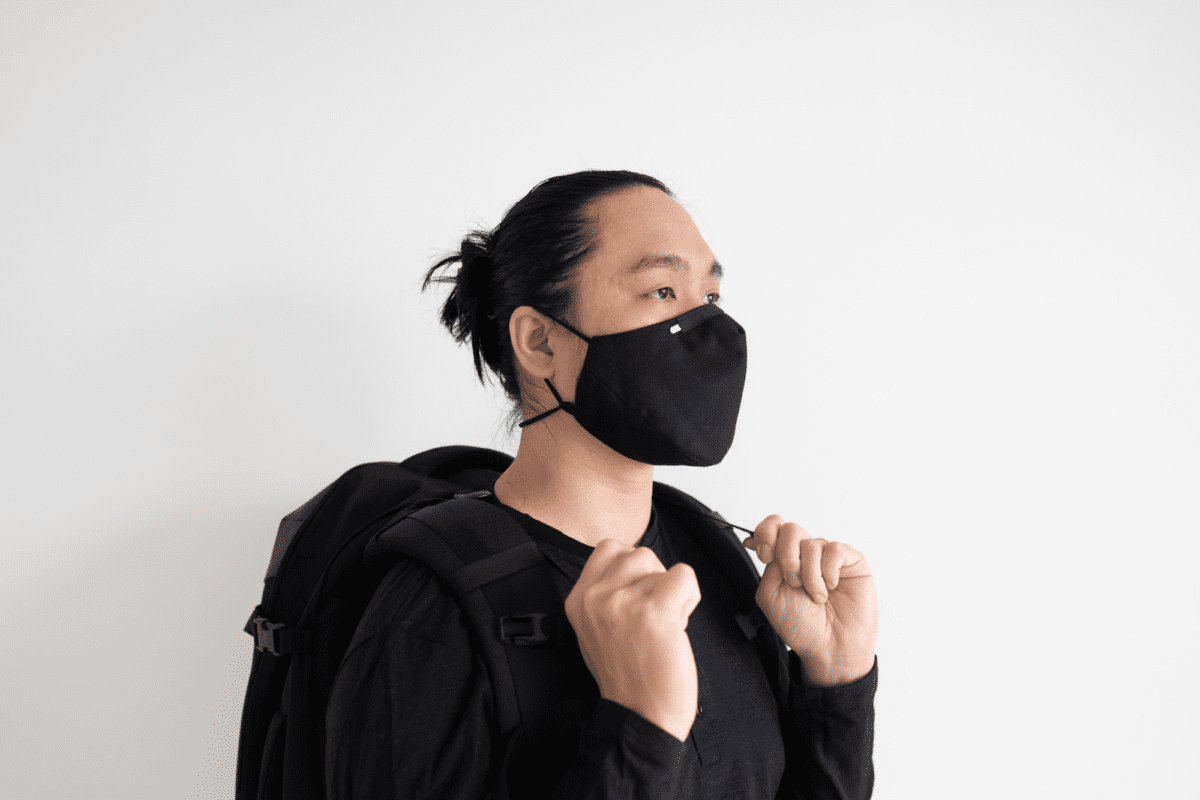 There are attachment points on the shoulder strap to tuck the excess straps into. Since you are meant to attach carabiners onto them, they sit around your chest level. So if the excess straps from the load lifters aren't long enough, there is a chance that you won't be able to tuck them in.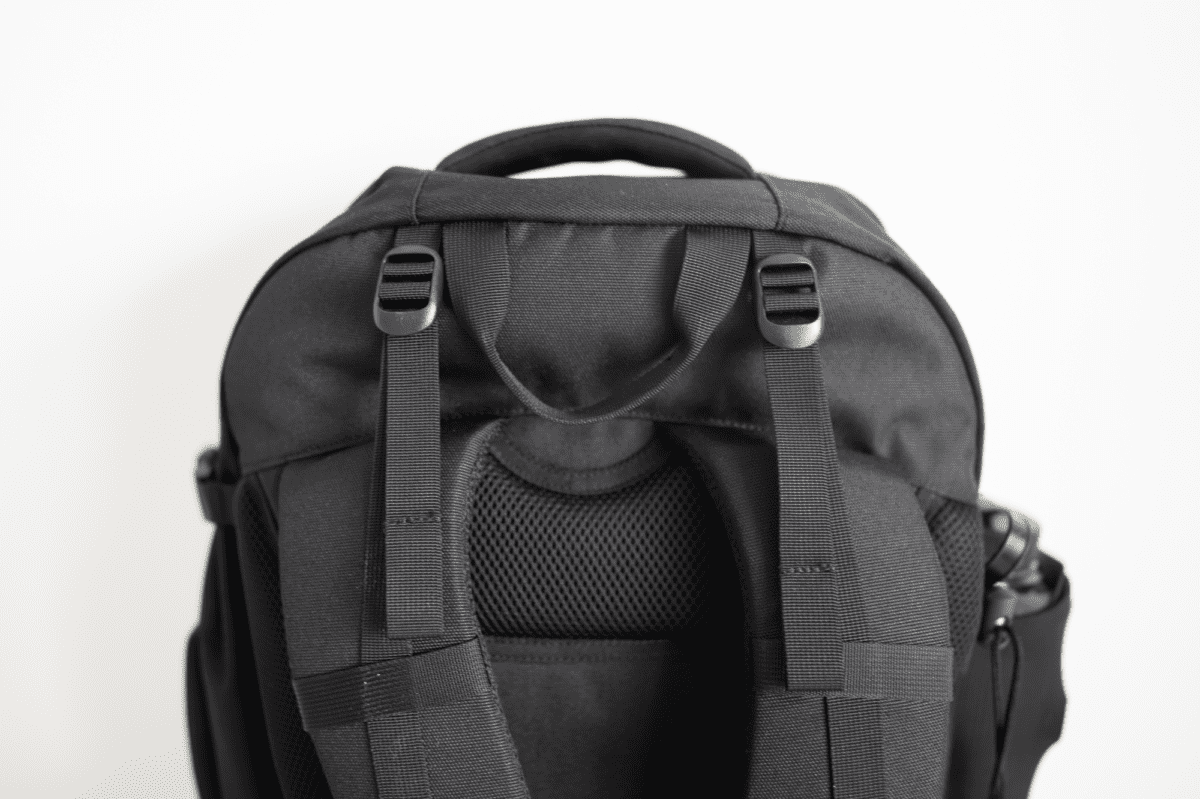 A hip belt and elasticated sternum strap helps keep the backpack close to you and stable when you are on the move.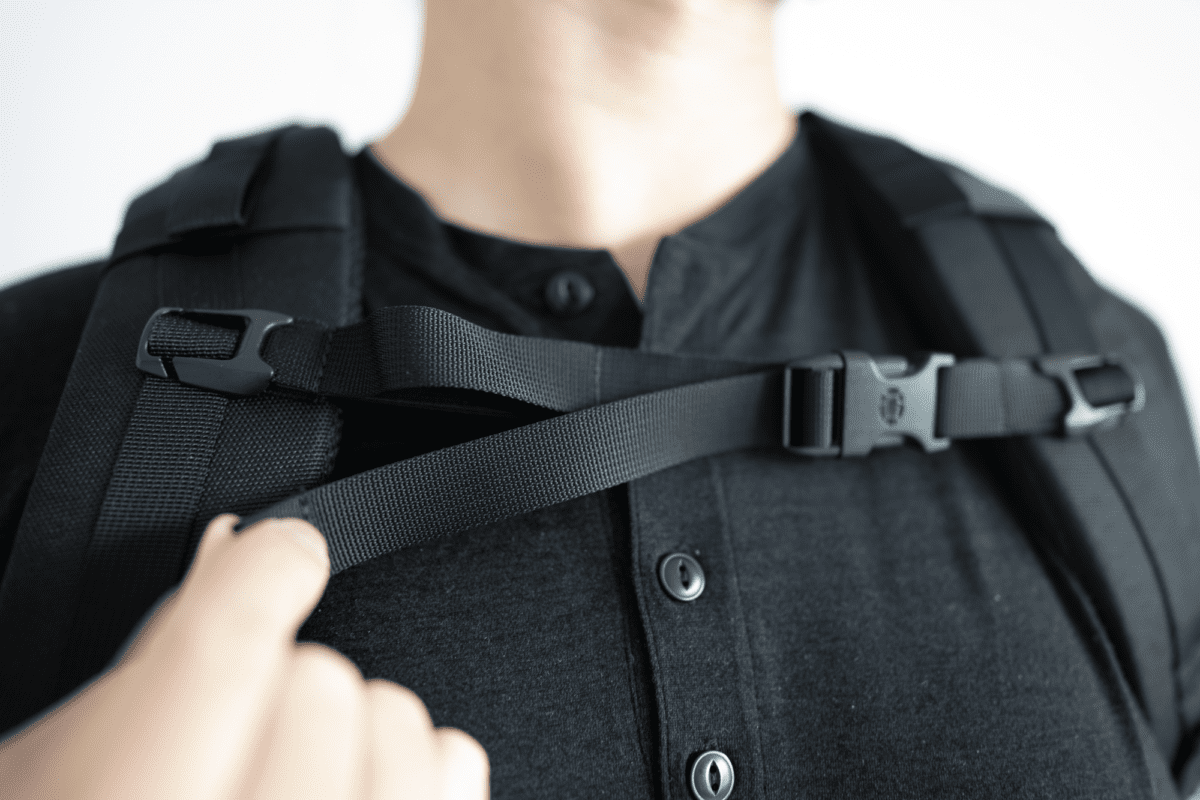 Compression Straps
I'm not a fan of compression straps since you have to undo them every time you want to open the backpack. But, I see the need for them if you want to use it for different lengths of travel. The ones on the Tortuga Prelude Travel Backpack have long straps, but you can tuck the excess into the row of molle at the front of the pack.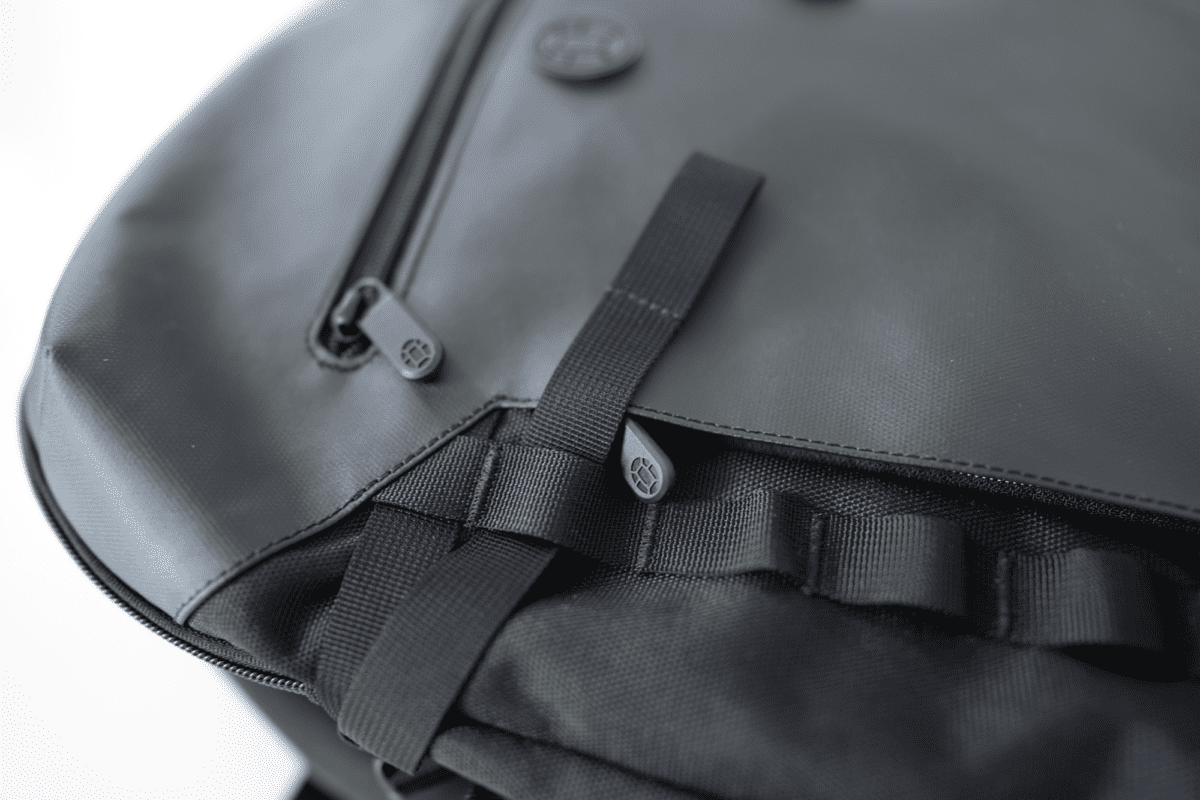 Handles
The backpack have a total of three handles. There is a padded handle on the top and the side if you want to carry it briefcase-style. Behind the padded handle on the top is a non-padded handle made of a stronger material. This handle is specifically there for you to hang the bag on wall hooks, like in the washroom stall.
These three handles are standard configuration for backpacks this size. What's not too standard is how densely padded they are, something I see as a characteristic of Tortuga. This makes it immensely comfortable to hold and you won't get the numbed feelings in your fingers after carrying it that way for too long.
Organization
There are three main compartments/pockets on the Tortuga Prelude Travel Backpack. A quick-access pocket that's the perfect size for your passport, wallet, keys, etc.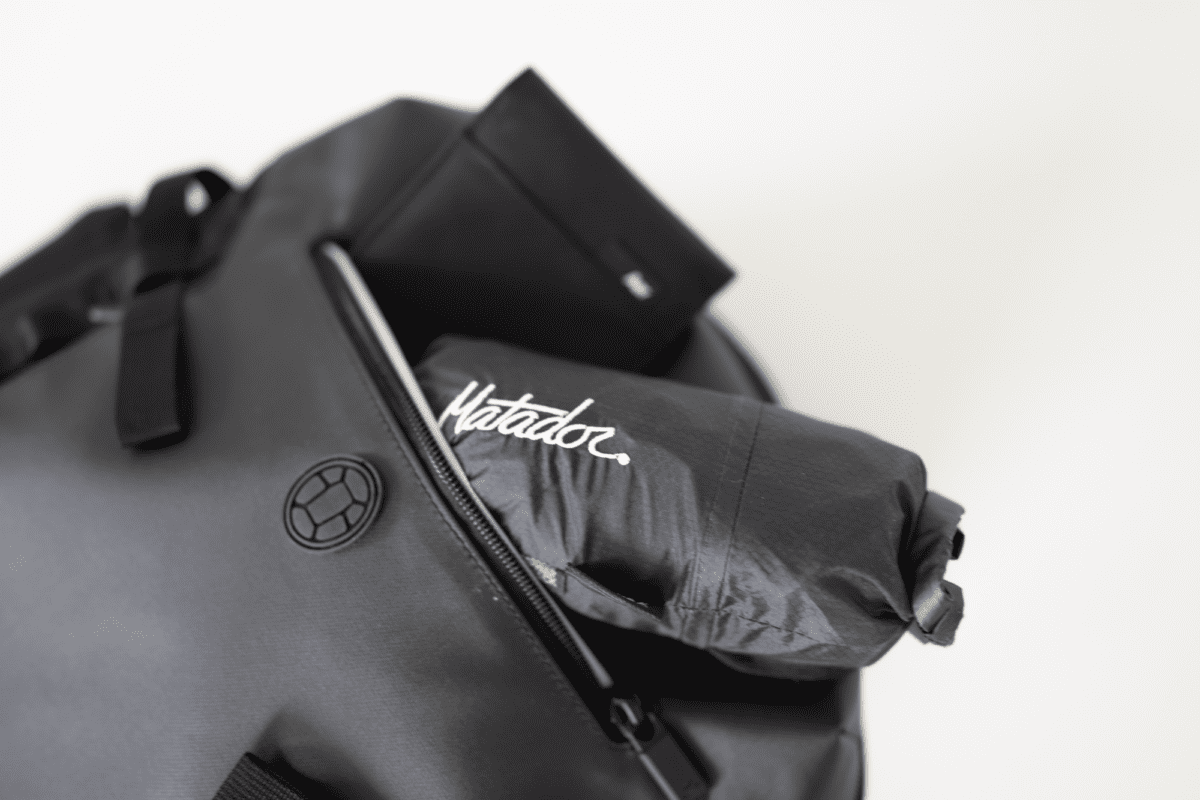 Below the quick access pocket is a tablet pocket, accessible from a side zip. I found the position of the pocket a curious choice since it makes your tablet susceptible to theft. While this pocket is padded, the amount of padding feels negligible and you would still likely worry about impact taken from the front of your backpack.
A water bottle pocket is also available on the outside. It's essentially a stretchable mesh pocket. It's a snug fit but it'll fit up to a 1-liter Nalgene bottle. I like how deep the pocket is so there is no chance of your bottle falling out.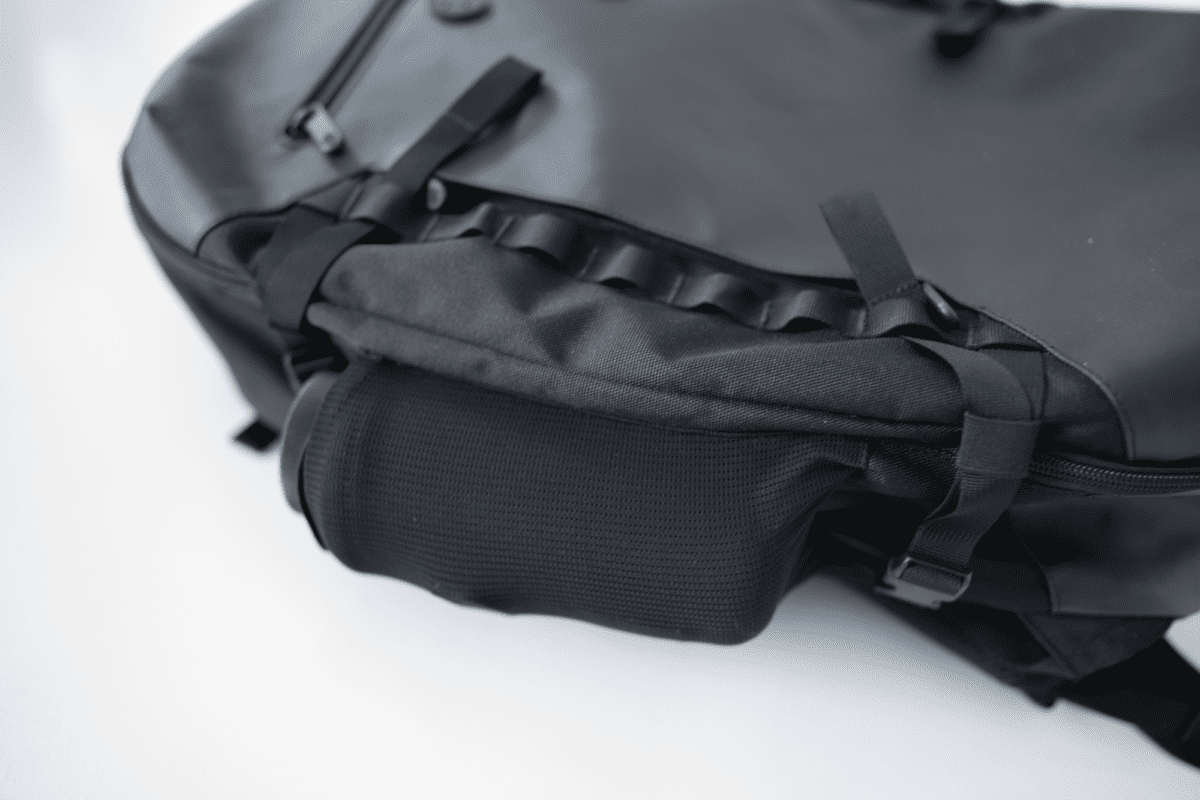 The main compartment is straightforward. It opens clamshell-style into a large, open space for you to configure with packing cubes. On one side (the front flap side), there are two evenly-sized zippered mesh pockets that takes up the entire interior face. On the other side are two straps. I use these two straps to keep my laptop in place.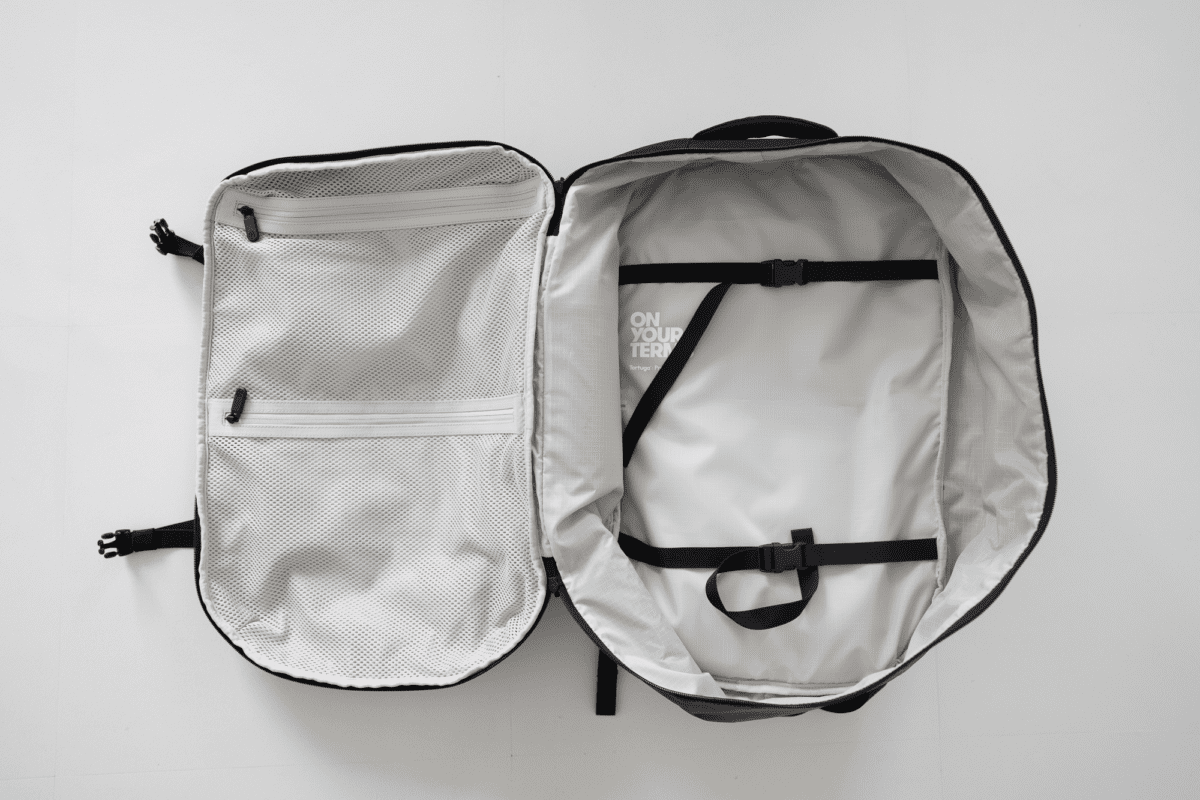 Usage
First of all, I have reviewed many backpacks, many of which costs more than $300. It would be hard to stay unbiased and not make comparisons despite the difference in price. In this case, comparisons might not be too bad because I think many of you want to know if you could get a similar quality backpack for half the price.
Short answer is that you can't.
I really wished that it could be the case. I wanted $150 travel backpacks to be the new norm. After all, I find myself reaching for a $10 UNIQLO Airism t-shirt over my $100+ Outlier Ultrafine Merino T-Shirt at times. But, unlike t-shirts, travel backpacks are sophisticated pieces of gear. While the Tortuga Prelude Travel Backpack is an excellent backpack for the price, it cannot compare to backpacks twice the price. There are a few reasons why:
Lack of a laptop compartment
First and probably the biggest reason why the Prelude would not be my first choice, is the lack of a dedicated laptop compartment. There are clips on the back of the main compartment but even the position of those those clips does not provide an easy way to secure your laptop.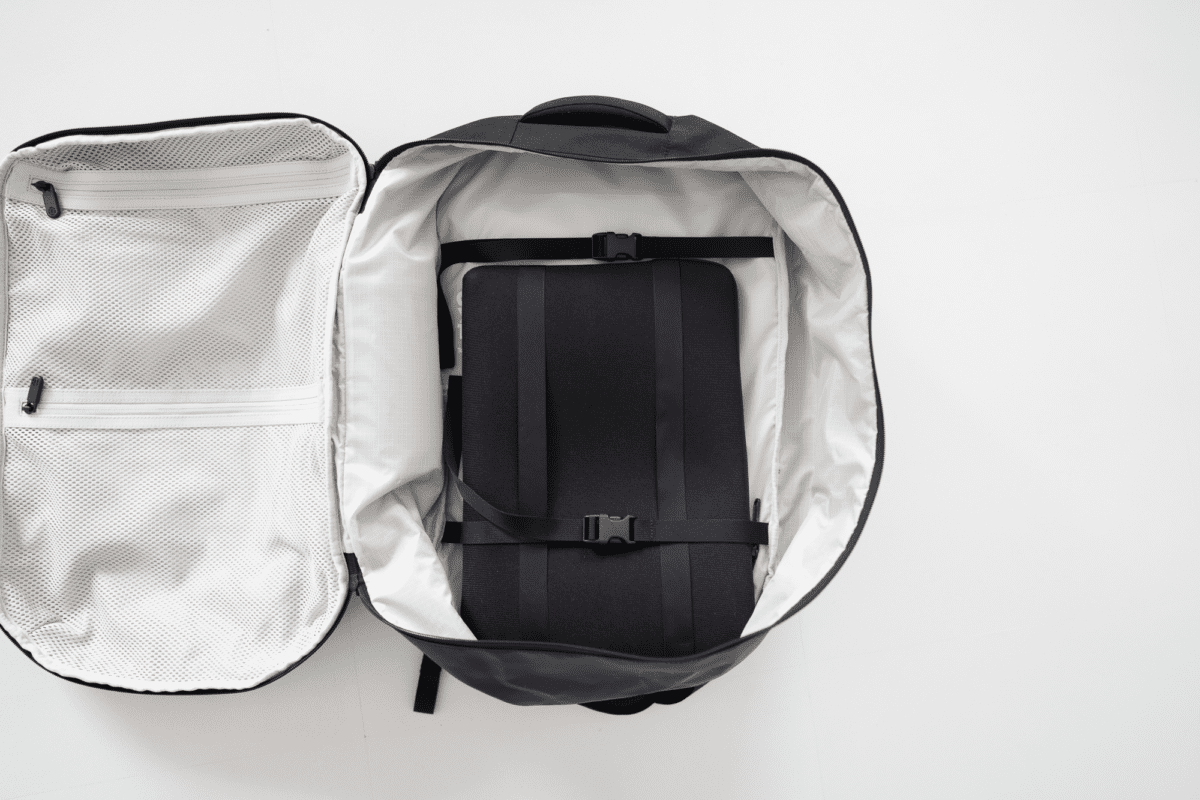 I have a TOM BIHN Cache to keep my laptop protected, so protection is not a big deal. It's the pressure it gets when you put your laptop against the back of the main compartment. Since there isn't as much structure to keep it upright, chances are that the weight of your close-to-40L load will cause the bag to bend in different ways, applying pressure to your overpriced Apple laptop.
For frequent flyers and digital nomads, being able to pull out your laptop with ease is important and you won't be able to do so with this bag.
Not as comfortable
While the foam on the back is of a similar amount to that of the Tortuga Outbreaker, it's not as soft. The volume of foam feels bulky against your back but the padding is not soft enough, so it just feels like the contents of the backpack are jutting against your back.
Another thing about the padding is how rough the texture of the fabric is. It's clearly rougher to the touch compared to the Tortuga Outbreaker. It's when carrying heavier loads that you really feel the effects of this. The rough texture is abrasive against your shoulders, making it uncomfortable to carry for long and will likely cause piling on your expensive merino wool t-shirts.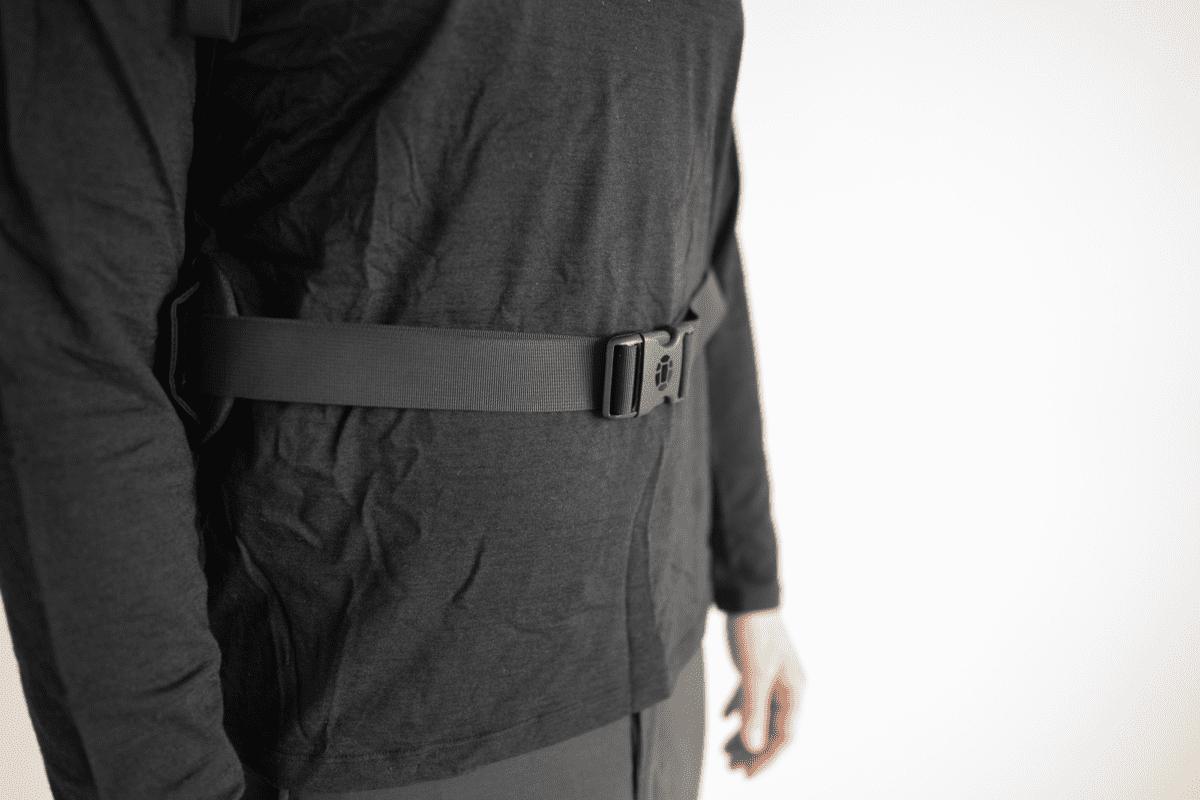 The backpack also sits very high on your bag, presumably to cater to smaller frames. So much so, that the hip belt is more like a stomach belt for me rendering it practically useless. Luckily, the hip belt is removable, but it just seems like a waste since I prefer using one for the added stability.
Design details
At this price point, I think you can't really expect a high level of attention to be paid to small details. But it's these little details I care about since they bug me during my travels, distracting from the experience.
For example, while the attachment points on the shoulder strap lets you tuck the excess straps from the load lifters in, there isn't any clean way to tuck the excess strap from the sternum strap into. You can tuck it into the attachment point that runs along the shoulder strap, but it just doesn't look as clean as premium backpacks like the Black Ember Citadel Minimal Pack.
Another one is how the interior of the backpack comes in a different shade. The interior on the back and front are a warmer grey while the sides is a cooler grey. While this is a detail not many will care about, it certainly makes it feel less premium than it could be.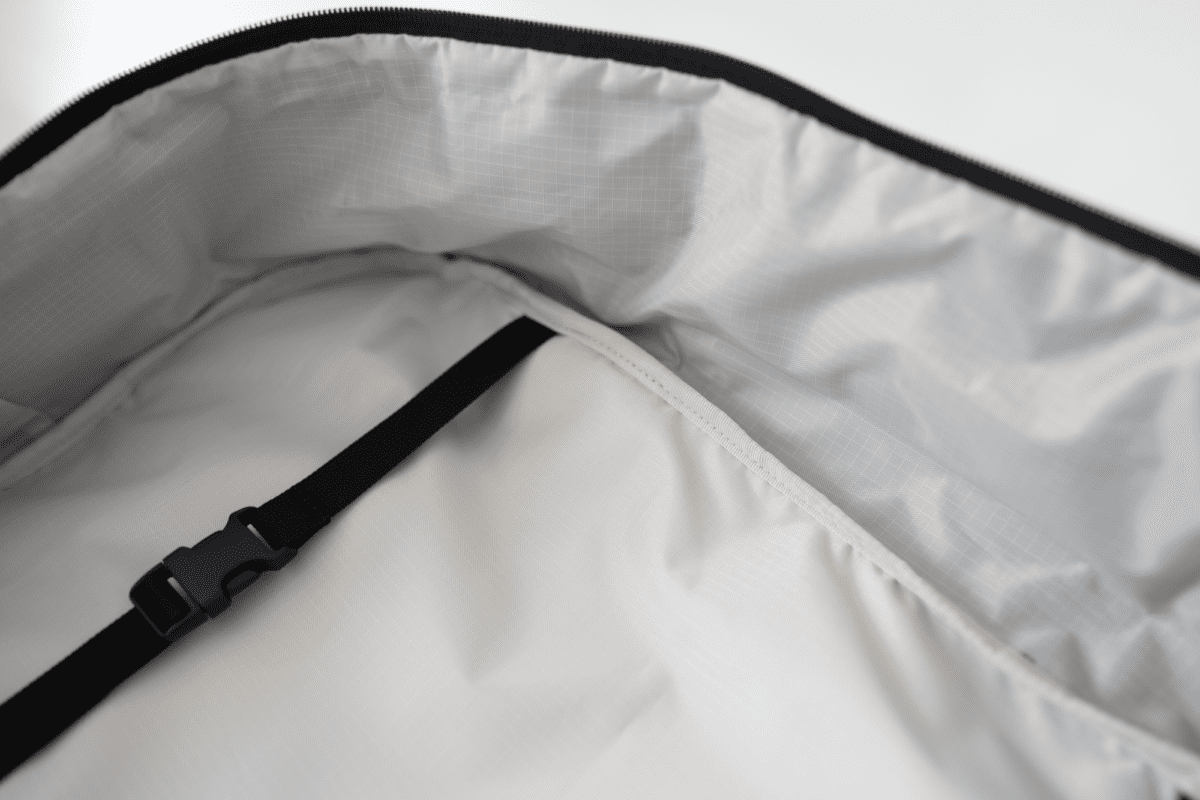 That said, this is the first iteration of the backpack. Knowing Tortuga, they'll likely refine the details with each versions; something you can look forward to if you are anal about the details like me.
Conclusion
While the Tortuga Prelude Backpack is a budget option, it's not a backpack that feels or looks cheap. Looks-wise, I think it can stand up to many of the premium, over-$300 options out there. The compromise comes down to the features and design details that, to be honest, probably won't matter to the casual traveler.
But, if you are someone that travels indefinitely or wants to pay a premium for all the little details (and probably an Apple user), you should take a look at backpacks like the Aer Travel Pack 2, TOM BIHN Synik 30, GORUCK GR2 and even the Tortuga Outbreaker.
If you are just graduating from roller suitcases to one-bag traveler, this is a good option to see if this style of travel is really for you.
Additional Images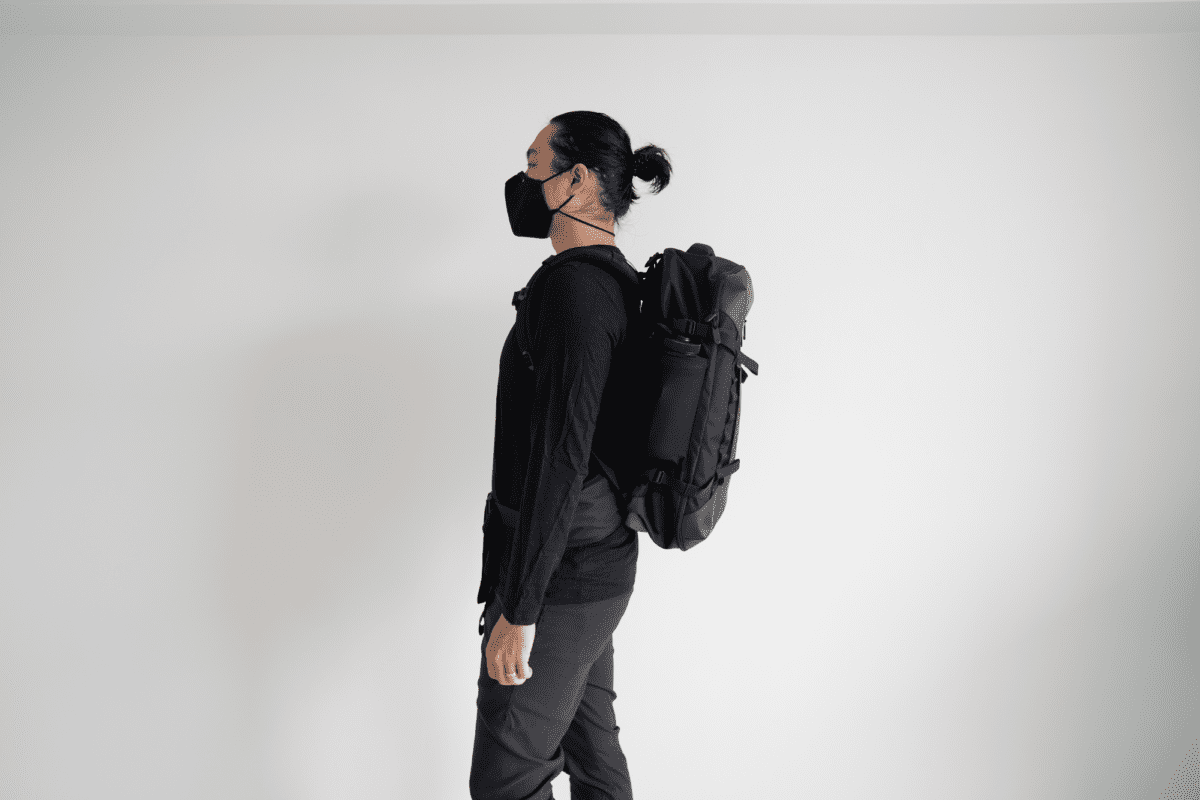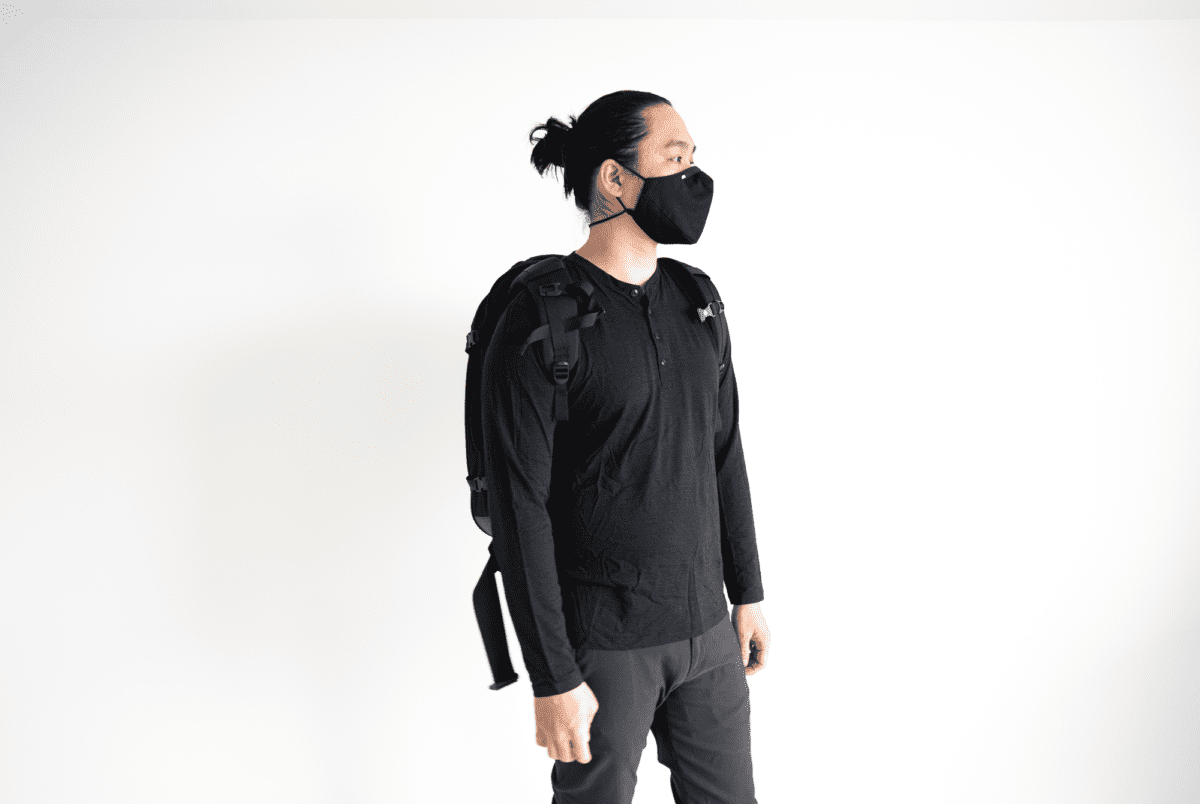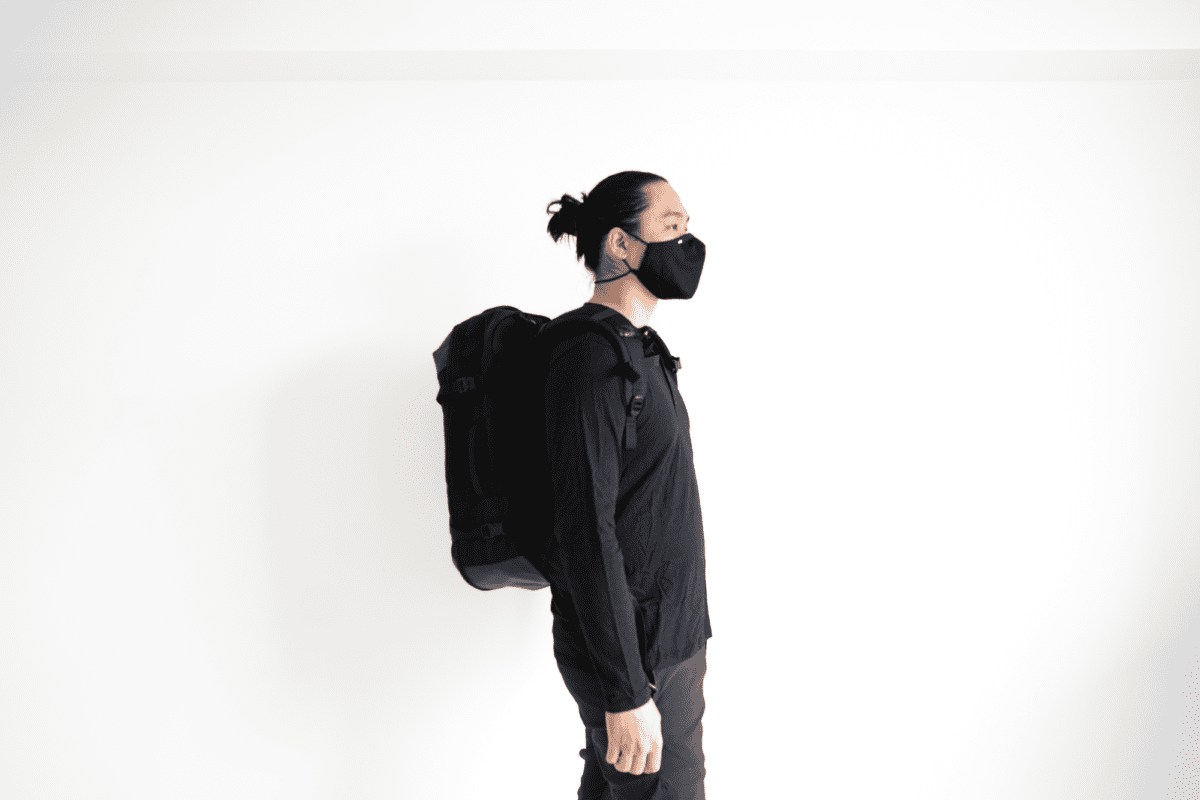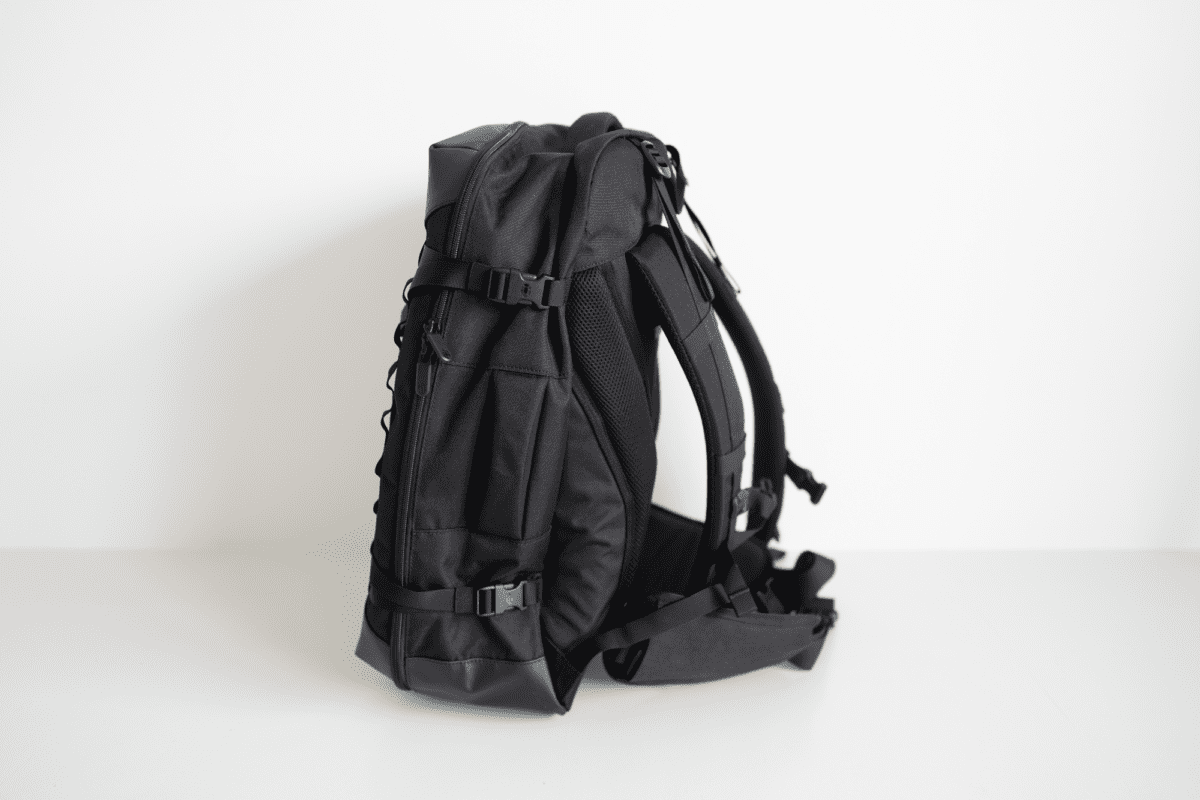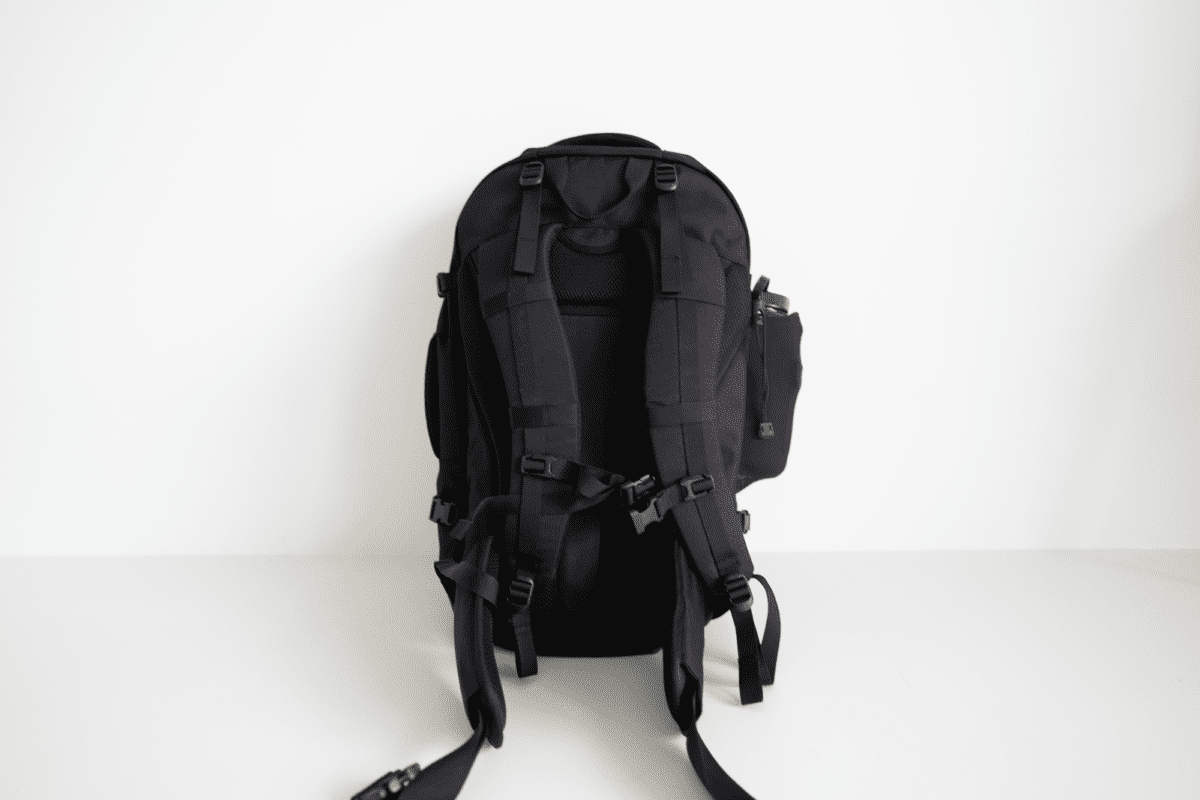 Like this review? See all of my in-depth reviews.
Also, consider supporting me by being a Patreon. Every cent given will go back into improving the content of this website.