This website is made possible by readers. I may earn a small commission when you buy through the links in this article at no extra cost to you. Learn more.
While the purpose is that of a packing cube, the Supermarine Doublebag is designed to be more of a bag with little structure. While cubes are use to instill order into your onebag, the Supermarine Doublebag achieves it in its own way.
Details
Price $125 on outlier.nyc
Material 100% cotton
Fabric Weight 200gsm
Made in Portugal
Overview
As travel starts to resume, my interest in packing cubes has slowly started to stir. Just kidding, I've never lost interest and constantly look forward to the day I can travel again.
Most of my travels, I alternate between the GORUCK Packing Cubes, TOM BIHN Stuff Sack, and Tortuga Packing Cubes. There wasn't a single use case that none of the above options couldn't work in. These days, if you get the right packing cubes from the right brands, they'll probably last you the rest of your life.
But we know that the yearning for the Outlier Supermarine Doublebag is not one of necessity, but of desire.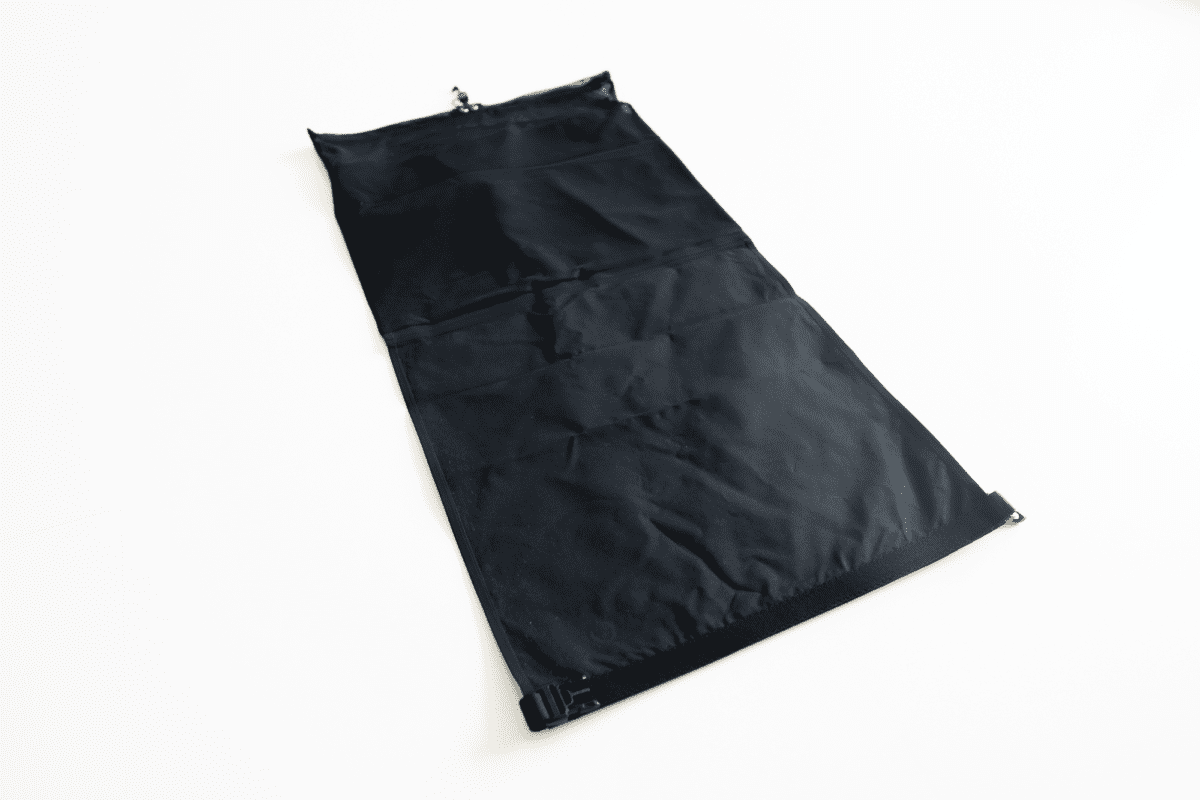 While Outlier offers a wide array of travel pants like the Outlier Futureworks and Outlier Slim Dungarees, when they release an accessory, it'll usually be the only one they release. Like the Outlier Polyamour Belt, the Outlier Supermarine Doublebag is the only one of its kind (the one-off Supermarine Rollie doesn't count).
Style
Who cares about how a cube looks if it's going to be in your backpack anyway? In case you're new here, I assure you there are people who do care and I'm one of them.
I believe things should not only perform well but look good. It's not so much to show off. In fact, I could care less about what others think about how my stuff looks. The most important thing is how I feel about them. Whether it's something as insignificant as a tea canister, or functional as a backpack, I want them to look good so I feel good.
Luckily, that's not something you have to worry about with Outlier. Outlier is, first and foremost, a fashion brand. And even though they do release travel-ready apparel and gear, they do it with style. No compromises. I've been wearing Outlier for many years now and this is one of the reasons why they have such a cult following.
This distinctive style is present in the Outlier Supermarine Doublebag. The Supermarine Doublebag is a rectangular bag made out of two compartments, a mesh one and one made of Supermarine. Because of its longish shape, it looks nothing like other packing cubes out there.
It's awkwardly shaped, with a drawstring closure on the mesh end and a rollie clip closure on the other.
But no one likes ads, so I got rid of them. If my articles helped you, I ask for your support so I can continue to provide unbiased reviews and recommendations. Every cent donated through Patreon will go into improving the quality of this site.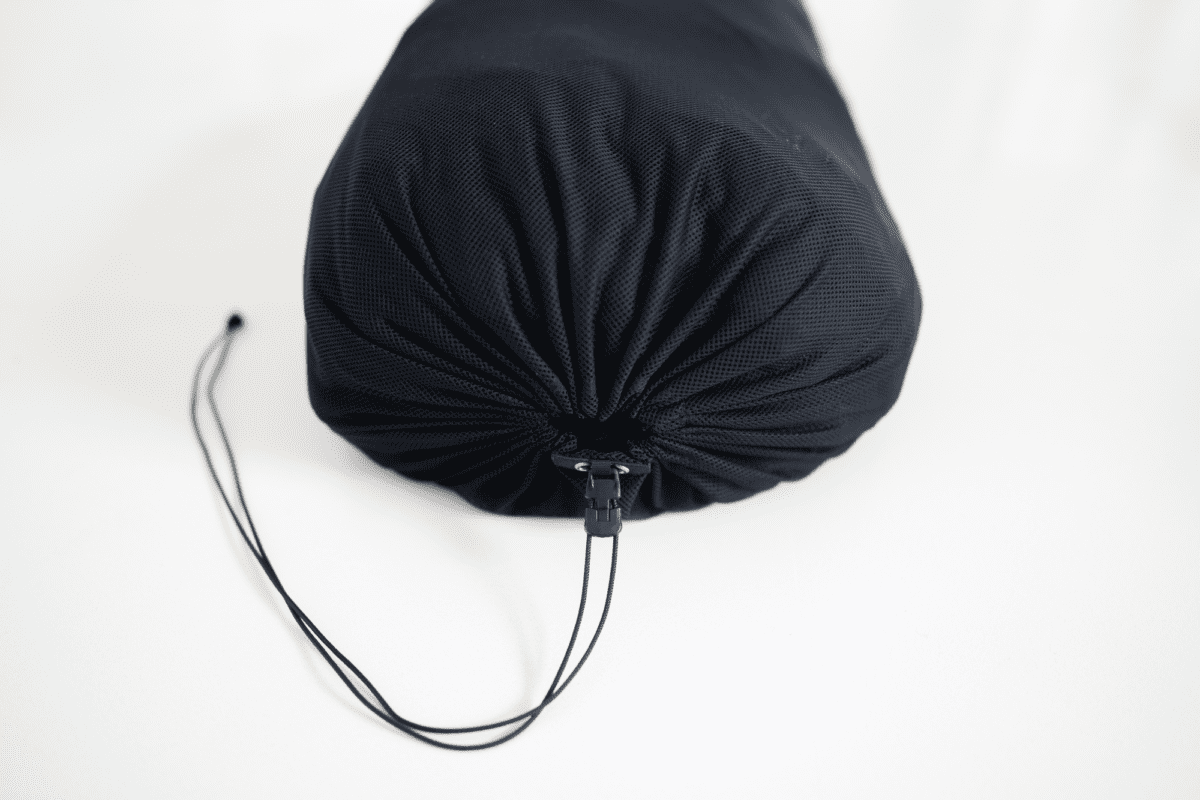 Without a doubt, it looks different, and unlike any other packing cube out there. Technically, it's a packing bag rather than a packing cube. But, it's these little quirks that make Outlier so intriguing, although I admit they can be an acquired taste even for a long-time fan like me.
Material
Like the F.Cloth on the Outlier New Shorts or Outlier Futureworks, the Supermarine is another one of Outlier's iconic material. The Supermarine is more often seen on less regular pieces like the Outlier Clean Jacket or Outlier Supermarine Cap. It takes knowing the story behind the fabric to understand just why this is the case.
In World War II, the British invented a fabric to keep their pilots alive in the North Sea should they get gunned down. Later on, it was used by the British Navy in Antarctic exploration. It was even used in firehoses. And eventually, like many mil-spec fabrics, it found its way into high-end hiking gear.
Why this fabric is so revered is found in its highly water-resistant, extremely breathable and completely windproof properties. Sounds familiar? That's because it's many of the same features GORETEX is pushing.
What sets it apart is its ability to stay comfortable under pressure and develop none of that sweaty/clammy feeling you get with these other synthetic fabrics. Another feature I can appreciate is that the premium fiber with dense weave allows it to be tough and supple yet breaks in beautifully. I, for one, love to see my gear slowly break-in, developing a patina over time.
The reason you've never heard of Supermarine Cotton is that it never quite got its spotlight in the mainstream with the advent of fabrics like GORETEX or Ballistic Nylon. The main customer for the past few decades has been various Air Forces who understood just how superior the fabric is and are willing to pay for it.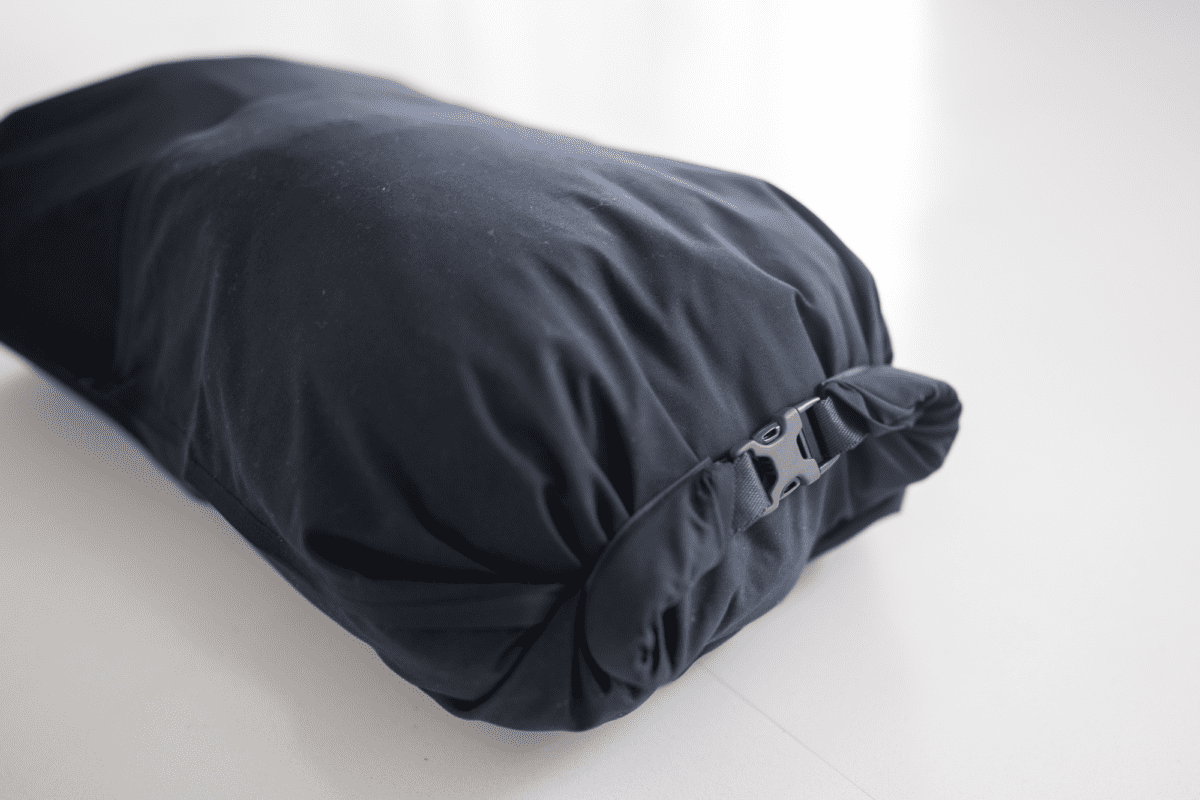 The fabric is also treated with premium durable water resistance (DWR). So, on top of the natural water resistance that comes with the dense weave, the DWR is the icing on top that creates something truly rain repellent. The DWR is not wax-based, so you don't get the heavy, clammy cotton you get with jackets like Barbour for example.
Usage
As mentioned, this is more of a packing bag than a packing cube. I was able to fit 20 large-sized t-shirts into the Doublebag. When spread across the two compartments, you can fit a little more than if you stuff them into one compartment. However, it's negligible and not something that you have to account for packing.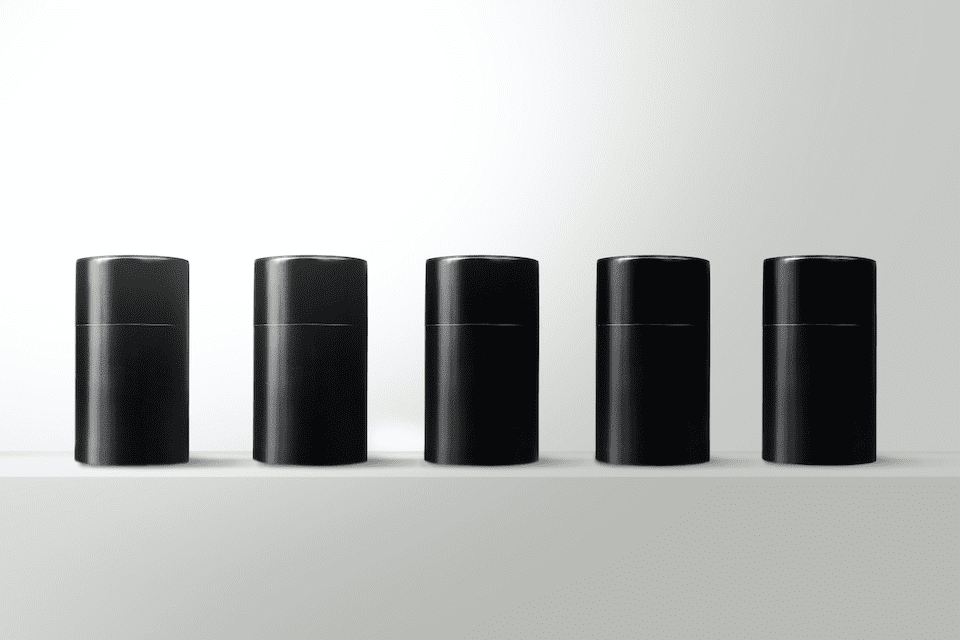 I found a 100 year old company that would create these heirloom quality canisters for me. They are handmade and will keep your tea leaves, coffee beans or anything that you need dry for years to come.
or read review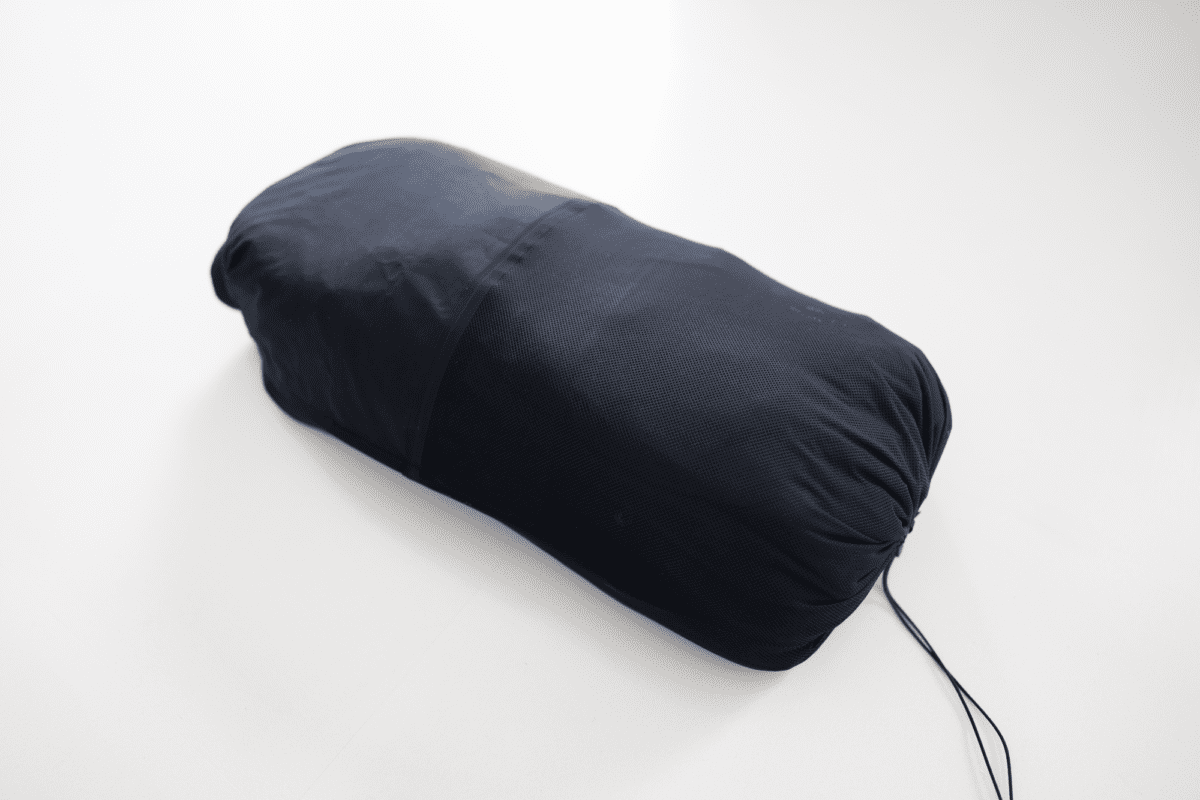 While you don't really need 20 t-shirts for a trip, I like that the Doublebag accommodates to the amount you need. Any excess space, you can use the roll-over closure to compress the contents to get it as compact as possible.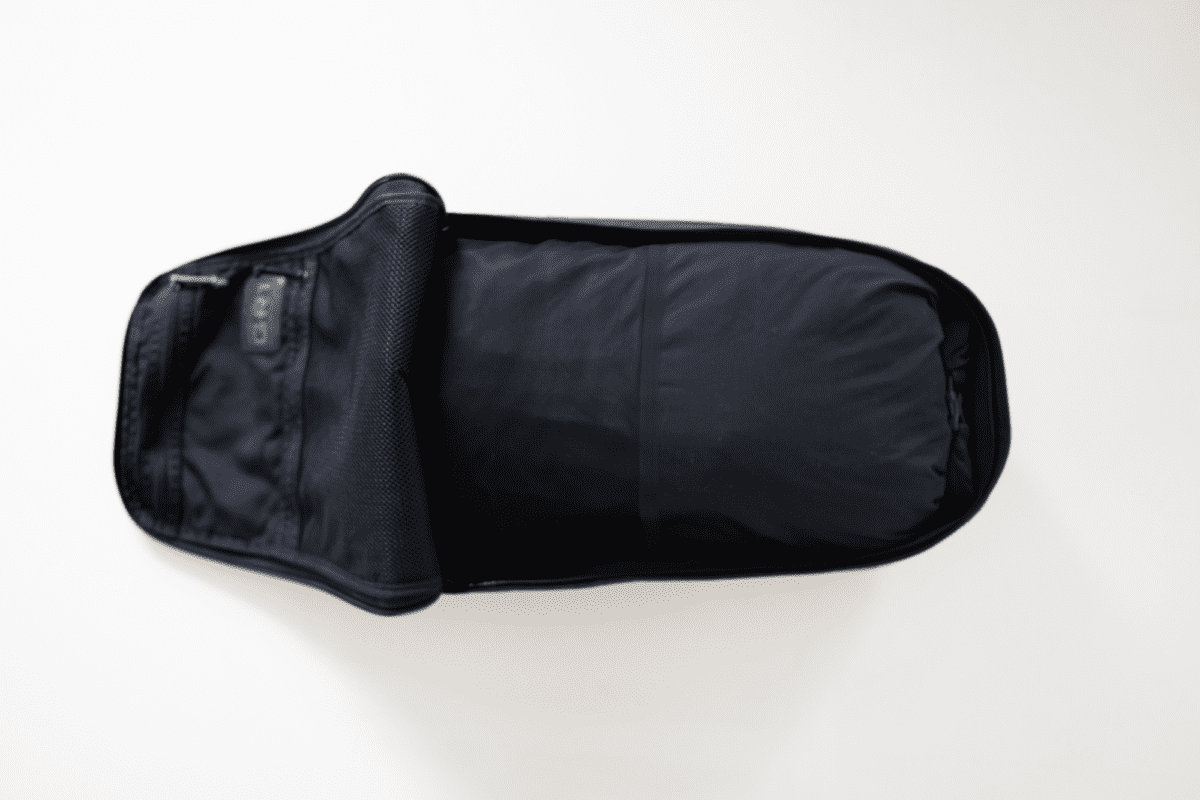 Fully-packed, the Doublebag takes up almost the entirety of the GORUCK GR1 26L.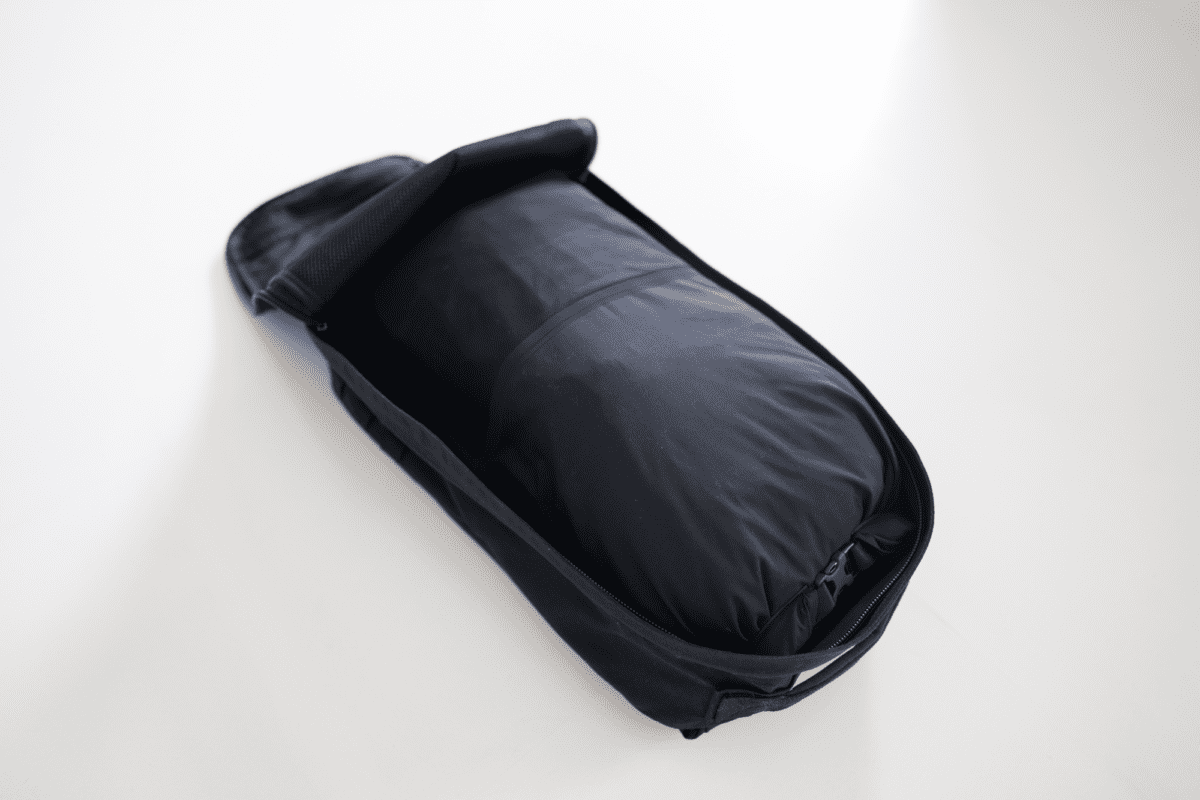 The clasp to tighten the mesh part is new to me. You kinda pull the drawstring to tighten and tug on the clasp to open it out. If you don't tug on the clasp, it won't open.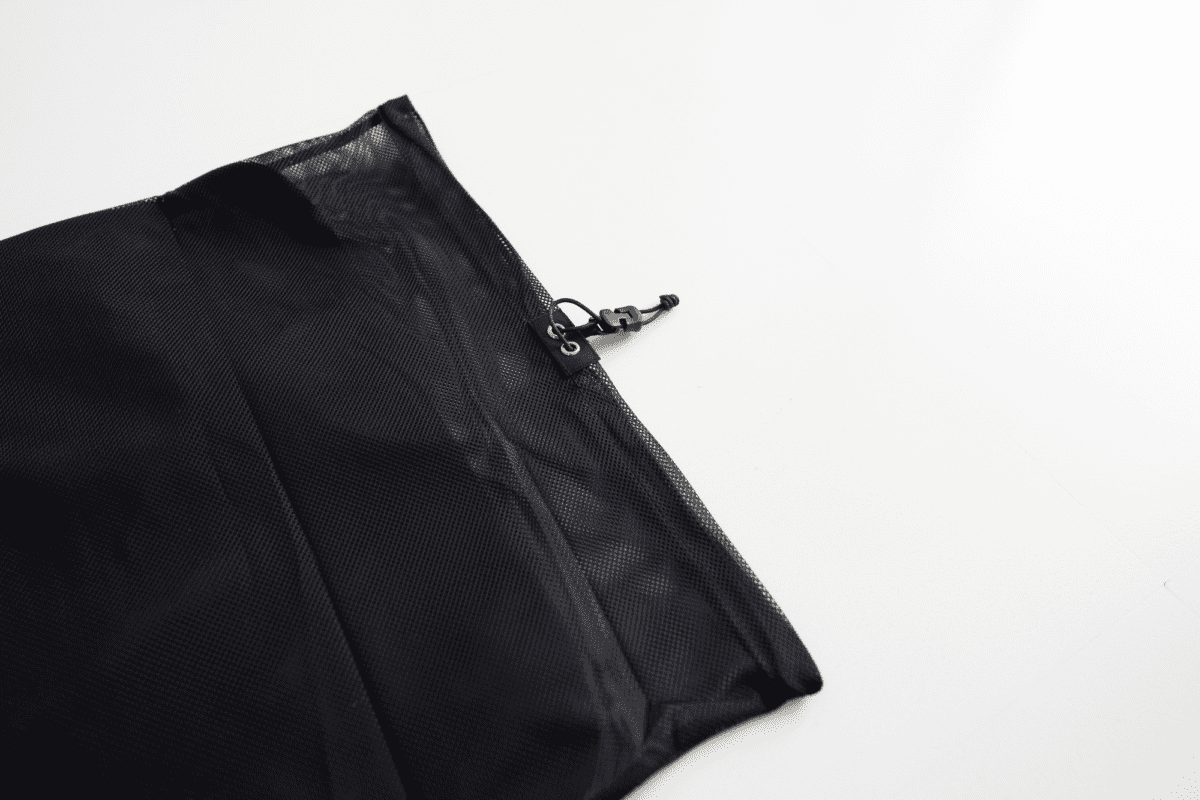 Another thing to note is the practically of the Doublebag if you are a long-term traveler. The Doublebag doesn't open up like most packing cubes, so you can't see the contents at a glance. You would be digging into the bag or pouring out the contents each time. This will make things messy and disorganized. This bag is not for the hyper-organized one-bag traveler.
Conclusion
Overall, the Outlier Supermarine Doublebag does its job, at a premium. It's hard to justify the price point with just the features and materials. This is a product for a die-hard Outlier enthusiast and there's nothing to be ashamed about.
For the rest of you normies, there are great options like the TOM BIHN Travel Sacks or GORUCK Packing Cubes that cost a fraction of the price.
Additional Images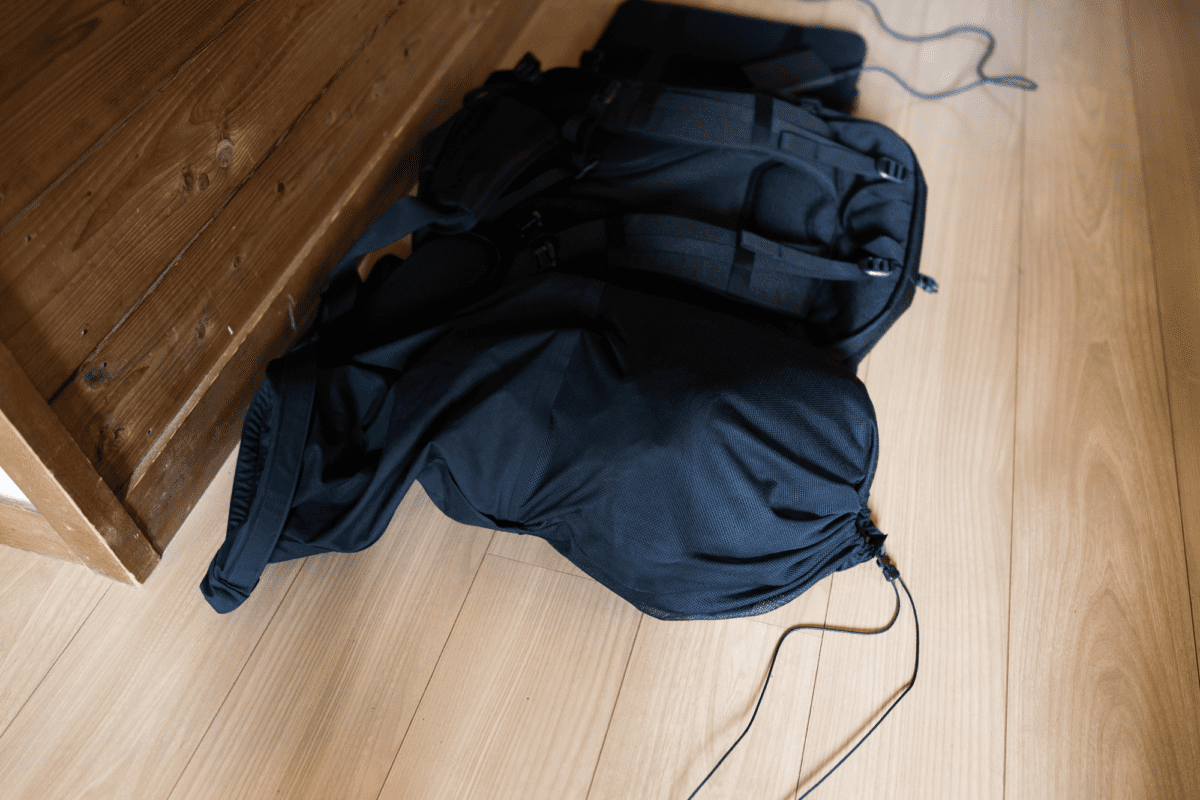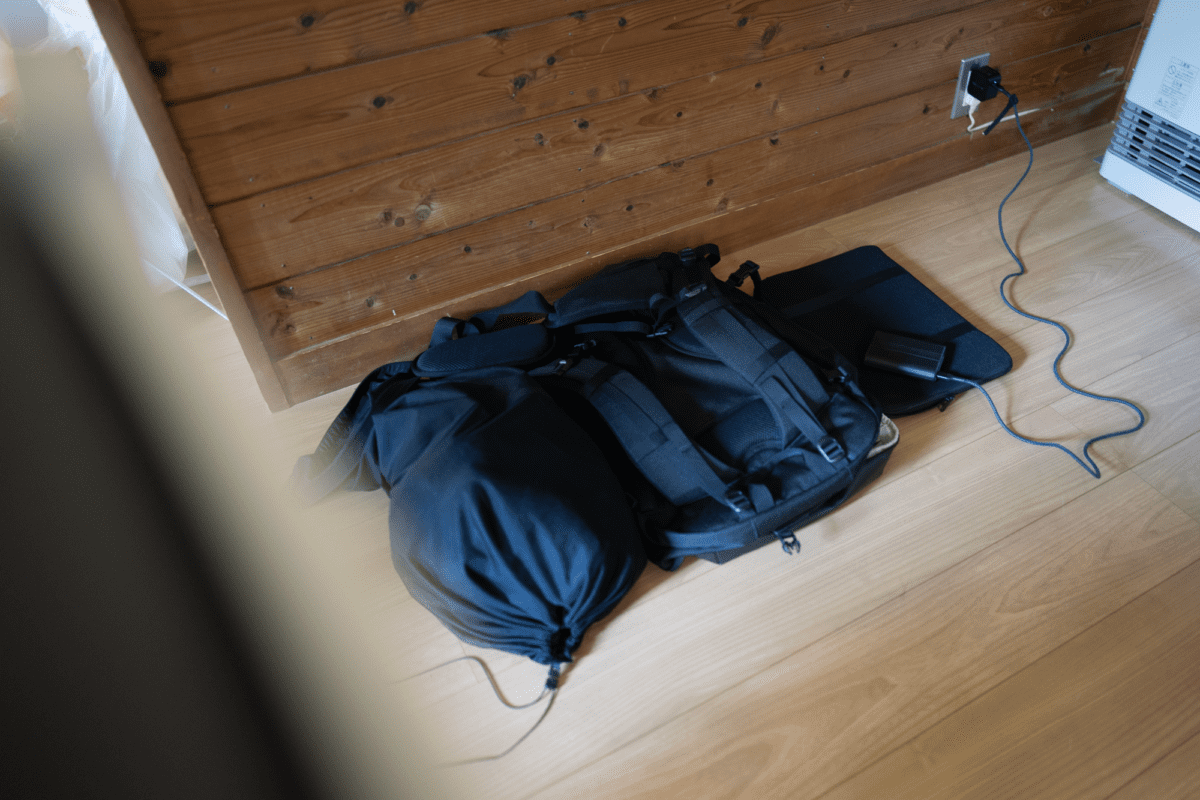 Like this review? See all of my in-depth reviews.
Also, consider supporting me by being a Patreon. Every cent given will go back into improving the content of this website.
Tagged accessory outlier packing cube review supermarine cotton