This website is made possible by readers. I may earn a small commission when you buy through the links in this article at no extra cost to you. Learn more.
Details
Overview
While TOM BIHN is known for their legendary backpacks, it's not the backpacks that sustained my affection for them all these years.
Being one of the few backpack companies that control their entire production line, this advantage gives TOM BIHN a unique advantage when it comes to material and production knowledge, and the ability to iterate on new designs. This is why TOM BIHN often comes up with the most unexpected iterations, experiments, and products, such as the Tray Bien.
While I've reviewed several oddball products from TOM BIHN, such as the TOM BIHN Shepherd's Wool Utility Cloth, they were still within the realm of possible products that a travel-influenced brand would release. But the Tray Bien was something I truly didn't expect.
Some of you might have heard of the TOM BIHN Travel Tray, which might seem like it has a similar purpose. But, they are essentially different products. The Travel Tray is a packing cube that lets you double as a valet tray when you travel. However, the Tray Bien is purely a tray that sits at home. It does not try to be more than that.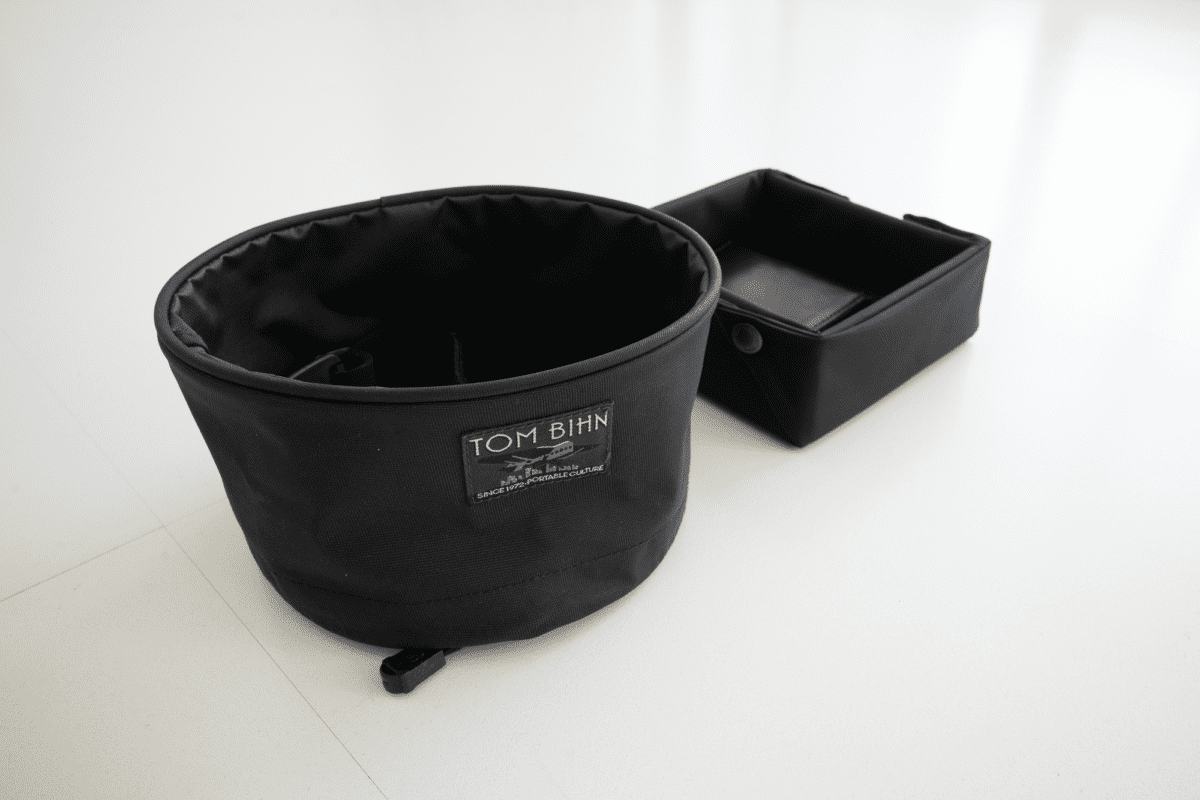 Style
The Tray Bien comes in three materials and various colors, but, as always, I got the black Ballistic version for both small and medium. The black looks minimalistic and stealthy. Unlike the other colorways, the black version is the only one with a blacked-out logo tag in the middle of the base which blends seamlessly into the rest of the product.
The design of the tray is simple. It's basically a two-inch high, square tray, with visible folded corners. Each corner has a button that can open up to release the walls of the tray outwards for a little more space and a less rigid look. In the buttoned state, it looks more like an organizer tray, where it looks more like a valet tray when unbuttoned.
One thing to take note is that the folds are quite rigid and might not unfold on their own when you first unbutton them.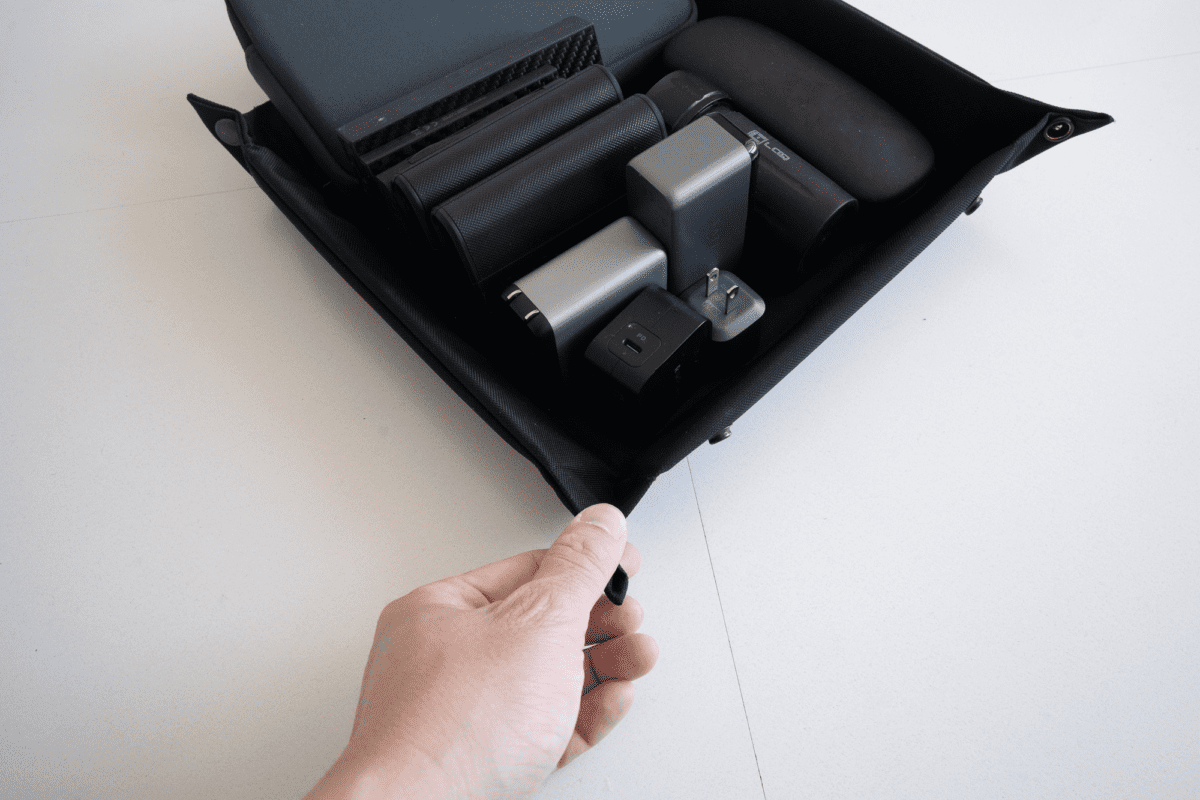 The buttons are on a triangular fold that is probably the most distinctive part of the tray. On two edges of the tray walls, you will be able to see that the outer and inner fabric is separated and the conjoined seam makes the edges relatively thick.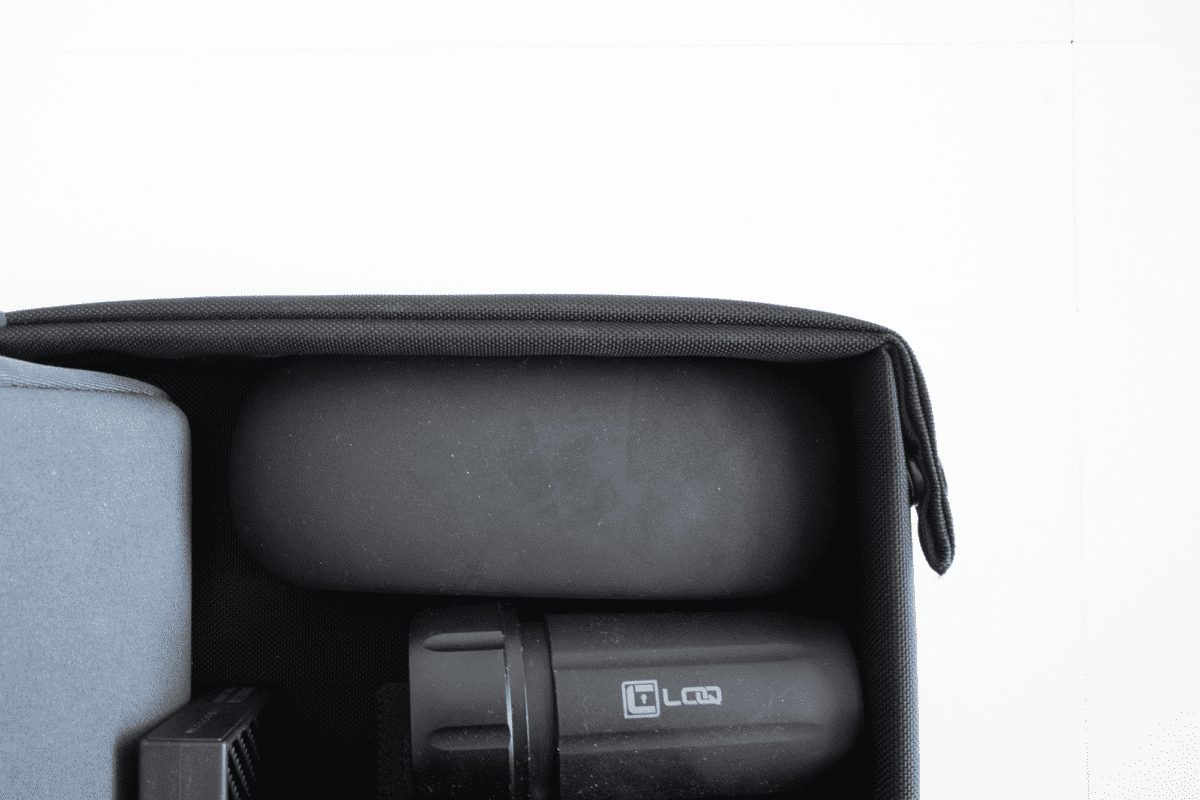 I would say the design is not as refined and clean as brands like Aer, where every single angle is considered. However, that old-school, nonchalant look is synonymous with TOM BIHN and gives the flavor that I have always liked about TOM BIHN's stuff.
Material
The Tray Bien comes in a few materials, Ballistic Nylon, Cordura, and RUFF STUFF nylon.
But no one likes ads, so I got rid of them. If my articles helped you, I ask for your support so I can continue to provide unbiased reviews and recommendations. Every cent donated through Patreon will go into improving the quality of this site.
Ballistic nylon and Cordura should be nothing new if you are already looking at TOM BIHN bags. They are religiously used throughout the product line, ballistic a little more so than Cordura.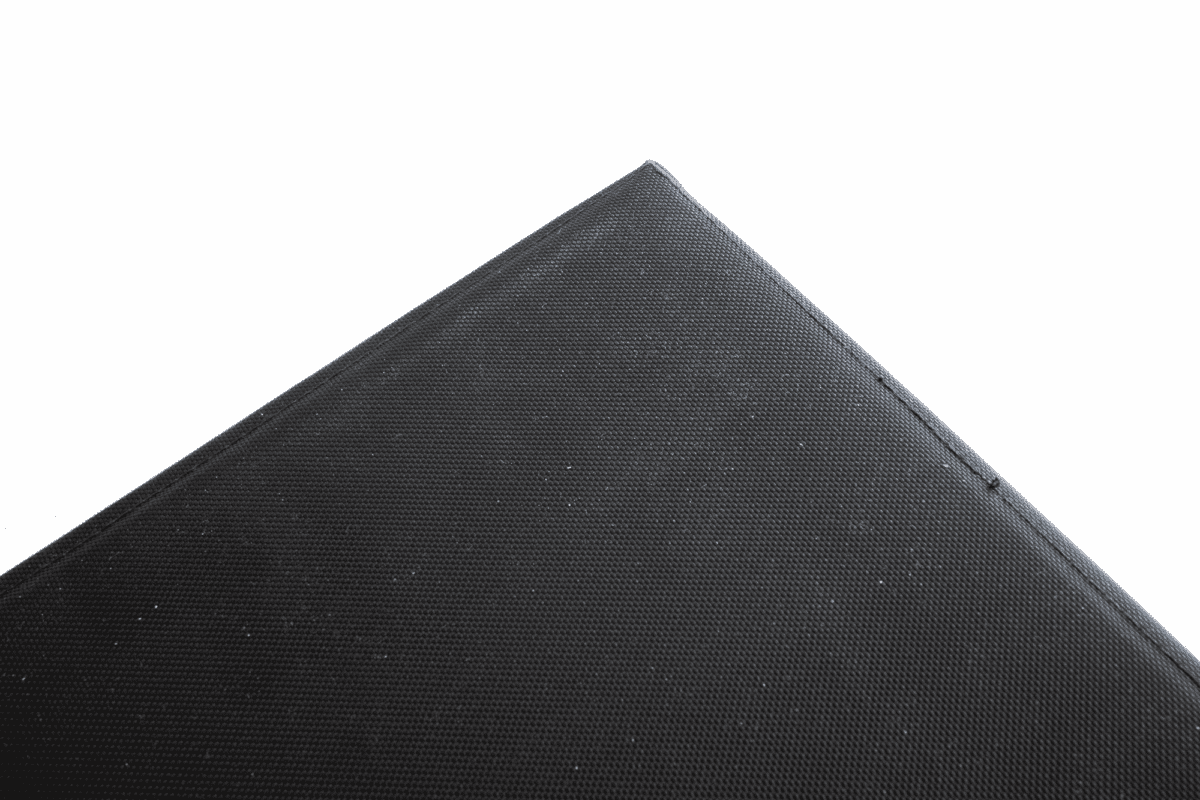 RUFF STUFF, like Cordura, is a brand of 1000d mil-spec texturized nylon.
While there would be a little difference between ballistic nylon and the rest, in this application, the choice of material will probably come down to preference of color. For example, if you want black, then ballistic nylon is pretty much the only choice. Similarly, the boreal colorway comes only in RUFF STUFF nylon.
Given that the Tray Bien will likely just sit in a drawer or on a shelf, choosing a material based on aesthetics might be acceptable for once.
Usage
There are two sizes of the Tray Bien; small and medium. I had imagined that I would use them the same way, but really, the sizes have an unexpected impact on how I end up using them.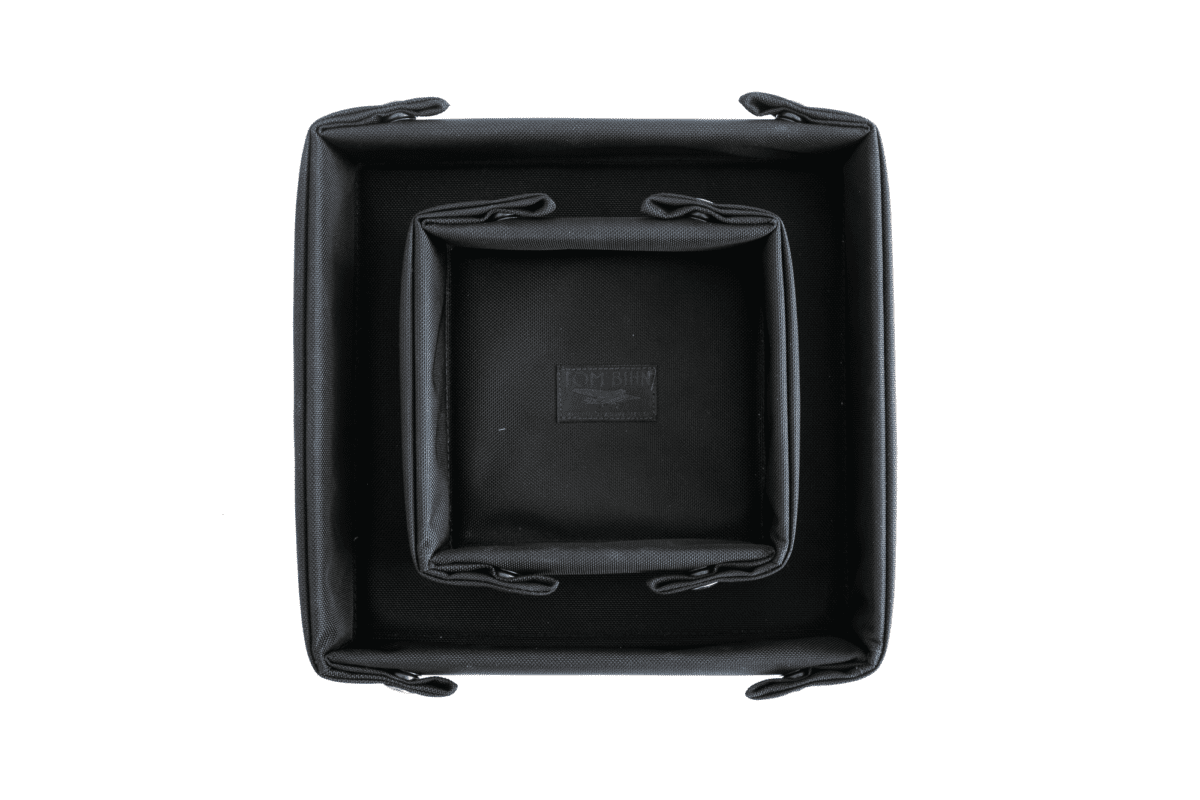 The buttons are in a gunmetal color with the TOM BIHN word inscripted into it. Even though the gunmetal buttons is close to black, there is quite a contrast between the metal and the black ballistic fabric.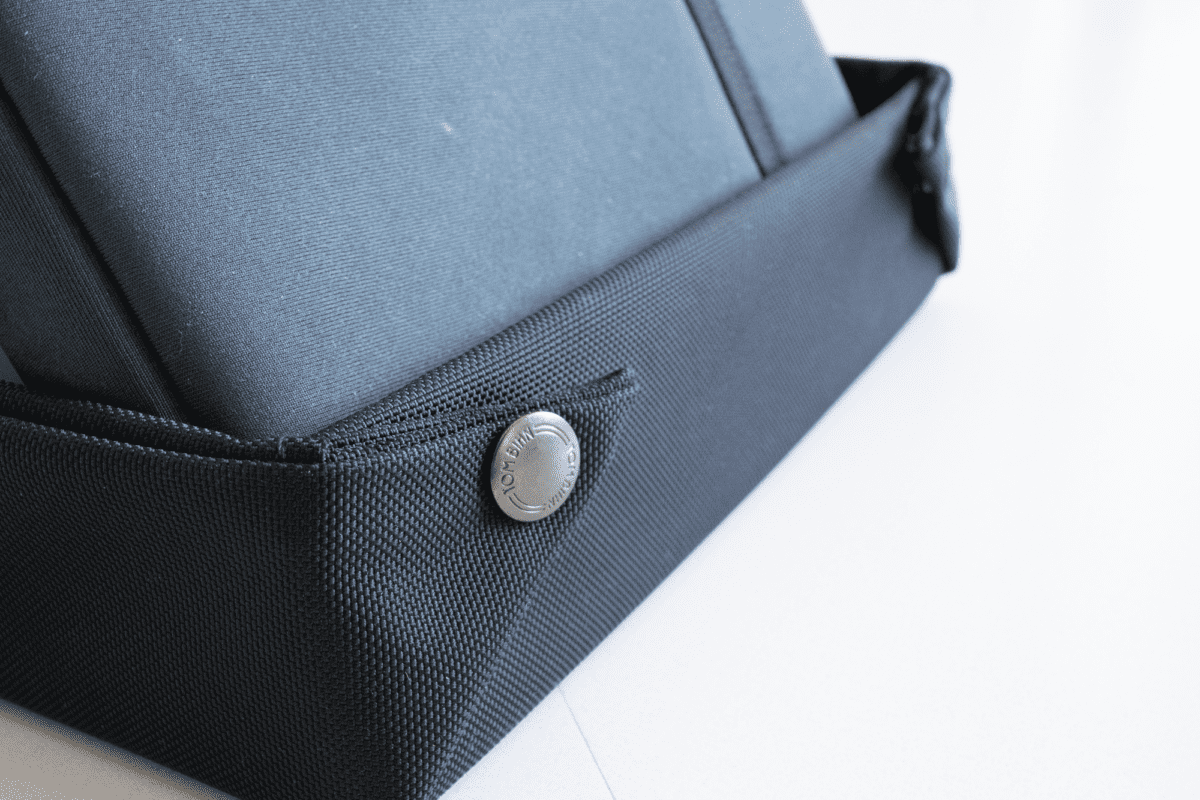 The small is the perfect size for a valet tray. I have it by the entrance of my home where I dump my Jibbon Key Organizer and NOMAD Slim Wallet the moment I return home.
You might think that the medium would work the same, but the medium tray is huge in the context of using it as a valet tray. Unless you want to dump your entire backpack's content in there, the small would be the ideal size for your everyday carry.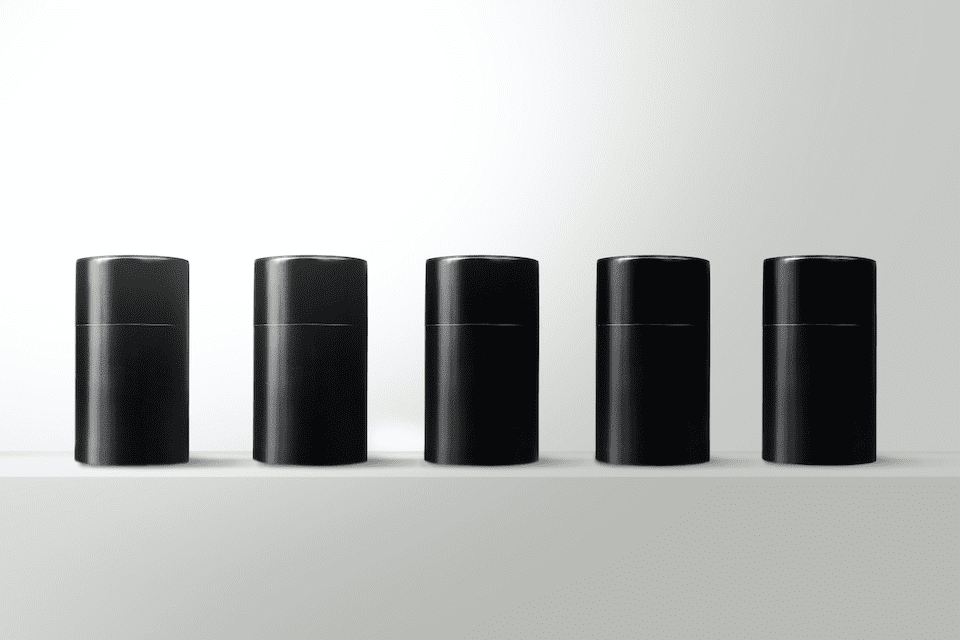 I found a 100 year old company that would create these heirloom quality canisters for me. They are handmade and will keep your tea leaves, coffee beans or anything that you need dry for years to come.
or read review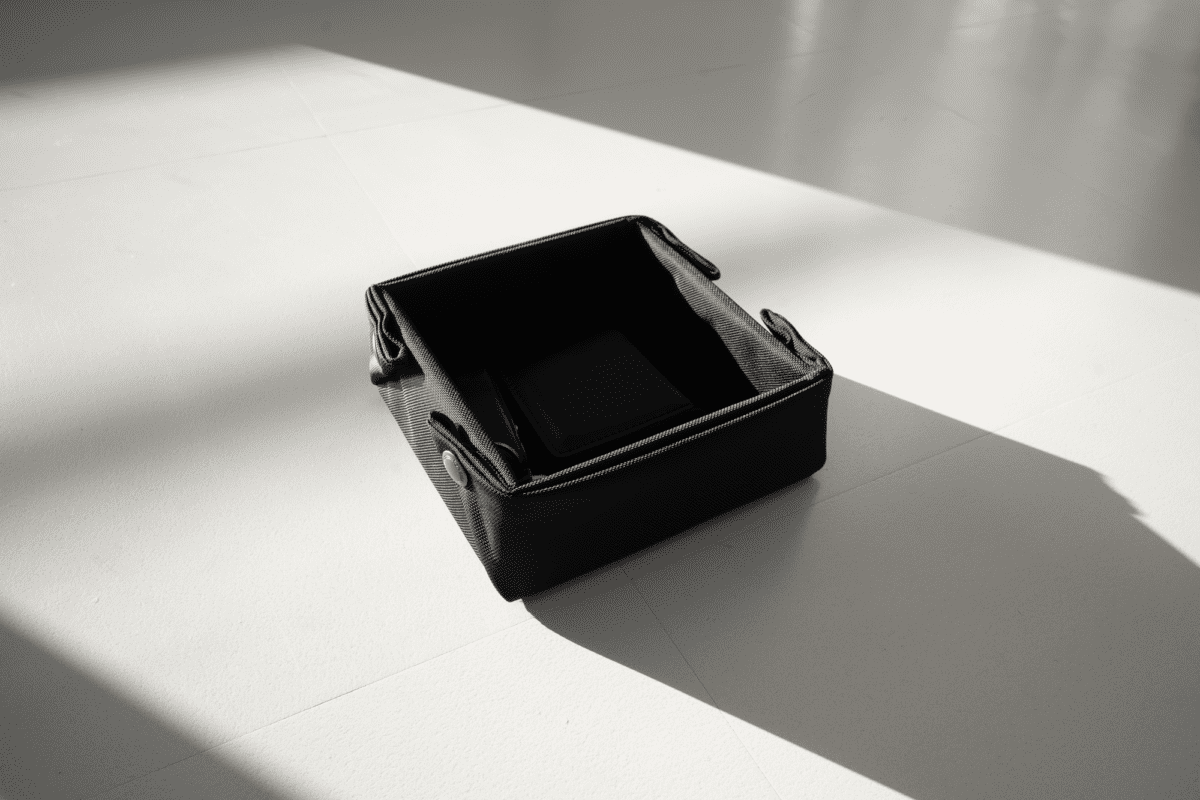 The medium, on the other hand, is a perfect organizer. I currently use it as a compartment for my electronics. I have a fair bit of electronics, such as any power banks or wall chargers that don't sit in my wire dopp. In the buttoned state, the compartment lets me line up my gear neatly. While some might have it in the drawer, I like how it looks on my open shelf.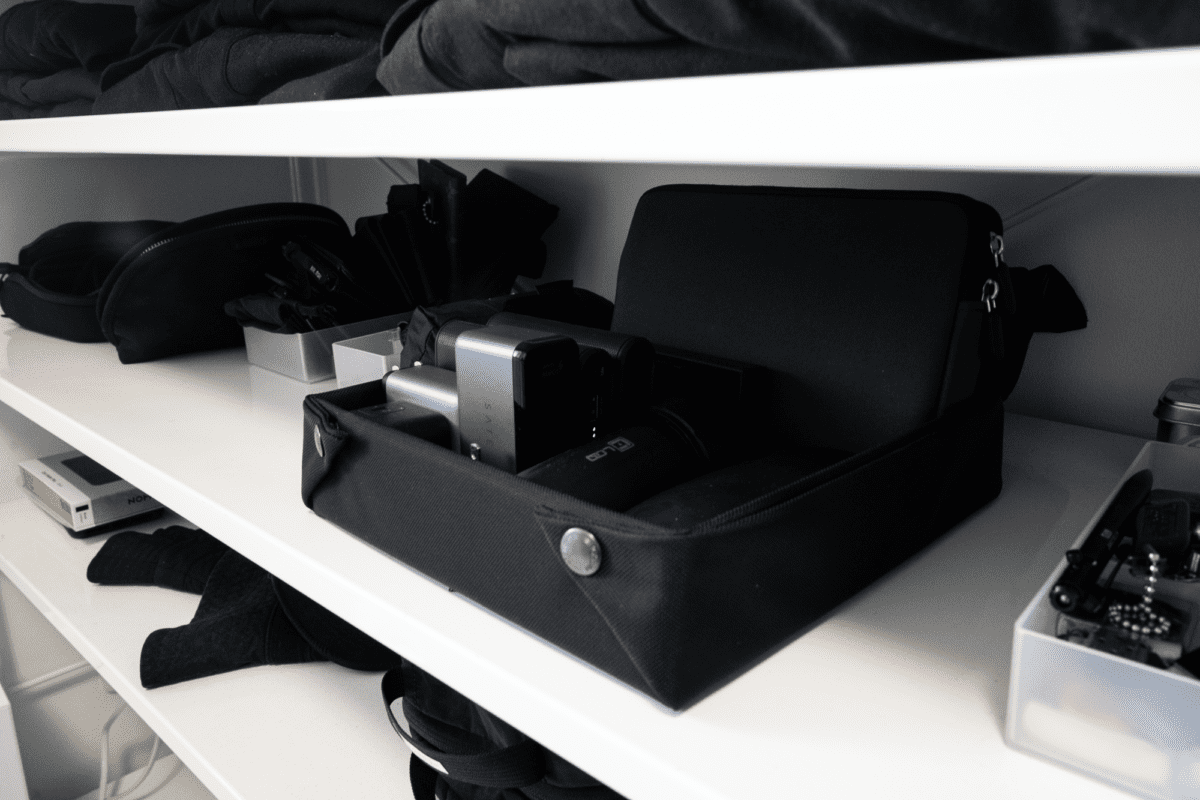 Conclusion
The Tray Bien is certainly not a product you would normally shop for. Until you see how TOM BIHN has done it. Taking in their decades of experience and quality control only made possible by their in-house manufacturing team, it is certainly a unique product worth looking at.
Additional Images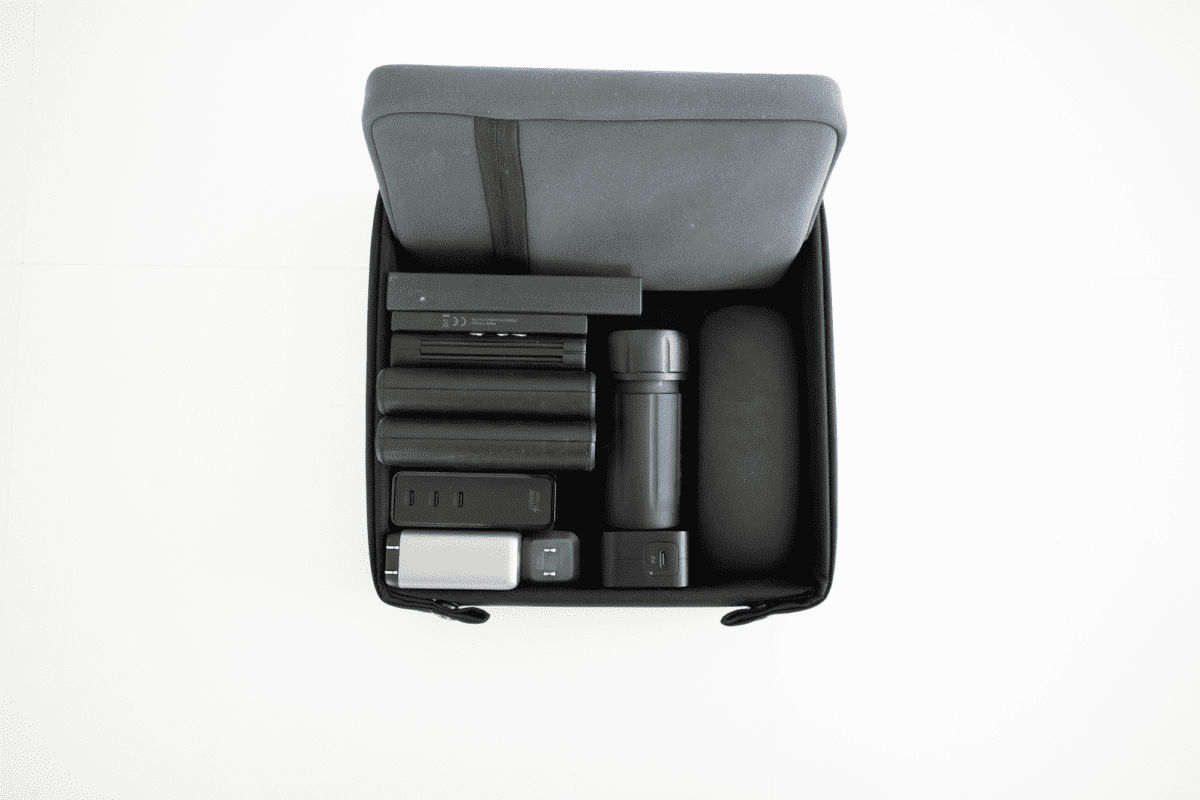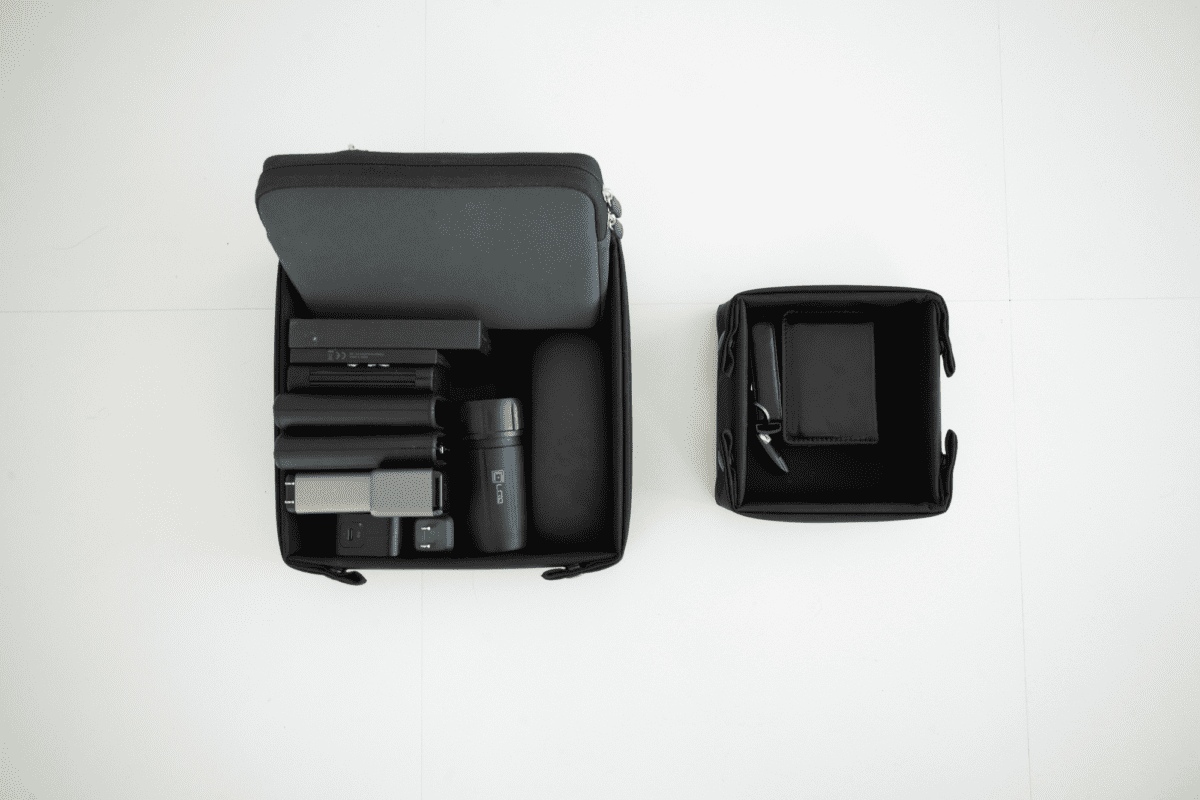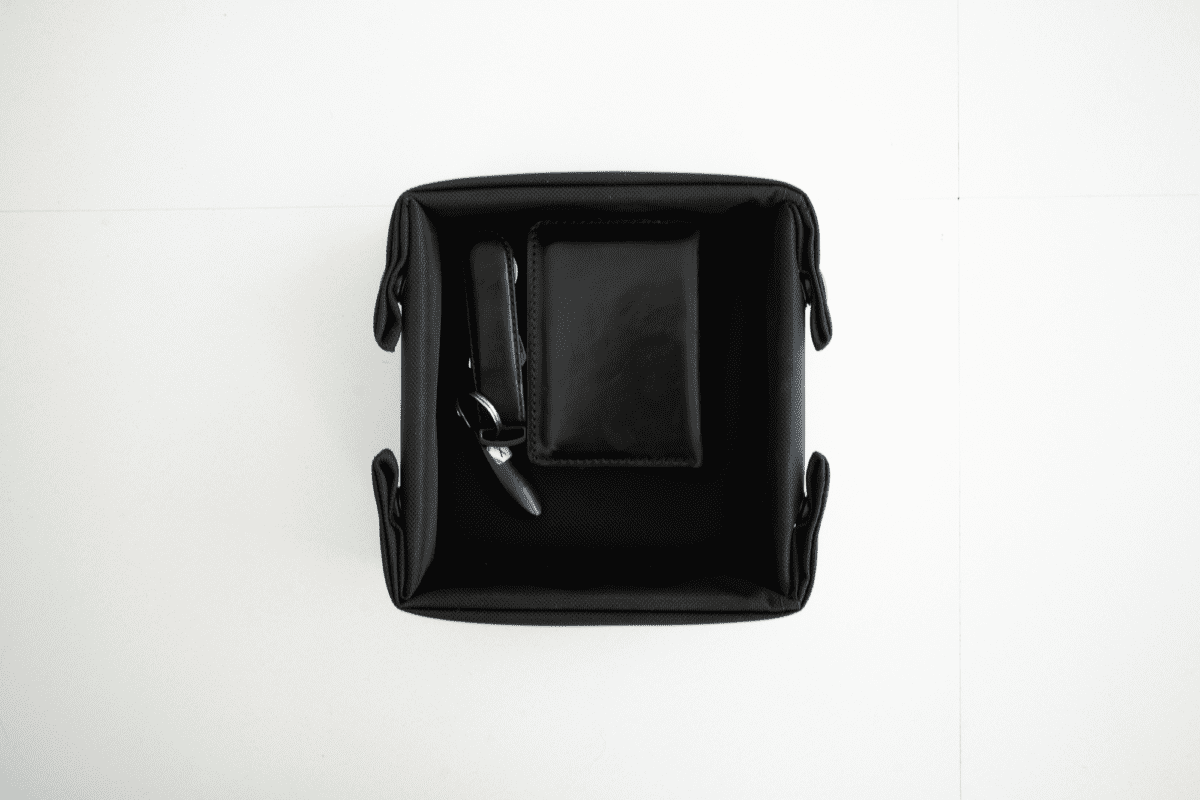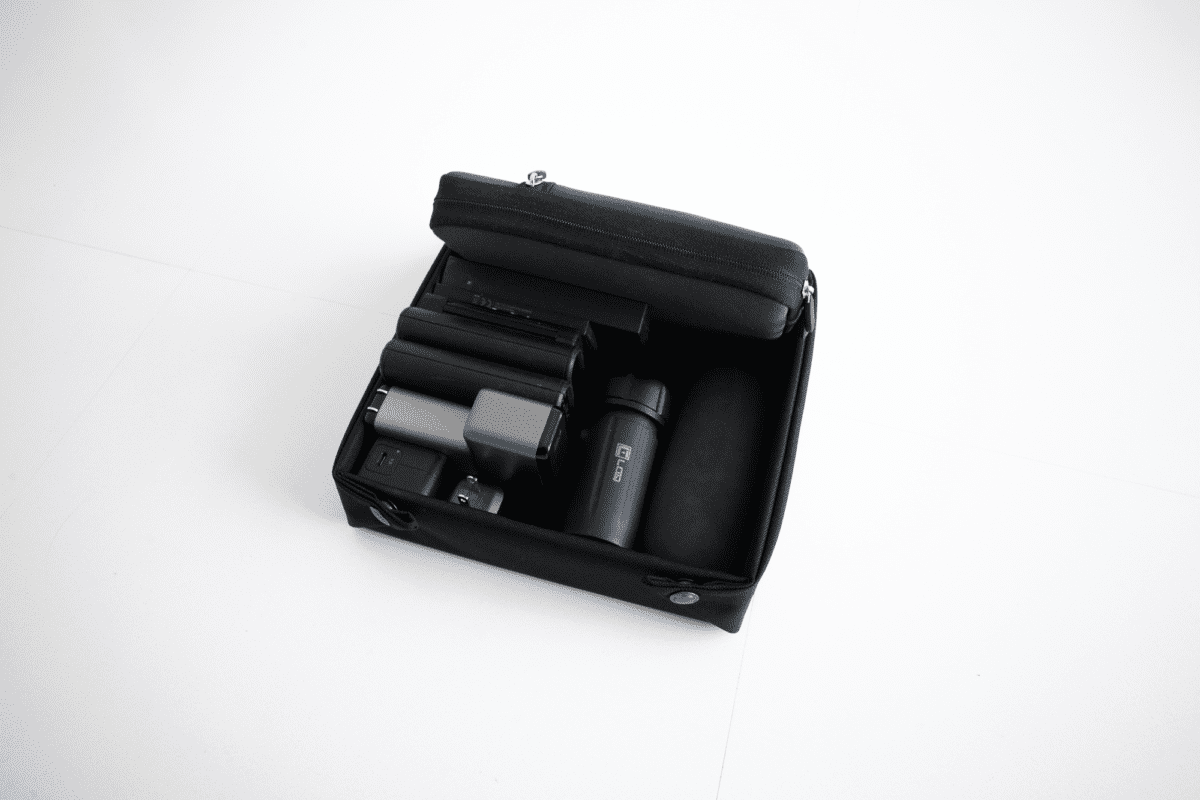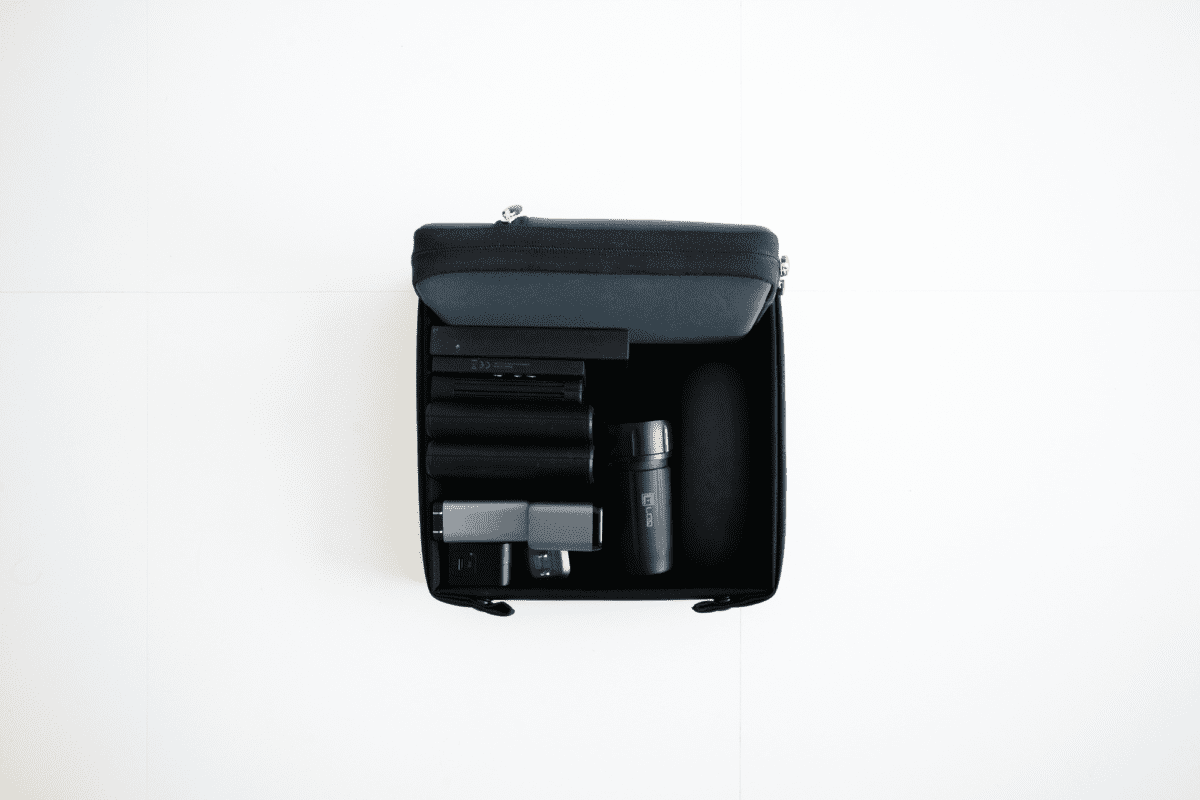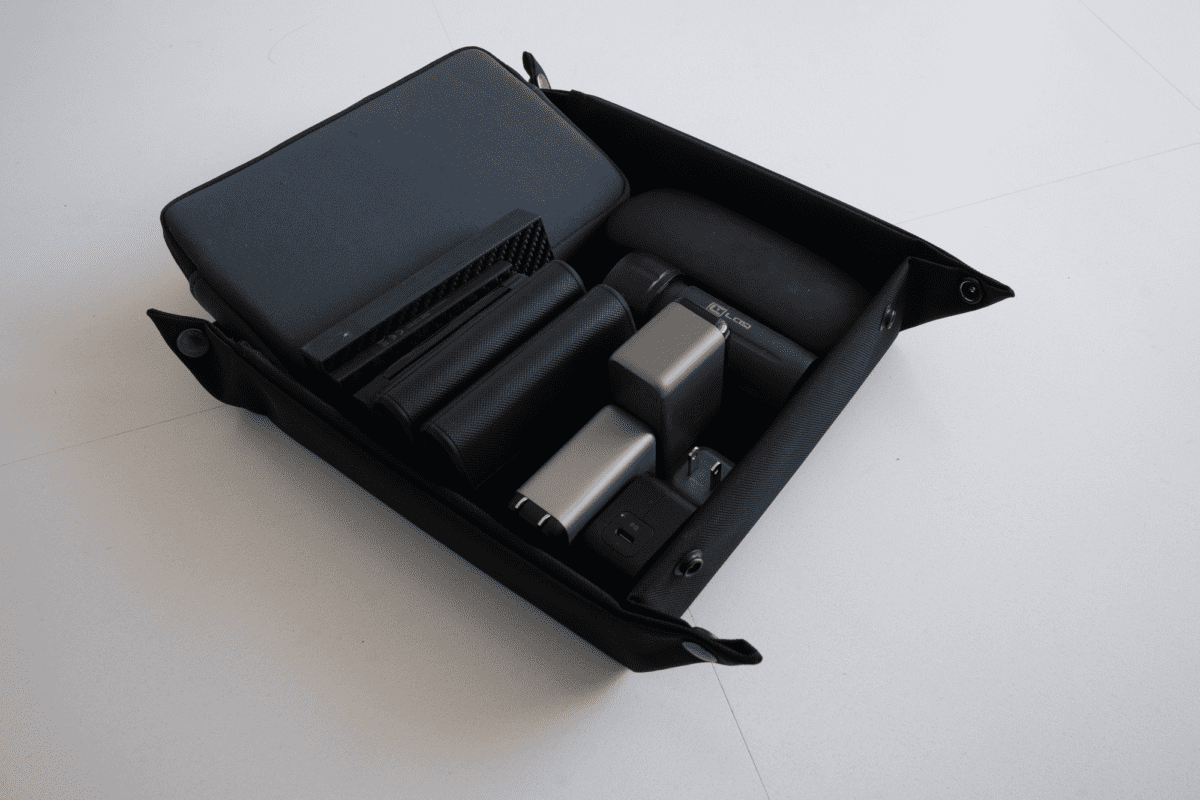 Like this review? See all of my in-depth reviews.
Also, consider supporting me by being a Patreon. Every cent given will go back into improving the content of this website.