This website is made possible by readers. I may earn a small commission when you buy through the links in this article at no extra cost to you. Learn more.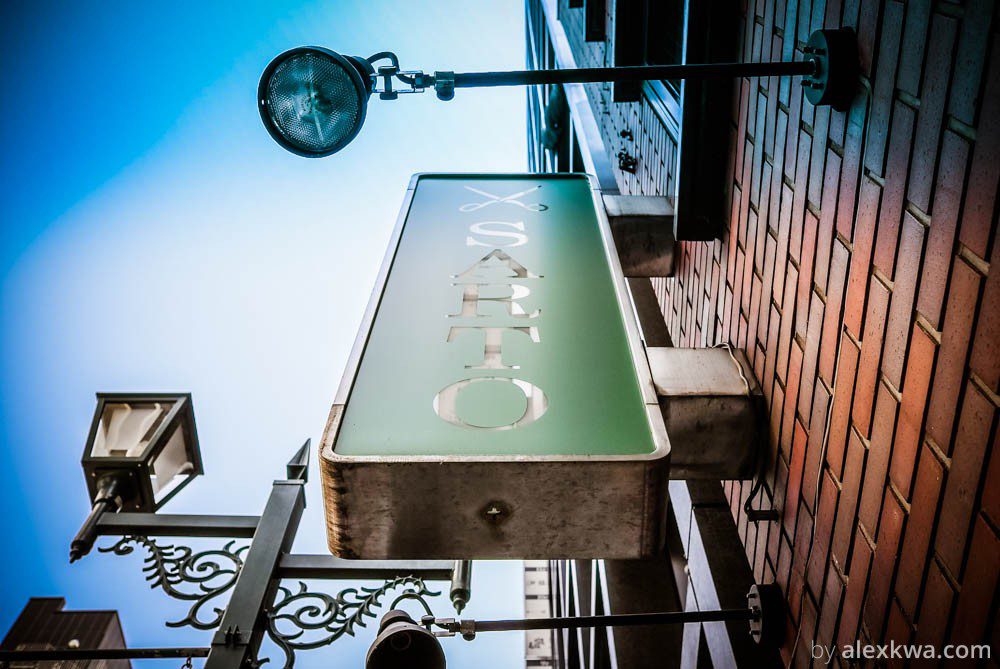 After being told by Momotaro that they could no longer repair my jeans as it was a collaboration piece and the quality is of a different level, I was determined to look for a reliable replacement repair service for my worn-out raw denim. Turning to Google sensei, the results that turn up were one-man repair shops with poorly-designed websites. As a designer, that brings my confidence to a drastically low level. Then, I found Sarto, with 3 locations to boast.
With a crotch blowout slowly surfacing on my jeans, I decided to visit the Ginza outlet to check them out. An appointment is a must. The Ginza outlet has two levels, the one on the 3rd floor is the level you should be going. After showing them the damage, the cost for the crouch blowout came up to ¥4000, and an additional ¥3000 for each of the two holes near the cuffs. Since I approached them only 5 days before leaving, an additional 20% charge was imposed to get it done on time. I also decided to proceed without the cuff repairs, and left the jeans to their masterful hands.
The repair was done by darning which involves weaving (and blending) in new threads. As a result, not only will your denim be left strongly secured, but the hole will also be masked so well that any once prominent damage will be unnoticeable. If you visit seamstresses in Singapore, they will simply sew the holes together or introduce a patch that makes your crotch stand out. Returning 5 days later, the jeans was well-repaired, but doesn't look as sturdy as the previous repair by Momotaro themselves.
Sarto is a very upscale, all-in-one, premium repair, tailoring, fitting joint that costs as much as it looks. While not specialized, they are very reliable. I would recommend always trying your original maker first or getting recommendations from them. If all else fails, Sarto is here.