This website is made possible by readers. I may earn a small commission when you buy through the links in this article at no extra cost to you. Learn more.
This guide is outdated. Please see here for the latest guide.
If you are moving to Japan or have lived here for a while, you'll find yourself needing a credit card. And why settle for something subpar when you can get the best credit card in Japan at no extra costs? While many mobile payments allow you to get by with just a bank account, credit cards are still necessary for many merchants and will make your life that much more convenient.
Having lived in Japan for almost six years, I'm going to share with you an extremely personal and opinionated guide on which credit cards I think are the best and that I personally own with great satisfaction.
But be forewarned, while I do occasionally write on finance-related topics like investing in Japan, I'm not a financial advisor. I'm not responsible for any decision you make as a result of reading this post and I would recommend that you do your own research before making a decision.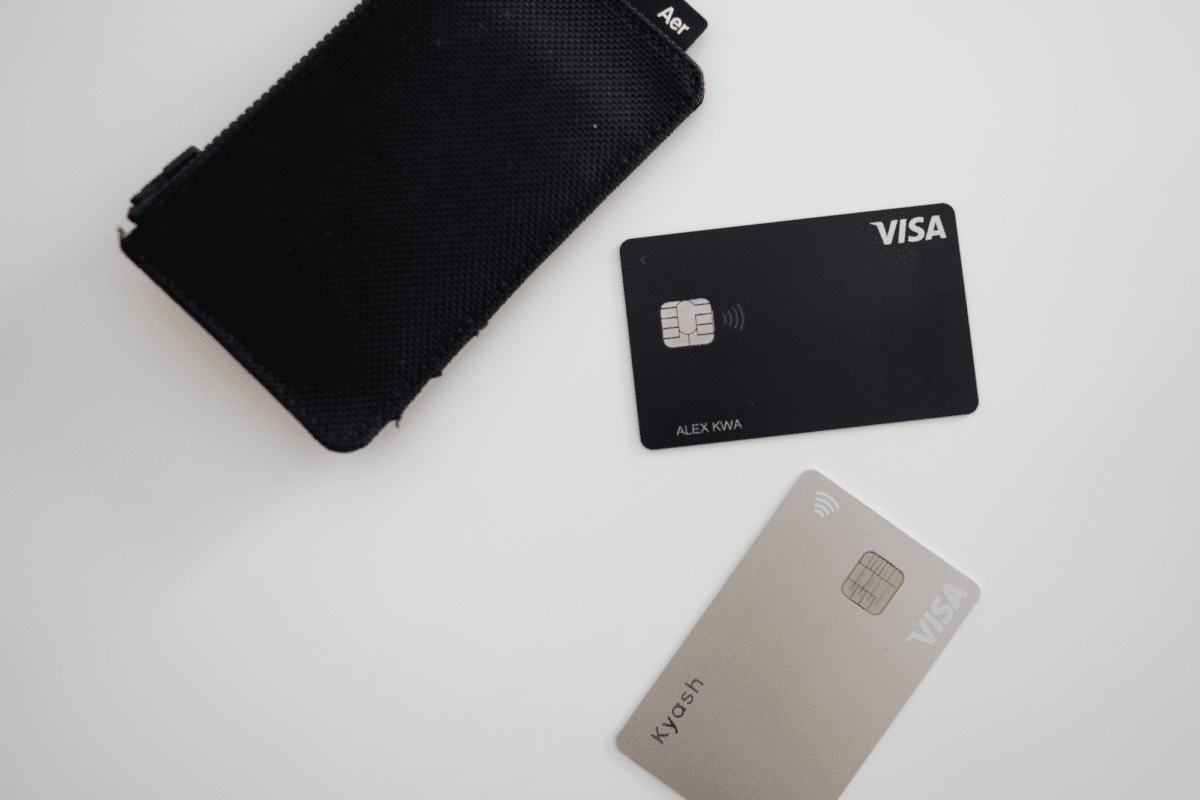 First off, I would like to share how I use my credit cards and what kind of requirements I have when I set out to choose a credit card. But a little bit about myself.
I'm in my 30s.
I'm a designer and place value on aesthetics and you can probably tell from my product reviews.
I use cashless payments (mobile or card) as much as I can. But I won't go out of my way to avoid a cash-only place.
I use cards mainly for personal expenses.
I spend approximately an average of ¥100,000 on my card each month.
Based on my needs, here are a few requirements and considerations I have.
No or nominal annual fee
In general, I would not go for cards that have an annual fee. The exception is if the annual fee far outweighs the benefits I get.
Simple card design
I see a credit card as an accessory. And as something that I take out so frequently, I want to feel good looking at it. With the advent of minimalist card designs like Apple Card that don't skim on benefits, this is something I expect, even though Japan isn't quite there yet.
Usability of points
You'll find that many credit cards in Japan offer some form of point back between 1-3%. ie. You use the card to pay ¥1,000, and you get back 10 points, and the points usually convert to ¥10 worth of something. However, you'll find that some type of points offers limited ways of usage, like only allowing exchanging them for some merchants. Remember, you want the card to suit your lifestyle and not the other way around.
Ease of management
To fully embrace the usage of your card, you are going to want a reasonable easy-to-use interface to see the usage history and points awarded. This isn't a deal-breaker but is important to consider for mental well-being.
Unlike many credit card recommendations articles, you'll likely see a list of credit cards without the writer actually using them, trying to pump out as much affiliate commission as possible. I, on the other hand, will be sharing with you a list of credit cards I personally use on a daily basis. These cards have been carefully selected after considering a wide range of cards based on the above selection.
But first, let's understand…
How do credit cards work in Japan?
This might sound like an obvious piece of information, but there is quite a bit of mechanics that goes behind how a credit card works and why the reward system is the way it is.
When a merchant decides to adopt a credit card (or cashless) payment, they will shell out a fee to the credit card company. This is typically between 3-5%, with certain types of merchants paying as low as 1% or as high as 7%.
But no one likes ads, so I got rid of them. If my articles helped you, I ask for your support so I can continue to provide unbiased reviews and recommendations. Every cent donated through Patreon will go into improving the quality of this site.
Within the above 3-5%, the company, usually a bank, that provides credit card, as well as the credit provider like VISA or Mastercard, will share the cut. With the credit provider taking about 1.5%, the credit card provider will have about 1.5-3.5% of each transaction to offer to play with as user benefits.
This is the reason you see my point back programs offering an average of 0.5-1% point back. As you can see, the amount of earnings for the credit card company is minimal, but that's because that isn't the only way they are making their money.
A huge way credit card companies make money is through Revolving Payments (or ribobarai リボ払い). This is the reason every time you use your credit card, the store assistant will ask "goikatsuyoroshidesuka?" (御一括でよろしいですか), which means "is one-time payment okay?". If you say no, then you will be signed up to pay with revolving payments. This is absolutely an unnecessary step at the expense of user experience, but the credit cards want your money and the merchants usually have it in their manual and comply accordingly.
Revolving payments basically means that you split a single credit card payment into monthly payments, in addition to an interest fee. The fee depends on the credit card you are using, but the interest is usually about 15% an annum. I would advise you to spend within your means, especially with interest rates as high as this.
Another way that credit card companies in Japan make money is with a form of loan called cashing. This means you can withdraw money on credit, a.k.a. money you don't have. The interest on cashing depends on the card with the average being about 18% in Japan.
Either way, this guide will not be focusing on revolving payments or cashing. My advice is to be financially responsible and endeavor always to spend within your means. The only exception I would make for loans is if the interest is lower than what you will earn via investments, which is around 3%, which is applicable when you are buying a home or a car.
Which credit cards do I use?
My main reasons for these cards are largely according to my requirements above. They offer the largest point back, that can be easily utilized without jumping through hoops like redeeming. While not all of them have the minimalist card design that I hope for, the ones that I use the most do.
1. Visa LINE Pay Credit Card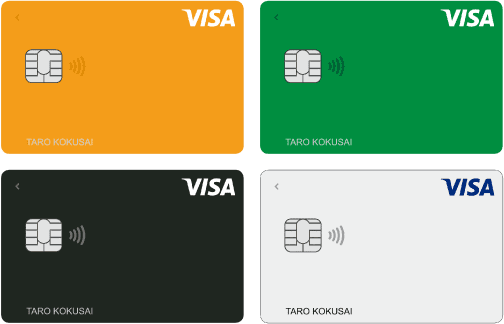 This is my newest addition and arguably the best credit card in Japan right now, largely due to the amazing 3% point back available up to 4/30/2021. Even after the campaign ends, the point back rate is on the high-end at 1%.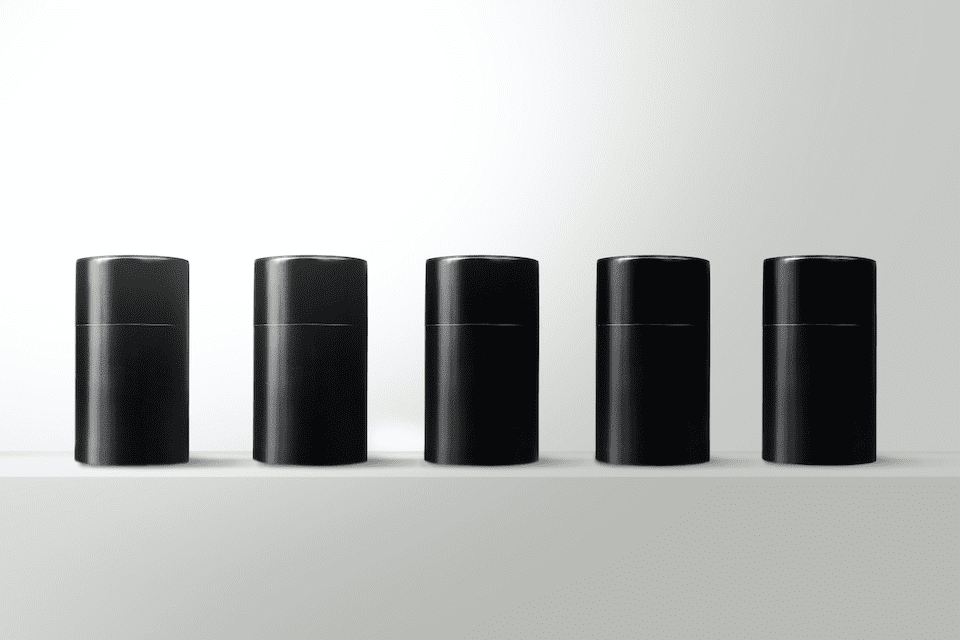 I found a 100 year old company that would create these heirloom quality canisters for me. They are handmade and will keep your tea leaves, coffee beans or anything that you need dry for years to come.
or read review
In addition, you can use it with your LINE Pay account, so that it will automatically charge each time you use LINE Pay. This means you don't have to manually top up your balance. If you use LINE Pay for most of your monthly expenses, you'll likely reach Platinum status in their points program which will also give you a 3% point back even after the campaign ends.
Basic features
3% point back up to 4/30/2021, 1% after that
VISA branded
Issued by SMBC
¥1,375 (incl. tax) per annum, free for first year
What I like
Highest point back at 3% (up till 4/30/2021)
Beautiful, minimalist card design
Points can be used to charge balance, making it essentially cash back
Connected to LINE Pay, so you never have to charge your LINE Pay balance
Supports Apple Pay
LINE Pay has a large adoption rate
Has annual fee (after the first free year), but waived if you use it at least once. So, technically free.
What I don't like
Using LINE Pay (the mobile payment) has a different rate of point back, which depends on your rank within the LINE points program.
Have to view usage history on a separate app outside LINE (Vpass by SMBC)
Certain payments are not eligible for points (for example, when charging Kyash or SUICA)
2. Kyash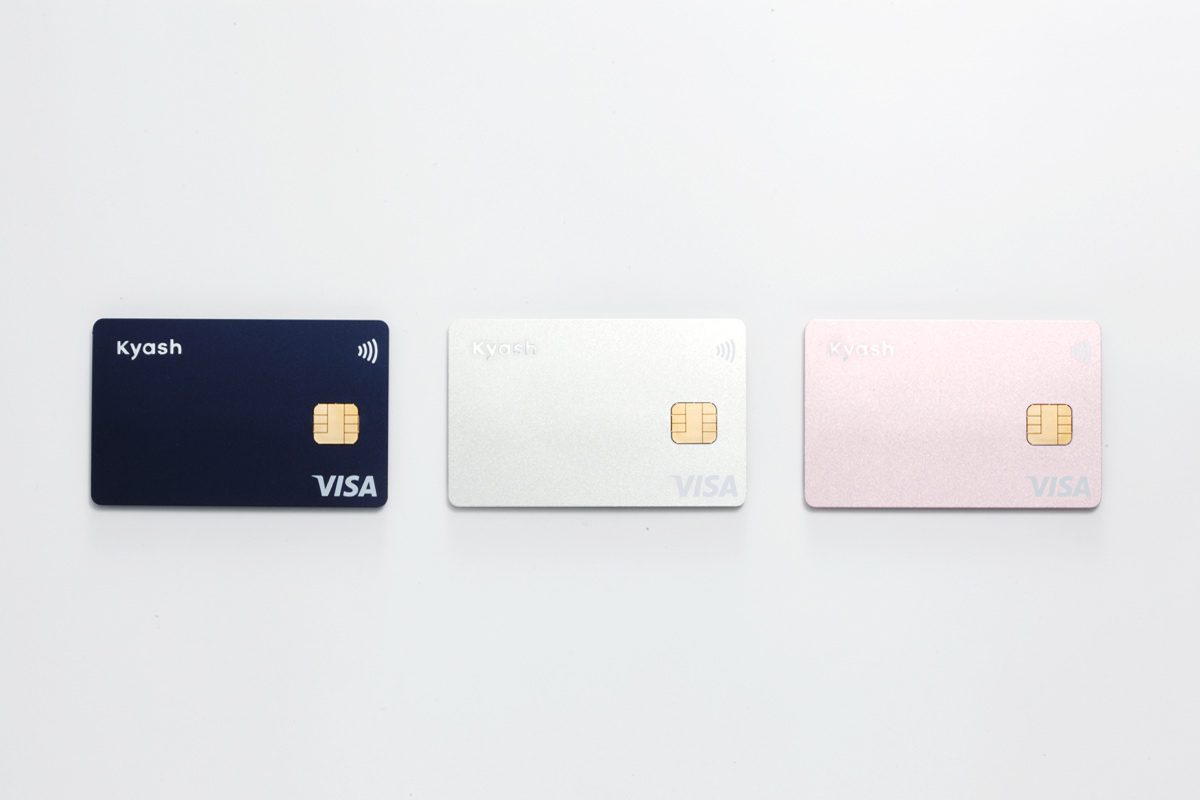 Kyash originally started out as a digital wallet that allows you to send and receive money to your friends. They have since released a VISA-branded credit card that allows you to pay with your Kyash balance at shops and online stores.
What's special about Kyash is that they allow you to charge your balance with a credit card and then using the balance for added benefit. However, while you can charge your Kyash balance with the LINE Pay VISA card, you cannot get points doing so.
At the time of the article, the point back for Kyash is 1% in Kyash points, which lets you redeem it into your Kyash balance at 1 yen per point. It can essentially be considered as a cashback.
Basic features
1% point back
VISA branded
¥300 one-time issuance fee, no annual fee
What I like
Beautiful, minimalist card design
Points can be used to charge balance, making it essentially cash back
Double benefits by charging your balance with another credit card
Beautiful app interface to manage your balance

Purchases instantly show up in the app

Control over your expenditure since you can only spend what you charge
Supports Apple Pay
What I dislike
Can't use the card for certain payments (ie. LINE mobile payment)
Lower adoption rate, thus making it harder to send/receive money from friends
Few (almost none) campaigns compared to other mobile payments
3. Rakuten Card
This is arguably the most "basic bitch" card in Japan and one of the easiest to apply for foreigners or students. While there isn't any real advantage to getting it just for the card benefits, the advantage is largely due to the synergy that is the Japanese conglomerate, Rakuten.
I got this largely because of the ability to use the bank account connected to the Rakuten card for stock investments within Rakuten Securities.
Basic features
1% point back (if you use it with Rakuten Pay, you can get 1.5%)
Choose between VISA, Mastercard, JCB or Amex
No annual fee
What I like
Increases your Rakuten points when you shop on Rakuten
Allows you to use the bank account connected to the card for investments on Rakuten Securities
Easy to get
What I dislike
Run-of-the-mill card design
Basic bitch of a card
4. Yahoo Card

I got this for the same reason as the Rakuten card. There is no inherent advantage of the card itself. You would only need the Yahoo Card if you frequently use PayPay.
PayPay is one of the most used mobile payment services in Japan. It's widely adopted in Japan, largely because it's currently not charging merchants a processing fee up till 30th September 2021. This reflects on the consumer side, where the point back rate is a measly 0.5%.
However, because there are many merchants that only adopt PayPay because it doesn't cost a fee, you'll find such merchants offering only either PayPay or cash. So, even if 0.5% point back is one of the lowest rates you can get, it's certainly better than nothing.
However, with PayPay or similar payment services, you'll find that you need to top up the balance. With the Yahoo Card, it'll top up directly from the credit card so you use PayPay even with no balance.
Basic features
1% point back
Choose between VISA, Mastercard, or JCB
No annual fee (forever)
What I like
Points are T-POINT, which is widely adopted
2 months free Yahoo Premium
Automatically charge with the exact amount when you make purchases with PayPay
What I dislike
You don't get points from Yahoo Card when you use it with PayPay (you still get 0.5% from PayPay)
How I use them?
You'll notice that I have a total of four cards which seems like a lot for a wannabe minimalist. But, it's really not as complicated as it sounds. There are specific conditions or places that a card is used.
Yahoo Card

Exclusively to charge PayPay
PayPay is used when the only other alternative is cash or there is a campaign with substantial point back

Rakuten Card

Up to 50,000 credit can be used for investment in Rakuten Securities
When buying from Rakuten online store

Kyash

This is actually not being used at the moment as LINE Pay VISA seems like a better option. Depending on the end of LINE Pay VISA's 3% campaign, I'll consider the usage again.

LINE Pay VISA

Used for everything that accepts a credit card or LINE Pay
Credit card is prioritized over LINE Pay as the card offers 3% during the campaign period but LINE Pay depends on your Line Point Club rank.
So, as you can see, I'm essentially only using one card, the LINE Pay VISA card. As far as I can tell, there isn't any other card that offers more points back without either jumping through many hoops or with a substantial annual fee.
Conclusion: The best credit card in Japan is LINE Pay VISA card
The best credit card in Japan is highly subjective, as it comes down to your lifestyle and needs. I can only tell you what I think is the best and why.
The best credit card in Japan you can get right now is LINE Pay VISA card, which offers a 3% point back available up to 4/30/2021. It also lets you automatically charge LINE Pay and has a beautiful card design.
If you do know of one or just feel like another card is all around better, please let me know in the comments below. I would love for this to be a guide with community insights.
As new credit cards come up as the playing field gets more competitive, I intend to update this article, so please stay tuned.
Tagged credit card line pay paypay visa