This website is made possible by readers. I may earn a small commission when you buy through the links in this article at no extra cost to you. Learn more.
Details
Price $169 on gastonluga.com
Use ALEXK15 at checkout for 15% off
Weight 2.97 lbs / 1.35 kg
Dimensions 17.7 x 13.7 x 5.1 in / 45 x 35 x 13 cm
Capacity 20 L
Overview
Writing about bags for the past few years, I've never heard of Gaston Luga. It might be my tunnel vision of the proven brands such as Aer, Tom Bihn, or GORUCK that have made me less curious about bags that aren't part of this exclusive onebagging circle.
Gaston Luga hails from Sweden. I have never been to Sweden and the best understanding I have of the place is the local IKEA. I know they have good design and delicious meatballs.
When Gaston Luga reached out for a review, I agreed readily but I was ready to tear them apart. I wanted to see how a seemingly "fashion" brand can stand up to the big boys. After all, with a room full of backpacks, it's hard not to compare.
In this review, I strive to be brutally honest, and it's not going to be pretty.
Design
As expected from a Swedish brand, the immediate draw of the Splash 2.0 is the aesthetics. It looks premium and elevated. The matte surface with smooth texture gives it a stealthy beauty. You would be able to wear this into a boardroom meeting and no one would bat an eyelid.
At the time of this review, eight colorways were offered. Most of the colorways have some form of color blocking where parts of the bag are of a different color. Only the black, cloud cream, and sage are monotone.
As someone who has been wearing only black for the past few years, there was only one choice for me. If you choose one of those three monotone colorways, which I recommend, you'll find that Gaston Luga did a brilliant job in making sure that every part of the bag, down to the indented logo, is the same color and tone.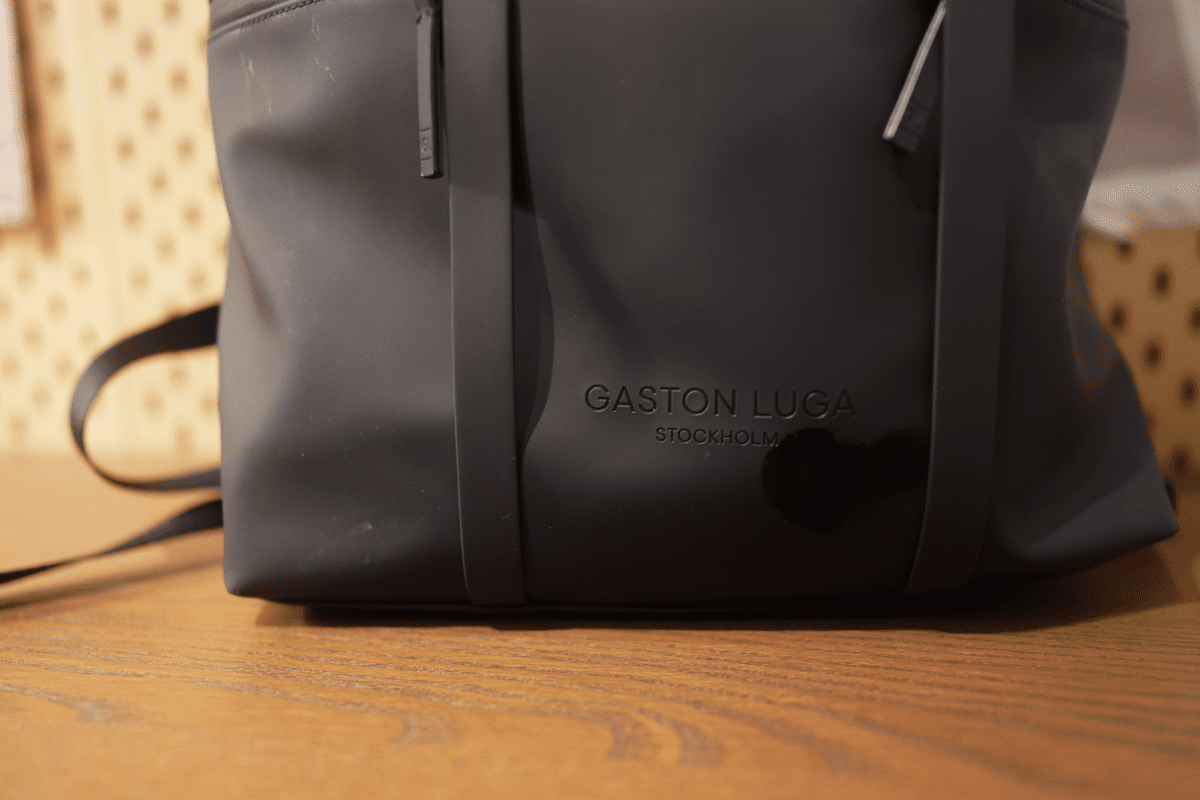 The only exception here is the snap buttons at the sides of the opening, which are tinted, shimmery, and draw attention against the matte background. However, this is negligible because, when kept closed, you won't even see them.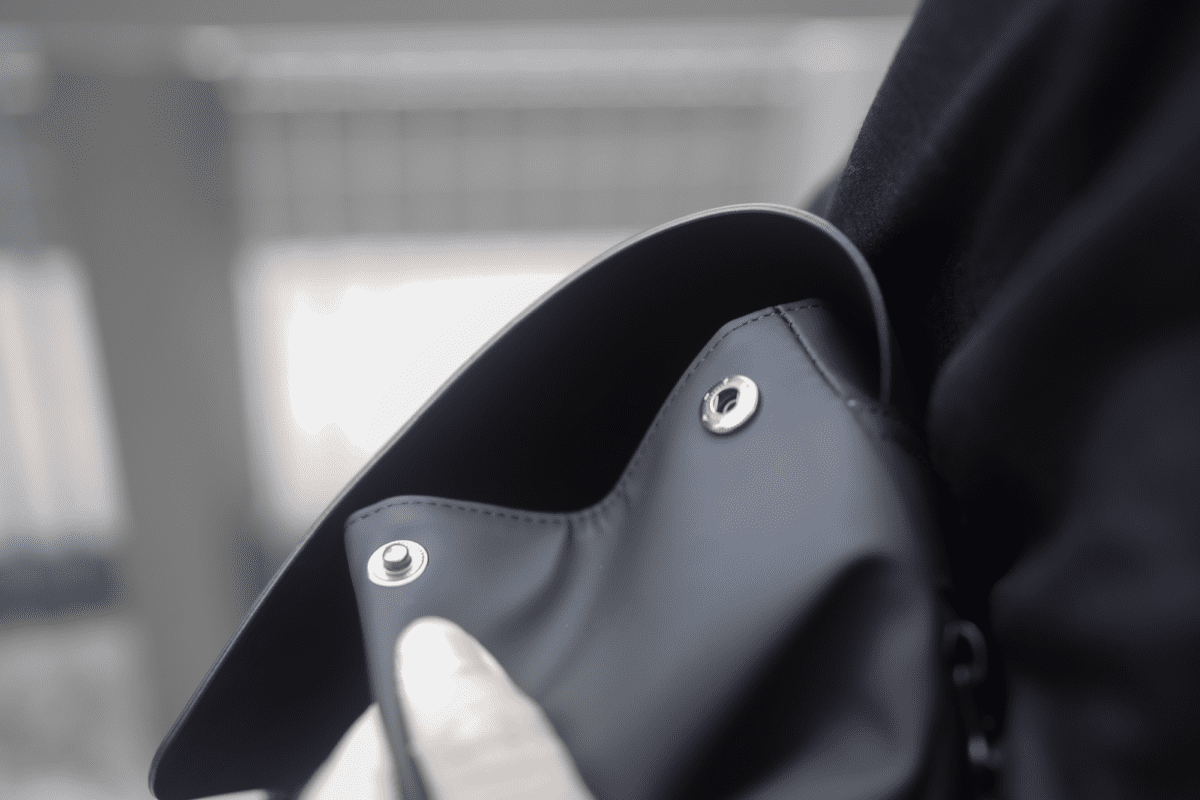 I have been working from home for a few years now, so I never need to wear any type of formal, or even smart casual wear to the office. There isn't any kind of dress code at the office, so I can turn up in shorts and sandals and blend right in.
In some cases, I find the Splash 2.0 actually looks too good. Like if the rest of your attire looks sloppy, the contrast of the Splash 2.0 will cause too much of a contrast.
But no one likes ads, so I got rid of them. If my articles helped you, I ask for your support so I can continue to provide unbiased reviews and recommendations. Every cent donated through Patreon will go into improving the quality of this site.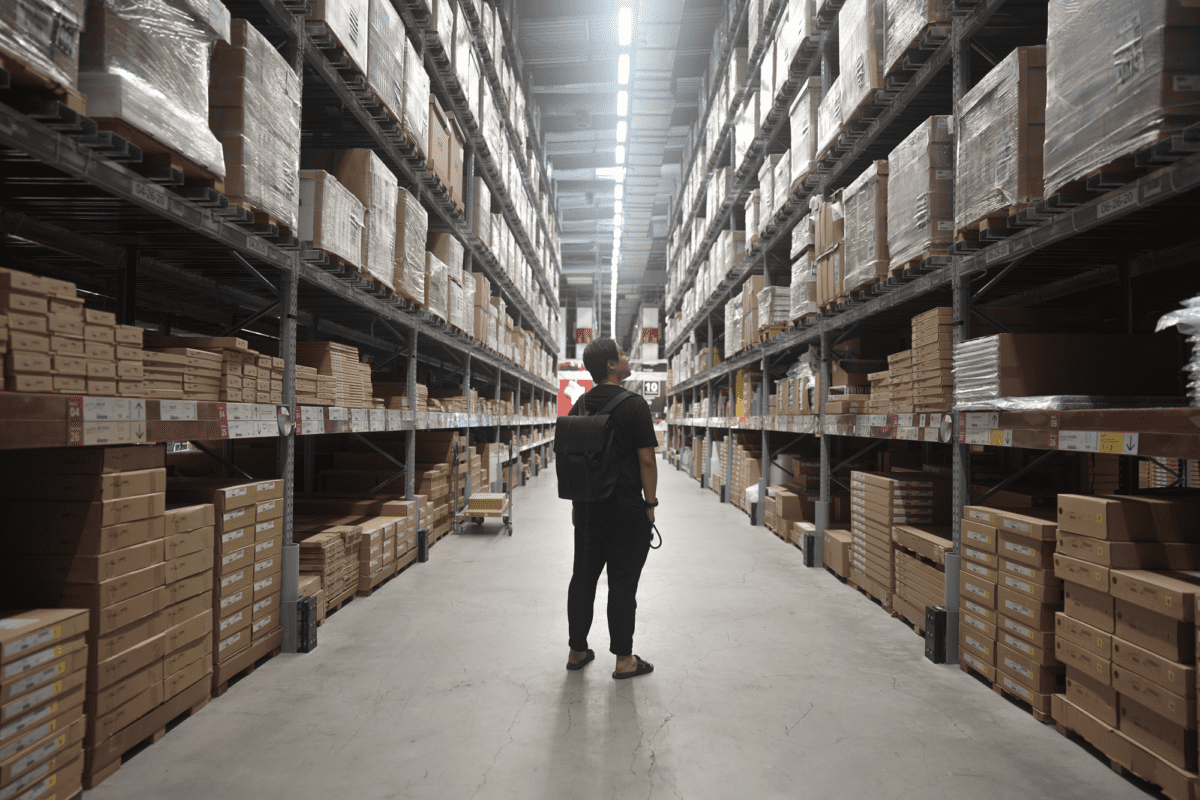 "Poor guy must have spent all his money on his backpack, that he didn't have any left for the rest of his clothes", is what I imagine people are thinking.
Of course, no one really cares about how you look and it should not matter at all. However, the beautiful aesthetic is a double edged sword that limits its versatility.
Material
Unlike technical fabrics like ballistic nylon or X-pac, polyurethane is used on the Gaston Luga Splash 2.0. More specifically, this is recycled polyester with polyurethane chosen to reduce the amount of waste that ends up in landfills and oceans.
The material is durable and waterproof. The downside is that, unlike leather, the material could deteriorate with time. High quality leather builds a beautiful patina as it ages, but polyurethane simply loses its luster, which could be deadly for a backpack design banking on the premium, pristine look.
Compared to full-grain leather backpacks, the price is much lower. How it will play out after years is what's going to matter.
Usage
Weight
First off, the downside of polyurethane can be felt the moment you put on the backpack.
The weight is 2.97 lbs (1.35 kg) for 20 L capacity, which is heavy compared to the 3 lbs (1.36 kg) TOM BIHN Synik at 30 L capacity. The GORUCK GR1, which is considered to be a heavier pack, is 3.1 lbs (1.4 kg) for 26 L.
Both the GORUCK GR1 and TOM BIHN Synik have been designed for one-bag travelers, so maybe it isn't a fair comparison. Well, even compared to the Aer Pro Pack 20 L that is designed for the same purpose with the same capacity, the Splash 2.0 weighs 0.57 lbs (0.25 kg) more.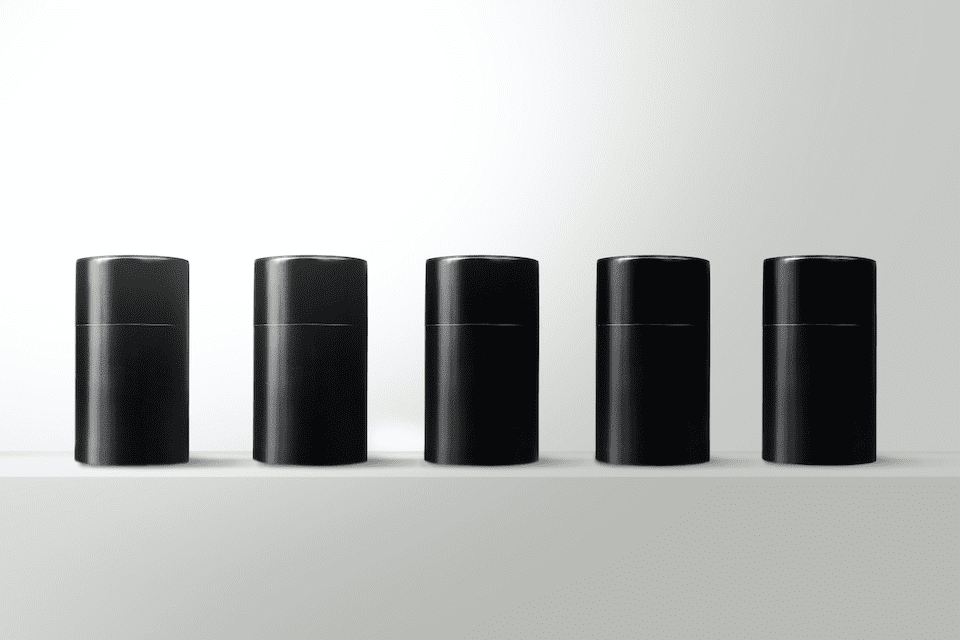 I found a 100 year old company that would create these heirloom quality canisters for me. They are handmade and will keep your tea leaves, coffee beans or anything that you need dry for years to come.
or read review
This factor alone eliminated the Splash 2.0 for ultralight enthusiasts. Of course, the Splash 2.0 isn't designed for that audience. It is designed for those who wouldn't take off a coat even when they feel warm, just because it looks better.
Organization
The organization is minimal, but adequate. It has an external laptop compartment at the back. On the 16" Splash 2.0, this external pocket was a perfect fit for my 12.9 inch iPad Pro. I can slide it in length-wise without having to angle it.
Your 16-inch laptop would have to go into a padded pocket in the main compartment. Besides this pocket, there is a zippered pocket on the opposing interior.
There are two external zipper pockets that are sized for small accessories like your earphones. They can be reached easily if you sling the backpack on one shoulder and bring it to your front.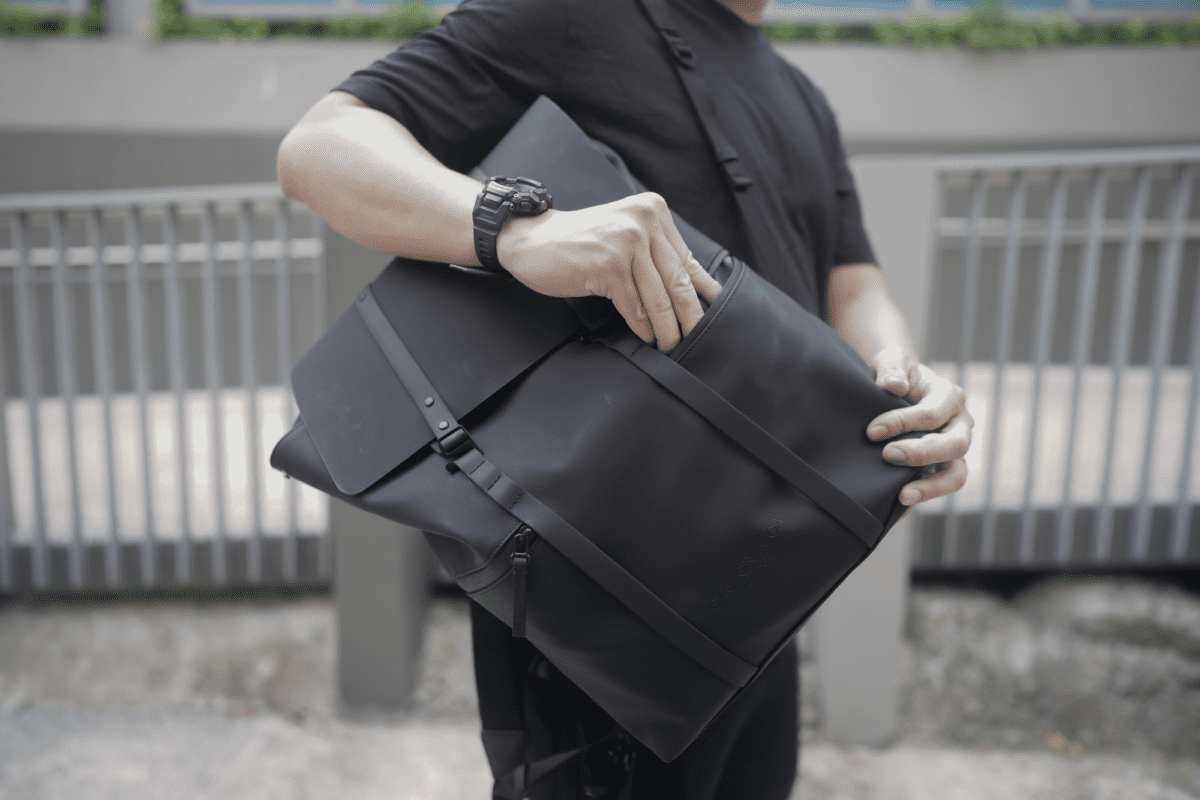 The organization might be too minimal for some, but I use cubes and pouches most of the time to easily switch between bags so it wasn't a big deal. The only compartment I wished they had was one for my Stanley Travel Mug. I have it in the main compartment but condensation does form towards the mouth piece which encourages mold.
Another thing that bugged me was how the opening flared out when you didn't close the button snaps. This makes a easy access point for thieving hands and frankly didn't look good. It would be a disaster in the rain, rendering the water-resistant material useless.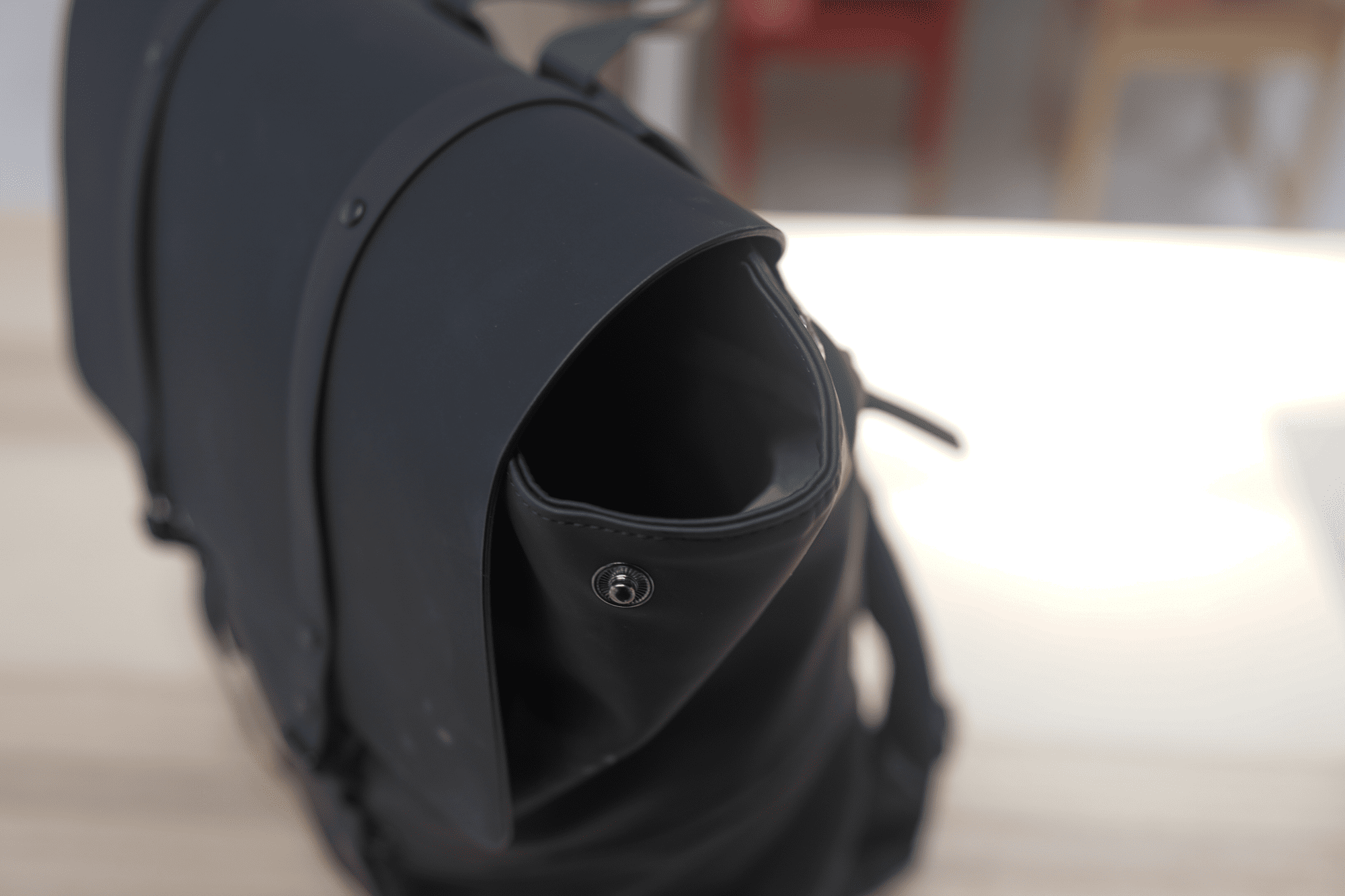 While I thought that the two laptop compartments weren't very intuitive, I suspect the organization adequate for most people. However, digital nomads with an arsenal of accessories that need OCD-level organization might find it insufficient.
For me personally, 20 L capacity was a little to limiting and all organization was contained within that 20 L didn't help. I could tell this is an aesthetical choice that style-conscious brands like Able Carry often make.
Straps
The straps were a little underwhelming considering how premium the main material is. It looks under-padded and too narrow.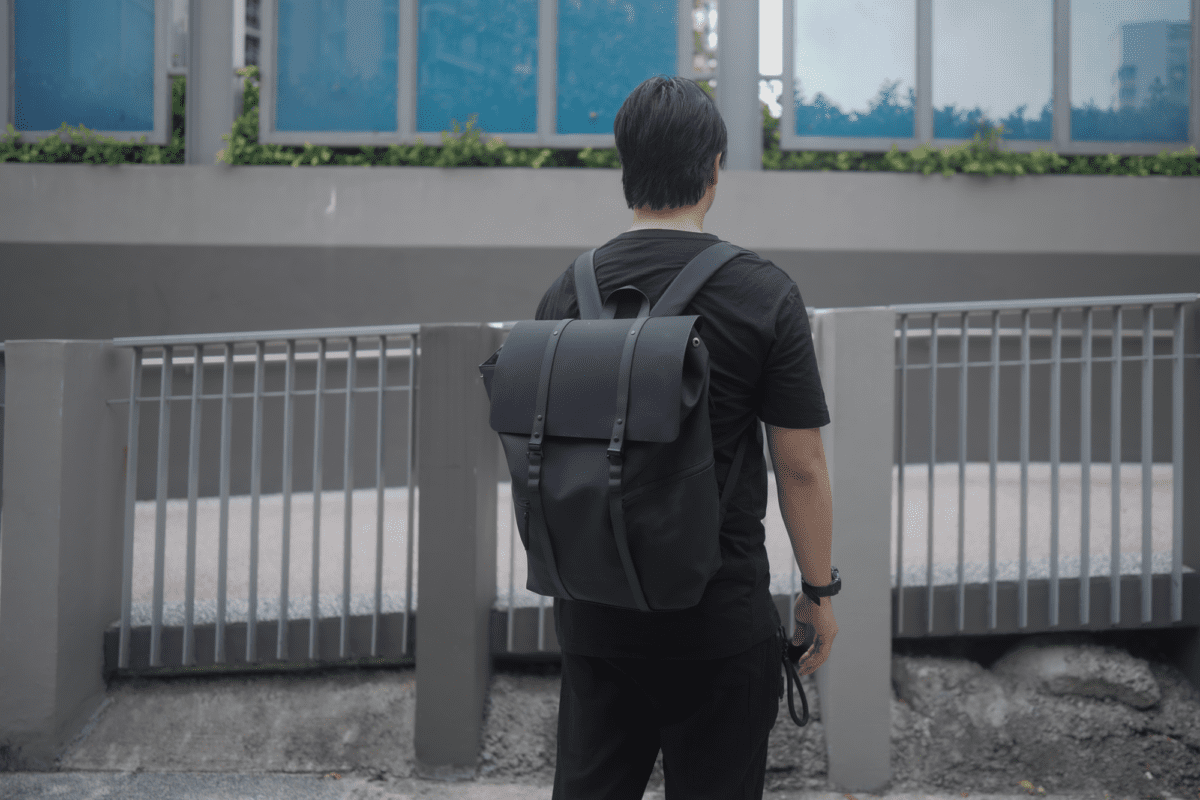 With my bag packed, the pressure on my shoulder could be felt after about an hour of walking around. Towards the end of the day, my shoulders started to feel sore.
Compared to bags like the TOM BIHN Synik with superior edgeless straps, the straps on the Splash 2.0, would unfortunately deter me to adopt this as my everyday carry.
Material
The material is impressive in photos and in person. However, after a day of carrying it around, marks started appearing when I touched the bag after moisturizing my hand. Throughout the day, scuff marks do show up easily on the material.
It cleans off easily with a wet wipe but the material would have a shine while it dries, losing the clean look momentarily. This bag is definitely not for those who would be bothered about these details.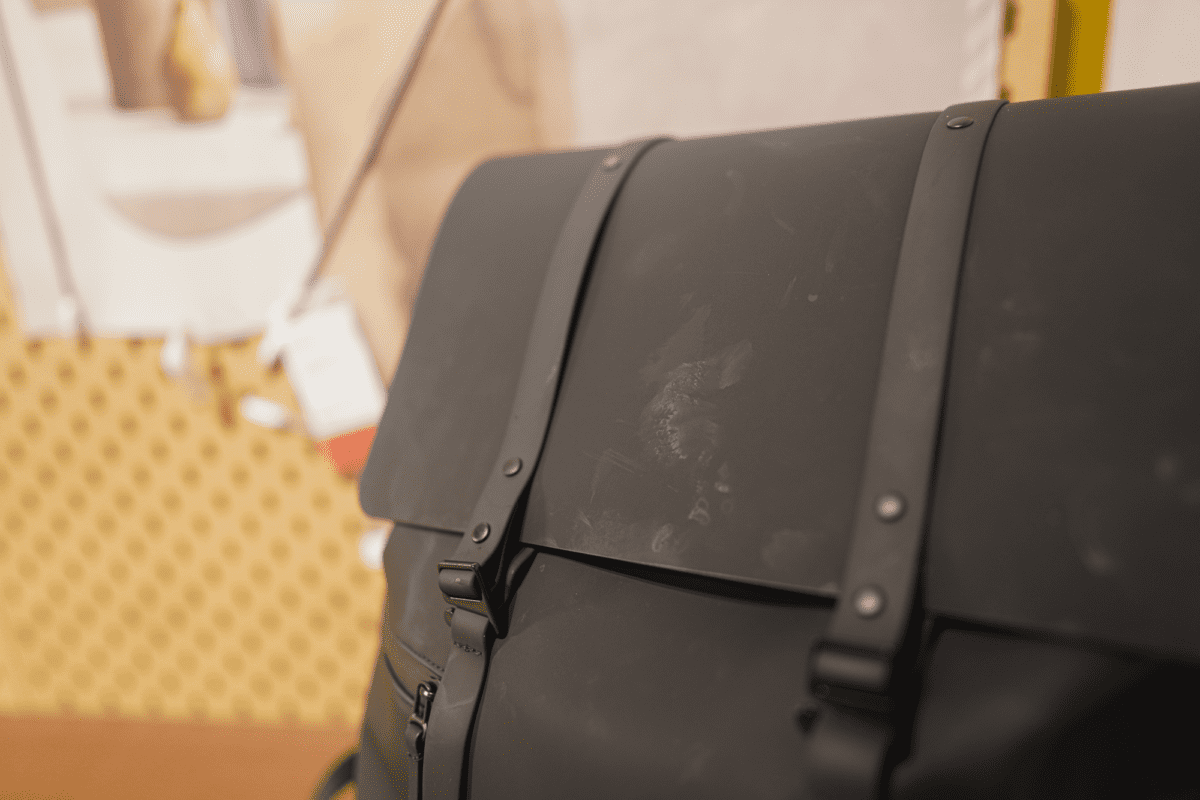 Closures
The flaps are secured to the front via molle-styled columns. There are hooks that you have to latch on and can adjust the tightness by latching them further down the rows.
While pretty unique, it wasn't too fun to use, especially in the dark. You had to look at the latch each time to hook it on the the right hole on both sides. If you try to do it without looking, like when you have the backpack slung on one shoulder towards your front, then you will likely fiddle trying to figure out which way the hook is facing and whether you got both sides at the same height.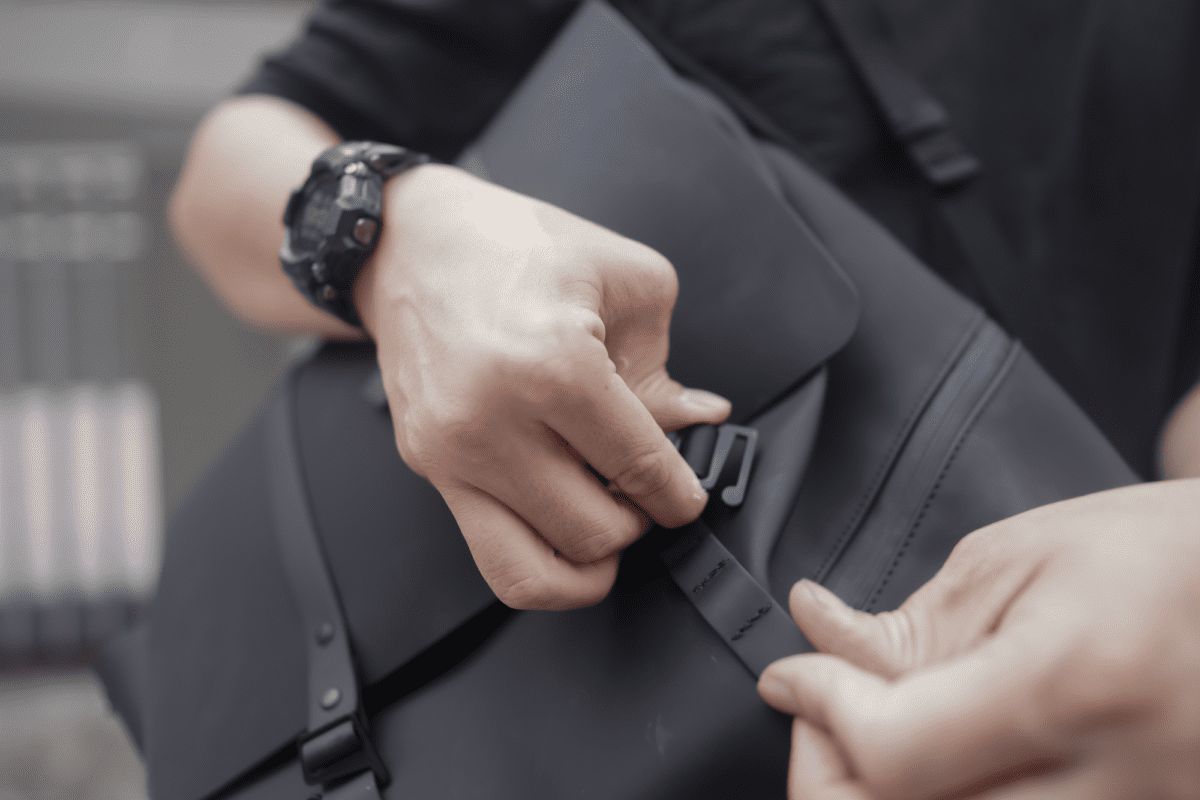 I thought Fidlock magnetic clasps would be perfect here.
Conclusion
The Gaston Luga Splash 2.0 is a beautiful bag. Its elevated aesthetics would surely elevate your style in any situation. However, it is not a practical daily carry mainly due to the weight and shoulder straps. The organization and hardware, while adequate, would not compare well with some of the bags out there, like Aer, which has a equivalent price point.
To me, carrying the Splash 2.0 is sort of like wearing a suit in the summer. It's not very practical, or at least, there are better, presentable options, but it just looks so damn good.
Like this review? See all of my in-depth reviews.
Also, consider supporting me by being a Patreon. Every cent given will go back into improving the content of this website.
Tagged backpack bag gaston luga review sweden water-resistant