This website is made possible by readers. I may earn a small commission when you buy through the links in this article at no extra cost to you. Learn more.
Details
Price $888 on outlier.nyc
Material Extrafleece (92% polyester, 8% elastane)
Fabric Weight 510 gsm
Overview
Outlier was one of the brands that spurred me to embark on this journey of techwear. Having reviewed most of Outlier's products, I started getting less and less excited with each.
This can happen even with brands that you love, like Aer or Goruck in my case. You just start thinking all the products look the same.
Now, Outlier is a little different as they come with a secret weapon—experiments. Experiments are Outlier's way of testing the market with more "out-there" designs. They push out a limited run to see how the market reacts to it, or how fast it sells out. Experiments are perhaps a big part of why I love Outlier after all these years. They push boundaries.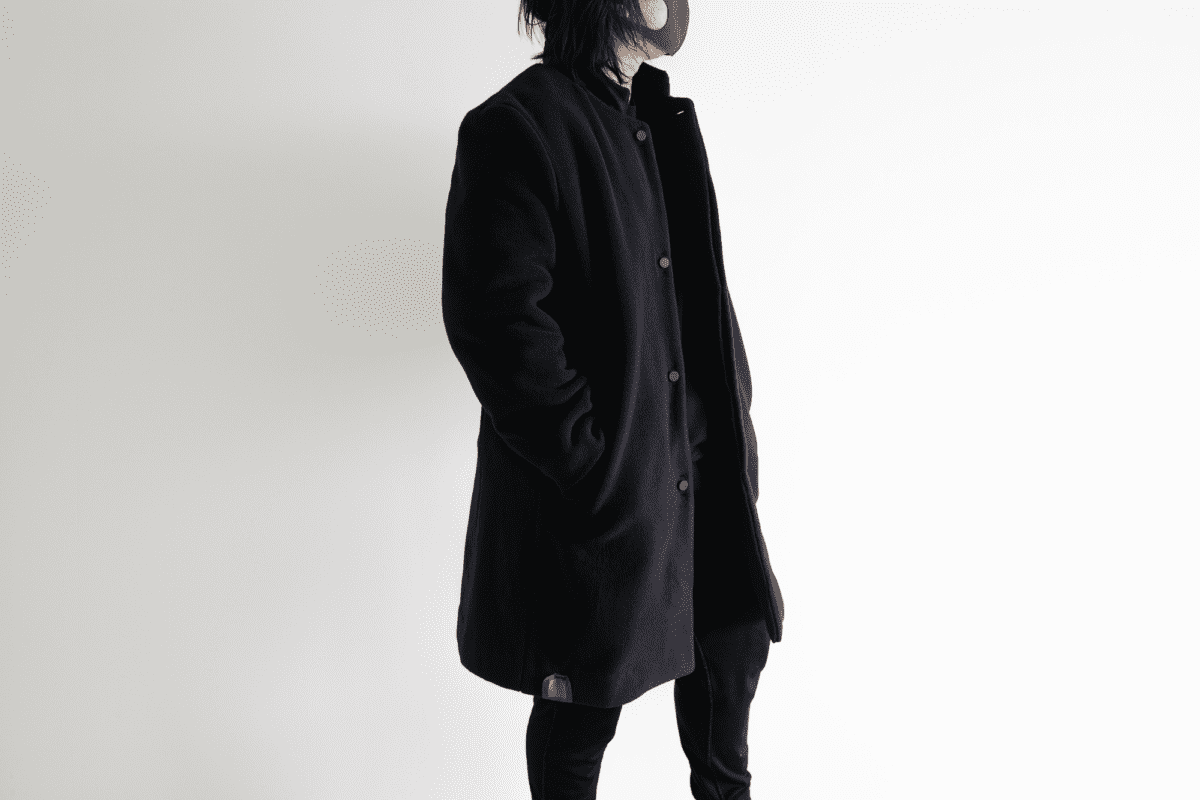 Experiments, as the name suggests, can be wonky and impractical at times. But the Experiment 295 Outlier Extrafleece Topcoat is both practical and represents everything you'll love about Outlier. The experiment has since graduated into a mainstay item and for good reason.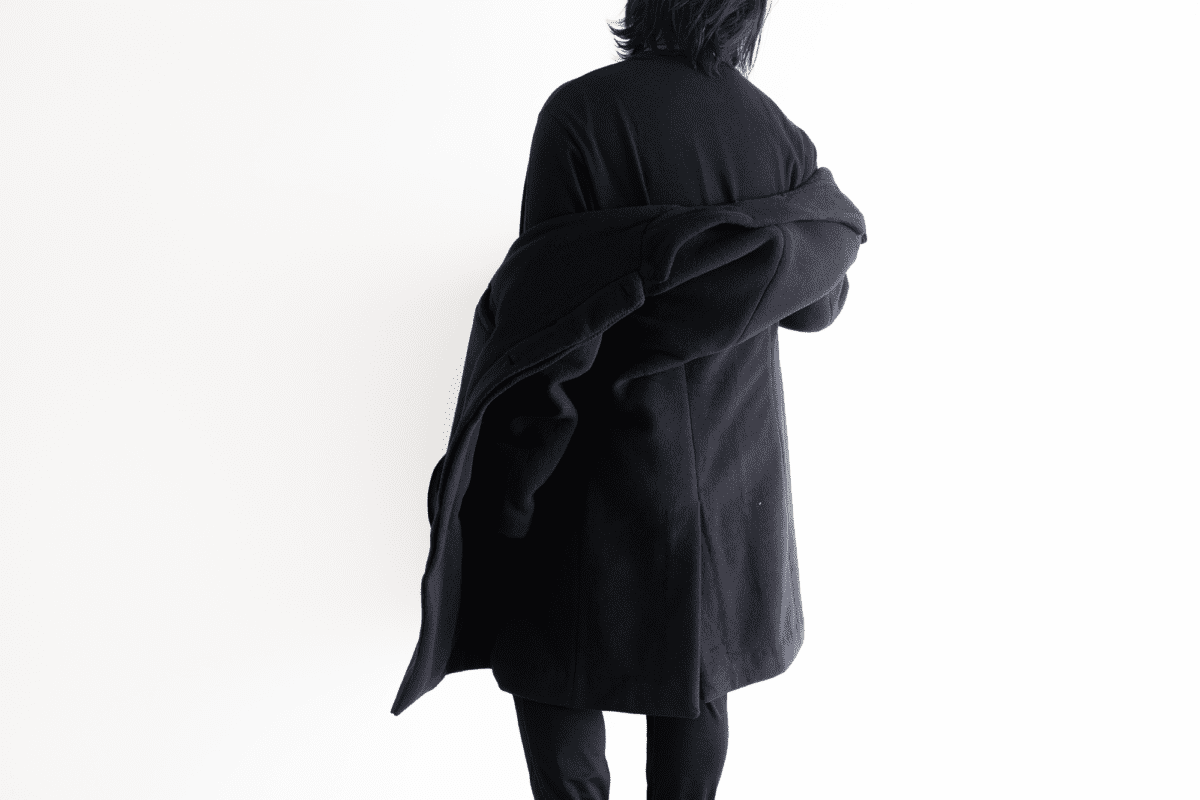 Style
My SO tells me that the jacket looks like what a CEO in Shibuya would wear, make of that what you will. It certainly does give off a slightly flamboyant impression but is much more tasteful compared to a mink coat.
The coat comes in three colorways, but there is only one right color. I went for the black naturally, not because of my obsession with the color, but because it looks the most consistent with no color block effect when you lift up the collar. The other two colors, orange sun, and charcoal OD look great too, although it is a pity that they no longer offer the pink one that was available for the experiment.
Like most of Outlier's design, the consistency is second to none, down to the smallest details like these matte buttons.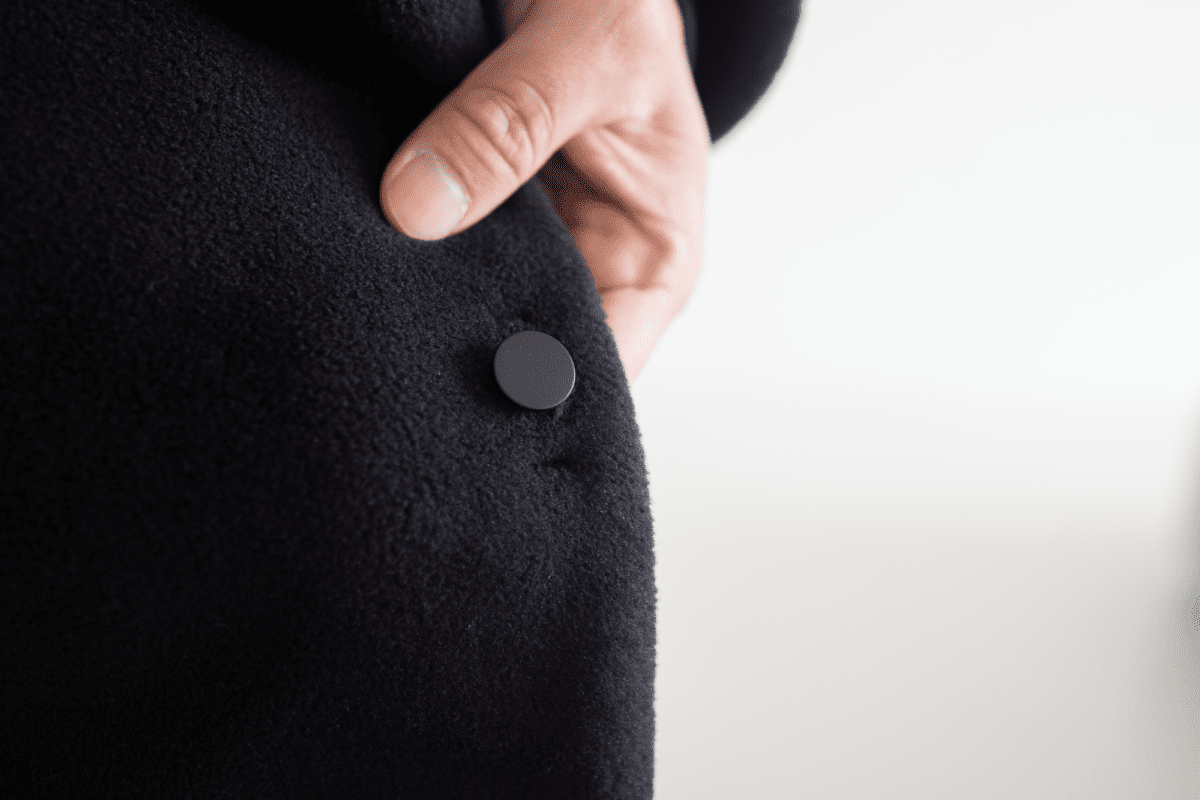 Speaking of buttons, all the buttons are hidden when you button up, except for the top one which is such an Outlier-esque detail.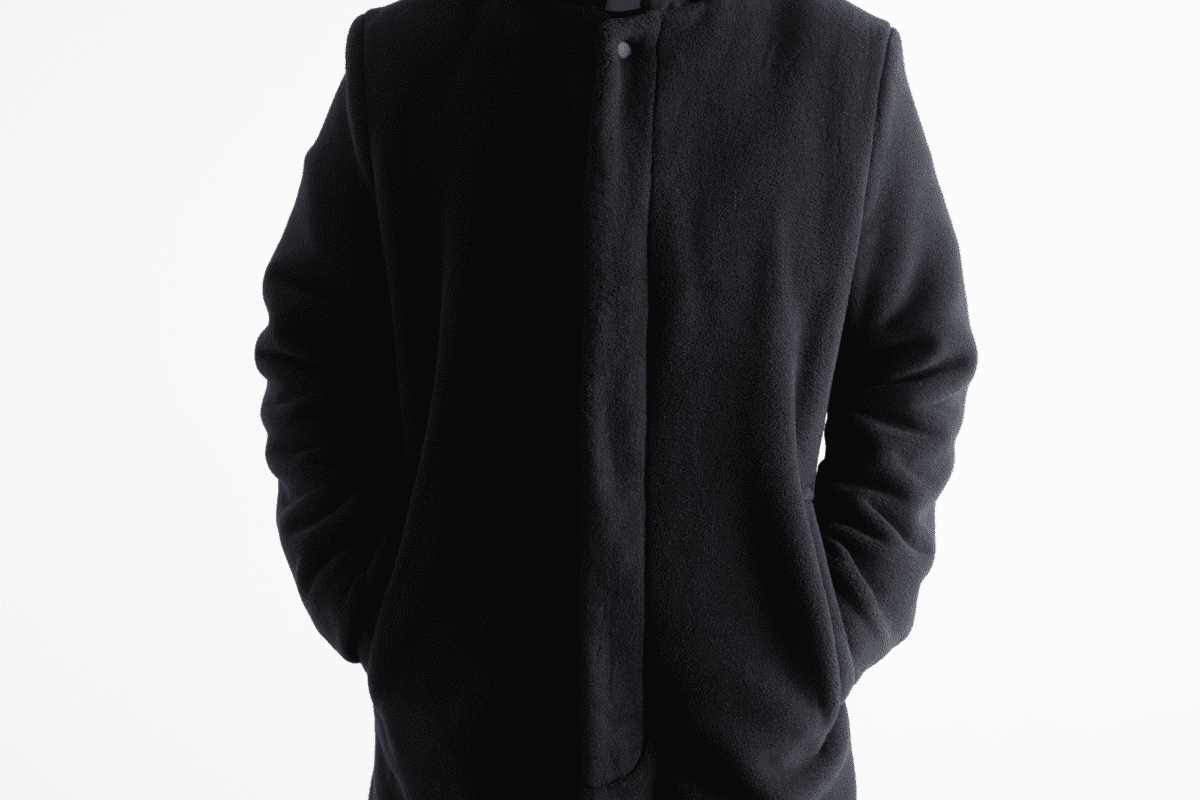 Not a fan of the all black look? Well, there is a small detail that is not black. There is a purple and red tag at the bottom of the coat calling for a little attention. It is, of course, removable for the purists out there.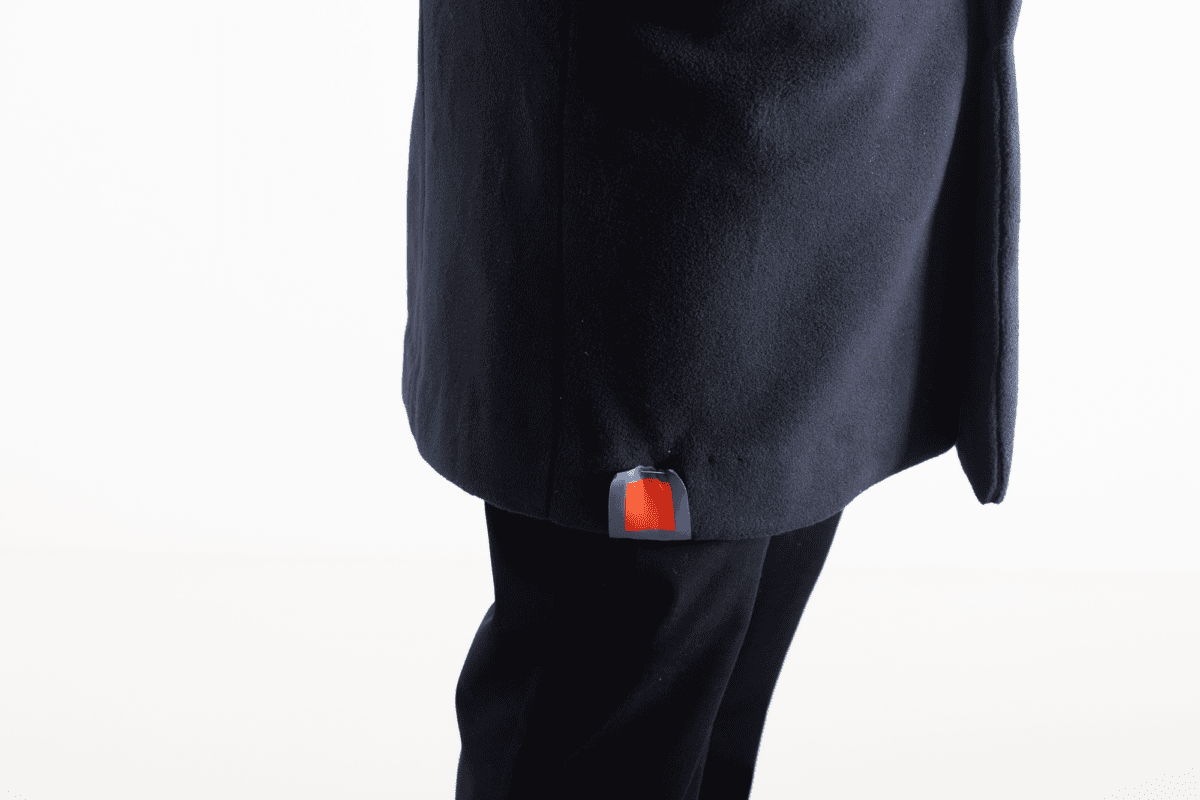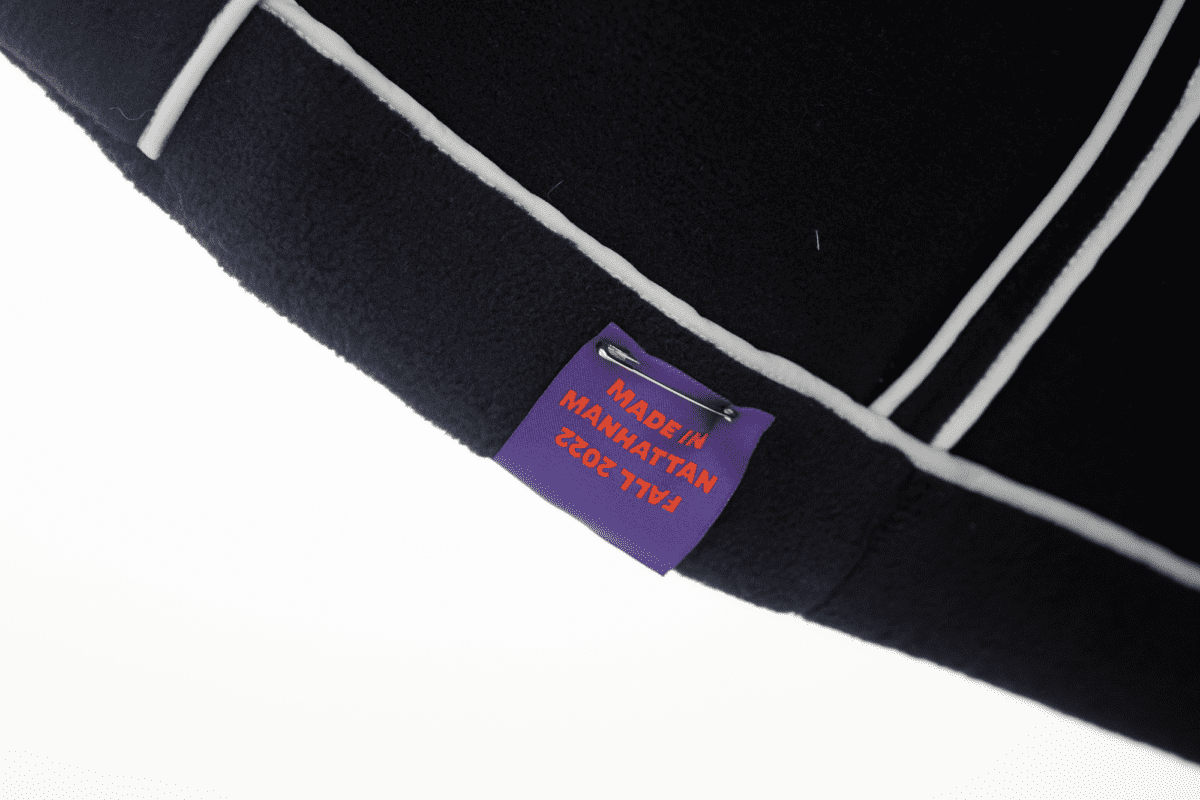 I am this purist that I am talking about, but still I opted to leave it on. It's a great example of everything I love about Outlier.
But no one likes ads, so I got rid of them. If my articles helped you, I ask for your support so I can continue to provide unbiased reviews and recommendations. Every cent donated through Patreon will go into improving the quality of this site.
If that detail isn't enough for you, then there is a little surprise on the inside of the coat. The contrast lining gives it an almost avant-garde look.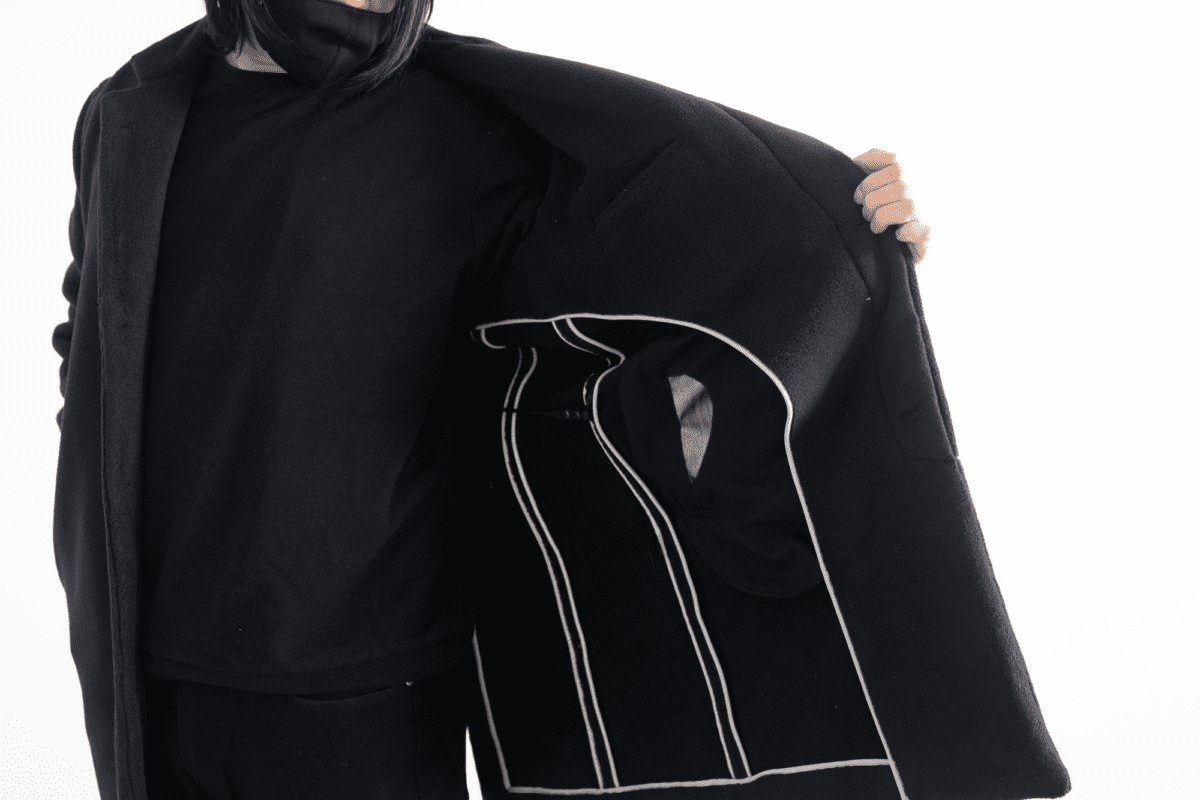 Topcoats are shorter than an overcoat, stopping just above the knee as opposed to mid-calf. I have to say this is the first long coat I own and it certainly needed some getting used to.
Extrafleece, as I have experienced on the Outlier Extrafleece Fleece, can be pretty thick so the jacket looks thick, giving it a luxurious look.
The material, despite being plushy, looks very clean which I find only works well with pants with clean lines. I thought that even the versatile Wool&Prince Stretch Canvas Pants were a little too rugged for it.
Perhaps something in F.Cloth would work better.
Sizing
The size is true to size. I get an XL for Outlier outerwear and went with the same for the topcoat. It is the perfect size with room for a mid-layer.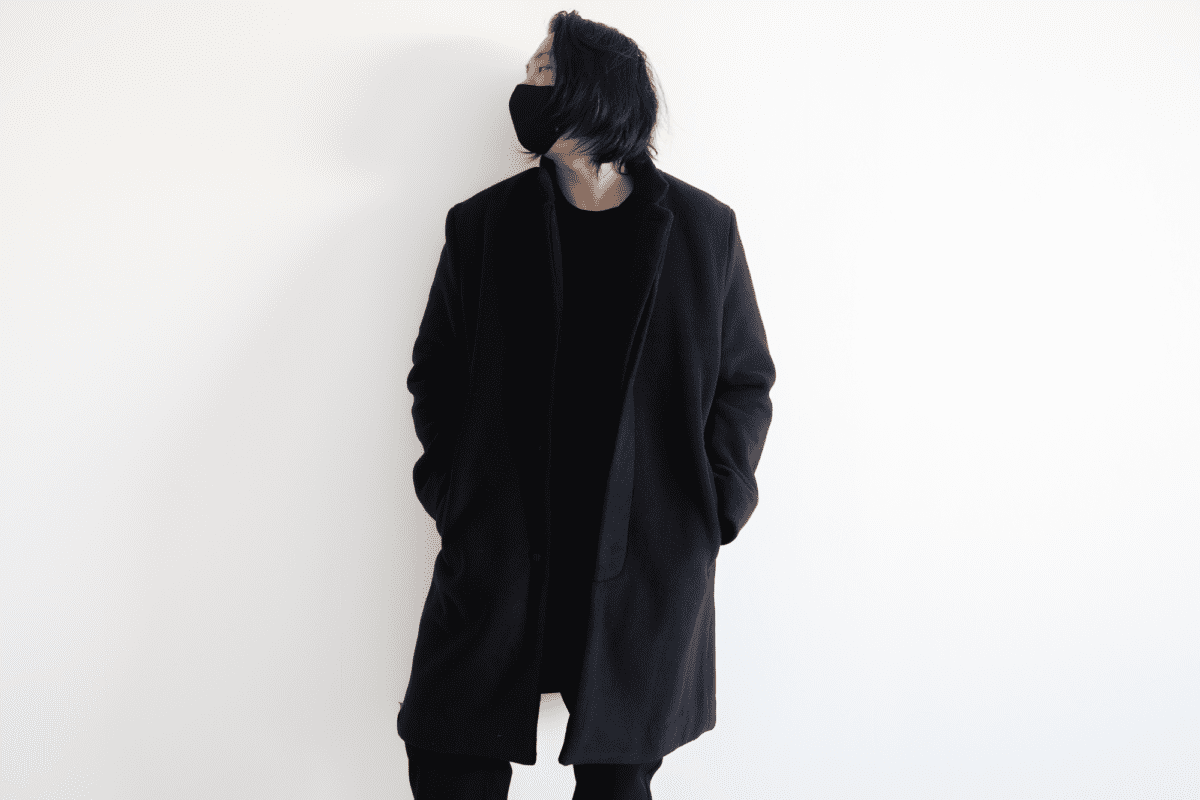 The sleeve is at the perfect length for a warm garment like this.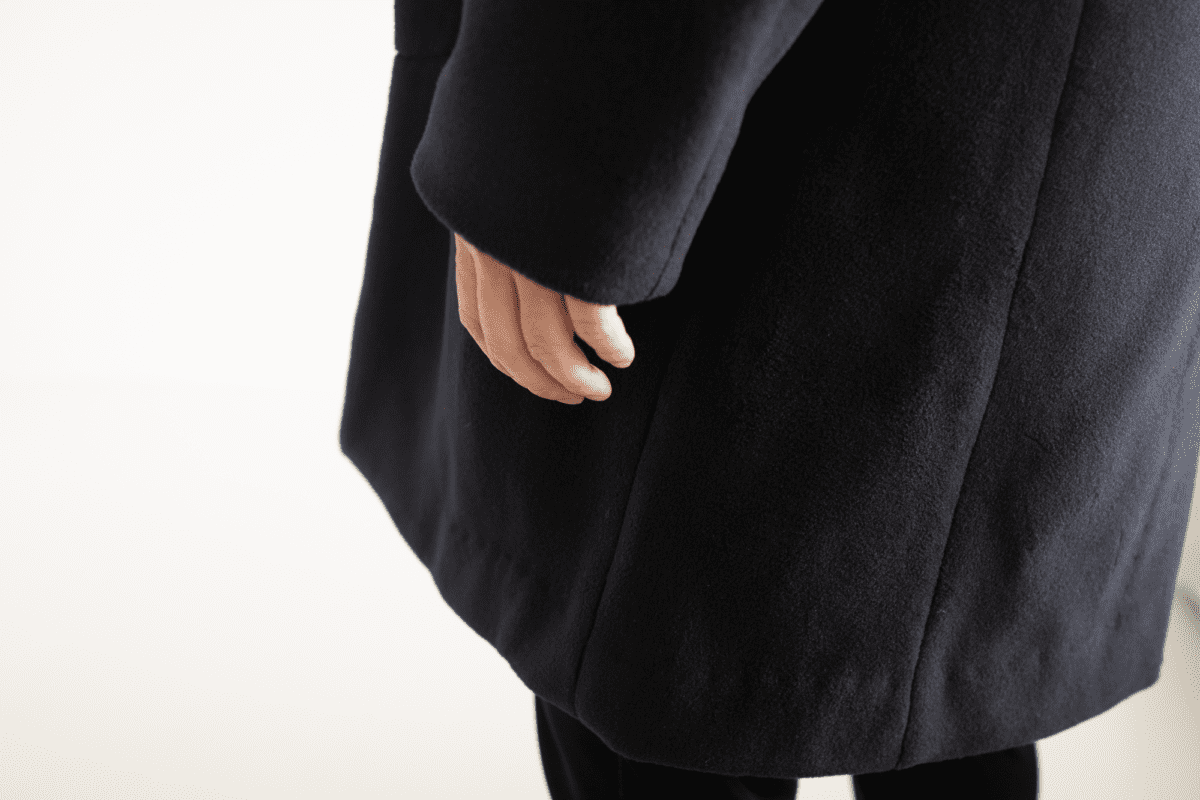 Material
Overcoats are heavy coats with fabrics in the 20 oz or 600 gram per meter range. A topcoat is basically a lighter version of that with a fabric that weighs 18 oz. per yard (500 g per meter) or less.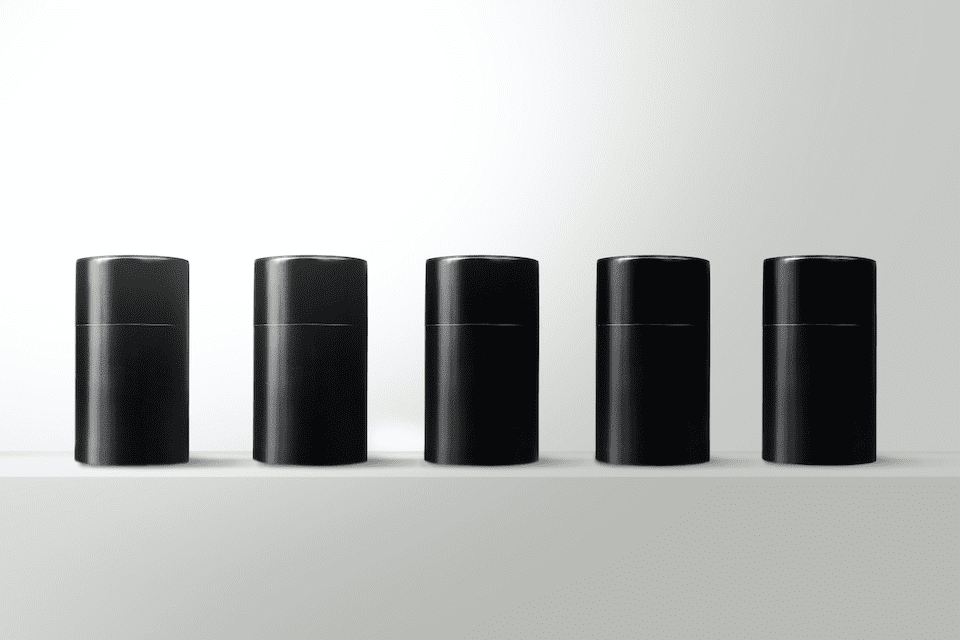 I found a 100 year old company that would create these heirloom quality canisters for me. They are handmade and will keep your tea leaves, coffee beans or anything that you need dry for years to come.
or read review
Extrafleece is a 510 gsm fleece from Polartec that would probably the plushiest, softest, fleece you'll come across.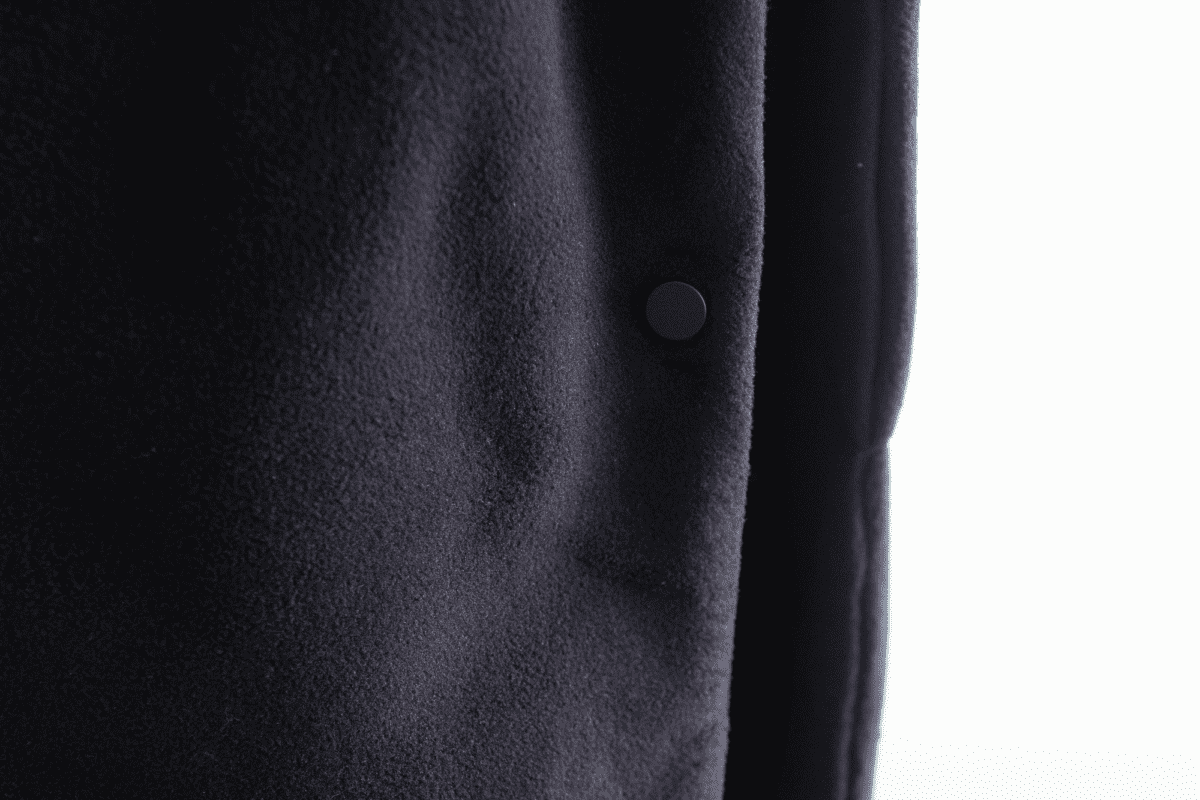 This material is super warm and comfortable and that is really all you need to know.
Usage
Since I've worn the Outlier Extrafleece Fleece quite a bit, I know how comfortable Extrafleece can be. The topcoat being longer makes you feel like a teddy bear is hugging you. It is truly out of the world in terms of comfort.
The inner lining of the pockets uses a powermesh. So it feels cool on the skin in constrast to the Extrafleece. This might come as a surprise given how warm the coat is. Still, I find it very comfortable and the breathability helps prevent sweaty palms.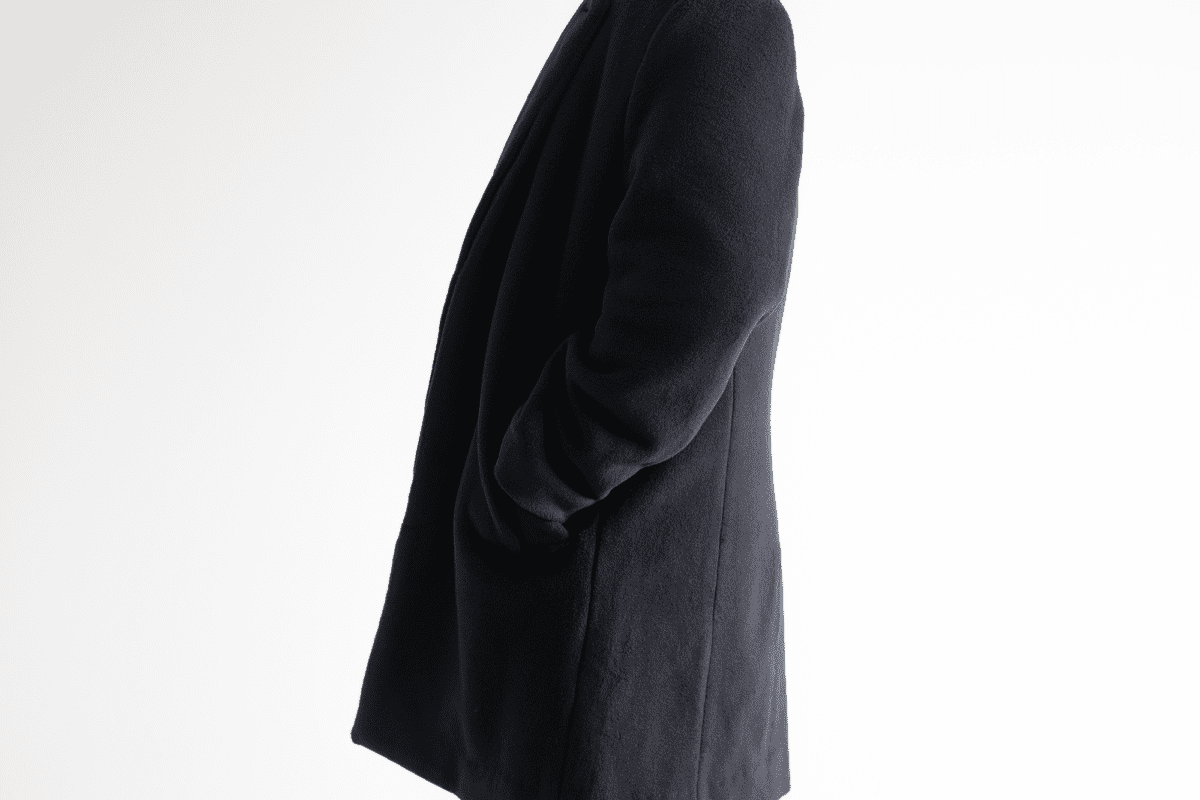 The topcoat comes with an internal camlock carry sling for you to carry the coat when you need to take it off. Sure enough, the coat is way too bulky to fit into any bag, unless you happen to have the Outlier Nexhigh Transformative Bag with you.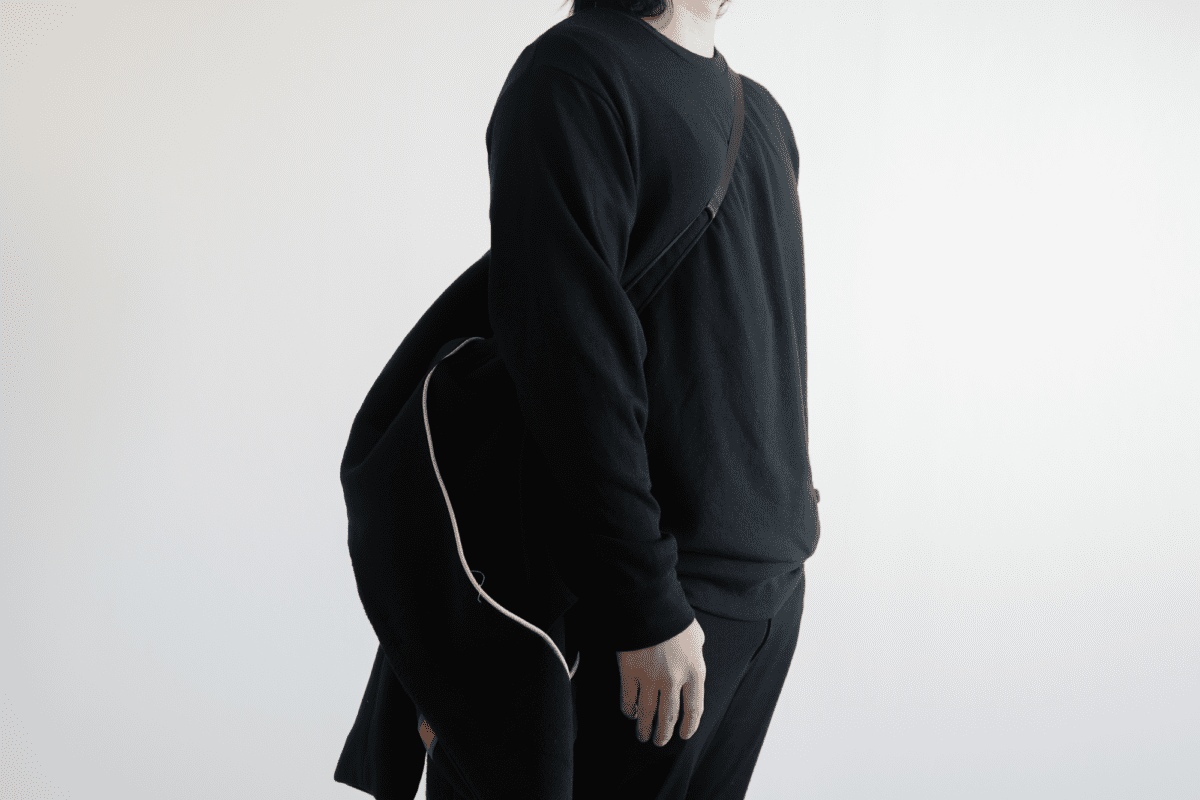 I love how the carry sling work. While it looks unorthodox, it makes you look very cool. For some reason, it doesn't look out of place, especially if the rest of your outfit is black.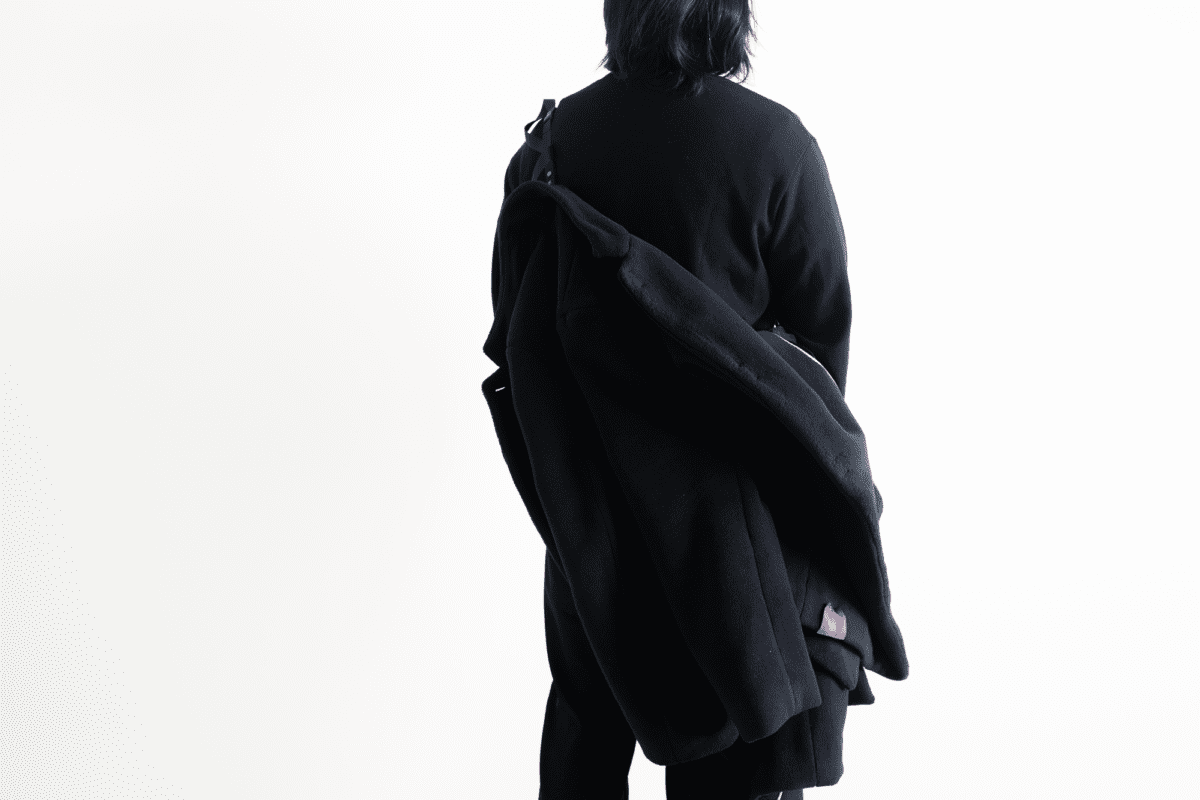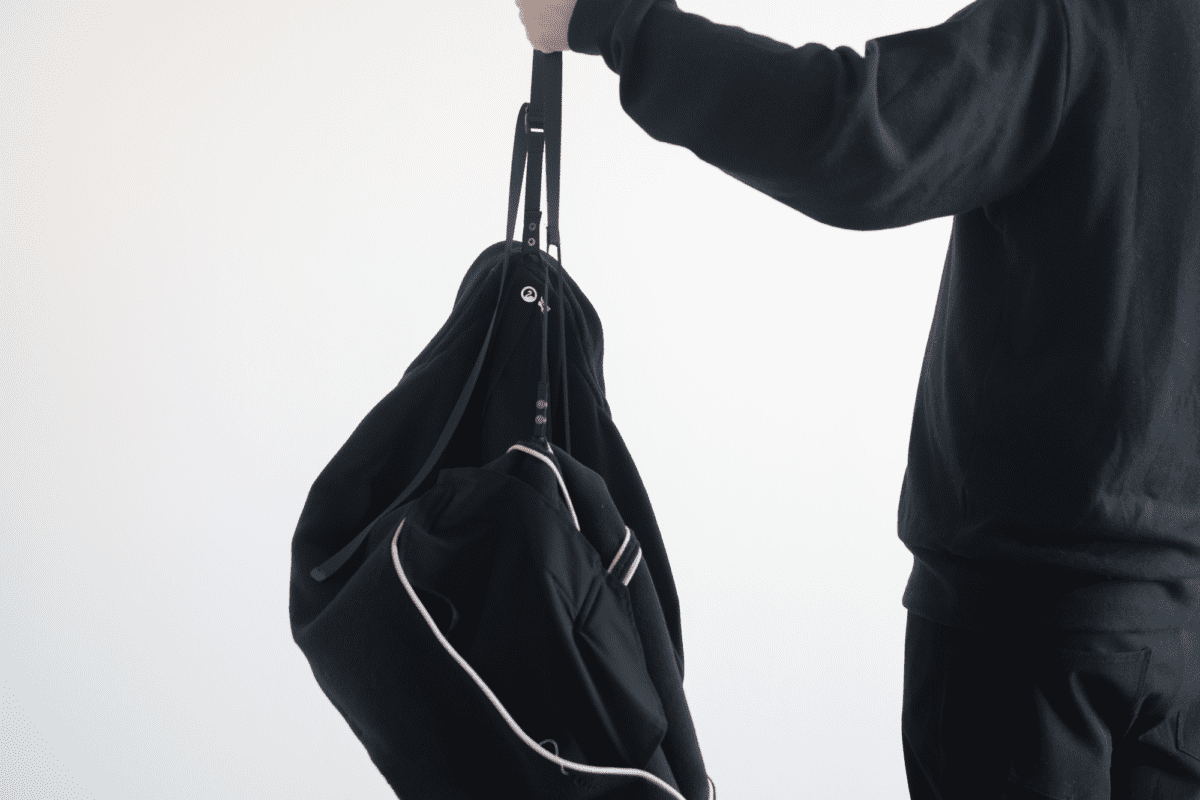 While I love the innovation of this system, it does sometimes get in the way when you are trying to put on the coat. Overall, still something I would rather have.
Conclusion
This topcoat is big and bold. It is exactly what I expect an Outlier experiment to be. The attention to detail and impeccable craftsmanship is as expected from Outlier, but it's the innovation like the camlock carry sling that makes it such a worthwhile offering.
Additional Images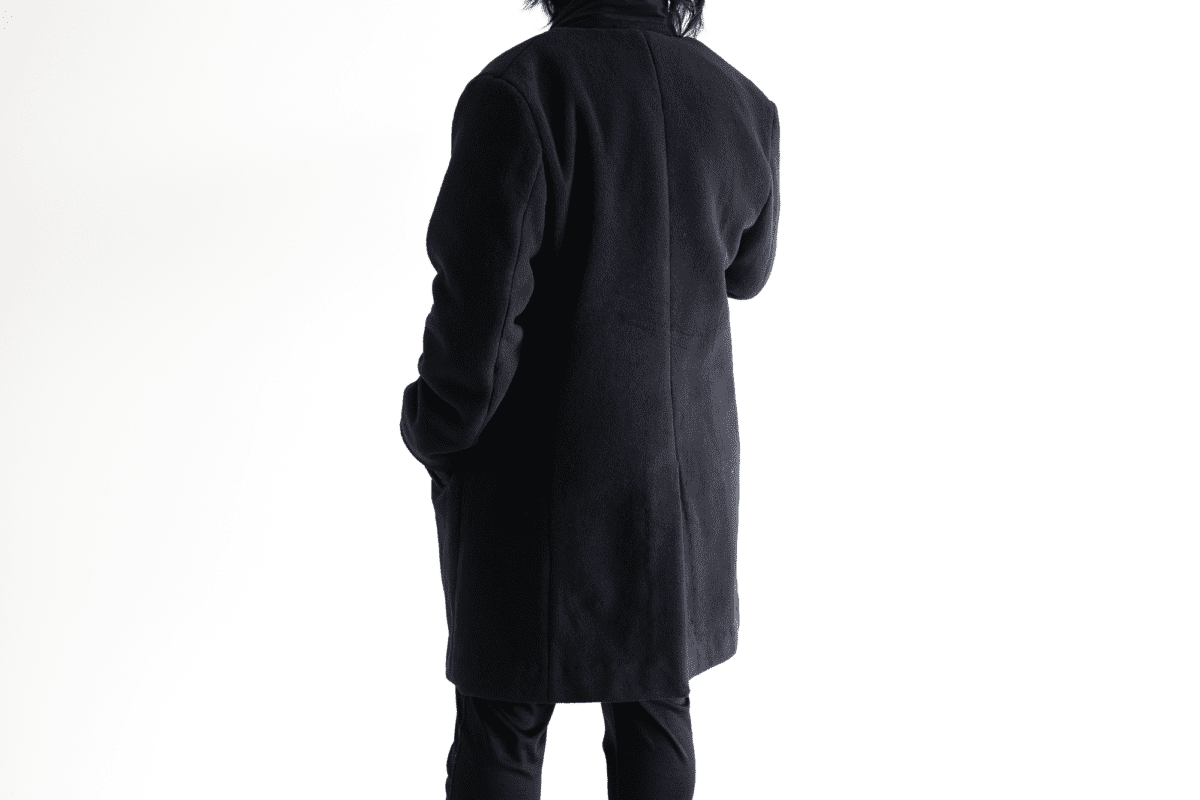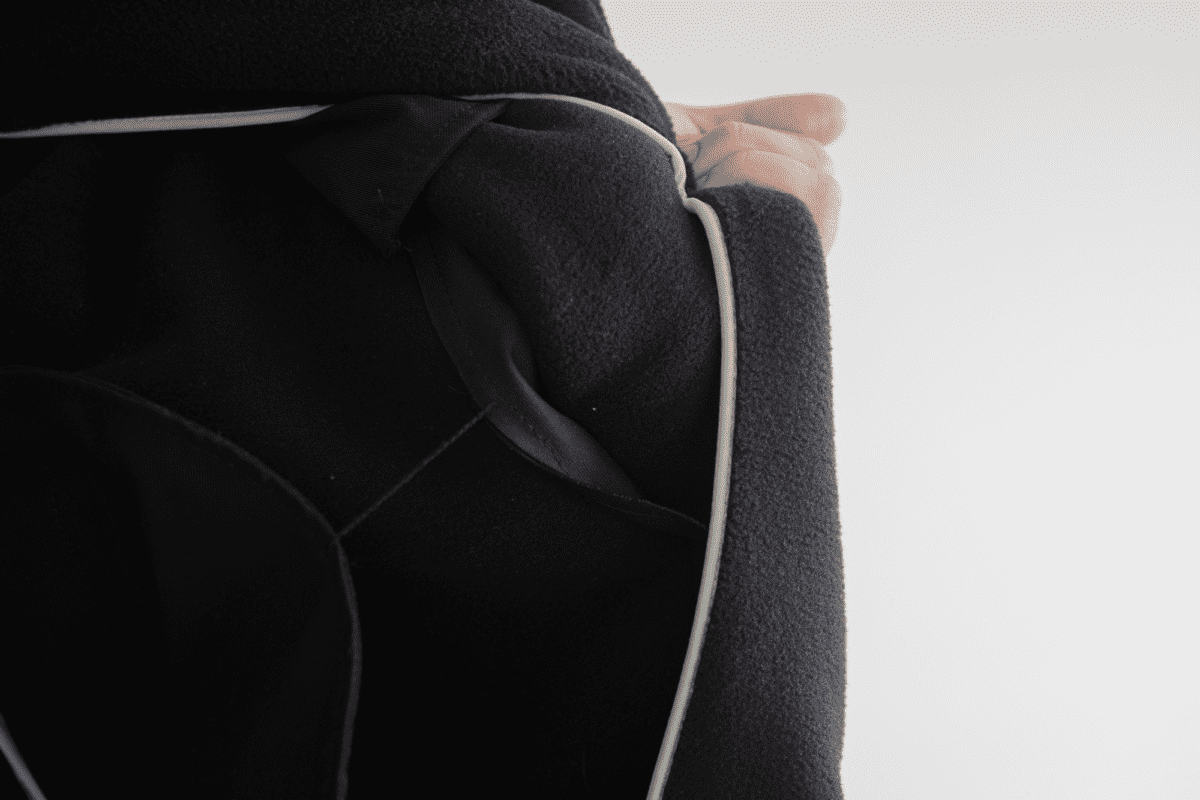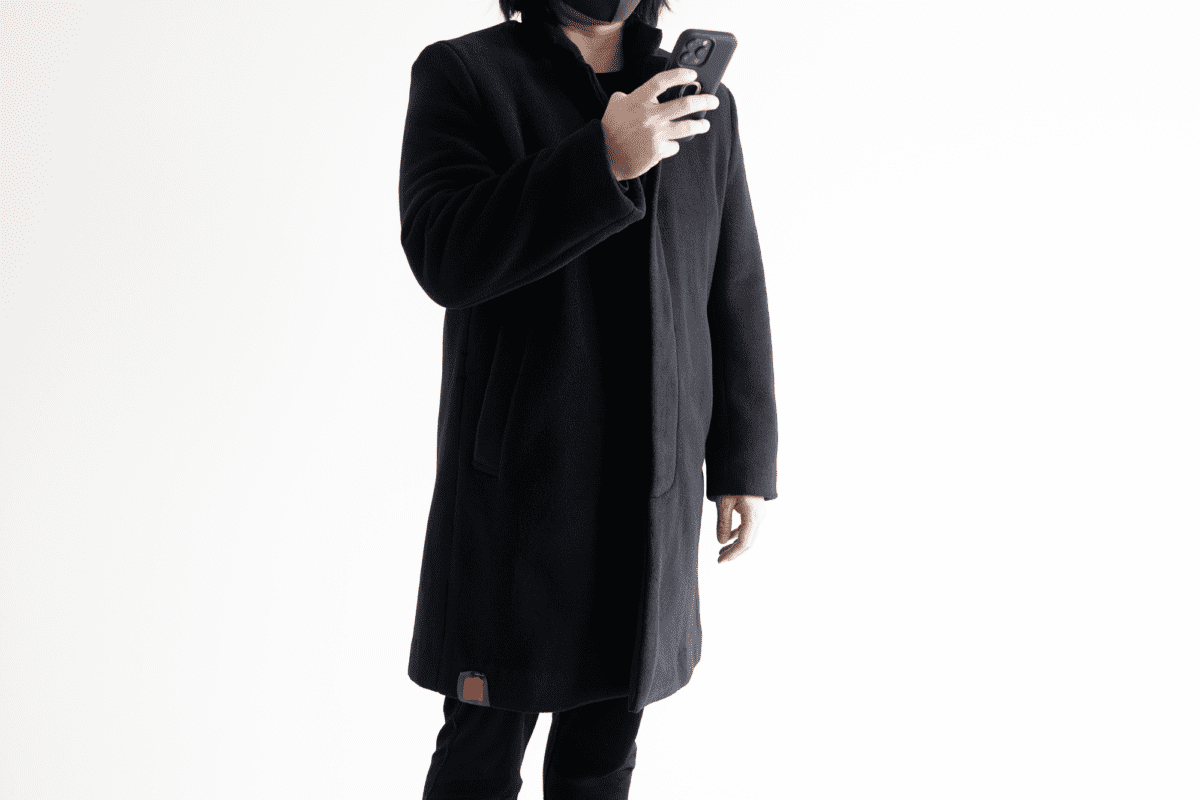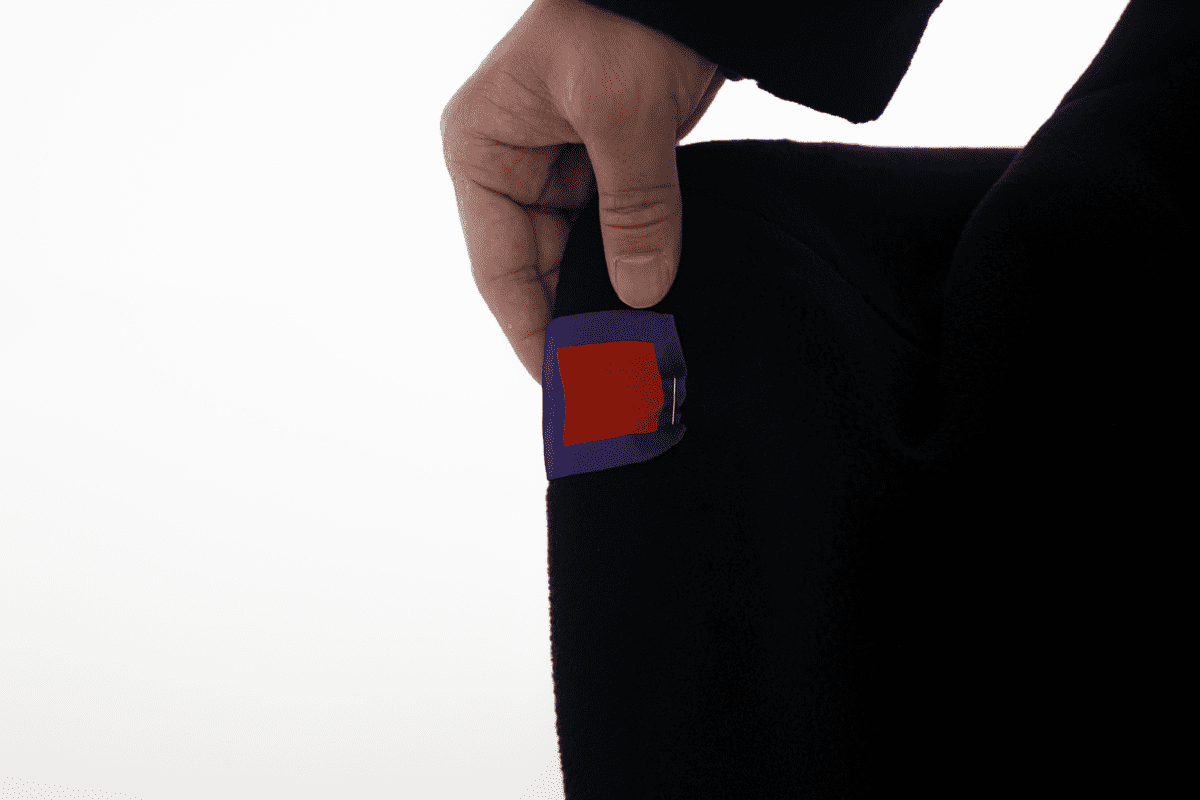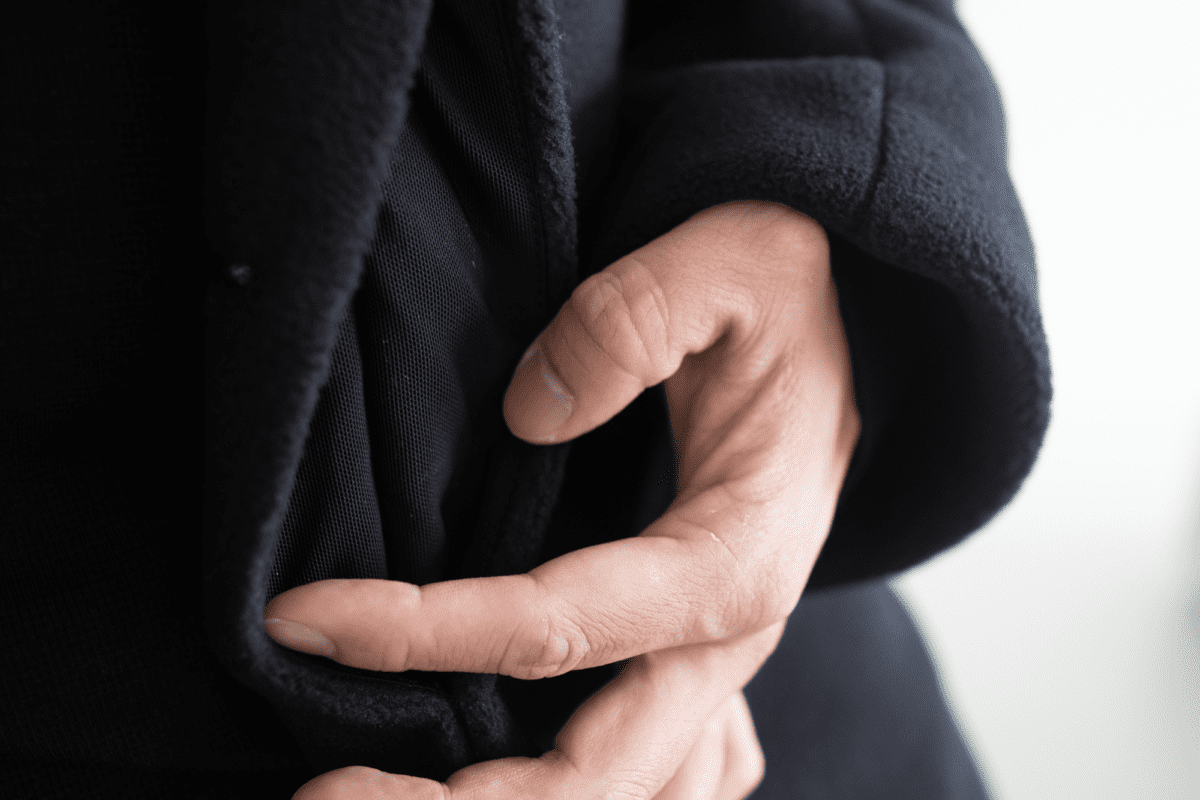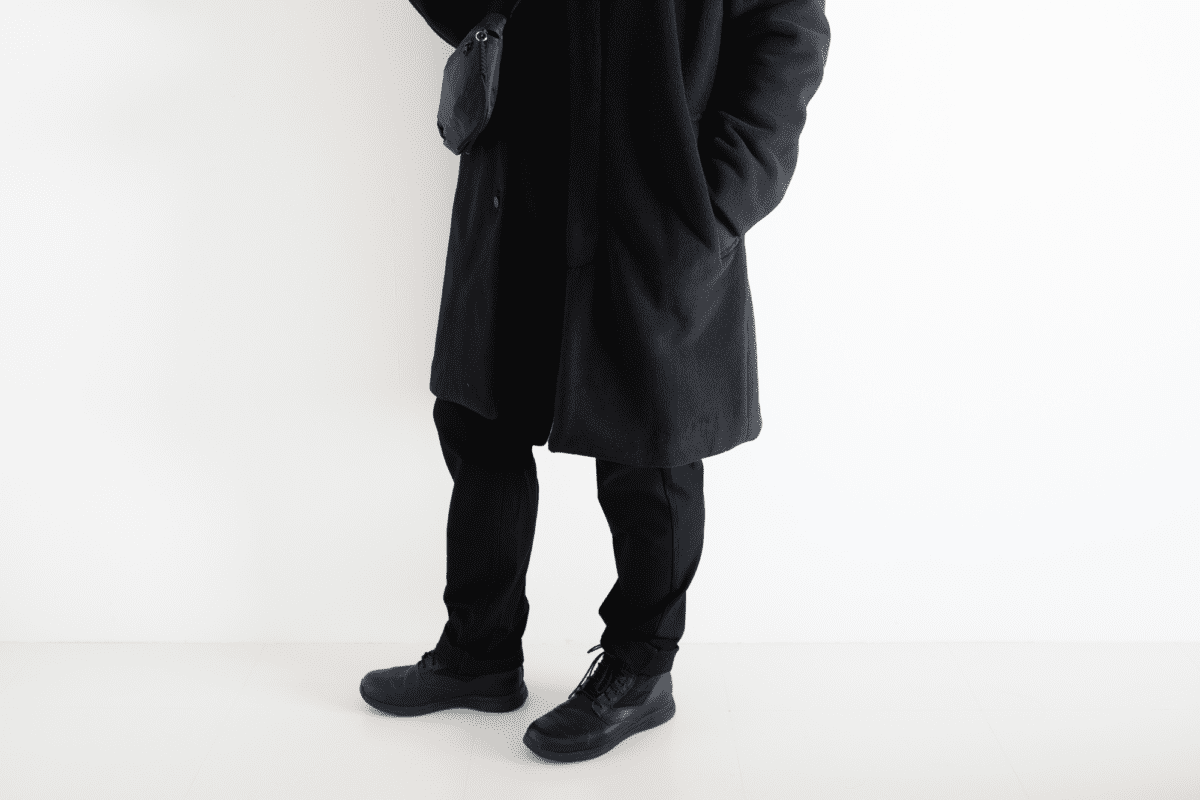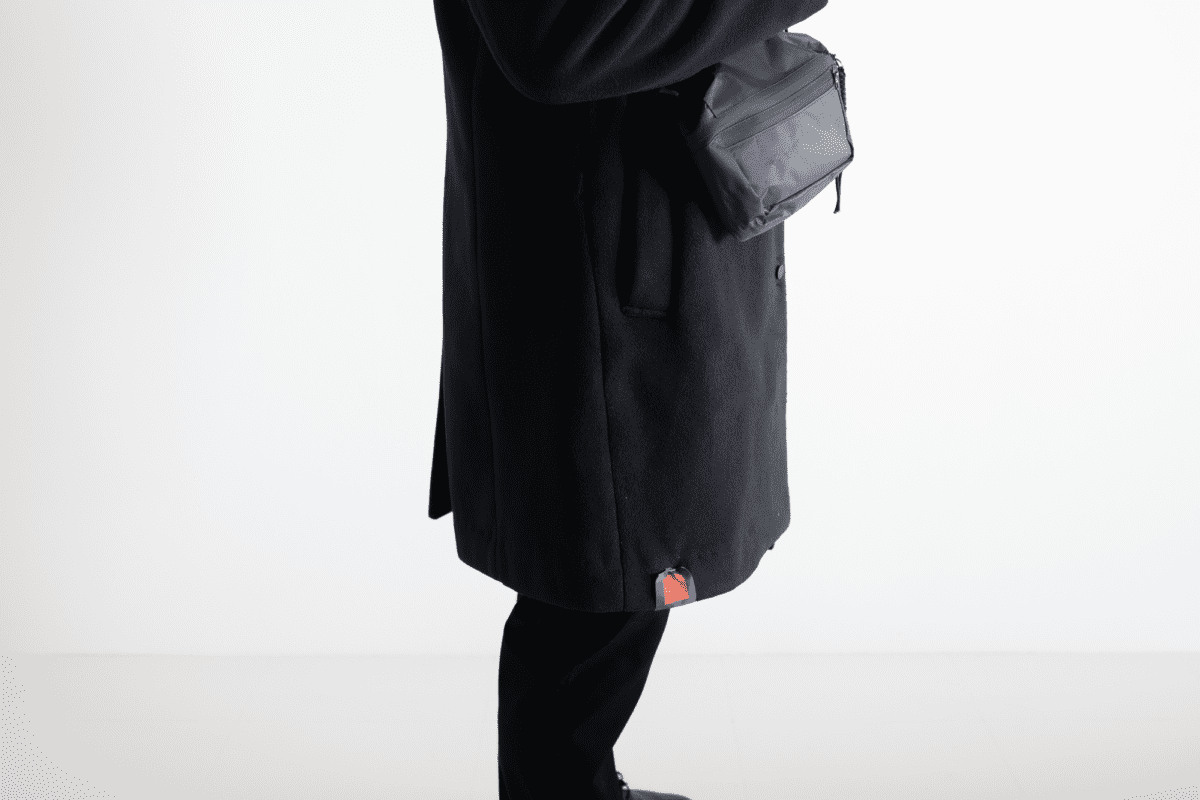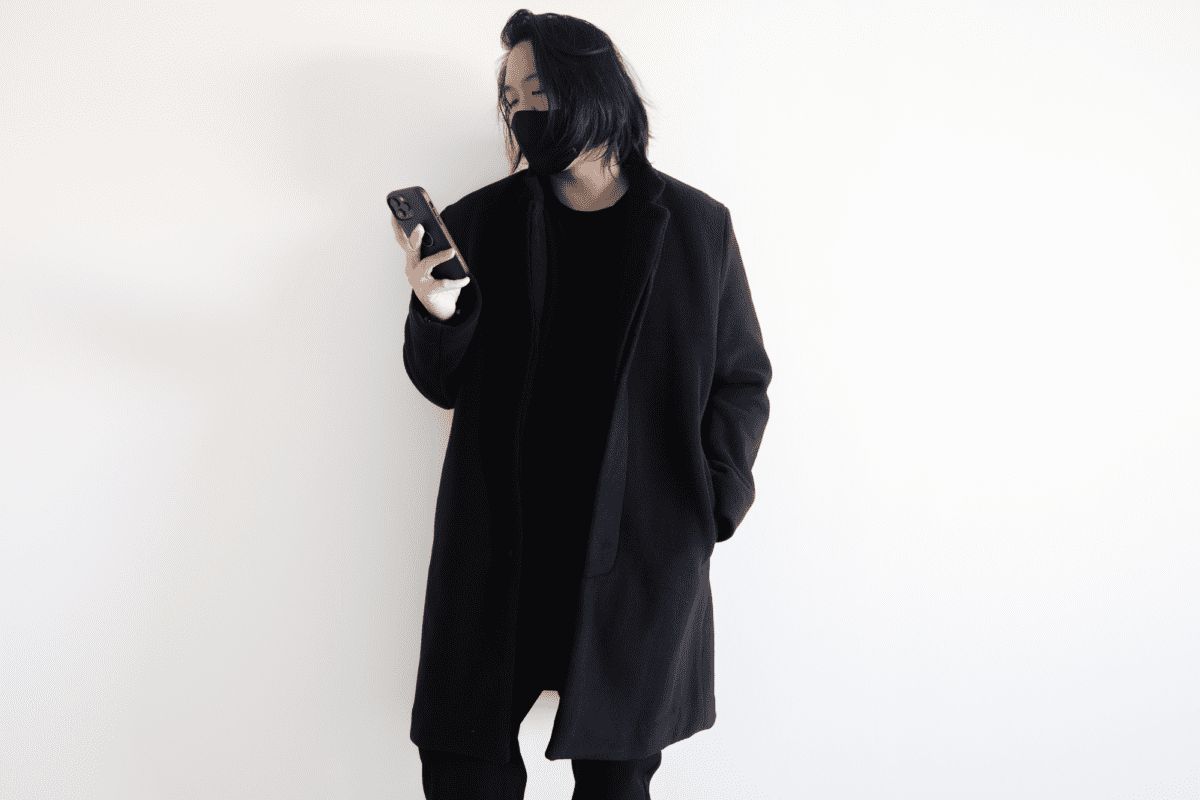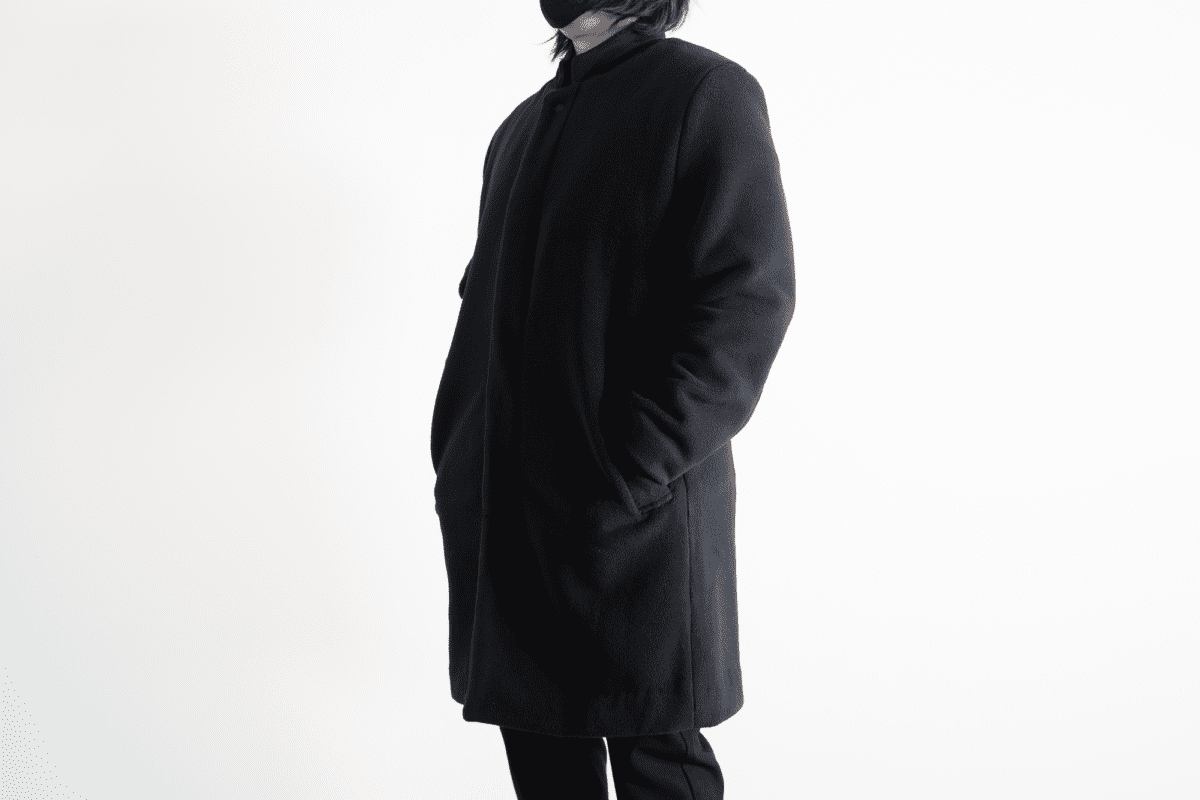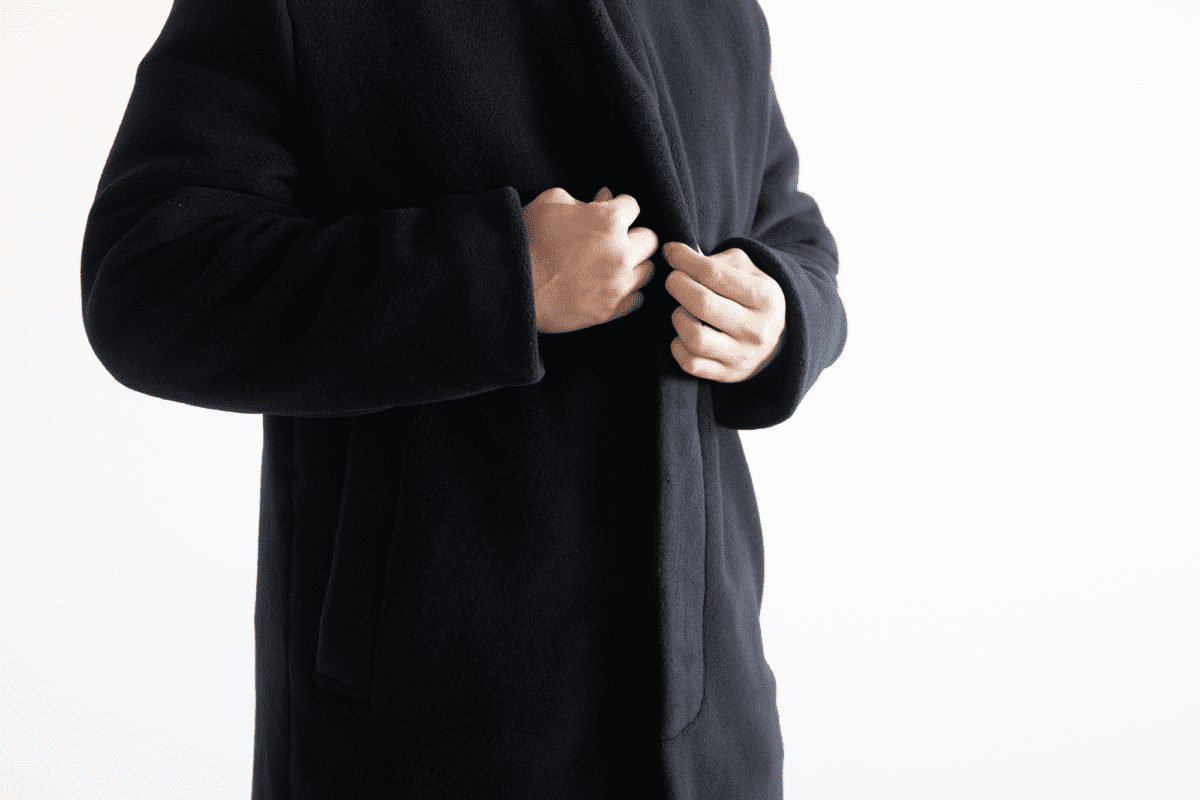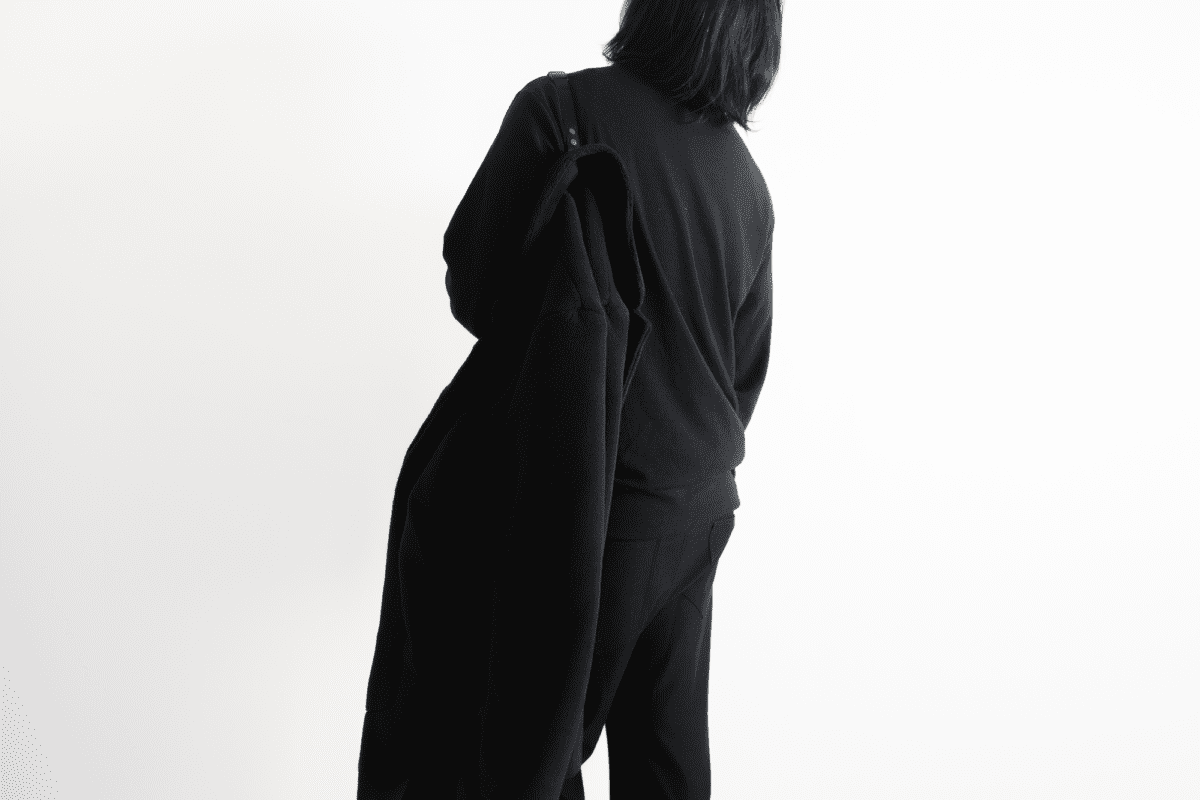 Like this review? See all of my in-depth reviews.
Also, consider supporting me by being a Patreon. Every cent given will go back into improving the content of this website.
Tagged coat extrafleece jacket outlier polartec review topcoat