This website is made possible by readers. I may earn a small commission when you buy through the links in this article at no extra cost to you. Learn more.
If you understand my obsession with cai png, it's easy to know why I love nasi padang and nasi lemak, since they are essentially the same thing of rice with ingredients of your choice.
Nasi padang is the Indonesian version of the dish that is the same concept but just replaced with Malay cuisine dishes.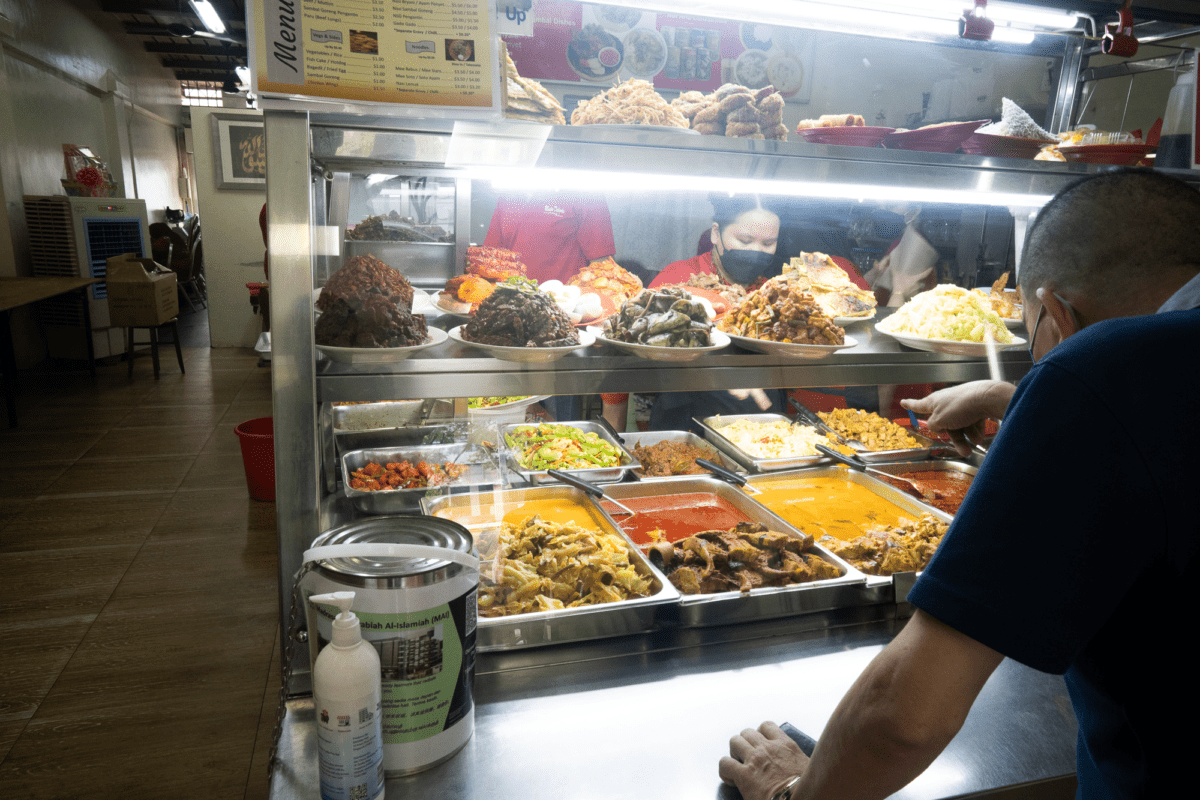 While Nasi padang can be easily found throughout Singapore, there is actually another similar dish called nasi melayu. Nasi padang hails from Padang, West Sumatra in Indonesia, while nasi melayu is more accurately the Malay cai png.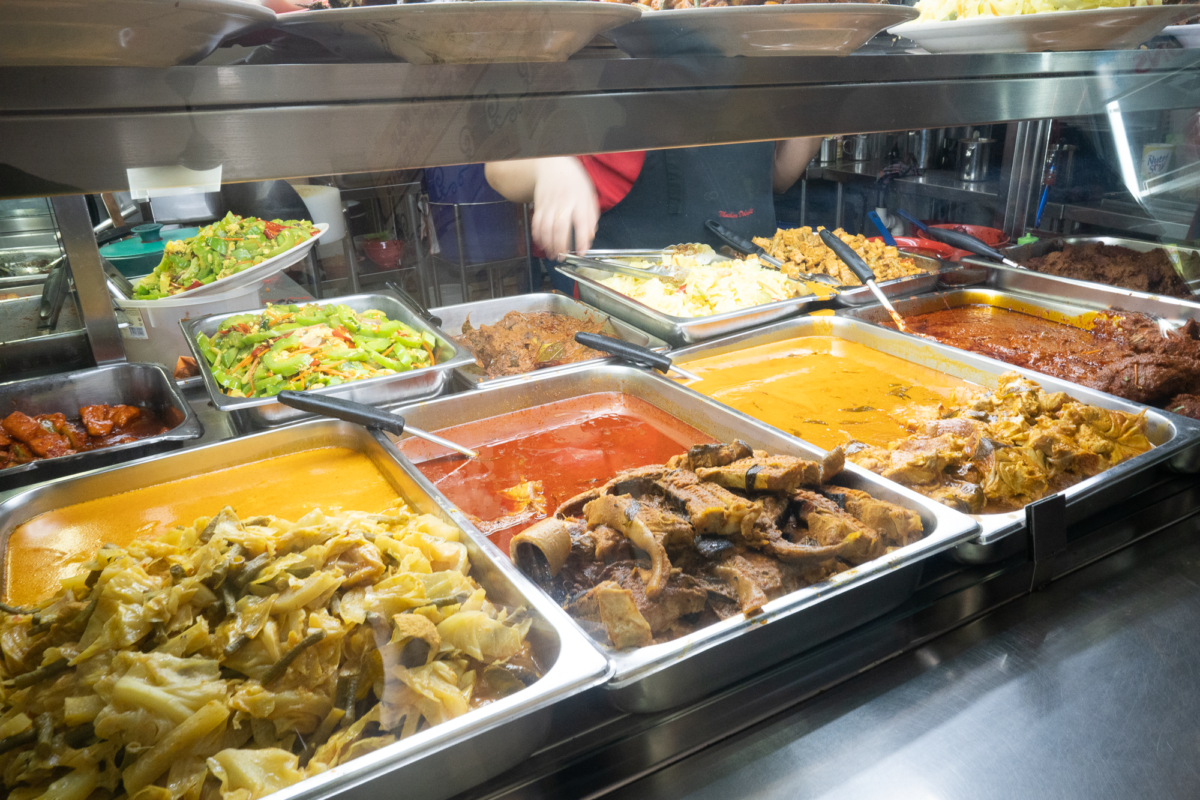 According to this article, "if you see sambal kerang (clams), spicy black ink squid, broccoli and greens, sambal fishcakes, hotdogs and salted eggs, that's nasi melayu, but when beef rendang, telur dadar, sambal ikan bilis, sambal goreng and even sambal petai are highlighted, then that's more like a nasi padang meal"
In practice, the lines between the two are blurred and most Singaporeans would just refer to either as nasi padang.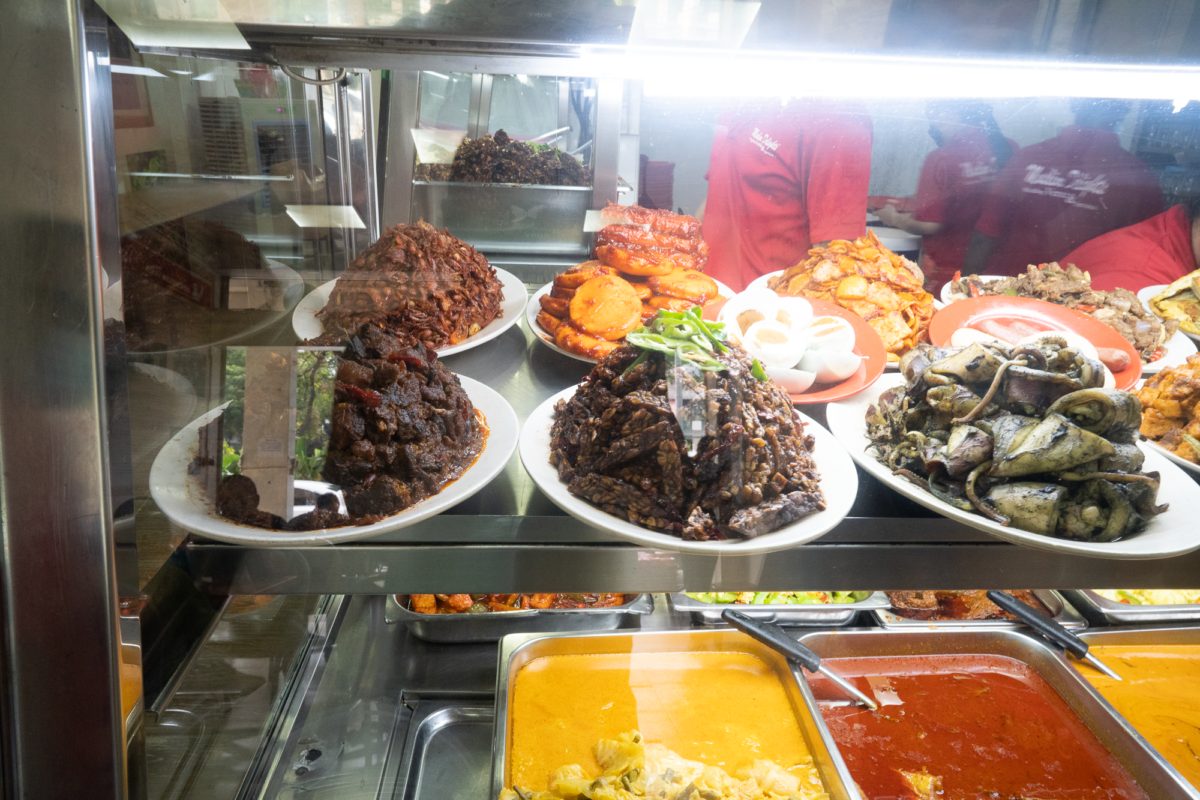 While most would not recognize the subtle differences, one stall does and proudly proclaim themselves to be a stall that serves both nasi padang and nasi melayu.
Muslim Delights – Delight Your Taste Buds with One of the Best Nasi Padang in Singapore
I was looking for a breakfast place before my visit to the Original Botak Jones nearby when I found this shop. With a solid 4.4 stars on Google and my favorite nasi lemak on the menu, I knew I had to drop by, even if it means potentially sabotaging my lunch plans with a full stomach.
It turns out that Muslim Delights isn't just another highly-Google-rated store, they have been awarded the Michelin Bib Gourmand in 2018. The origins of the family-run Muslim Delights were much simpler, starting out as a small Malay food stall in an army camp.
The nearest station is Tai Seng, but I opt for a bus that brought me nearby. The shop is along a row of shophouses, which also notably houses a charming old-school bakery called Jie's Bakery.
A red sign would usher your way into the relaxed atmosphere, color-coordinated with red chairs and orange tables.
But no one likes ads, so I got rid of them. If my articles helped you, I ask for your support so I can continue to provide unbiased reviews and recommendations. Every cent donated through Patreon will go into improving the quality of this site.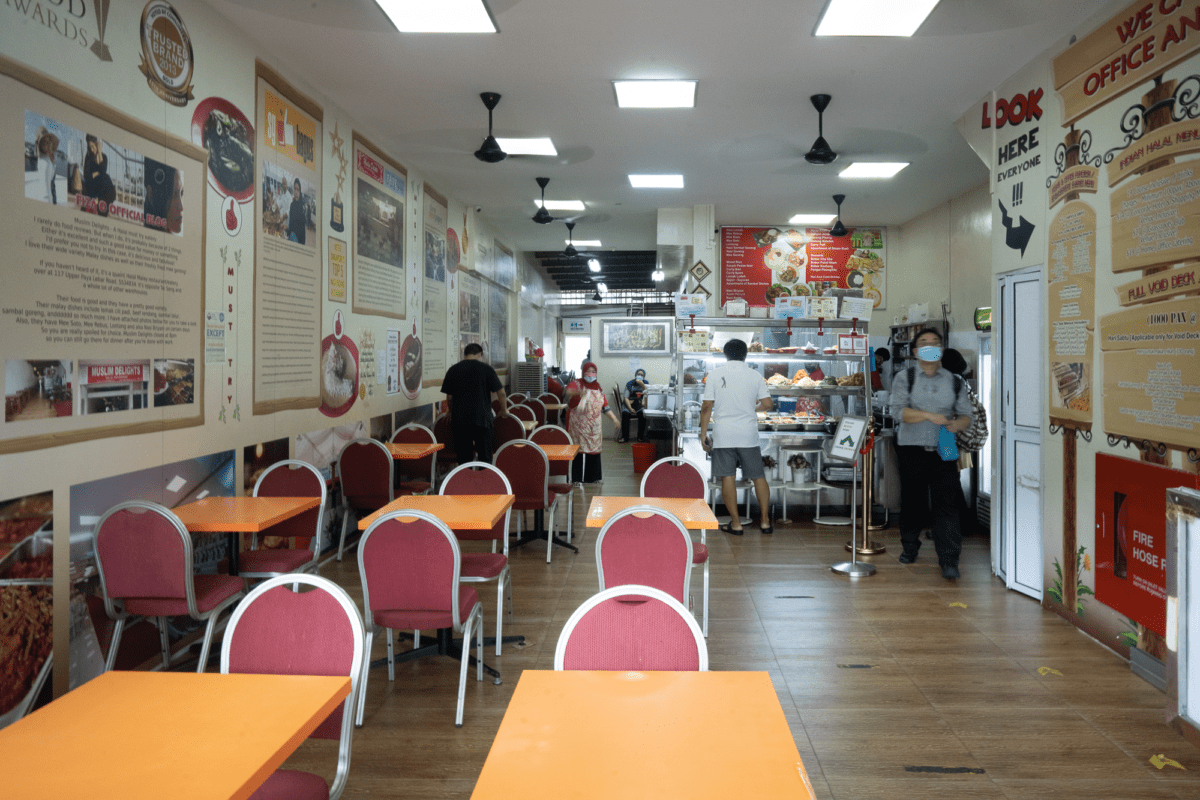 It was about half occupied when I was there at about 1030 on a Tuesday. It seems that most customers got takeaway. From reviews, I could also tell that lunchtime should be avoided unless you like queuing.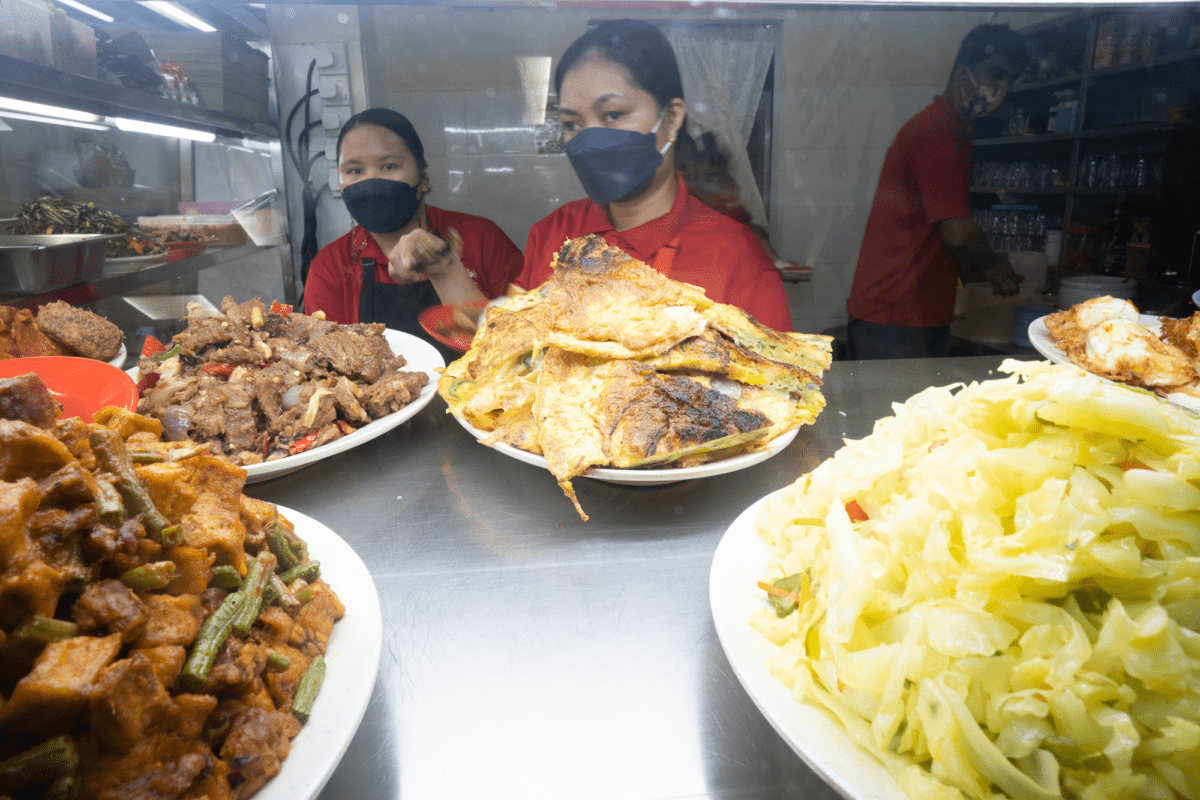 There were two queues, one for ordering and one for payment. I got the nasi lemak rice, with a fried chicken wing, omelet, chili hot dog, fried potato (begedil), for a reasonable damage of $5.50.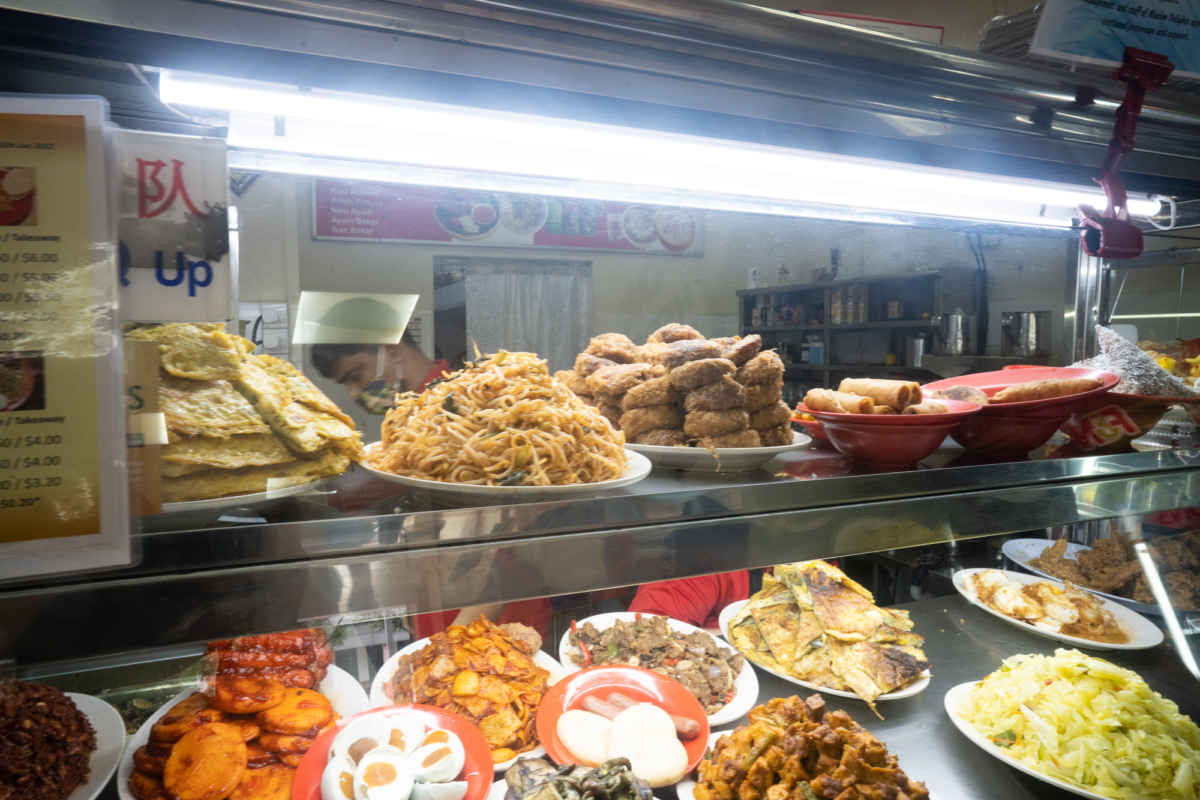 Only PayNow and cash are accepted. The PayNow QR code is not one with a merchant UEN one, so you would not be able to pay using methods like GrabPay.
Taste Test
What immediate caught my attention was the chicken wing and the batter crisps all around it. It reminded me of tenkasu (tempura leftover) you top off udon noodles with. The chicken wing was crispy and succulent. It is also chopped for easy consumption but it seemed like the chopped through the bone (instead of the joint), creating a sharp bone that would have been dangerous if swallowed.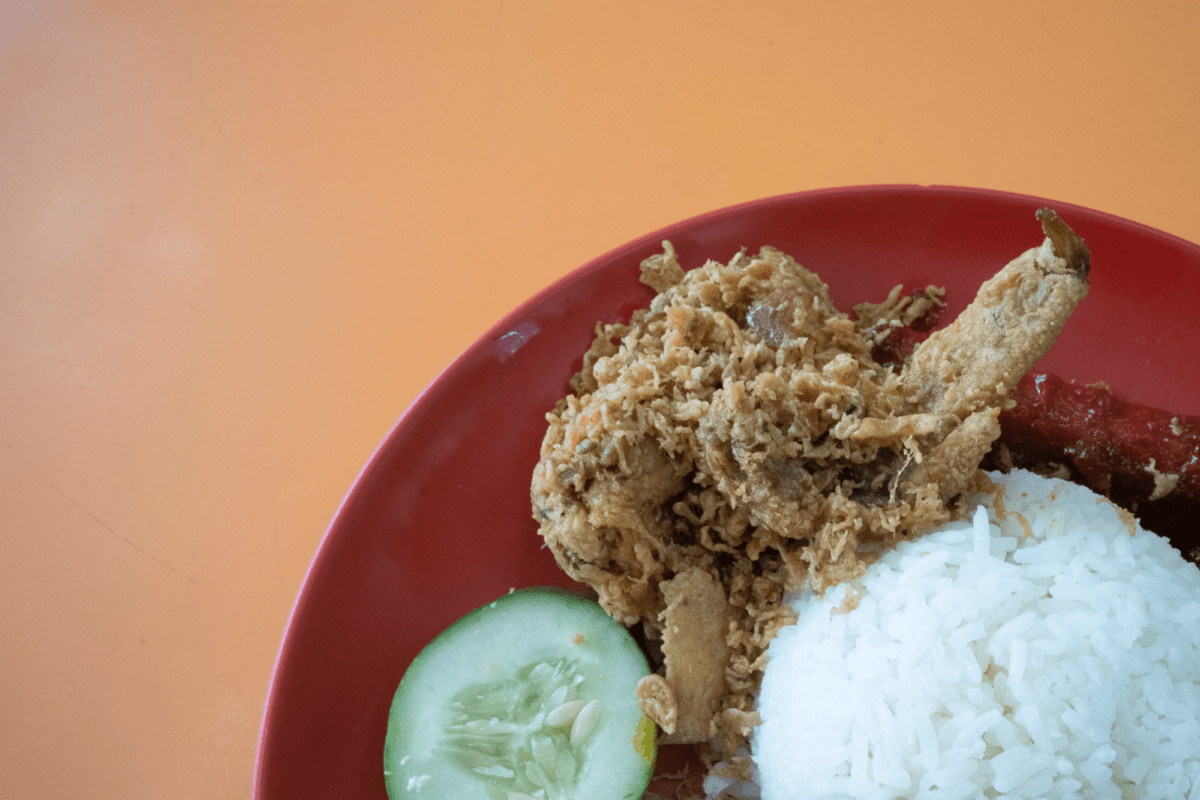 Unless the fried egg has a gooey yolk like those at Ponggol Nasi Lemak, I would usually opt for the omelet if given the choice. An omelet just reminds me of the kind of egg you get in nasi lemak wrapped in banana leaf that I used to eat all the time. The omelet from Muslim Delight was thick towards the middle and had onions in it.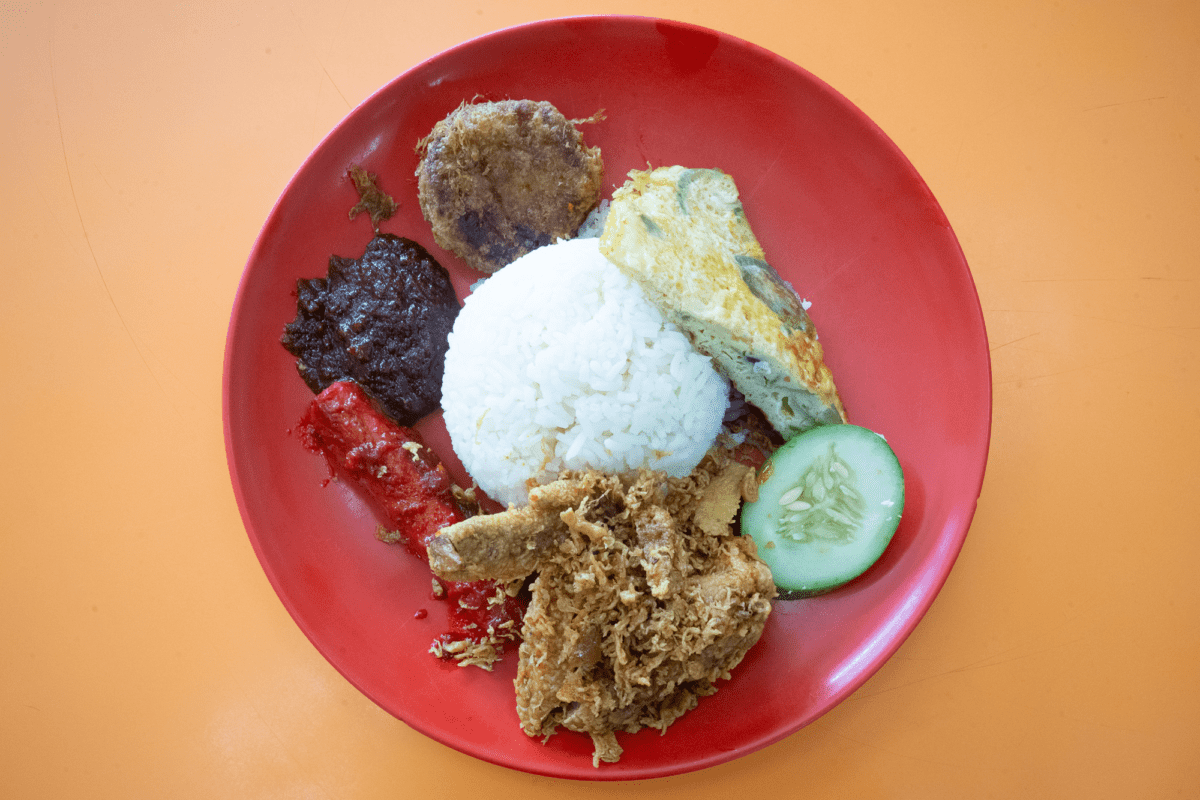 I got the chili hot dog as well which gave a nice little spicy kick with each bite. It was a classic dish, just like the begedil.
Each of these ingredients was tied up by the rice and chili. The coconut flavor of the rice is a little lighter than I liked, but delicious nonetheless. They gave a relatively large serving of chili and I hadn't expected I would polish it all off so easily.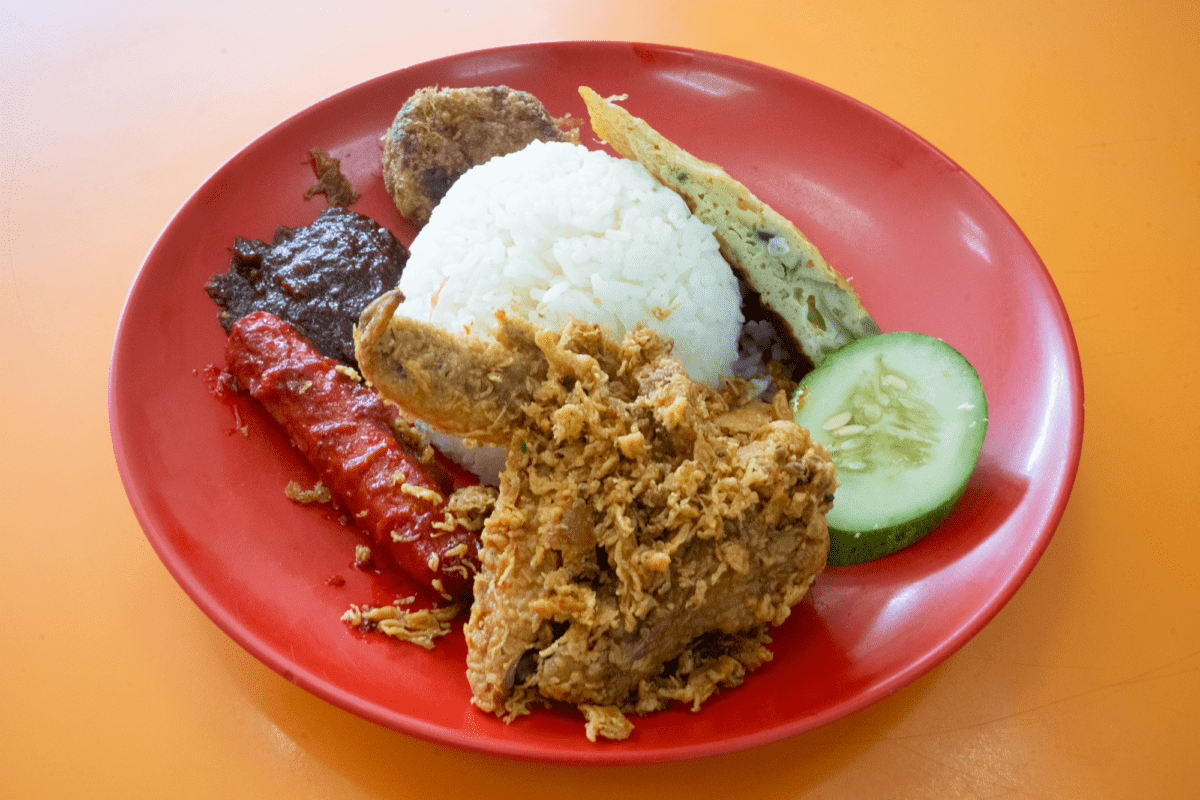 When the ingredients ran out, the combination of the fried chicken wing batter, rice, chili, and single cucumber slice (where most would give two) was enough to hold their own and made me finish every last grain.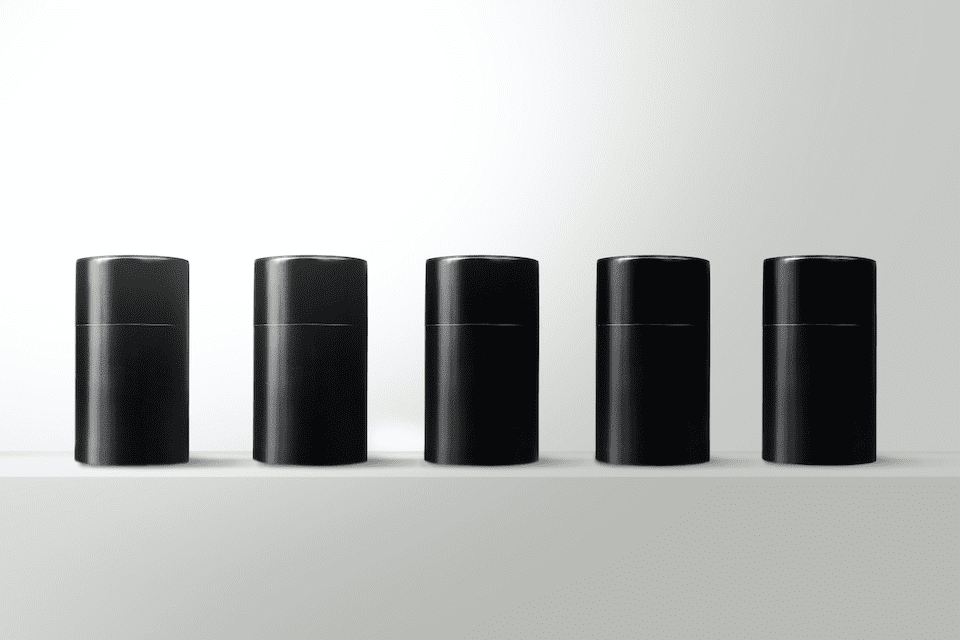 I found a 100 year old company that would create these heirloom quality canisters for me. They are handmade and will keep your tea leaves, coffee beans or anything that you need dry for years to come.
or read review
Verdict
I will be updating this article once I've had a chance to try some of their other dishes, but I've was impressed with my first visit. Although it was a solid plate of nasi padang, it wasn't anything groundbreaking that would make you travel all the way for it again.
What you can expect from Muslim Delights is food that would probably never disappoint you. I envy nearby office workers who have the chance to enjoy this every day.
Tagged malay food nasi padang sg tai seng