This website is made possible by readers. I may earn a small commission when you buy through the links in this article at no extra cost to you. Learn more.
Details
Overview
I hate to admit it, but the only reason I am using this enclosure was to write this review. In fact, I went out to buy a SSD just to use it.
I do not have a need for an external storage, but along the way, I did find some potential uses. If you are into minimalism, then I highly suggest making sure that you have a definite use for it. Depending on your use cases, an internal SSD, thumbdrive, or external HDD might be better choices.
If you have already decided on one, then you might as well get the best one. Is the Minisopuru NVMe SSD Enclosure the best?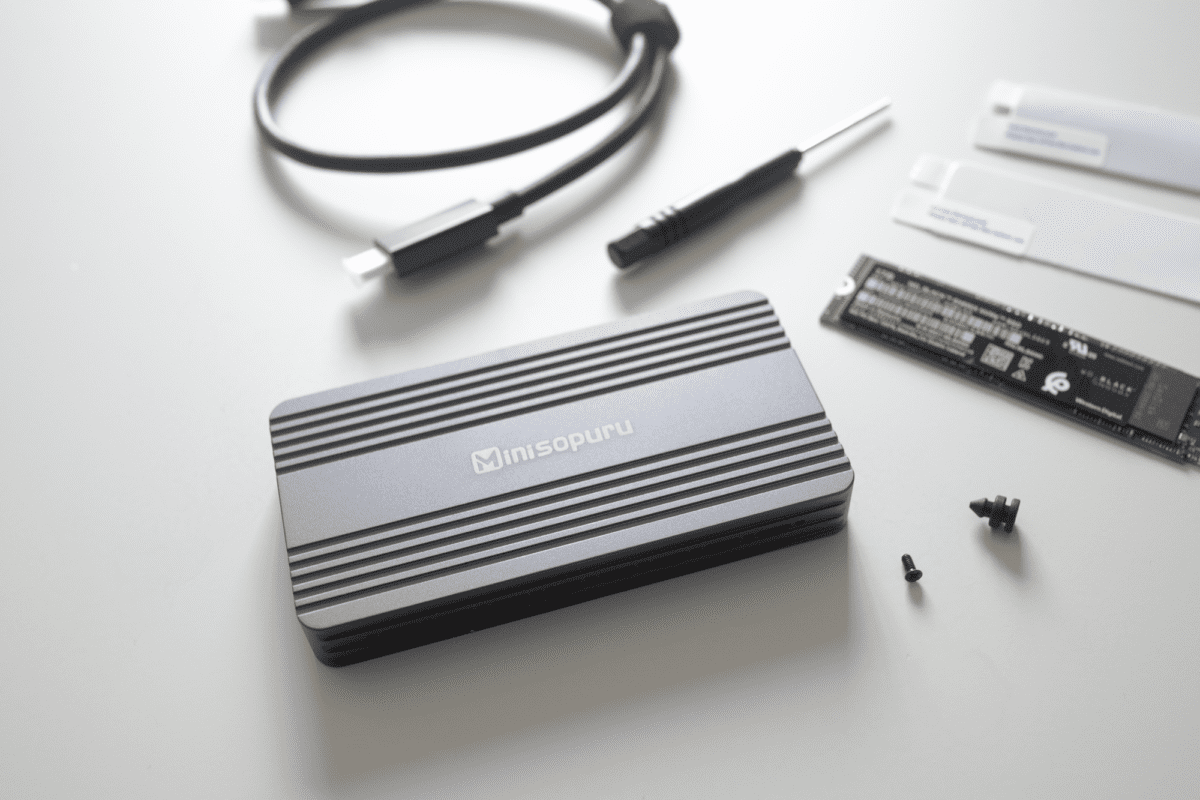 Honestly, best is subjective and with a product like an SSD enclosure, it just has to do its job by not causing any transfer speed bottlenecks and look good. Technology is always evolving and the best now will often be not the best in a few months. Ultimately, you'll want something that does its job and I will try to frame it in that manner to help with your choice.
Style
For some, an SSD enclosure is a purely functional purchase. You want something that protects your SSD on the go; That's it.
For those who visit this site, I suspect that you care, and care deeply, about how your gear looks. If you are going to own less, you should strive to own things that you are happy with. It is a misconception that minimalism means not caring about things, in fact, most minimalists I know care much more about their stuff than the uninitiated.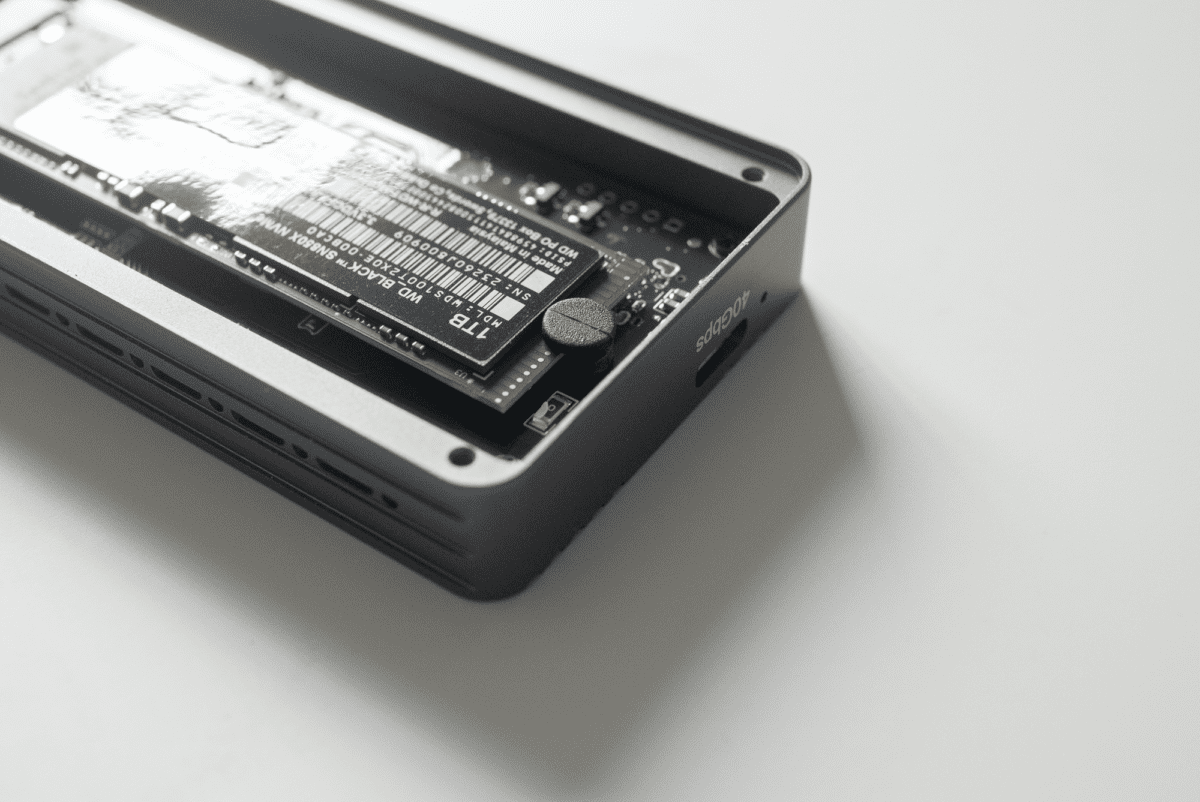 To me, minimalism means owning the essentials and that gives me more time to choose and care for belongings that sparks joy.
Philosophy aside, the Minisopuru NVMe SSD Enclosure is still just an SSD enclosure. Minisopuru's version is what I considered sleek, but it lacks that little something that qualifies it into the ranks of brands like NOMAD or Apple.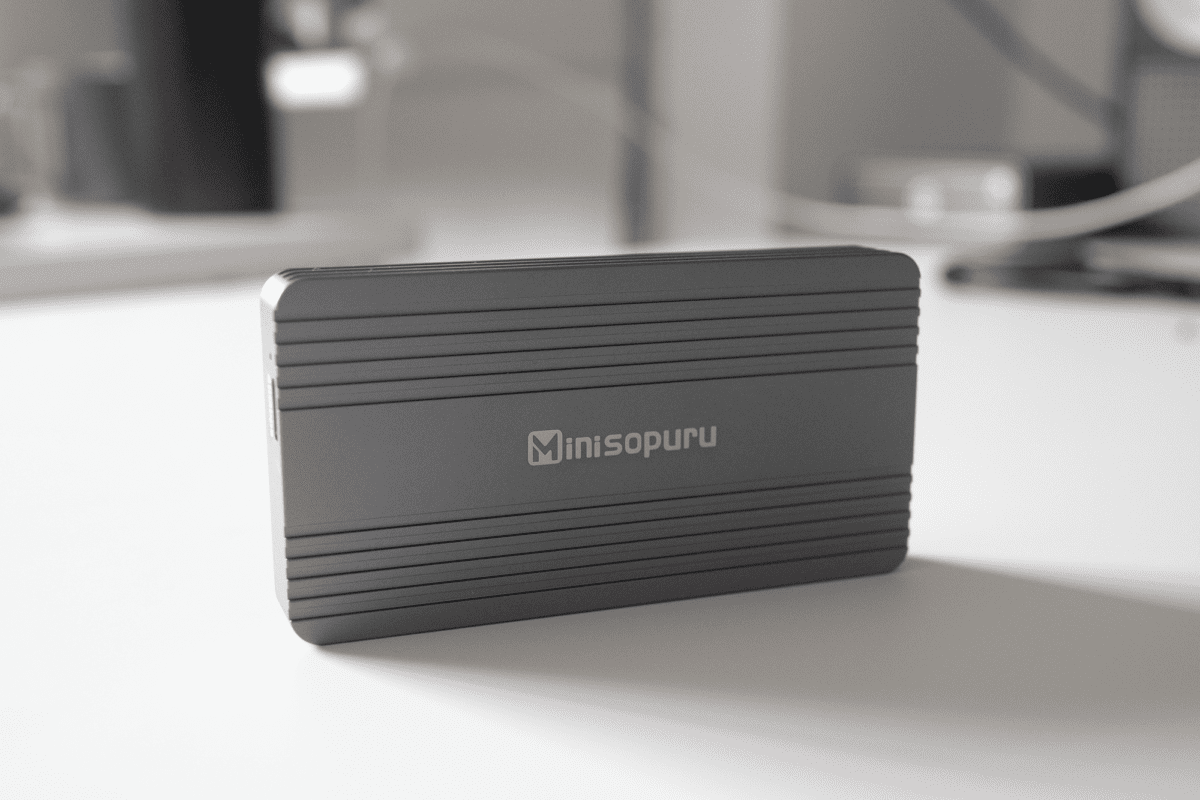 First of all, I am not a big fan of the Minisopuru logo that they slap across the product. It lacks that minimalistic refinement that my favorite brands have. It would probably work better with a cleaned up version of just the "M" part.
Apart from that, the use of Apple-esque aluminum is a nice touch, although it comes in only the space-gray colorway. That's the styling I have for most of my Apple (and NOMAD) equipment, so no complaints here.
But no one likes ads, so I got rid of them. If my articles helped you, I ask for your support so I can continue to provide unbiased reviews and recommendations. Every cent donated through Patreon will go into improving the quality of this site.
The other distinct feature are the grooves found on the face and sides of the product. They are there to dissipate heat, but don't look all that bad.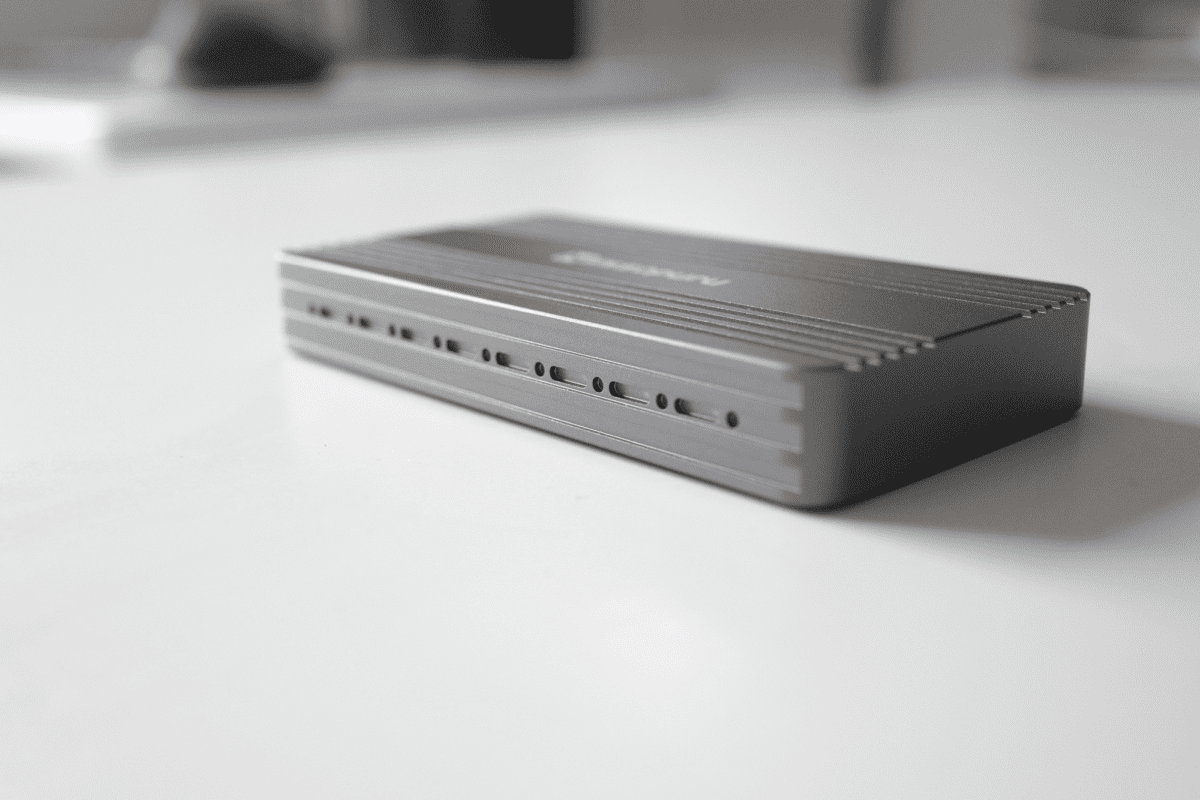 Once again, there could be a little more refinement that goes into these, but unless you are inspecting up close and is expecting Apple-level design, you'll probably be fine with it.
Tech
Choosing an SSD is not rocket science. All that really matters is the transfer speed and heat management. There are a few factors in play to ensure the maximum transfer speed. First is the port.
Different generation and types of port will be a huge factor to transfer speed. You can only transfer as fast as the connection allows. There are three tiers to this
5 Gbps – USB 3, 3.1 or 3.2 Gen 1
10 Gbps – M.2 SSD USB 3.1 or USB 3.2 Gen 2
20 Gbps – USB 3.2 Gen 2×2 or USB 4 20 Gbps
40 Gbps – USB 4, Thunderbolt 3 or 4
Fastest is not always best, because the price dramatically goes up. While Minisopuru is in the top tier of the list, I suggest going for the tier that you need and can support.
Basically, to choose the right tier, you need to decide the port you will be connecting to and find out your maximum transfer speed.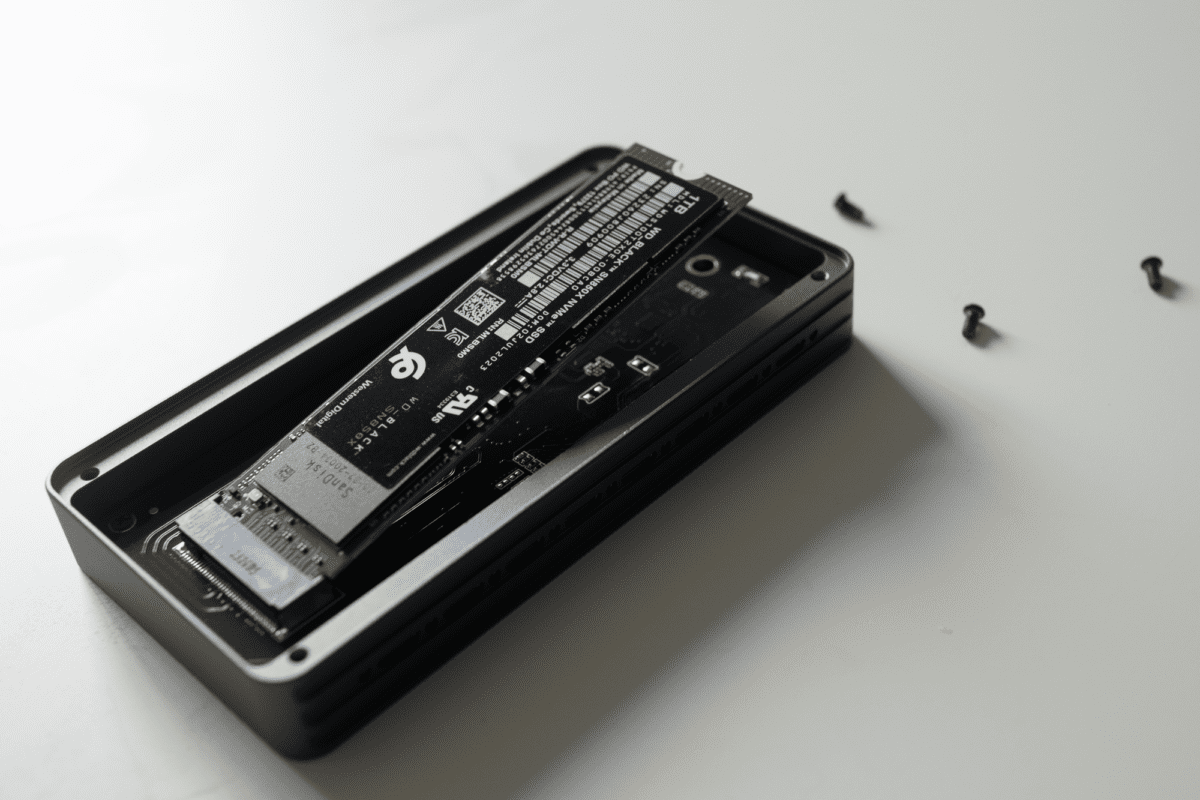 The port part should be straightforward. You can only get transfer speeds as fast as your port allows, so no point spending more if your port will limit the speed.
The maximum speed is more dependent on your SSD. Here you can see the benchmark for the top-rated WD Black SN850X which is the SSD I ended up getting for this review. The max speed you can get depending on the operation, is an average of 3,432 MB/s. This is obviously much lesser than the 40Gbps limit of the enclosure.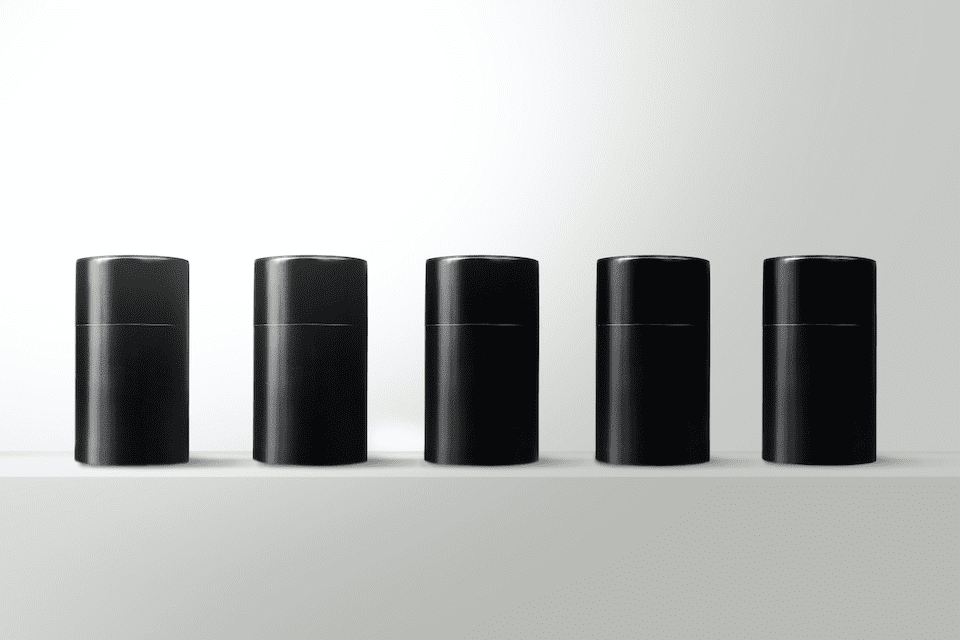 I found a 100 year old company that would create these heirloom quality canisters for me. They are handmade and will keep your tea leaves, coffee beans or anything that you need dry for years to come.
or read review
Suffice to say, with the Minisopuru SSD enclosure, you will be unlikely to experience any speed limit as long as your plug it into the right ports. In fact, it might be too high-spec for some use cases and would not warrant the extra cost.
Usage
Installing an SSD usually involves some work. You would need to unscrew the case, plug in the SSD and screw it back on.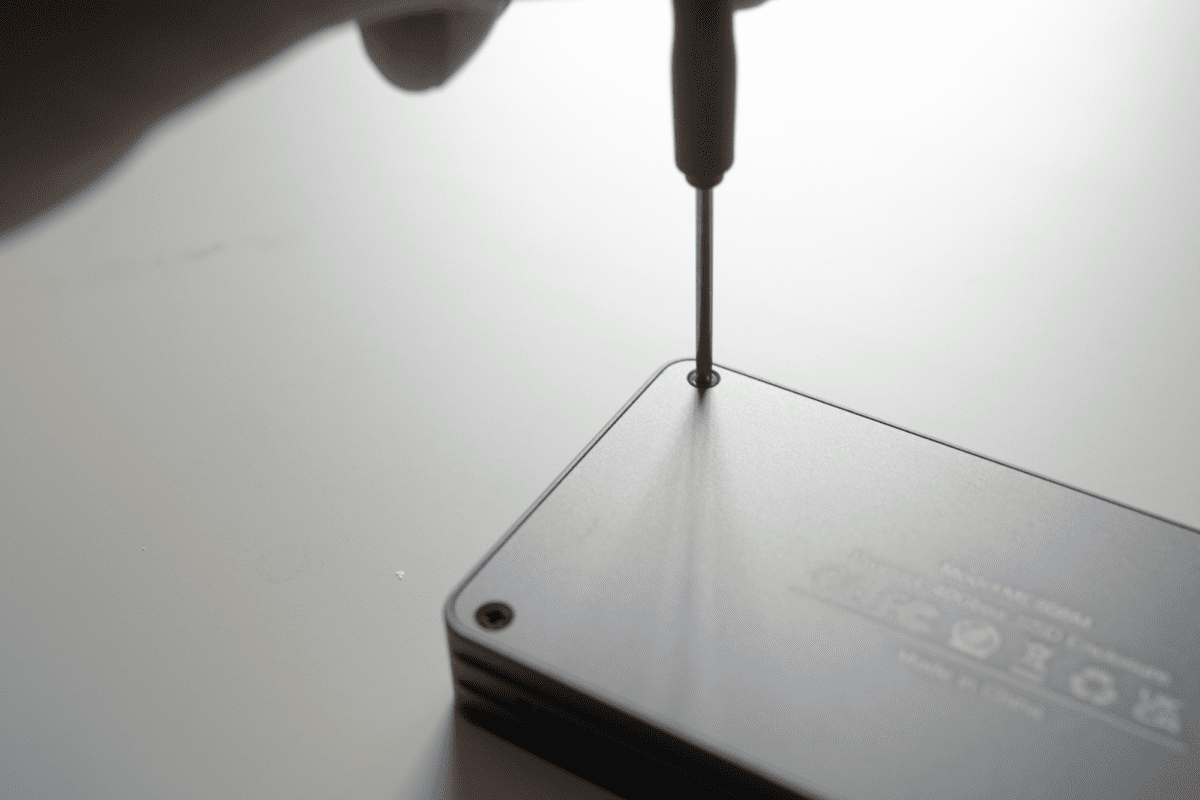 It is pretty straightforward but I would still advise you to read the instruction manual before doing so, particularly on how to place the thermal pad.
Unfortunately, the manual is extremely frustrating to read since they group all the languages in each step, instead of grouping the entire instructions by language.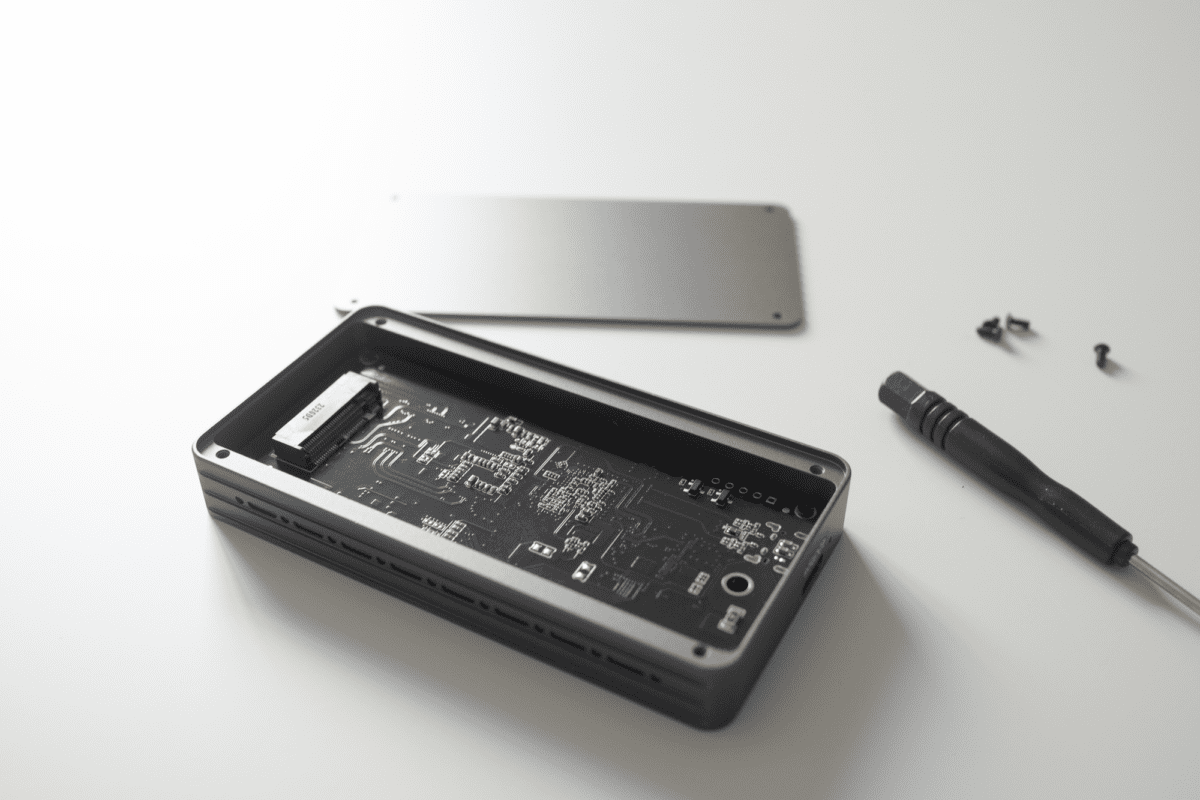 To help you keep sane, there are the high-level steps.
Unscrew the case with the included screwdriver
Plug in the SSD
Put the rubber nob into the groove on the other end of the SSD and place it into the hole of the enclosure base
Put the thermal pad on top
Screw the enclosure back on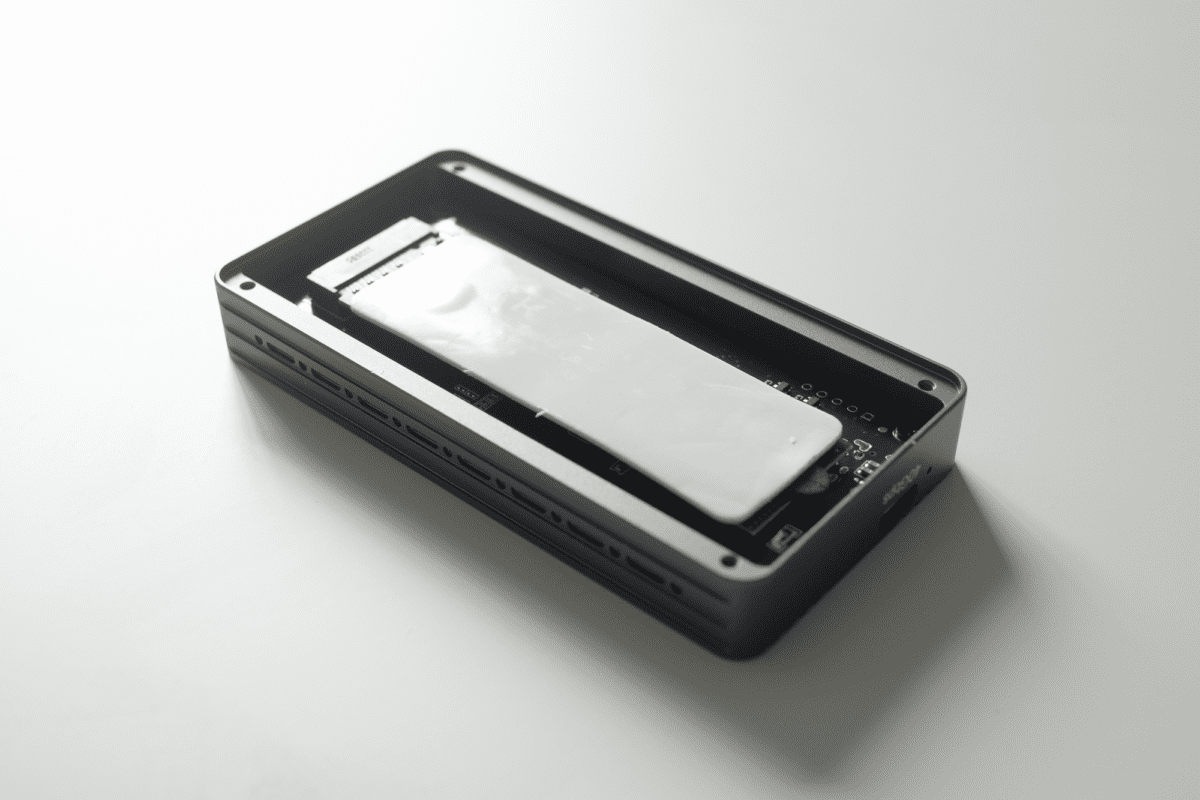 It comes with two thermal pads, so without reading the manual, I put one on the bottom and on the top which was obviously wrong. It ran without issues but I rectified it anyway.
I also put the plate on the wrong side. It is not reversible as the screws would only flush if you put it on the right way. Thankfully, these were easy to figure out.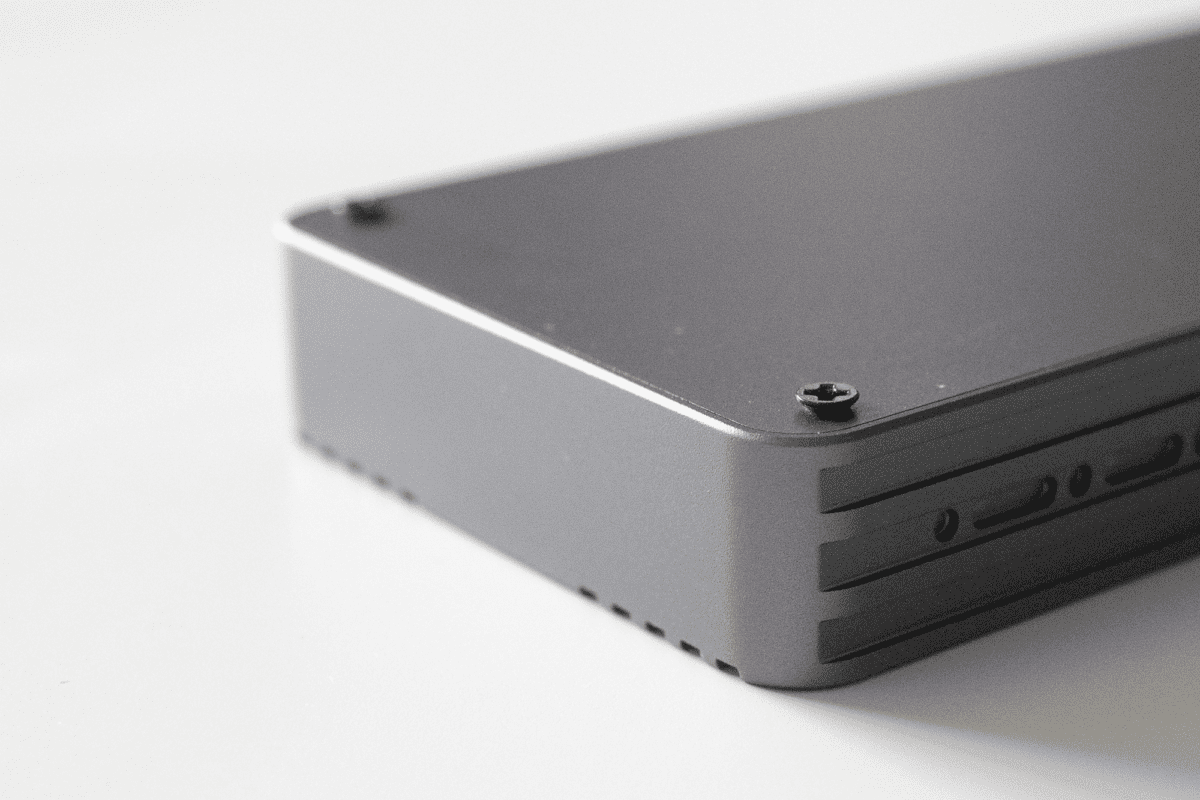 The enclosure comes with a single port and includes a 40Gbps USB C to C cable. I would suggest using the included cable because chances are the USB-C cables you have lying around are simply not the same.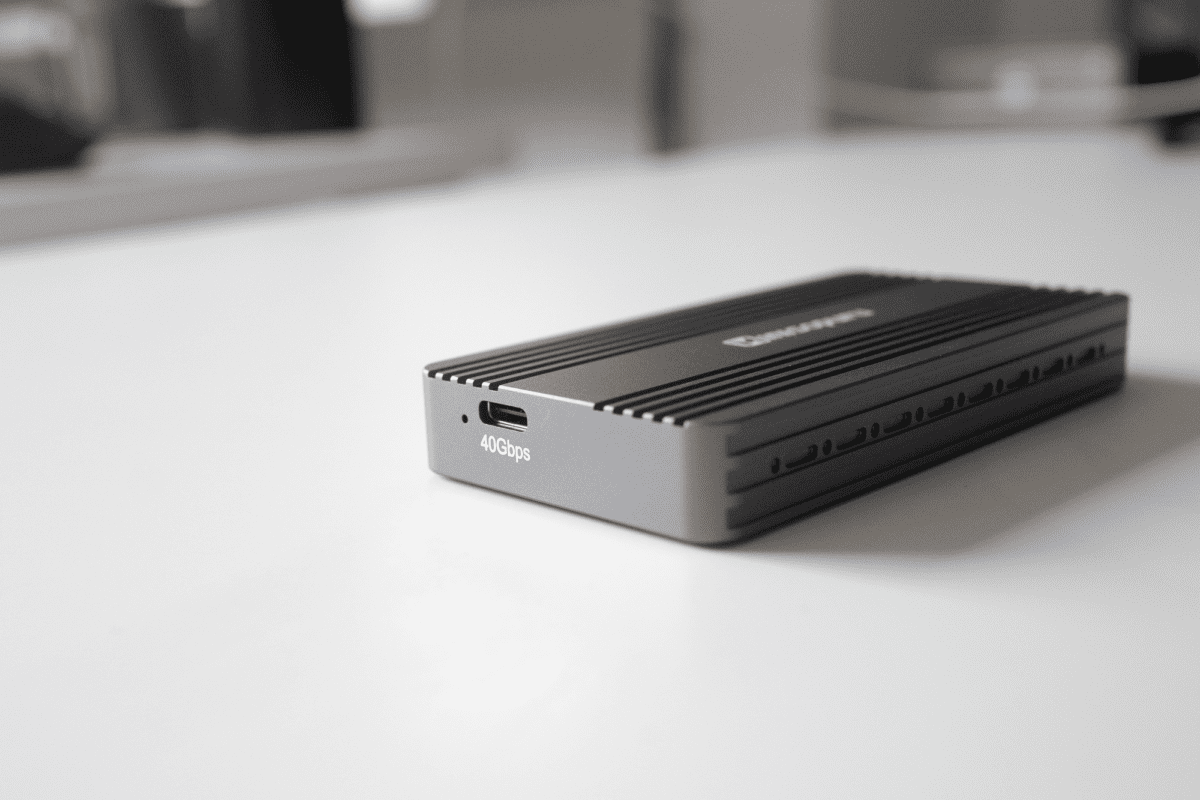 Using Blackmagic benchmark, here were my speeds.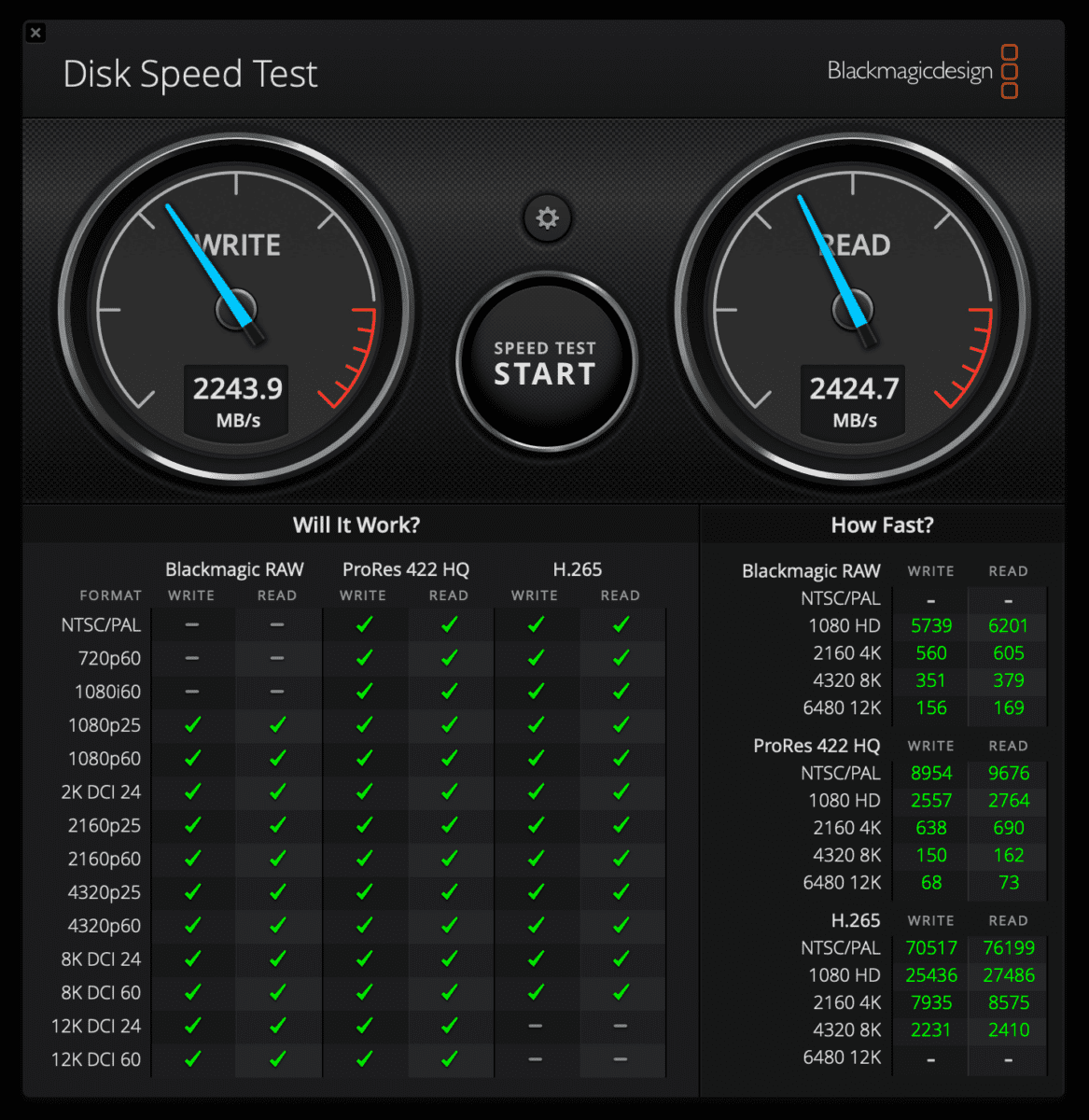 Once again, rather than being the performance of the enclosure, this is the performance of the SSD. There do not seem to be any noticeable bottleneck of transfer speeds and the speeds are certainly more than enough for my relatively low-level use case of a streaming server.
Conclusion
You are unlikely to face any bottlenecks when it comes to this enclosure. The real question you want to ask yourself is if paying for this premium enclosure is worth it. You want to base it on the ports you plan on connecting it to as well as the SSD's maximum speed.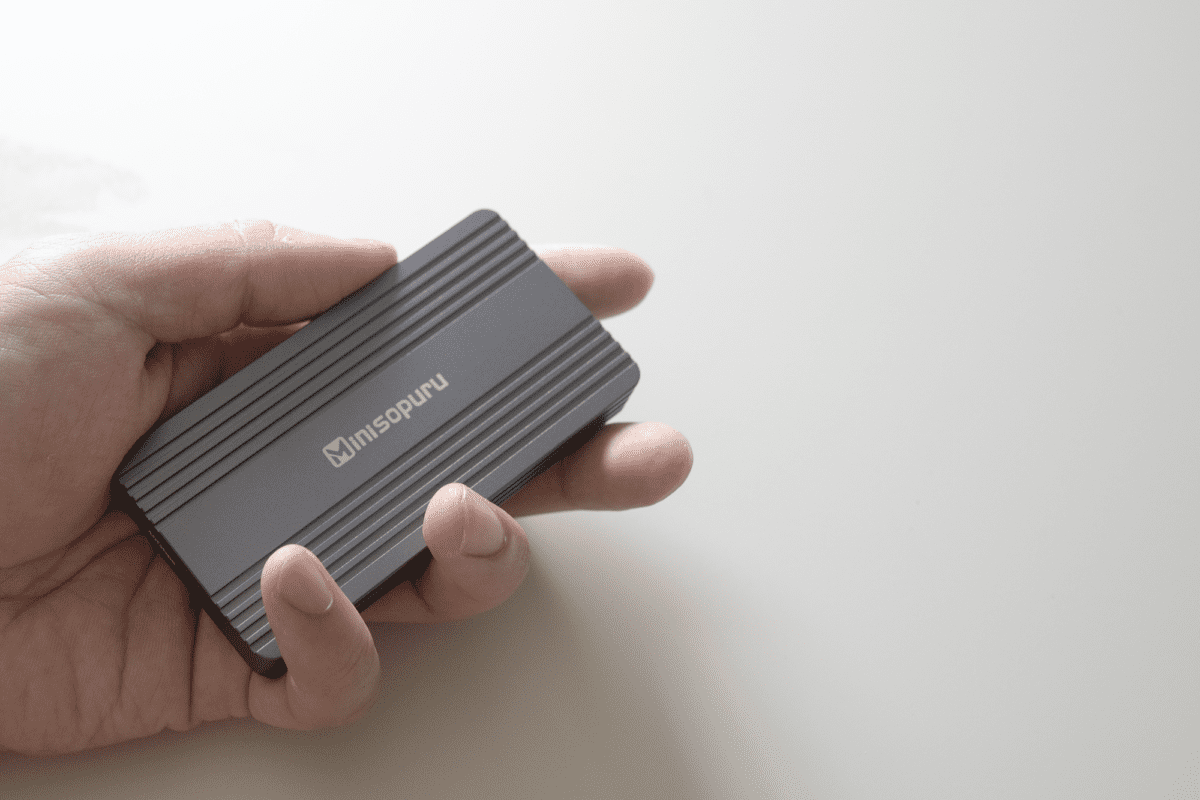 However, if money is not a concern, you can rest assured that the Minisopuru NVMe SSD enclosure will not limit transfer speeds.
Like this review? See all of my in-depth reviews.
Also, consider supporting me by being a Patreon. Every cent given will go back into improving the content of this website.
Tagged minisopuru review ssd tech