This website is made possible by readers. I may earn a small commission when you buy through the links in this article at no extra cost to you. Learn more.
Ramen is a standard fix for me whenever I'm in Japan. Hell, it's a standard fix for me even in Singapore. Quality ramen shops litter Japan and after getting my fill on favourites like Ippudo and Santouka, I've started to move on to more interestingly-made ramen, like AFURI which serves yuzu-flavoured ramen. With outlets in Yoyogi-Uehara, Ginza, Nishi-Azabu, I was lucky to find a gem of such a ramen shop just a couple blocks from where I was hosted in Kyoto. Gogyo, located in the heart of Gion Shijo, serves burnt ramen.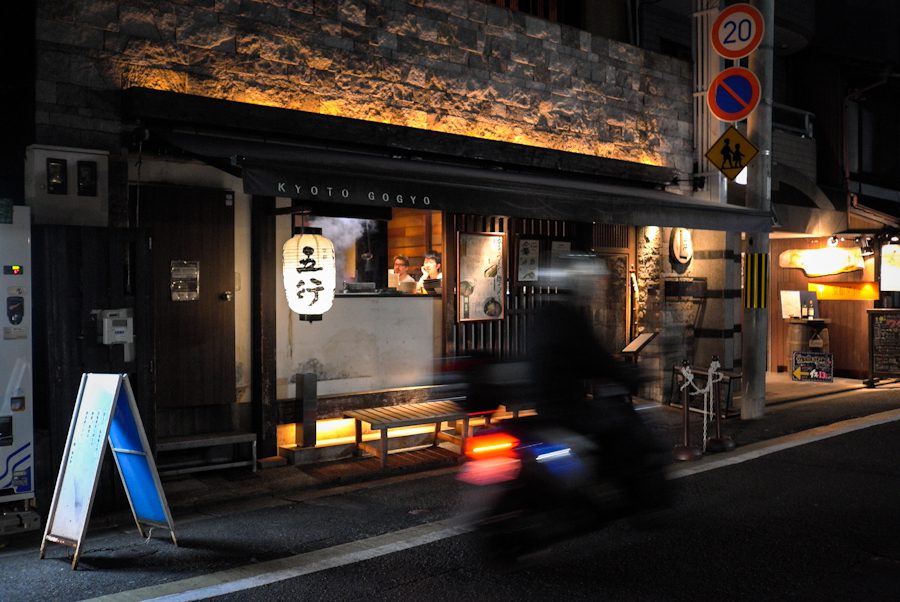 Just off the main Shijo road, you'll be able to see the standard Japanese lantern sign as well as the English name, so you shouldn't have too much trouble finding it. Upon entering, you'll find that Gogyo isn't your usual street side ramen shop littered with salarymen. Gogyo is the kind of ramen restaurant that you would bring a date to.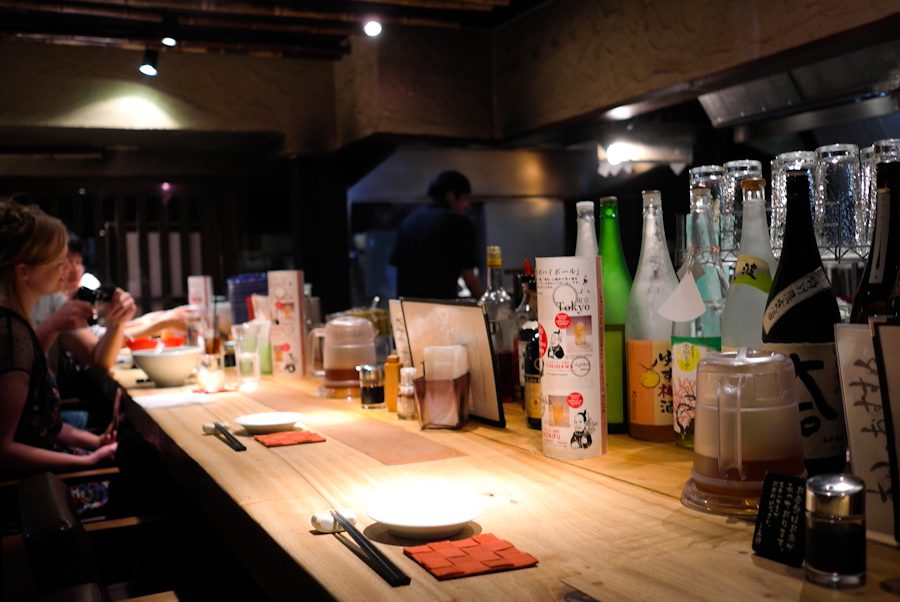 I was seated by the counter, but sure enough there were plenty of salarymen, couples and tourists in the back area of the restaurant. It was crowded for a weekday evening. It was easy to decide what to order. Gogyo is well-known for their burnt ramen. And of course, gyoza is a must with any ramen for the full (in both sense of the word) experience.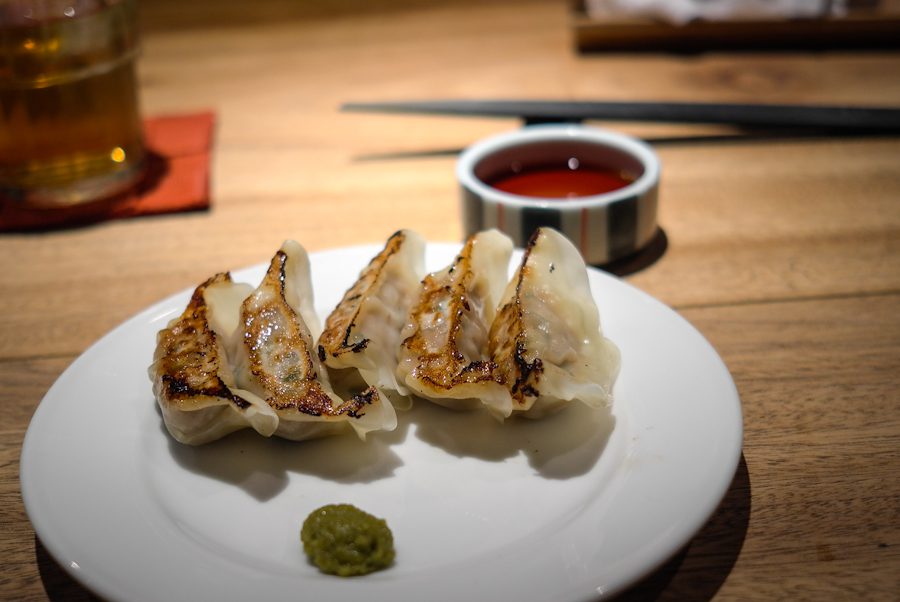 Gyoza
Crispy, tasty, satisfying. While there wasn't anything special about this gyoza, it'll top most of the gyozas you have tried, just in terms of quality. It's the ingredients and subtle techniques that makes each gyoza taste different, even with the same recipe. The best kind would be ones that are crispy on the outside, juicy on the inside, with just a hint of soup gushing out with your first bite. Something like a good Xiao Long Bao. Gogyo's version has this, and I wouldn't have stopped popping them into my mouth except for the fact I wanted to eat them with the ramen.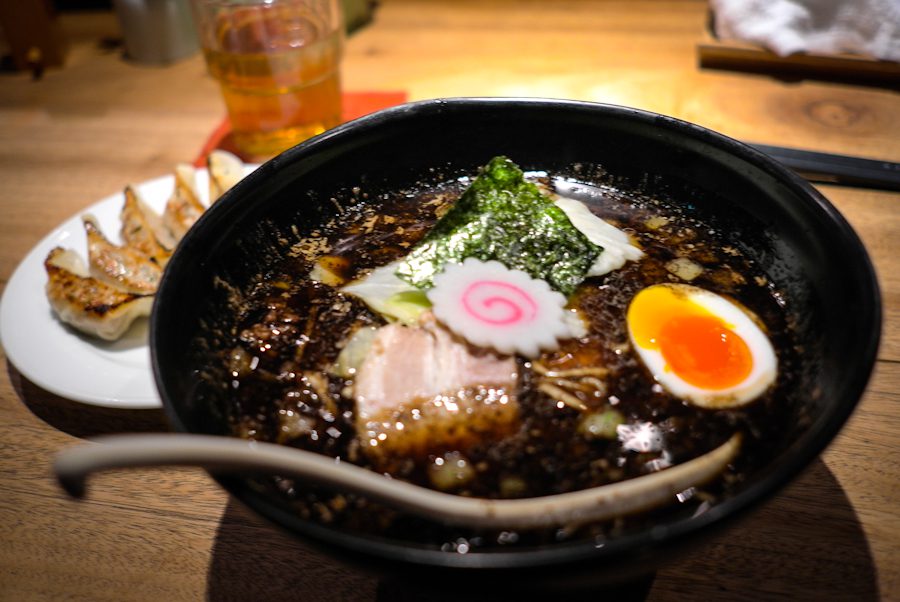 Miso Burnt Ramen
This, of course, comes with soy and shoyu version, is Gogyo's signature burnt ramen. And did it looked burnt. Maybe because they actually cook your ramen and soup in 3 ft high flames. The soup turned out an unappetising black with charred looking substances floating around your soup. The main advice I get give when eating this dish, is to eat it slowly and carefully. I burnt my tongue big-time trying to wolf it down. When they said it was burnt, they weren't kidding. The burning taste lasted the 45 minutes I was there and I honestly could not finish the soup because of it. The taste was unique and delicious, although most of my tongue was numbed from the burning sensation. It tasted, as expected, charred in a strangely delicious sought of way. While this is really good, though probably not something you can have daily if you are already used to the standard ramen fare.