This website is made possible by readers. I may earn a small commission when you buy through the links in this article at no extra cost to you. Learn more.
Kimo Kawa, short for "Kimoi" and "Kawaii" meaning gross or creepy and cute respectively simply means things that are cute in a sorta creepy sort of way. Often associated with characters shown on ads or plush toy, these toys are not what your conventional girls would like, but the Japanese love them. They simply appeal to the Japanese appetite for weirdness and cuteness, only now it comes at the same time.
A popular example is "Mameshiba", literally meaning bean dog, which is a dog character who lives inside a bean. You might have seen this character on Hello Japan, where a dog pops out of a bean and unleash an unappetising fact. While Mameshiba doesn't look kimo-kawa, the sense of the word is probably what inspired the interstitials by Dentsu. If you've got some time to overload on cuteness, here's all the videos with English subtitles.
The even have an English website of the Mameshiba world. This character is so popular, that it's been aired globally in places like US and France.
Another more obvious example would be Kobito Zukan. Just by looking at it, people would immediately be creeped out by their squishy faces, disproportionate body, drawn in a unique drawing style. Kobito Zukan is a children's storybook about a boy who hears stories about dwarves from his Grandpa, which made him look for these mysterious dwarves around nature.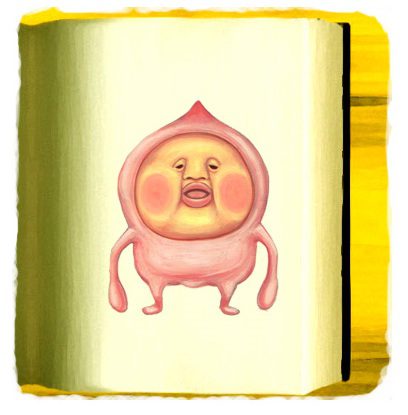 Above is one of the most popular kobito characters, Kakuremomojiri. This kind of kobito lives in peach orchards. Doesn't he get cuter the more you look at him?
Still not so sure what kimo kawa is? Well, you gotta feel kinda grossed out by it at first, and then slowly come to accept and then love it. Like this giant isopod plush toy. Sold by the Numazu Deep Sea Aquarium in the city of Numazu for the ¥6090, the entire stock of 140 plush toys was sold out within hours. Quite a feat for an obscure local aquarium.
This certainly isn't the usual kinda toy that you would find on a Singaporean girl's bed. There isn't any space for such a creature amidst the Hello Kitties and Russ bears.
Here's how an actual crustacean look like. As you can see, the cat isn't a fan of kawa kimo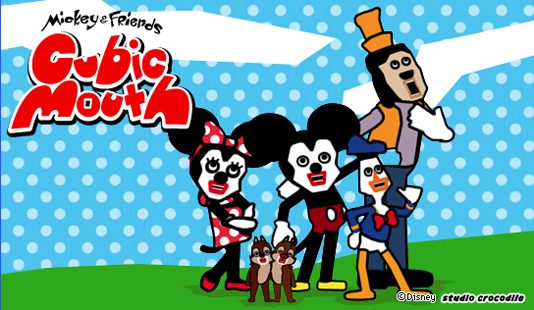 Kimo-kawafication has also reached popular Disney characters like Mickey Mouse like this version called Cubic Mouth Mickey. And as you can see for yourself, is creepily cute. These characters, created by Satoshi Fumihara, the director of Golden Egg's anime, are licensed by Disney themselves, to the dismay of some non-Japanese fans. I'm not sure how many of you will become a fan of kimo kawa after reading this, but I'm slowly learning how to appreciate it. Next time you see a creepy looking keychain or plush toy, just remember that the conventional cuteness is now a thing of a past.
But no one likes ads, so I got rid of them. If my articles helped you, I ask for your support so I can continue to provide unbiased reviews and recommendations. Every cent donated through Patreon will go into improving the quality of this site.
Tagged culture kimo kawa mameshiba plush toys