This website is made possible by readers. I may earn a small commission when you buy through the links in this article at no extra cost to you. Learn more.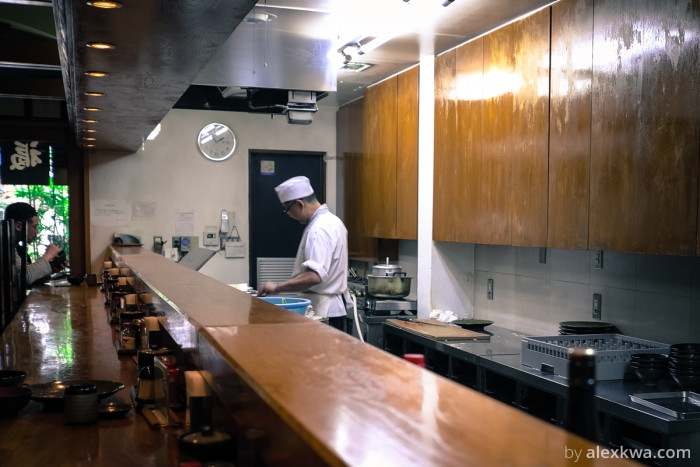 After shopping in Harajuku, my craving for a good meal have hit again. Very much like the Solitary Gourmet in me, I scoured by Tabelog app for a nearby meal of manly Tonkatsu. My search Tonkatsu was met by Fukyoshi (福よし), situated right in the middle of a shopping street, surrounded by shops like Supreme, Porter and Neighbourhood.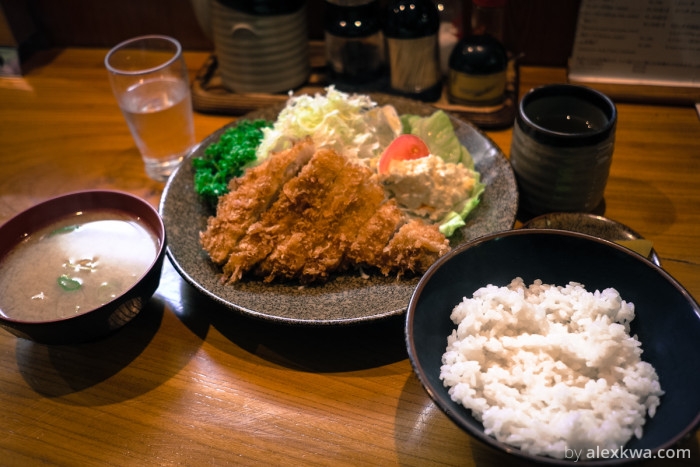 While this shop offers the usual higher grade pork for their Tonkatsu, I opted for the lunch set since the difference in taste is way to subtle for that meal, where I just wanted to get my stomach filled. At a glance, this shop is much cheaper than most other Tonkatsu joints. And the taste is not lacking. The four elements of a perfect Tonkatsu are rice, miso soup, salad, and of course, the pork cutlet. Fukuyoshi does all of them upon order. The cutlet is fried on the spot to perfection, perfectly complimented by the rice. The saltiness of the miso soup in between mouthful adds flavour to the rice.
If you are hungry after a bout of shopping madness and happen to be looking for a place to satisfy it, Fukuyoshi is worth a visit.