This website is made possible by readers. I may earn a small commission when you buy through the links in this article at no extra cost to you. Learn more.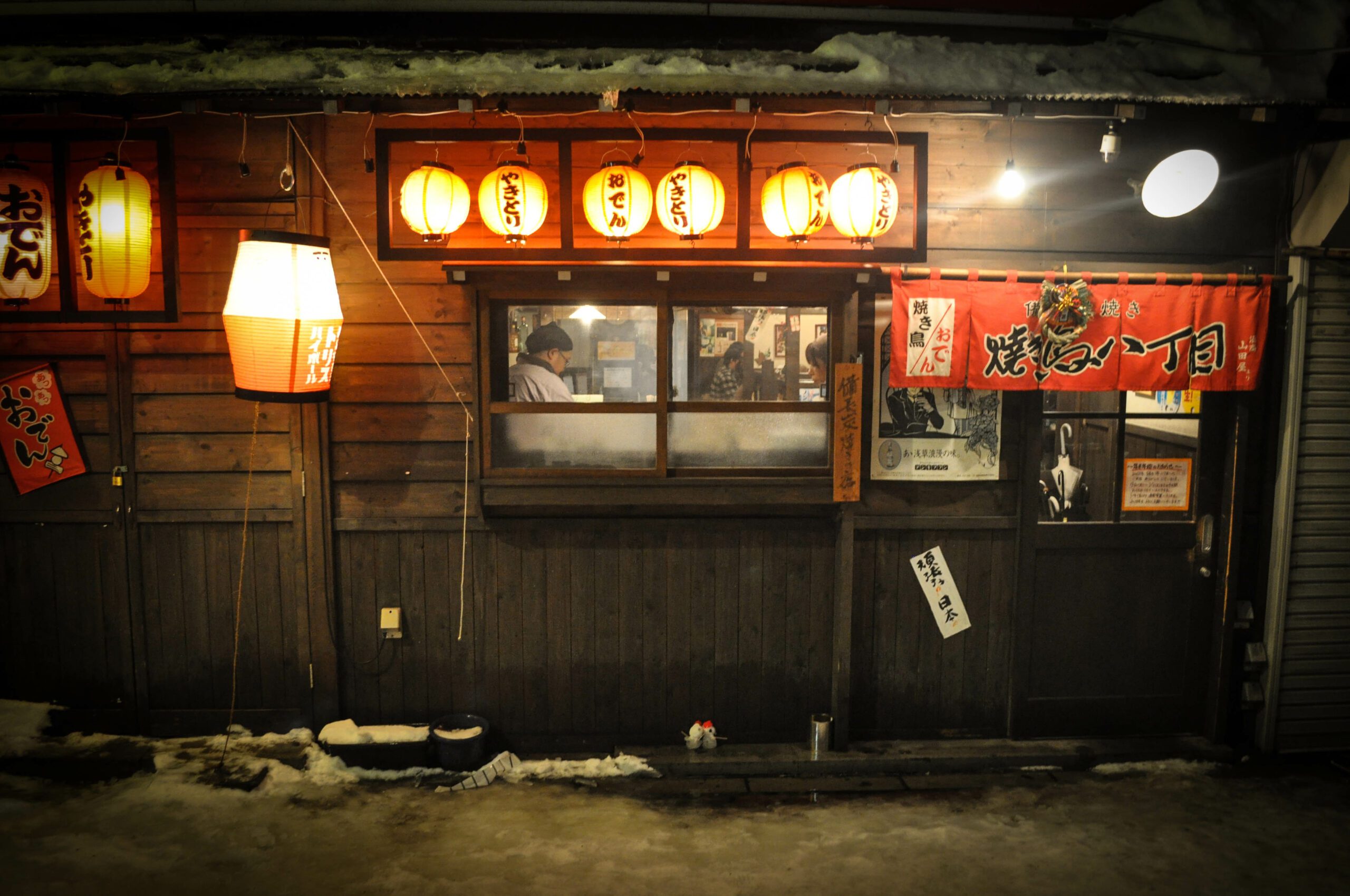 Yakitori Hachome (焼き鳥八丁目), which literally refers to the yakitori joint on 8th Street in the freezing Asahikawa City, comes highly recommended. In a short drinking session at The Den Asahikawa, both the bartender and a group of patrons referred me to the place for its delicious yakitori, one of my favourite Japanese food item. It's popularity was affirmed once again when I stopped by at about 8pm one night, only to be turned down. It seemed that its near-impossible to get a place without a reservation, not even one by the counter.
I came down the following night after making a reservation and was able to witness at least 8 groups of patrons being turned down a seat due to a lack of reservation in my short 2 hours there.Being seated at the counter, I was able to order directly from the chef and witness him carefully season each stick. Upon each other, he would ask if you'd like him to season it with salt. I ordered a variety of dishes, like Cheese Pork, Chicken Wings, Gizzards, Bacon-wrapped Asparagus, Beef and some other yakitori staples. Even though I ate a great bowl of Miso Ramen at Santouka Ramen just 2 hours before, I was unconsciously stuffing myself with more sticks. The sticks were very carefully cooked and delicious. Combined with beer (though I had the Suntory All-Free, marking my only health-conscious of the trip), they tasted heavenly. Large groups of primarily male customers and elderly couples started streaming in. Suffice to say, this isn't the kind of place you would take a girl on a first date.
The unassuming shop, being conveniently just behind the Seibu departmental stall, can be easily located by turning right at where Baikohken Ramen is. It's right next to a chinese restaurant, with a large red banner saying, "Yakitori" outside. Perhaps, the smell and smoke of freshly barbecued yakitori will be enough to lure you in. While there are quite a number of decent izakayas around the JR Asahikawa station like those in the basement of the building next to the bus stops, right next to where Washington Hotel Asahikawa stands, I would highly recommend here as the best place for a great night out. Don't forget to make a reservation.