This website is made possible by readers. I may earn a small commission when you buy through the links in this article at no extra cost to you. Learn more.
After getting destroyed by my buffet experience at the Edge, I somehow forget the discomfort at the end of that and somehow promised my friends I would try the Colony buffet.
As early as my schedule to visit Singapore has been decided, my friends made a booking, about two months before the date. It was to be our "event of the year" as he puts it. The Colony is an insanely popular spot for high-end buffets and the slots were limited even two months before.
Note that it was almost Christmas at the time of this review and I had the festive menu, so your experience might differ.
If you have already decided to eat here (or even if you haven't), best to make a reservation as soon as possible as they do get reserved up to months in advance.
Colony Buffet at Ritz Carlton—The Best Buffet in Singapore?
The day soon came and I made my way from the WeWork at Suntec where I was stationed for the day. It was a short walk through Marina Square towards Millenia Walk. The upper levels are connected and you'll find a rooftop entrance into Ritz Carlon, with a doorman no less.
I arrived at about 615pm. There was already a long line of people waiting to enter as the buffet starts at 630pm. There was little doubt that the restaurant would be completely full, even at that price.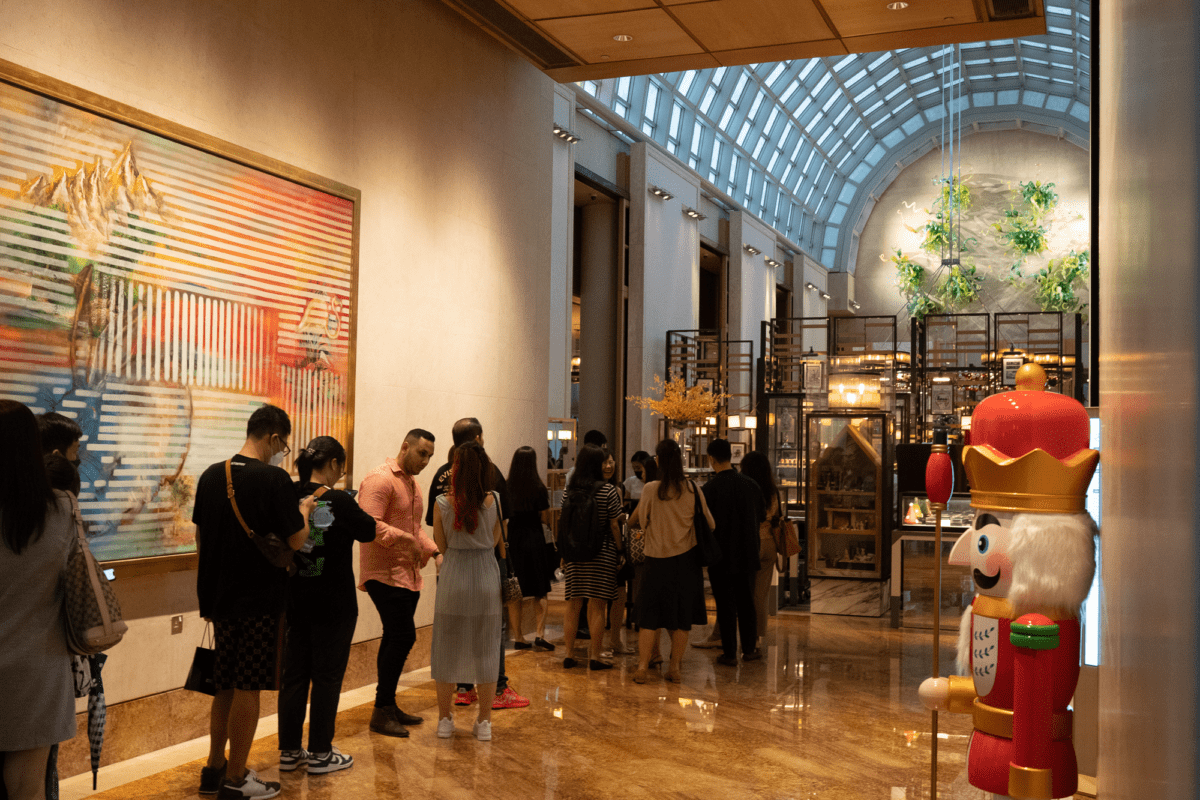 Unlike buffets in Japan which usually come with a time limit, you can stay at the Colony all the way till 1030pm, although I think they stop refilling the food at 930pm or so.
As we were definitely not going to eat for the full four hours, I took some time, in the beginning, to look around the restaurant, while it was still relatively uncrowded. The restaurant, as expected of the Ritz Carlton, was fancy and well put together.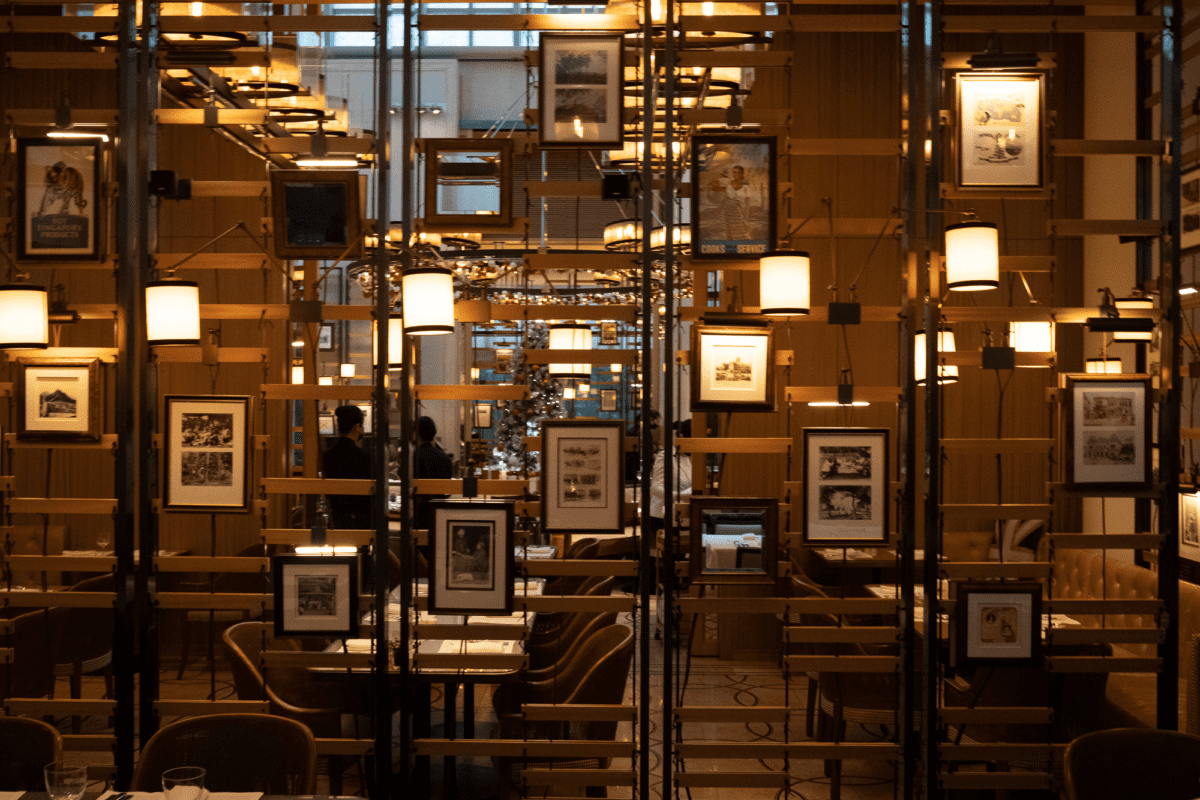 However, the layout was a little odd with the buffet spread mostly in a separate room. Since you can't see the food at a glance, it feels like there are lesser offerings than there actually are.
Taste Test
My first stop, like most, was the seafood counter. Despite being approximately 12% more expensive than the buffet at the Edge, Colony lacks the biggest draw of most high-end buffets—lobster. Instead, they are banking on their snow crabs being a worthwhile replacement.
But no one likes ads, so I got rid of them. If my articles helped you, I ask for your support so I can continue to provide unbiased reviews and recommendations. Every cent donated through Patreon will go into improving the quality of this site.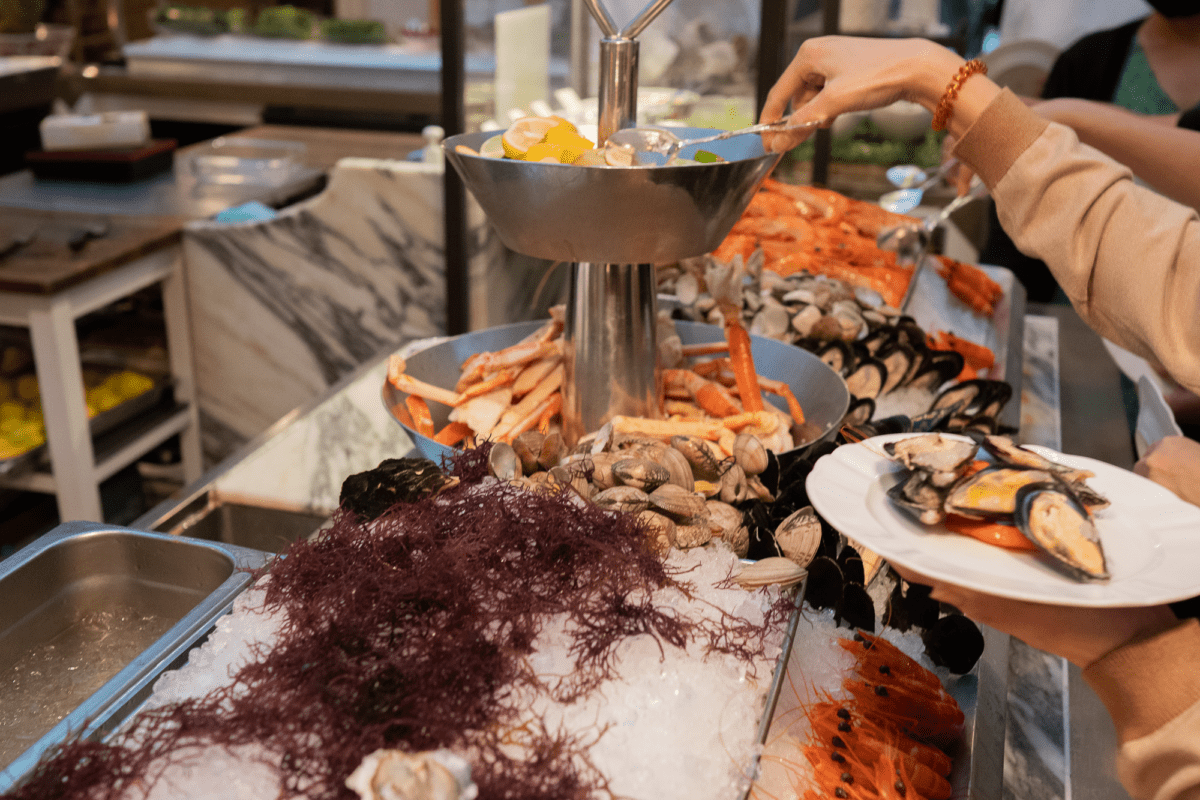 As I scouted the buffet, I did note a decent some nice looking ham and cheese that would make a nice charcuterie platter, but in a bold strategic move, I opted to skip it for big-ticket items.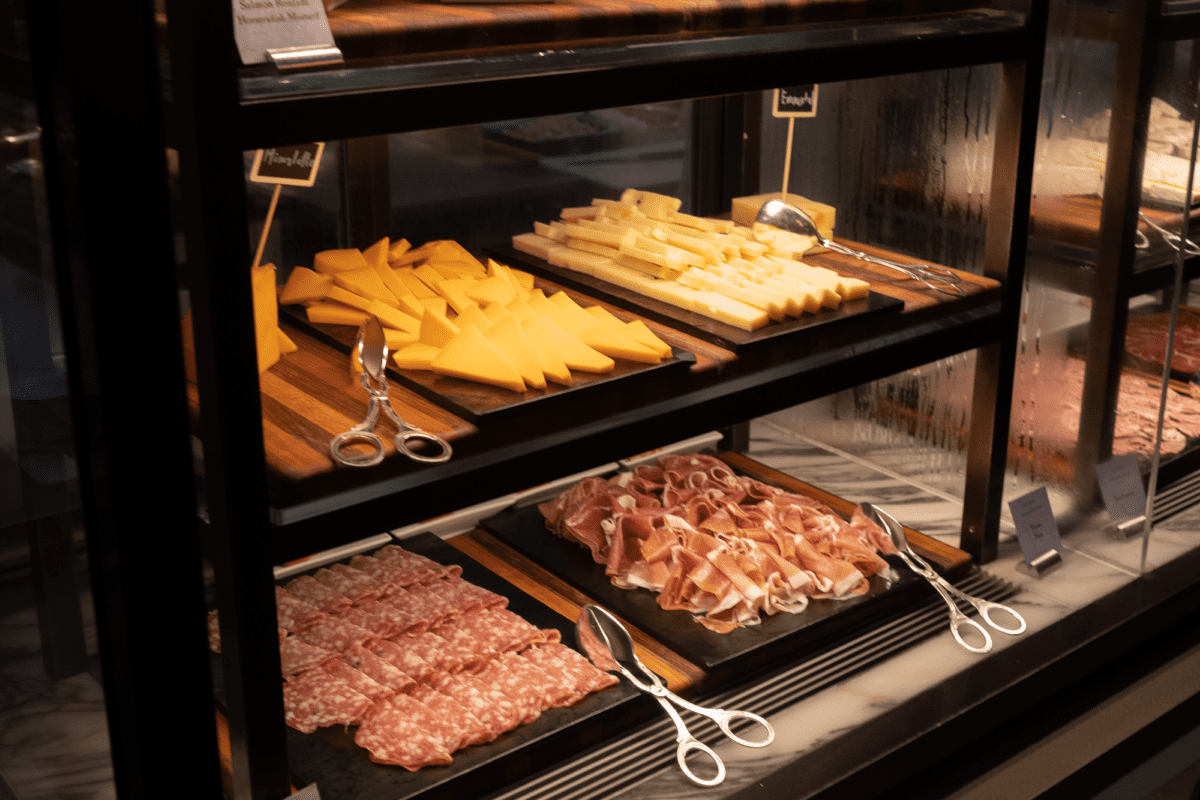 Like most, I decided to start my night at the seafood station, piling my plate with snow crabs, oysters, mussels, and prawns.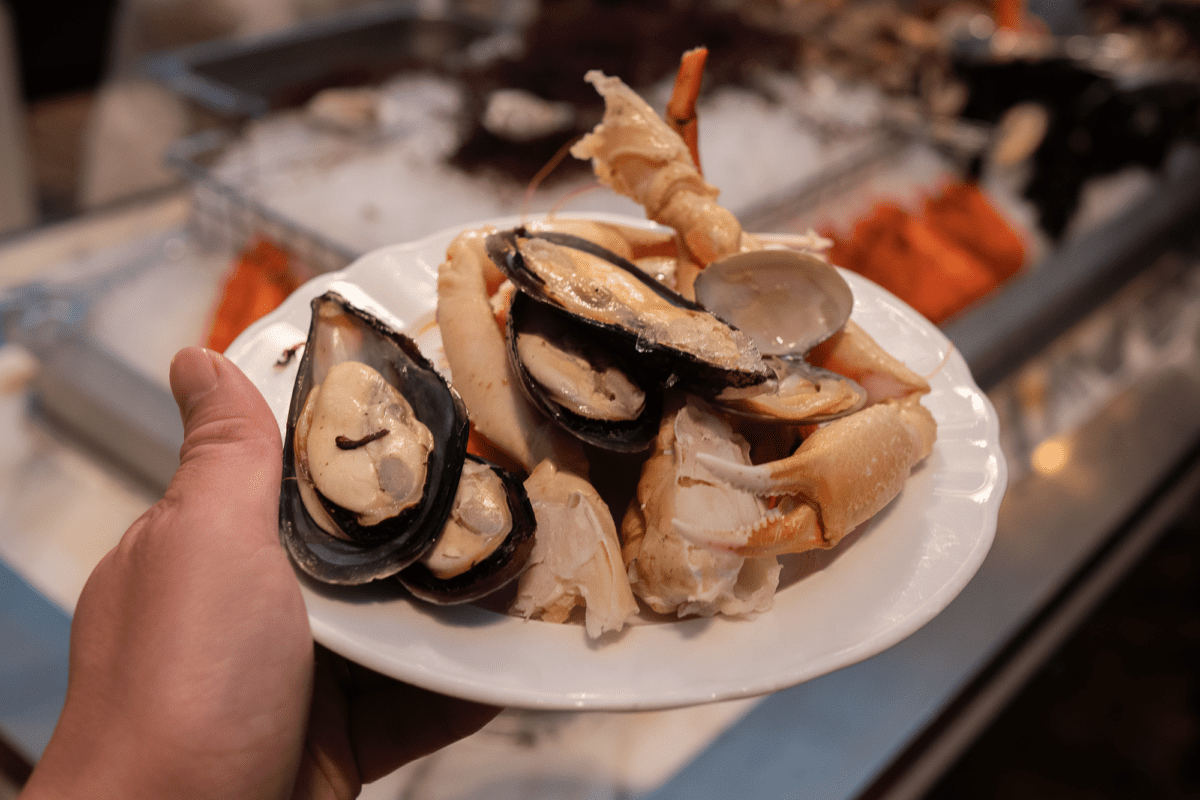 It's somewhat disappointing that it takes a fair amount of work to actually pick out the flesh of the crabs, compared to just pulling lobster flesh out with a fork at the Edge.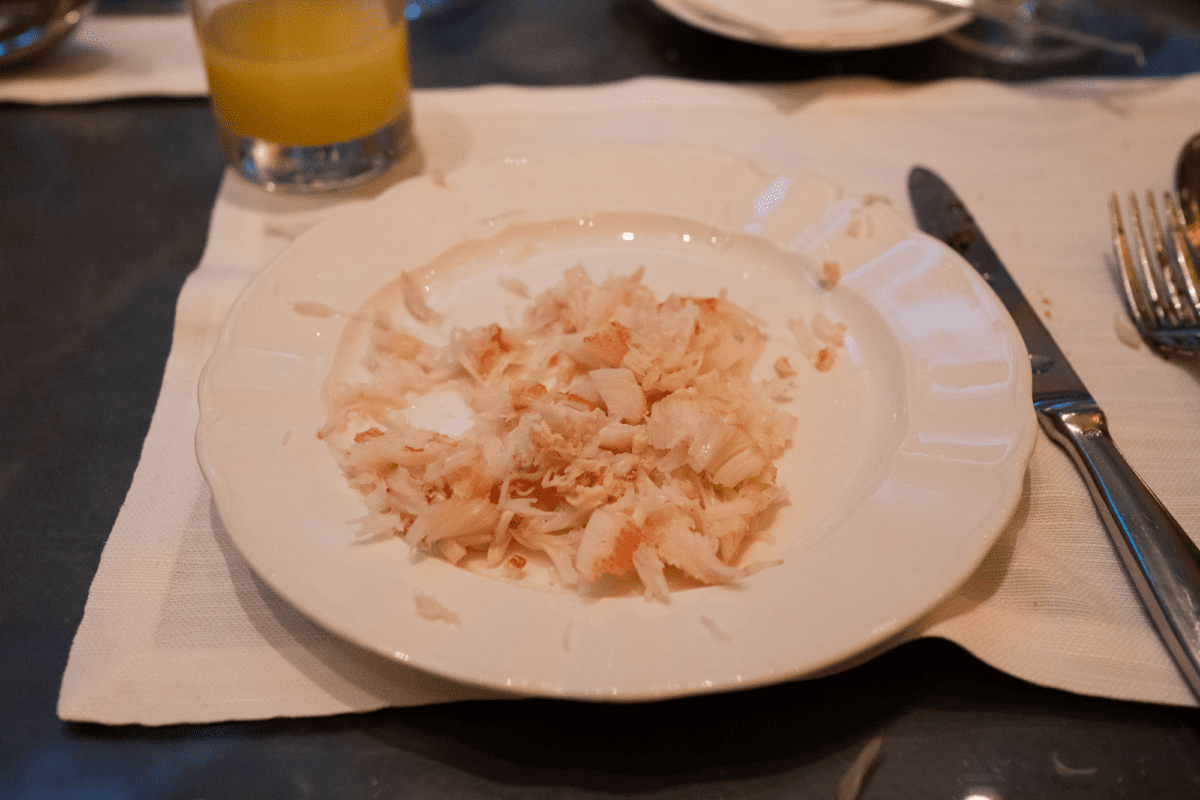 I thought at that price point, they should be de-shelled and ready to pop into your mouth. The same goes for the prawns. The other seafood was fresh and yummy, but nothing to rave about. While the seafood station didn't have scallops, I did notice huge scallops at the salad station.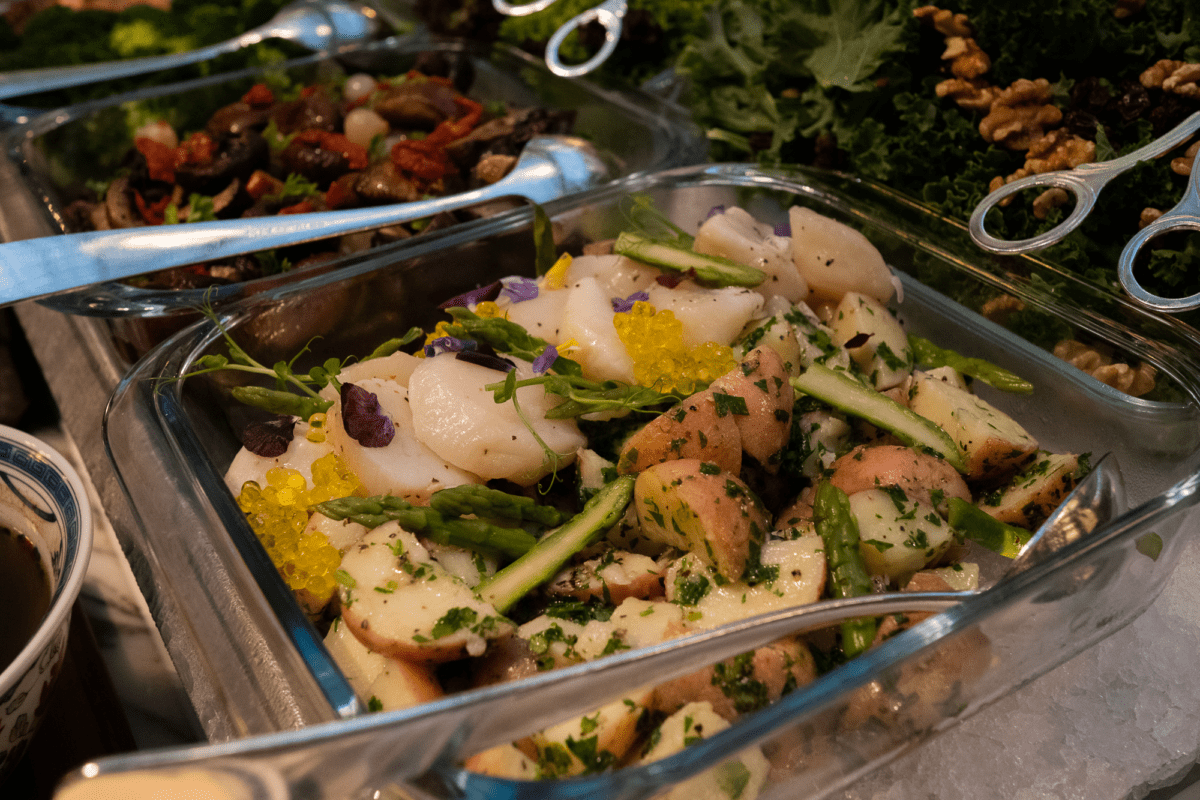 The sushi station was beside the seafood station and offers the usual salmon, tuna, and octopus sashimi. While they were good, I ate in moderation as the quality simply pales in comparison to even conveyor-belt sushi chains in Japan.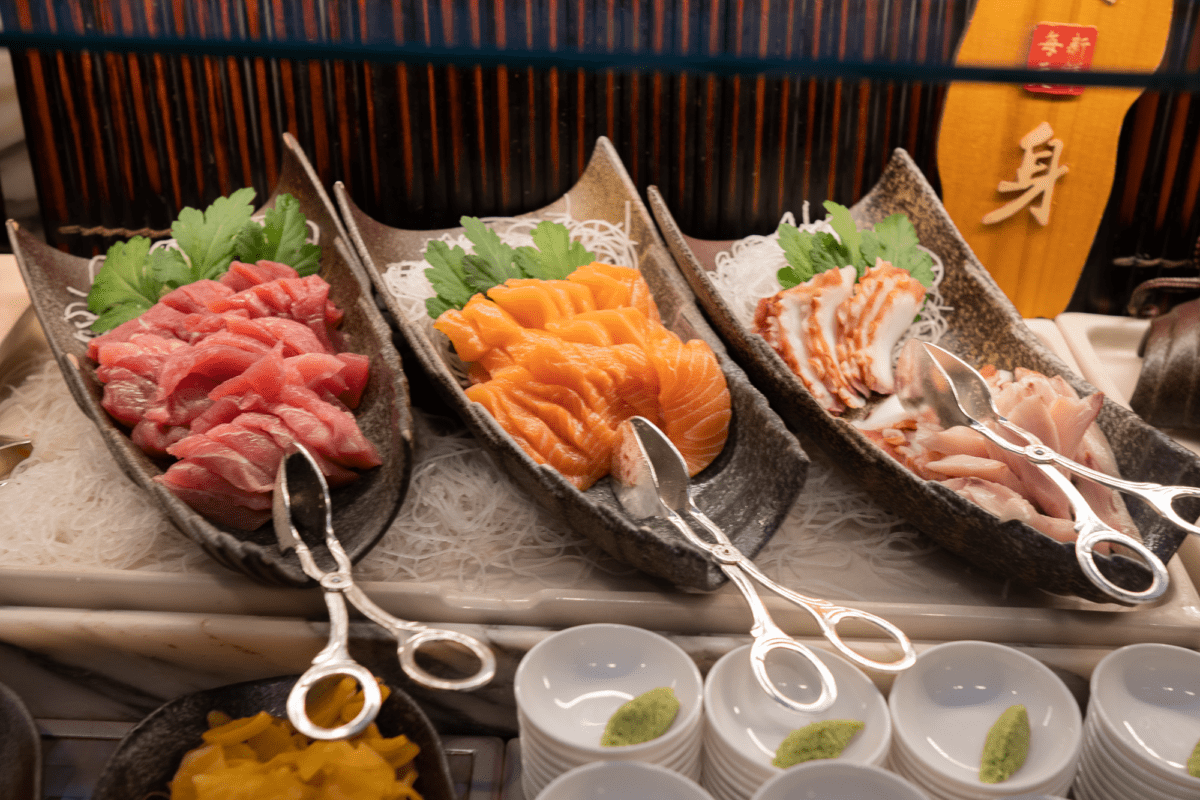 No matter how fresh they are, one can only eat so much seafood before they start feeling sick. I eventually moved on to the cooked food section. The small area was split into three categories of food; Western, Indian, and Chinese. There was also a bread section, largely ignored for obvious reasons.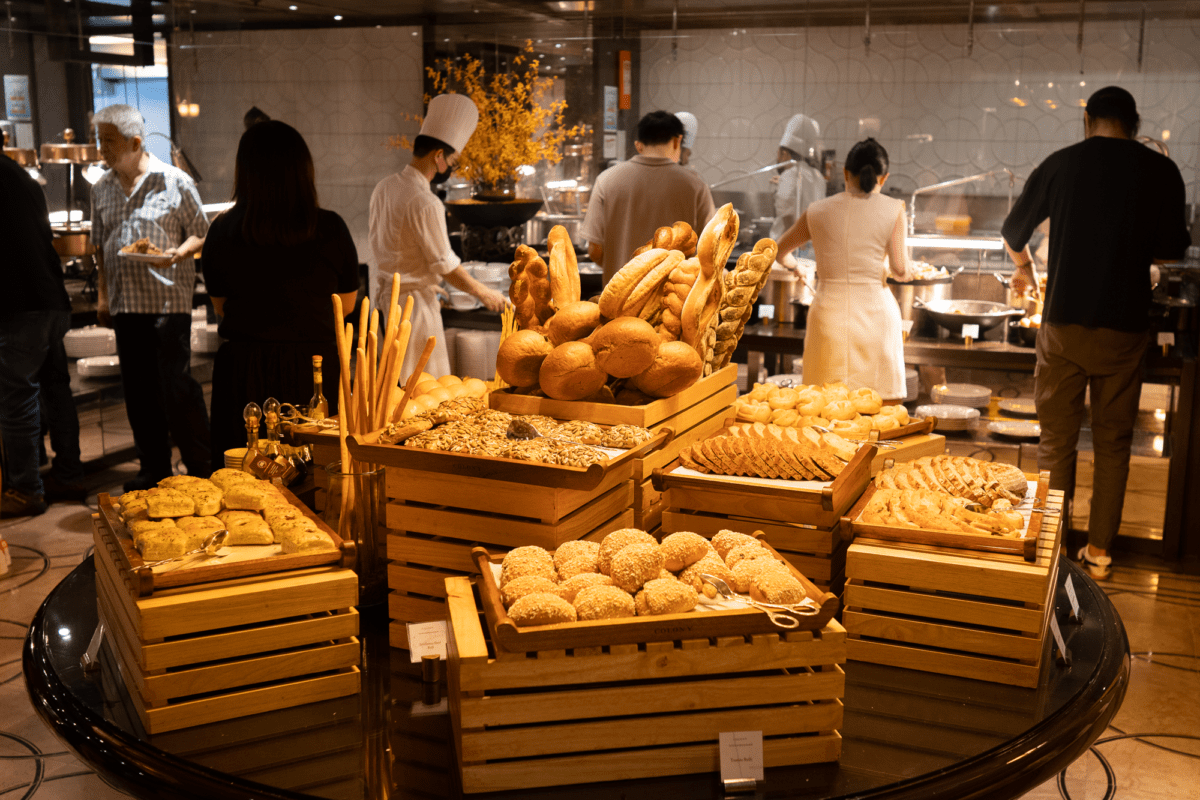 The Western section has a pasta station that was painfully slow. A single chef would cook you a choice of two kinds of pasta, one at a time. You get to top it up with truffle shavings as well. I went for the seafood one which comes with a de-shelled crab. It was pretty good but probably a poor strategy to have more than one.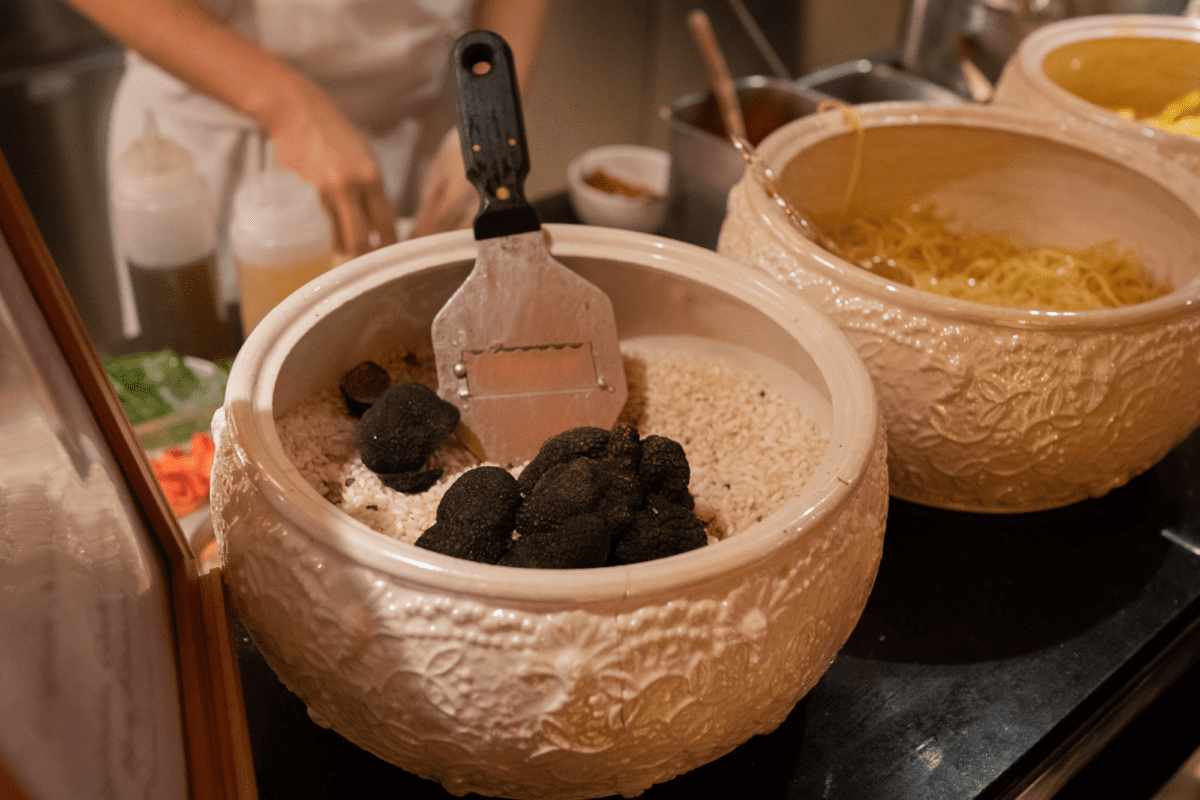 Right next to the pasta station, was fresh-cut ribeye steak. Pretty good, but also very heavy. It was easy to take more than you should here and I would advise moderation as the meat quickly will quickly fill up your belly. Another crowded favorite was the seared salmon, which always seemed to be empty as they get filled up. There were also ribs, lamb, and ham.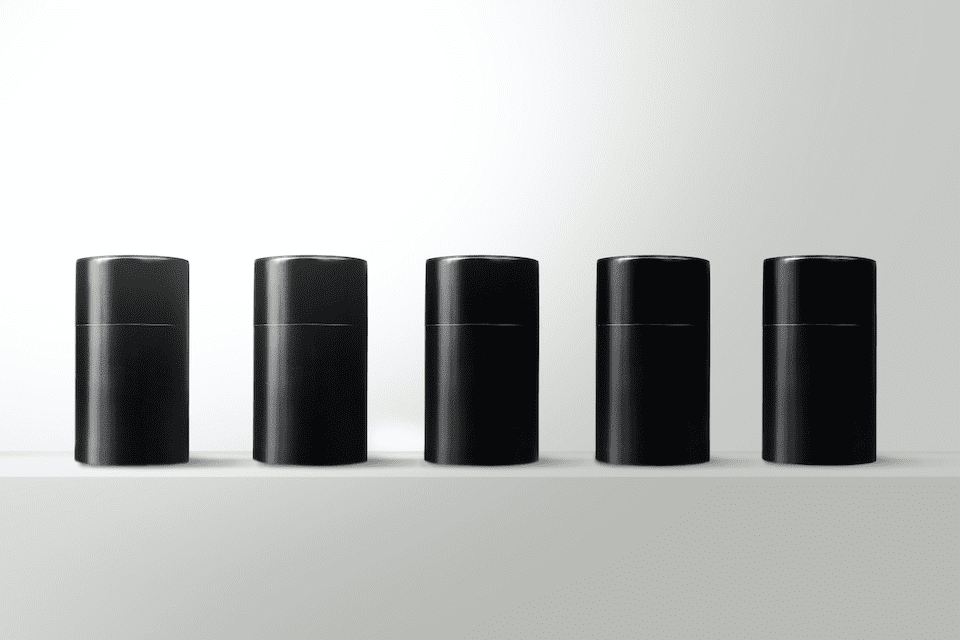 I found a 100 year old company that would create these heirloom quality canisters for me. They are handmade and will keep your tea leaves, coffee beans or anything that you need dry for years to come.
or read review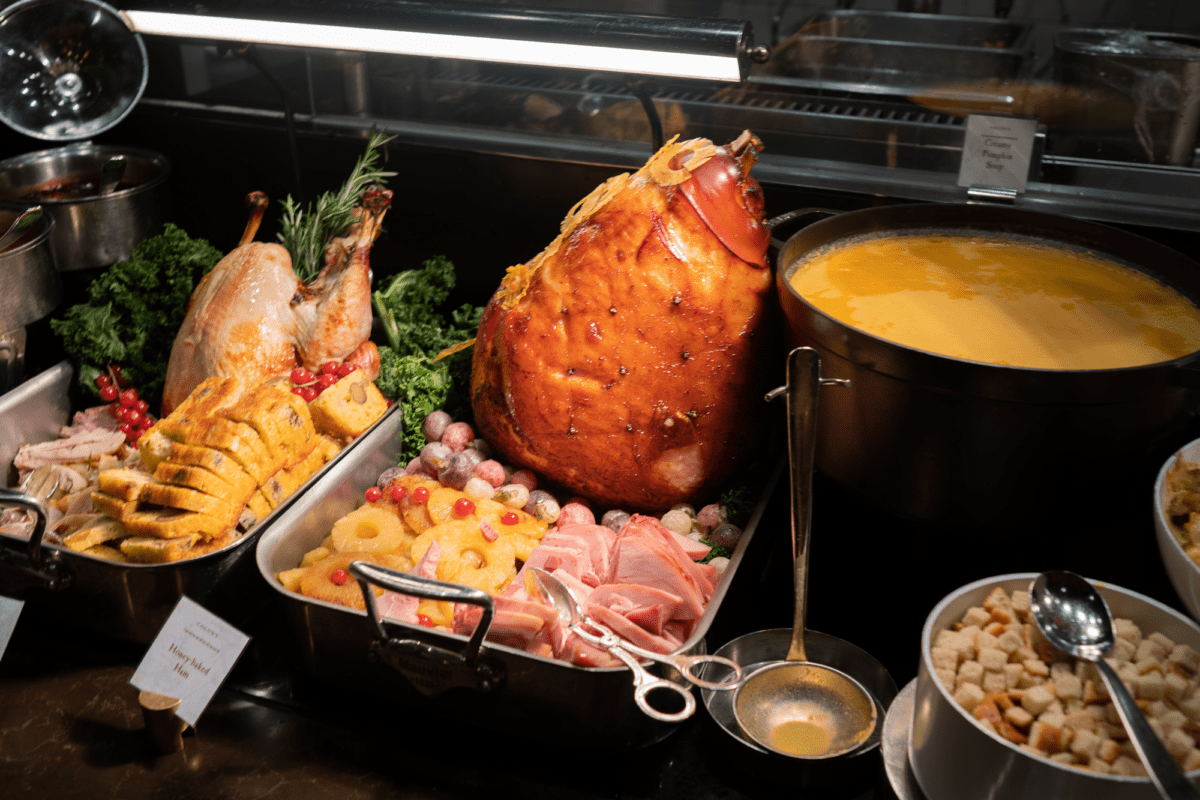 I virtually skipped the entire Indian section. I had just returned from a trip to Bangalore and did not think I wanted any more Indian food. The tandoori chicken did look pretty tempting.
The Chinese food section was perhaps my favorite. The anguish of having to deshell prawns from the seafood station was somewhat made better by a chili prawn dish, which large deshelled prawn that I could pop into my mouth all night.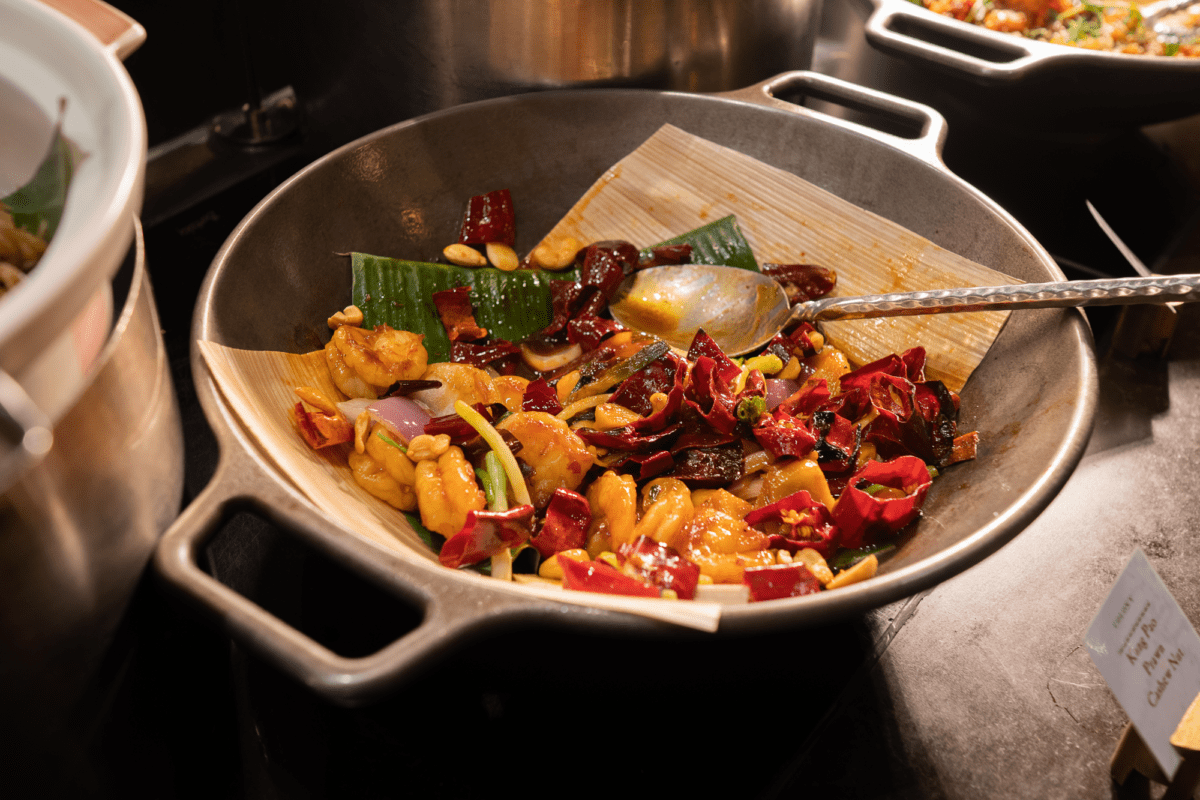 The soft-shell crab was also another of my favorites. There was chili crab sauce by the side which went perfectly. Despite resisting the bread section, I couldn't resist having a mantou dipped in chili crab sauce.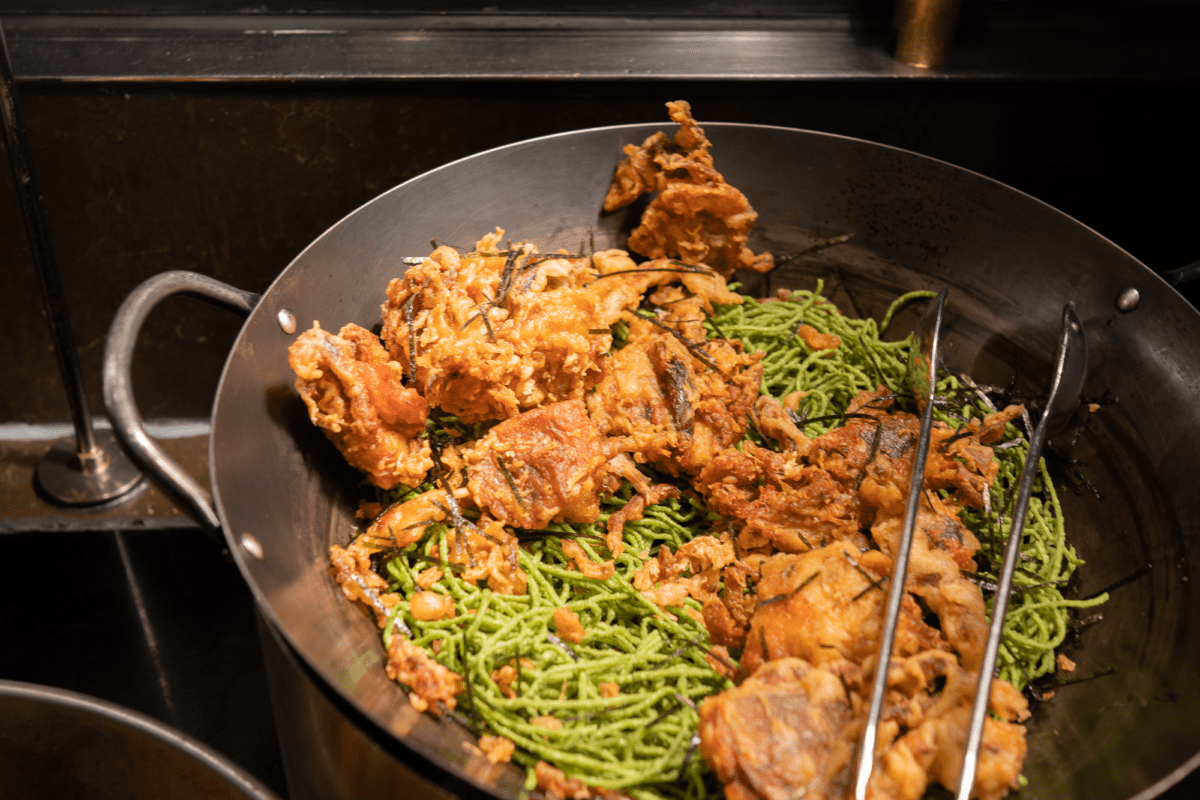 The salmon fried rice, which reminds me a little of the one that my mom makes, also had me getting a second helping.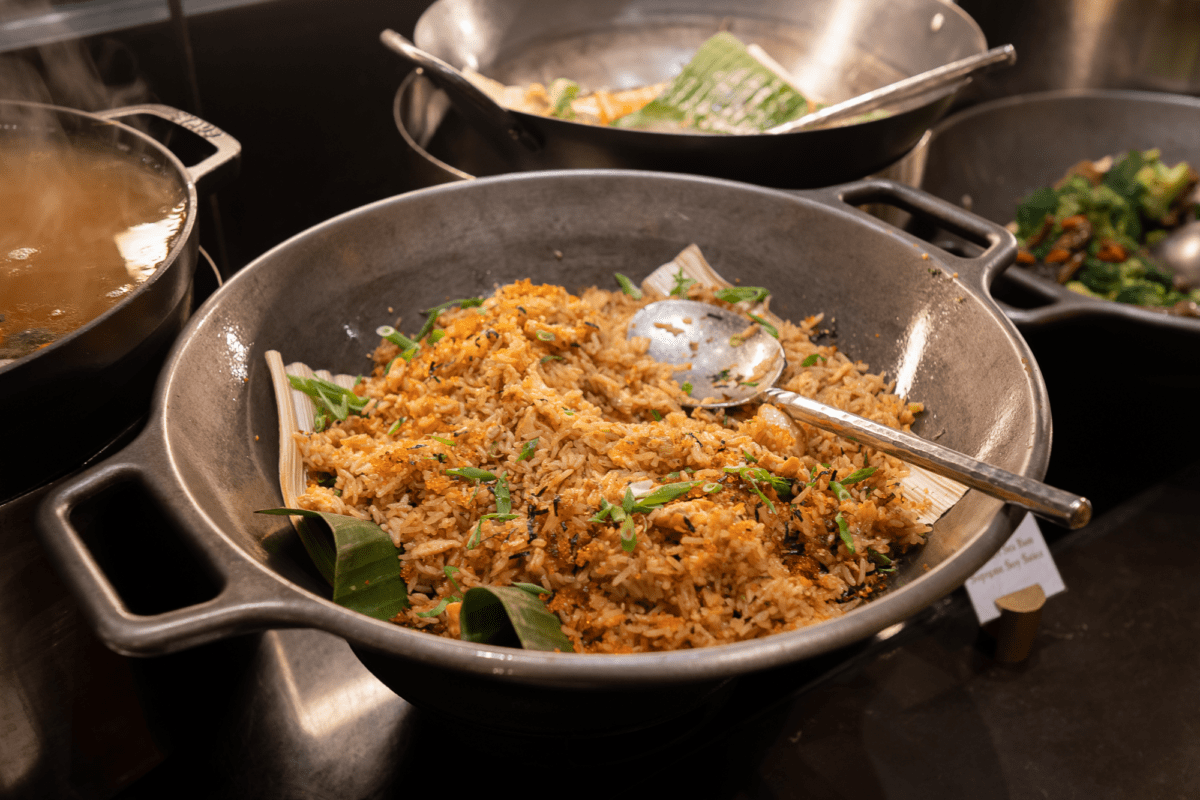 There was a drink and fruit station tucked away at the corner. Unlike the mocktail station at the Rise buffet, only standard juices like apple, orange, grapefruit, etc, were available.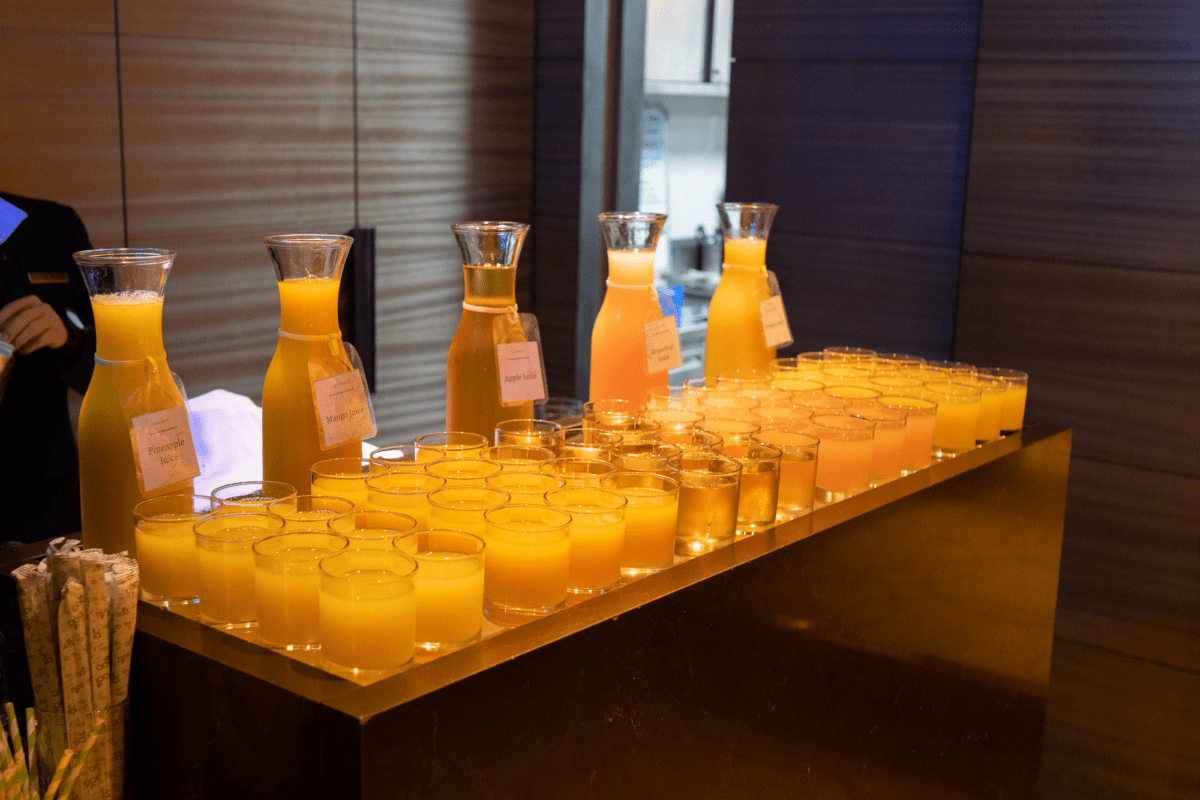 As people started leaving from 930pm onwards, I headed to the dessert section. I couldn't help but take a few chocolate and gummies that were available there. The ice cream station offered a chef's special, which I thought was pretty good. There was able a popiah-style ice cream, which has peanuts and vanilla ice cream wrapped in popiah skin. They were so good, but definitely pushed the boundaries of my stomach as the last dish of my night.
Conclusion
Despite being only slightly more expensive (about 12% more) than the Edge at Pan Pacific, I would say the quality is about 30% better. Every dish I tried was good, unlike most buffets where there were hit and misses. The only missing that you would expect at that price point is lobster. While snow crabs are nice, having to remove the flesh from the shell proved to be too much work for me.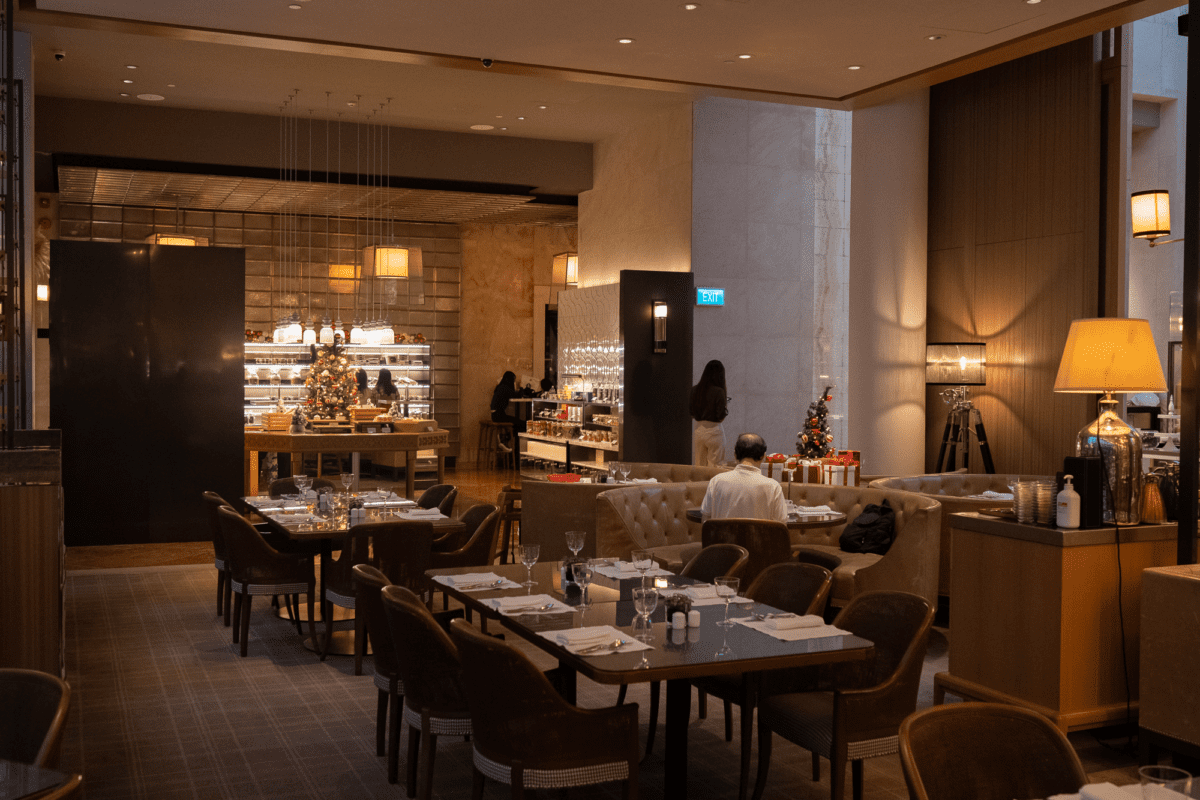 When it comes to buffets at the $100+ price point, I would say that Colony is probably the best I've tried so far. I will definitely be coming back again… once I lose all that weight.
Ready to feast? Make a reservation here.
Additional Images