This website is made possible by readers. I may earn a small commission when you buy through the links in this article at no extra cost to you. Learn more.
Details
Price $160 on cabinzero.com
Dimensions 13.8″ (w) x 21.3″ (h) x 7.9″ (d) / 350mm (w) x 540mm (h) x 200mm (d)
Weight 1434g / 3 lb 3oz
Material 600 Denier Polyester
Volume 42 liters
Overview
I was more than excited when CabinZero sent over their Classic Pro 42l for me to deep dive into. CabinZero is like that kid that is getting As for all his tests but no one actually knows his name, just kinda seen him around. On first impression, the brand seems like they are doing all the right things, but don't get nearly the same amount of fanfare like other brands do, like say, GORUCK.
The brand has popped up here and there in my quest of the perfect one bag and I've always admired from afar their simple, almost basic aesthetics, but never had the chance to understand it thoroughly. Until now that is.
Understanding the story behind a bag is always part of the fun for me. It gives meaning when the bag is with you on your adventures. I swear there were moments that I was waiting for a ride under the hot sun, in a new city with everything looking foreign and strange, and I would look at my onebag next to me, and think, "Glad you're by my side, buddy.". I have indeed reached a new level of travel gear obsession.
Anyway, CabinZero stands for, "Cabin Sized. Zero Hassle." At face value, it's a pretty mediocre-sounding statement. Of course, we want it to fit into the flight cabin, and of course, no one likes hassle. But as they wrote in their story, "Don't let your luggage hold you back.", the meaning behind it is that your bag, or any travel gear for that matter, is aimed at elevating your adventures, not adding burden. As much as I love my bags and travel gear, I always try to keep this in mind.
Style
"I don't care about how I look, as long as I'm comfortable and I don't burn a hole in my wallet." is something I never want to say. Sure, certain compromises are necessary when you are on the road, but life's most memorable adventures are going to happen on your travels, and you want to look your best for them.,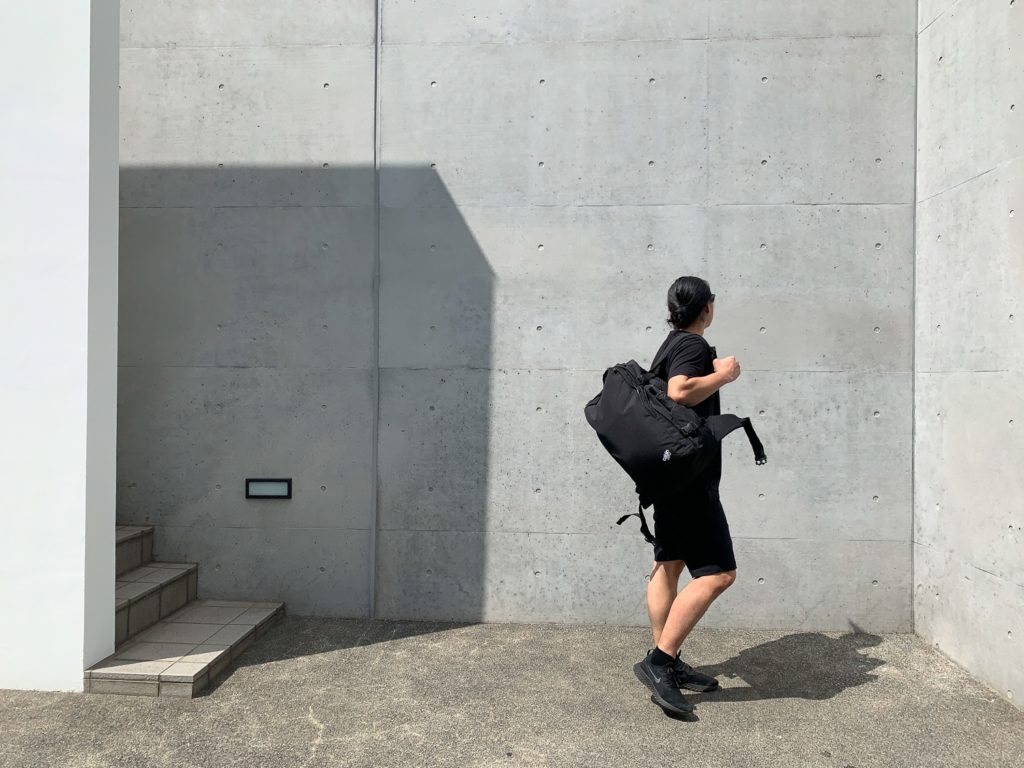 This brings me to the style of CabinZero bags. Having looked at the entire collection, CabinZero bags are pretty consistent when it comes to design. They are simple, almost kinda basic. The Classic Pro was the simplest model of the entire collection. The front face is completely pocketless, with a CabinZero logo on a black patch on the bottom right of the bag.
As I contemplate if I should remove the branding, I noticed a small detail I'm pretty sure most would overlook. From a certain angle, you can see the grey inner lining of the front pocket zippers, something I didn't notice on the product page. I wished it was black like the lining of the main compartment zippers, for the complete blackout look.
There is a reason why I keep using the word, "basic". The bag doesn't have any crazy cushion like the Tortuga Outbreaker or military ruggedness the GORUCK GR2. It looks like what you imagine an average travel backpack should look. Nothing stands out, which to me, is a good thing because the last thing you want to do on unfamiliar land is stand out.
The bag has a rectangular shape, and because of the choice of (thinner) materials, the bag doesn't feel bulky at all, even though it can hold up to 42l of your belongings.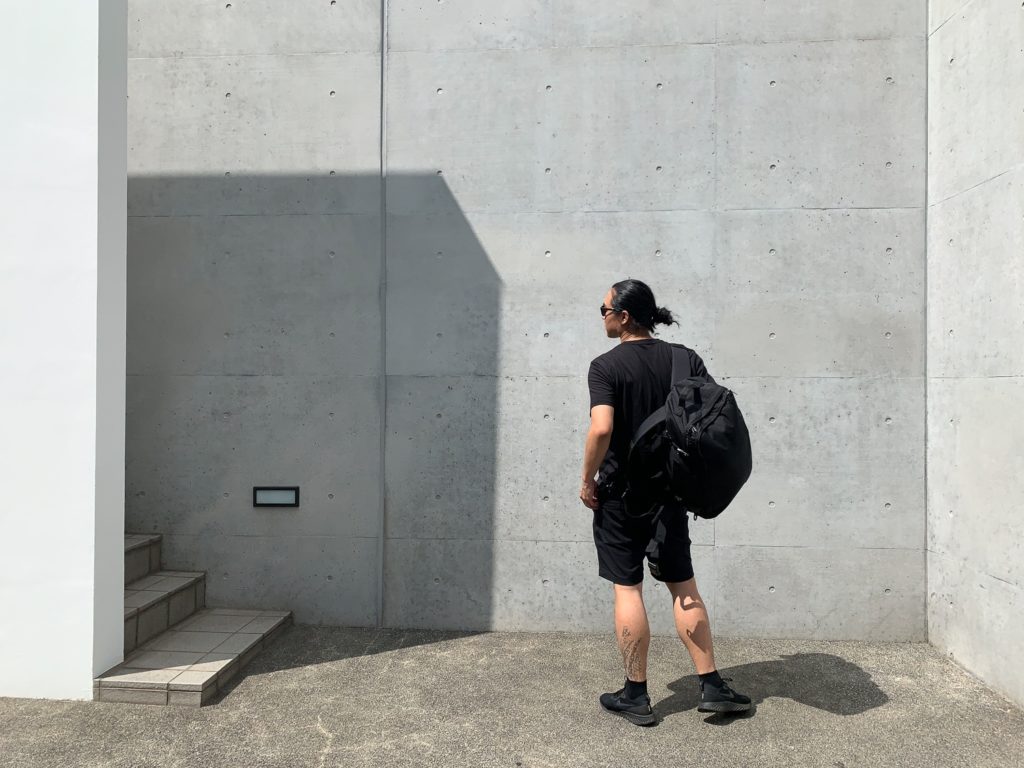 Materials
Compared to other bags I've tried at the same capacity, like the Tortuga Outbreaker at $299 or GORUCK GR2 at a whopping $495, the CabinZero Classic Pro 42l at $160 is a steal. However, that savings has to come from somewhere.
But no one likes ads, so I got rid of them. If my articles helped you, I ask for your support so I can continue to provide unbiased reviews and recommendations. Every cent donated through Patreon will go into improving the quality of this site.
Running my hand across the bag, the bag feels noticeably smoother, compared to GORUCK bags. CabinZero uses 600d (denier) Polyester, while brands like GORUCK uses a 1000d polyester, I've got some news for you; most of the time, you don't really need 1000d fabrics for your bags; the applications of those fabrics are simply brands taking it to the extreme where in reality, you will hardly encounter anything that will need that amount of toughness. I'm assuming there aren't any Navy Seals reading my blog.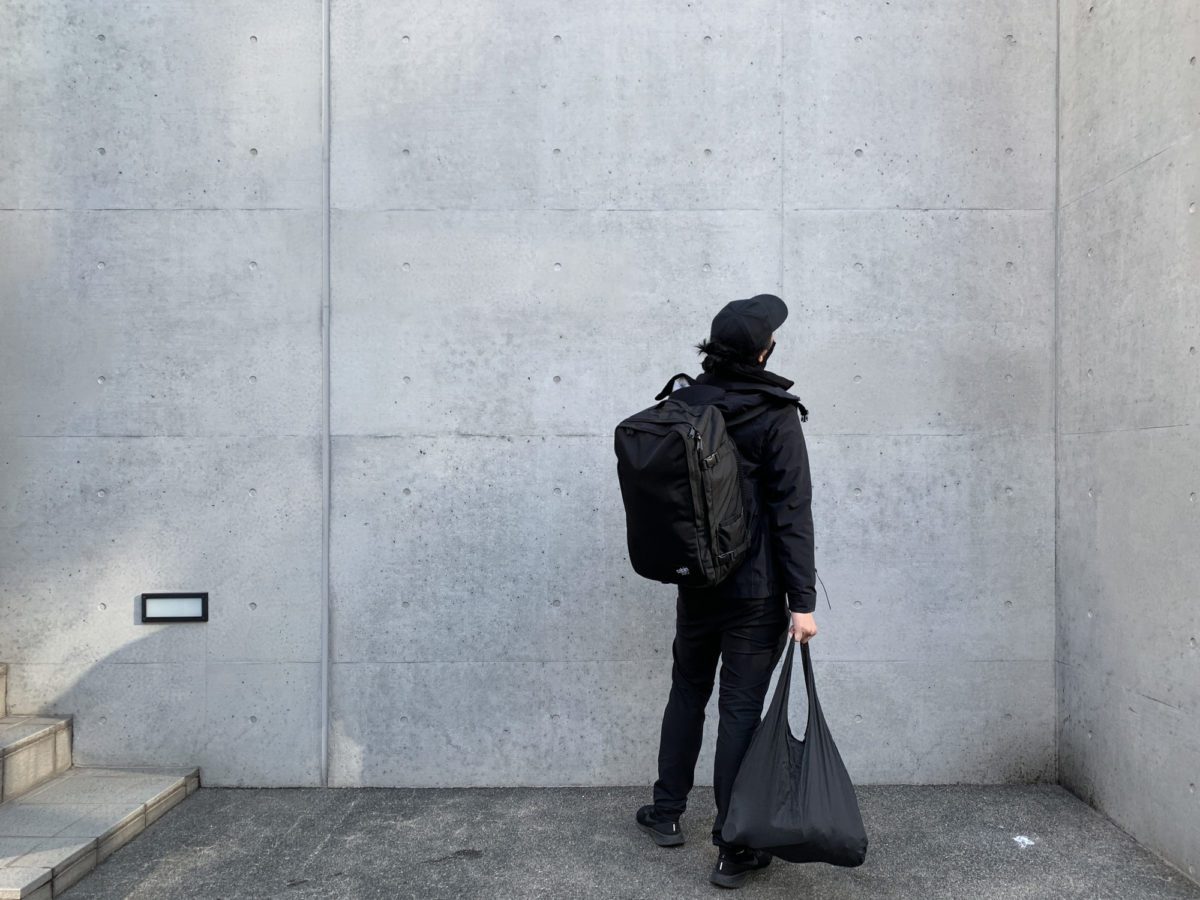 I'm guessing that the main reason why 600d polyester is used is to bring down the cost. 600d polyester cost less than half what 500d nylon like CORDURA costs. And that savings is passed on to the user who don't have the spare cash for military-grade gear or just want to use the money on experiences instead.
What?! It's not even CORDURA?! For goodness's sake, get off your one bag high horse. CORDURA, like GORETEX, is just a brand of the fabric and doesn't automatically make it better than any other polyester
Airmesh is used for the backing, which allows airflow for those with sweaty backs. However, I would say while it's better than nothing, it's, once again, very basic.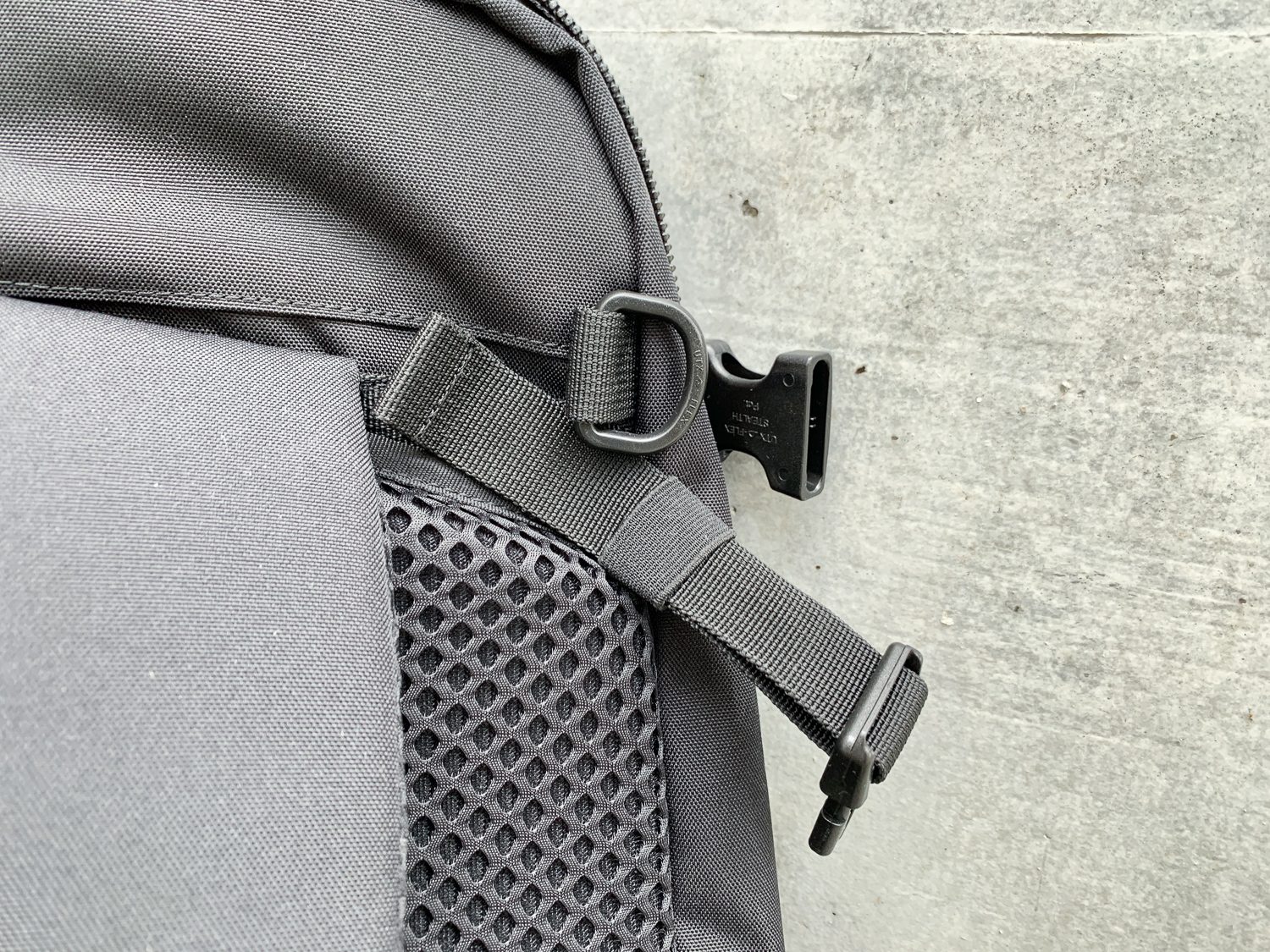 While most of the materials isn't some ultra hardcore fabric, you don't have to worry about the bag falling apart, since the quality is more than enough for the average travel and even if it fails, they do offer a 25-year warranty (10 years if you don't wanna like their Facebook page).
While the polyester and airmesh materials are sourced from fabric mills around Asia and is not branded, they know at least to use the industry-standard, crème de la crème of zippers, YKK. The zippers also have those little small holes to let you lock them together to prevent easy pickings for petty criminals.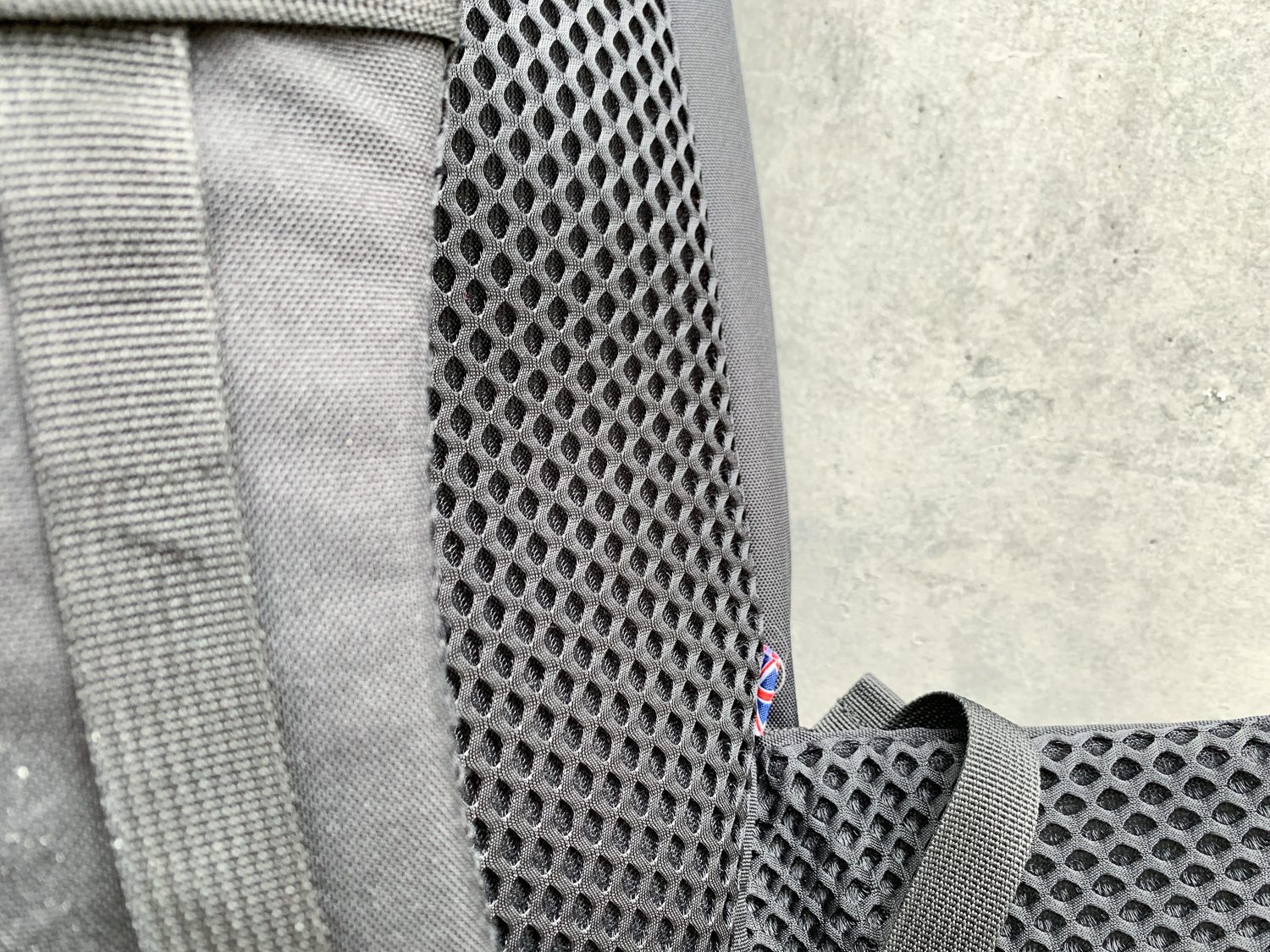 The material is water-resistant, at a rating of 1500mm. 1500mm is the depth of water in a tube that the material can withstand. While in the UK, this can technically be classed as waterproof, it isn't enough for rainy season in the mountains, but more than enough for a light city shower.
I've splashed water on it and it just beads off almost completely. A small amount of water is left but wipe it down once and it feels completely dry.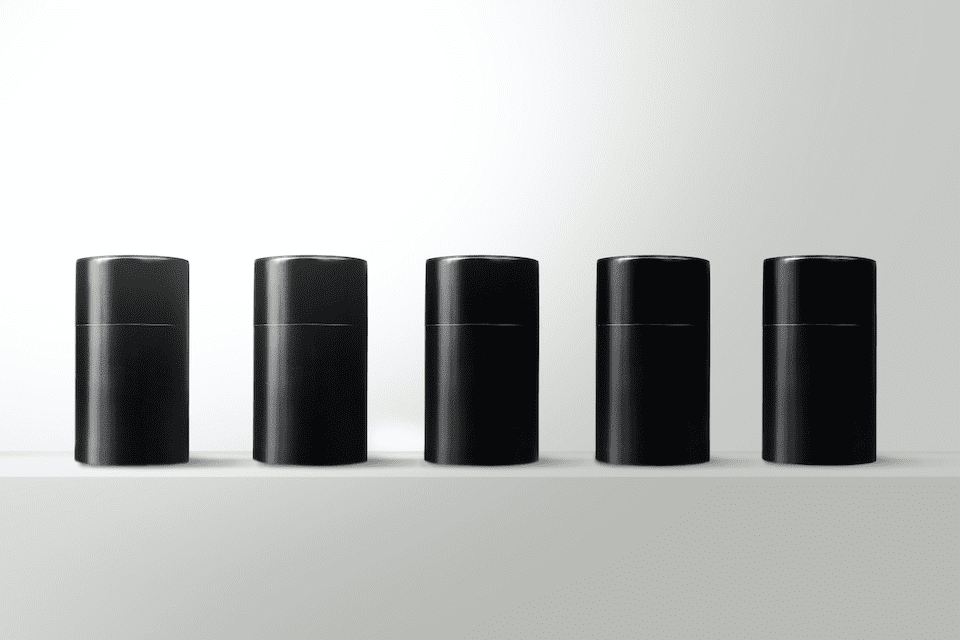 I found a 100 year old company that would create these heirloom quality canisters for me. They are handmade and will keep your tea leaves, coffee beans or anything that you need dry for years to come.
or read review
One should note that every water-resistant treatment will wear off over time and you would have to eventually retreat it. But so far, I'm optimistic about the water-resistance of the Classic Pro.
For those who have experiences with bags 2x the price of CabinZero like GORUCK or TOM BIHN like I have, chances are that you will probably feel the difference in quality.
Details
I've come to realize that the organization of these travel backpacks really come in two directions. Excessive organization, like the Tortuga Outbreaker, or minimal organization, like the GORUCK GR2. The CabinZero Classic Plus 42l, on that spectrum, would lean towards having less organization.
The bag is separated into two compartments, the main and larger one towards the back, and a laptop compartment toward the front with some organization.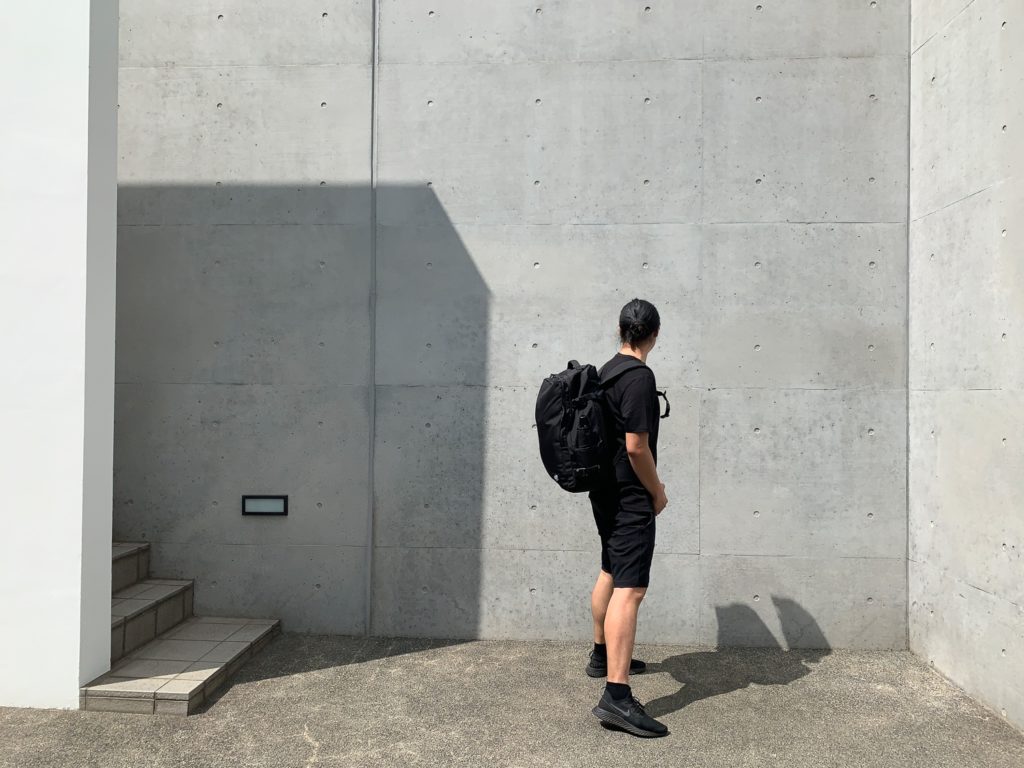 Organization
In the laptop compartment, there is a padded pocket for the laptop with a velcro strap on top. I always say that I don't see a need for velcro straps for these laptop pockets since I can't imagine I'll be doing cartwheels with a 42l bag.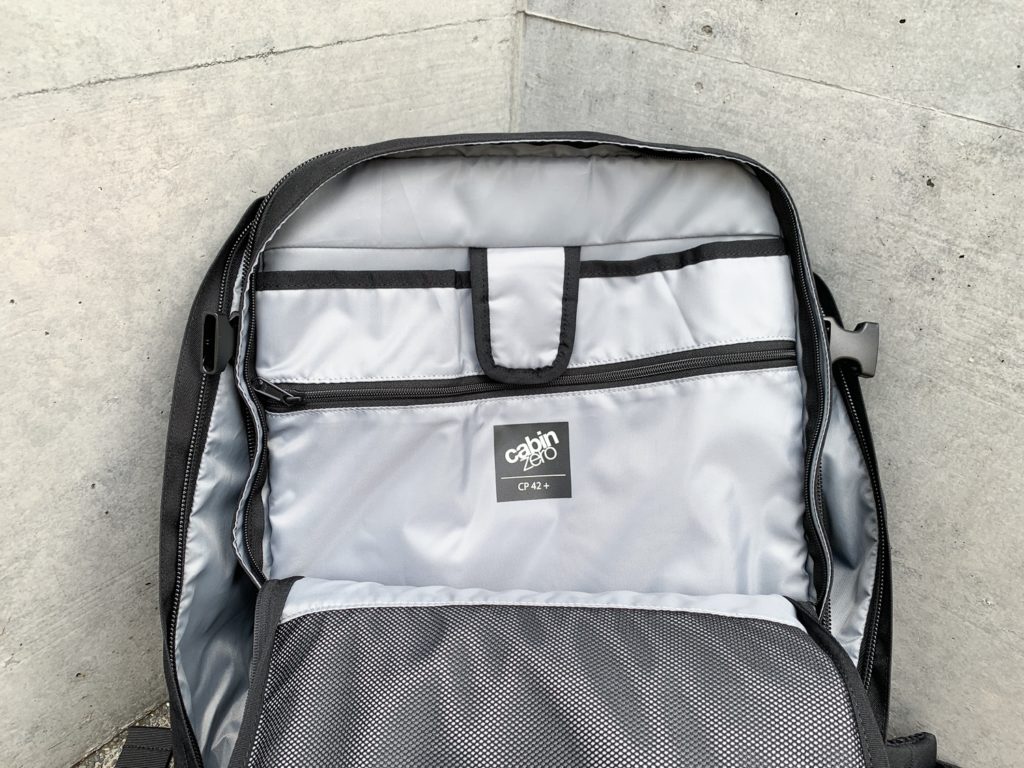 Right below the slot for the laptop, there is a zippered slot perfect for your laptop accessories. It wouldn't be great for quick-access items given that it goes pretty deep and you might have a hard time finding what you need.
Opposite that is a zippered mesh pocket which, on the other hand, perfect for your quick access items like mobile charger and passport. In that pocket, there is a hook and two rows of one-column elastic MOLLE for your to keep small pouches attached to.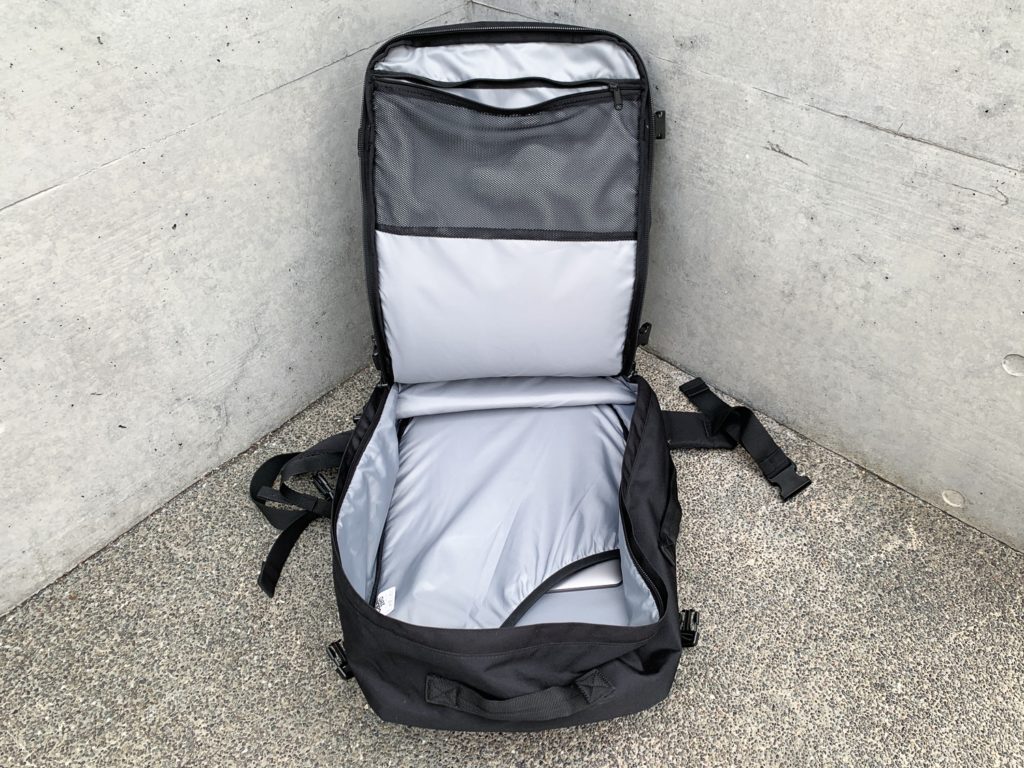 In the main compartment, the flap opens flat, but only when you undo the bottom compression straps as well. On the flap, there is another mesh pocket towards the top. Towards the back, there is a slot with a unique quarter opening in the corner. This compartment seems good for documents and if you simply prefer your laptop nearer to your back like me.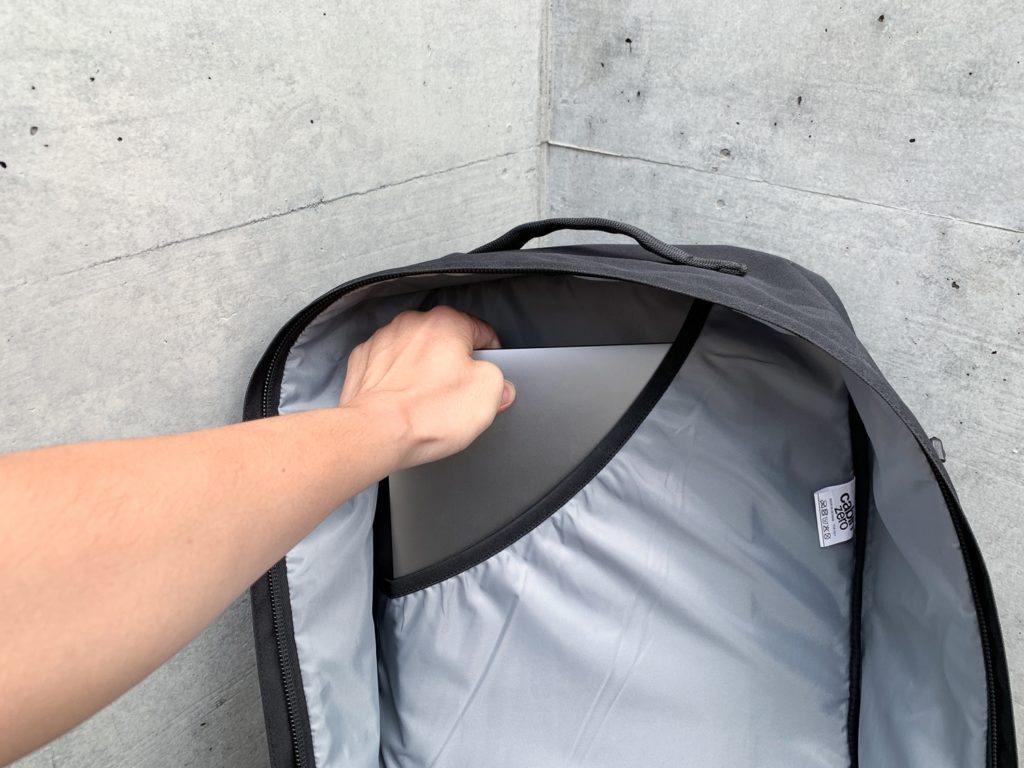 There is a bottle holder on just one side of the bag. There is an interest little design feature I've never seen before. There is a button that when fastened, keep the slot tight, but can be loosened to accommodate bigger bottles.
Even when fastened, the bottle slot fitted my 1l SIGG bottle perfectly. While I haven't had any experience of it dropping out, I wish it was just an inch or two deeper for a better sense of security.
Straps
The shoulder strap is detachable at the chest level. I guess some people want to get their bag off really quickly? The adjustment of this strap also seems harder compared to the premium-tier bag. You kinda feel more resistance trying to tighten it while wearing your bag.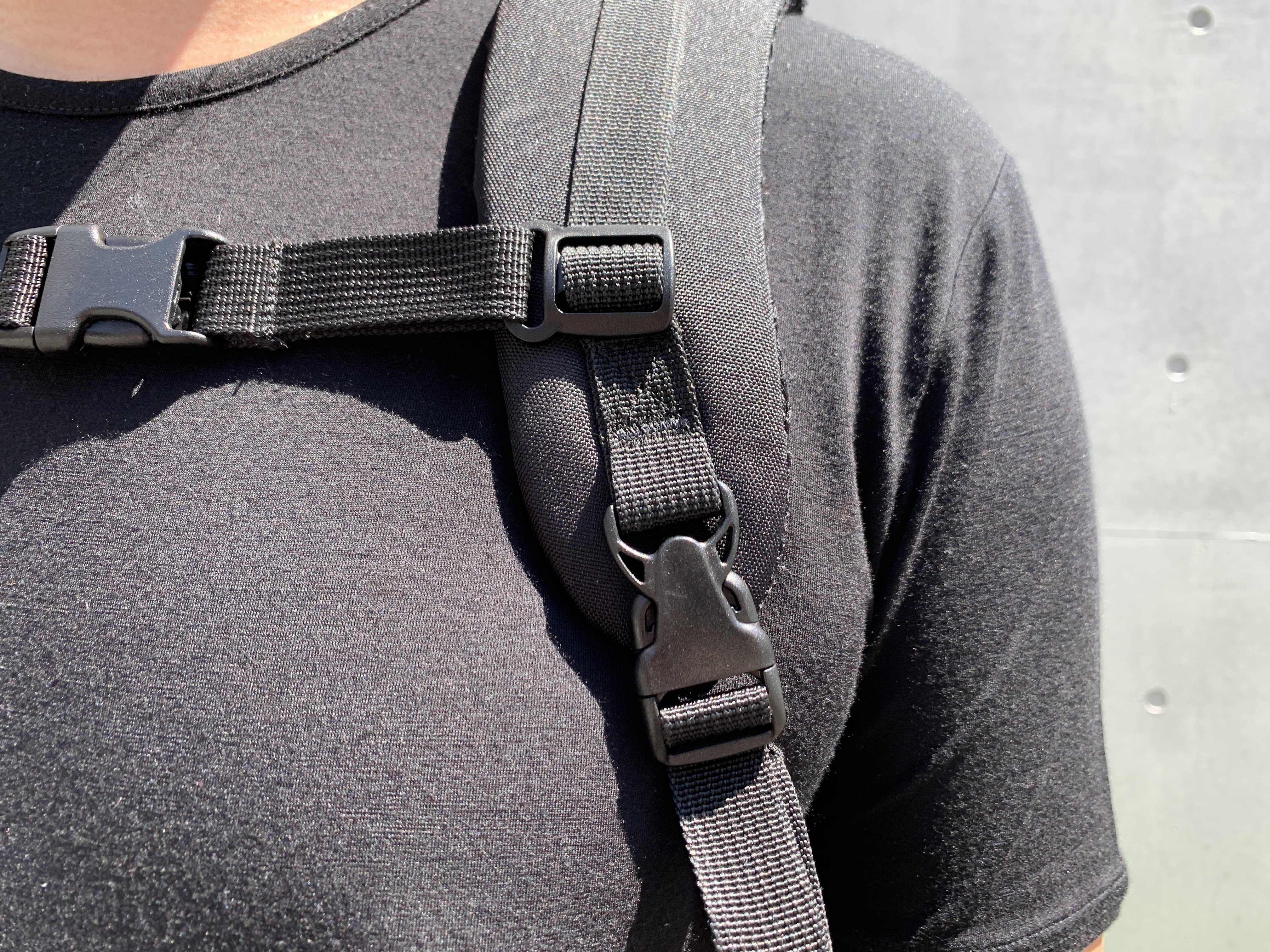 There are compression straps with this bag. To be honest, I don't have much experiences with compression straps but it's probably one of my least favorite feature of this bag.
You would have to undo the straps almost every time you want to access your belongings in the main compartment. If you keep your laptop on the slot in the main compartment like me, you'll find that you'll have a hard time taking out the laptop or opening your bag flat without undoing those straps to open the compartment wider.
One nice detail is that with every strap, there is always a band for you to tuck the leftover strap to keep things nice and neat.
Okoban Tracking
When you get the bag, you would notice a tab with a peel that said please activate on the side handle. Peeling it off would reveal a 12 character code. That is your Okoban Tracking number.
I think the word "tracking" was a little misleading. When I read about it, I thought I could locate it on some map online, kinda like Apple's Find My Phone feature. You can't really track your bag. More accurately, you are the one that can be tracked down if someone finds your bag.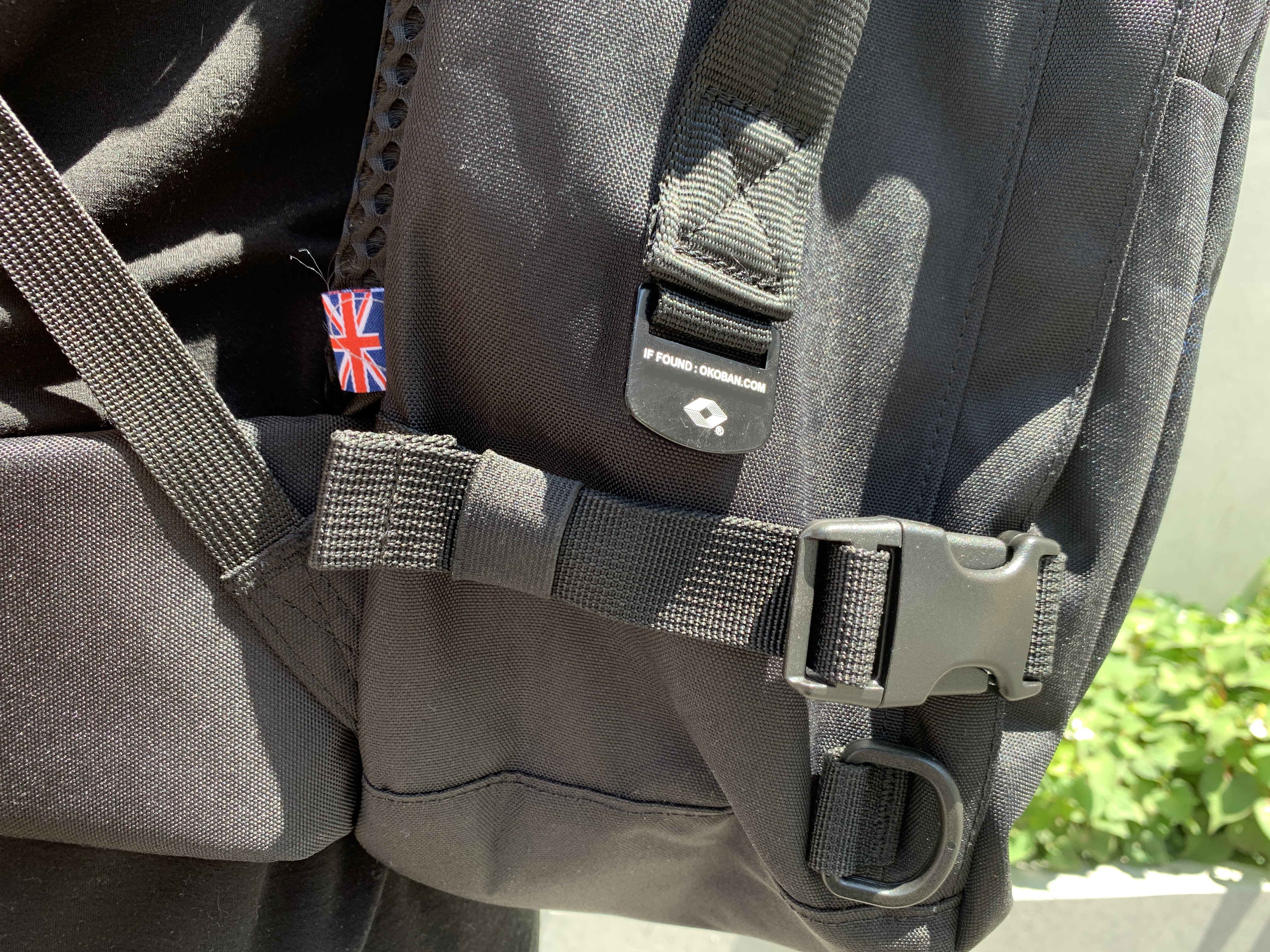 The Okoban Tracking basically assigns your information to the code, and if someone found your bag and entered the code on the website, you would be contacted. Well, better than nothing, and this is one thing that I don't think I want to be tested.
One nice little detail here is that when you enter your tracking code to register, your information from CabinZero is pre-entered for you.
Usage
I've been on a few weekend trips with this bag and so far the experience has been… average. As someone who is used to top-notch make and materials from brands like Tortuga, TOM BIHN and GORUCK, the materials and thought that goes into the CabinZero pales in comparison.
This translates to poorer airflow for sweaty bags, attention to details and durability.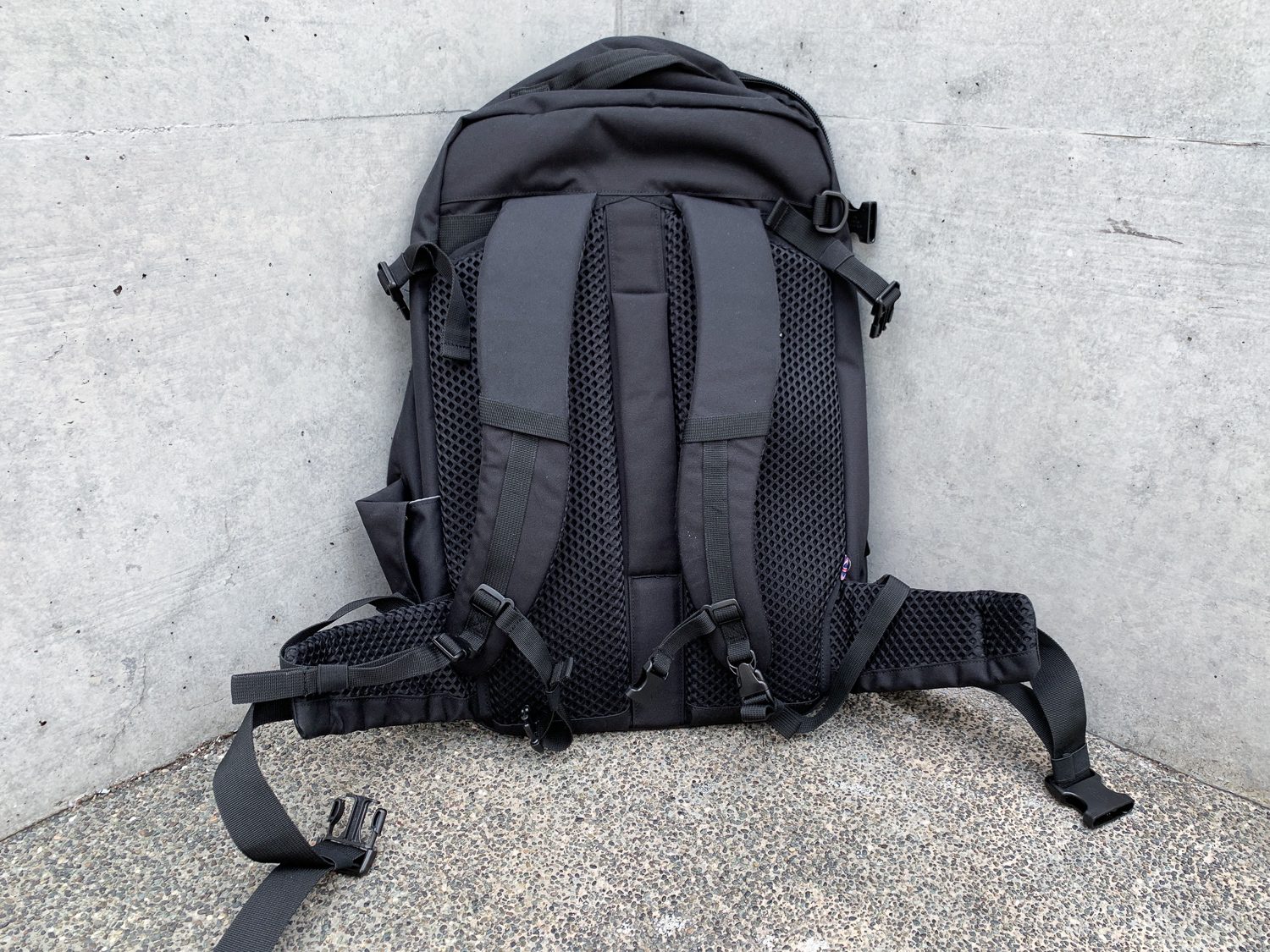 In return, it is a lot cheaper, which makes it not bad at all. It'll hold up and do exactly what you need it to do for a 40l one bag.
The organization, in general, was pretty good for me, although the laptop slot in the main compartment was a little awkward to access easily if your main compartment is full.
The rest of the bag was well-designed, but once again, not taken to the maximum, but rather to just where it's enough for the average onebag traveler.
I'll be taking this bag on a few more adventures and will update this post when I learn more about this bag. So, be sure to check back.
Conclusion
CabinZero has hit the "just right" spot for me. They brought the cost of their bags down by paring down on super materials that you would probably never get to make use of unless you are in the Special Forces or something.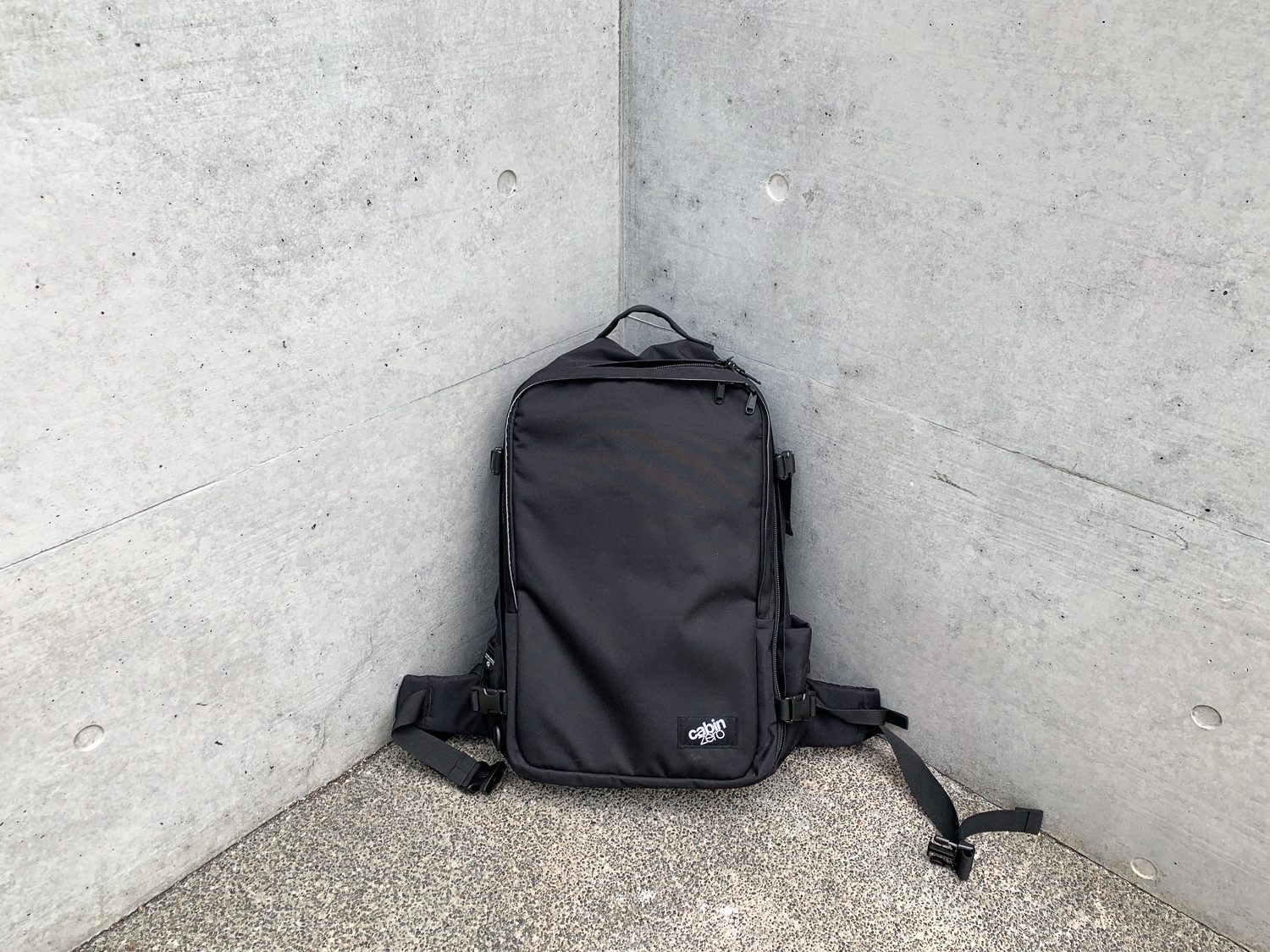 Even for long-term onebaggers on a budget, the CabinZero Classic Pro will hold up just fine. You don't need military-grade bags to enjoy your adventures, you just need a bag that will keep you "hassle-free" and this bag is it.
Like this review? See all of my in-depth reviews.
Also, consider supporting me by being a Patreon. Every cent given will go back into improving the content of this website.