This website is made possible by readers. I may earn a small commission when you buy through the links in this article at no extra cost to you. Learn more.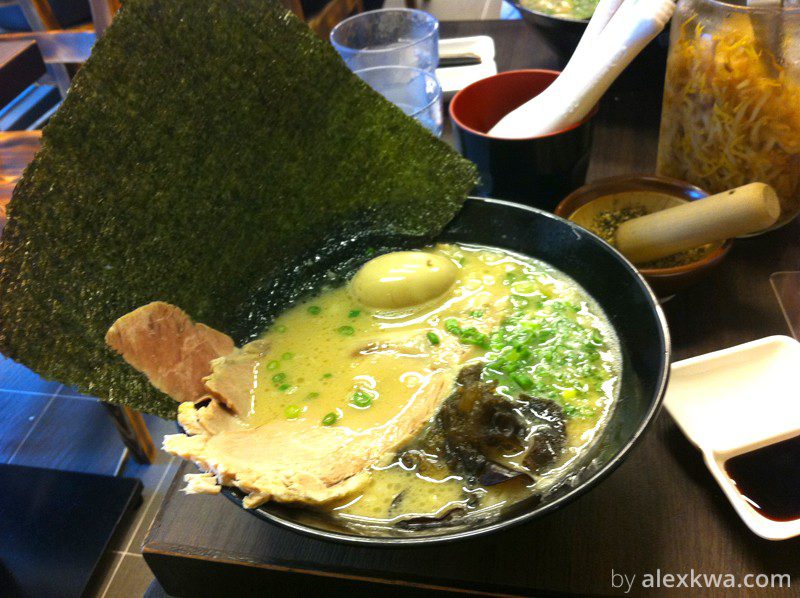 Been noticing this ramen store near my office for a while, so I finally decided to check out the joint with Sharim over lunch. There was a sizeable lunch crowd queue, but it's not surprising since the place seemed like it could sit no more than 20 customers. About a 15 minutes wait later, we were given a order form by the Japanese waiter. They really made it simple for us here. There are only three types: Tonkotsu Ramen (chicken broth), Black Spicy Tonkotsu Ramen (black pepper sauce added), and Red Spicy Tonkotsu Ramen (chili oil added). Then you can decide if you want only seaweed or only egg or all in. Then you can select your taste of soup, chicken oil and noodle texture on the form.
The service is very much like in Japan, where you would be greeted heartily upon entry and smiled at politely by all the staff. And I don't mean the half-fuck kind you get from Singaporean waiters going "Irrashamase~", but "IRRASHAMASE!!!", echoed by the chefs as well with heart and spirit. You can very much feel like you are back in Japan the moment the waiter comes to you in the queue and asks for the number of people in your party in broken English.
Upon entering the restaurant, you would be greeted by walls of vintage posters, and olden Japanese folk music. You would also be given a bowl of sesame seeds for you to grind while you wait for your noodles. There is also a free-flow of brown and white hard-boiled eggs on the table, which I'm not sure anyone could have more than one.
Our serving of Tonkotsu Ramen Special (S$14.90) came together with a jar of bean sprouts, and looked kinda impressive with the giant piece of seaweed sticking out. The noodle texture and soup were really tasty and perhaps even as good as Santouka, my favourite ramen joint in Singapore.
But the one thing that I would look out for is the egg. My favourite kind is when you break the egg and the yolk flows out, and some parts of the egg white surrounding the yolk are semi-cooked. This one, is spot on. While I didn't have a single complaint about the food, but it was more the authenticity that got me hooked. Definitely worth a second visit.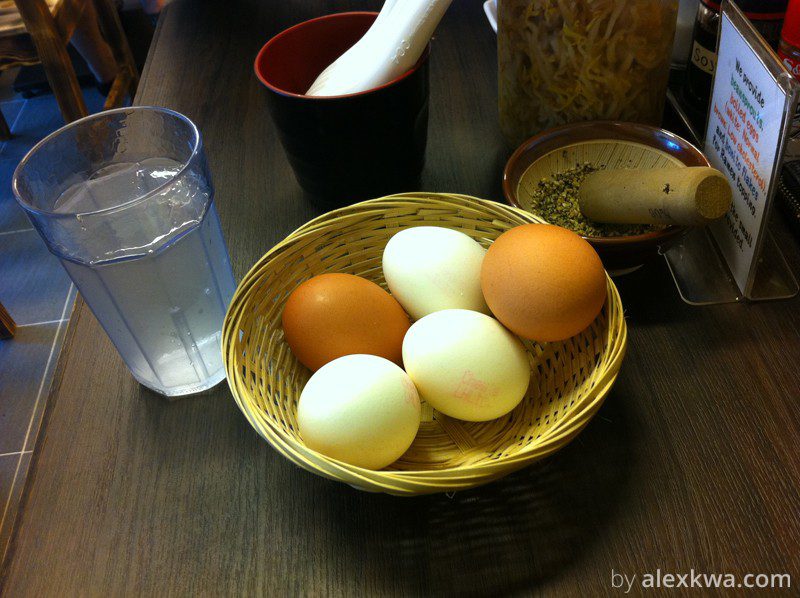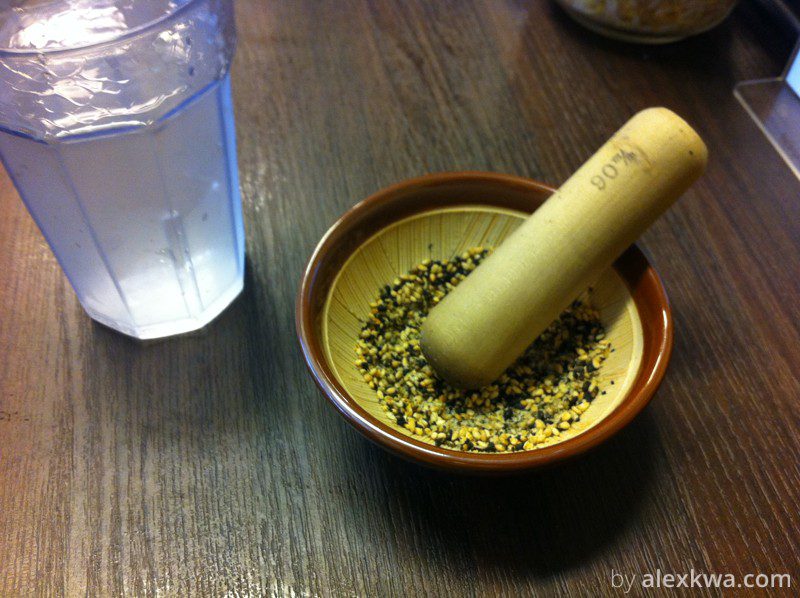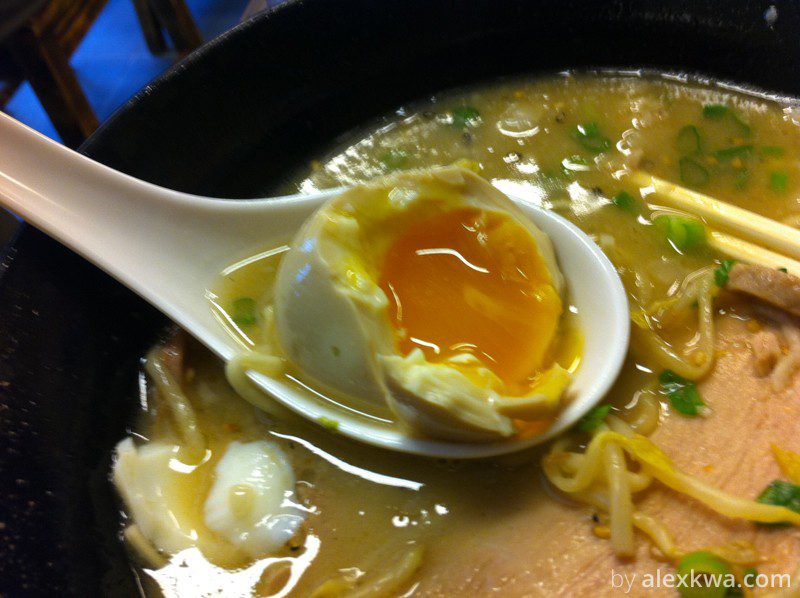 But no one likes ads, so I got rid of them. If my articles helped you, I ask for your support so I can continue to provide unbiased reviews and recommendations. Every cent donated through Patreon will go into improving the quality of this site.