This website is made possible by readers. I may earn a small commission when you buy through the links in this article at no extra cost to you. Learn more.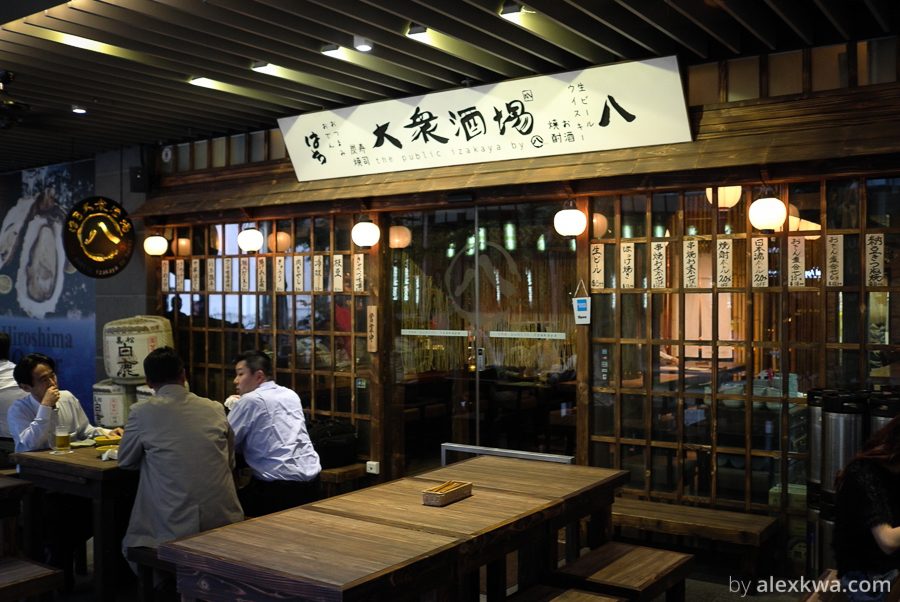 In my never-ending quest to search for good izakayas in Singapore to live out the depressed salaryman lifestyle, I've stumbled upon The Public Izakaya by Hachi in an ad in a local Japanese magazine. Located just a 10-minutes walk from my office, the decision to go was easy, and made easier by an all-day $5 per glass Asahi draft beer promotion.
Sitting inside the izakaya felt a little depressing, so I decided to sit outside to enjoy the rare cool Singapore weather. Without looking at the menu, I ordered the Chicken Karaage as a starter. To me, Chicken Karaage is the basis of all izakaya food. From that one dish, the tone for the rest of the meal would be set.
Since I arrived early, the crowded was still very manageable, so my dish came almost immediately. My friends had to wait for them same dish a little longer when they came later.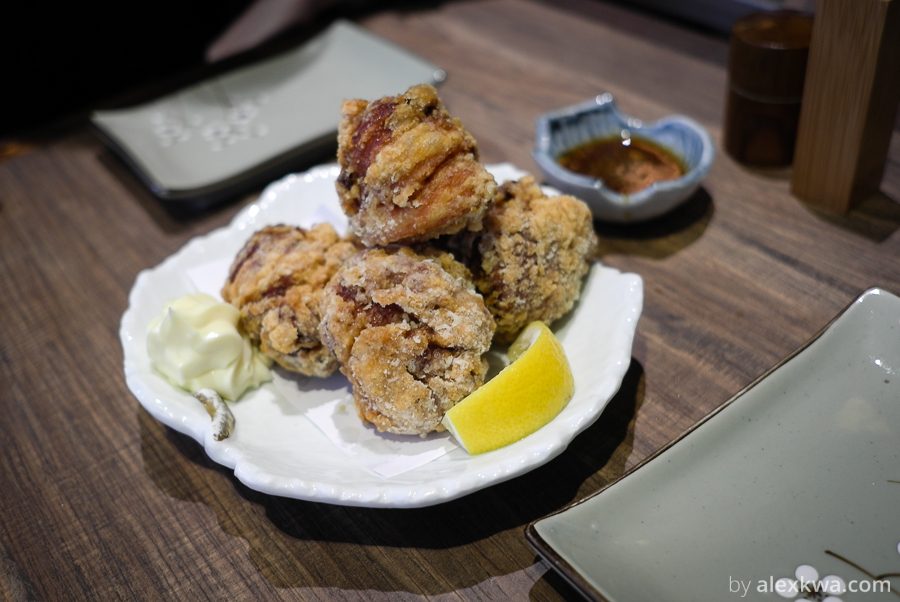 To my surprise, the karaage wasn't like the usual bite-sized ones that I was used to, but came in massive crispy balls. If you wanted to have a full meal, that and rice was all that you need. Most karaage would come freshly deep-fried and would burn your tongue like the good-ol takoyaki, but this was nice and warm. Biting into such a large piece of fried chicken reminded me of the gluttony feeling of sinking your teeth into a 3-piece chicken meal from KFC. With rice, topped with an onsen tamago, it was a relatively cheap and easy meal you could have.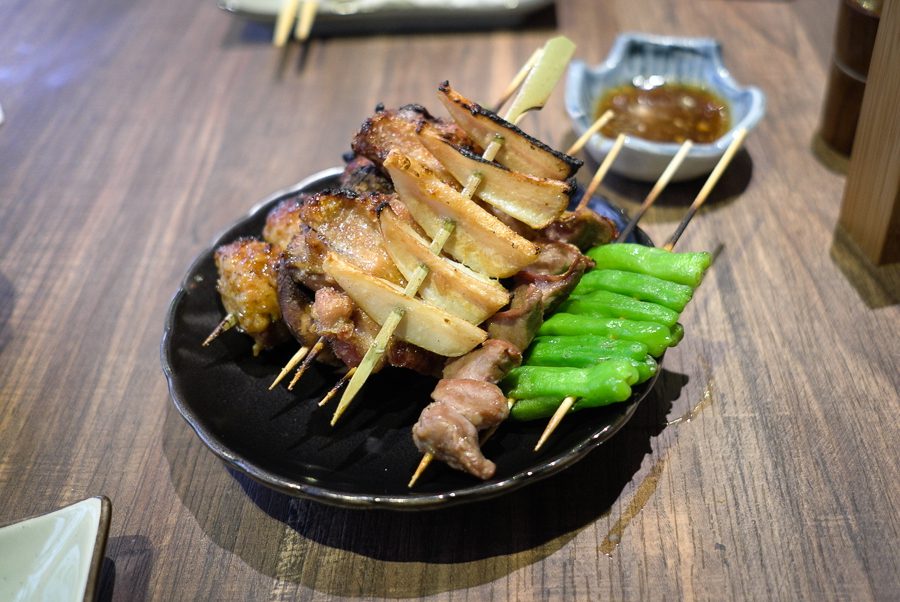 Our beer was well-accompanied by the skewers set with 7 different kinds of yakitori sticks, like chicken heart, mushrooms, chicken balls, chicken gizzard, chicken wings, the usual yakitori favourites. Unlike izakayas in Japan, they don't ask for your preference of salt or sauce, but come salted. It was really good, and as expected, a perfect companion with the cheap beer.
This is probably one of the best place for after-work drinks for Japanese izakaya lovers. This is made a fact with the izakaya being mostly filled by hungry Japanese salaryman. I could stay here all night thanks to its 5-dollar beer promotion and great food.
But no one likes ads, so I got rid of them. If my articles helped you, I ask for your support so I can continue to provide unbiased reviews and recommendations. Every cent donated through Patreon will go into improving the quality of this site.
Tagged japanese singapore tanjong pagar