This website is made possible by readers. I may earn a small commission when you buy through the links in this article at no extra cost to you. Learn more.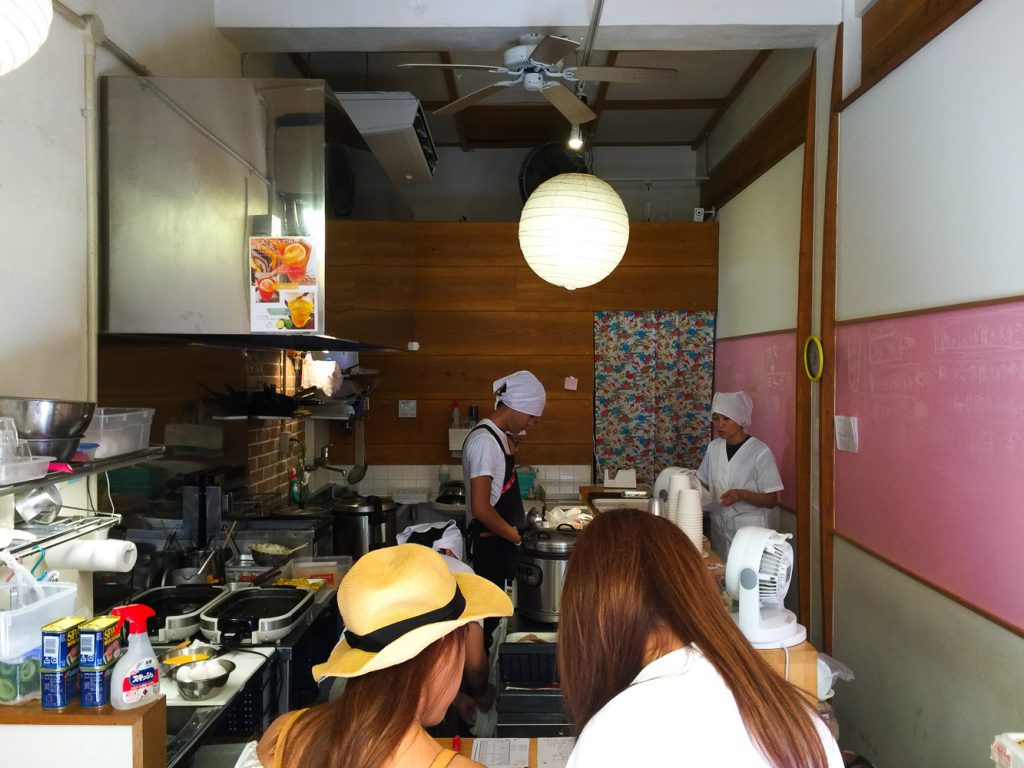 Nestled in the middle of the famous Makishi Market, this shop is one of the best places if you are looking for breakfast around Naha's International Street. While most shops opens from 10am, this one opens from 7am for the early risers. Located opposite the trendy C&C Breakfast, this shop is also opposite in terms of style. Simple in decor, the shop gives a warm homely vibe. At 10am, there was already a 15 minutes to get my food when I was last there. You make your order and they will call you by name when it's ready. There are two chairs for waiting customers, but it's really more of a grab and go kinda place. And it was so good, I grabbed my share of onigiris two days in a row.
As the name proclaims, this shop sells pork and egg onigiri. And damn good ones at that. The base is spam, egg, rice and seaweed, the combination to create Okinawa's soul food. For those who are not a fan of spam (what are you doing in Okinawa?), there are variety of other toppings like tuna, cheese or deep fried prawns. While they are not customizable, there are enough combinations for everyone's palette, each for between 200 to 300 yen.
I went with the one that has deep-fried shrimp with tar tar sauce and one with ginger pork. The staff in okinawa-styled flower aprons hand-makes your onigiri to order. I ate one immediately and saved the second one to savour while watching a movie. First of all, you can't go wrong with eggs, spam, rice and seaweed. It tasted like something your mother would make, simple but delicious. It indeed lives up to being a highly-satisfying Okinawan fast food. I ate many things in my trip to Okinawa, but this has to be one of the best treats I had.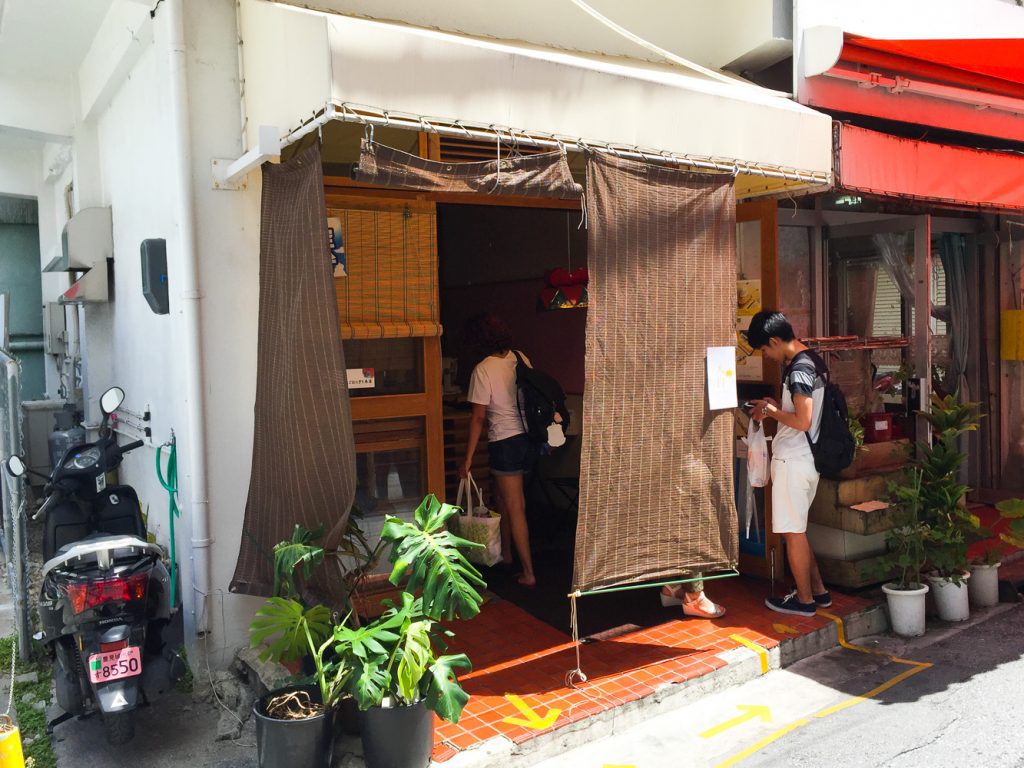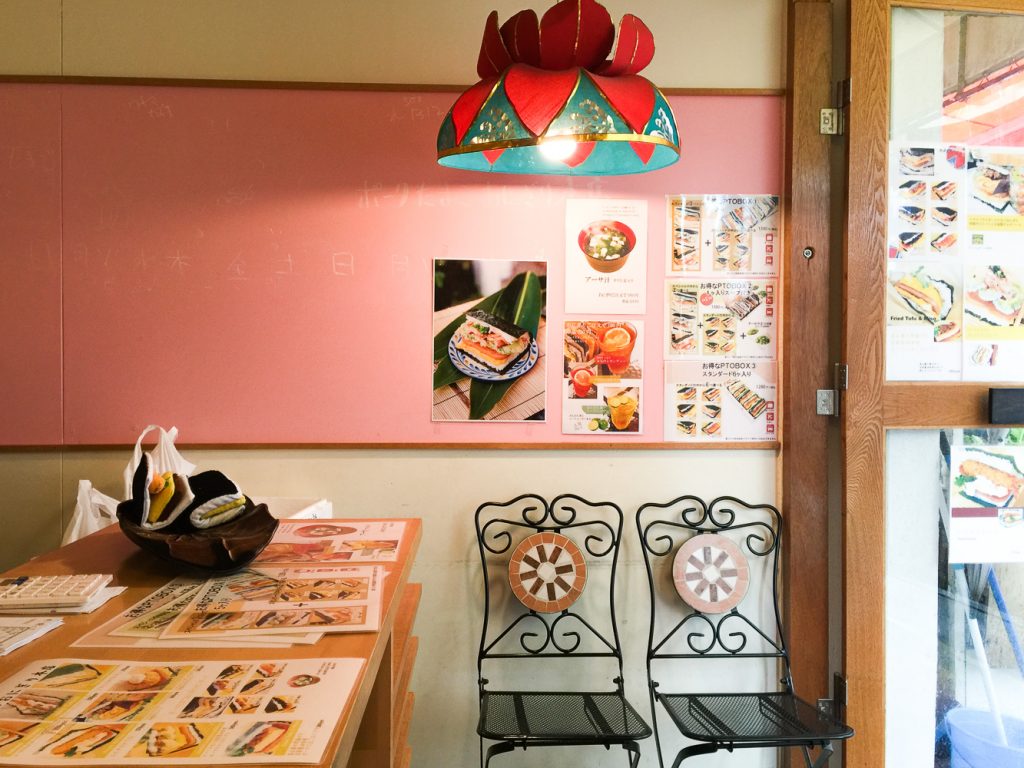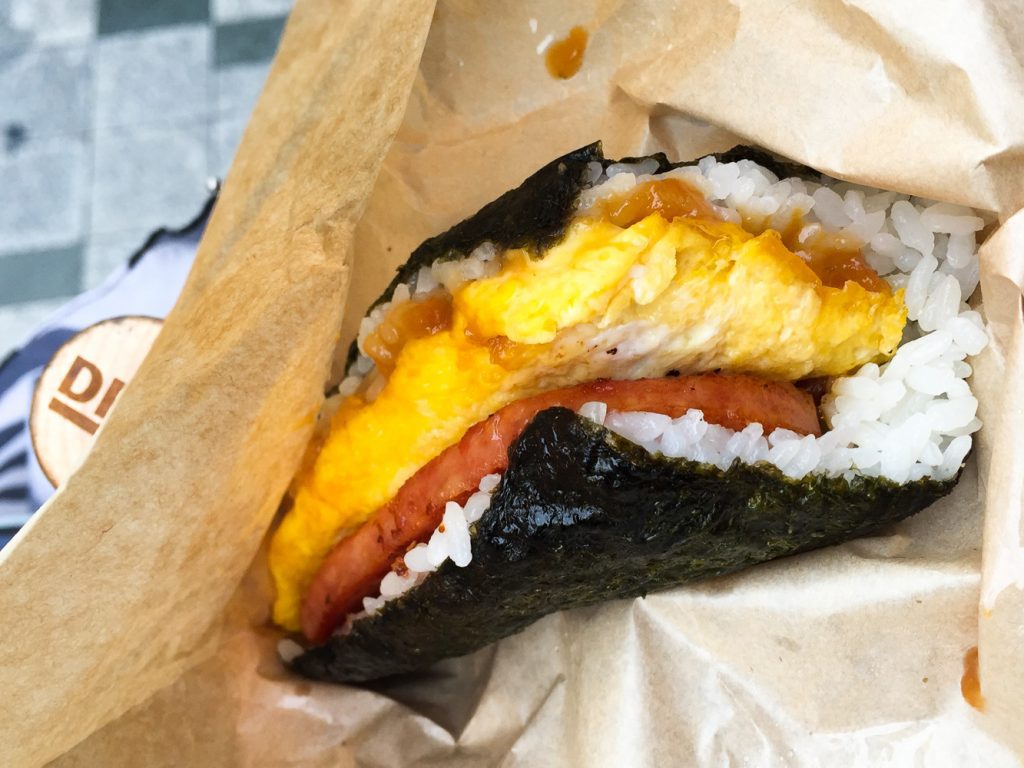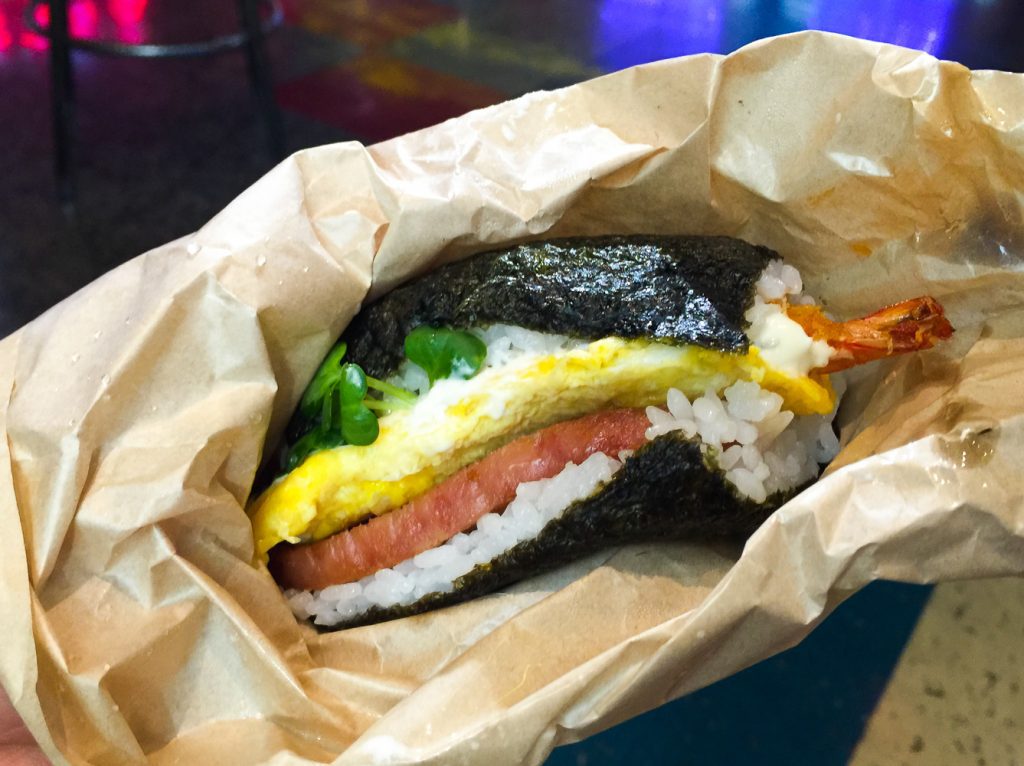 Tagged okinawa