This website is made possible by readers. I may earn a small commission when you buy through the links in this article at no extra cost to you. Learn more.
Details
Price $495 on outlier.nyc
Material Nexhigh (polyester, mylar, nylon composite)
Weight 600 g
Capacity 20 L (28 L when opened)
Made in USA
Overview
It's been a while since my last Outlier review, and how I've missed them.
Outlier has pushed out hit after hit that they don't really need to innovate anymore. It's hard to go wrong with their mainstays like the Outlier New Way Shorts or the Outlier Slim Dungarees. Honestly, Outlier can probably survive thrive without releasing anything new.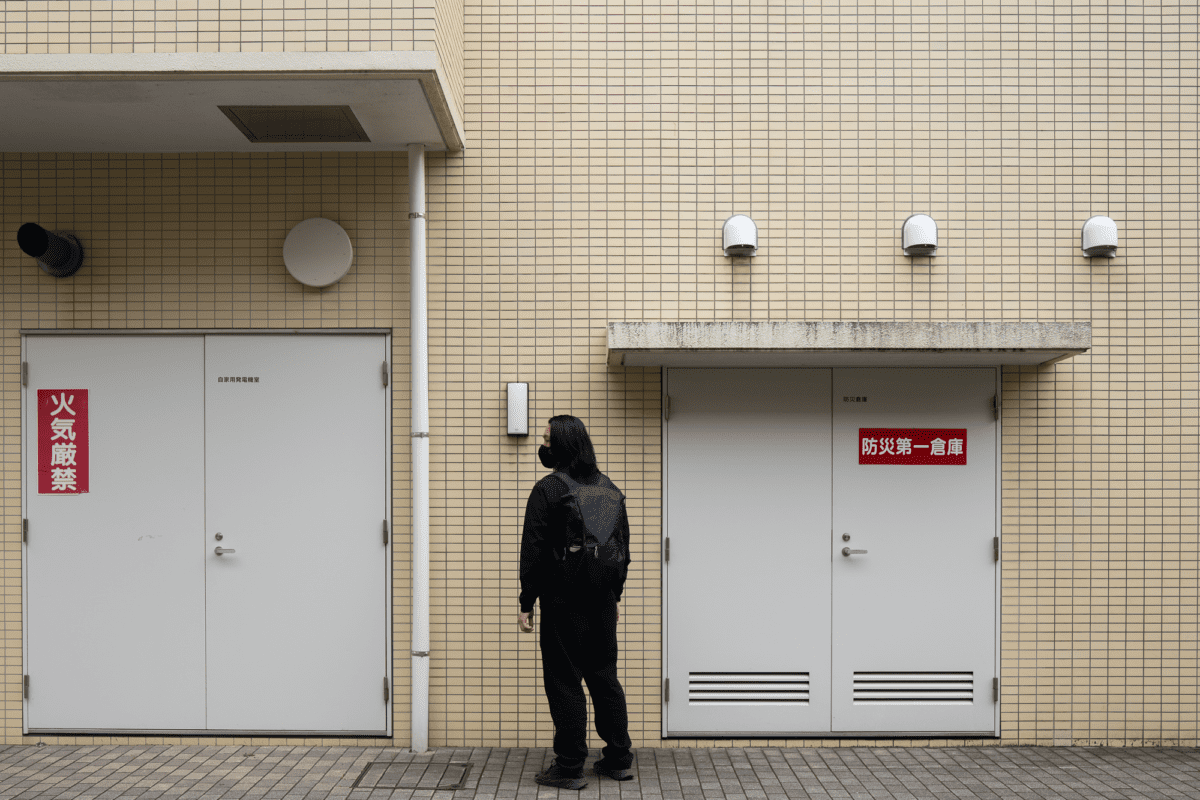 But that is not who they are. Their experiments, limited-run products to test the market, are what made really made me a fan all these years. Many of them become regular offerings, and the Nexhigh Rolltop, formerly Experiment 273, is one of them. Once you see something lose the "experiment" status, you know it has been market-tested.
The thing I am most excited about is… that I get to review a backpack from Outlier.
Having reviewed backpacks after backpacks, I never thought the day would come. Outlier is known for their outfits, but can their backpacks beat some of the best backpacks I've had the privilege of testing? I'll find out.
Style
There isn't any question that Outlier is at the top of their game in terms of style.
Outlier's clothing design transcends boundaries without losing practicality (most of the time). Their choice of materials and masterful craft leaves little room for misses.
The signature quiet, edgy aesthetics of Outlier is not lost on the Nexhigh Rolltop.
As a 20L pack (28L when expanded), it's relatively compact. On my 6 ft frame, it is the smallest size I would like my backpacks to be. The proportions remind me of compact packs like the Minaal Daily Carry or Able Carry Thirteen Daybag.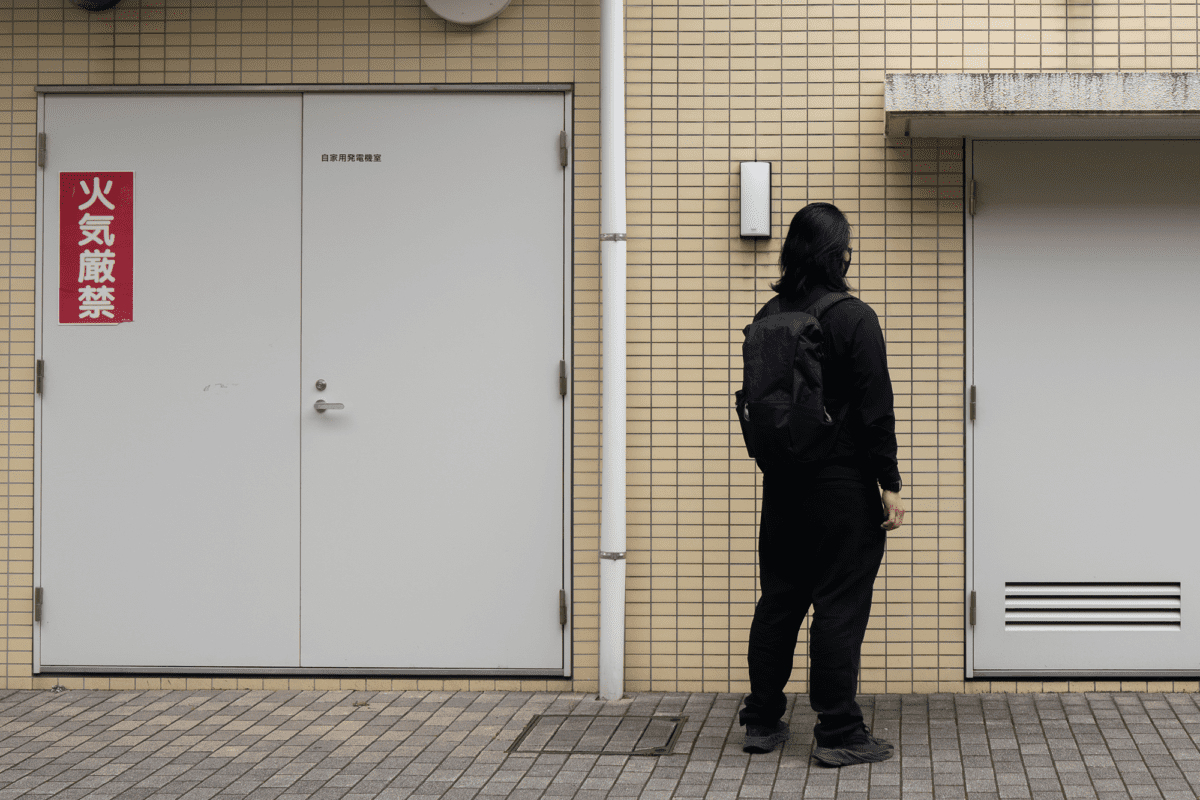 It is not too small, and I actually how compact it is coming from a behemoth like the TOM BIHN Brain Bag.
But no one likes ads, so I got rid of them. If my articles helped you, I ask for your support so I can continue to provide unbiased reviews and recommendations. Every cent donated through Patreon will go into improving the quality of this site.
Outlier's attention to detail is not lost on me. Each stitch was perfect, each detail thought through. It felt like a rolltop version of the Veliance Nomin Pack.
The front of the pack is void of almost all distractions, except for an intentional non-black zipper pull. While I always prefer all black, adding a tinge of color feels okay when Outlier does it.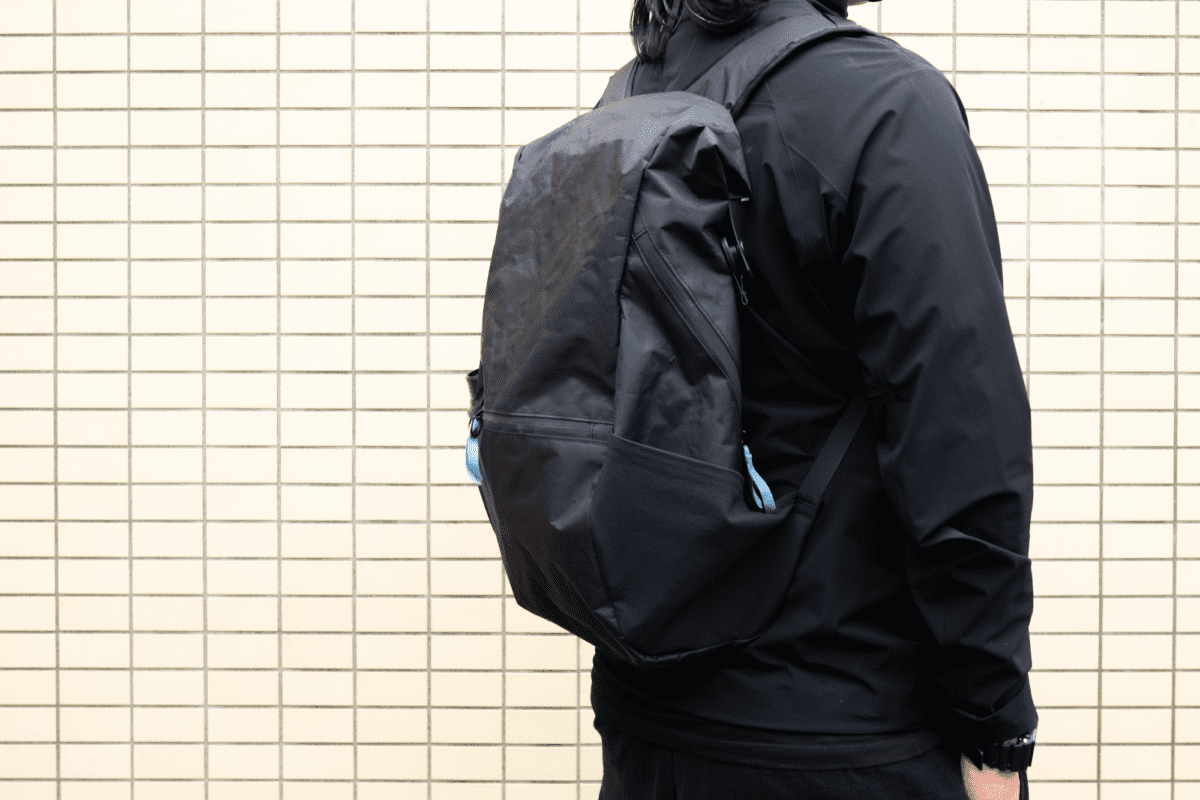 The Nexhigh fabric gets crumpled, giving it some depth on an otherwise minimal front. The texture is accentuated by a light sheen that's mysterious and intriguing.
Little details, like the slanted stitch at the end of the zipper and slanted side zippers, on an otherwise stealthy bag, make those around you take a second look.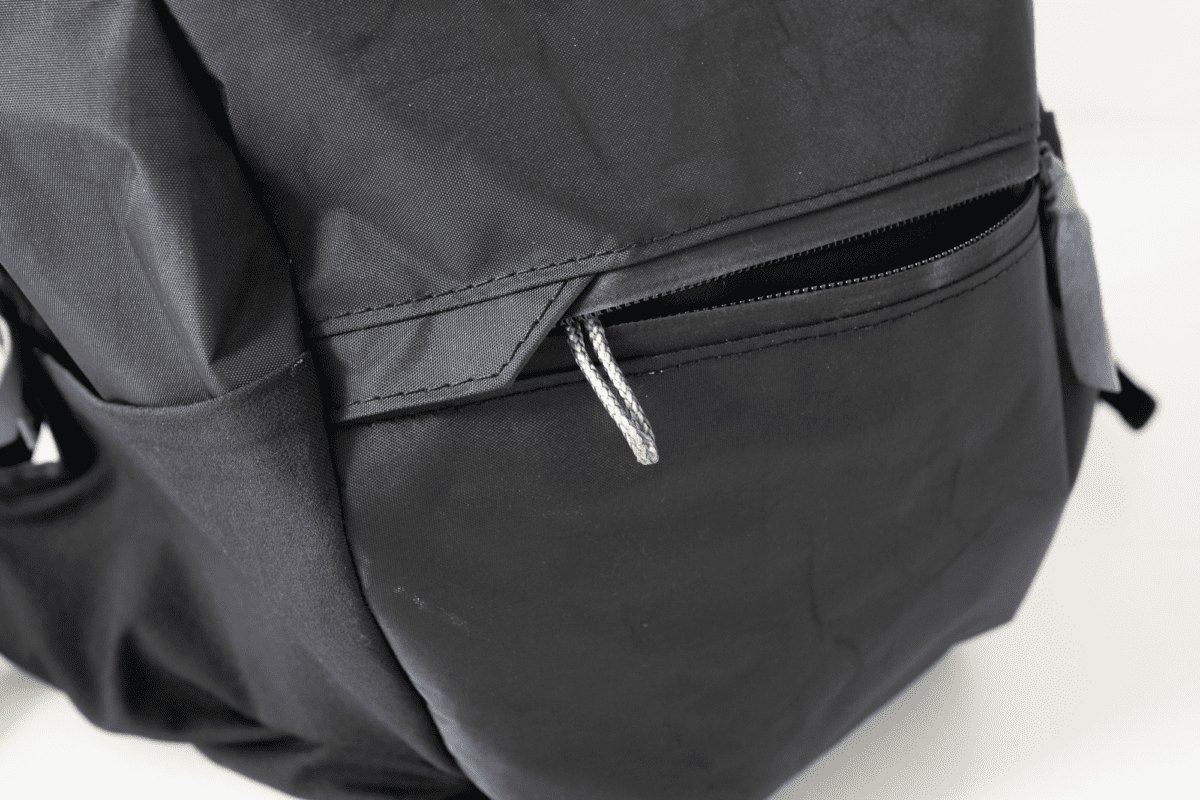 I am tempted to compare Outlier to Aer or Black Ember backpacks, each at the top of the style game. But the Nexhigh Rolltop is in a different league.
The only comparable backpack is one that most would consider the holy grail, the Veliance Nomin Pack. The Nomin Pack tries to mute every detail into a "faceless" pack, while the Nexhigh Rolltop doesn't shine away from hints of expression like the accented zipper pulls.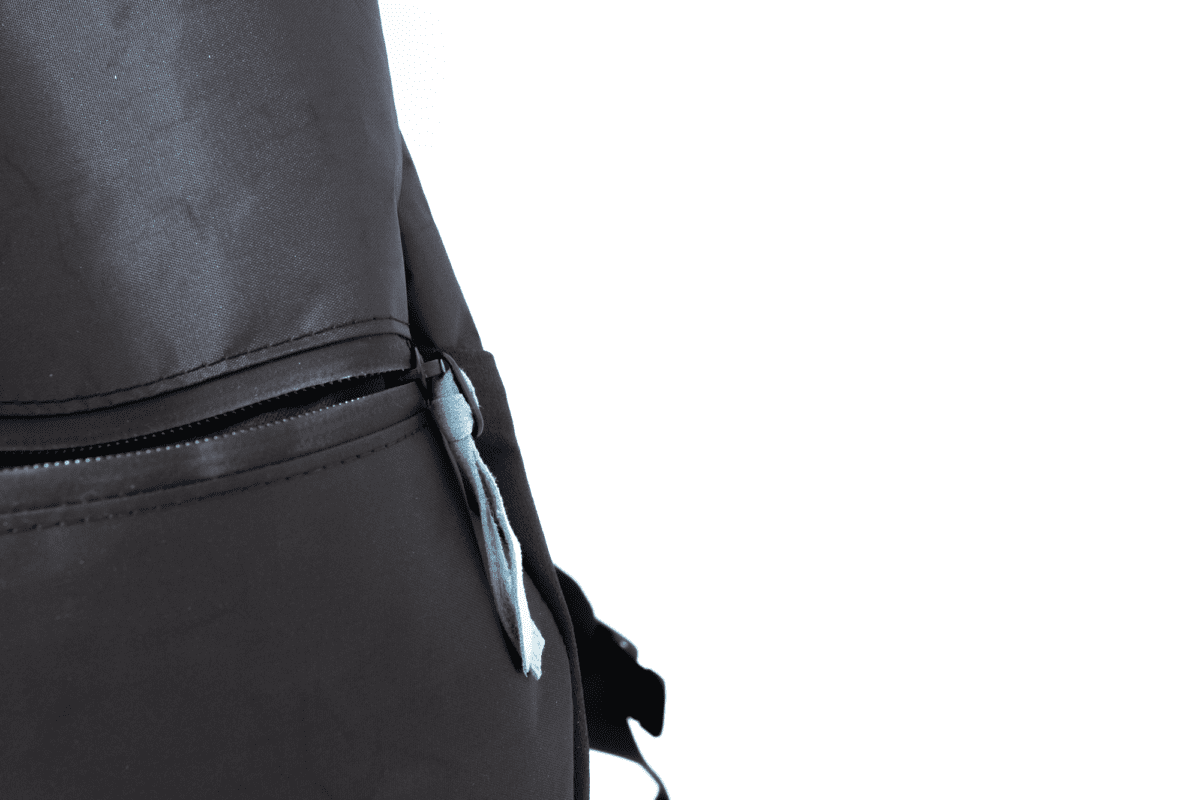 Material
If there is something Outlier is good at, it's materials. You can be sure that they won't be pulling any punches for their flagship backpack.
The pack previously used (Ultrahigh) Dyneema which is often regarded as the most extreme (and expensive) material for such gear. But even that wasn't enough for Outlier.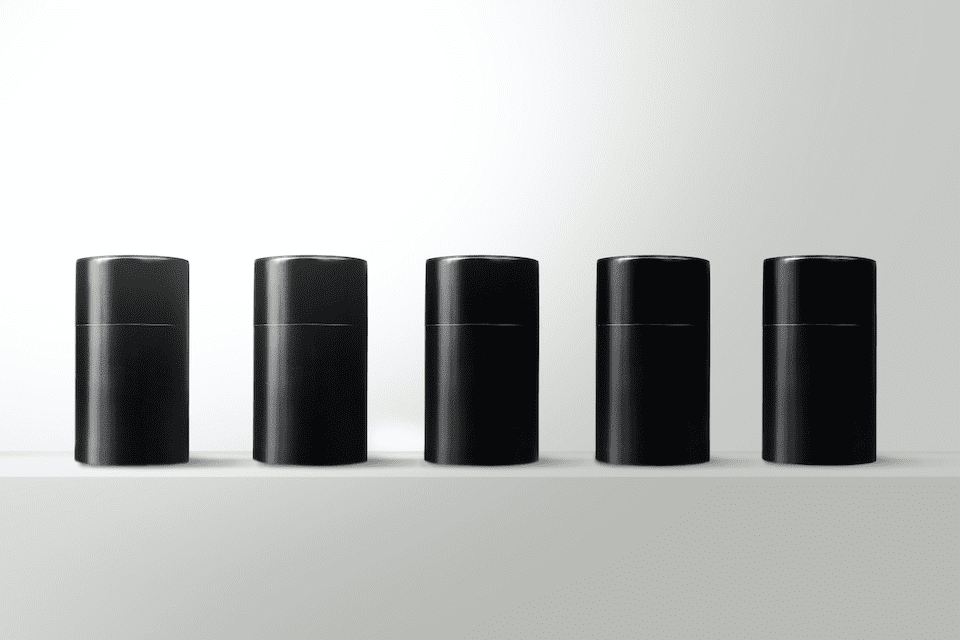 I found a 100 year old company that would create these heirloom quality canisters for me. They are handmade and will keep your tea leaves, coffee beans or anything that you need dry for years to come.
or read review
And when they aren't satisfied with something on the market, they develop their own. This obsession with only working with the perfect material has given rise to hit fabrics like the F.Cloth, which have made Outlier who they are today.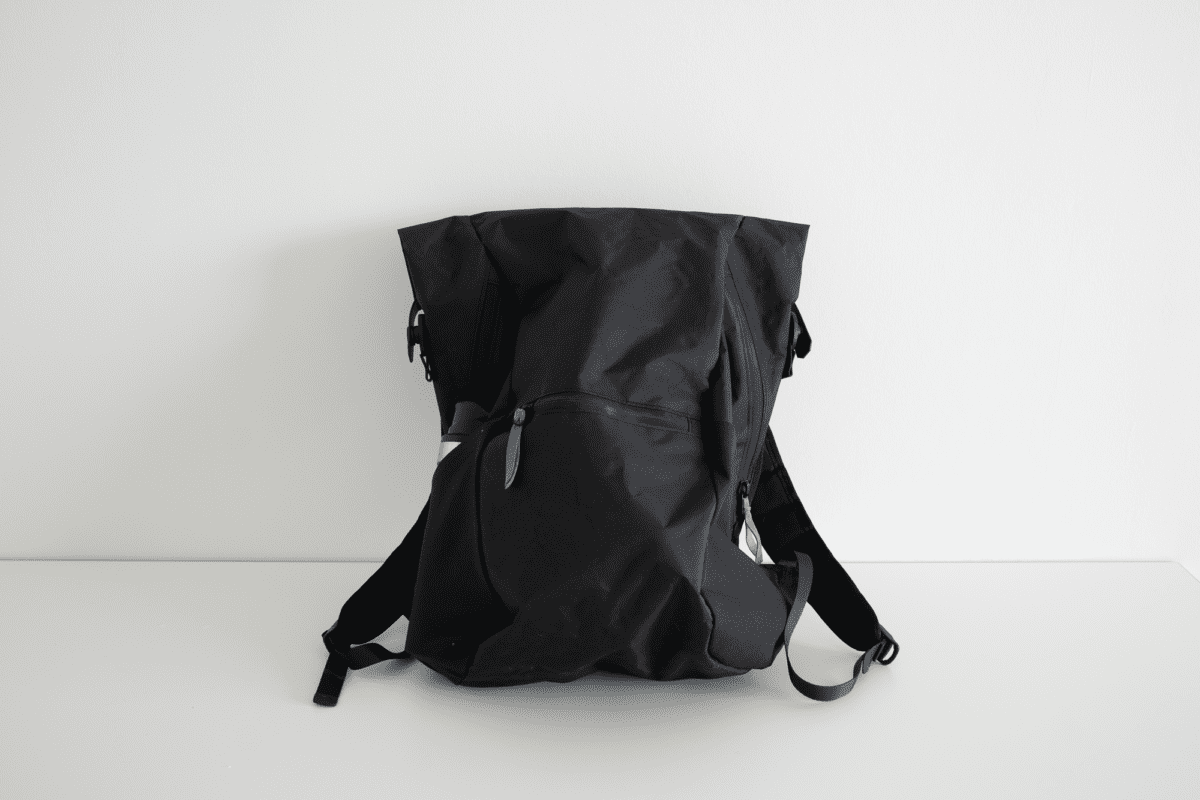 Unlike the tarp-like Ultrahigh, Nexhigh is stiffer and more rigid because it uses a thicker Mylar film compared to the one on the Ultrahigh. The lack of stretch lets it keep its structure well and stay more secure when packed with stuff. The stiffness still allows for bending and folding, giving it the perfect balance on a piece like this.
I have experienced the Nexhigh on a previously-reviewed product, Outlier The Kit. The material is unlike anything you will experience. Even the X-Pac VX21 on the Tortuga Outbreaker doesn't come close.
Certainly, the Nexhigh name is proprietary to Outlier and does not have the brand awareness that Dyneema enjoys. I won't pretend to be an expert with Dyneema, but Nexhigh is hard to beat.
Usage
Perhaps you are getting sick of the fawning of an Outlier fanboy. This is where the claws come out.
Outlier is known sometimes to sacrifice usability to make sure you know they are the cool kid in town. I mean, look at the menu design on their website.
While this doesn't create massive problems in the Nexhigh Rolltop, it sometimes feels like Outlier would notice small usability issues in each component but push it through anyway because it looks cool.
Fidlock magno-mechanical rolltop closure
The mechanism that would fascinate most is the Fidlock magno-mechanical rolltop closure with soft locks. After rolling down the top, you bring the closure near the lock, and it snaps into place magically.
It certainly sounds and feels cool, but long-term usage is finicky at best.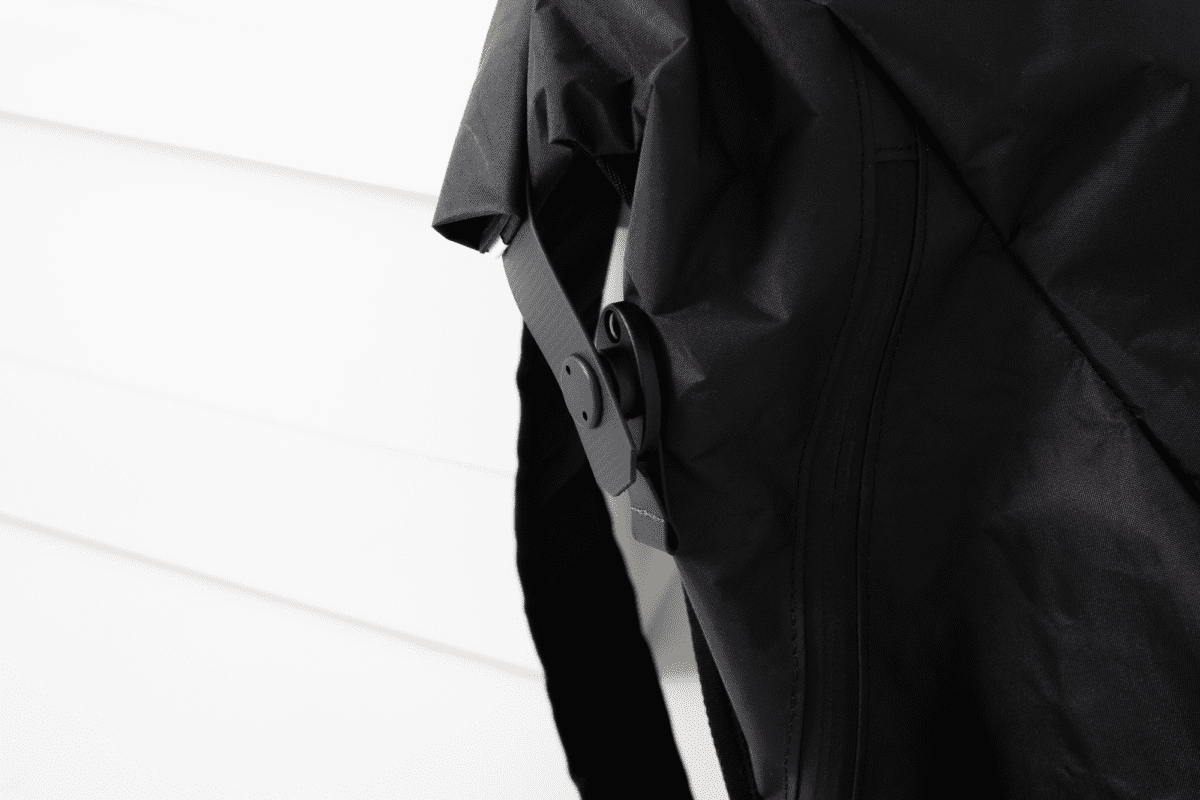 The main issue I have with it is when you roll the top and end up with the closure facing outwards, you would have to double back to roll it one more roll to lock it.
They snap close easily but that also means the chances of it coming apart are higher. They sometimes come apart without me noticing. It is usually on just one side, and the contents were in no danger of falling out.
The rolltop is also supposed to let you expand it to up to 28L of capacity. However, this means that you can't roll it down at all and unfortunately, the opening will come slightly ajar when the pack's full.
Straps and handles
The handle on the Nexhigh Rolltop is positioned behind the shoulder straps, presumably to keep the looking minimal. I always appreciate extra effort to keep a backpack looking stealthy, but this handle is difficult to grab.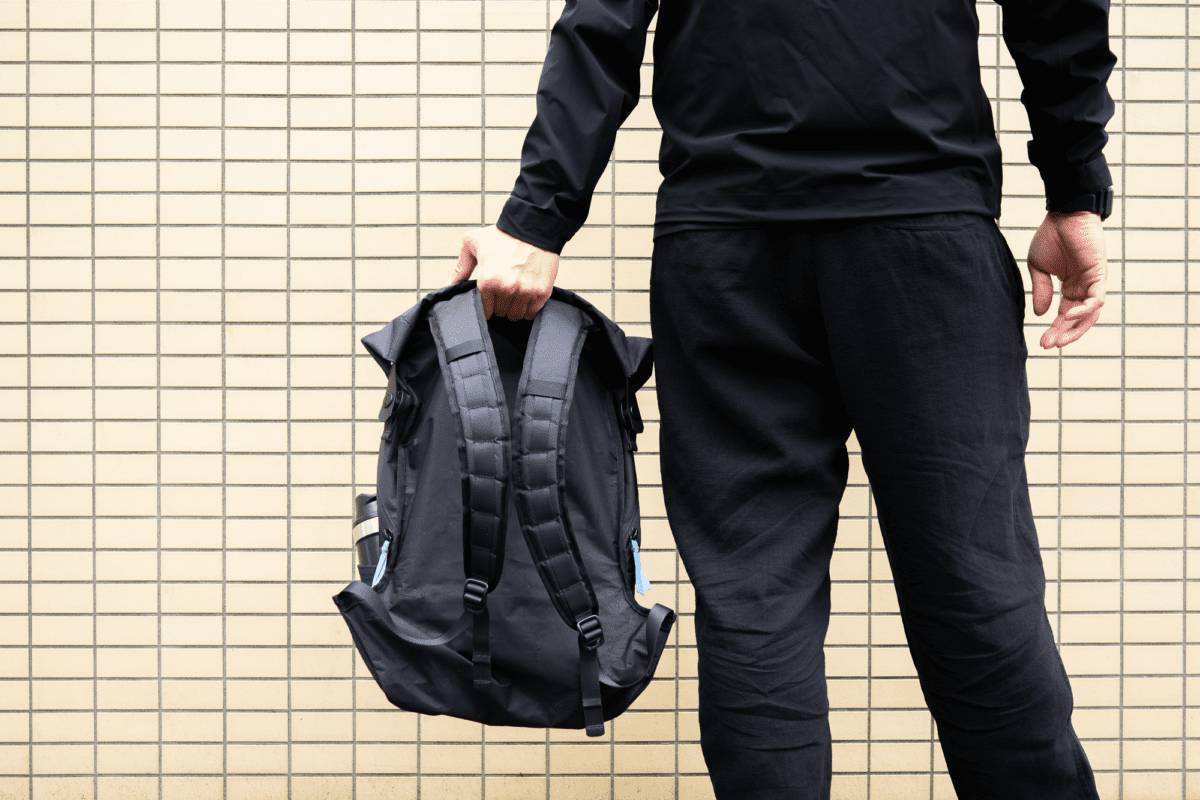 If you are the kind that puts your backpacks up on hooks as I do, the handle position requires a little extra effort for you to do so.
The experience when holding it also leaves much to be desired since you will feel the shoulder straps pressing on both sides of your hand.
All these issues overshadow that the handle, being a thin piece of strap, is, in fact, uncomfortable to hold in nature even when the position is ignored.
Side access
The slant zippers on both sides give you access to the main component without going through the rolltop. While it is better than nothing, the pockets are impractical to use regularly if you like your pack full.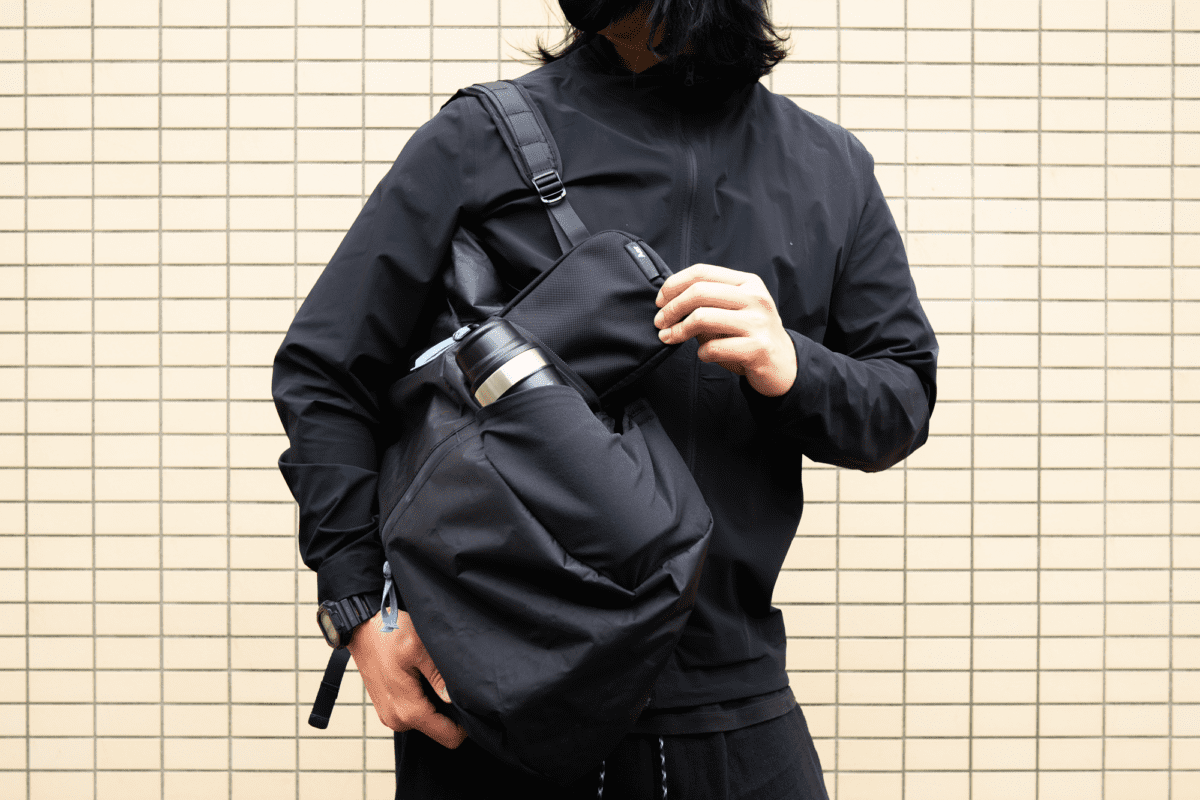 Reaching into it would have you try to fish out what you are looking for. It might be a relatively small pack, but still not an acceptable way for the highly productive; I would have preferred these to be dedicated side pockets.
Laptop compartment
The laptop compartment lies within the main compartment and comes with a removable frame sheet. While it provides adequate protection to my 16-inch MacBook Pro, I felt it could be more integrated into the pack.
The frame sheet isn't secured to the back in any way and is simply a sheet in the compartment. You have to make some effort to push it out of the way to put your laptop in. When you pull your laptop out, you'll tend to dislodge it.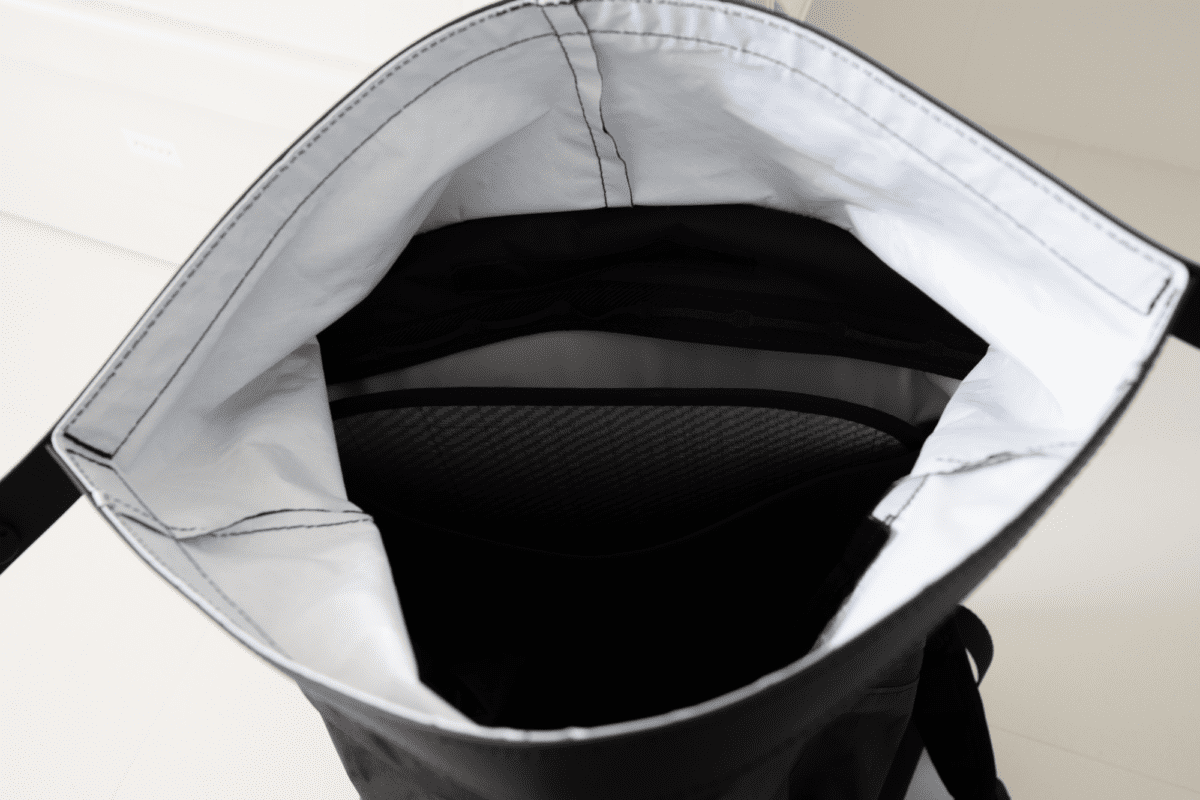 This is even trickier if you put thinner stuff into here, like an iPad, the NOMAD Leather Mousepad, or the MOFT Laptop Stand. There is a chance you might slip it behind the frame sheet, exposing it to the full force of any impact to the back.
A tighter, dedicated slot for the frame sheet that makes it harder to remove is needed here.
Shoulder straps
For such thin straps, these feel surprisingly comfortable. It's ergonomic in the way it widens to the top and curves downwards.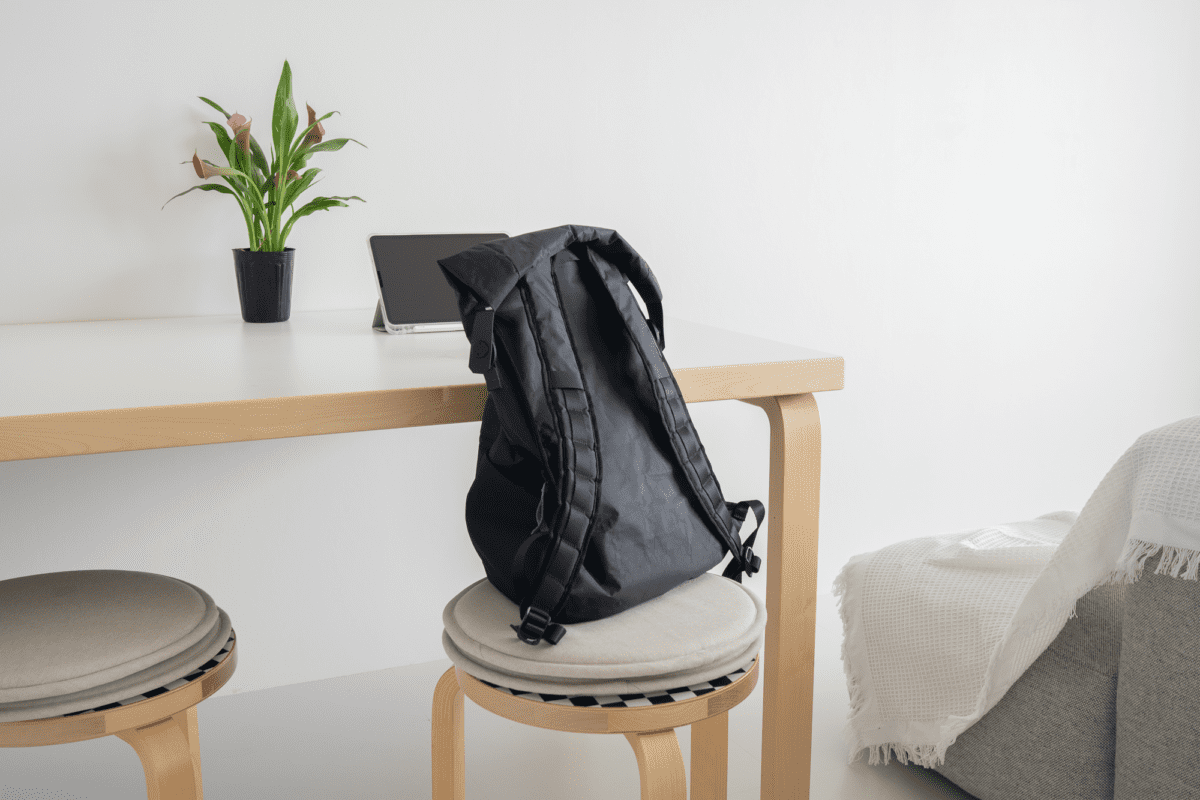 It comes with a role of seven molle loops on each strap. For such a minimal pack, attachments on these loops would be blasphemy. Perhaps a sternum strap is excusable, but I can't help but feel that they are there more for aesthetical purposes.
Other organization
Apart from the main compartment and the laptop compartment within, there are three other pockets on the Nexhigh Rolltop.
I am glad that Outlier didn't leave out the front quick-access pocket to make it more minimal. After all, an impractical bag is useless no matter how cool it looks.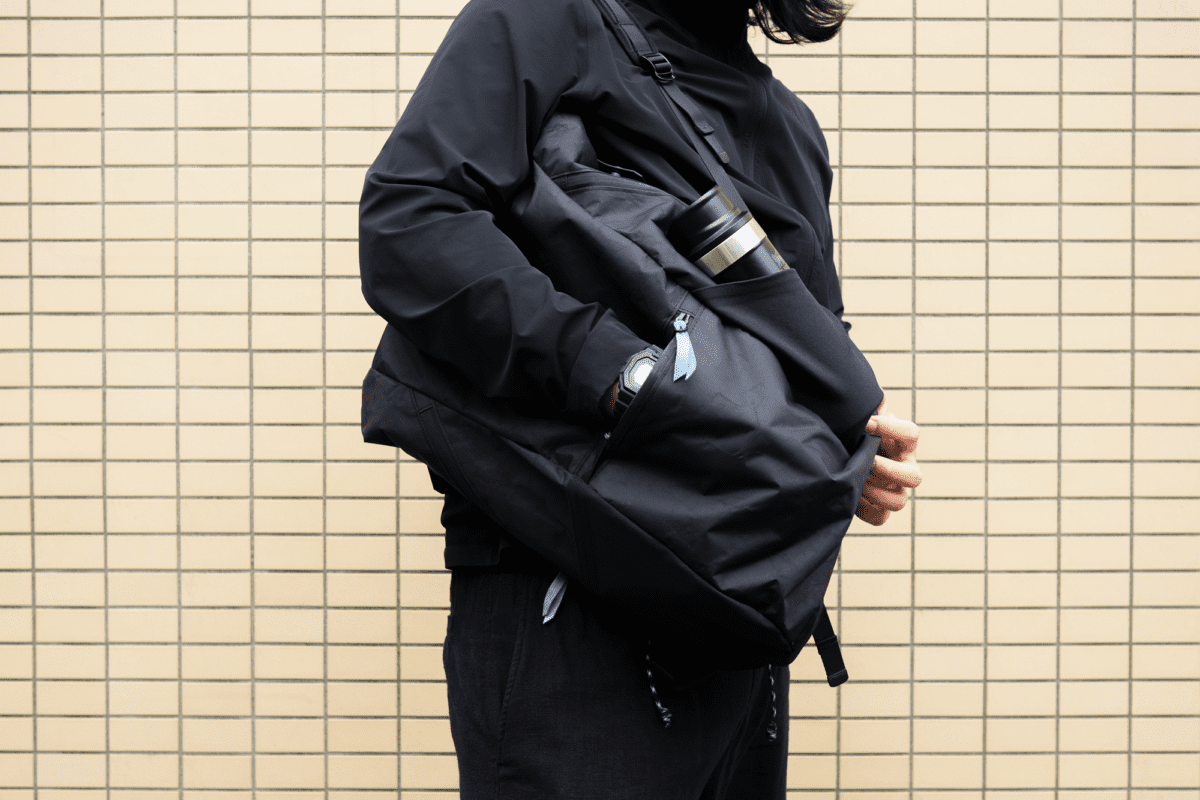 There are two slots on the sides of the quick-access pocket. I always like it when bags include two such pockets, even though most would carry just one water bottle. The other is a lifesaver for wet umbrellas or to quickly stuff a jacket into.
The only complaint I have is that I wish that these pockets are a little deeper and tighter. I've had my Stanley Travel Mug fall out at times when the pack is at a bad angle.
Conclusion
No matter my love for Outlier, I can't ignore the functional lapses in the backpack when compared to all the other backpacks I've had the chance to review. But then again, that is not why you pay a premium for an Outlier backpack.
You are paying to enjoy a language that only Outlier speaks, kinda like attending a Kabuki play that you don't understand but strangely enjoy.
Additional Images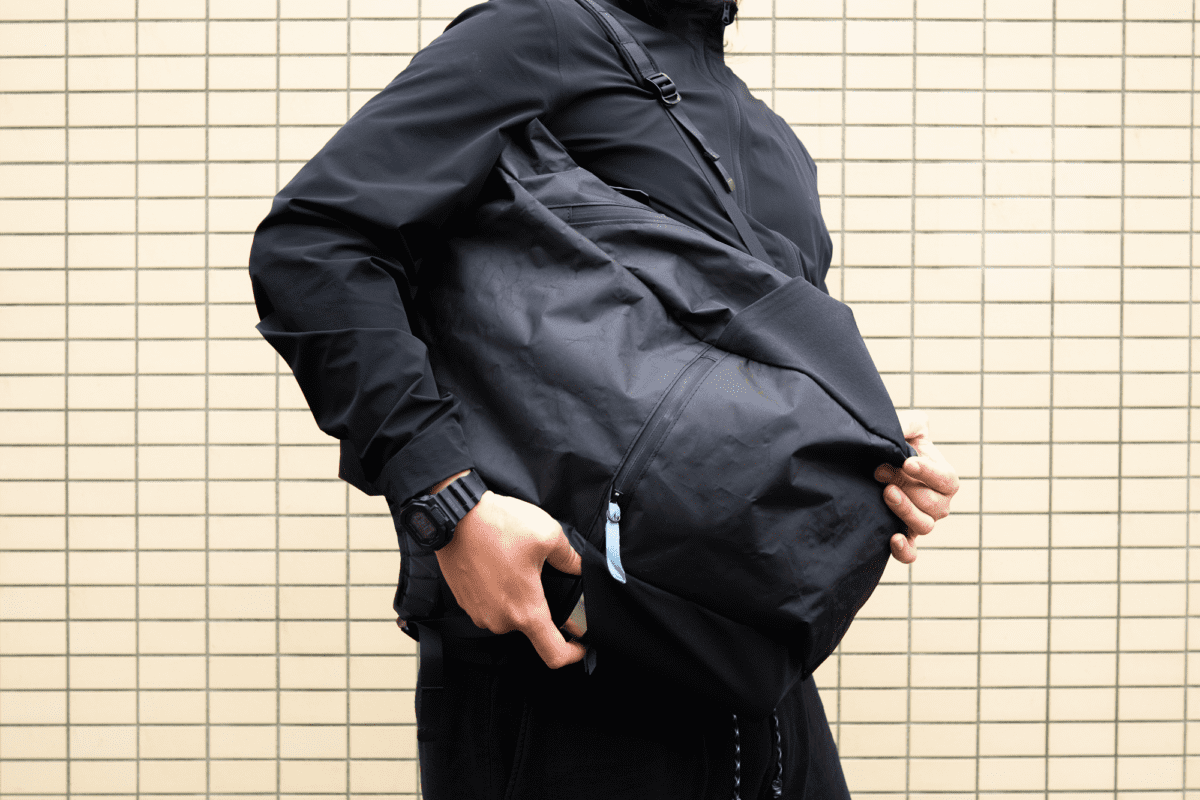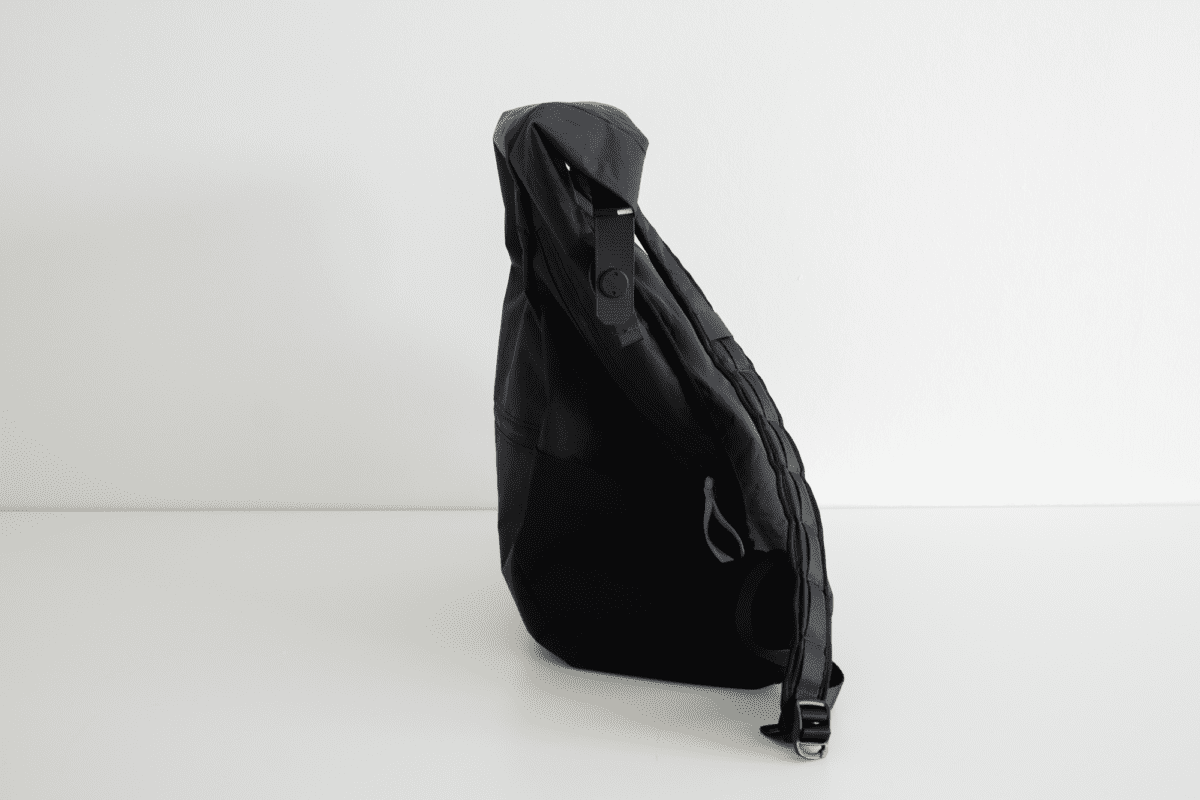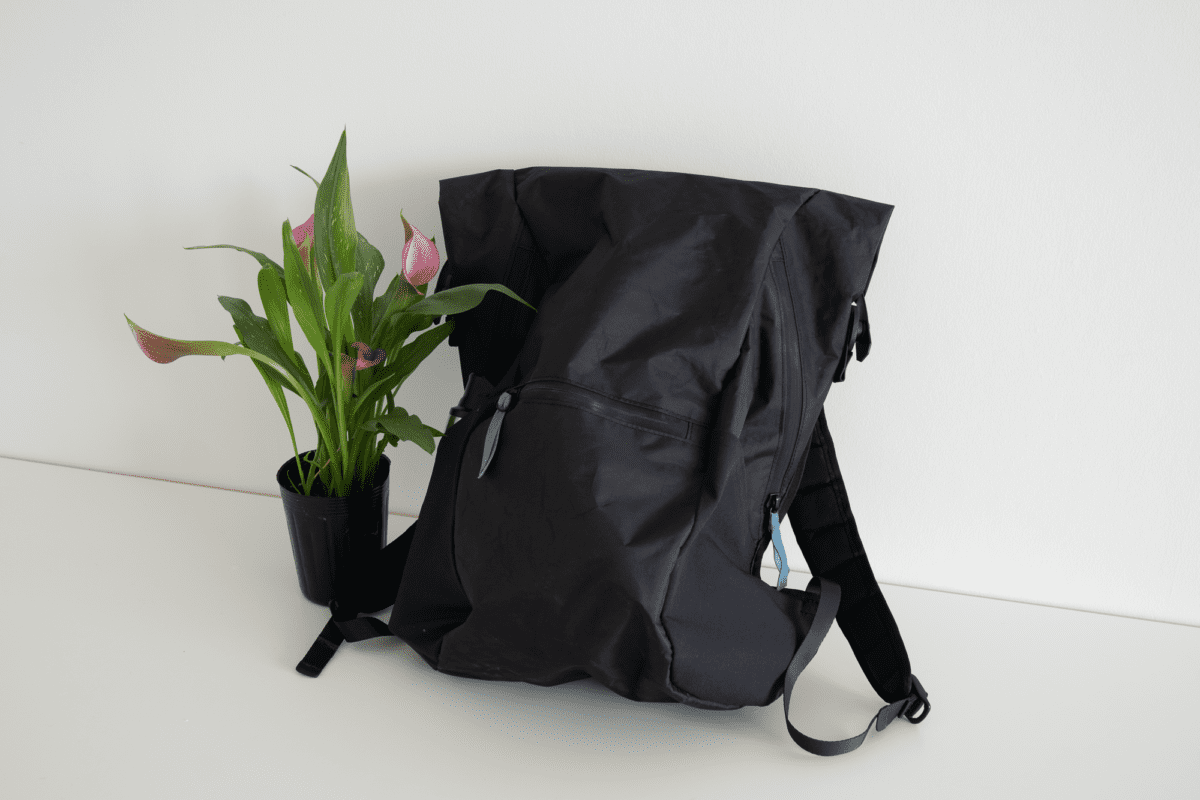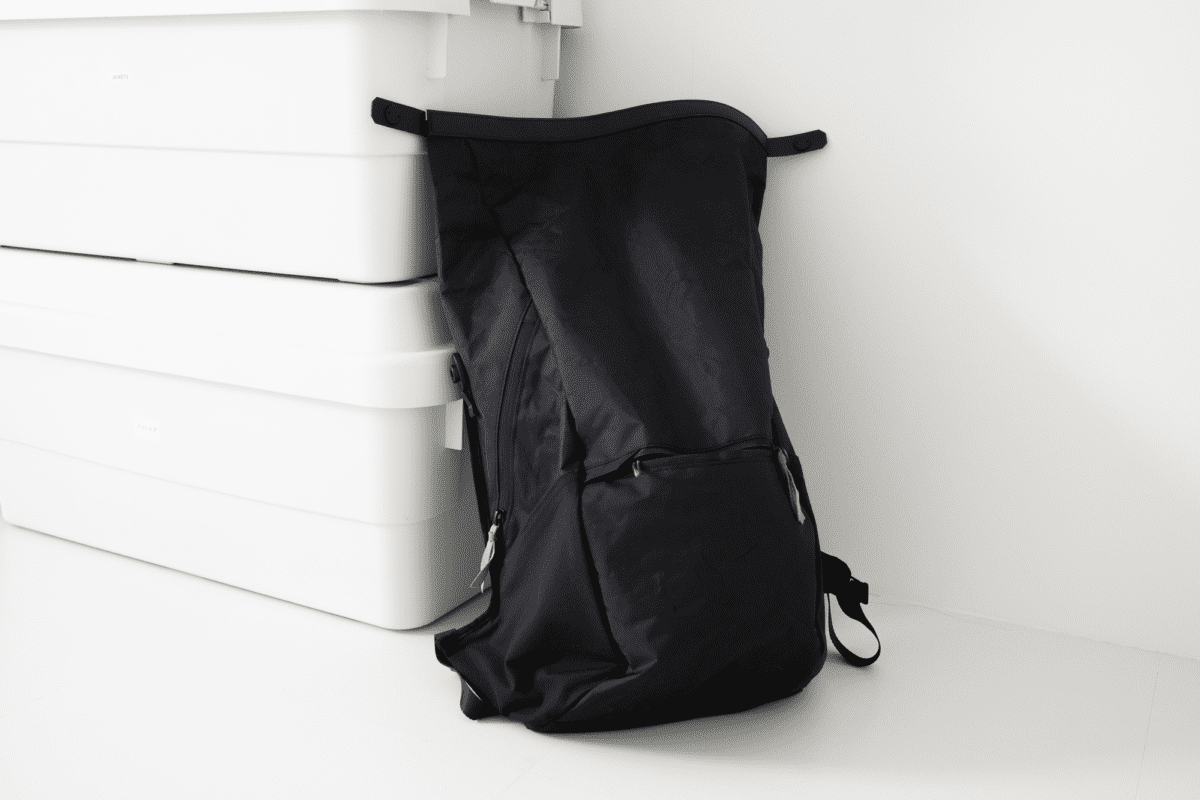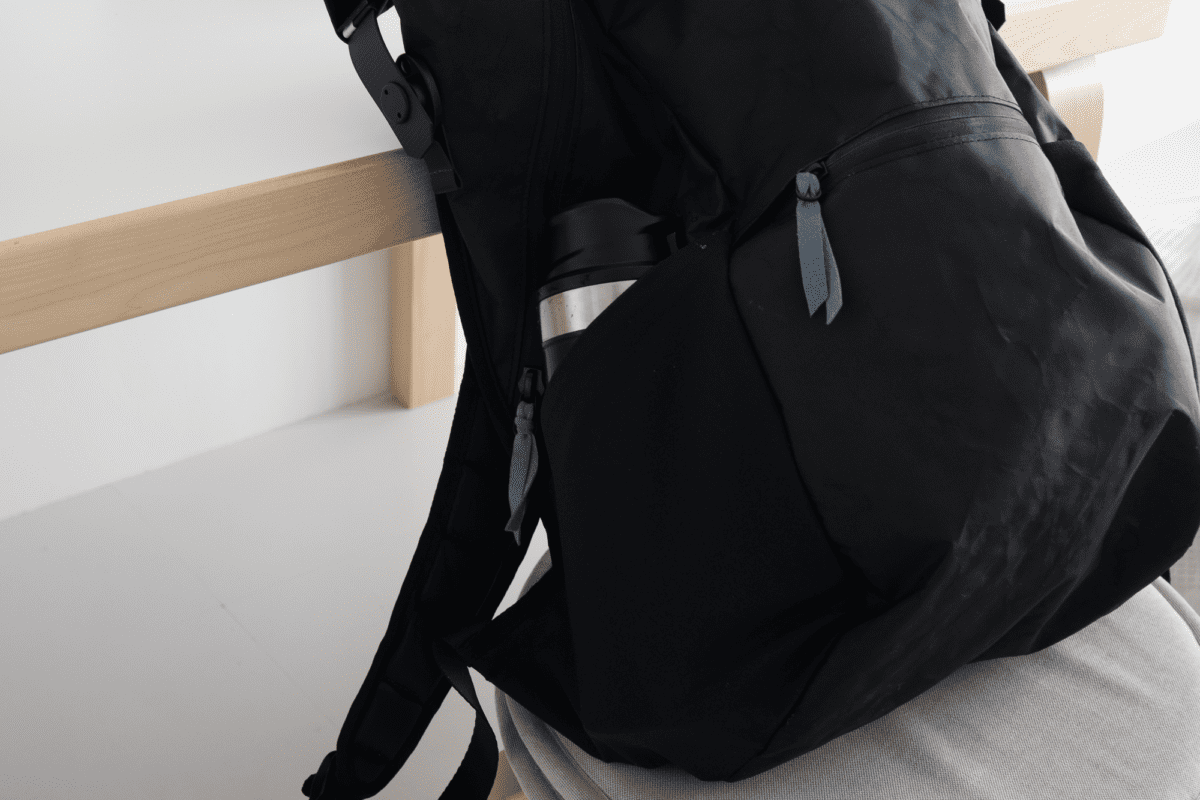 Like this review? See all of my in-depth reviews.
Also, consider supporting me by being a Patreon. Every cent given will go back into improving the content of this website.