This website is made possible by readers. I may earn a small commission when you buy through the links in this article at no extra cost to you. Learn more.
These transit cards. I have like ten of them, one for each city I visit often. These are great when I'm traveling but pretty shitty to have around for the minimalist lifestyle. I've tried purchasing them each time only when I visit a city and tossing them after, but that experience trying to beat the queue and figure out how to buy it again each time at the airport is an equally shitty experience.
China has amazed me with WeChat Pay. I could pay for literally everything with just my mobile phone. I started looking for ways I could take the subway with just my phone and I found out that I could. I was using an iPhone 6 Plus at that time and thankfully, China uses NFC. Apparently, there are two ways you could get a mobile Beijing metro card.
The first way is through a WeChat mini-app. I was using a local SIM card at that time so I couldn't verify my number so I found another way that this could be done without any number verification. I found that you could actually download a stand-alone app to do the same thing.
The app you want to download can be found here or you can search for "北京一卡通".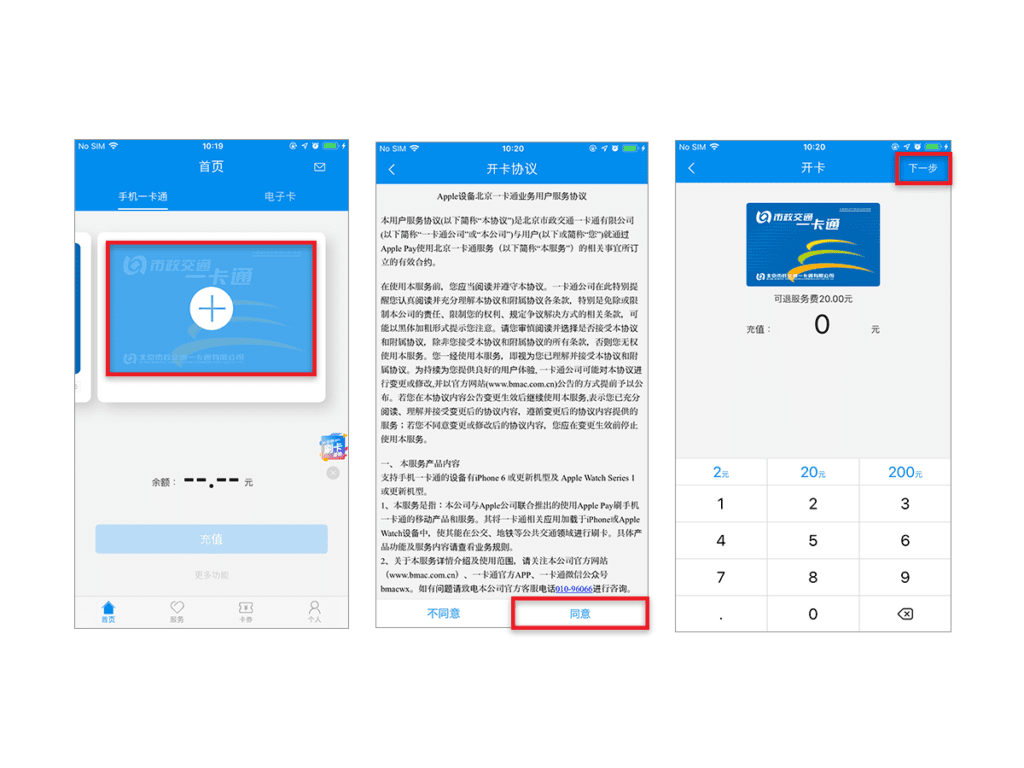 Once you download the app, here's how you get a card. Following the steps shown in the pictures above, from left to right:
Step 1: Tap on the plus button to get a new card issued.
Step 2: Agree to the terms and conditions by tapping on the bottom right button.
Step 3: Enter the value you wanna add at the start, with the minimum being 5 yuan on top of the 20 yuan issue fee for each card. Then, tap the top right button to go to the next screen
I assume that you have WeChat Pay set up before doing this, if you haven't already, check out my guide on how to do so here.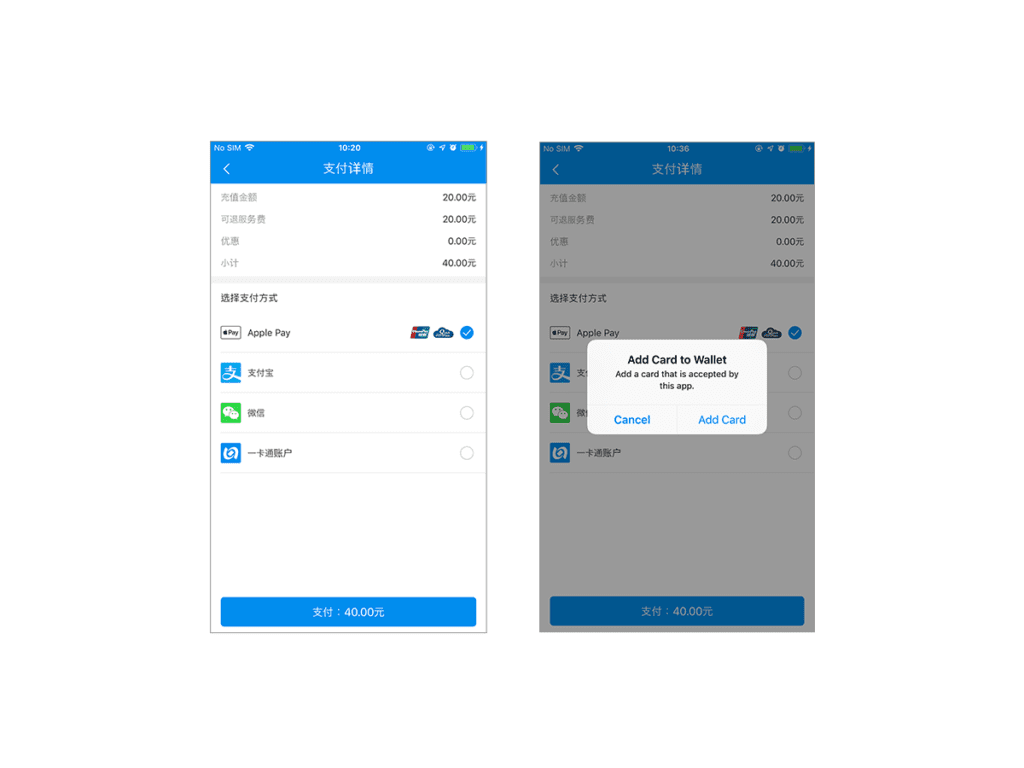 Step 4 (Left screen): You select the payment type and then tap the bottom blue button to pay for it. You can actually use Apple Pay but they only allow credit cards like UnionPay (see right screen), although I vaguely recall being able to pay with my VISA card back when I tried it then. But anyway, I would recommend using WeChat Pay. If you need help on how to pay with WeChat, check out my other guide here. It will take you to your WeChat app and you have to agree to link up the accounts and make the payment.
Want to access Google, Netflix, Facebook or Twitter in China? Check out my recommendation on the best VPN to use in China.
With that setup, you are now ready to use your phone as a metro card. It works on all the subway and bus that I have tried. If you have an old phone like me, you might encounter trouble trying to get the NFC read from time to time, but it is overall pretty handy. I also found that I have to launch the app to use each time, and it won't get read with the screen off like Suica in Japan.
But no one likes ads, so I got rid of them. If my articles helped you, I ask for your support so I can continue to provide unbiased reviews and recommendations. Every cent donated through Patreon will go into improving the quality of this site.
Adding Beijing Transit Card to Your Apple Wallet
Beijing Metro has now been integrated with Apple's Wallet app, but note that while you can add the card to your Apple Wallet, you need a credit card from China to charge it. So, if you are just traveling, you still need to go through the above method.
For those with a valid credit or debit card, read Apple's instructions for more details on how to do so.
I hope this helped and let me know in the comments if you encountered any problems trying to use it.