This website is made possible by readers. I may earn a small commission when you buy through the links in this article at no extra cost to you. Learn more.
When this crazy collaboration dropped the look book, a fanboy like me was salivating non-stop. You know we go crazy at a box logo, no matter how little thought goes into the design. It's a bloody box logo. And then at that moment at 11:01 when you realise that you didn't manage to cop one and you keep refreshing the item page for a hopeful restock that would never happen.
As hope drains away for you, you scour the Facebook groups, reddit and StockX for resale prices. For these people, I've decided to post some photos for you to compare with whatever you get your hands on to determine if you are getting ripped off. Now, there are a few ways you can legit check something from Supreme.
The first thing you should do, is just look through the entire hoodie. You don't need a guide for this. Anything that looks odd, out of place, is a hint for it could be fake. Let's assume your scammer put in effort and sent you a high quality replica, and this is where we have to get all CSI. The following is based on the one I received, so you should factor in manufacturing tolerances if there are slight differences.
The Box Logo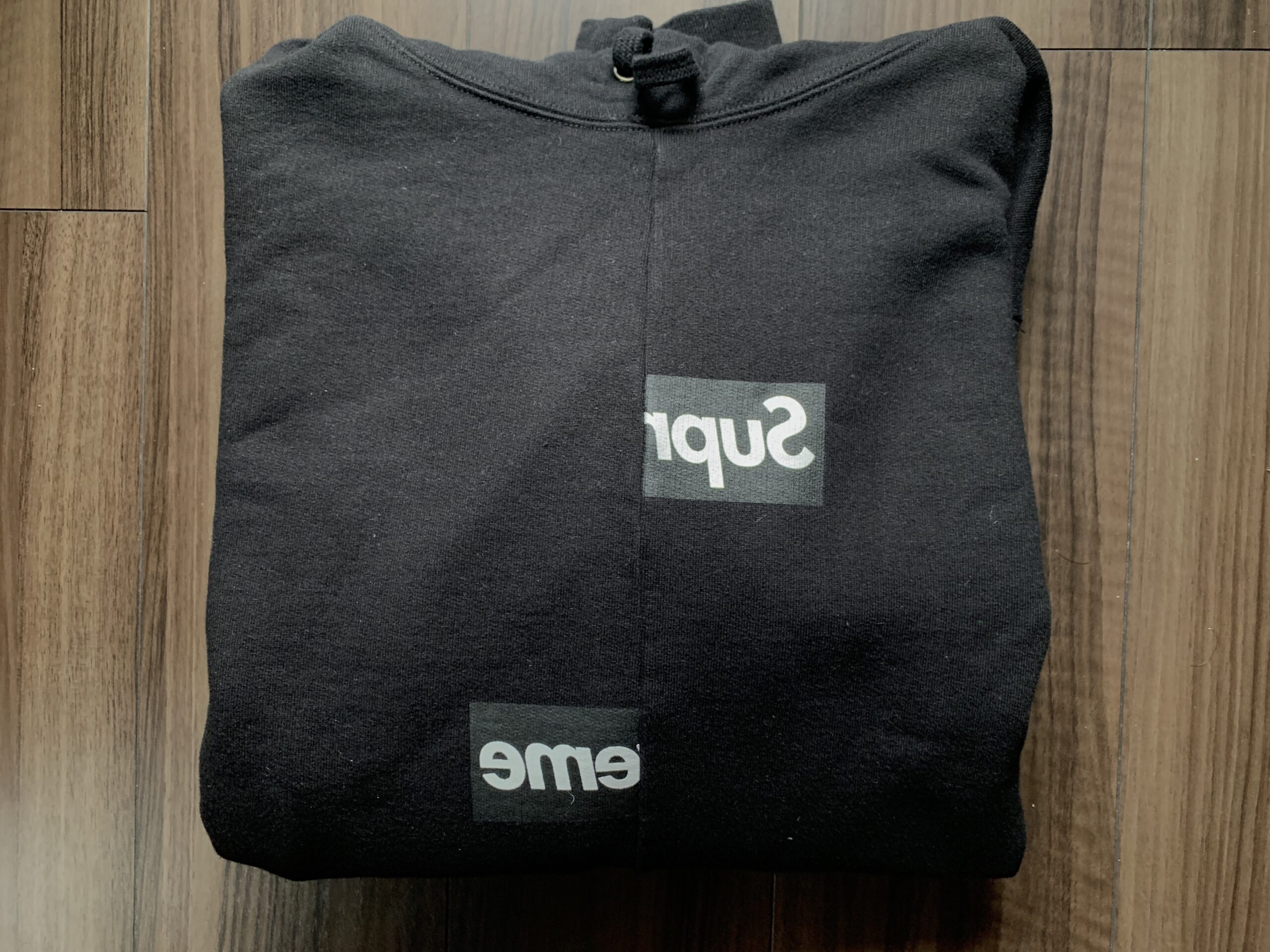 The box logo is probably the best place to look at. For some reason, even high quality replica-makers can't seem to get the iconic mark just right.
Look at the proportions, color, position. Also, compare where exactly the letters get cut off.
The distance between the two halves of the box logo was exactly 7cm on mine.
Look out for the other usual clues in other box logos, like floating E's and print quality. (EDIT: Floating E's only happen on embroidered box logos)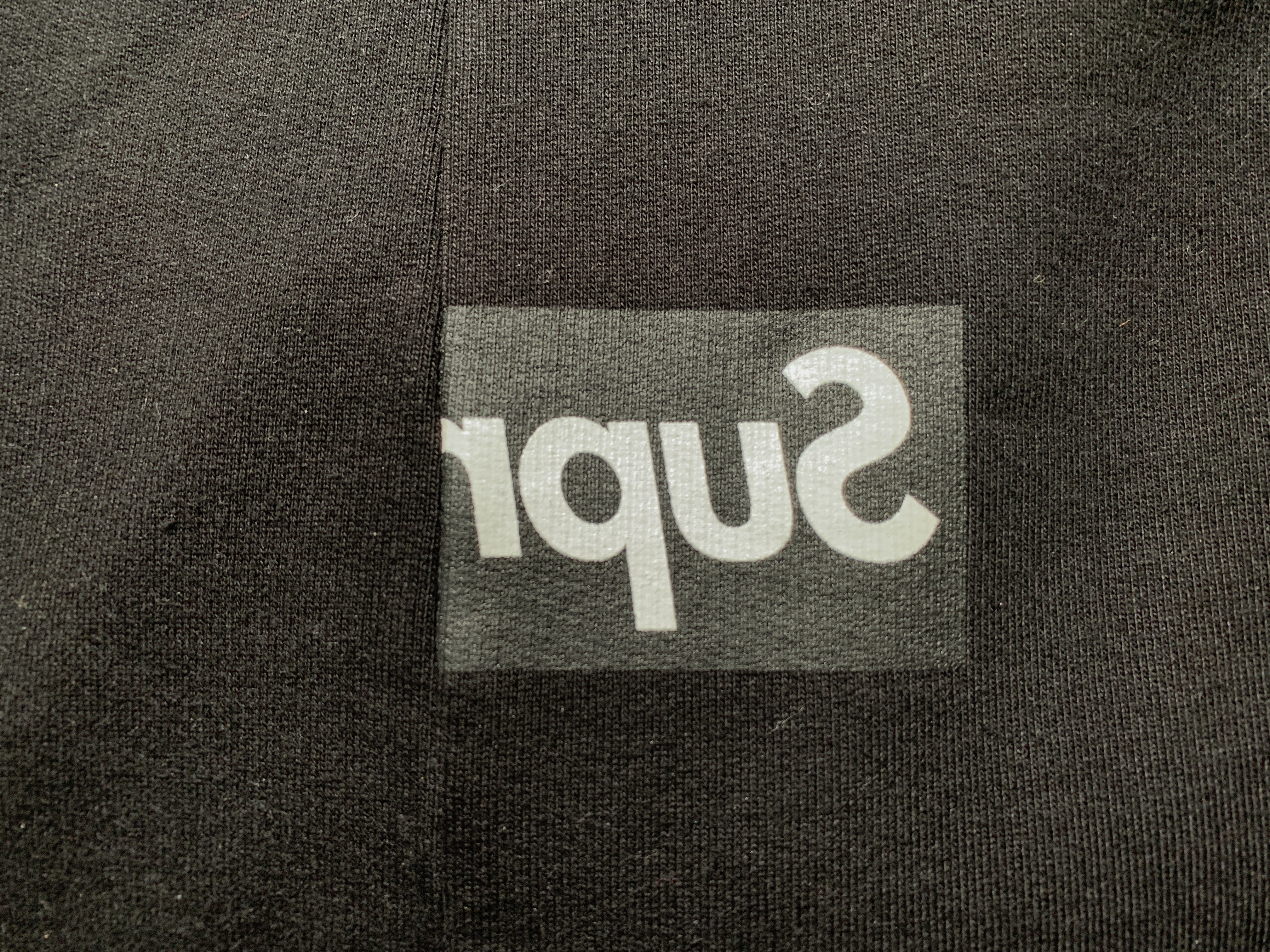 Size Tag
The size tag is exactly same as last year's hoodie. The only difference was that the tag that says "Made in Canada" was no longer available this year.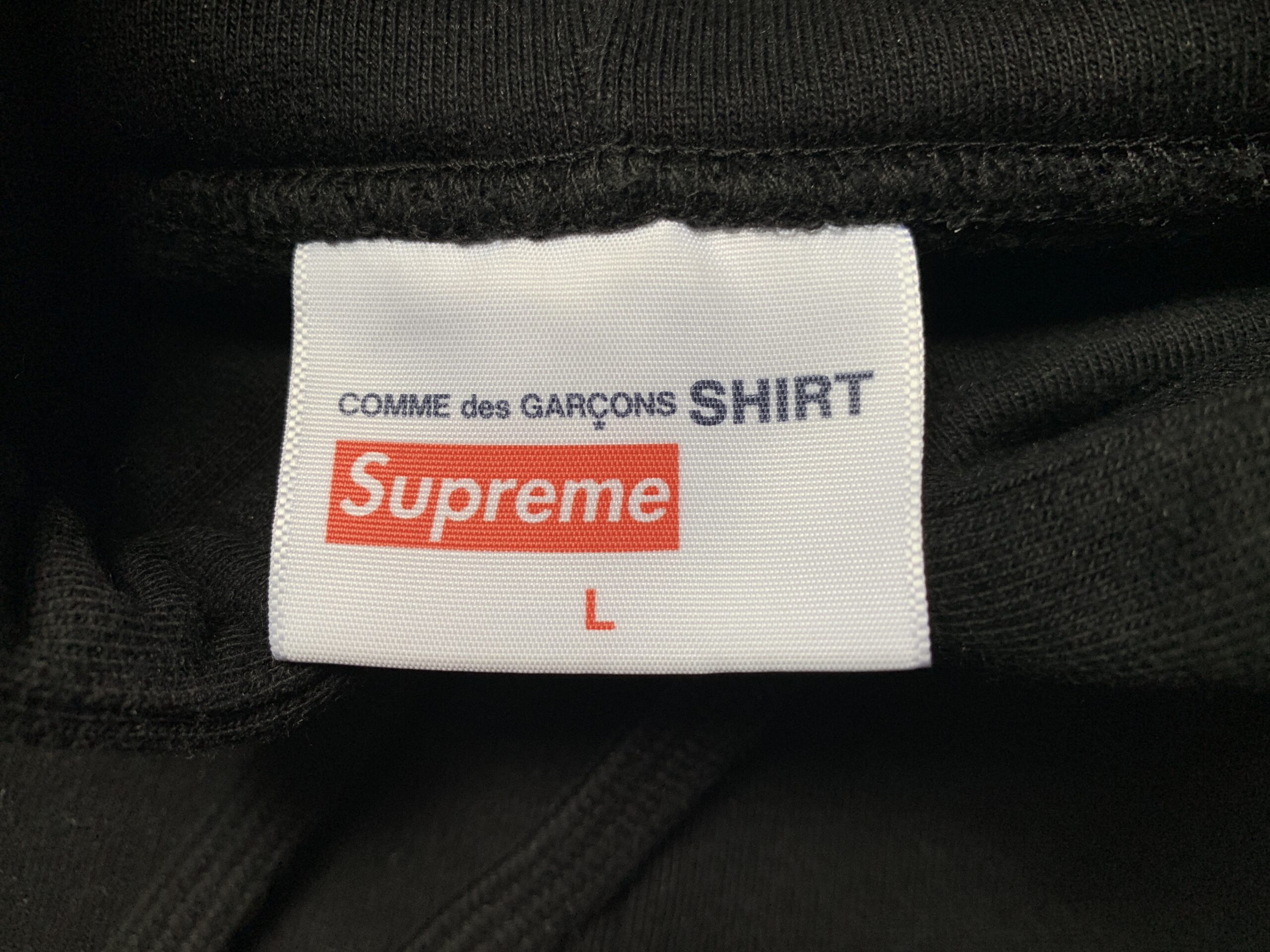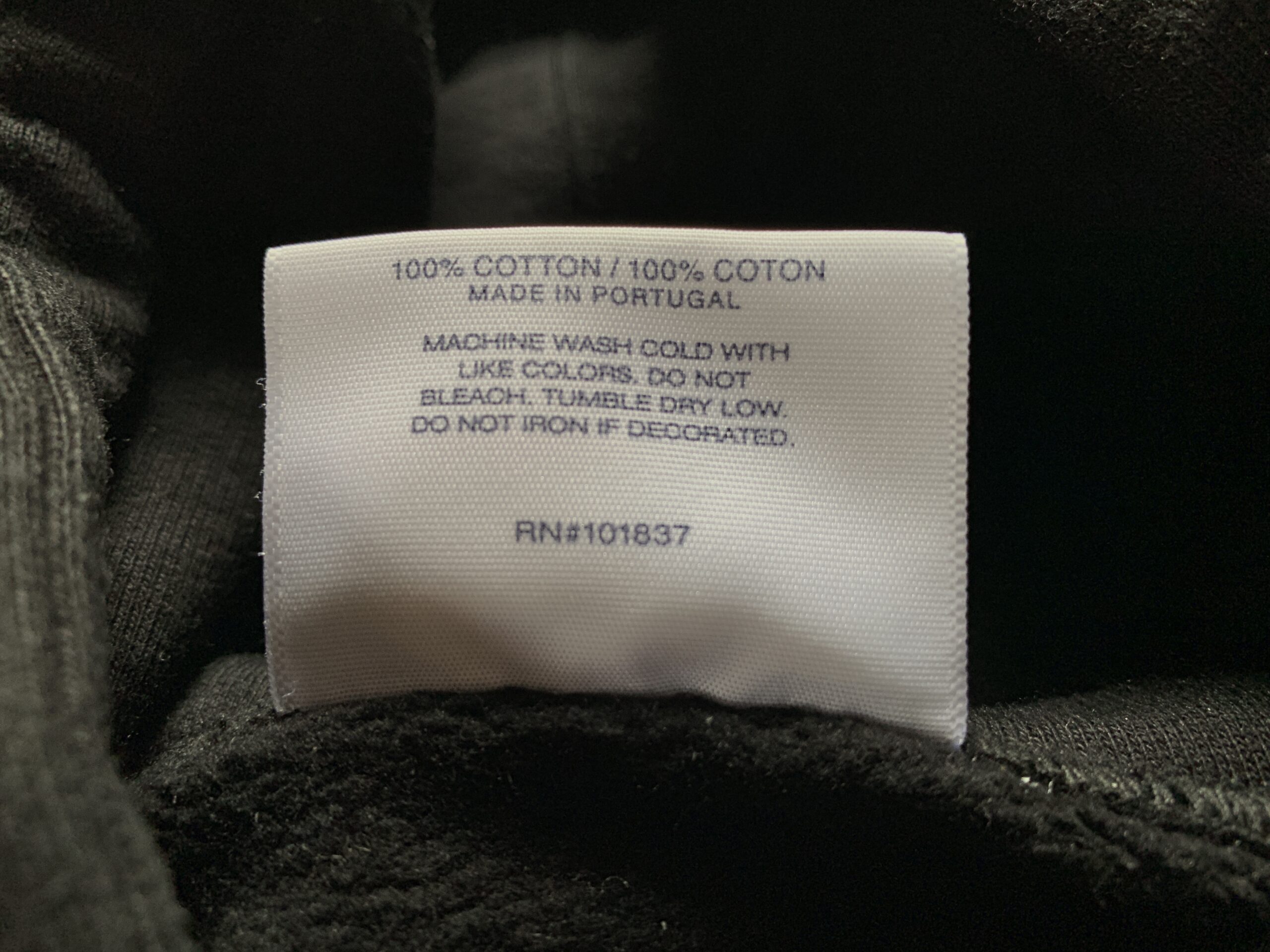 Looking for a way to access Supreme online stores in a different country? Read this guide for my recommendations on the best free VPNs you can use.
Small Tag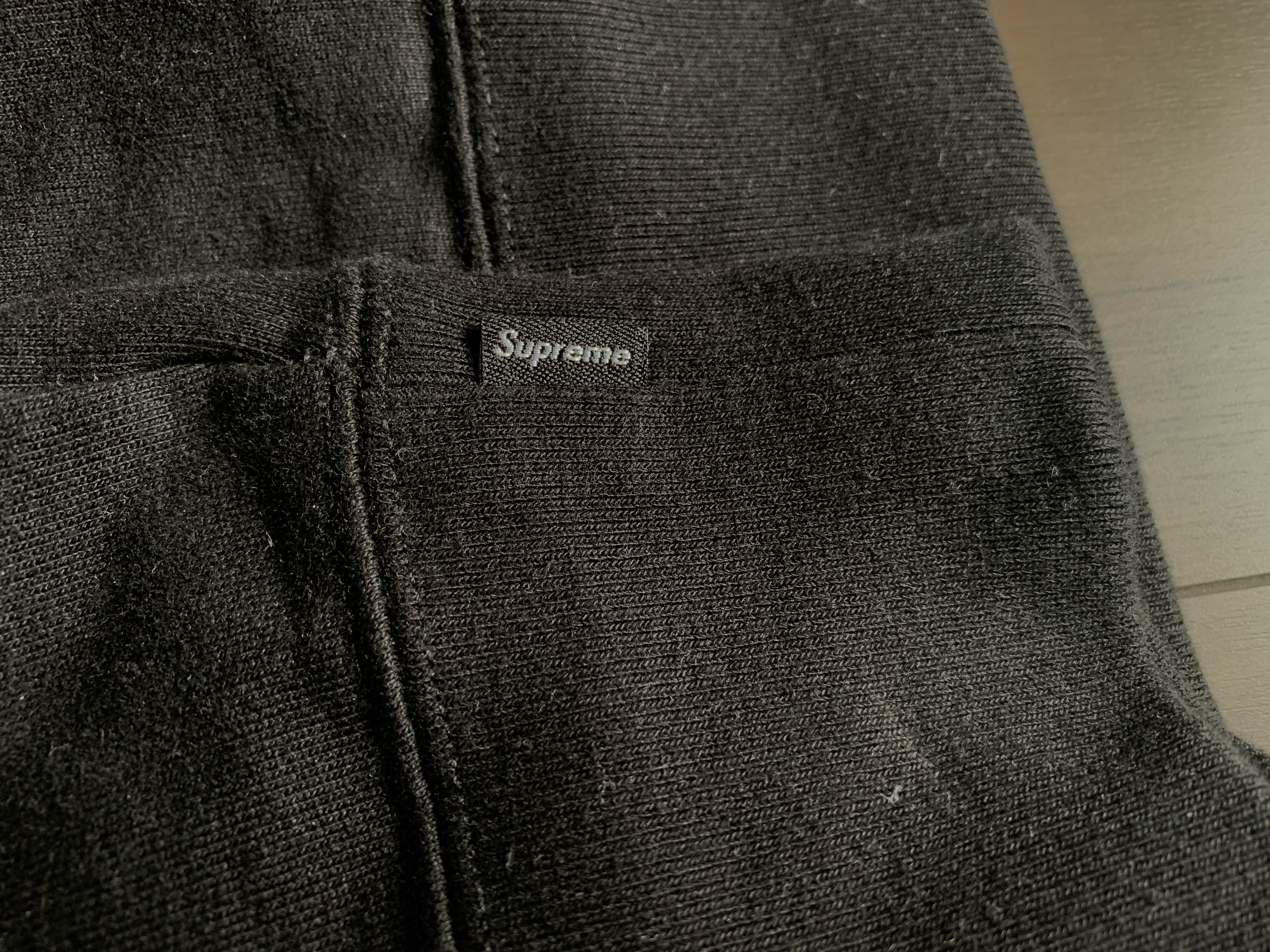 The tag on the bottom left is standard like most other items, but here is a photo anyway.
CDG Shirt Logo on the Back
Last point you can look at is the CDG Shirt logo on the bottom bag of the shirt, also not present in last year's collaboration.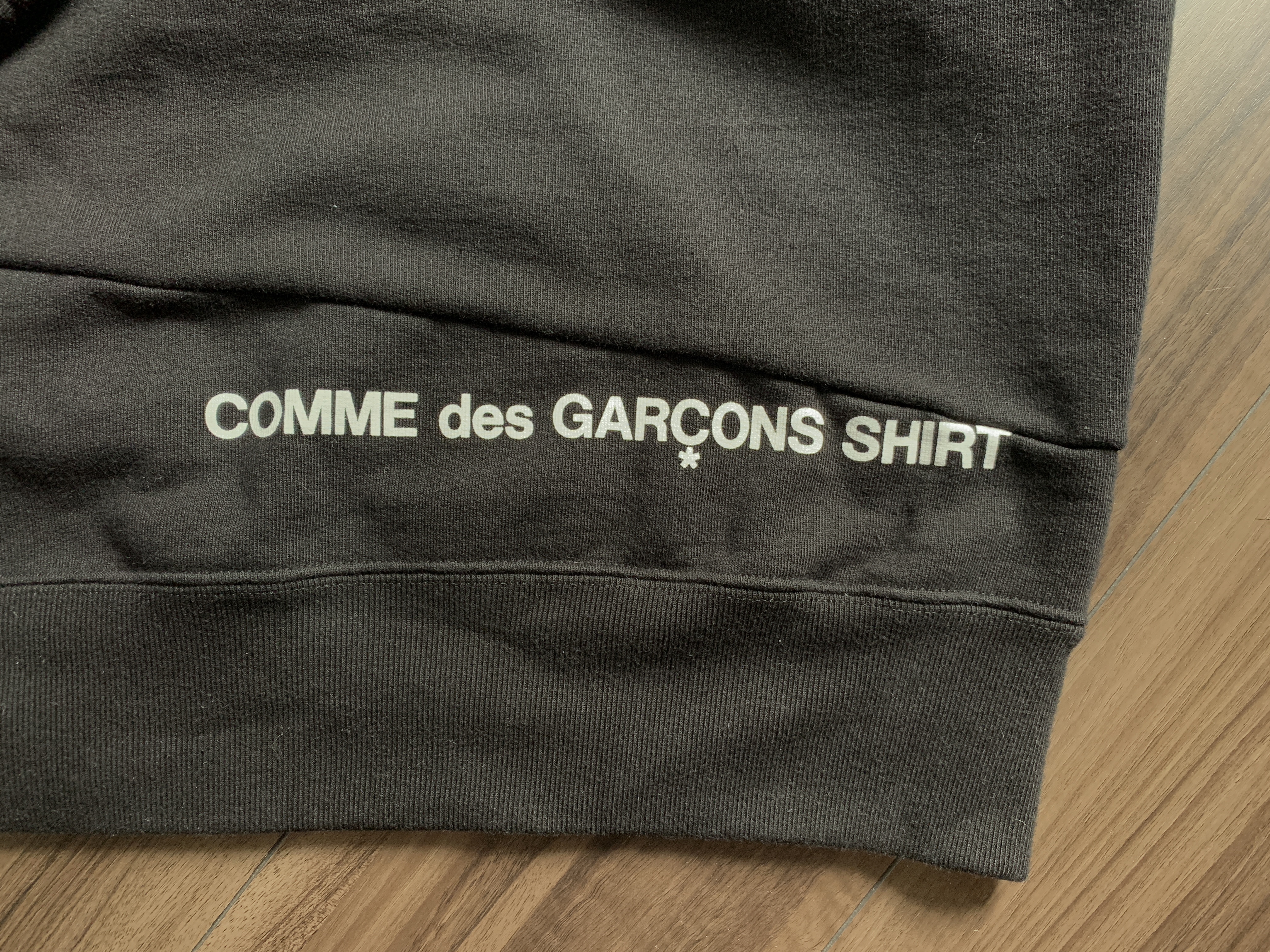 See the video version of this post here and give a subscribe if you want more videos like this:
If you wanna skip the entire trouble of legit checking, check out the sweatshirt on StockX for a guaranteed original one.
But no one likes ads, so I got rid of them. If my articles helped you, I ask for your support so I can continue to provide unbiased reviews and recommendations. Every cent donated through Patreon will go into improving the quality of this site.
Bonus photo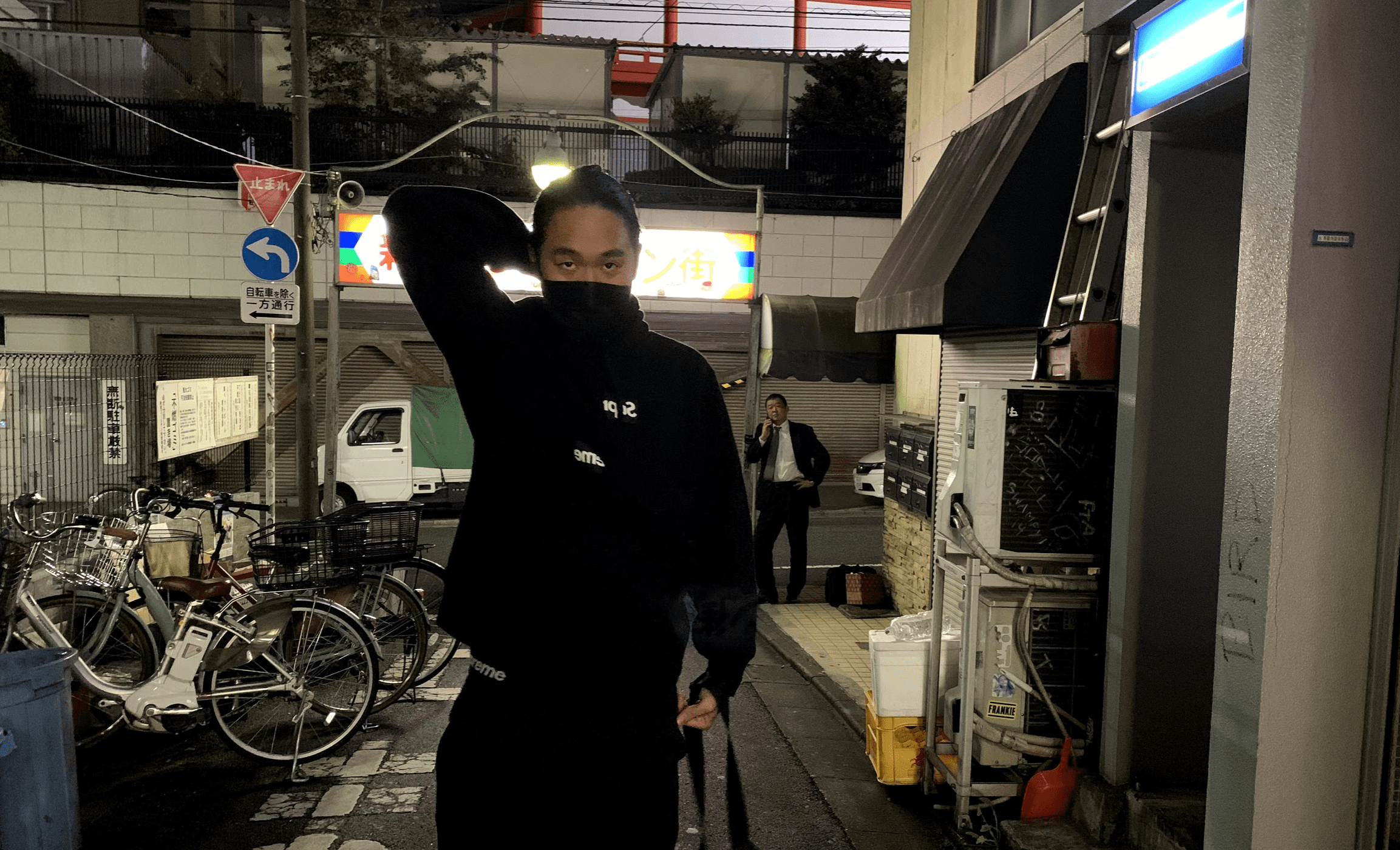 Tagged box logo legit check supreme