This website is made possible by readers. I may earn a small commission when you buy through the links in this article at no extra cost to you. Learn more.
Jajangmyeon (black bean sauce noodle) has been one of my favorite "Korean" food. Although it is technically Chinese food, the popularity of it in Korea makes many think that it is Korean. Seeing it being ordered in the middle of night in many Korean dramas and variety show sparked my interest. I even set out to find Jajangmyeon in Tokyo, like Jajang House in Shinjuku.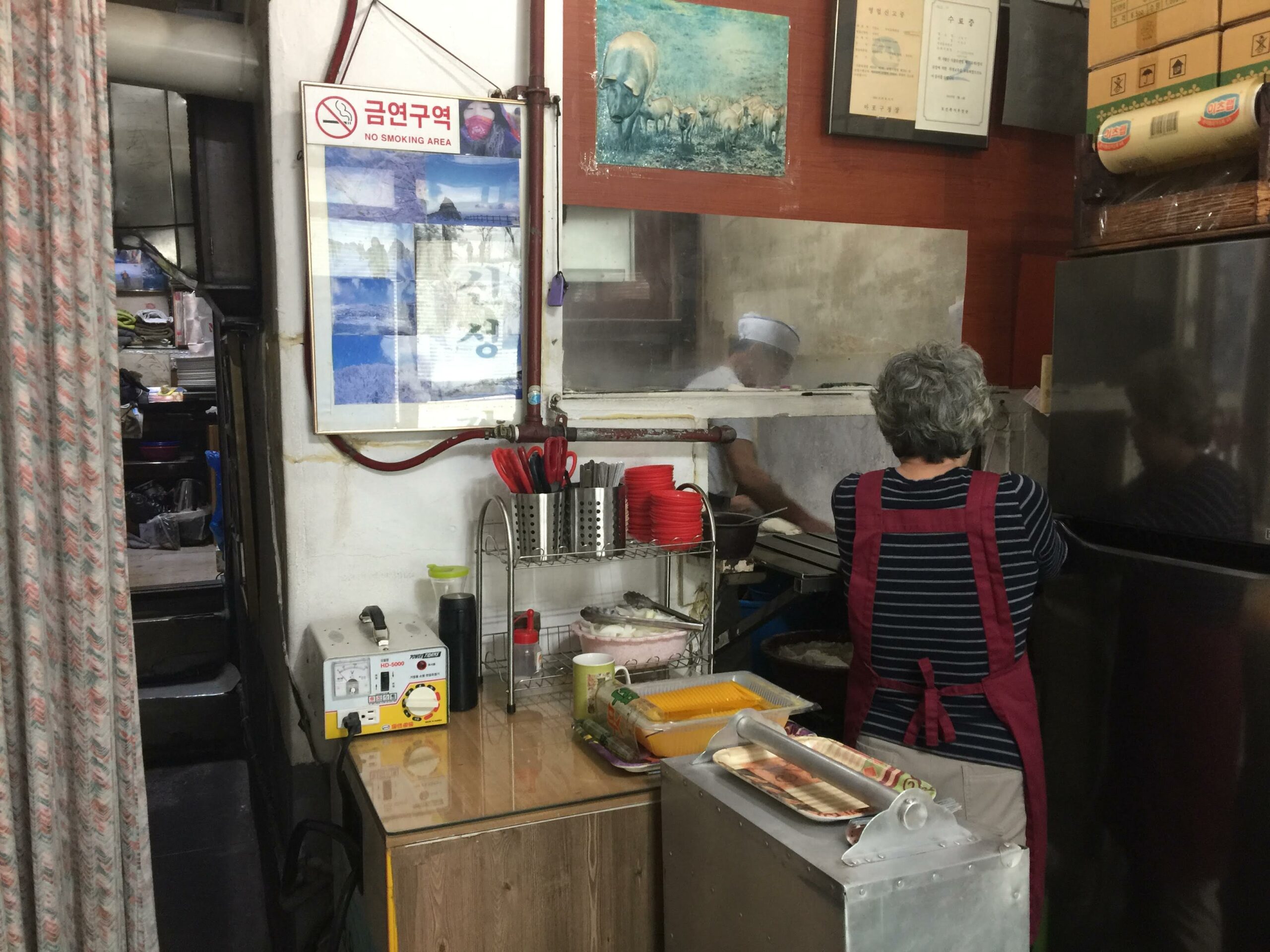 I've read a lot about Sinseonggak (신성각) that I decided to make it my third Jajangmyeon in Seoul. Before that, I tried the one in Din Tai Feng and Wan Chai in Hongdae.
This place is opens at an odd time of 1137. I went at 1145 and while I could be seated immediately, the place was already full. I asked for jajangmyeon and an order of tangsuyok (sweet and sour pork).
While waiting for my order, I appreciated the old, rustic feel of the shop that begun in 1981. I've read many articles saying that while the service is not bad, the owners are strict and can be seen as unkind. Signs on the wall says no smoking, no bringing your own alcohol, no payment by card, water is self service. Noodles are hand made in house and you can see the chef, husband of the husband-wife team, stretching the noodles while you wait.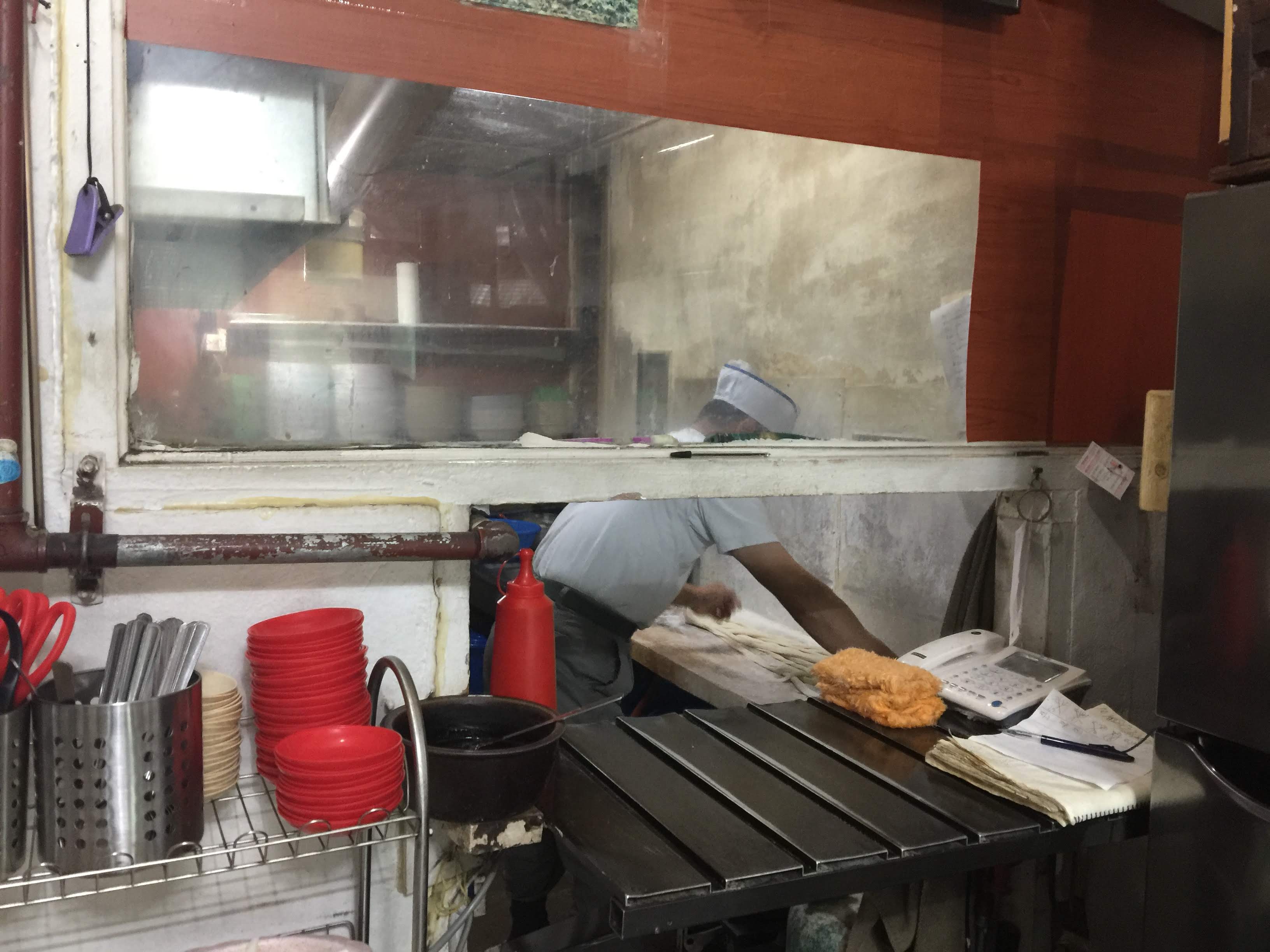 True to the articles I've read, the wait time for the noodles were relatively long, about 10-15 minutes. I kept myself busy taking photos for this post. There were two clocks side by side, I guess the owner was particular about time, hence the odd opening time. There was also a display case full of random items from an era gone by.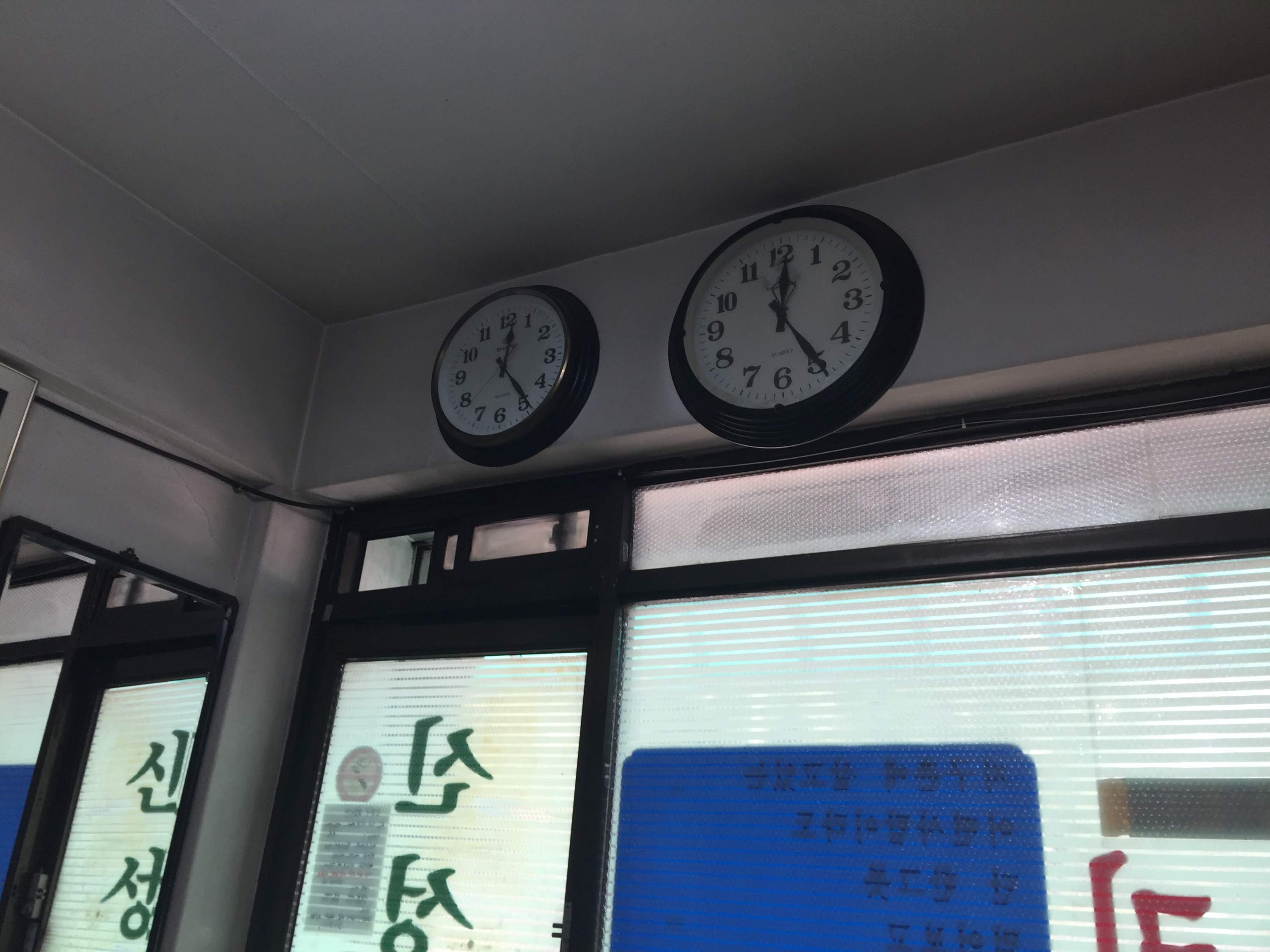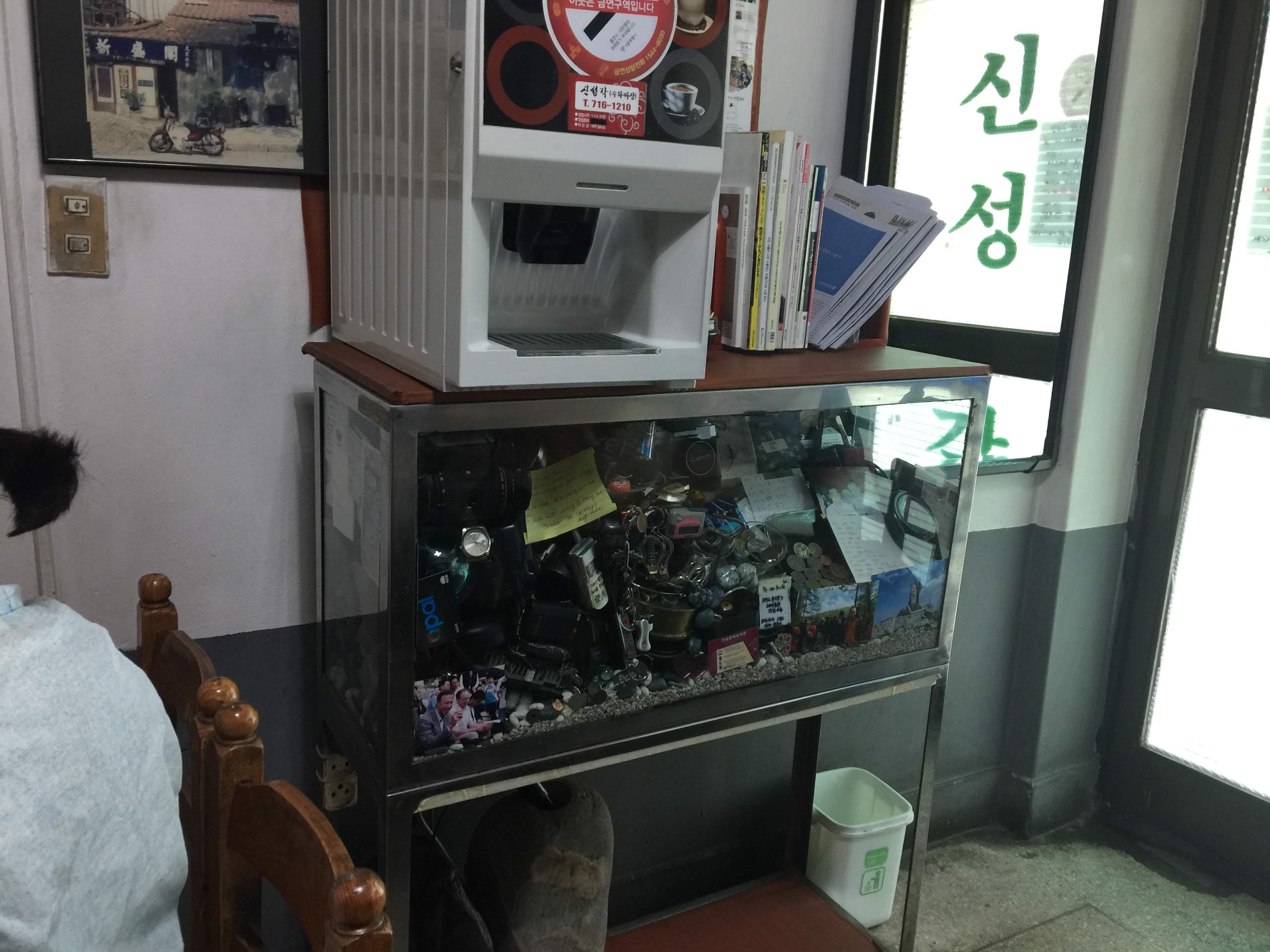 The tangsuyok (15,000 won) came first. I have a bad habit of over-ordering when I travel, like when I ordered an entire peking duck and then some more when I was in Beijing. So, I would not recommend ordering it if you are just one person.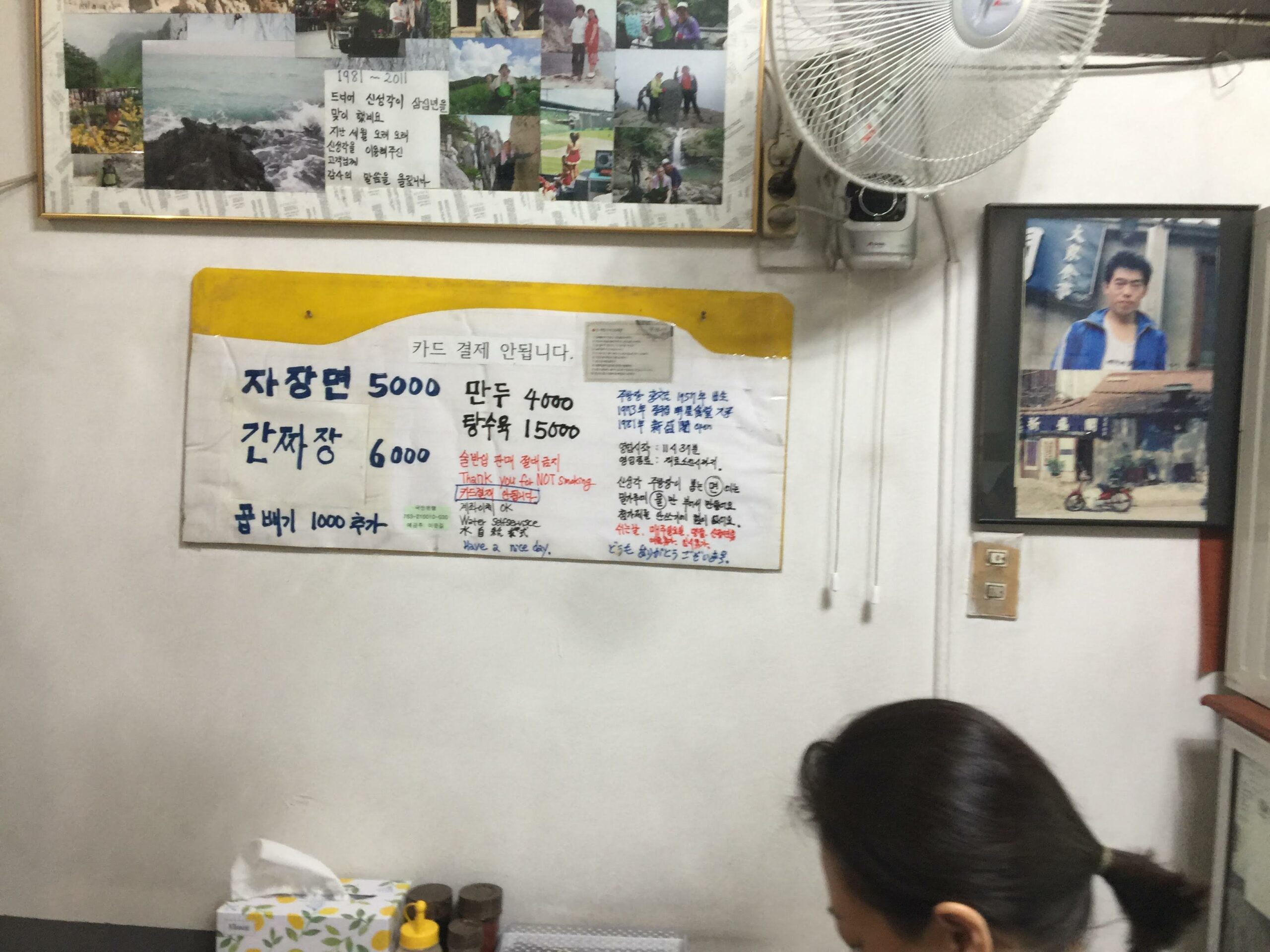 If you could speak Korean, I would also recommend asking for the sauce to be separated with the pork when served. Having it together makes it hard to control the amount of sauce you like, makes the pork a little too hot to eat at first and makes the pork soggy if you spend too much time eating it. There was a generous amount of spring onions and carrots on the pork, which I could no longer stuff into my stomach.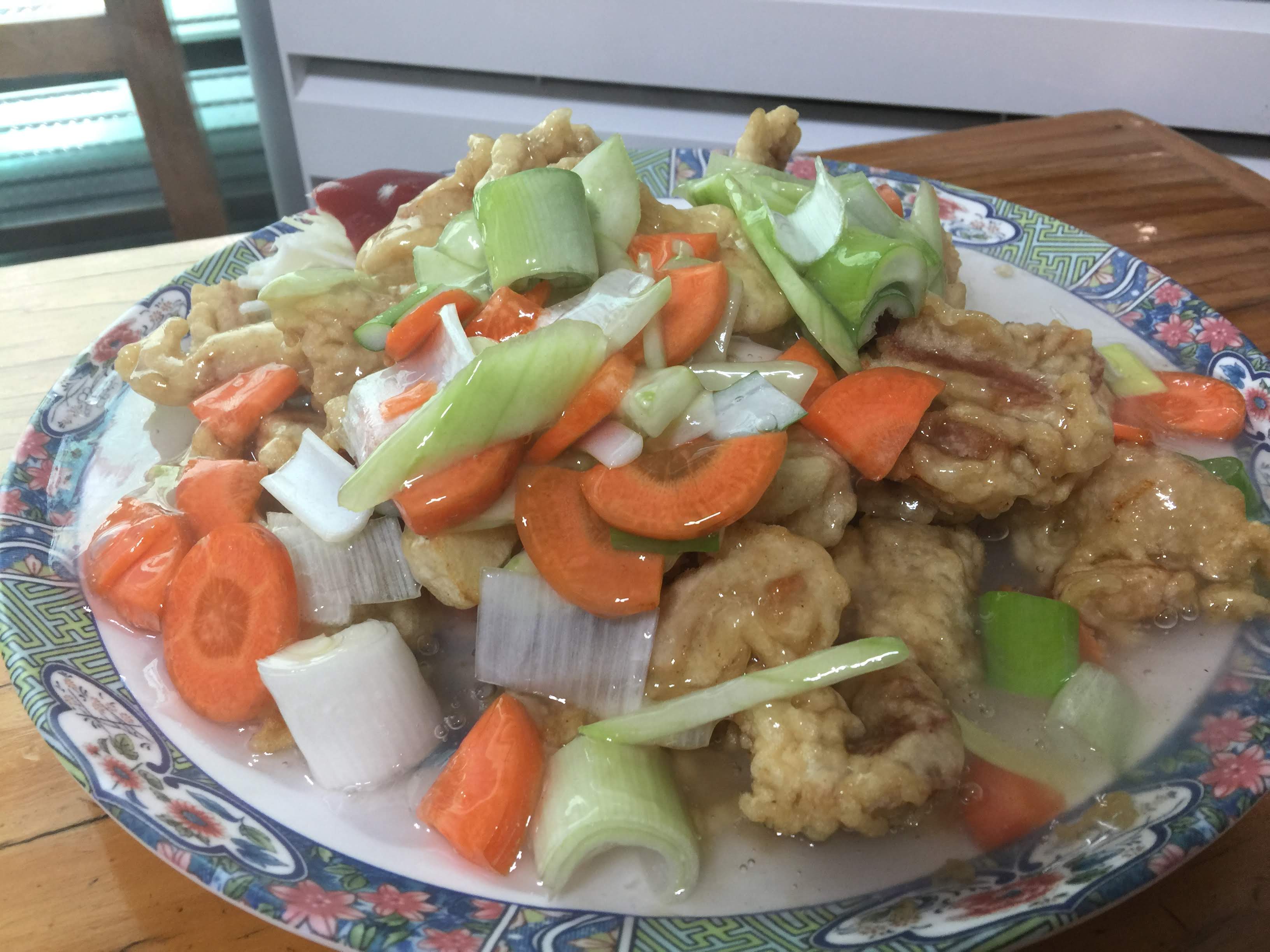 It tasted good but had a little too much sauce for my liking. If the sauce was served separately, it would have been perfect. The meat was tender and the deep-fried batter went well with the sauce.
The jajangmyeon (5,000 won) came soon after. Mixing the sauce with the noodles is one of the more fun thing to do while eating this, but it is also pretty hard to get the ingredients in the sauce evenly into the noodles. The noodles were less chewy and elastic than most I've tried. You can hardly feel any "bounce" when biting into it, and it breaks off easily. The sauce tasted lighter than other jajangmyeon, coupled with the noodles, made the entire meal very light. While the serving look plenty, the lightness of it lets you finish it up without the heavy feeling. That is, if you didn't over order with the tangsuyok like I did.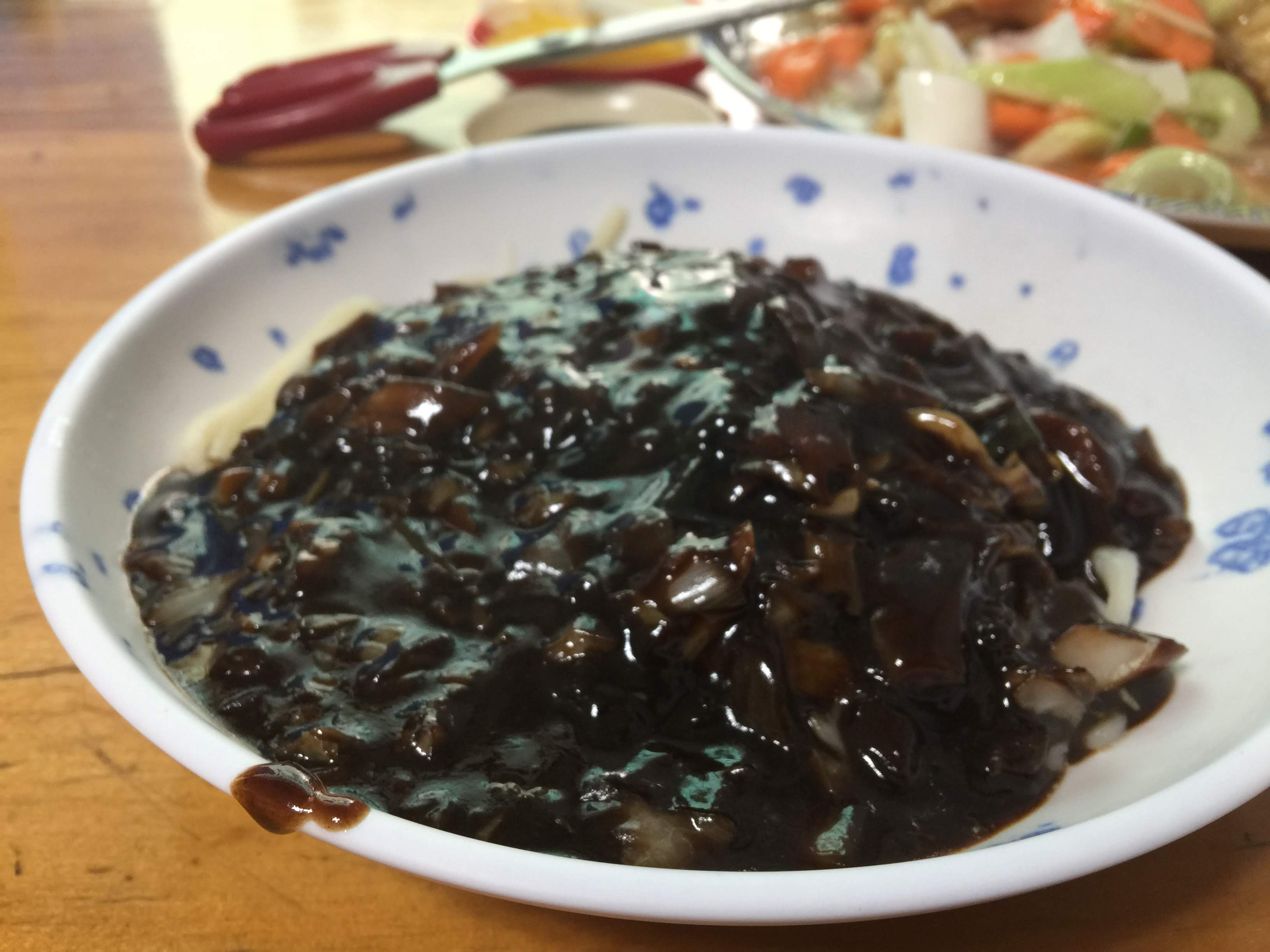 This place is definitely special. I personally prefer a stronger tasting jajangmyeon but I could see why this place has been around for such a long time even the place could only seat a maximum of about 8 people.
But no one likes ads, so I got rid of them. If my articles helped you, I ask for your support so I can continue to provide unbiased reviews and recommendations. Every cent donated through Patreon will go into improving the quality of this site.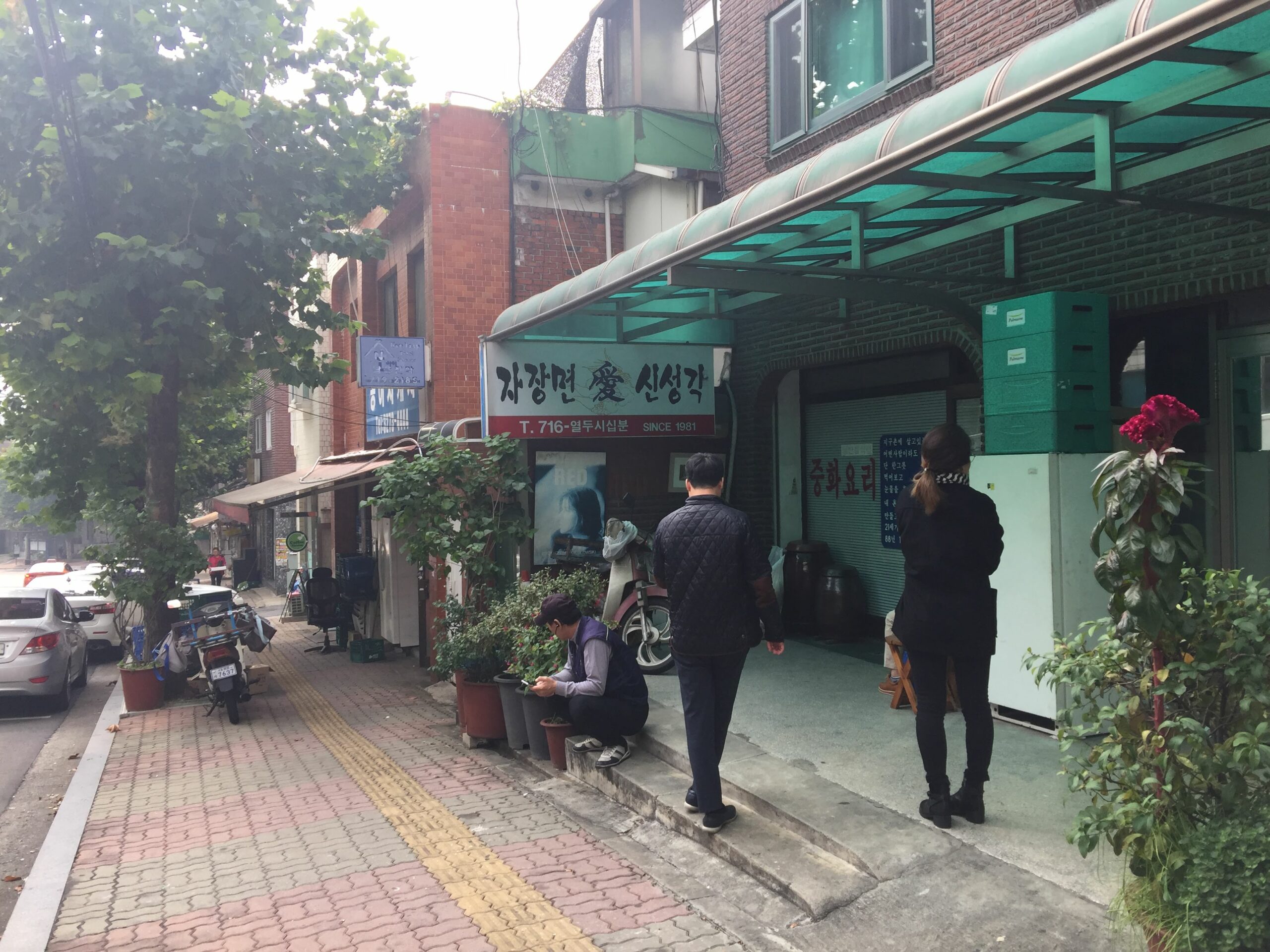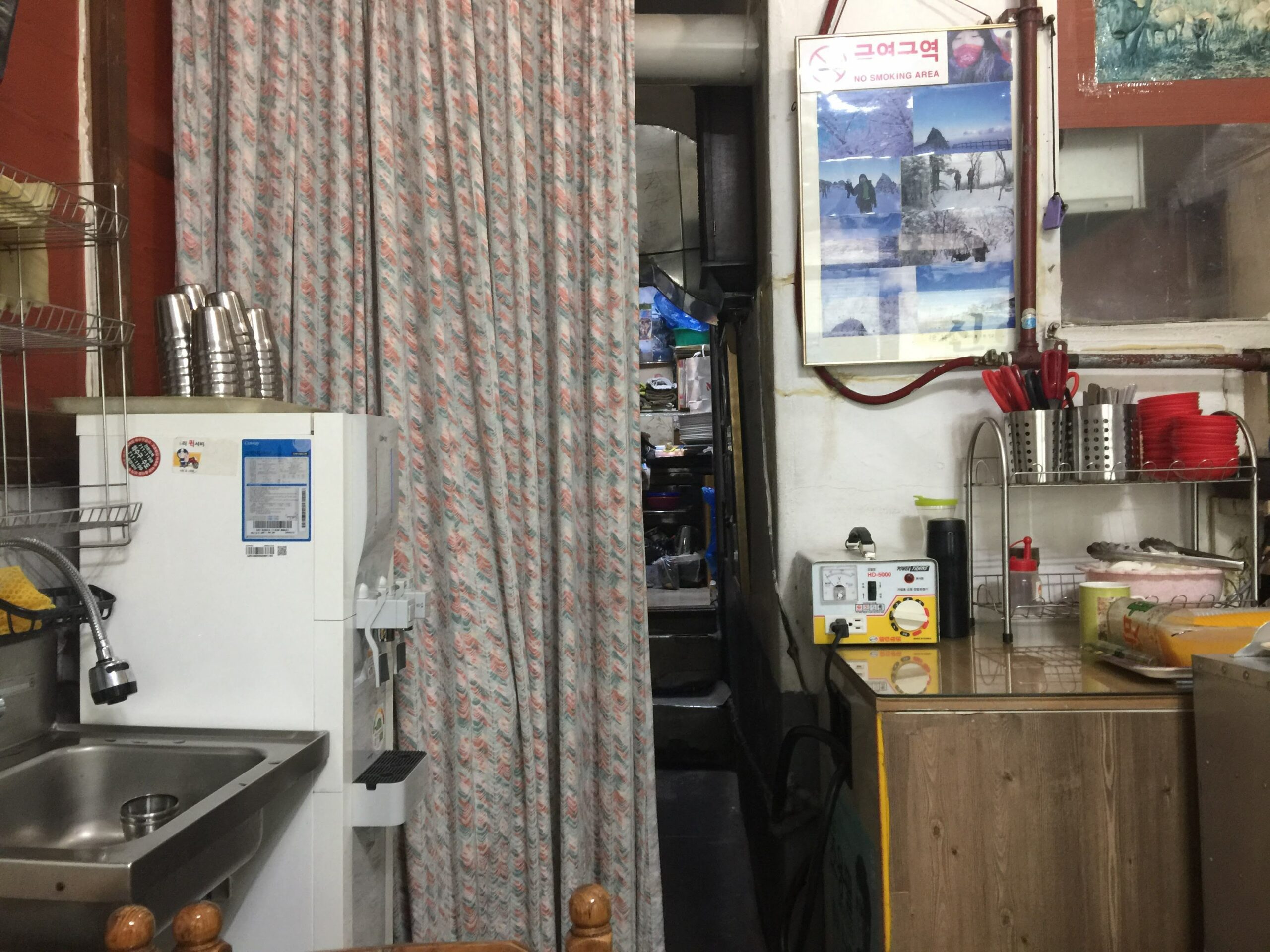 Tagged jajangmyeon kr seoul