This website is made possible by readers. I may earn a small commission when you buy through the links in this article at no extra cost to you. Learn more.
I've always wanted to eat a university meal. While a lot of meals in the cafeteria inside the university probably won't taste good. The shops surrounding universities often flourish for providing cheap but delicious meals to the hungry students.
Looking for a VPN to watch your local Netflix while traveling, I wrote a post on how to do it and which is the best VPN to do it with. Read more
Gungjung Bossam (궁중 보쌈) is one such shop that has flourished beyond any other in the vicinity of Inha University. Come any weekday after 12 and I guarantee a queue of students from the university, made obvious by their varsity jackets. Gungjung Bossam serves only one thing, bossam. Bossam is a pork dish, consisting of belly meat boiled in spices and thinly sliced.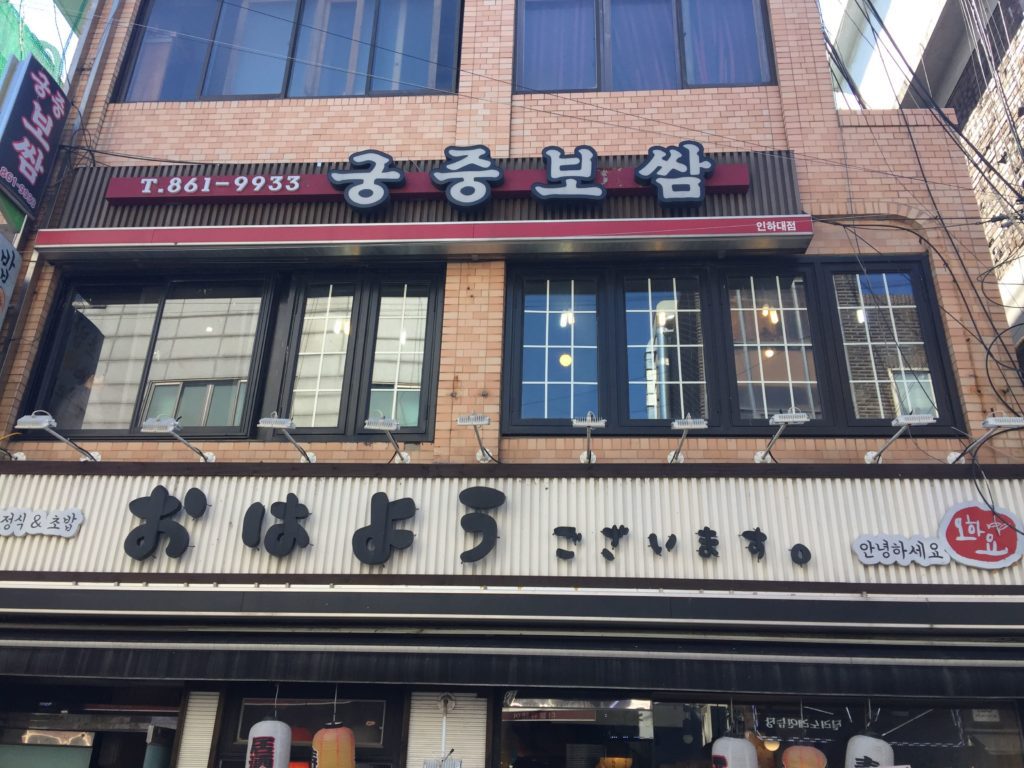 I came at 1130 to beat the lunch hour crowd and you would be seated and served immediately. There is only one dish here, the bossam, which is great because I won't have to be all awkward with my lack of Korean. It's also good to note that this place opens from 11am to 10pm, and is closed 3pm to 5pm to for a break.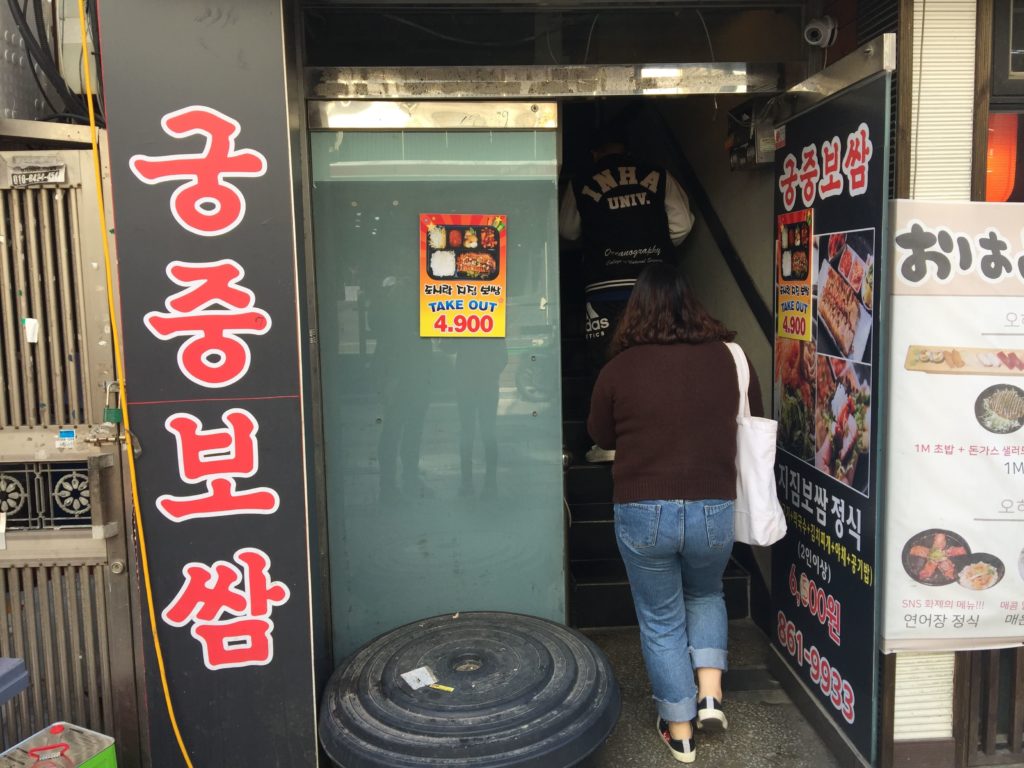 Apart from the bossam, naengmyeon (cold noodles) topped with ice, sundubu jigae (spicy tofu stew), the usual pickles like kimchi and a bowl of rice. The pork was the star of the meal, in particular the sauce coating it, where other bossam would be just boiled in spices. The sauce gives it the salt it needs to be perfect wrapped with vegetables or with rice.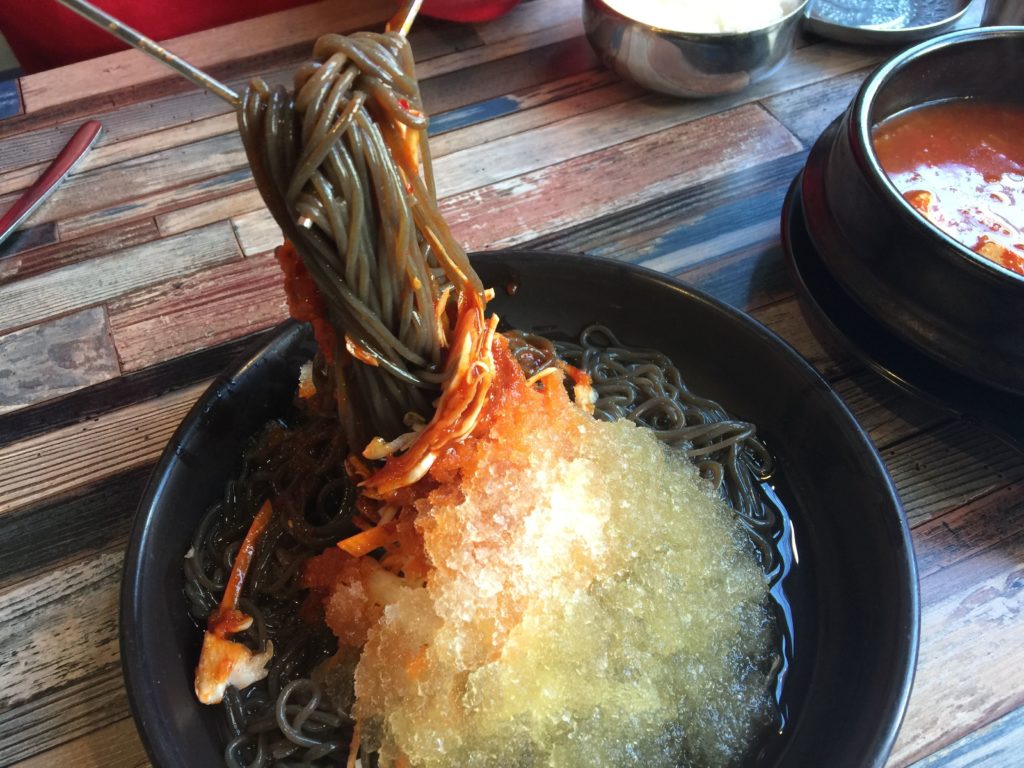 The portion was extremely generous and it was one of the best meals I've had so far. Of course, eating in a university town, one can expect the cost to be low. But, I did not expect it to be as low as 6,500 won per person! It actually used to be 6,000 won but I guess they, too, knew that it was too cheap.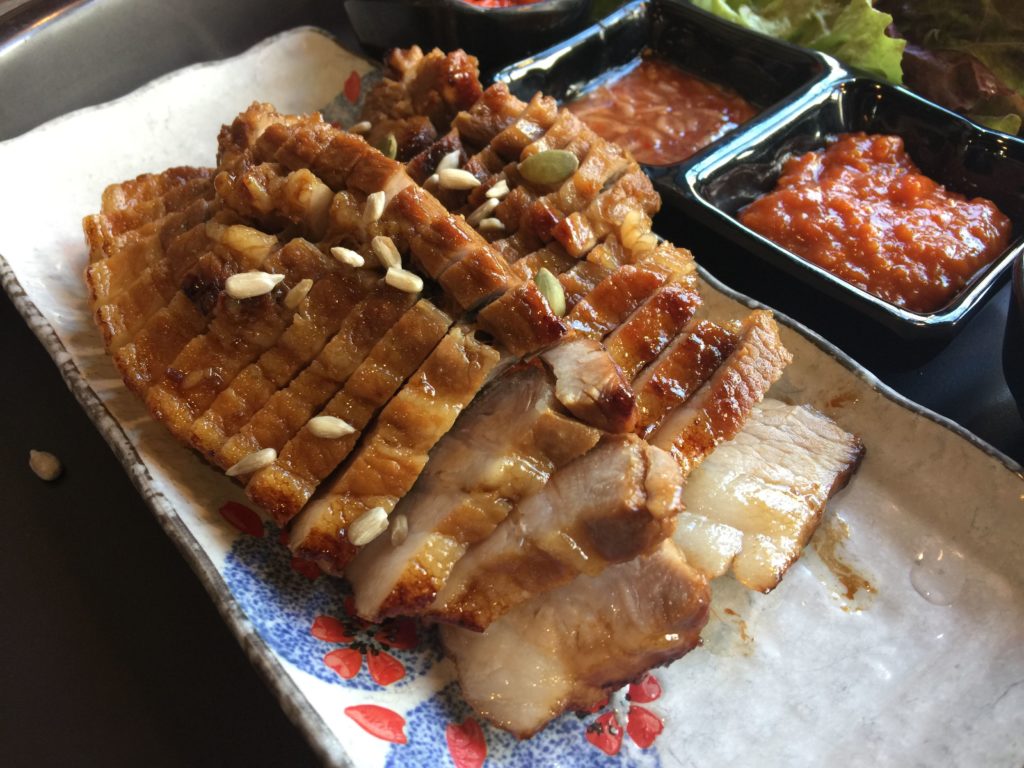 But no one likes ads, so I got rid of them. If my articles helped you, I ask for your support so I can continue to provide unbiased reviews and recommendations. Every cent donated through Patreon will go into improving the quality of this site.
I haven't found Seoul to be a particular cheap place to eat, but the cost performance for this one is a real pleasant surprise. It's no wonder this shop is the favorite for the students of the nearby Inha University.