This website is made possible by readers. I may earn a small commission when you buy through the links in this article at no extra cost to you. Learn more.
One thing I always do during my trip-planning is to search for local food and the best place I can have that local cuisine. Imabari is famous for its Yakibuta Tamago Don (BBQ Pork and Fried Egg on Rice), and since it has all my favorite ingredients in a dish, I decided I had to go down to try it. The restaurant I picked was Hakurakuten, which became even more popular after being featured on the Himitsu Kenmin Show (秘密のケンミンSHOW), a program which shows you all the secret restaurants only locals know about.
I drove from Takamatsu in a rented car and arrived at about 1020, 40 minutes before opening time. I parked the car in the empty lot and asked if I could leave the car till they open. They said sure. I headed to the nearby Nakamura Coffee, and returned at about 1105. To my surprise, the carpark was full and there was a queue of about 3 groups in front of me with the inside of the restaurant was fully seated. Talk about popularity. It made me think that I should have come back a little before the opening time. Luckily, it was a huge restaurant and the dish everyone orders is not something you spend a lot of time on. I was soon ushered to a shared table opposite a couple.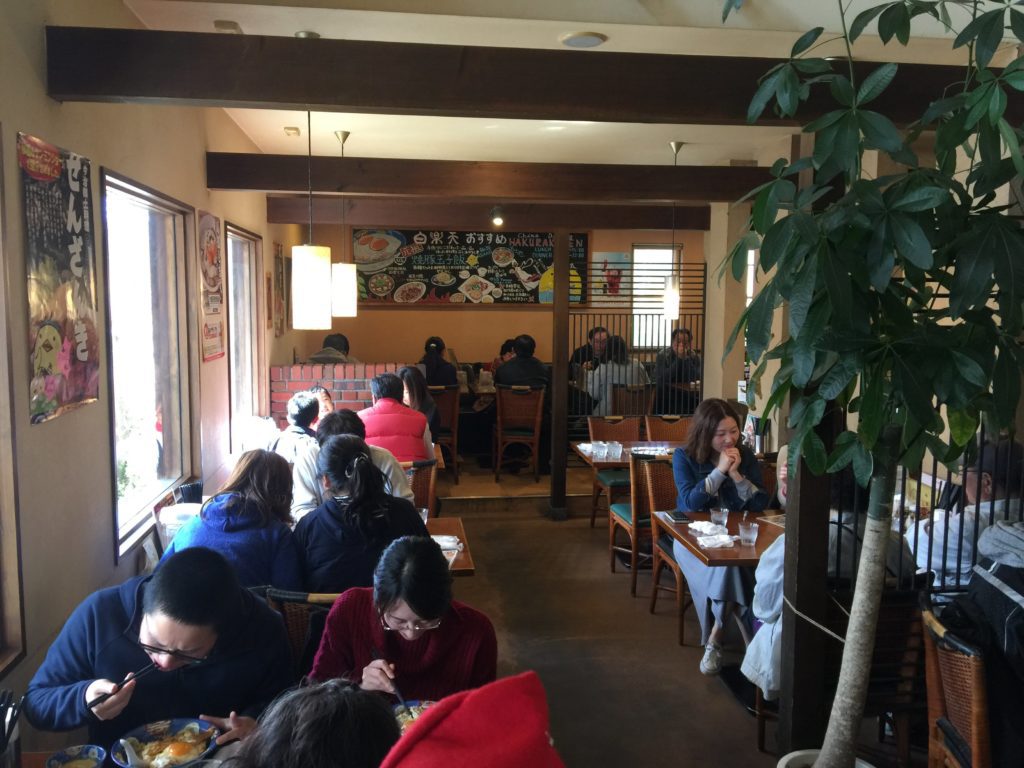 There wasn't much deliberation on what to order as everyone comes here for the Yakibuta Tamago Don, but there were some sets which offers a side dish and soup with your rice bowl. I ordered the Chicken Karaage set.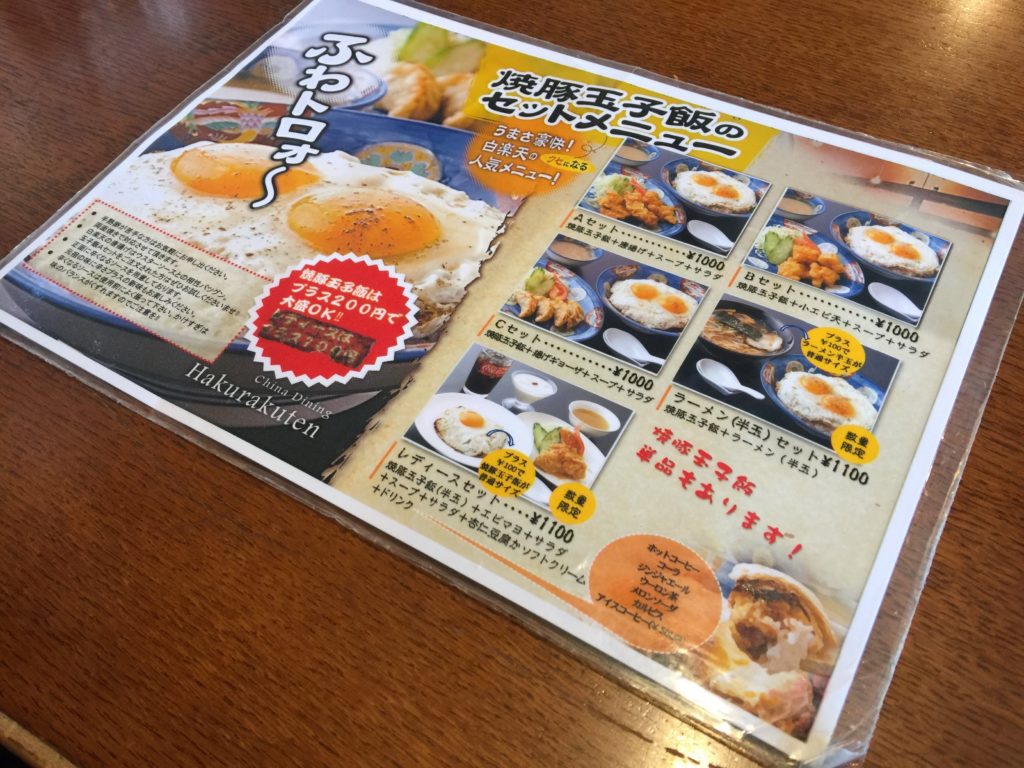 As I believed they nailed down the art of making the dish after serving thousands day after day, the food came pretty quickly. You can pretty much imagine the taste from the name of the dish. Rice topped with sliced BBQ pork, drenched in a sauce more sweet than sour. Two fried eggs, heavily peppered, with very runny yolks are put on top. It is important that in each mouthful, you have some of each element.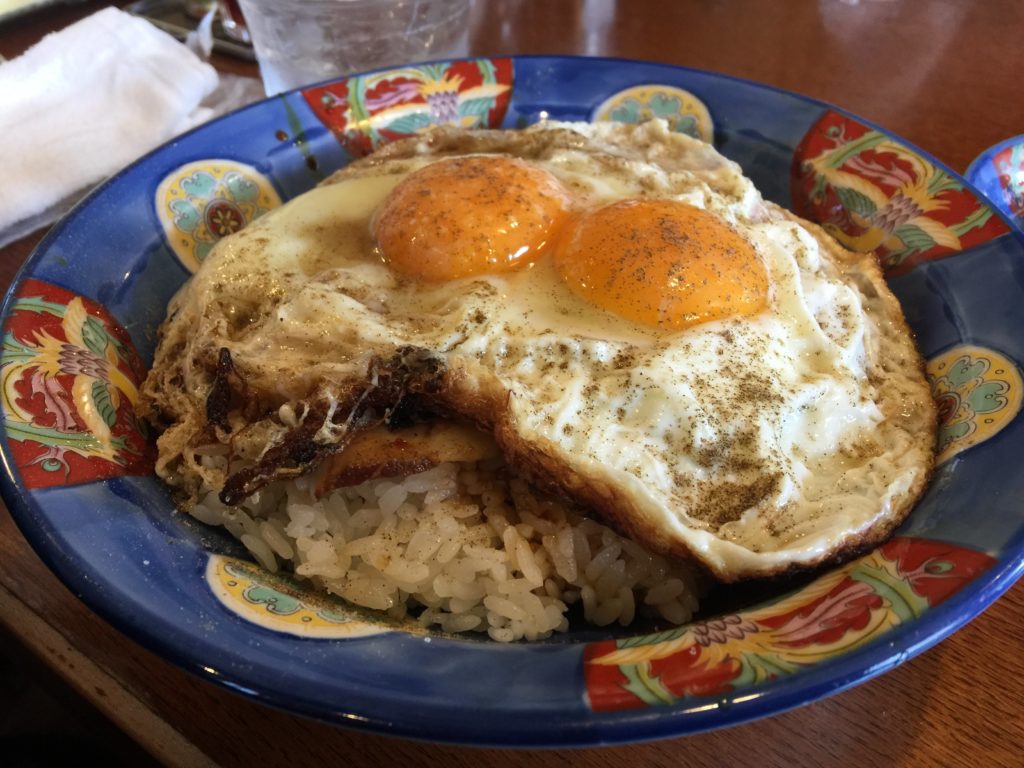 The mixture of rice, pork, egg white, coated with the yolk and sweet sauce makes it the epitome of otokomeshi (man's meal). Unlike most Japanese cuisine where immaculate presentation adds to the dining experience, this dish fully adopted the Chinese dining style by having a wild clash of flavors and visuals.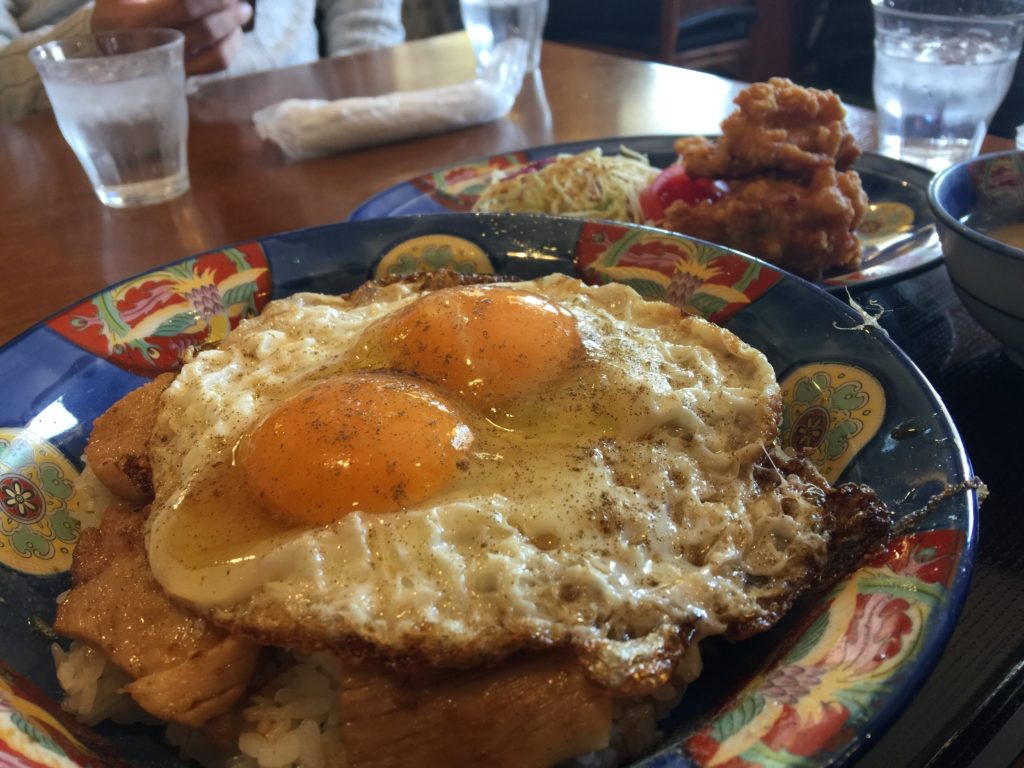 I would not recommend getting the karaage set though, because the chicken was practically tasteless. You are better off just ordering the single dish, since the portion is probably going to be enough. While I enjoyed the dish, I kinda think I would not be able to eat this regularly. That said, it was the perfect local food experience for my trip.
But no one likes ads, so I got rid of them. If my articles helped you, I ask for your support so I can continue to provide unbiased reviews and recommendations. Every cent donated through Patreon will go into improving the quality of this site.